Today I'm going to show you how to make drawstring shorts. My husband took a liking to ride his bike several days a week over the summer when gas prices skyrocketed. He mentioned he didn't particularly care for his lightweight, store-bought basketball shorts as they flapped in the wind too much as he rode to and from work (over 7 miles one way to be exact).
So, I thought, hey! I know of a pattern that just might work for you. He agreed to let me make him a pair of Jackson jogger shorts, with a 9″ inseam and he requested a drawstring, (which I had not attempted before)! He used them the next morning and needless to say, he really liked them, so I set off to make him some more!
You can also make these for women with the Java Joggers or kids with the Jordan Joggers.
How to Make Drawstring Shorts
Drawstring Shorts: Sewing Pattern, Fabric, and Supply List:
High loop French terry fabric for the shorts (my preference) see the pattern for other fabric recommendations.
Matching 1×1 rib for the waistband
2″ elastic (knit)
3/8″ Flat drawstring
Fusible interfacing (I used knit)
Thread, ruler, fabric marking pen, pins or clips, buttonhole attachment foot, safety pin and an iron
Sewing machine or serger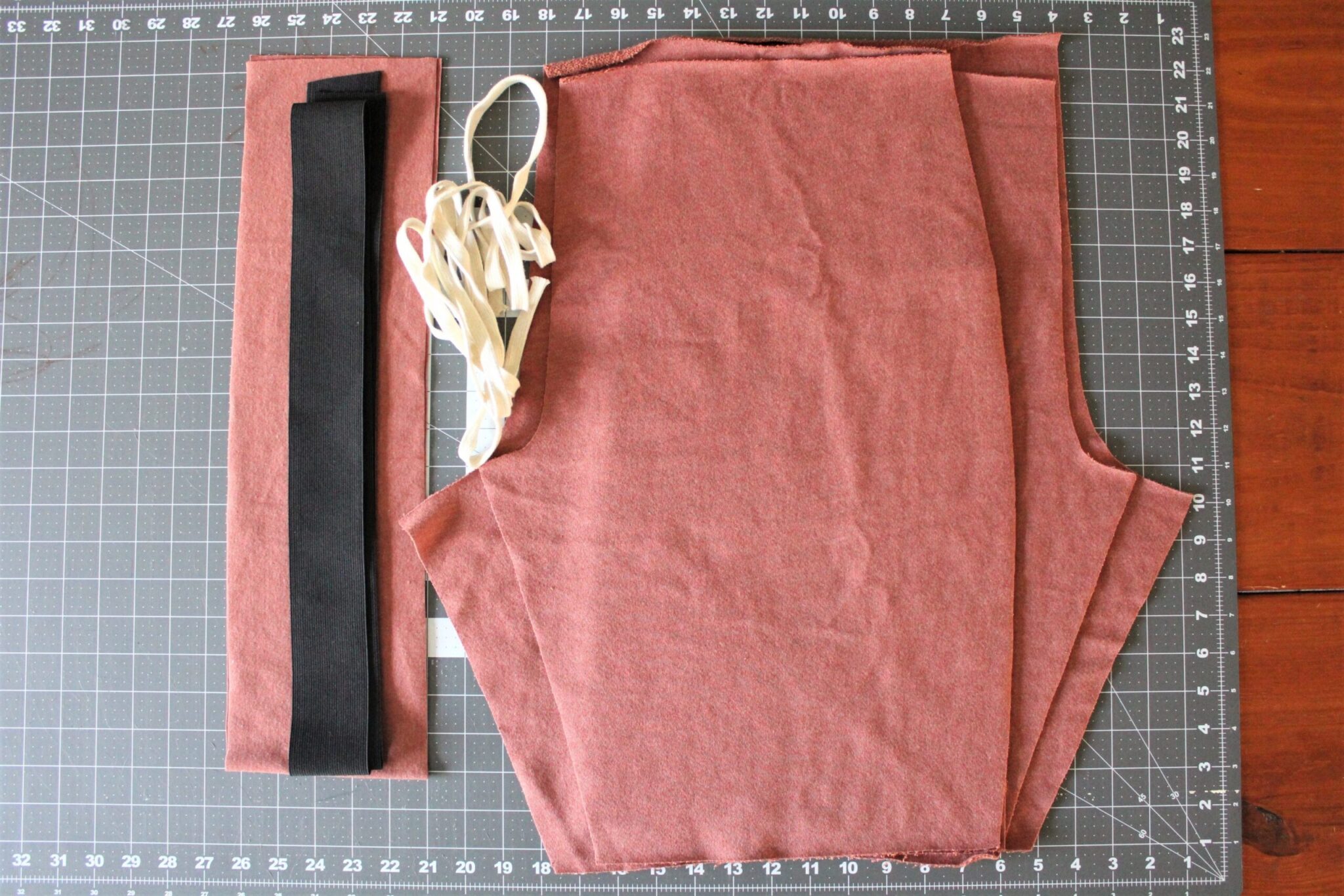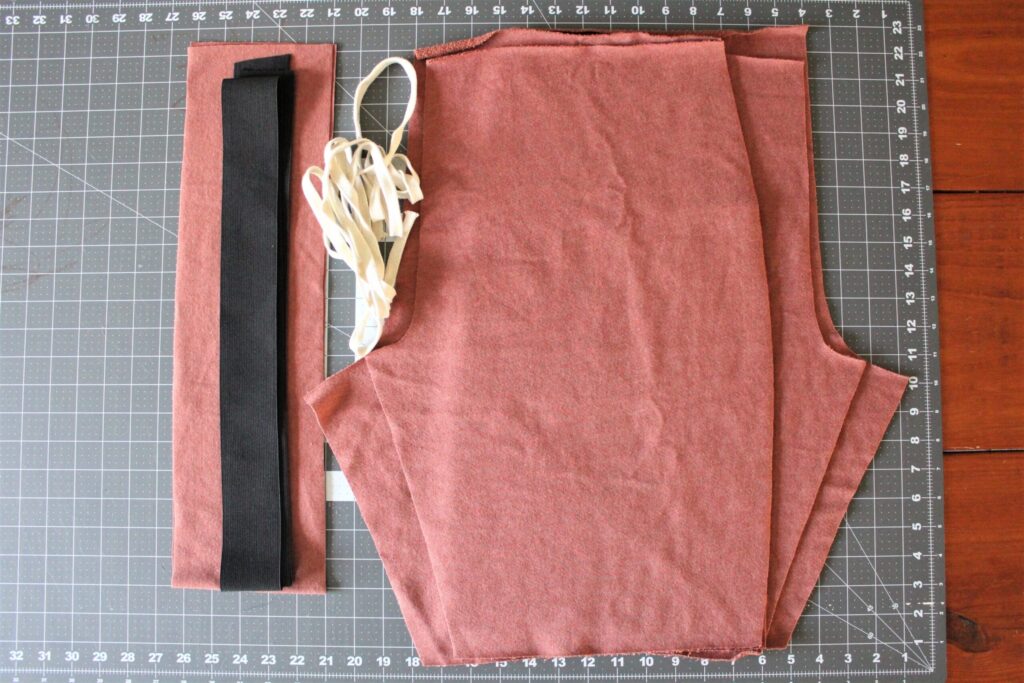 Sew the Jogger Drawstring Shorts
They're 2 different inseam lengths for the shorts option. 8″ & 10″. My husband showed me where he wanted the length to fall, so I graded his to a 9″ inseam length by cutting in between the lines on the pattern piece. I also use wonder clips to "pin" my fabric together so when I say clip, this is what I'm referencing 🙂
Seam allowances on the shorts will be 1/2″.
Jogger Shorts Step 1:
With our front & back leg pieces right sides together, we're going to sew them along the side seams where clipped/pinned as pictured. Do this for both leg pieces of the shorts.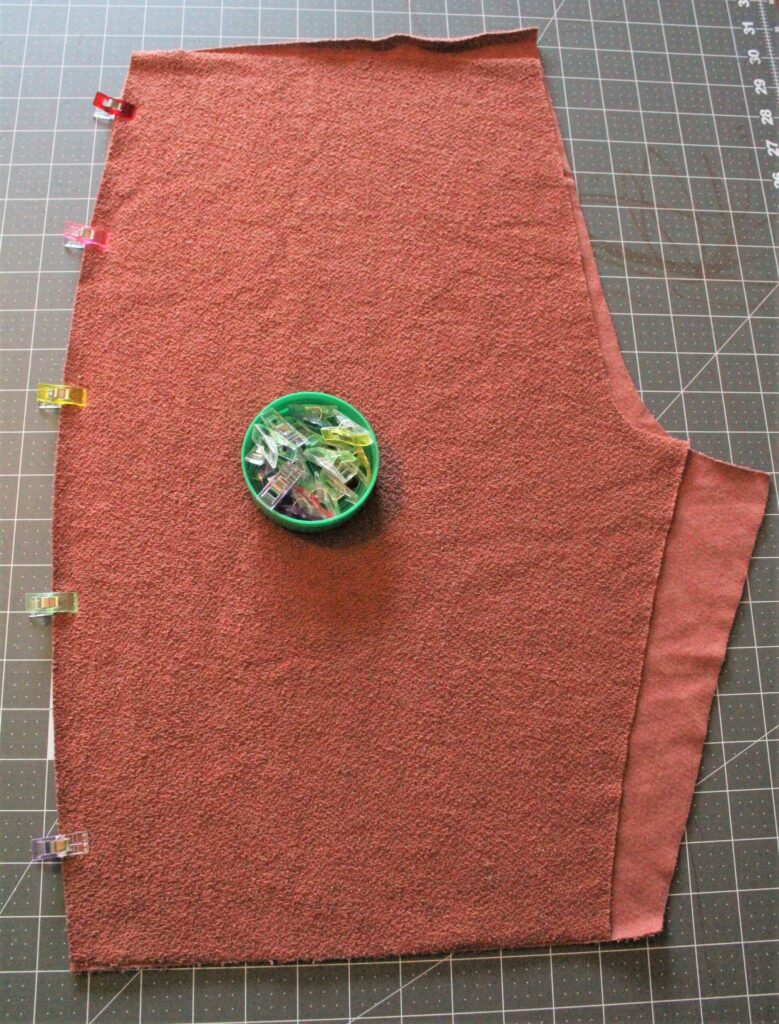 Side seams are finished for the shorts.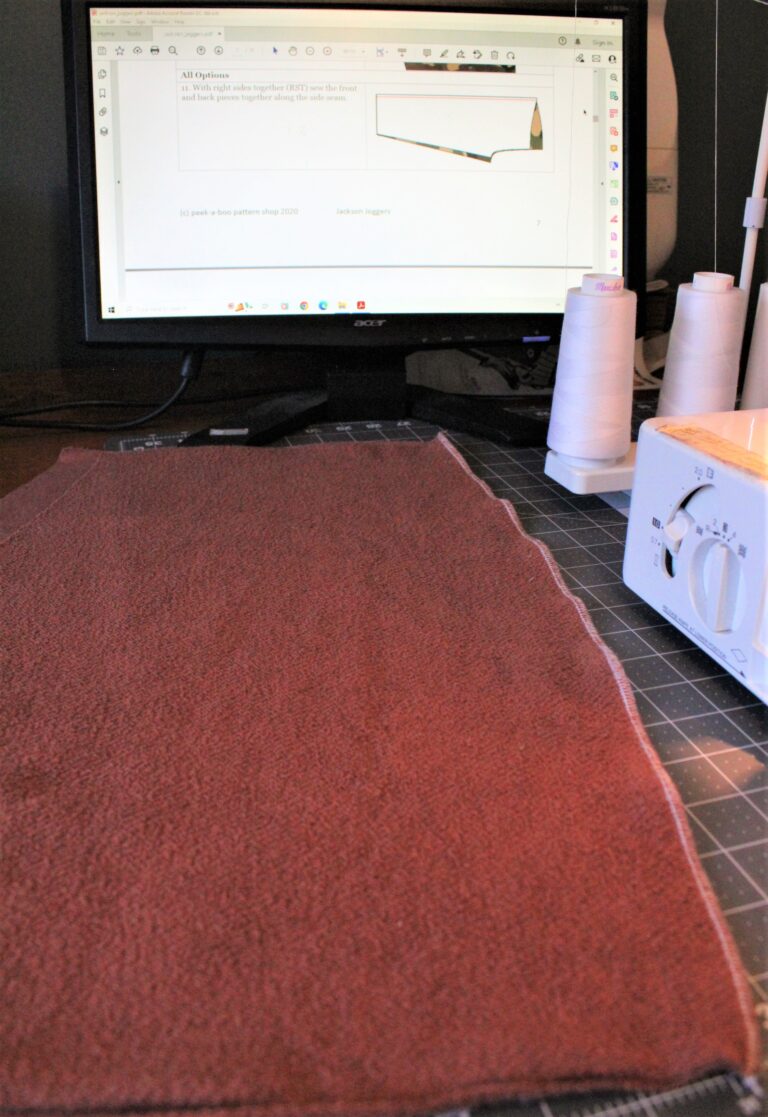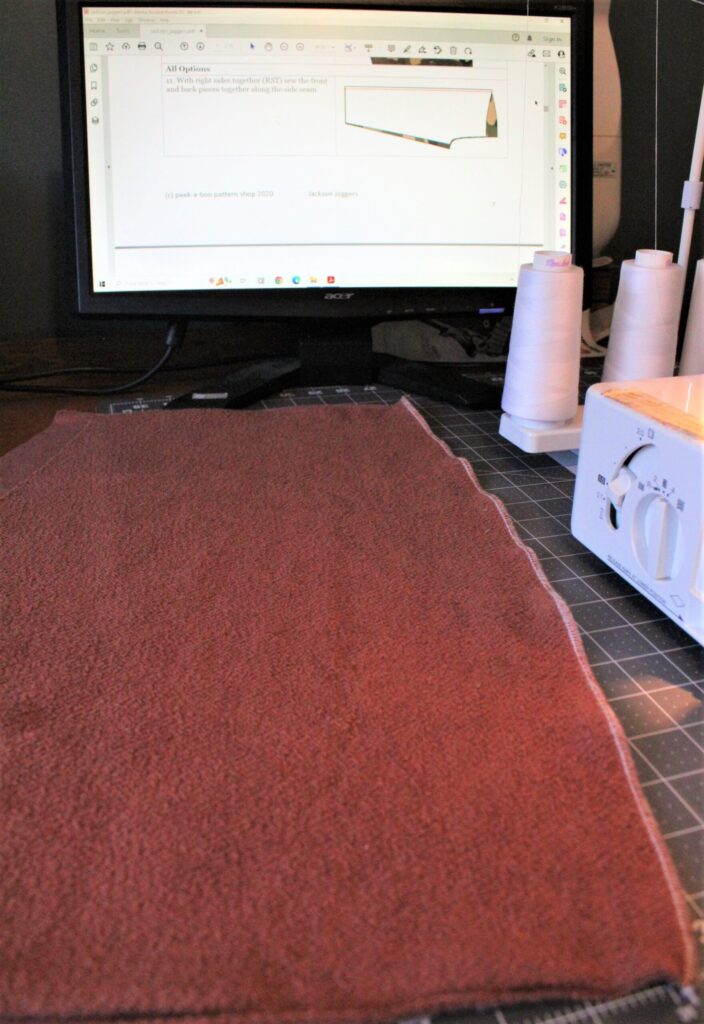 Jogger Shorts Step 2:
Next, we're going to bring our shorts inseams together and sew along the clipped/pinned edge. Repeat with the 2nd leg piece.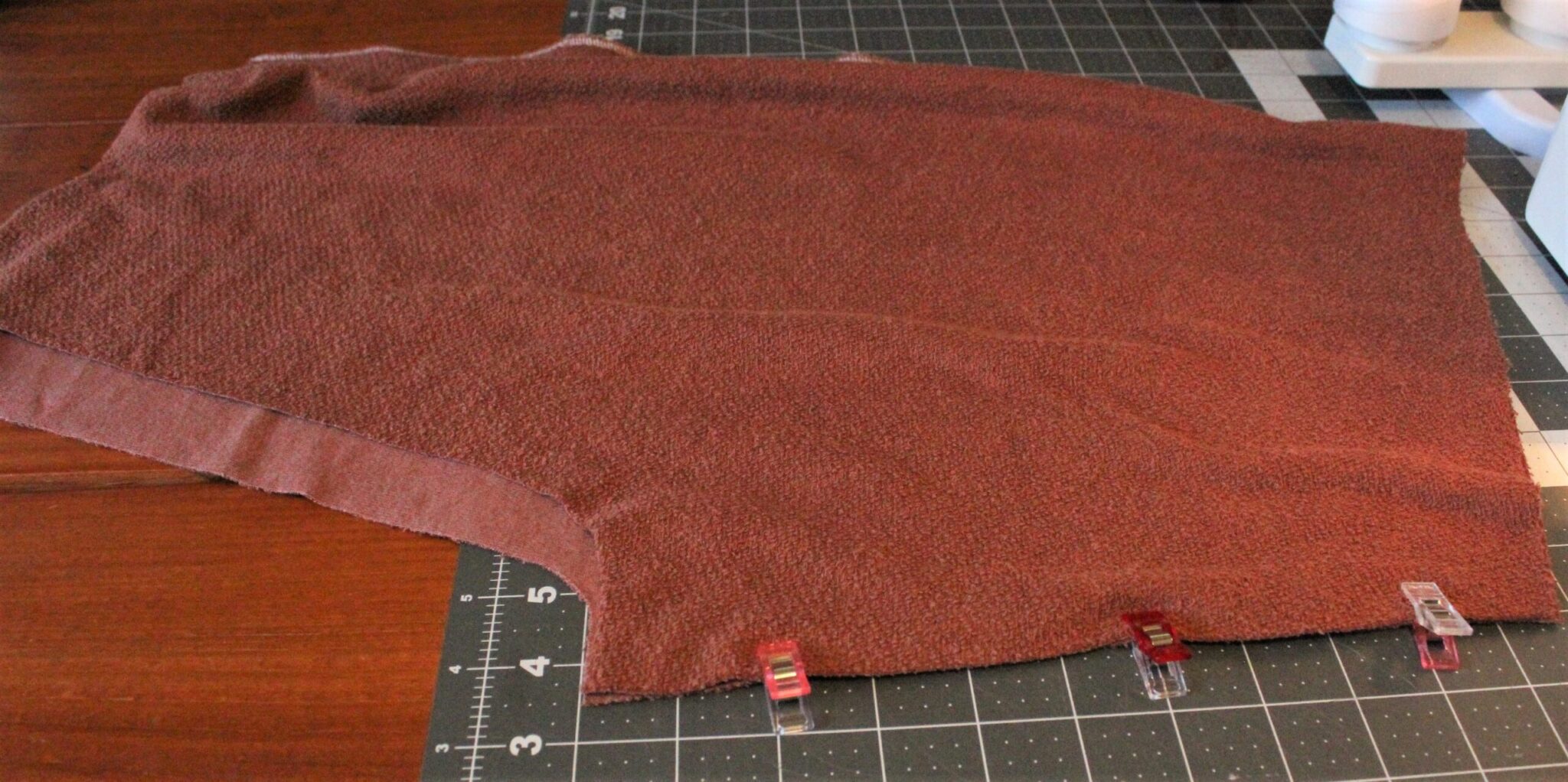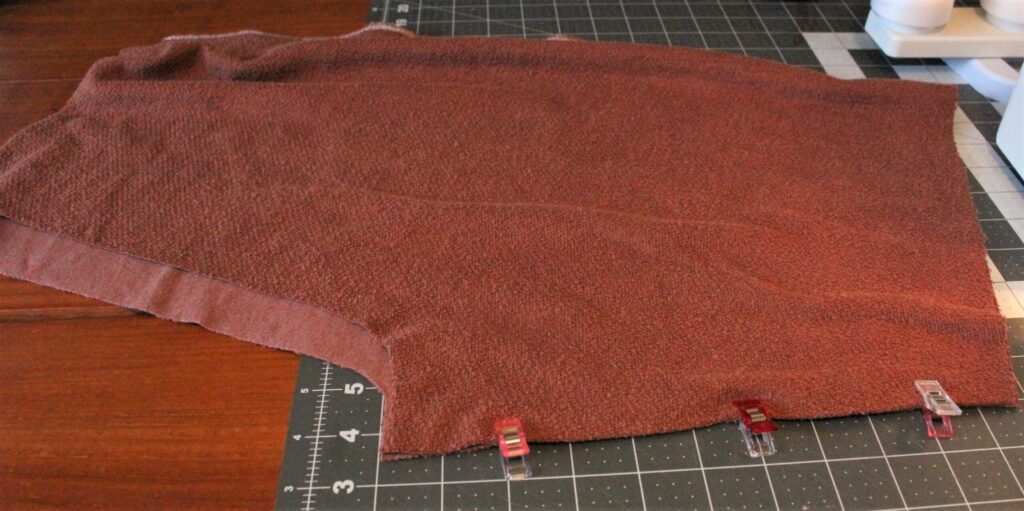 Both leg pieces should be sewn together now, and we will turn one leg piece right side out. Now is also a good time to try the leg piece on and see how you like the fit. You can always go back and take a little more off if the fit is too loose.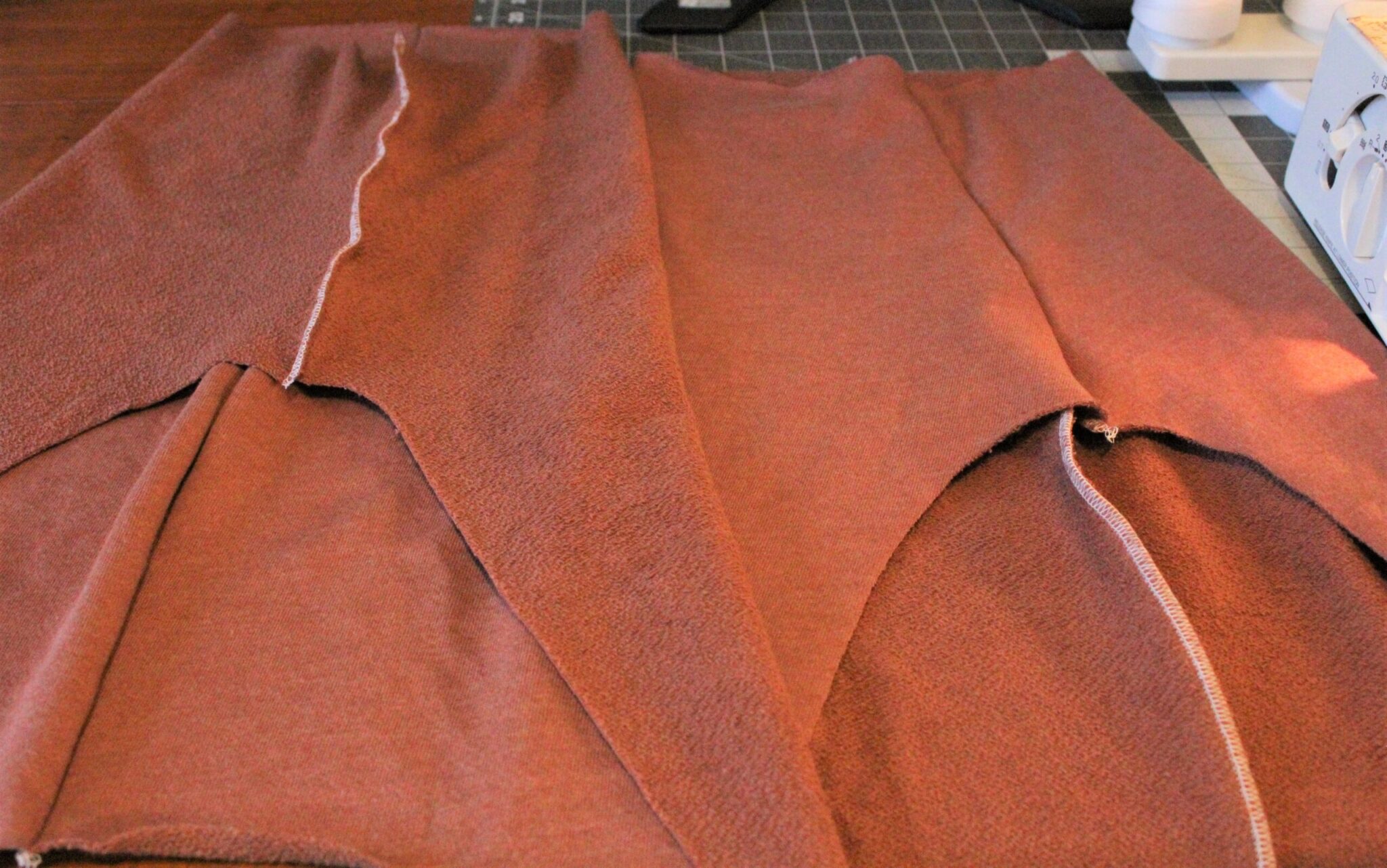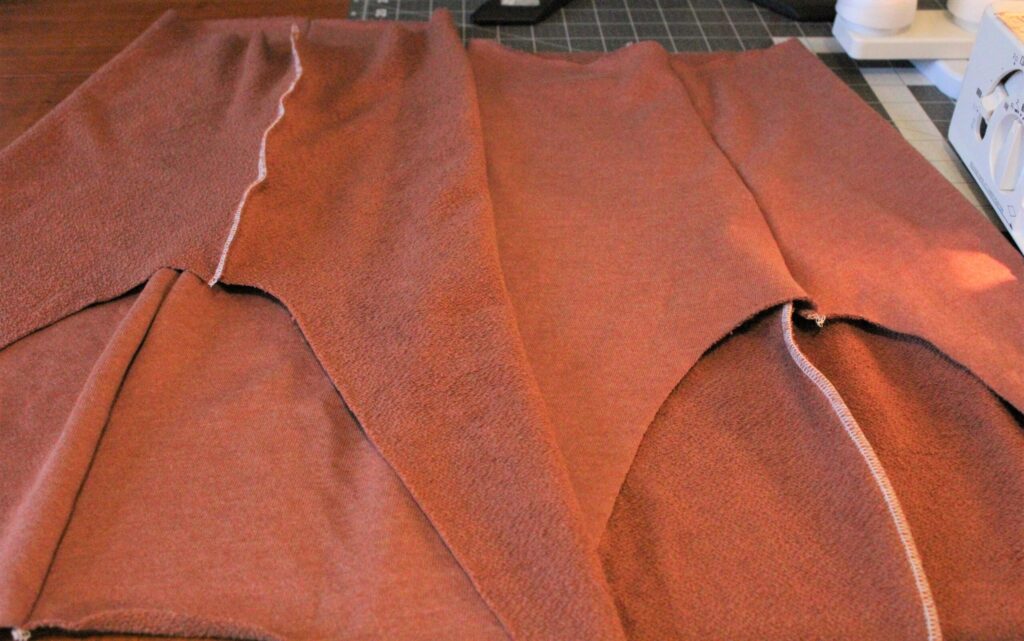 Jogger Shorts Step 3:
Next, for the shorts, we're going to slide one leg piece inside the other leg with the right sides together.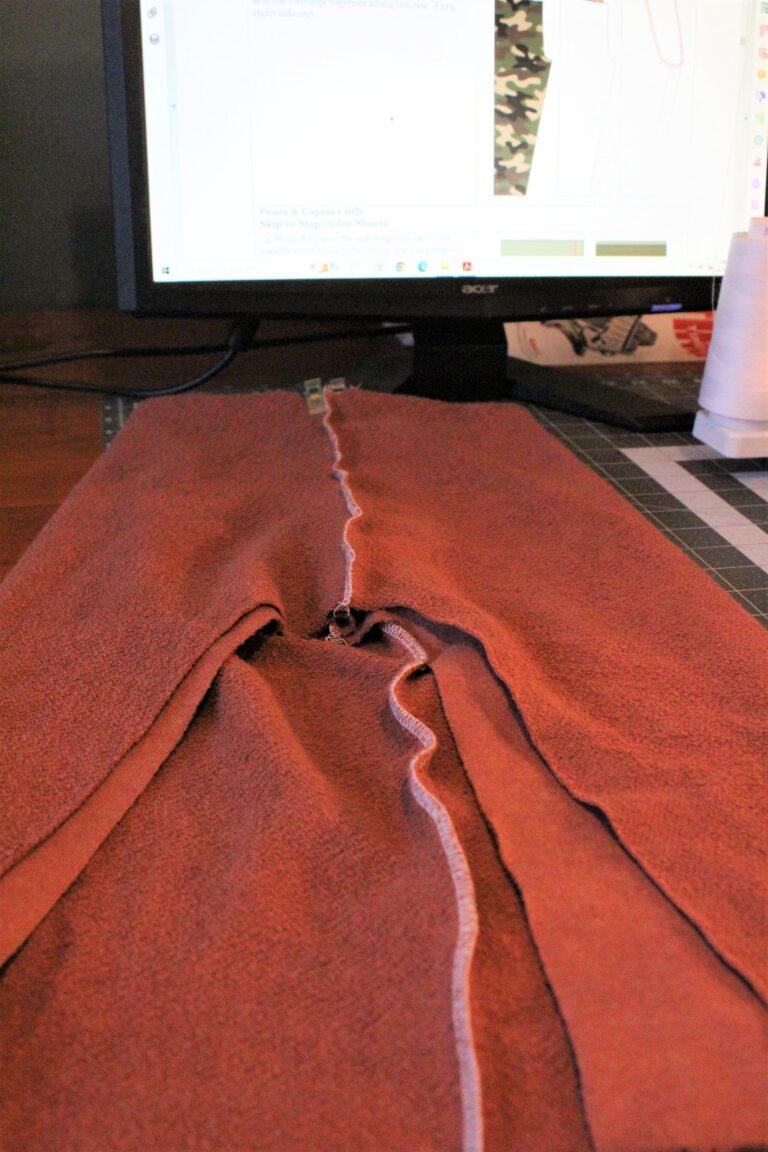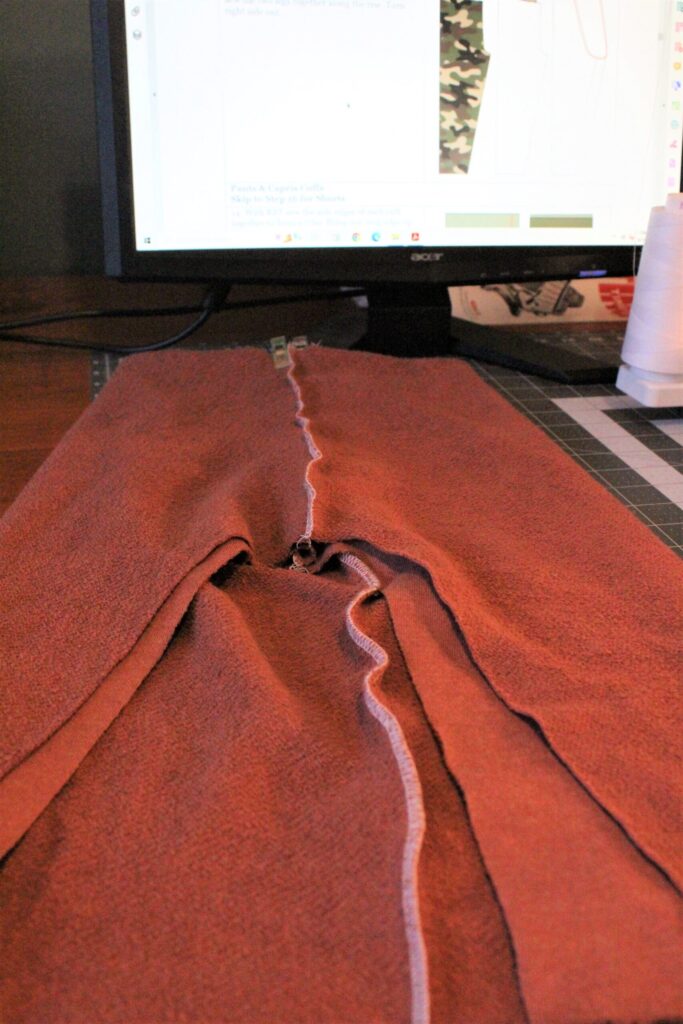 Bonus tip!
I like to clip (pin) the bottom of the shorts leg pieces together just so nothing wiggles around when we go to sew the crotch inseam 🙂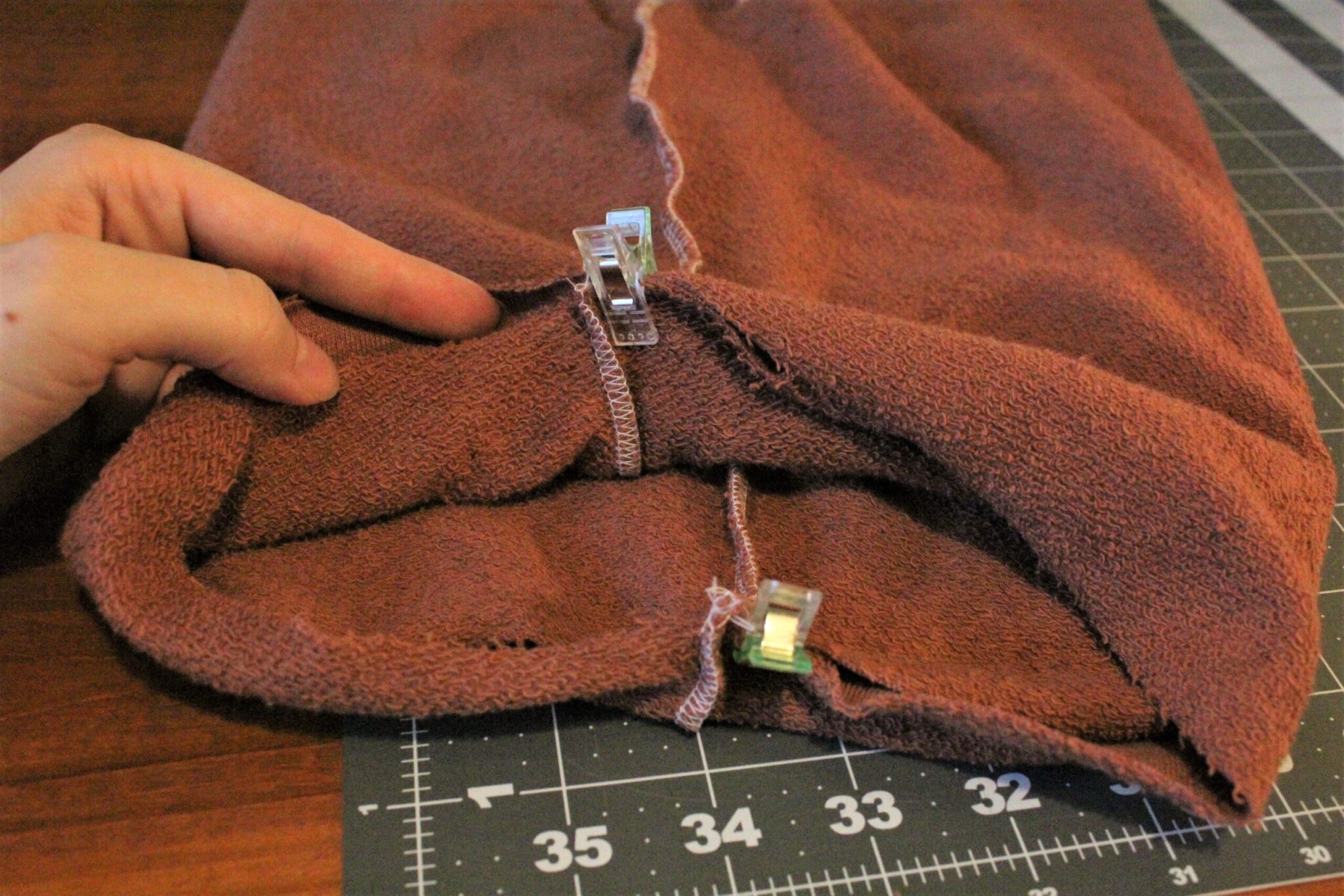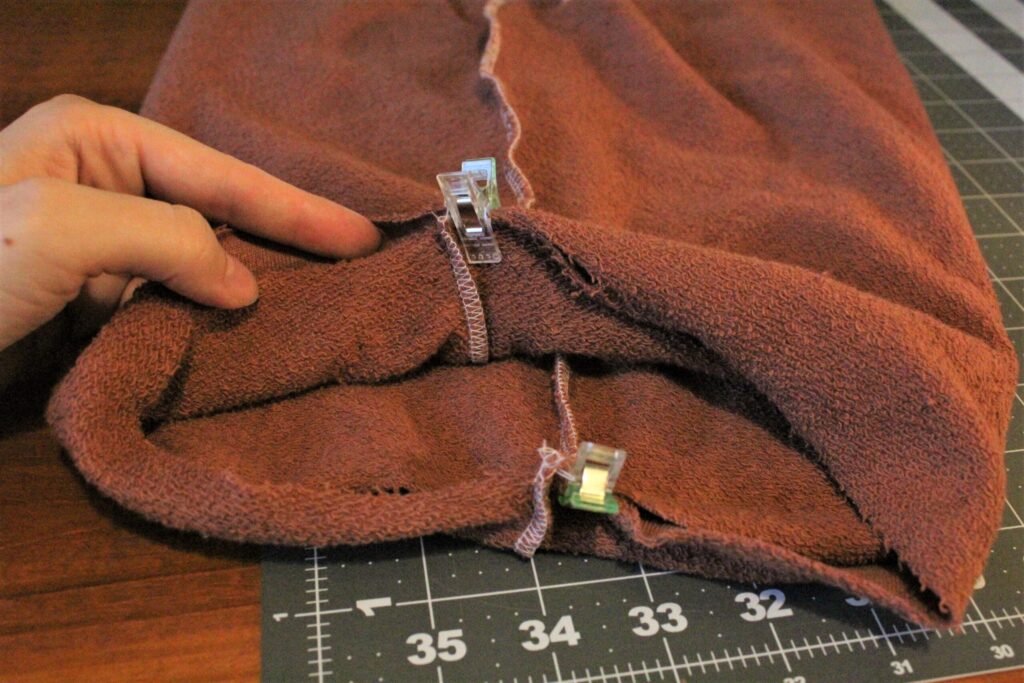 This is what our leg pieces should look like with the right sides together.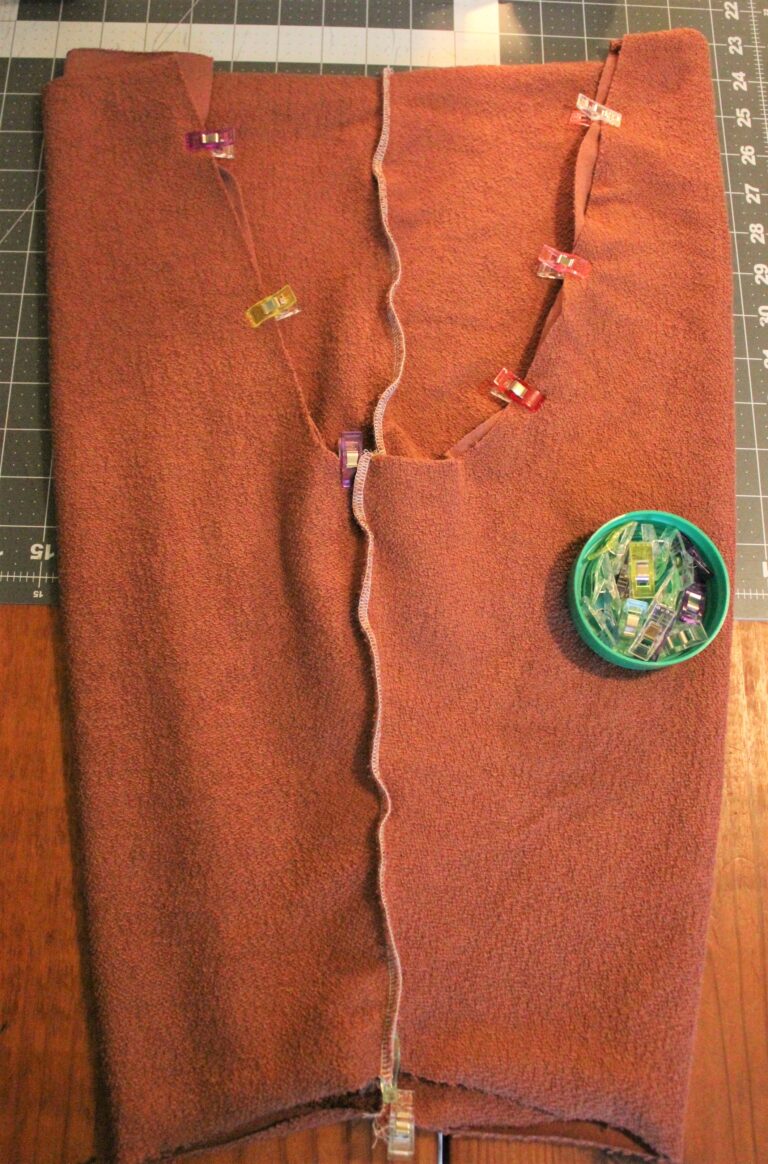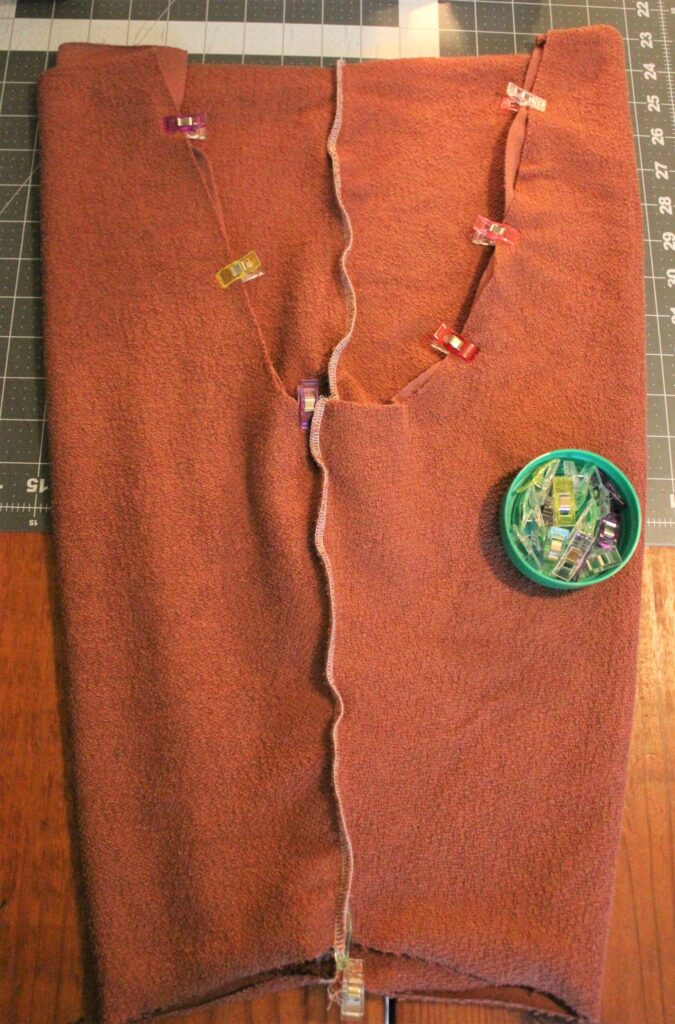 One more view from a different angle.
Ok, now we're ready to sew the shorts together!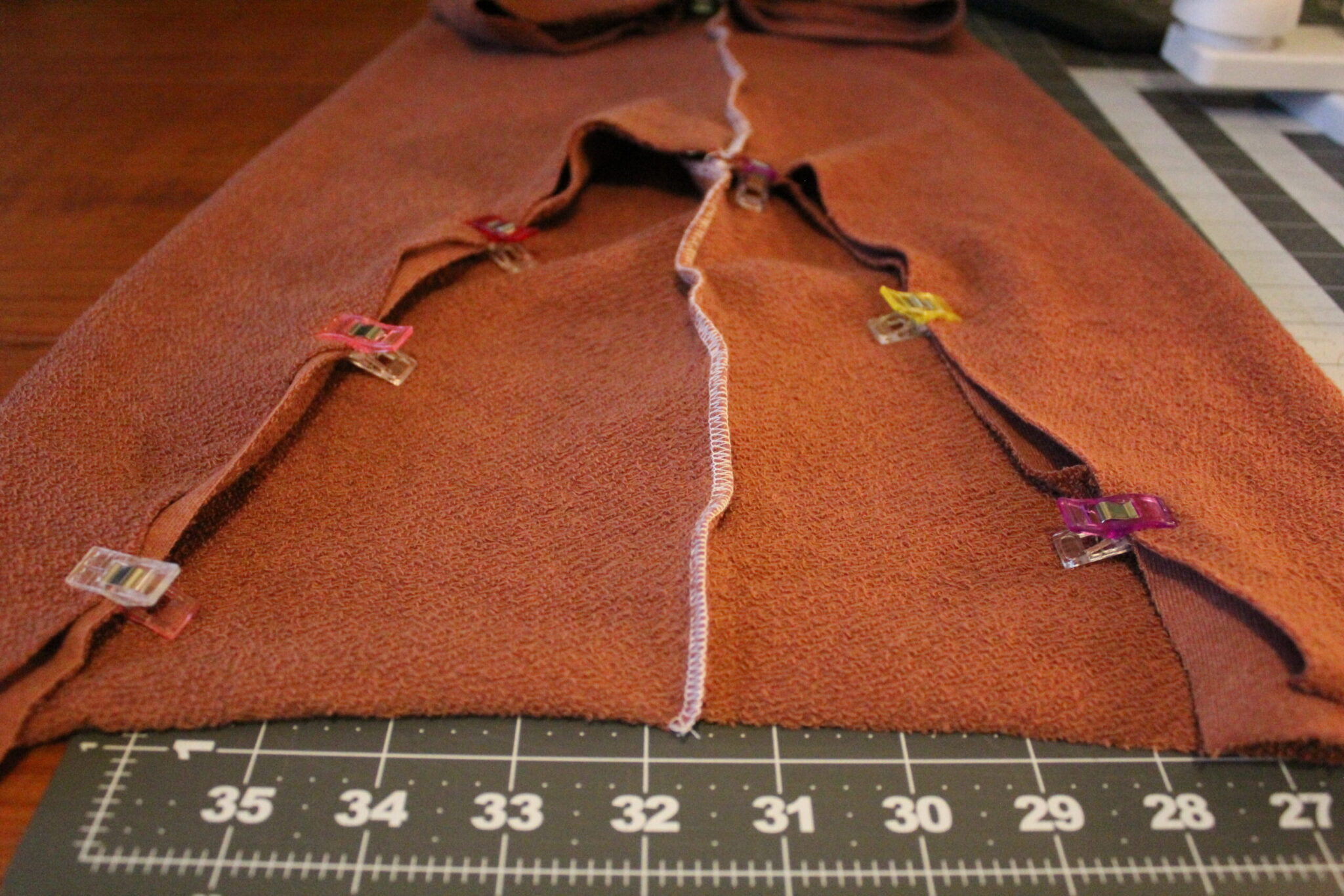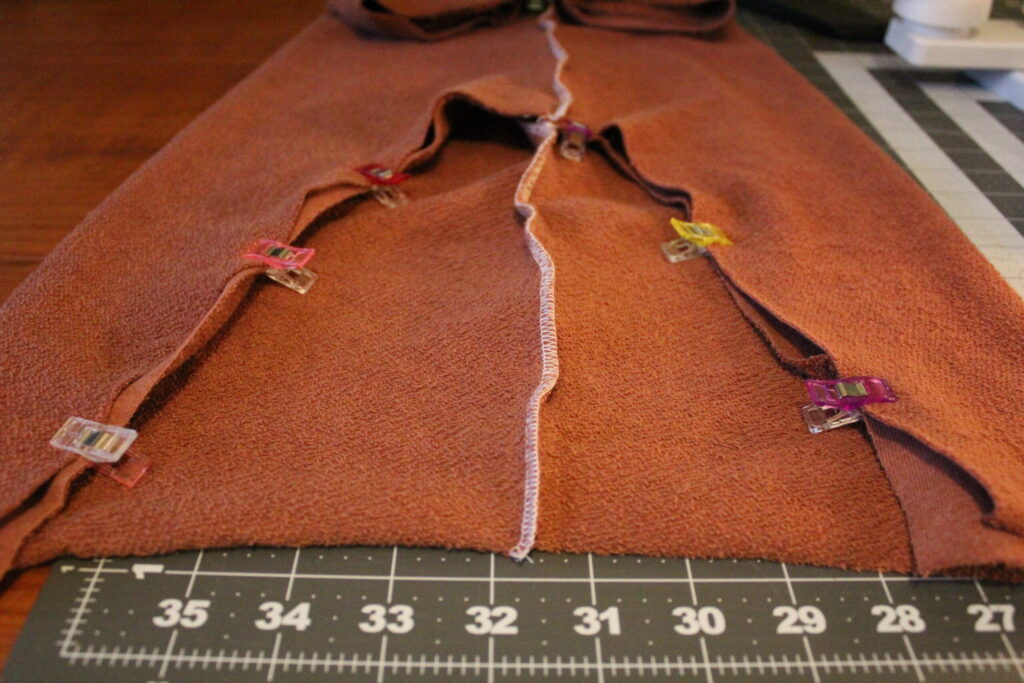 After sewing the leg pieces together, it should look like this. Now we're going to flip them right side out.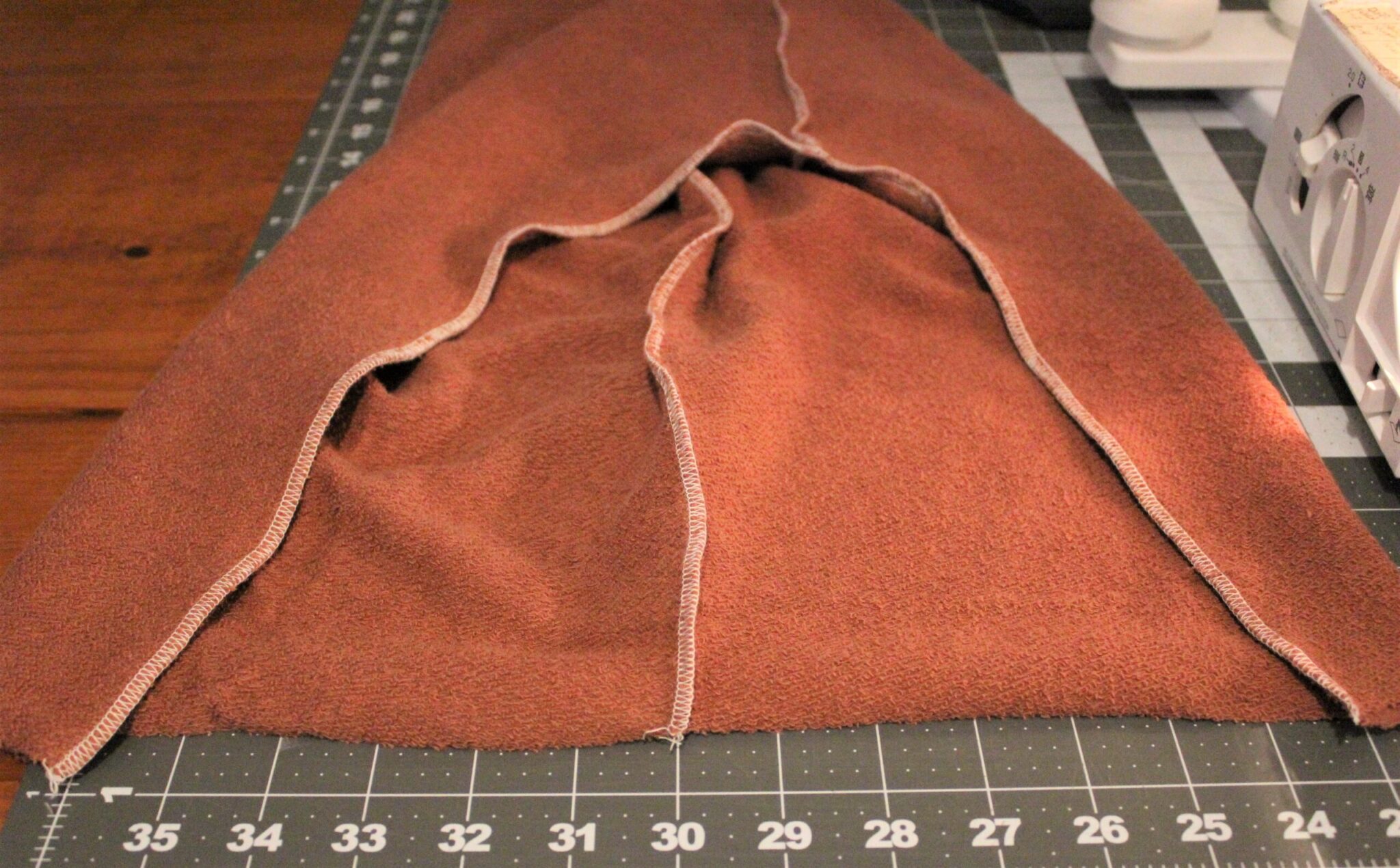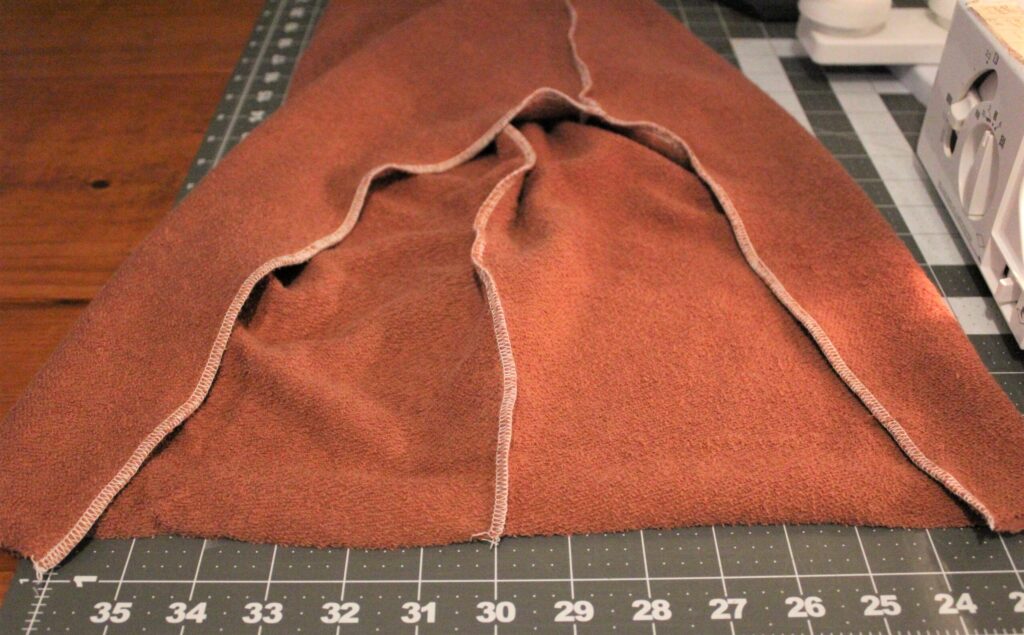 We have the shorts flipped right side out now and they're coming along nicely! We're Moving right through, great job so far!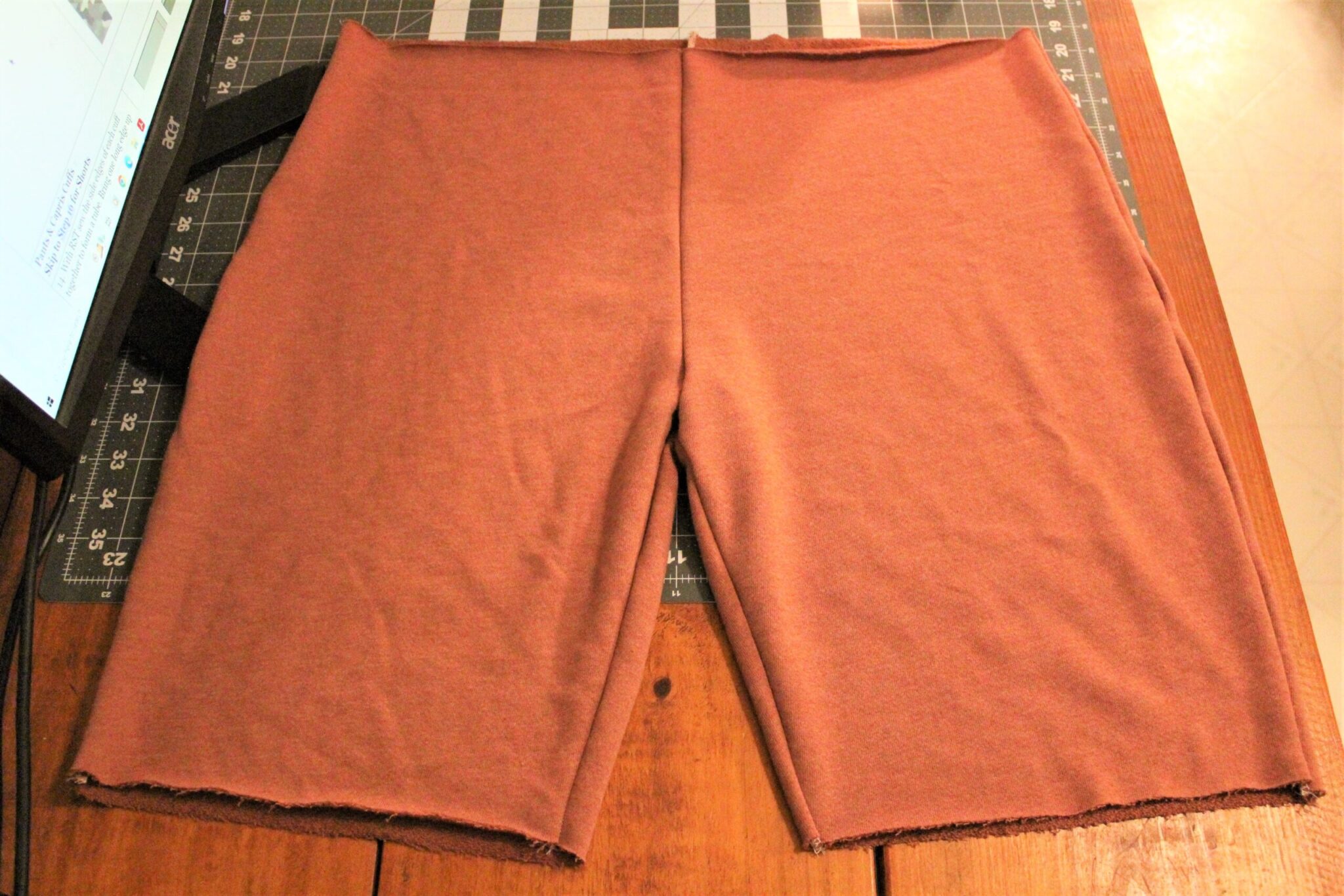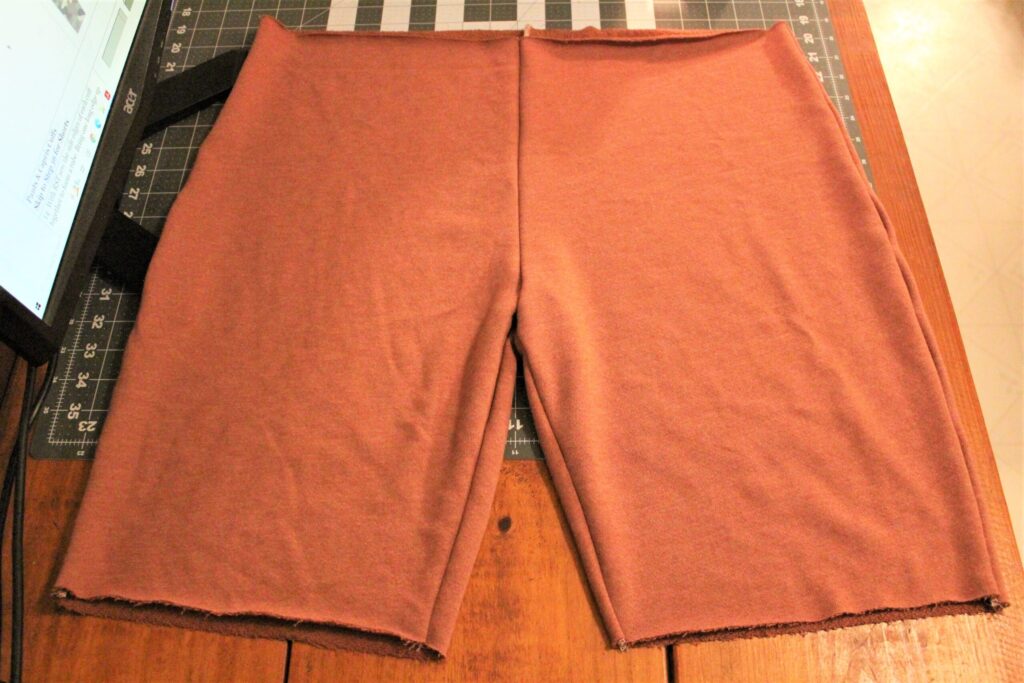 Jogger Shorts Step 4:
Next, we need to hem the bottom of our shorts legs. Set your iron to the appropriate heat setting and fold the bottom edge over towards the wrong side of the fabric 3/4″.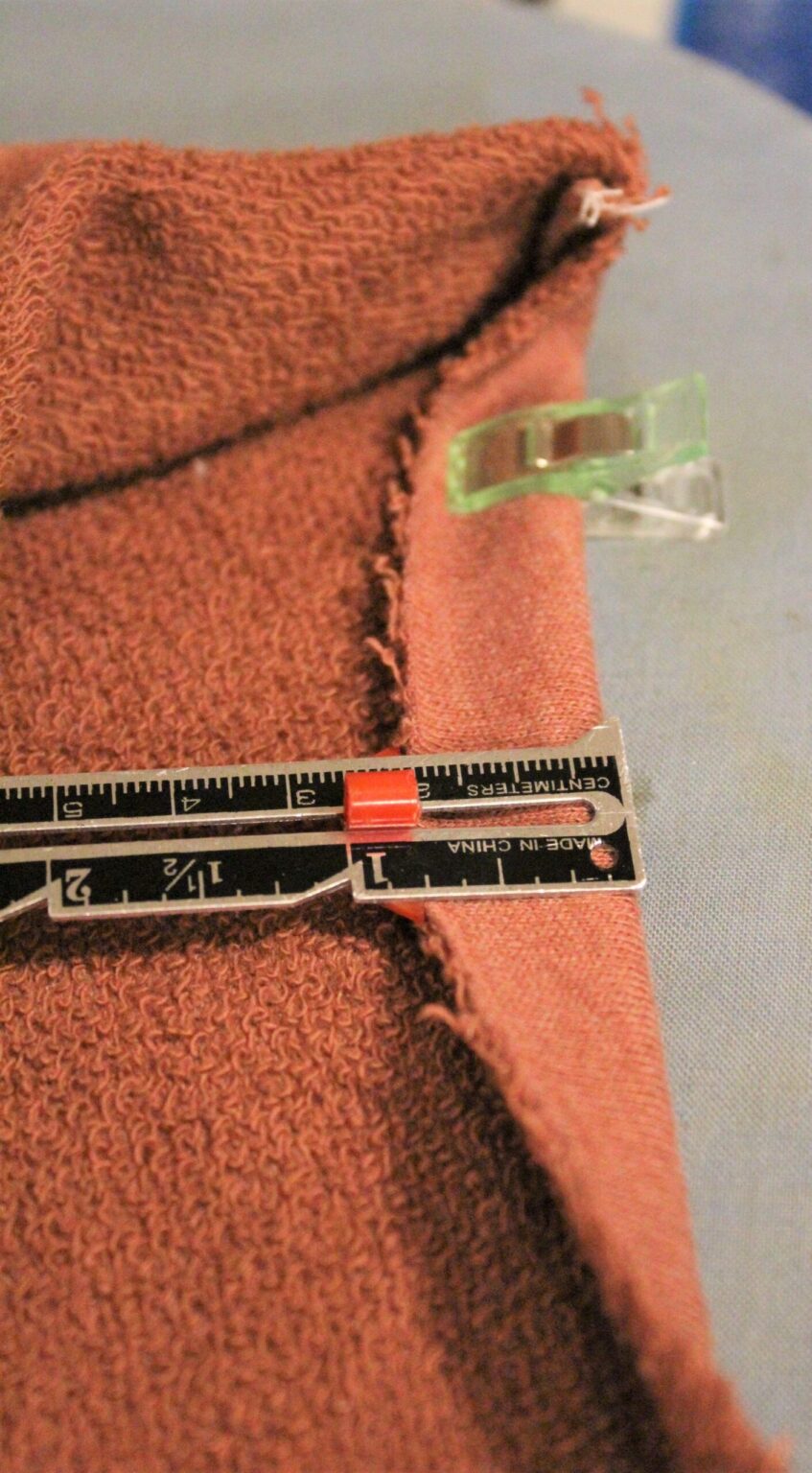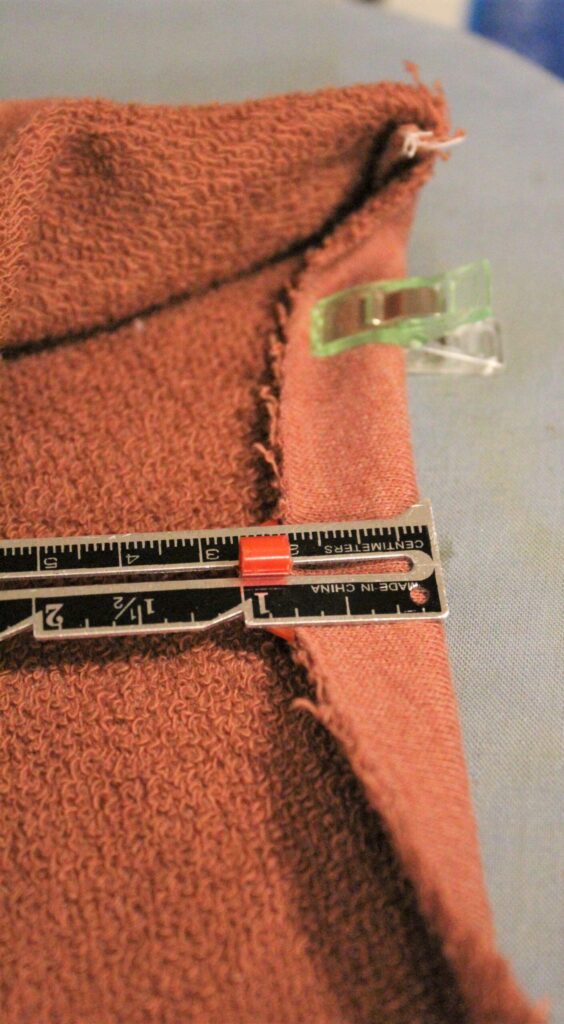 Press the edges down with your iron and clip or pin as you go.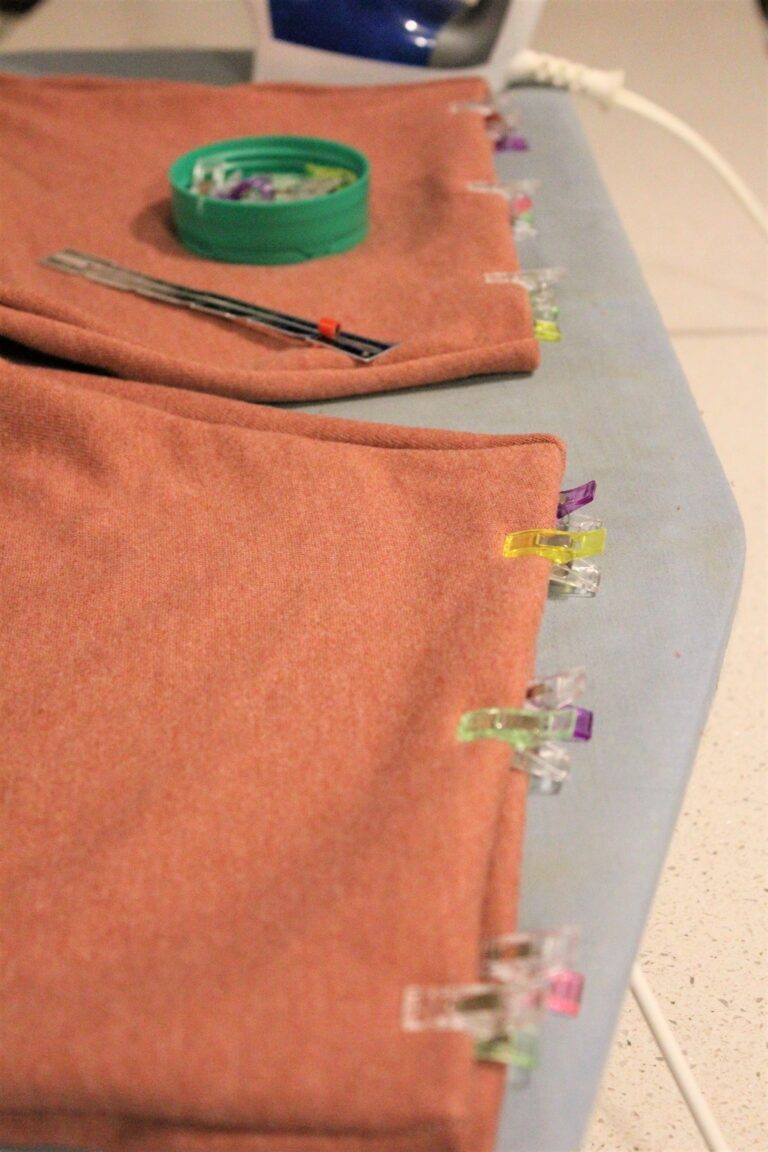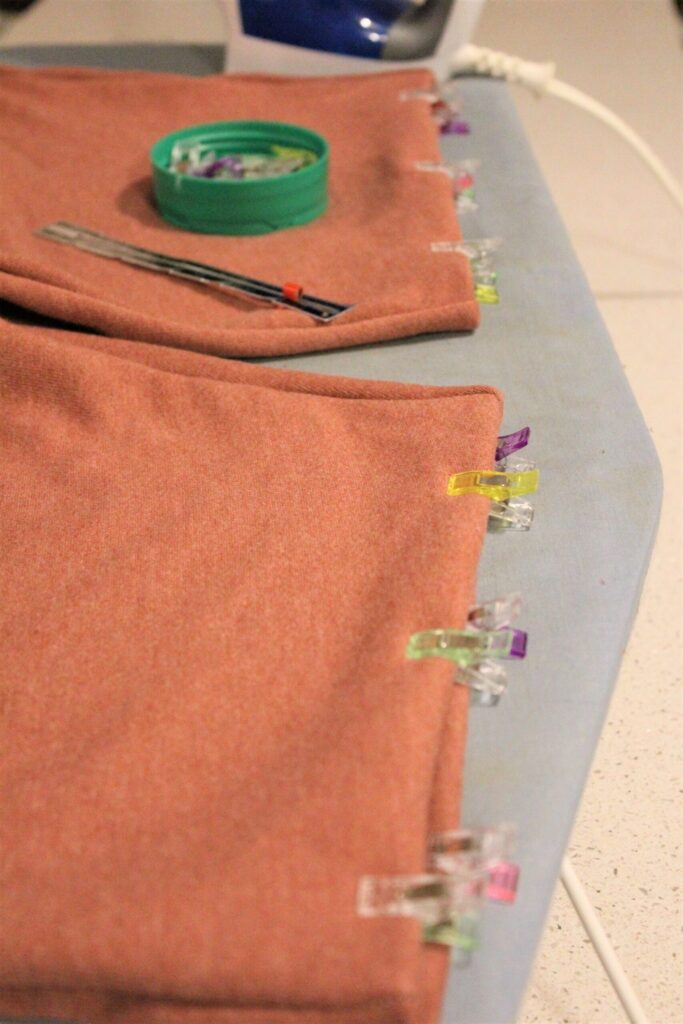 I like to use my cover stitch machine for hemming. It adds a professional touch if you're ever able to get your hands on one. I got a great deal on mine, but a regular sewing machine will work too!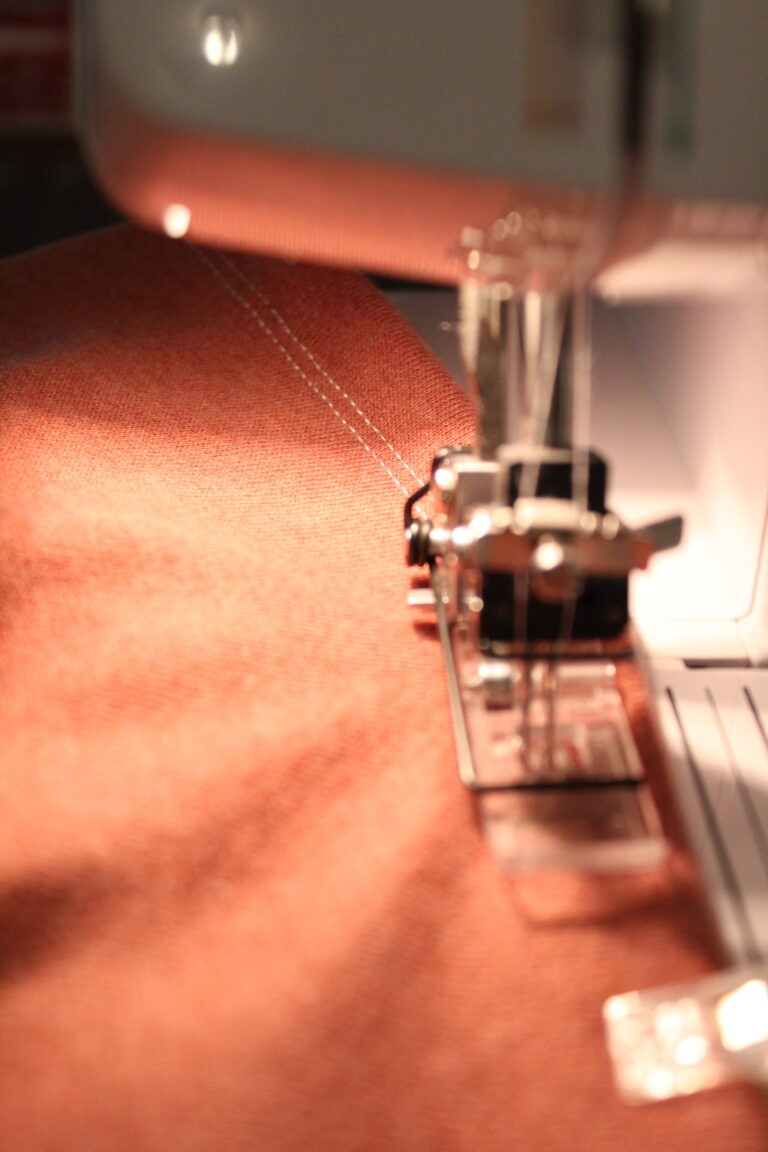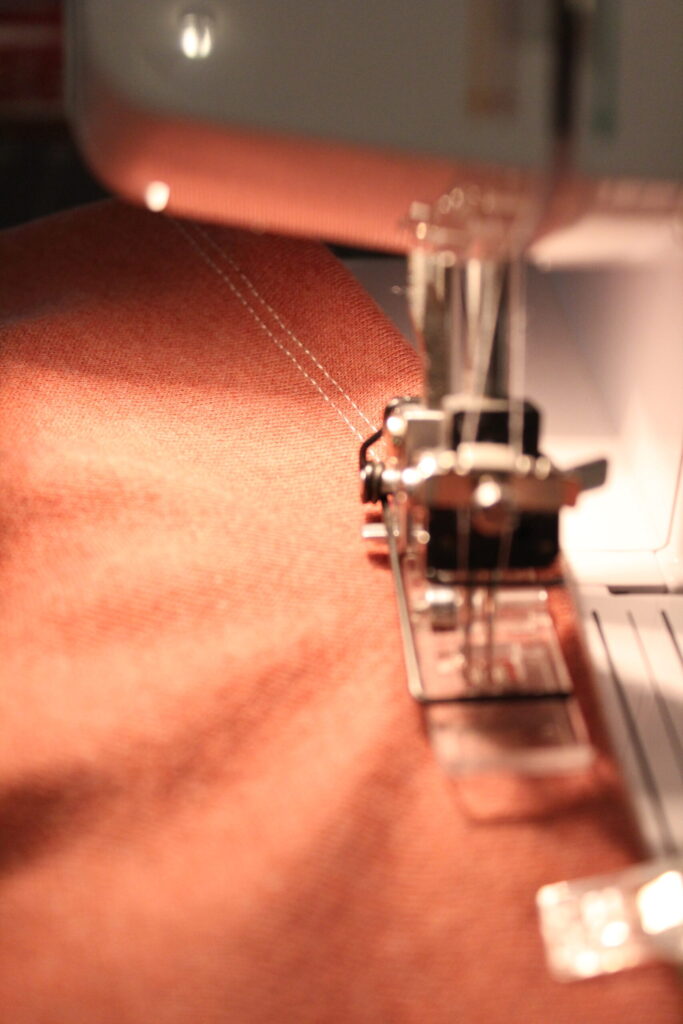 All hemmed up and ready to cut the elastic for our shorts!
Jogger Shorts Step 5:
The pattern has a chart for suggested elastic cut sizes. (It's always a good idea to measure your own body before cutting) I cut mine at 35″ for the size large and it works well for my husband's waistline.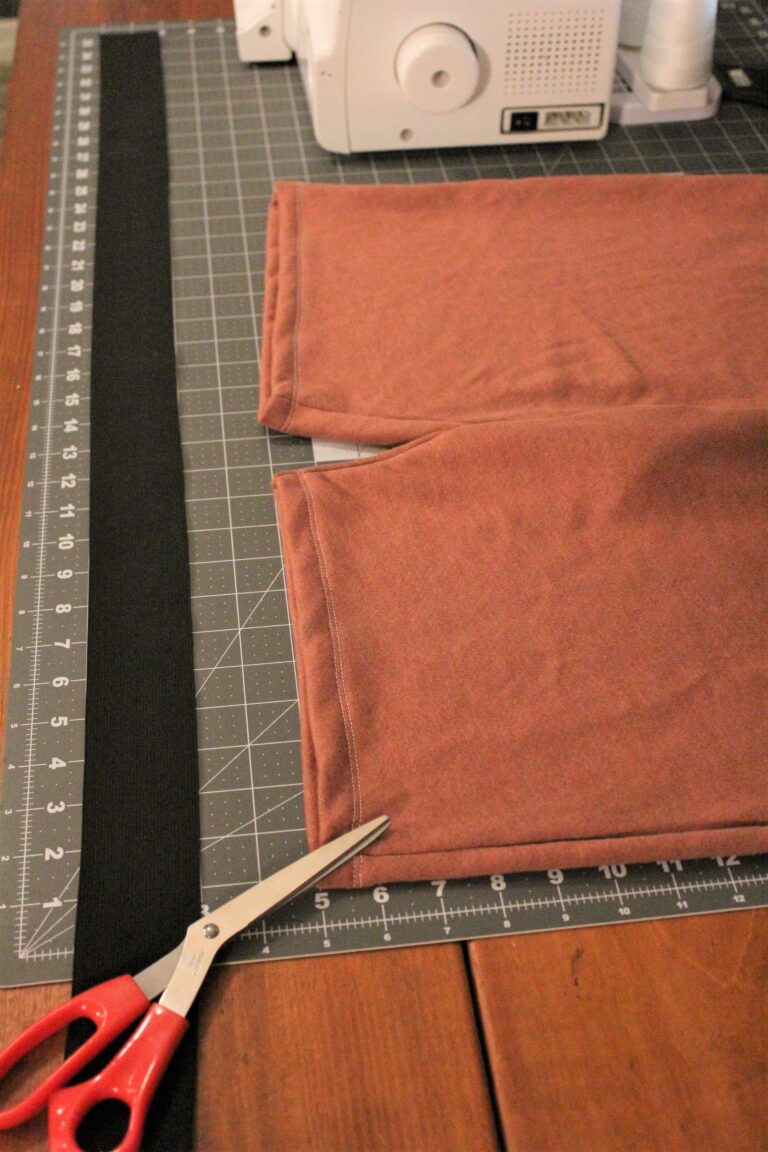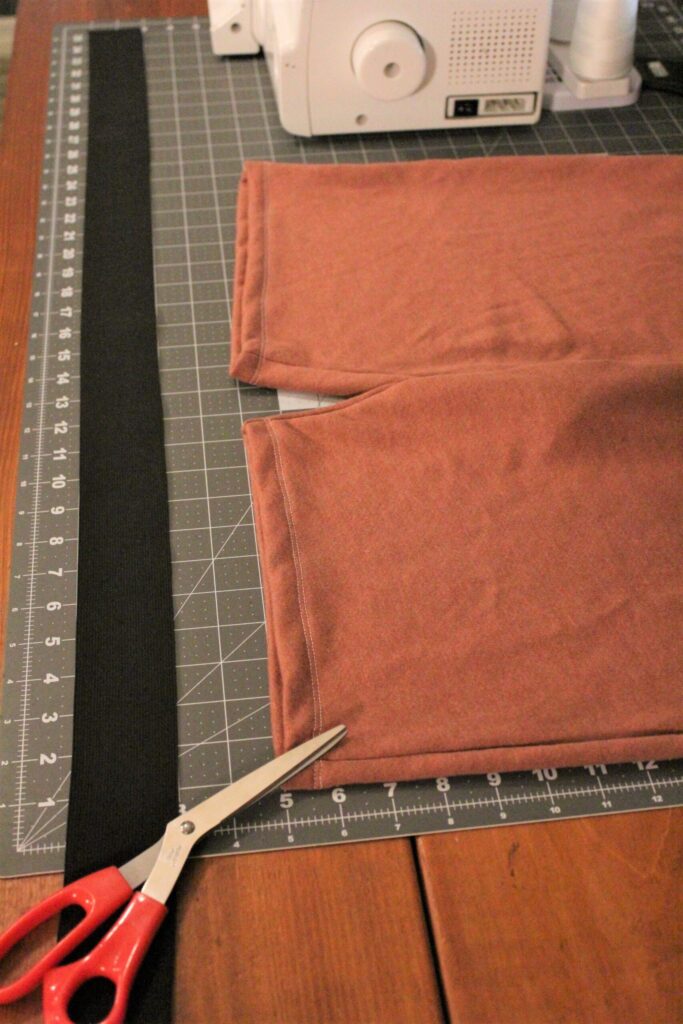 Overlap your elastic ends (that you just cut to size) by 1/2″ and clip/pin to hold in place.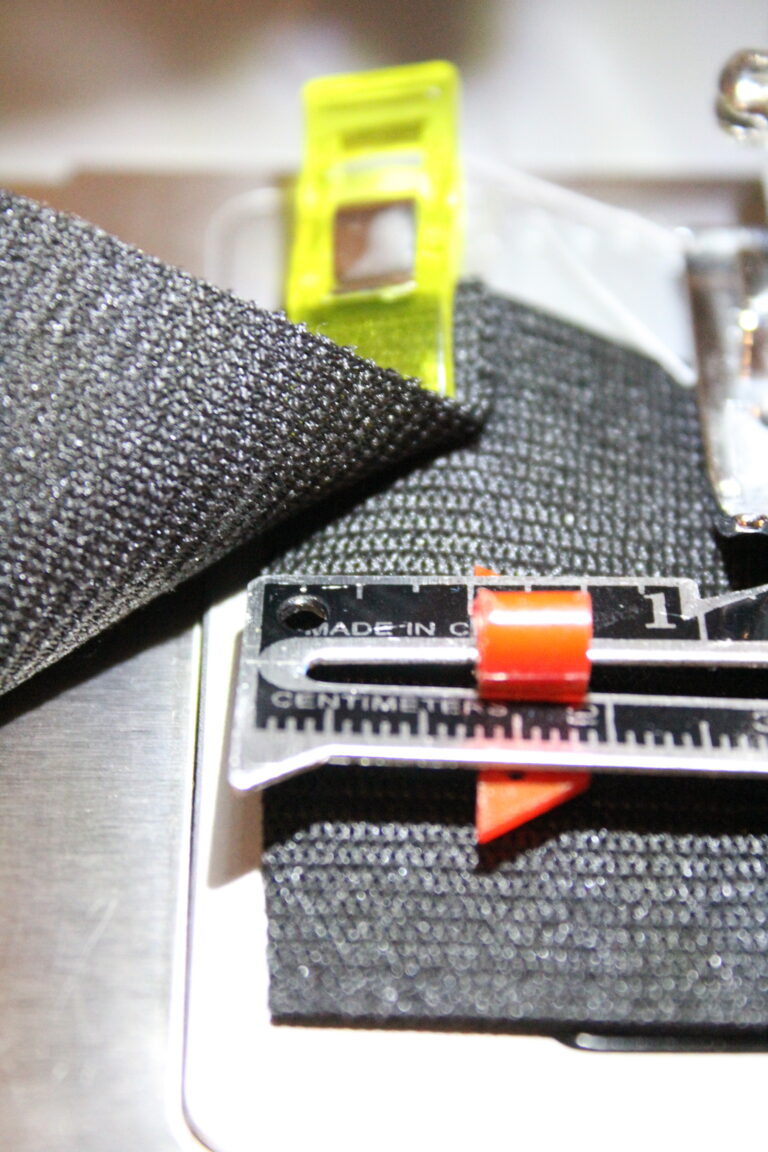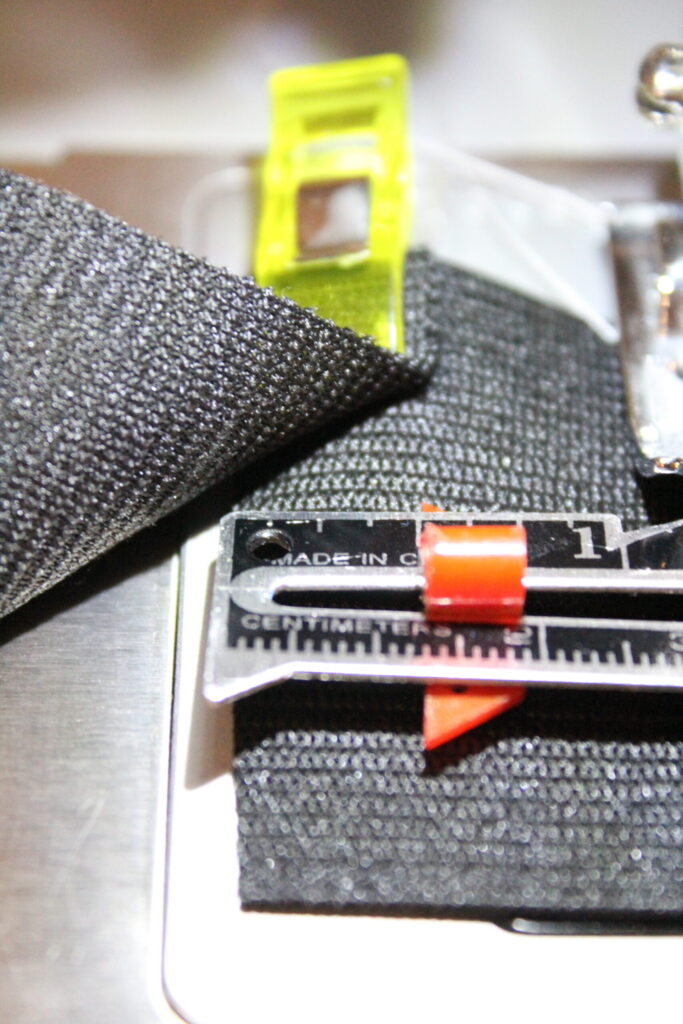 Zig Zag stitch your elastic ends together. I like to go over mine a few times for good measure. Set aside for now.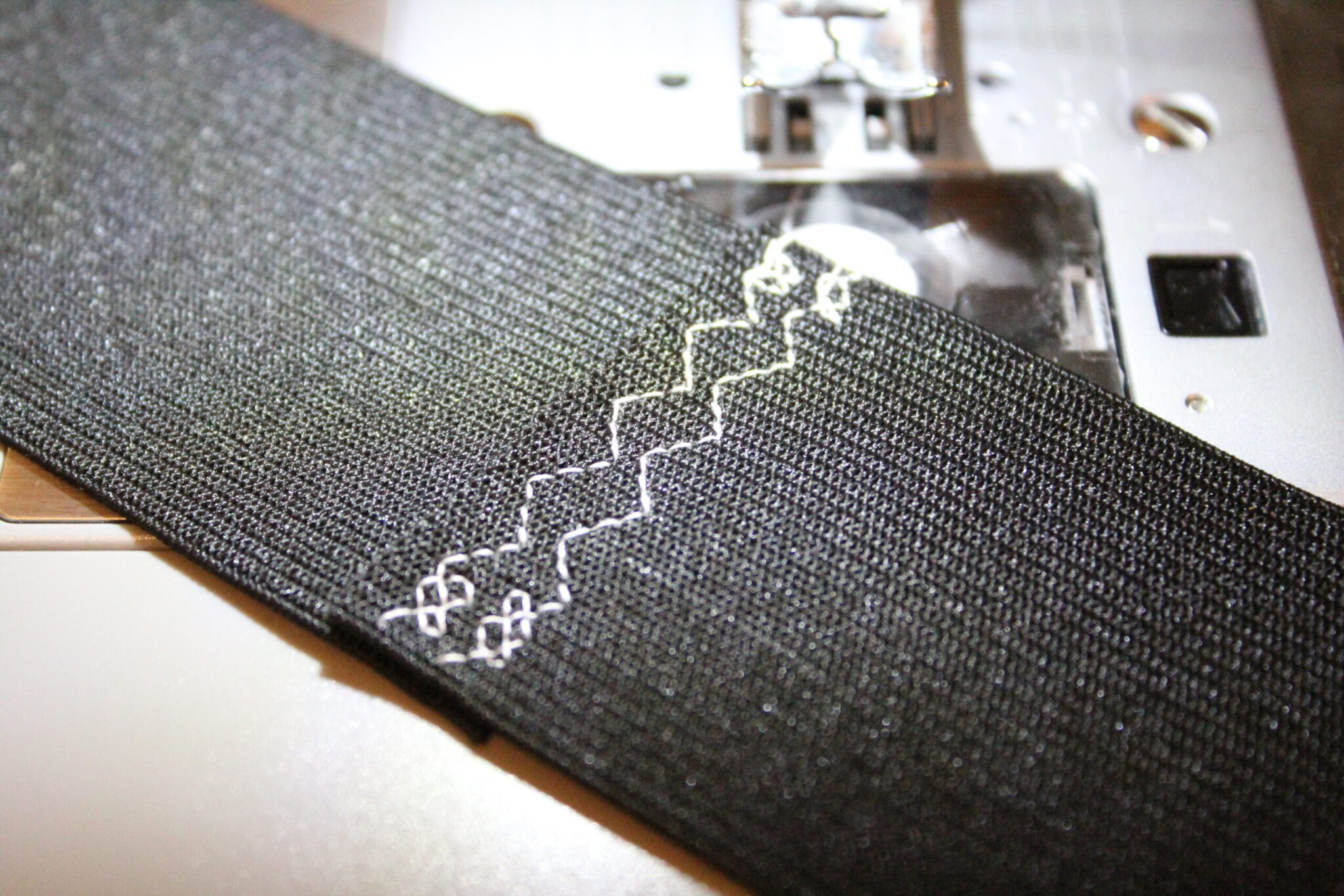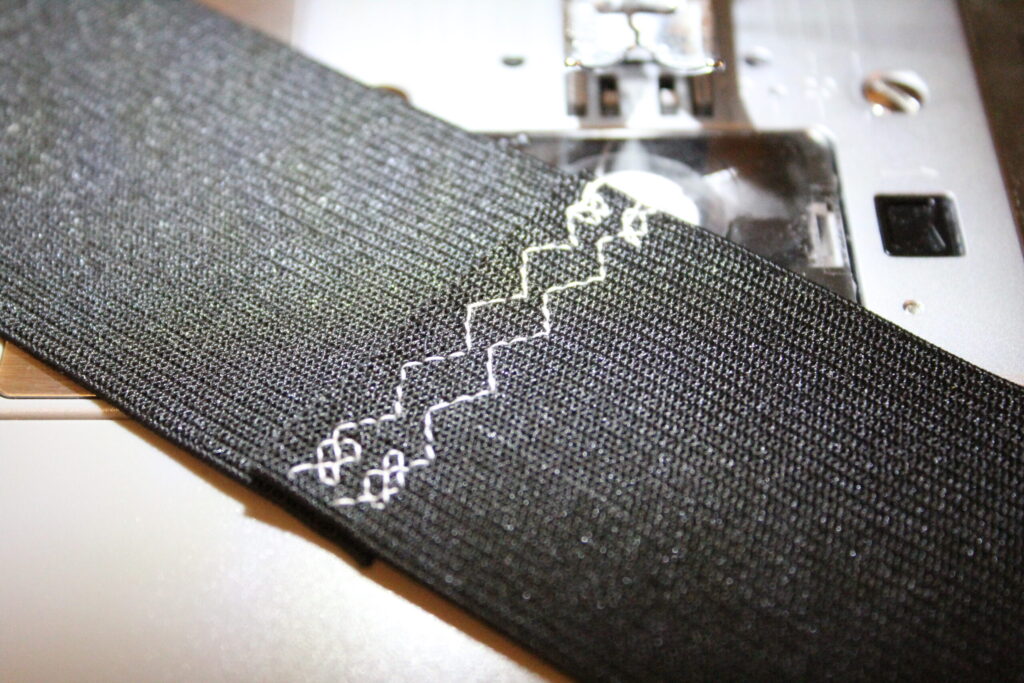 Jogger Shorts Step 6:
Next, we will cut our fusible interfacing pieces to reinforce our buttonholes. I do 1″x1″ squares.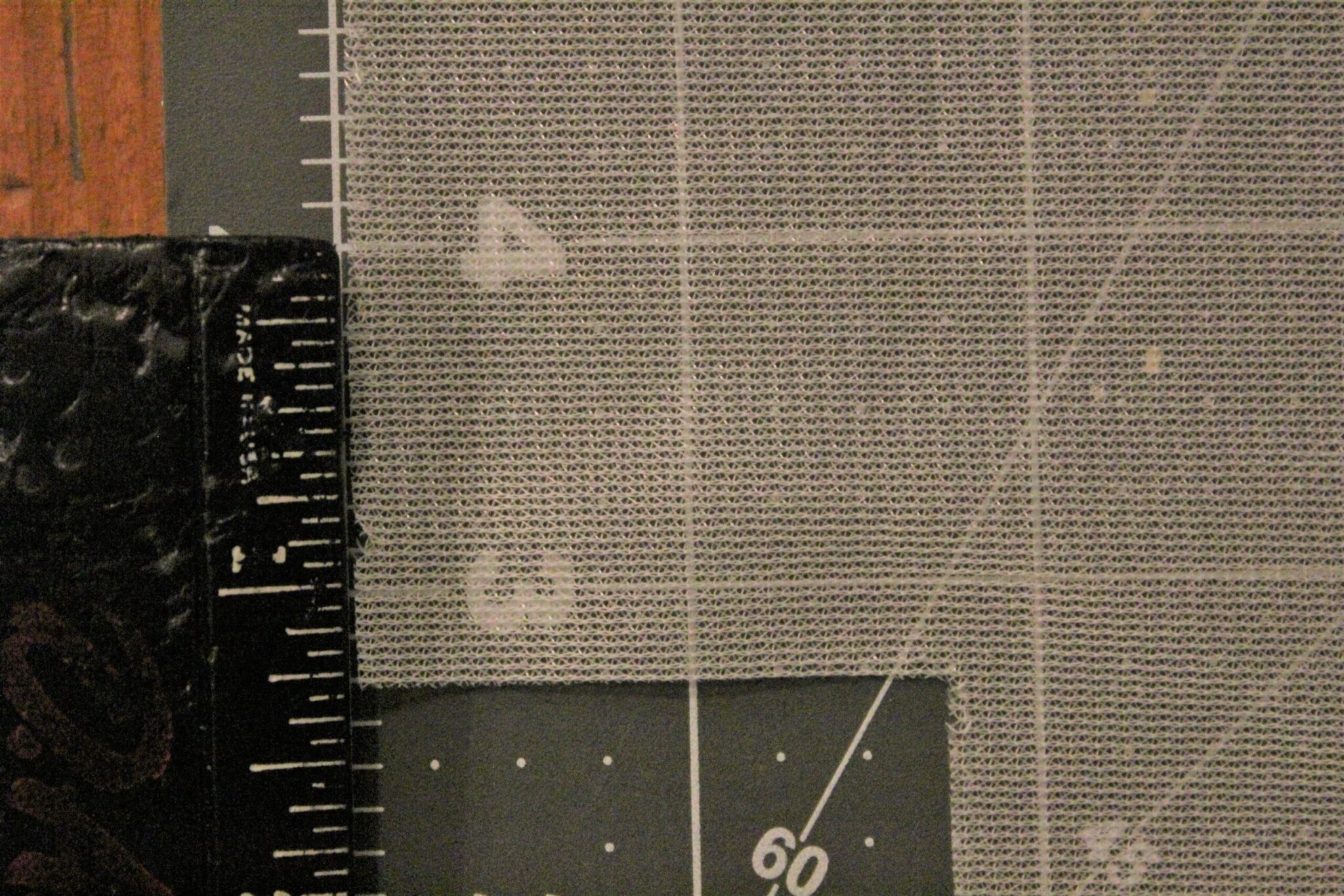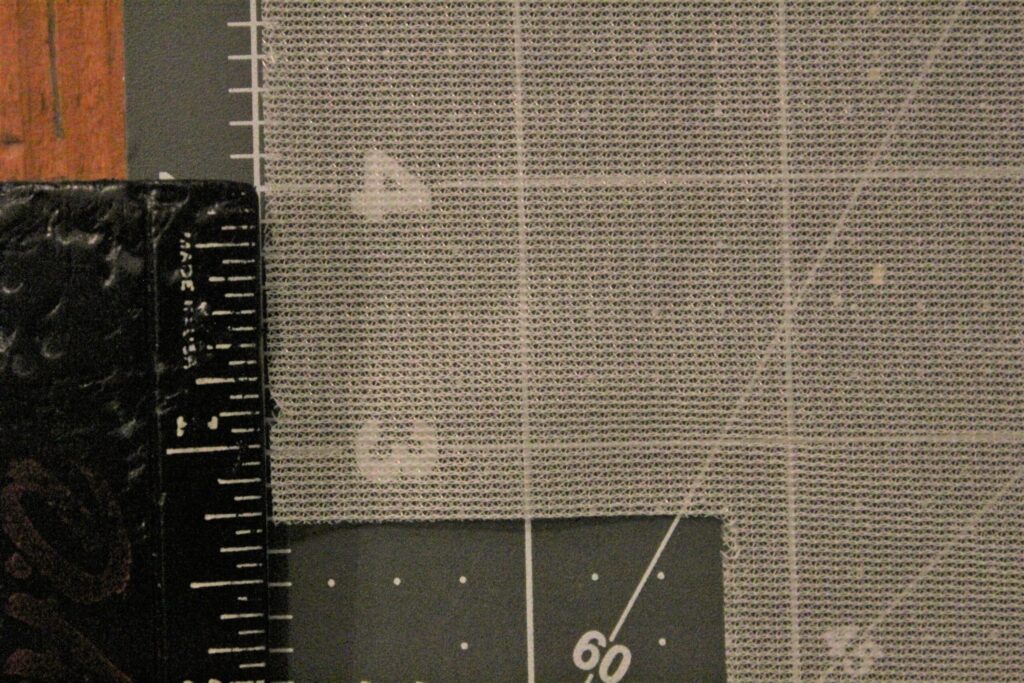 Now is a good time to make sure you've marked the proper placement for the buttonholes on your shorts. I used a water-soluble pencil for mine. This step can be done in the beginning while cutting out your pattern if you'd like.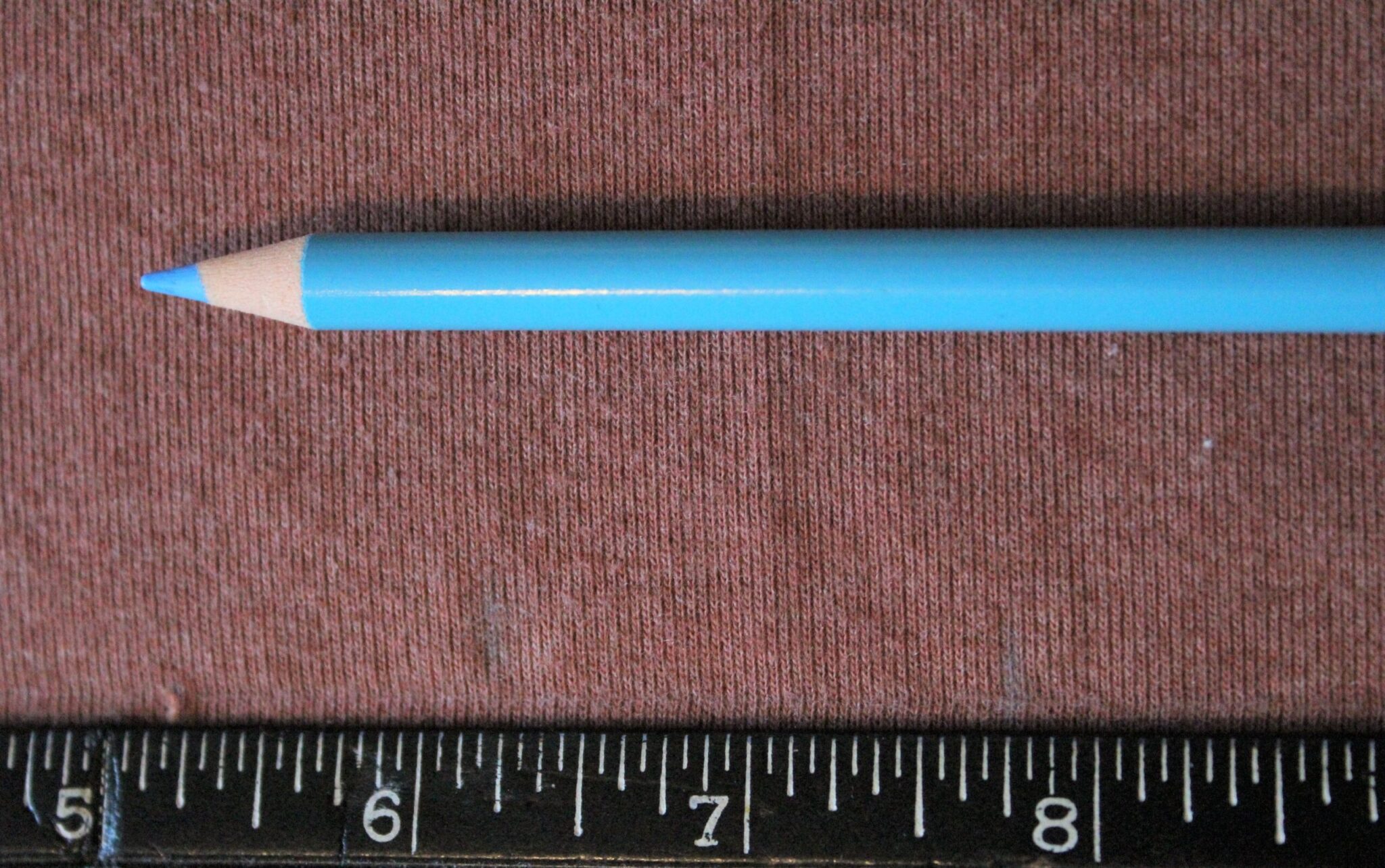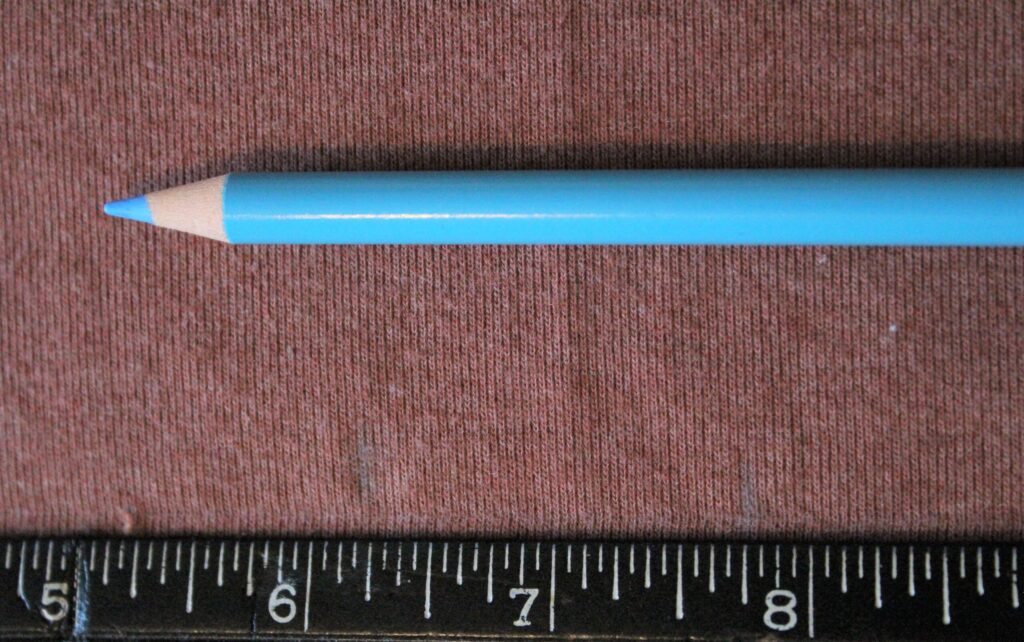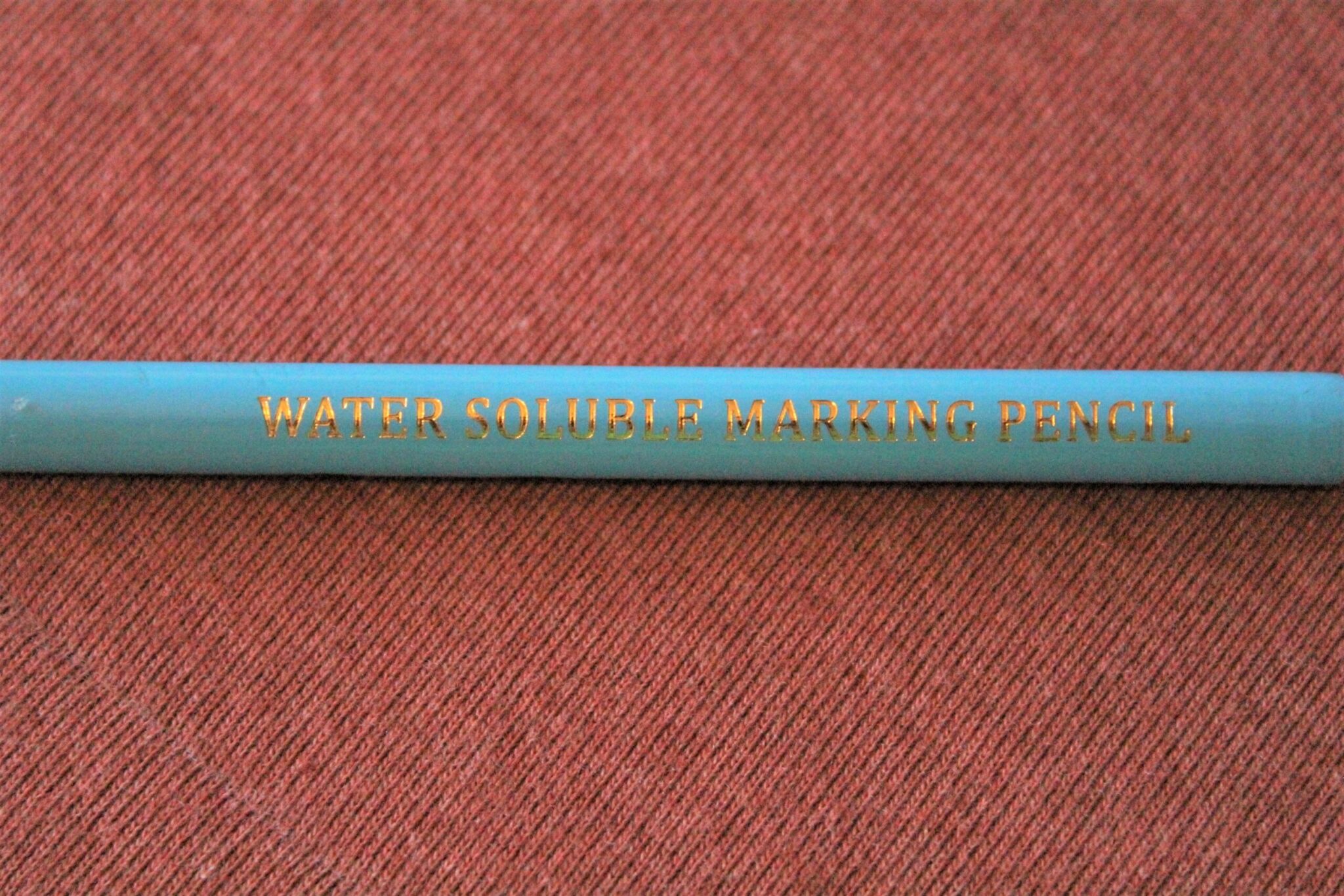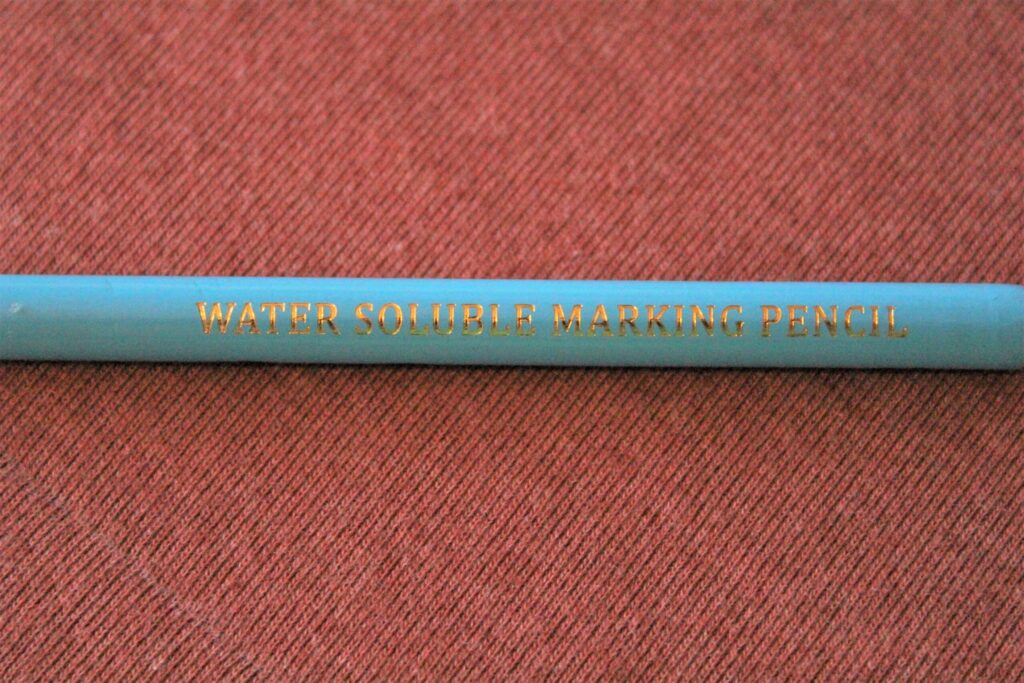 Iron the fusible interfacing squares onto the wrong side of the waistband piece where we will create buttonholes. (Backside of marking placement)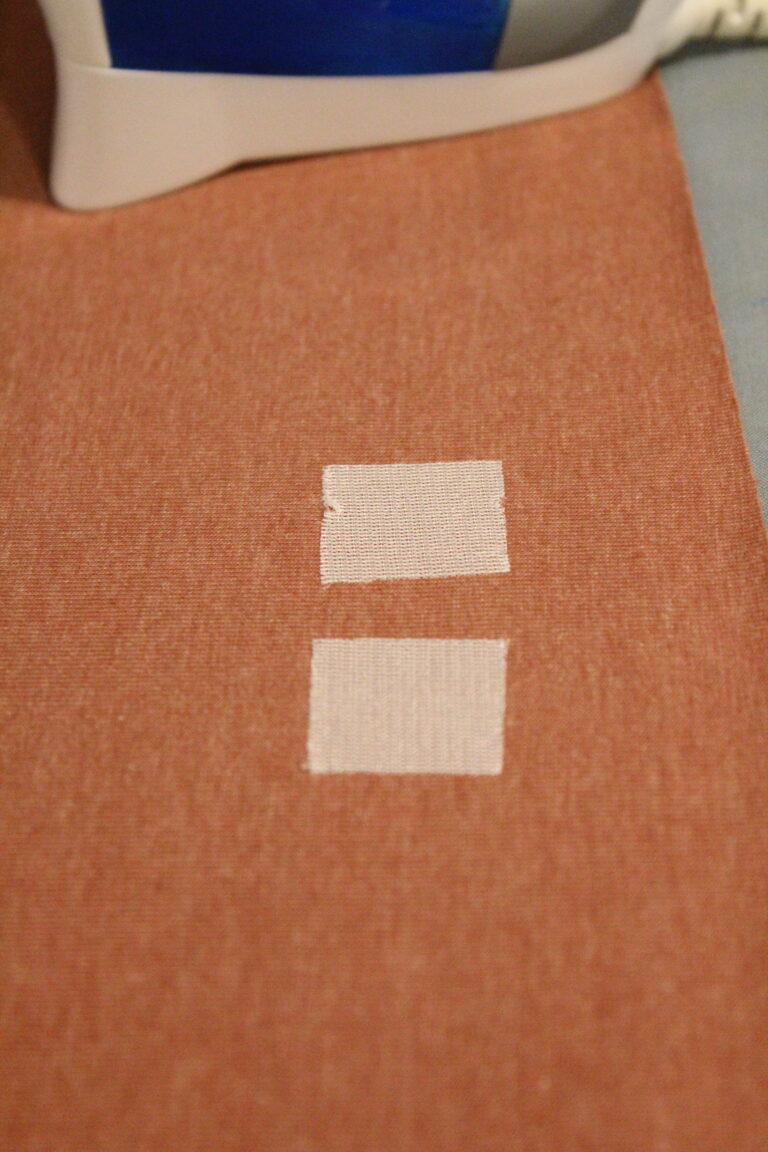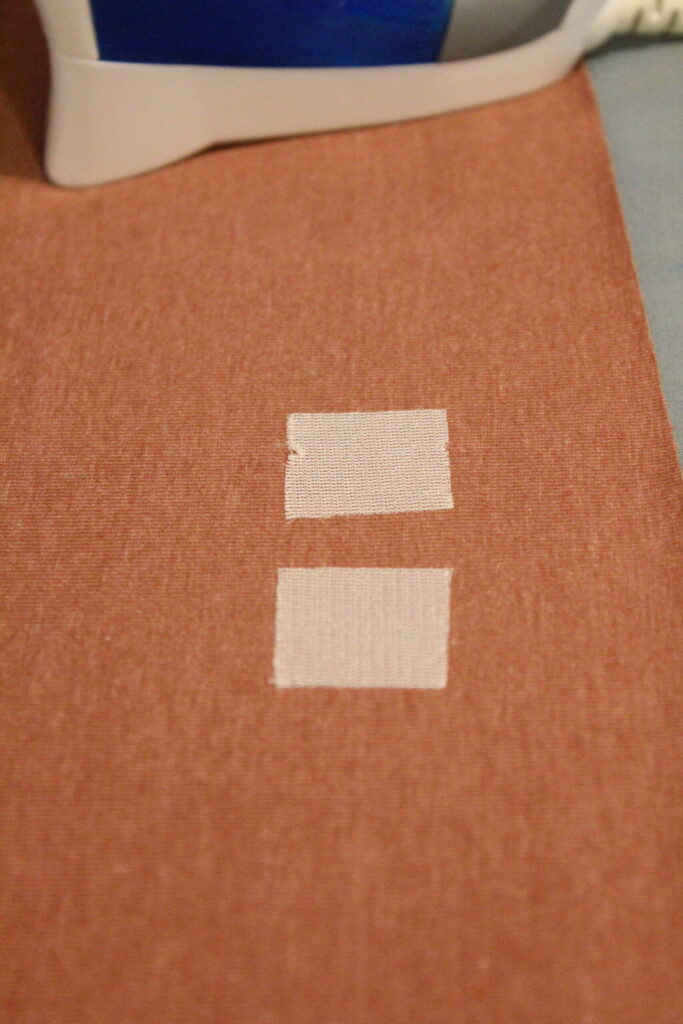 Jogger Shorts Step 7:
I had a 3/8″ flat drawstring on hand so this is what I used to gauge how big I wanted the buttonhole openings to be. You will also need a buttonhole attachment foot. Refer to your machine's manual for help if you've never attempted buttonholes before or, if you're like me, I learned to do this through a video for 2 reasons. 1.) My machine didn't come with a manual and 2.) I am a visual learner. I would suggest practicing on some scrap fabric a few times before beginning on your waistband piece. Grommets will also work in place of buttonholes for this step if that is what you have or prefer to use.
Ok, now we're going to make some buttonhole openings for our shorts drawstring!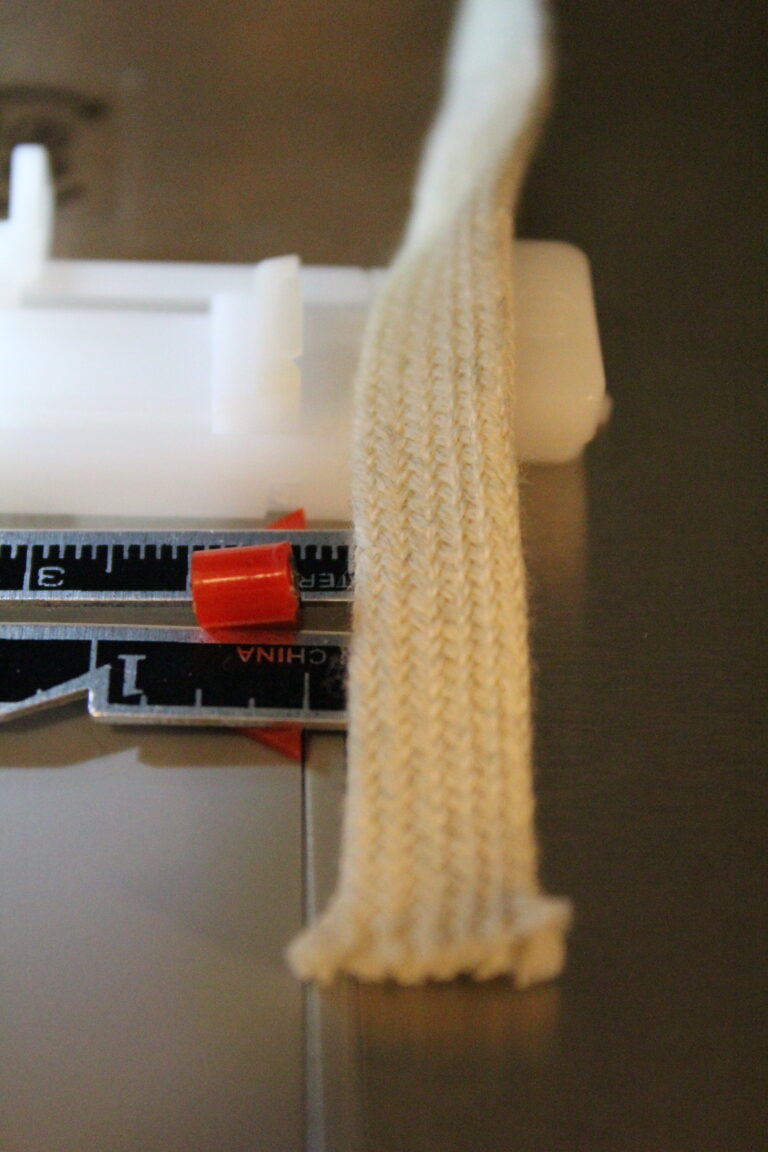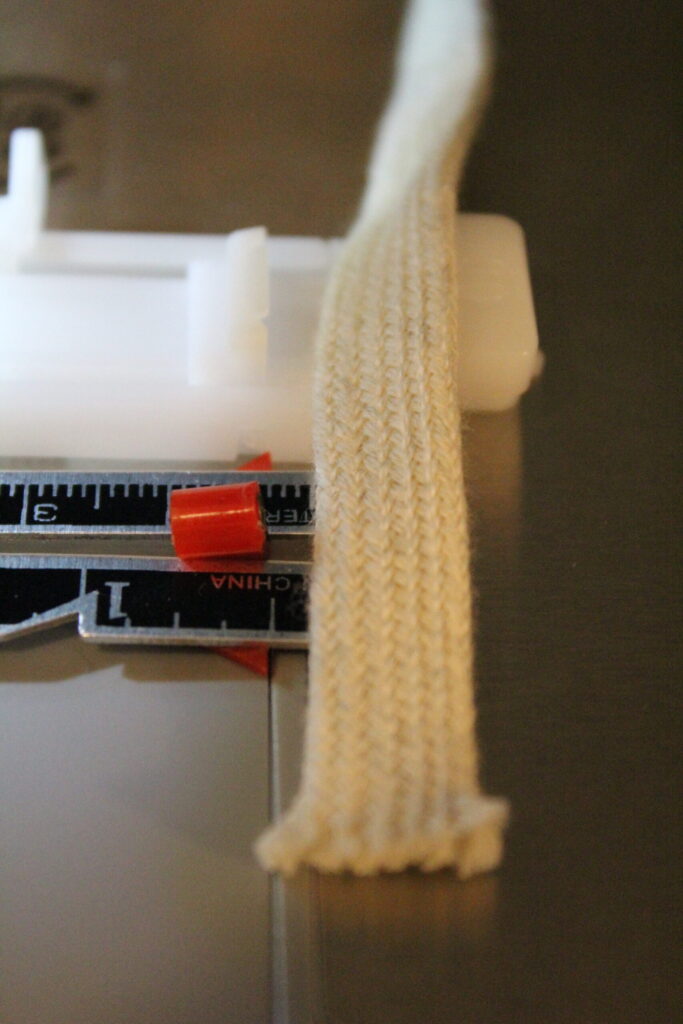 Buttonholes are complete! Don't forget to carefully cut a slit inside each hole. This can be done with a seam ripper or small snipping shears.
Now we will move on to marking our topstitching lines. This step is optional.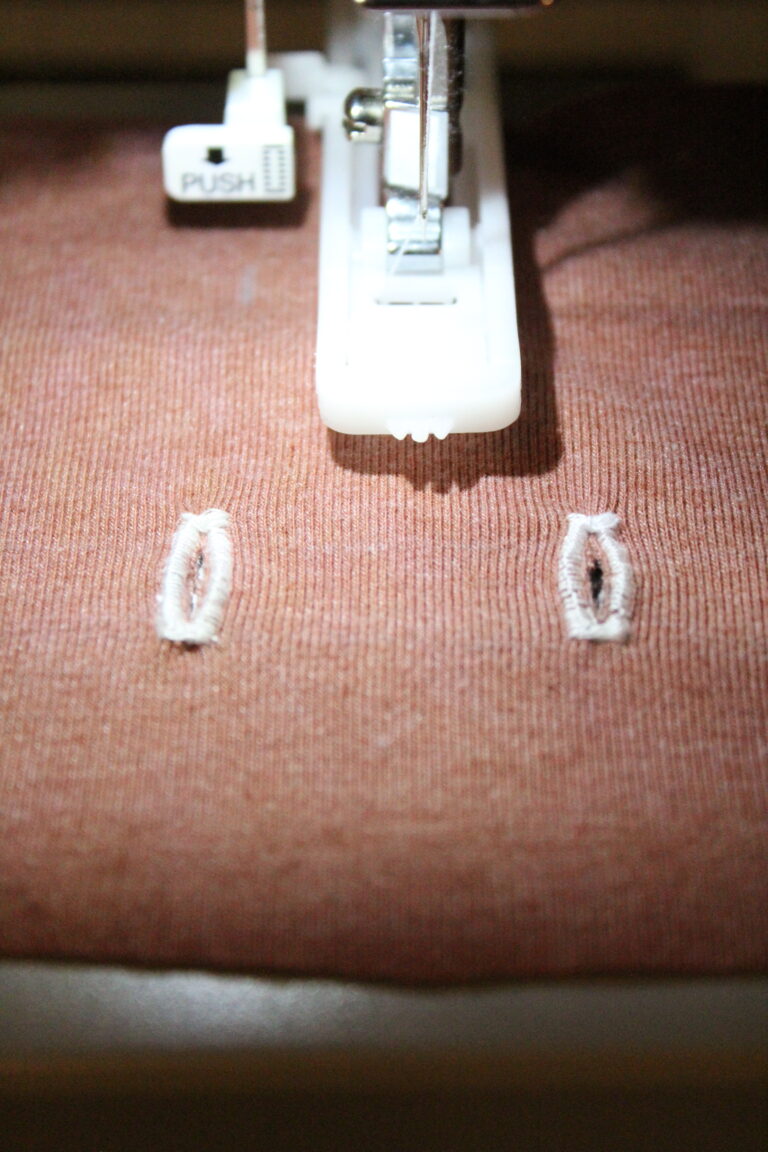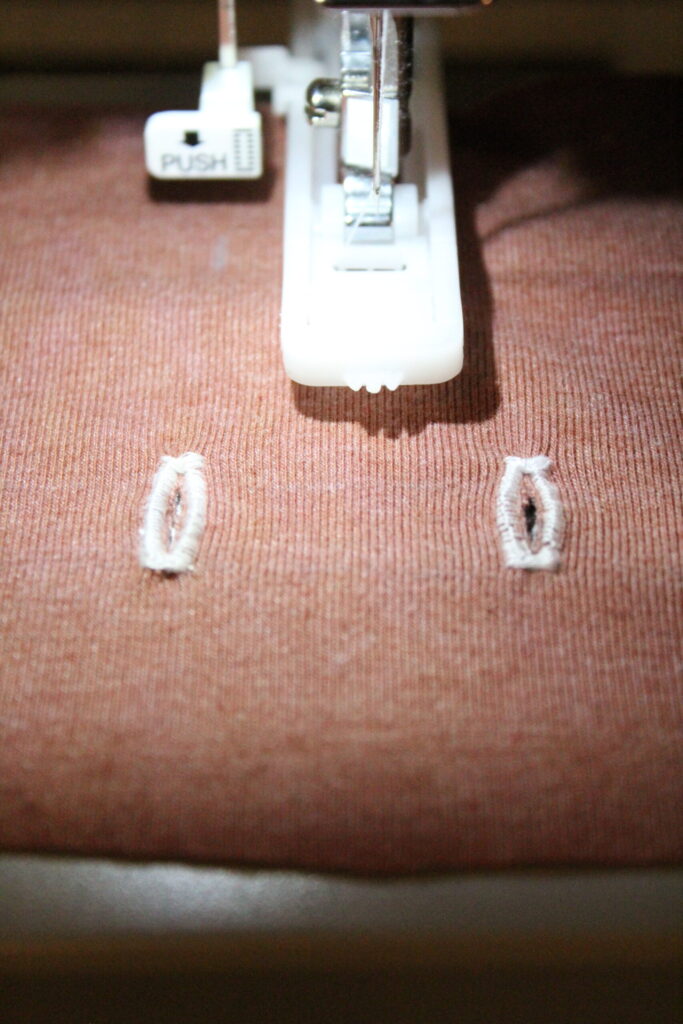 Mark above and below the buttonholes all the way across the length of the waistband. This will be our guide to follow while topstitching if you choose to do so.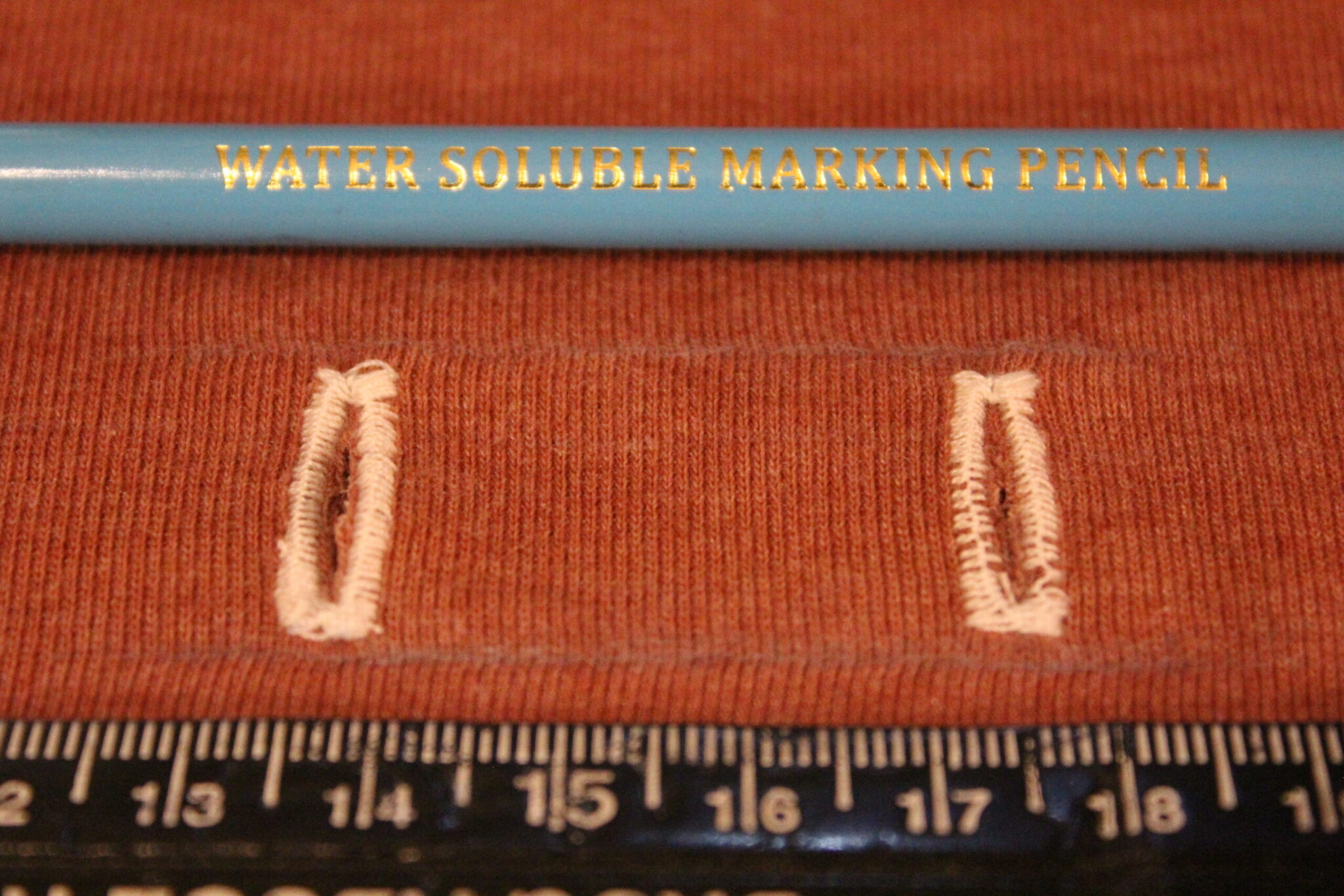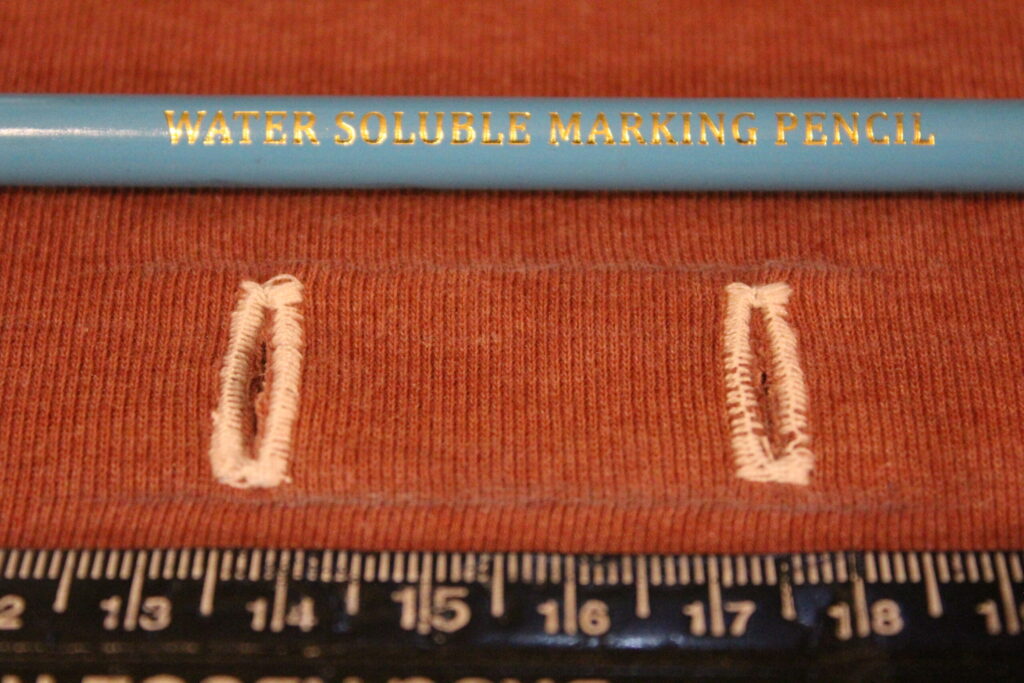 An example of marking the topstitching line guide.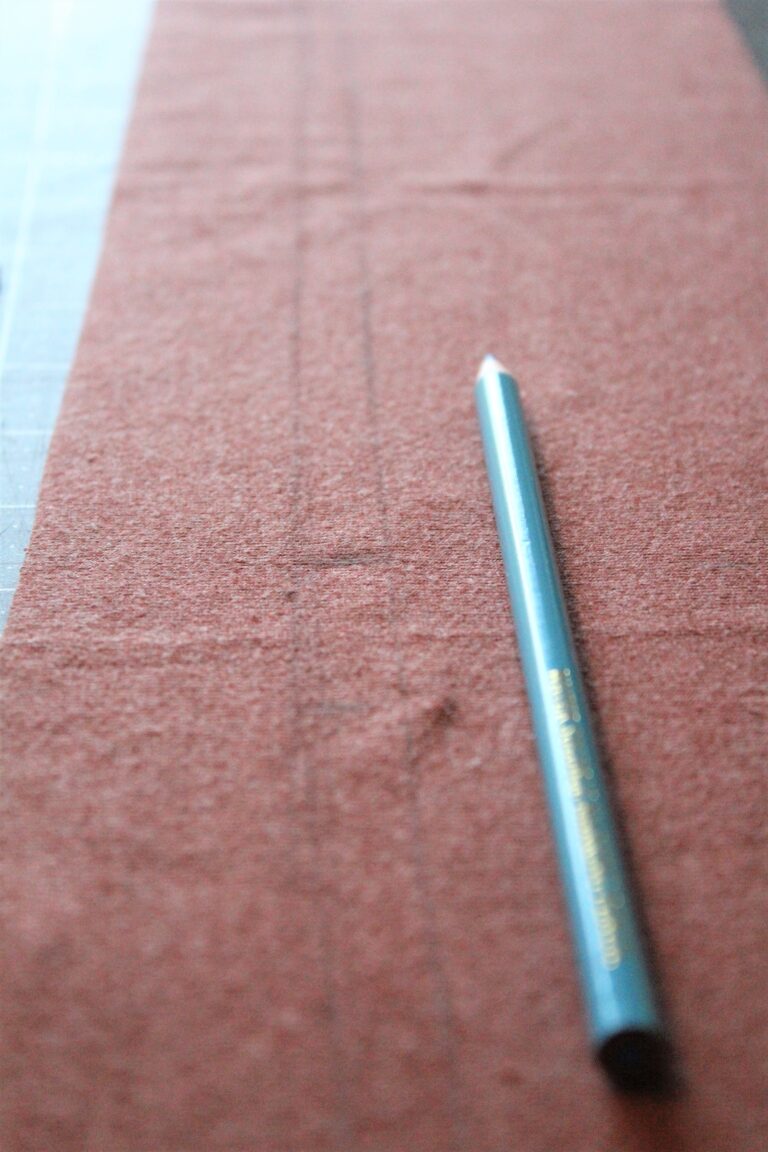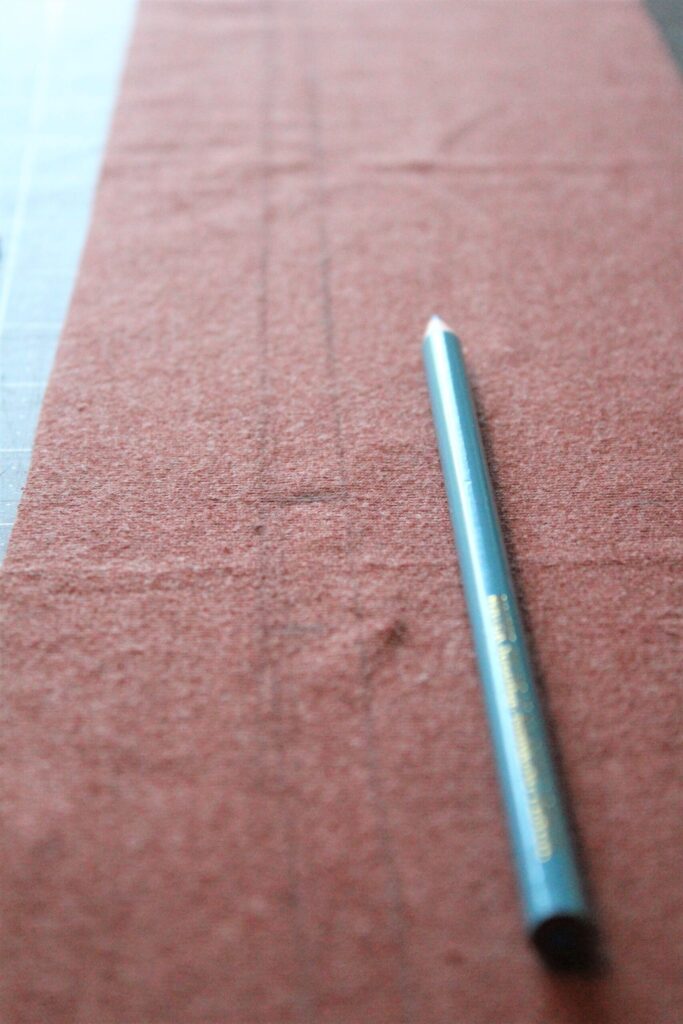 Jogger Shorts Step 8:
We're going to sew the ends of our waistband together now using our 1/2″ seam allowance. With the right sides together, sew the short ends.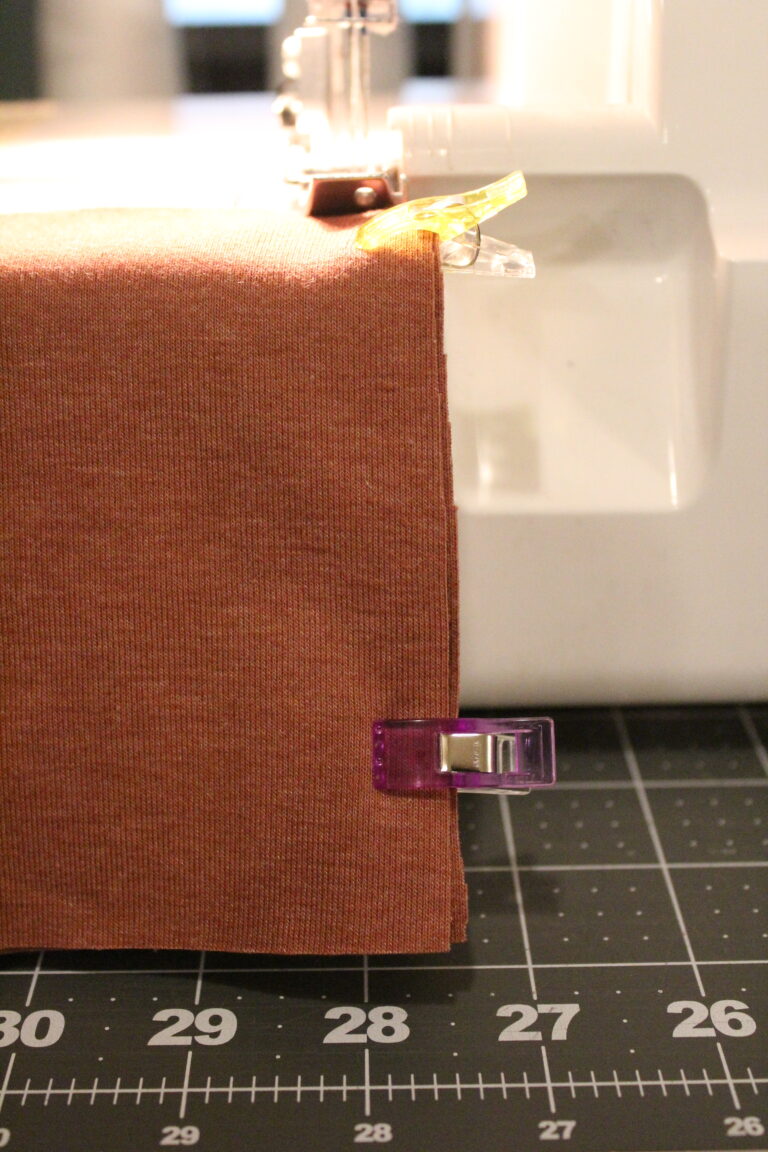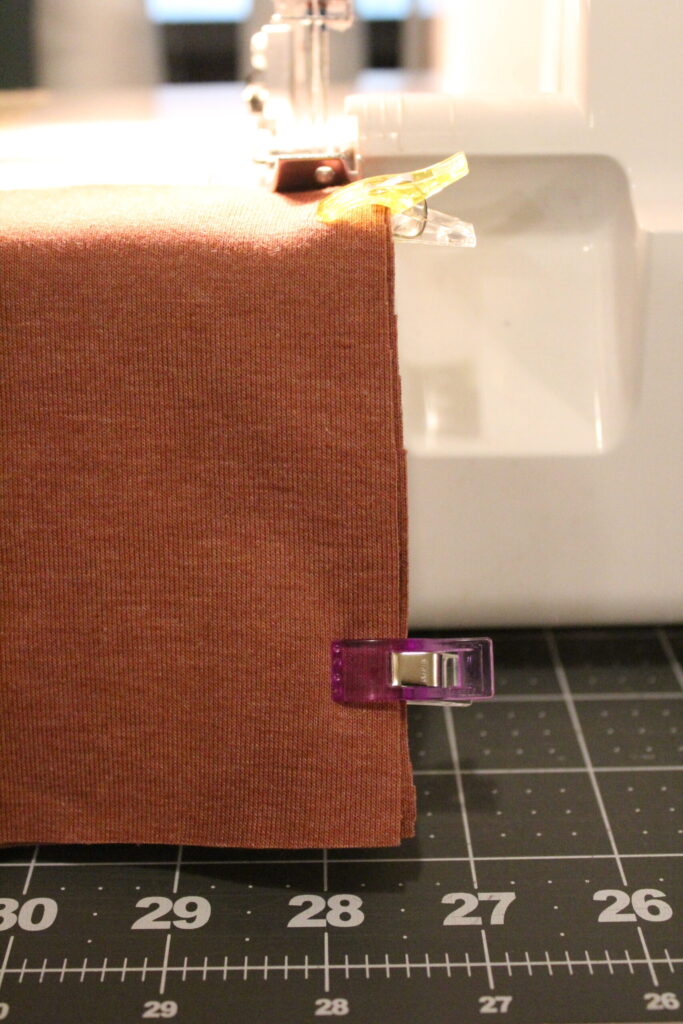 Jogger Shorts Step 9:
Now grab the elastic piece we set aside and the waistband.
Tuck the elastic inside the waistband and section it off by clipping or pinning it in place.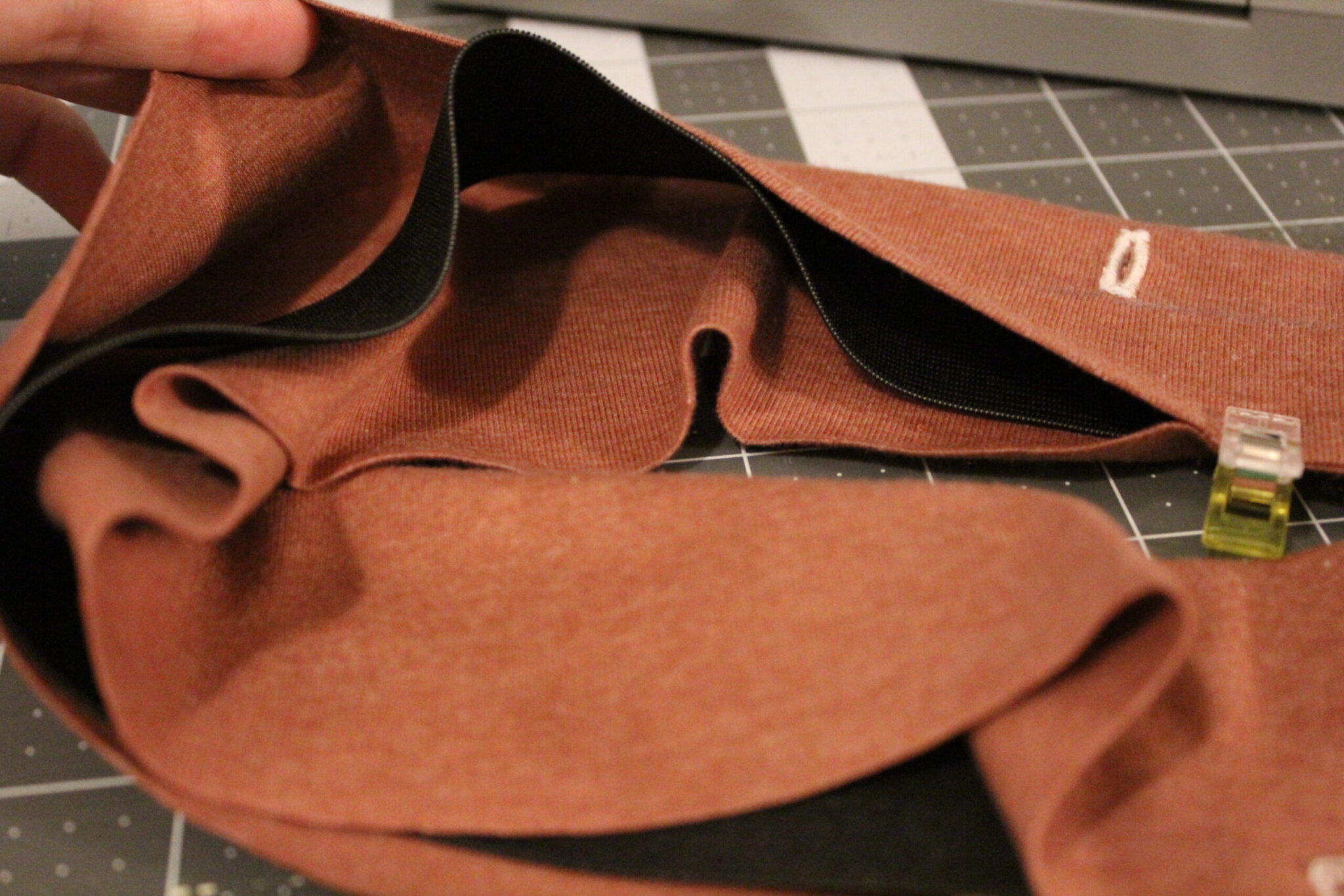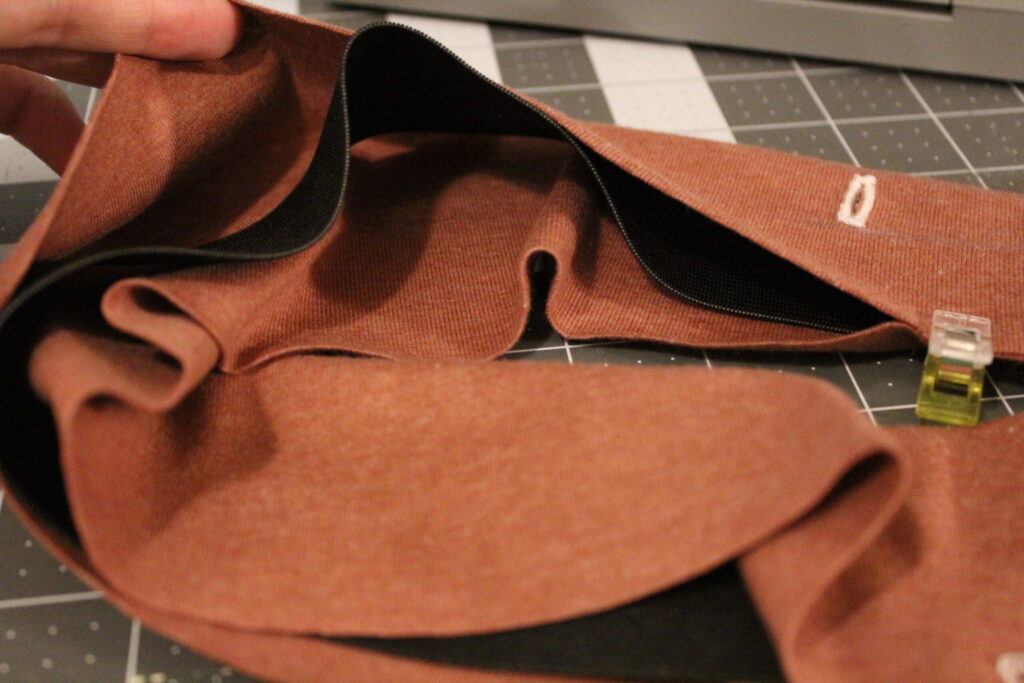 Elastic all tucked inside of our shorts waistband piece.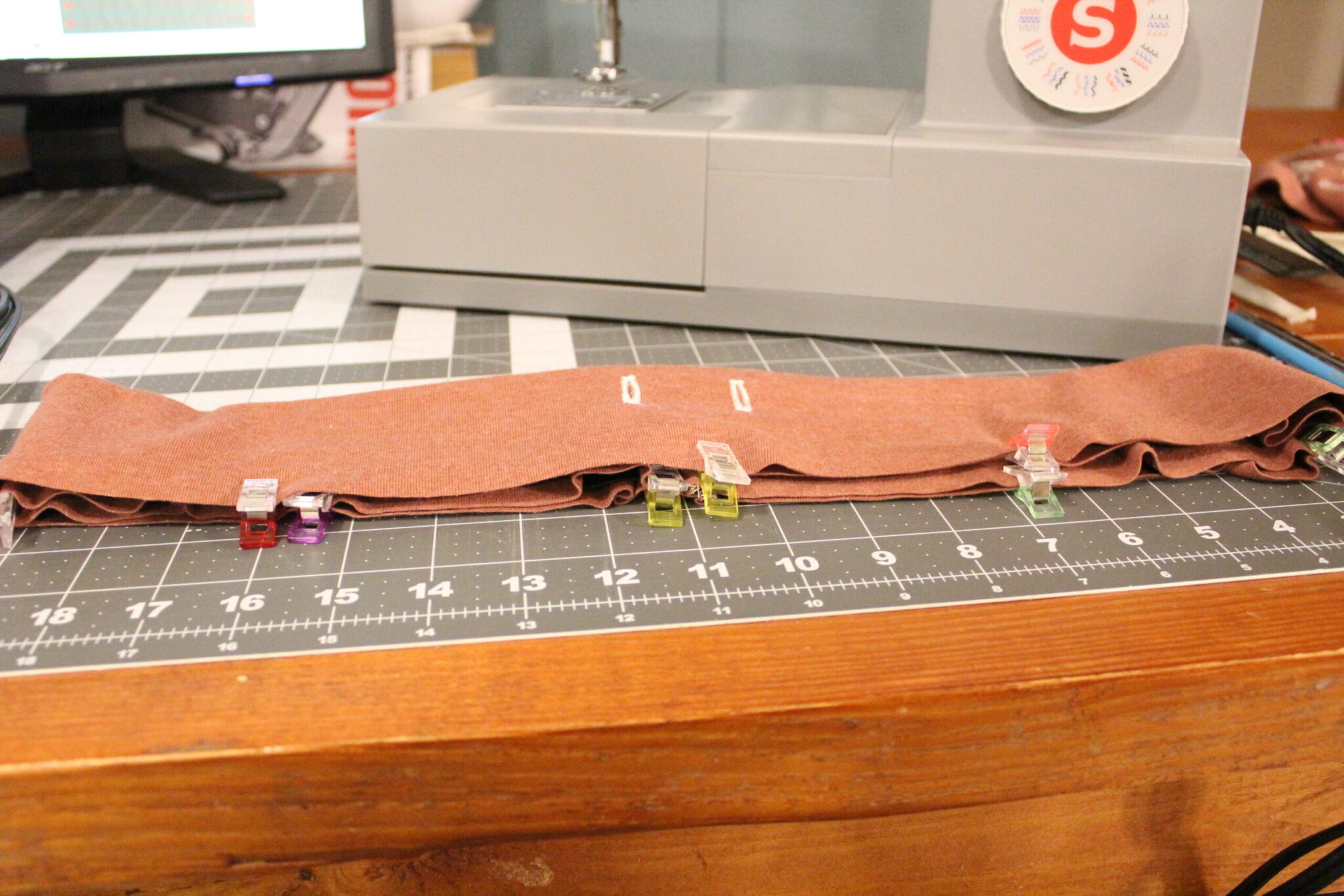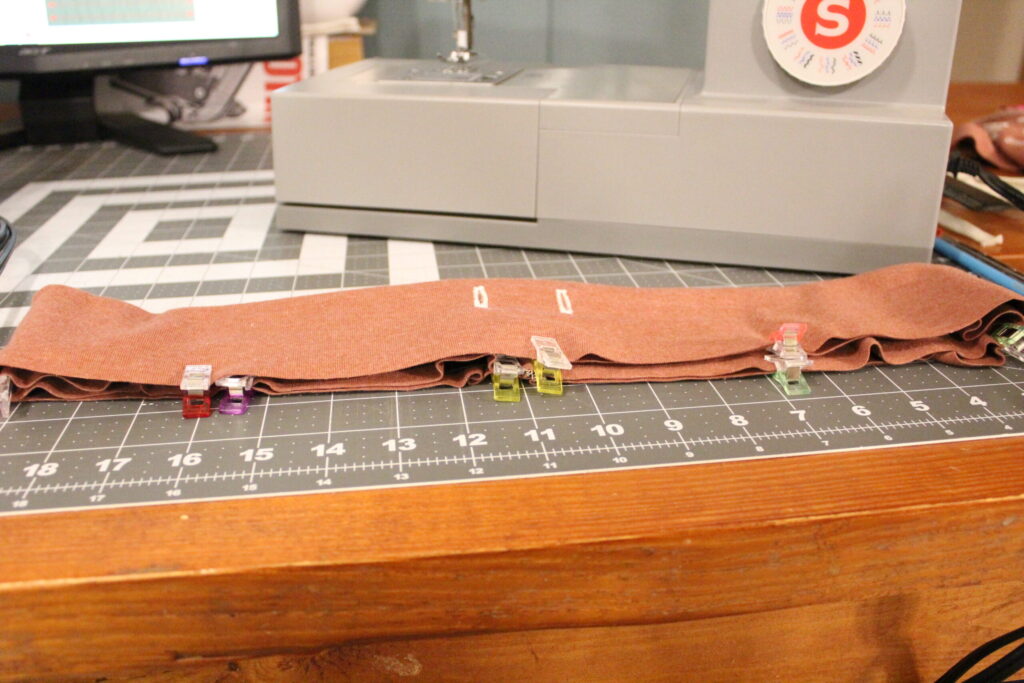 Baste the bottom raw edge of the waistband together using a 1/2″ seam allowance to enclose the elastic.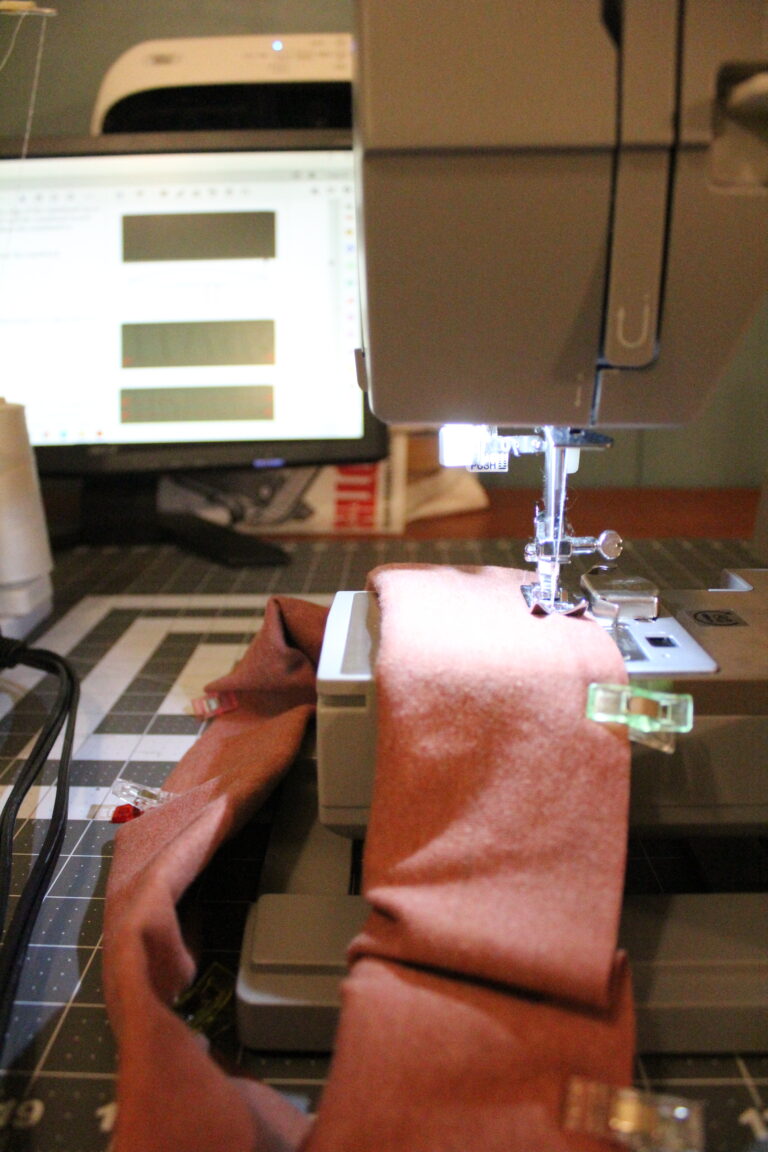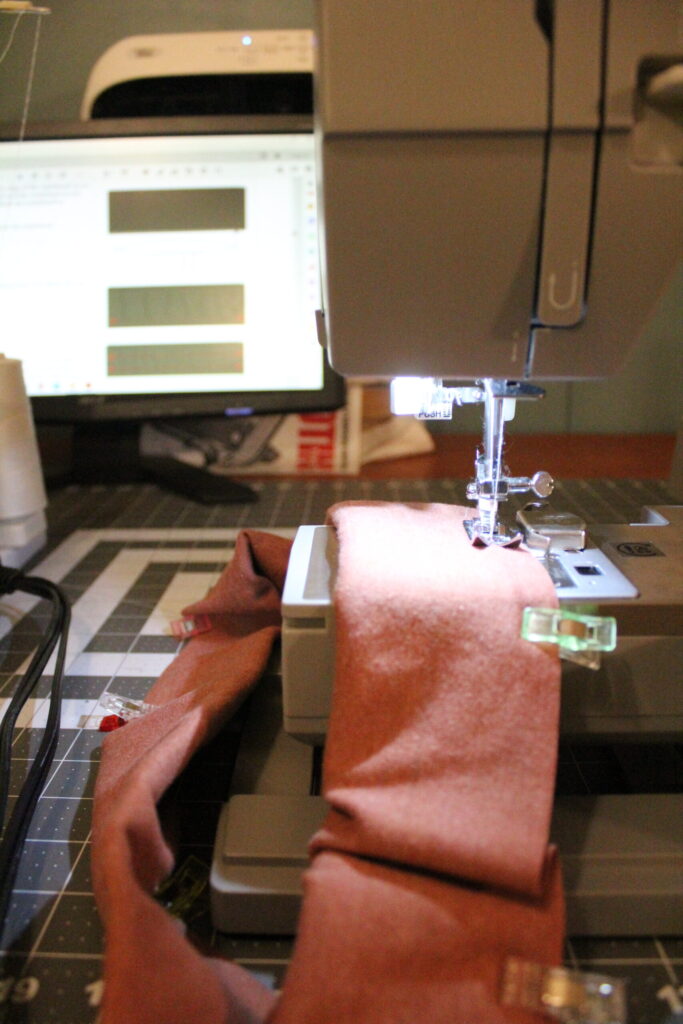 All enclosed and ready for topstitching the shorts!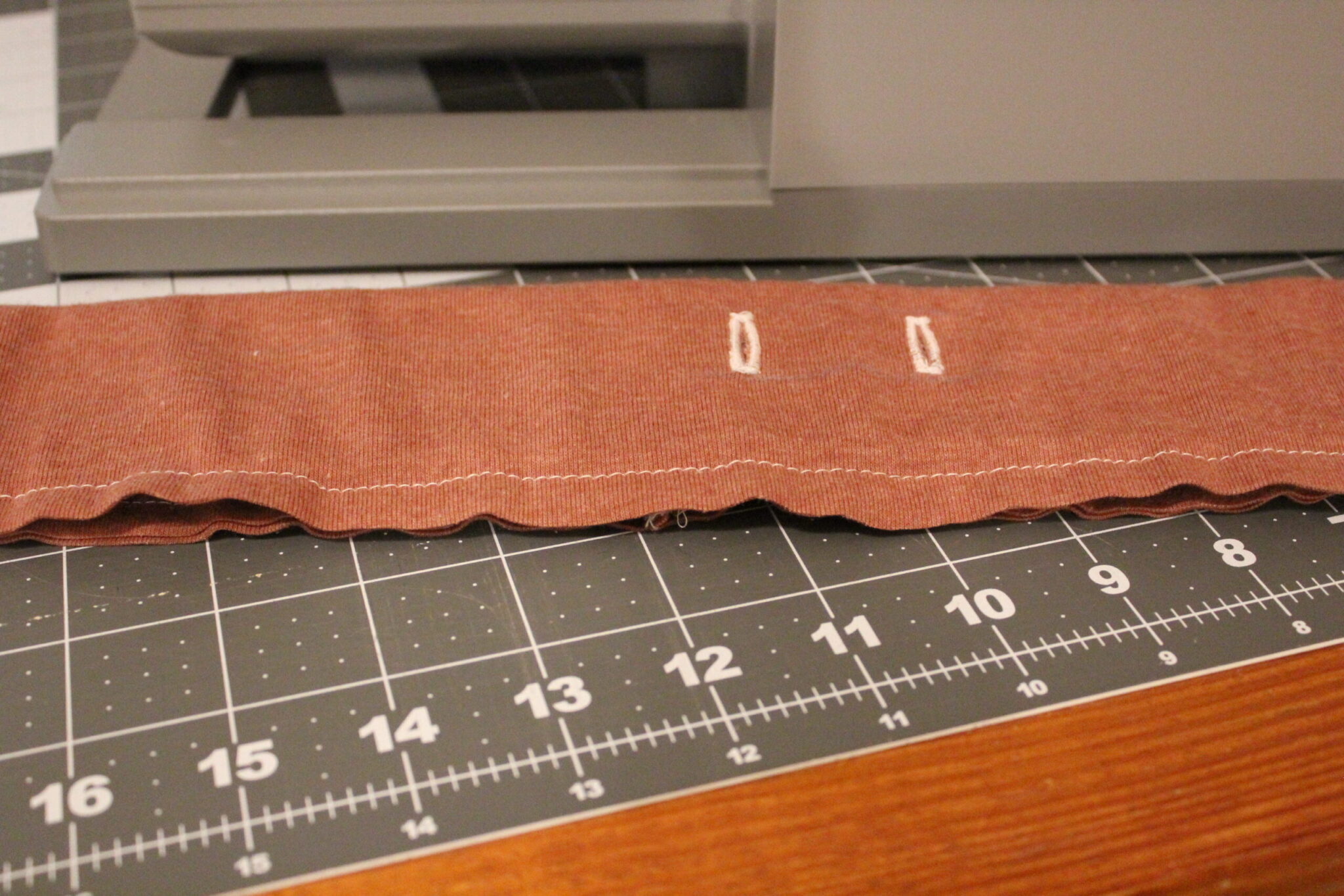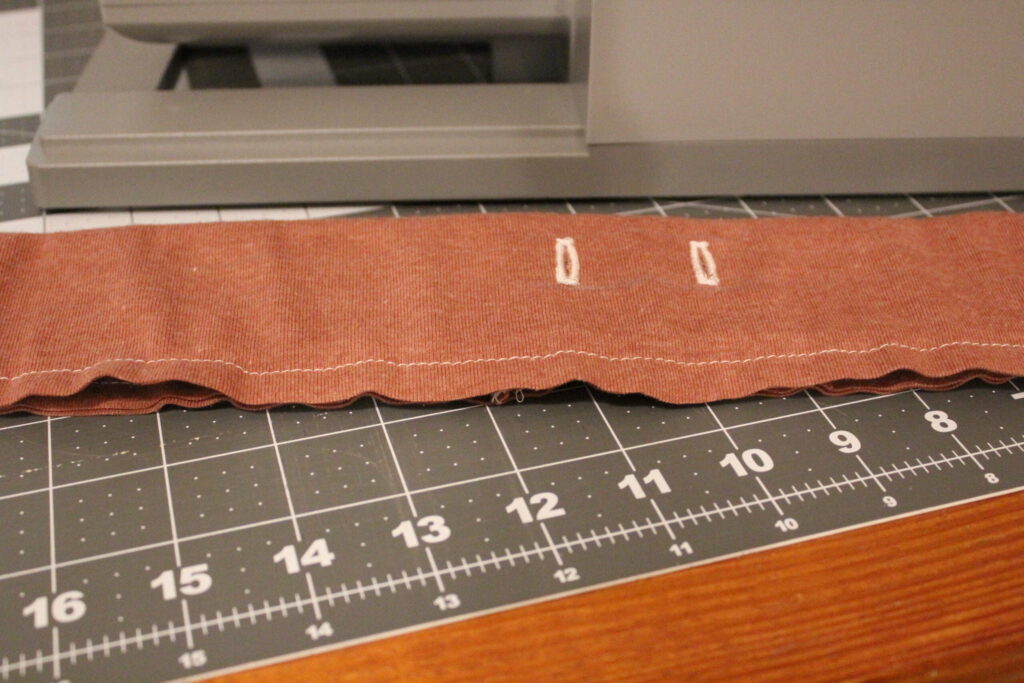 Jogger Shorts Step 10:
Topstitch along the lines we marked earlier with our marking pencil.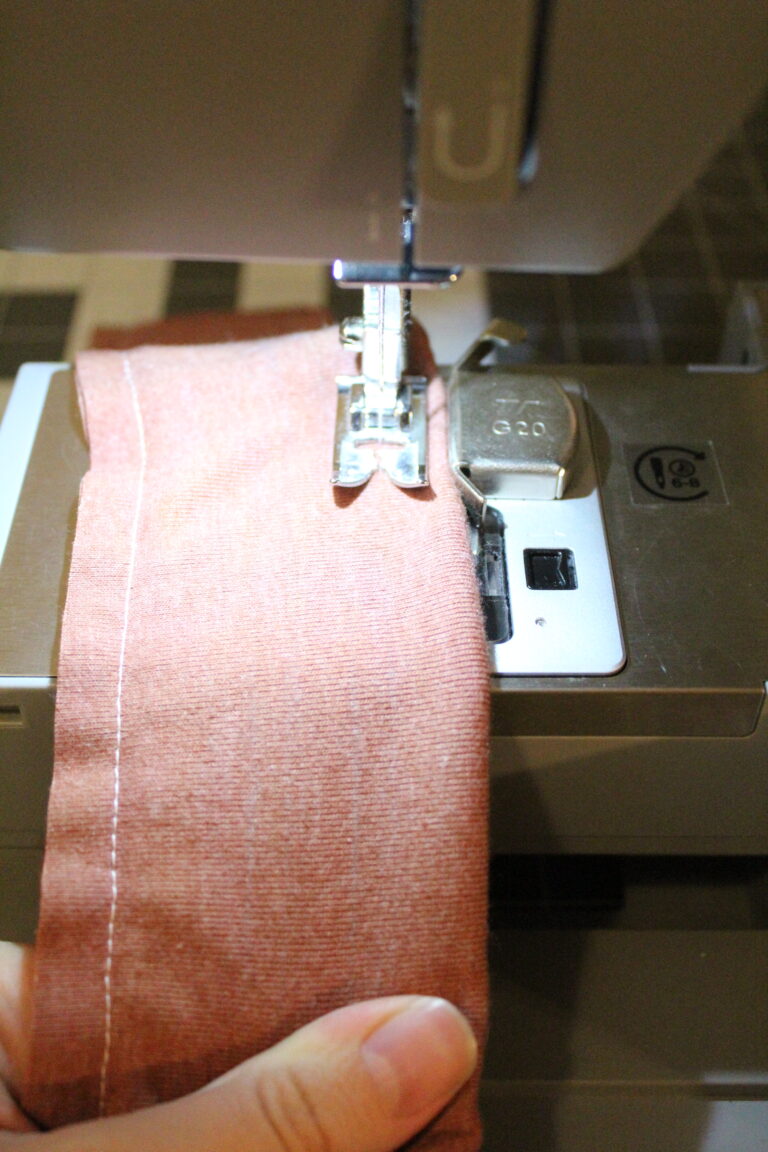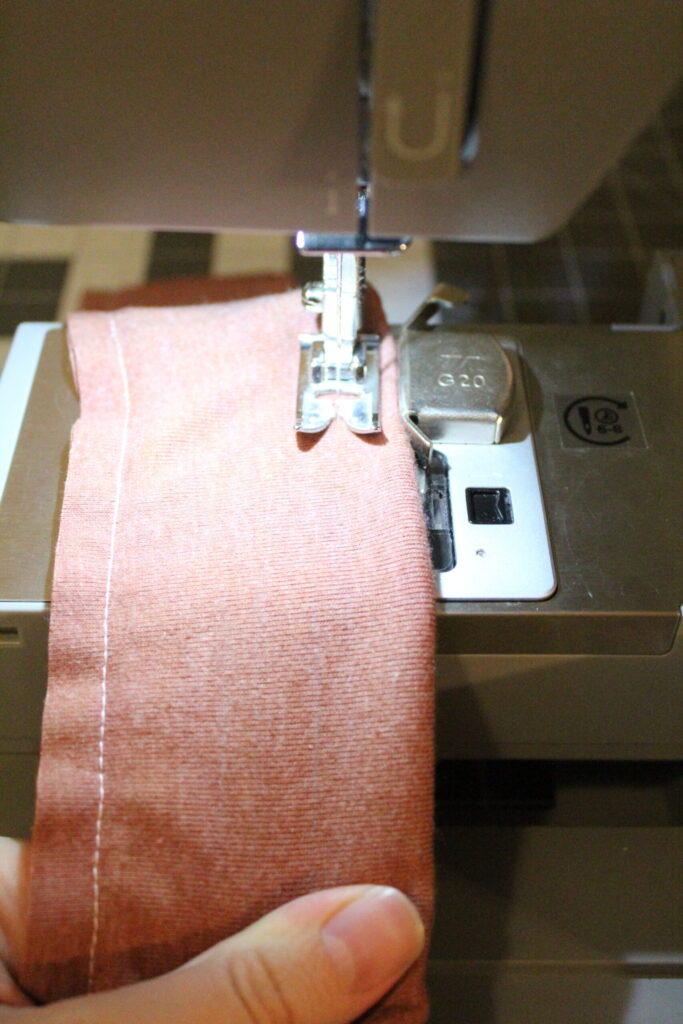 Topstitching complete!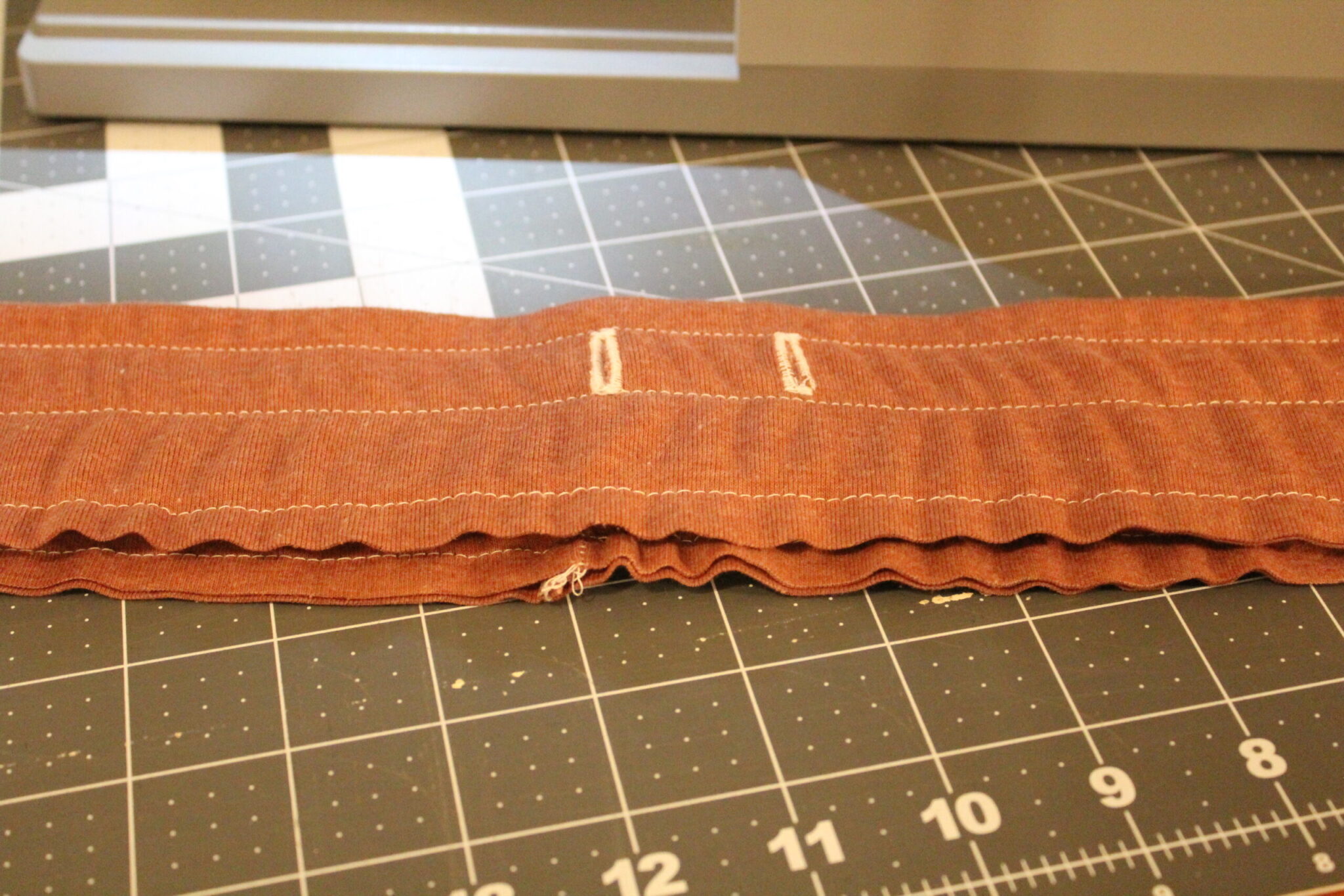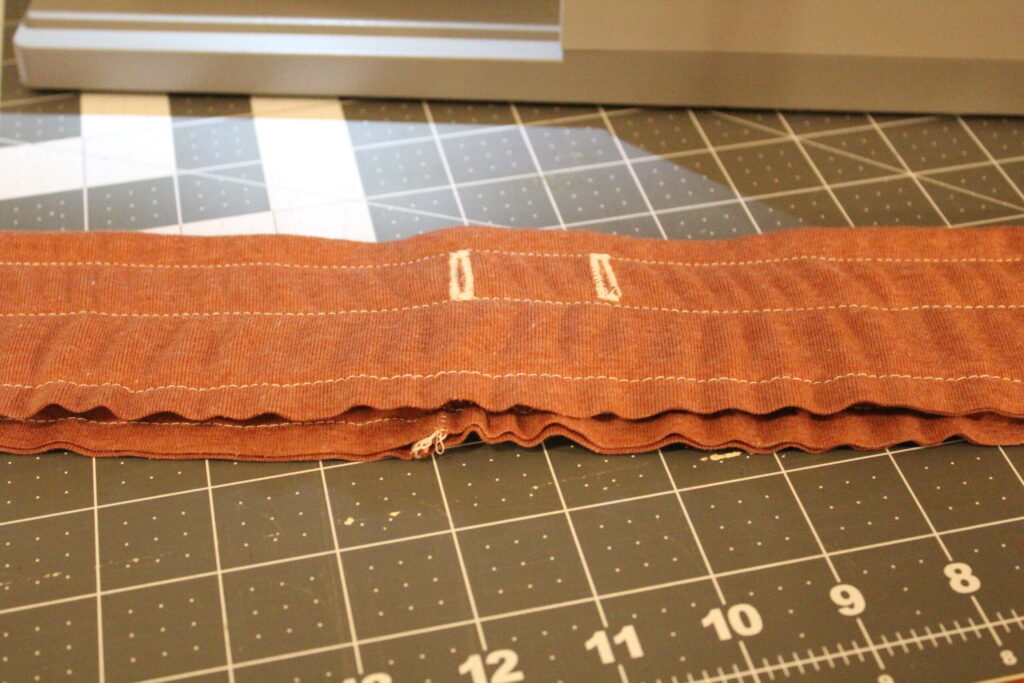 Jogger Shorts Step 11:
Grab your shorts and your waistband pieces and clip/pin the right sides together.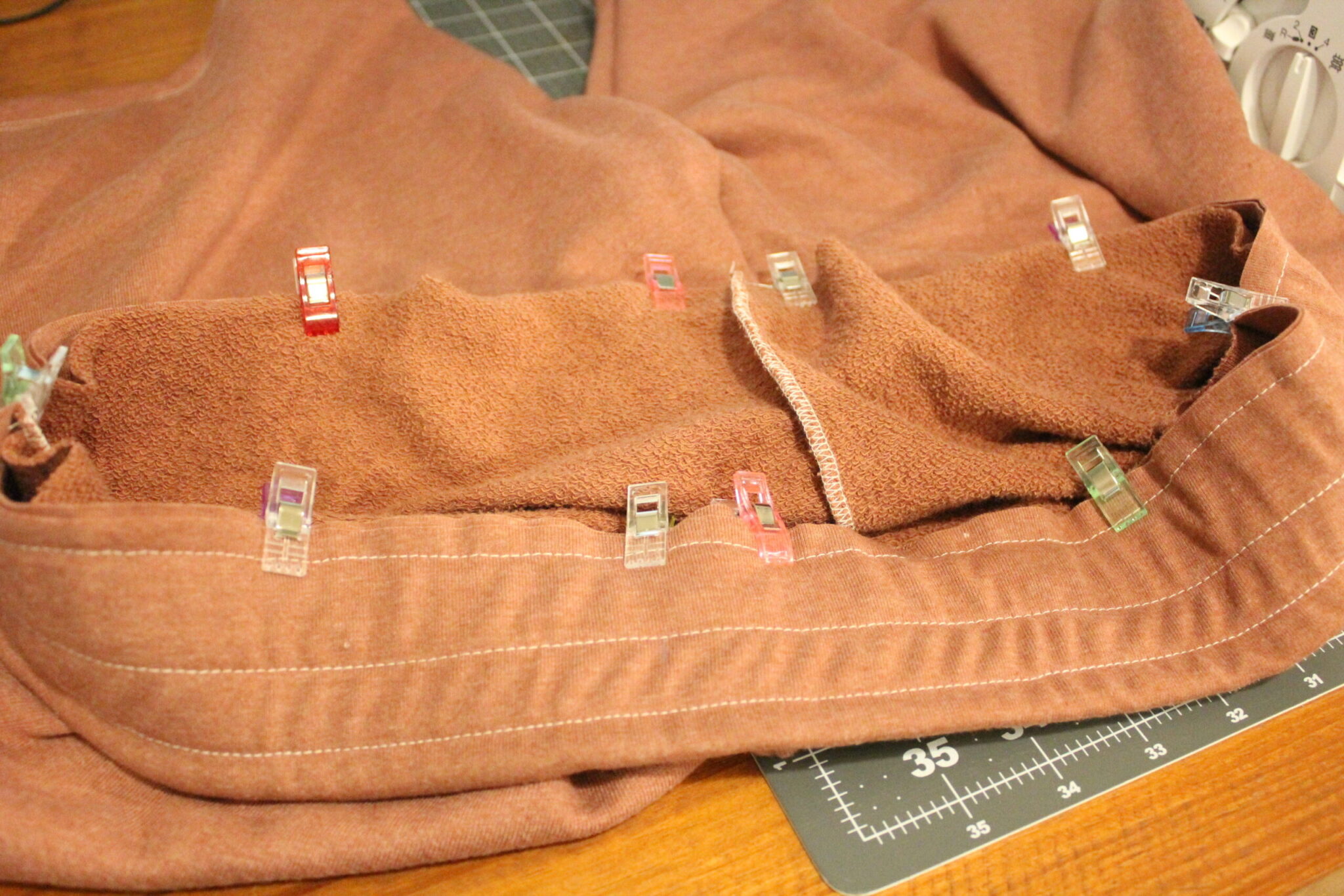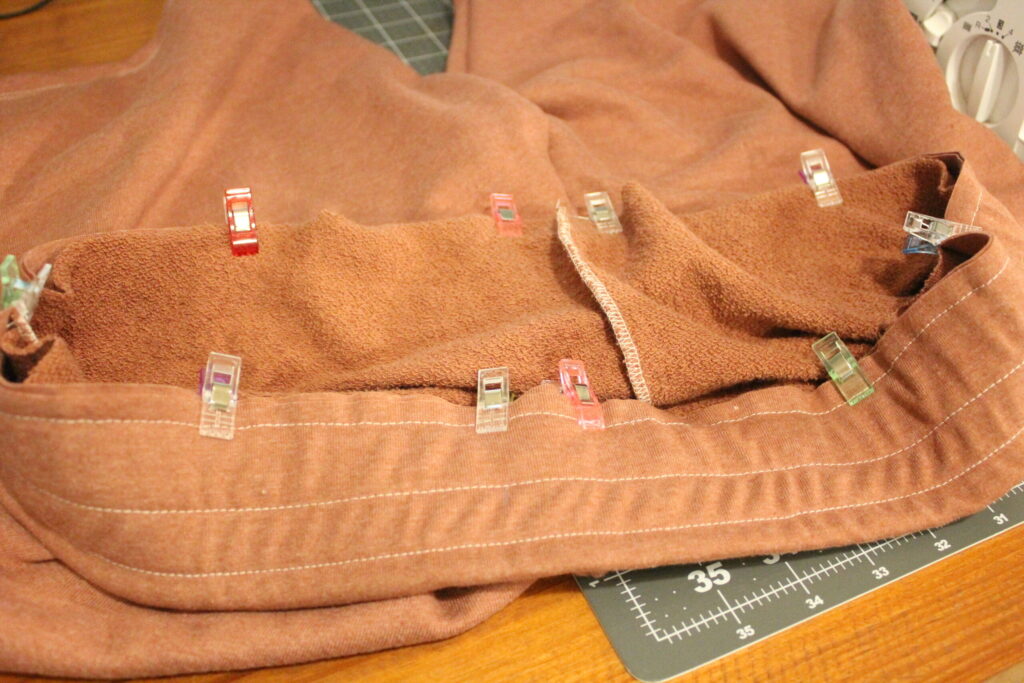 Buttonholes should be facing down and towards the front right side of the outer shorts with the front seam in the middle.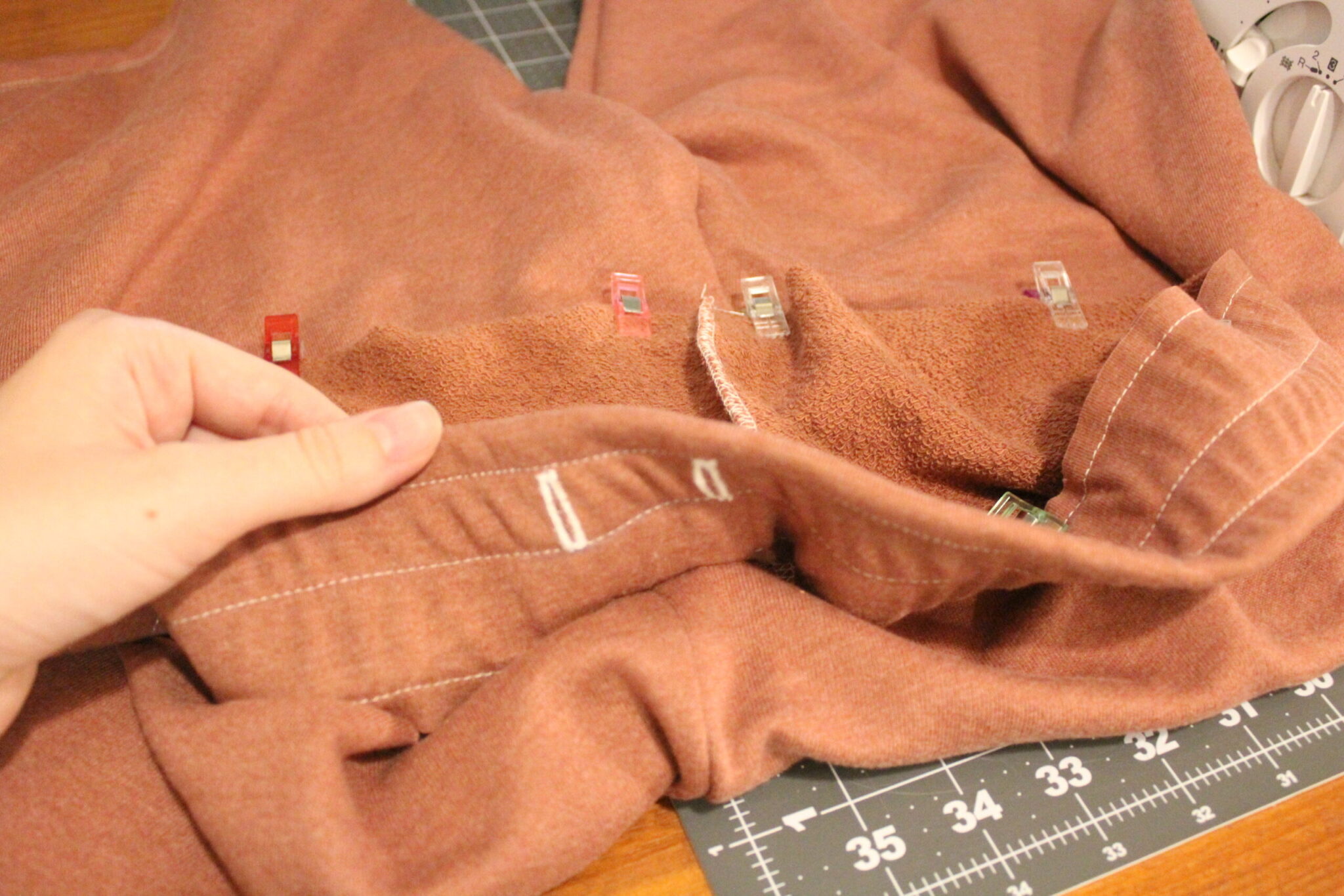 Sew the waistband to the shorts with a 1/2″ seam allowance.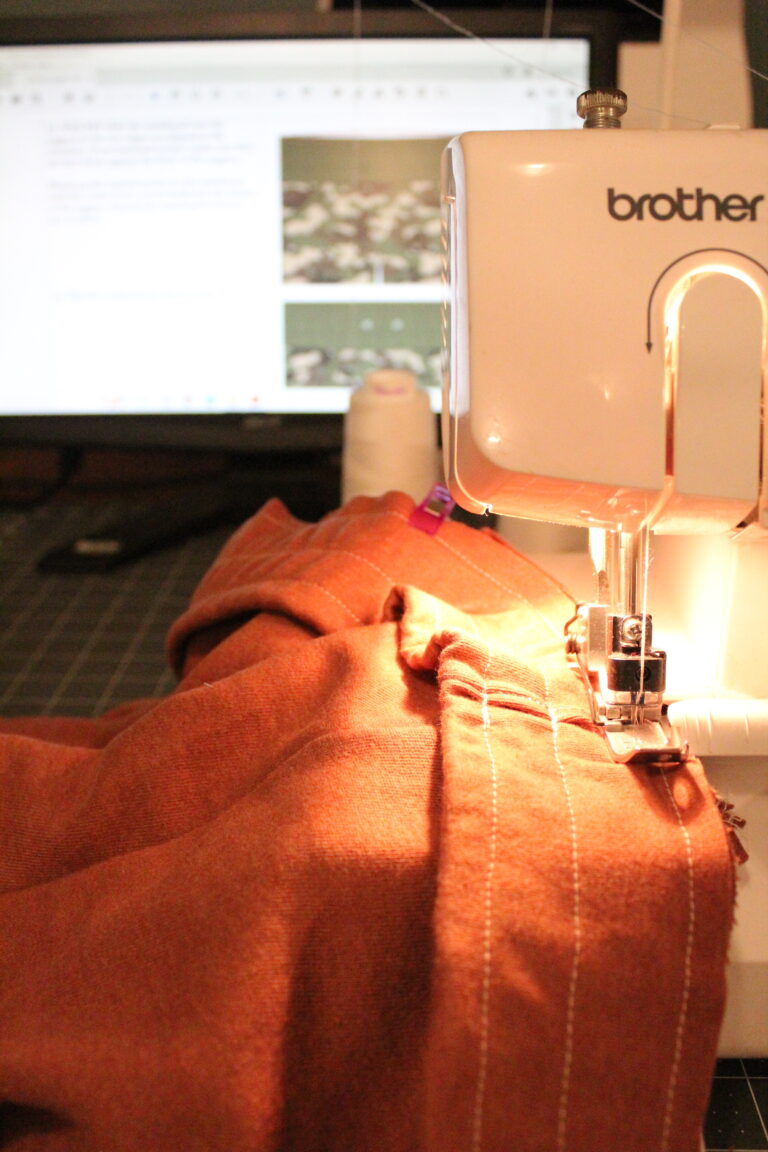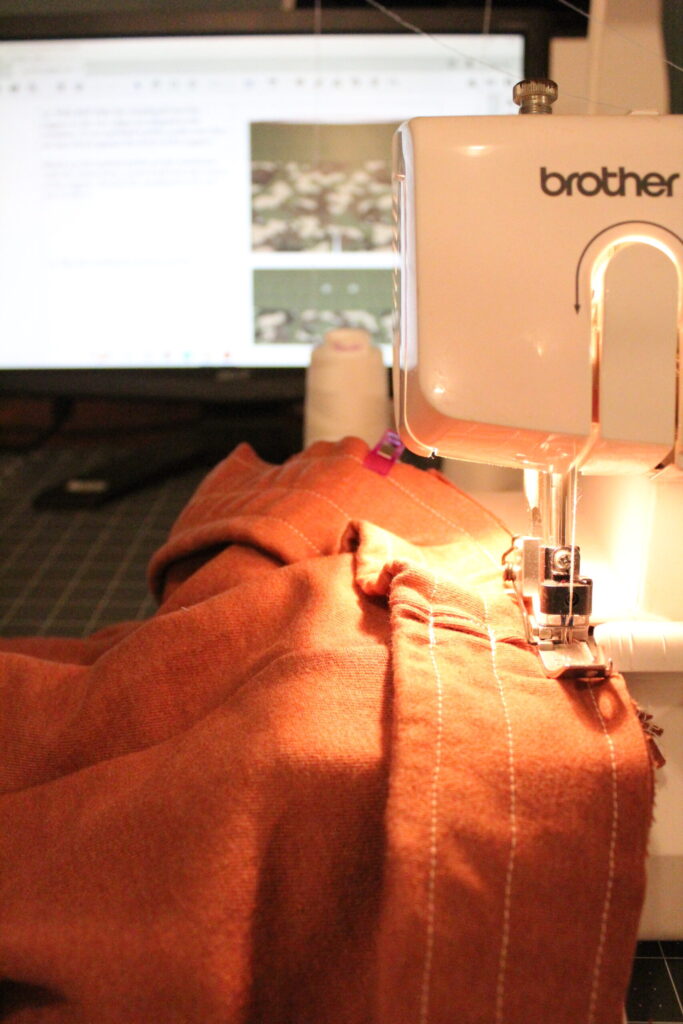 Press the waistband seam.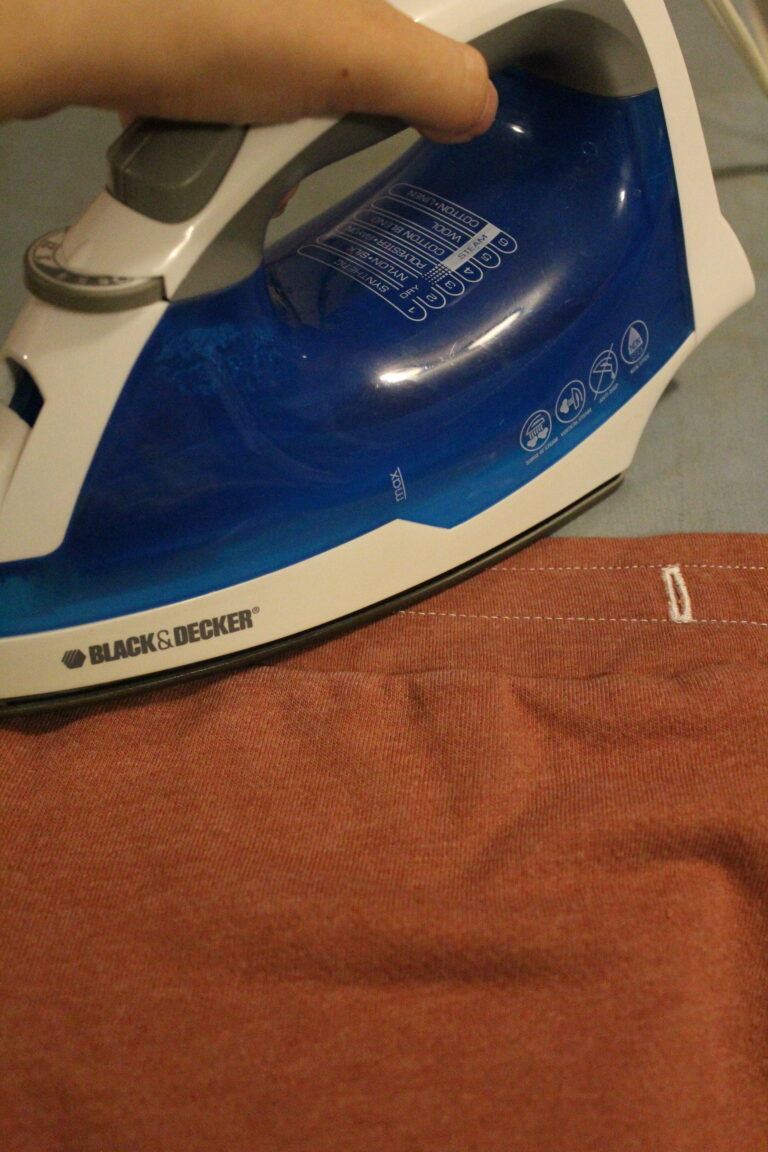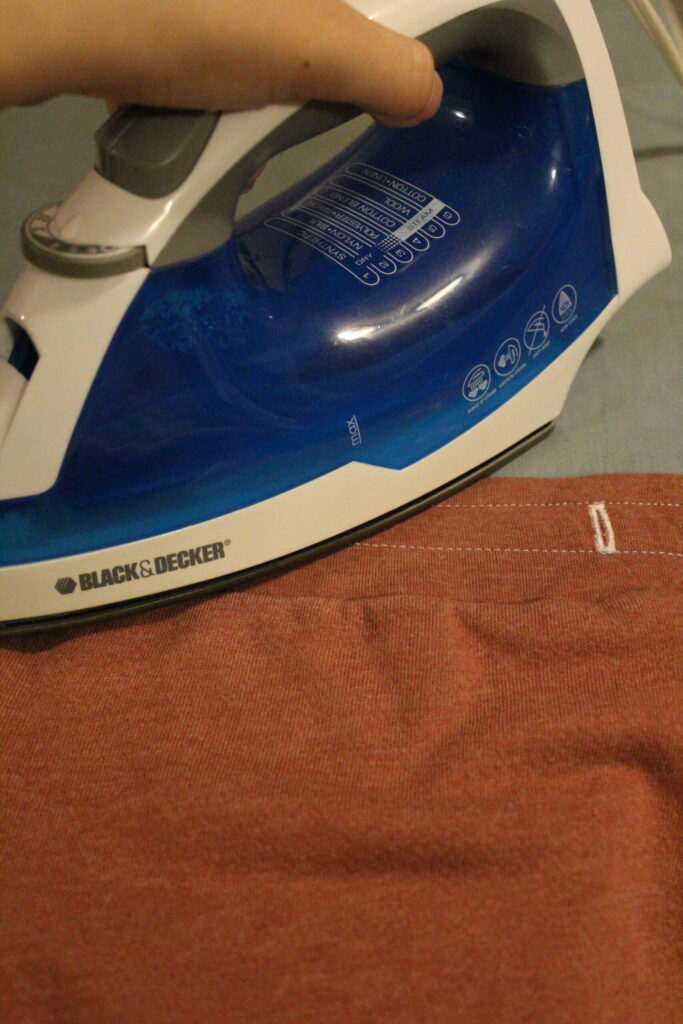 Jogger Shorts Step 12:
Grab your drawstring and a safety pin.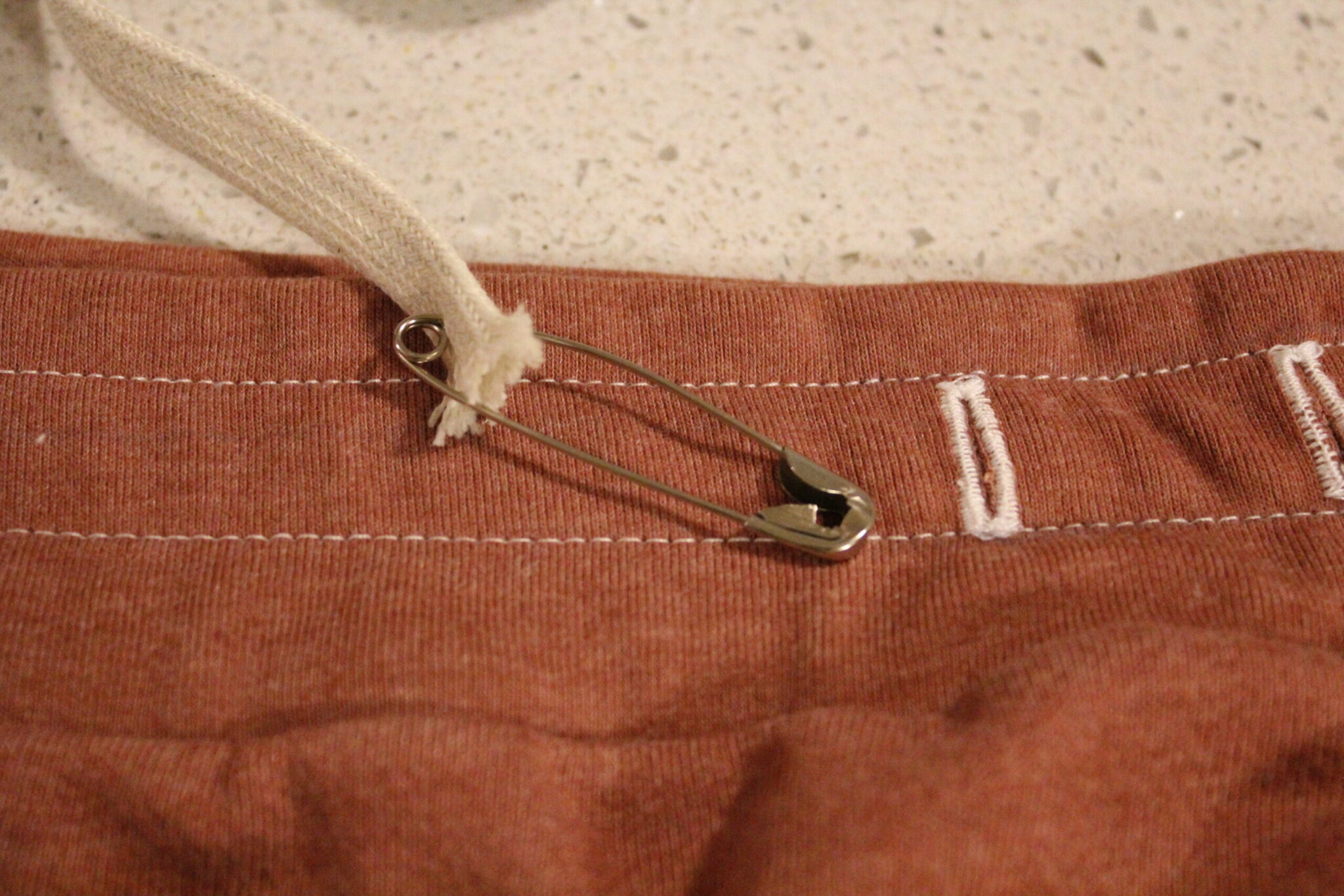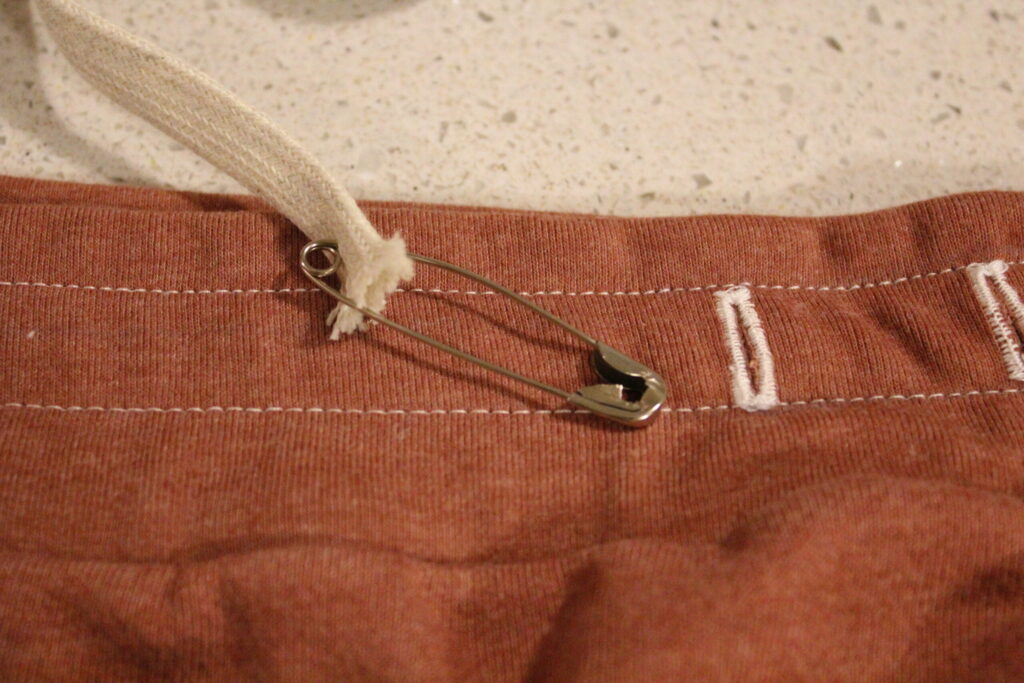 Insert your safety pin with the attached drawstring and pull all the way around and through to the 2nd hole.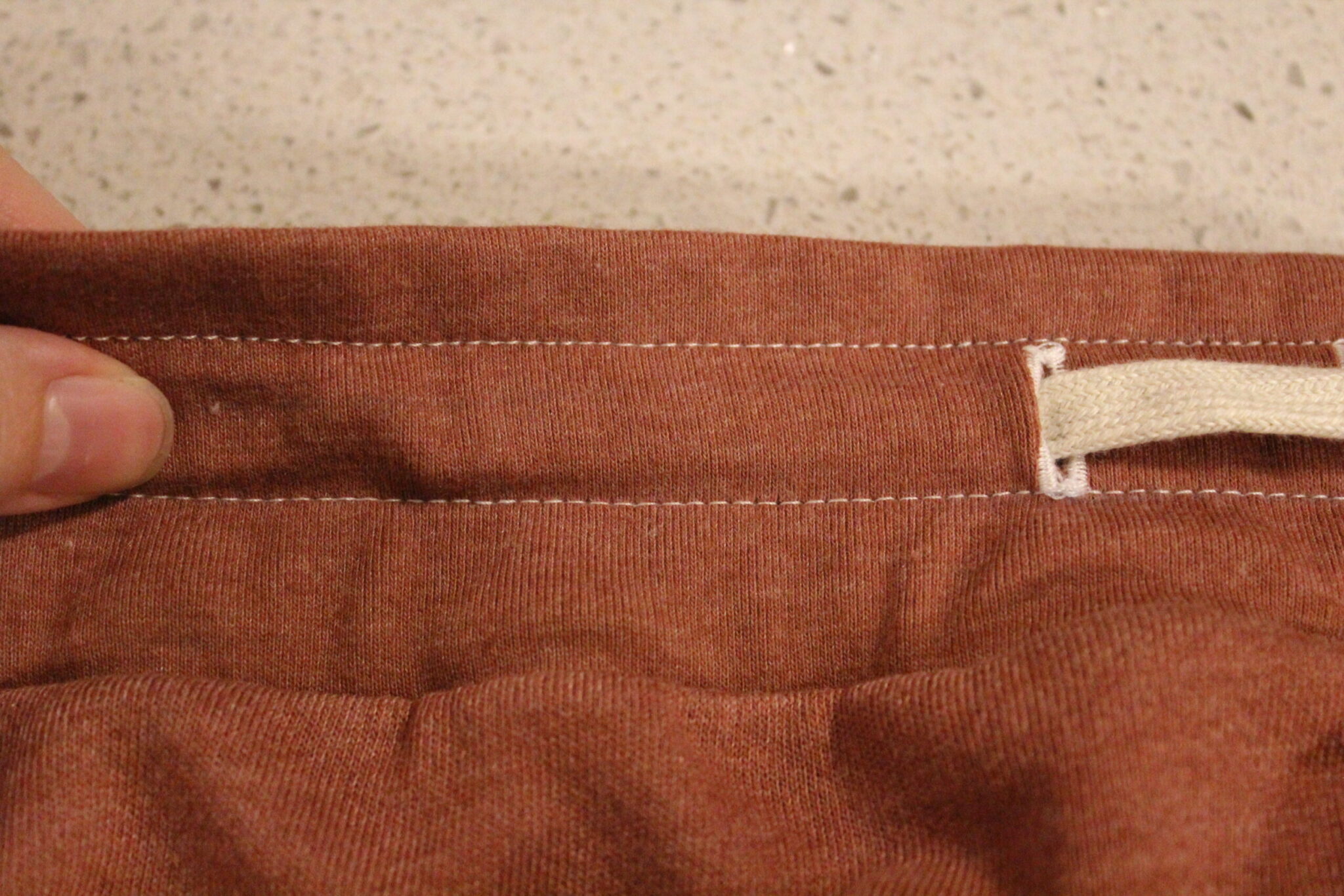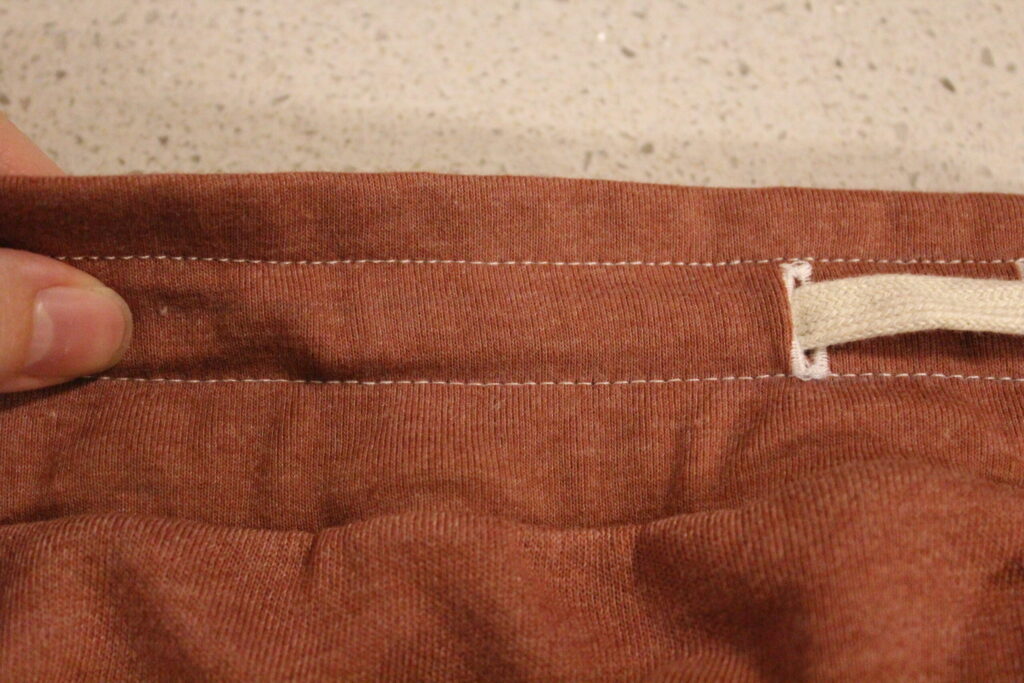 At this point, I will have my husband try the shorts on so he can decide how long he would prefer the string before cutting.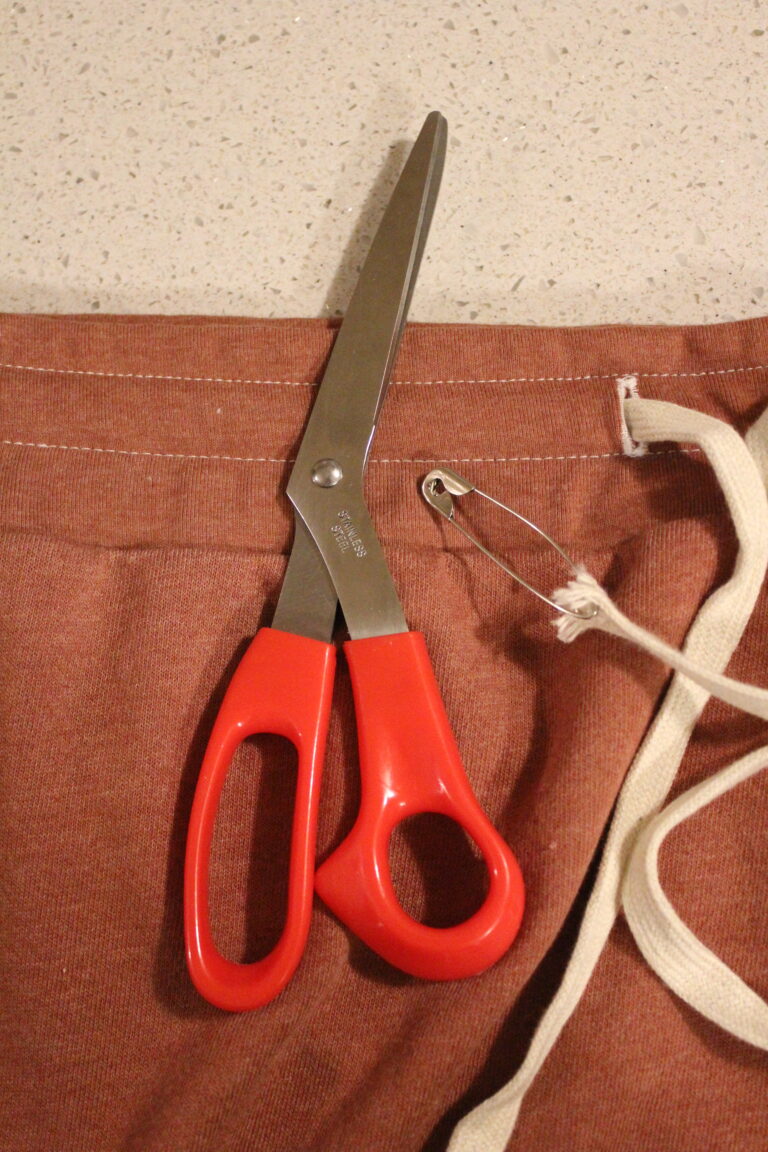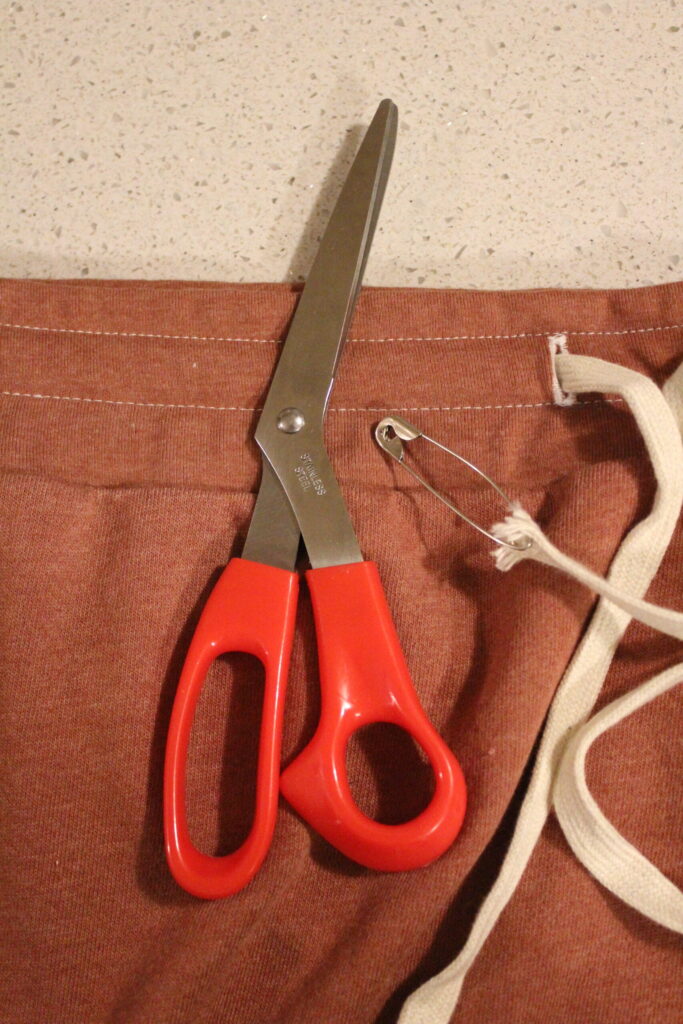 After determining the shorts length you'd like, go ahead and snip the end.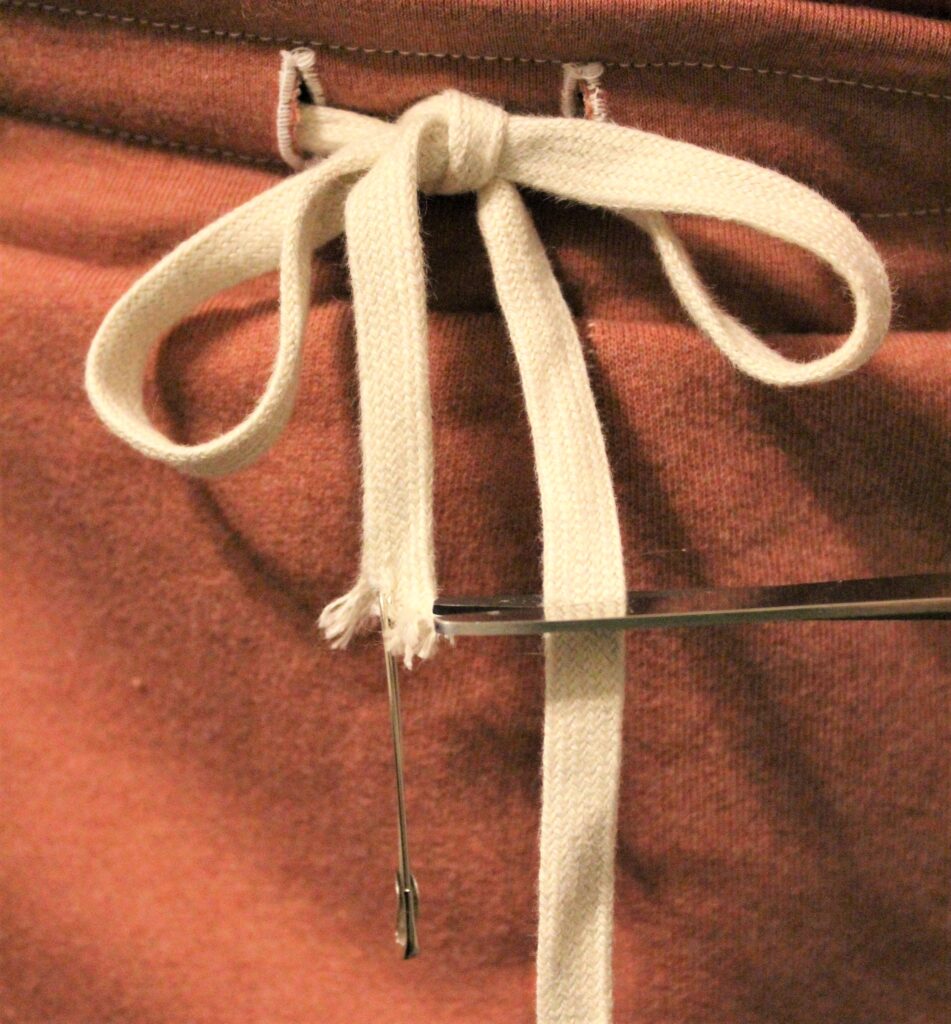 Tie off the ends to the drawstring. I like to do one more snip of the ends after tying them off just for a clean and neat look.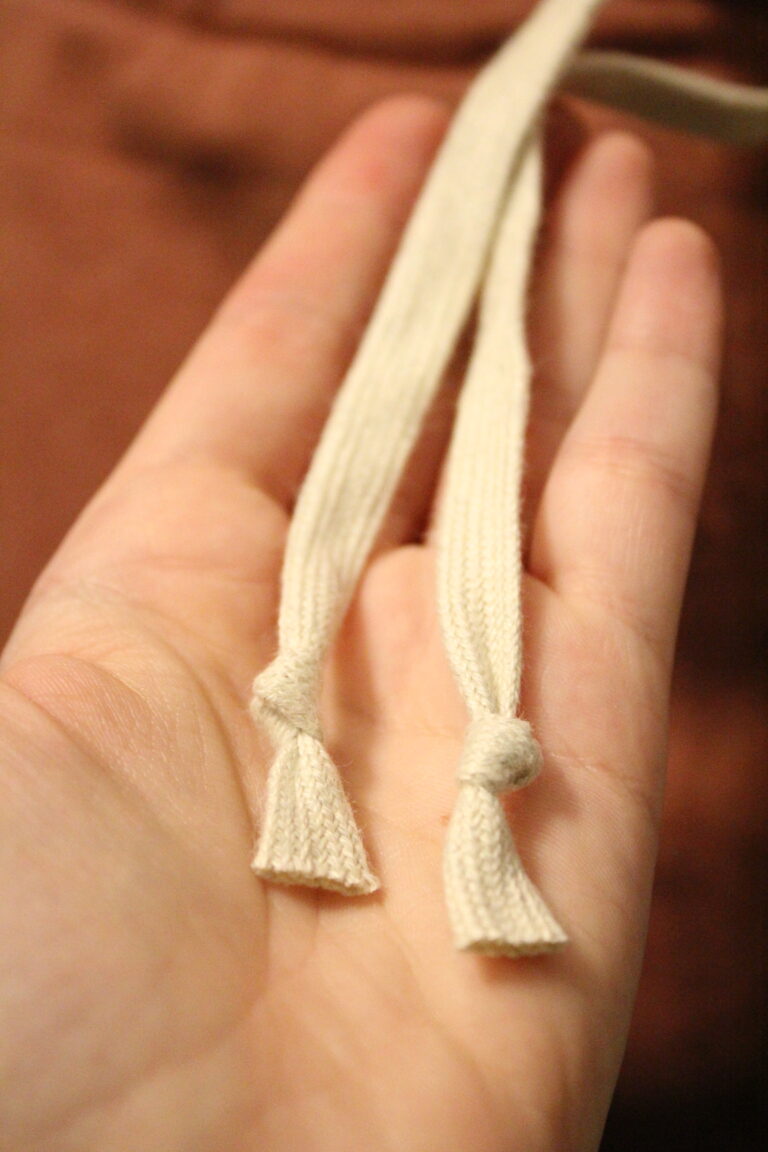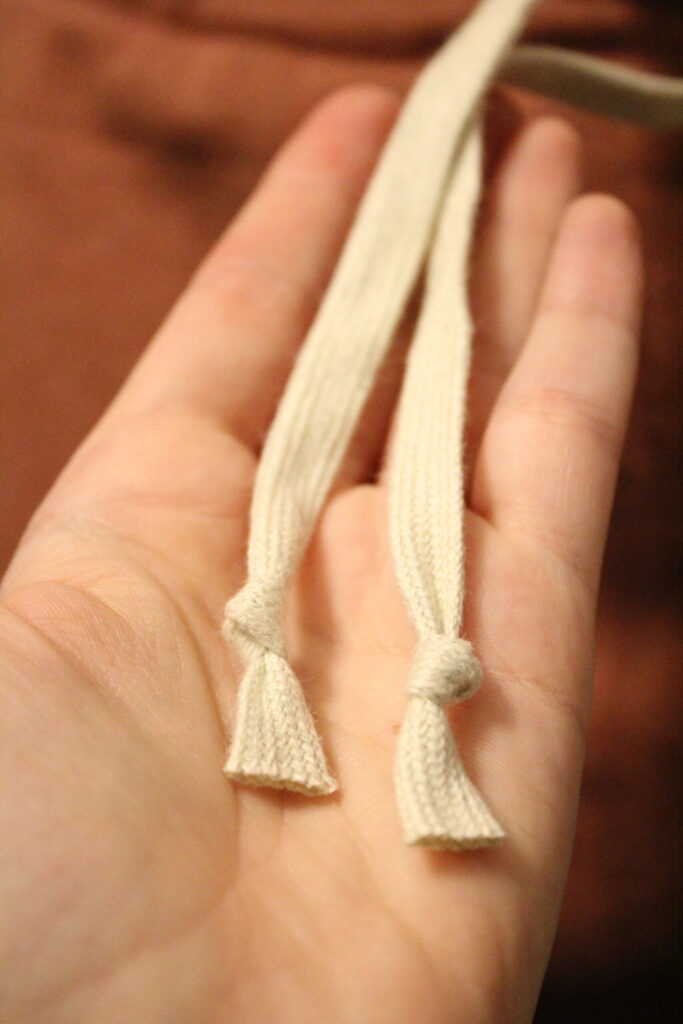 You're all done! The jogger shorts are now complete. Use this same technique when making drawstring pants with the jogger's pattern.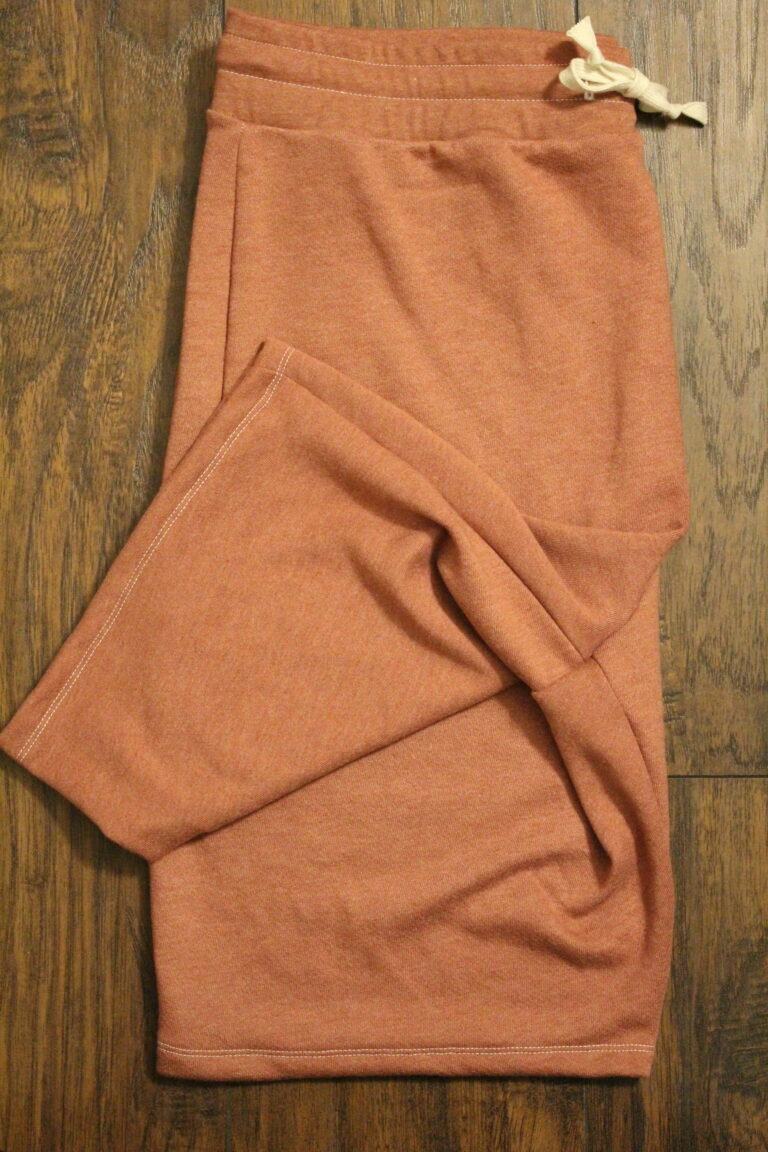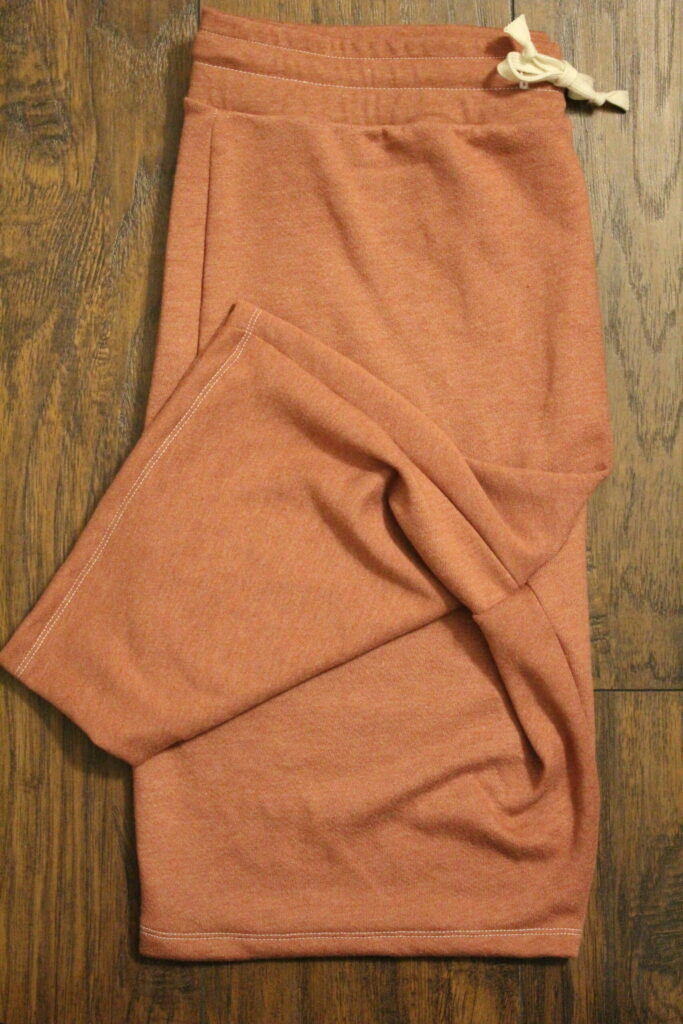 Congrats on your finished easy drawstring shorts! Now you know how to make drawstring shorts with the Jackson Joggers pattern. Of course, this same technique will work on the Java Joggers for Women and the Jordan Joggers for Kids. You can make drawstring shorts for the whole family!
If you enjoyed this tutorial, you might also enjoy How to Topstitch an Elastic Waistband or Tips for Sewing Knit Fabric.
As always, come visit us in our Peek-a-Boo Pattern Shop Facebook Group for help with your sewing projects or to share what you've made!