I have a DIY Toothless Costume for you today inspired by the movie How to Train Your Dragon! My 5-year-old is dragon (specifically Toothless the dragon) obsessed. As we started discussing potential Halloween costumes for this year, she immediately decided on Toothless and could not be budged. However, as I browsed dragon costumes, I wasn't loving what I found. My daughter loves dragons and she also loves to twirl, and we wanted to bring both of those together in her costume. So homemade costume it would be!
DIY Toothless Costume | Make a Dragon Costume & Dress
As I planned her costume, I decided there were three essential elements: the wings, the dress, and the mask. I wanted it to be fun and pretty obvious who she was, but I also wanted it to be comfortable because preschoolers can be incredibly opinionated about that. We ended up with a not-so-traditional look, more like a Toothless-inspired look, that will be so much fun for her to wear for all of October's Halloween events and for dress-up time whenever she wants!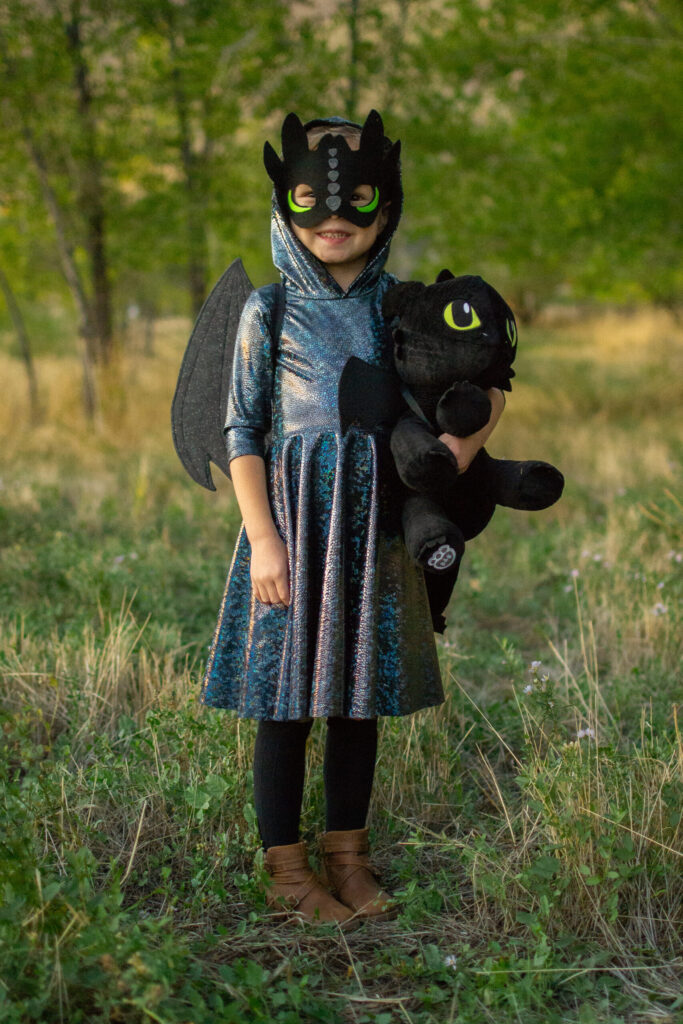 Toothless Dragon Wings
Wings were perhaps the most important part of the whole costume. Luckily Peek-a-Boo Pattern Shop had the perfect pattern (the Wonderland Wings) to create just what I needed.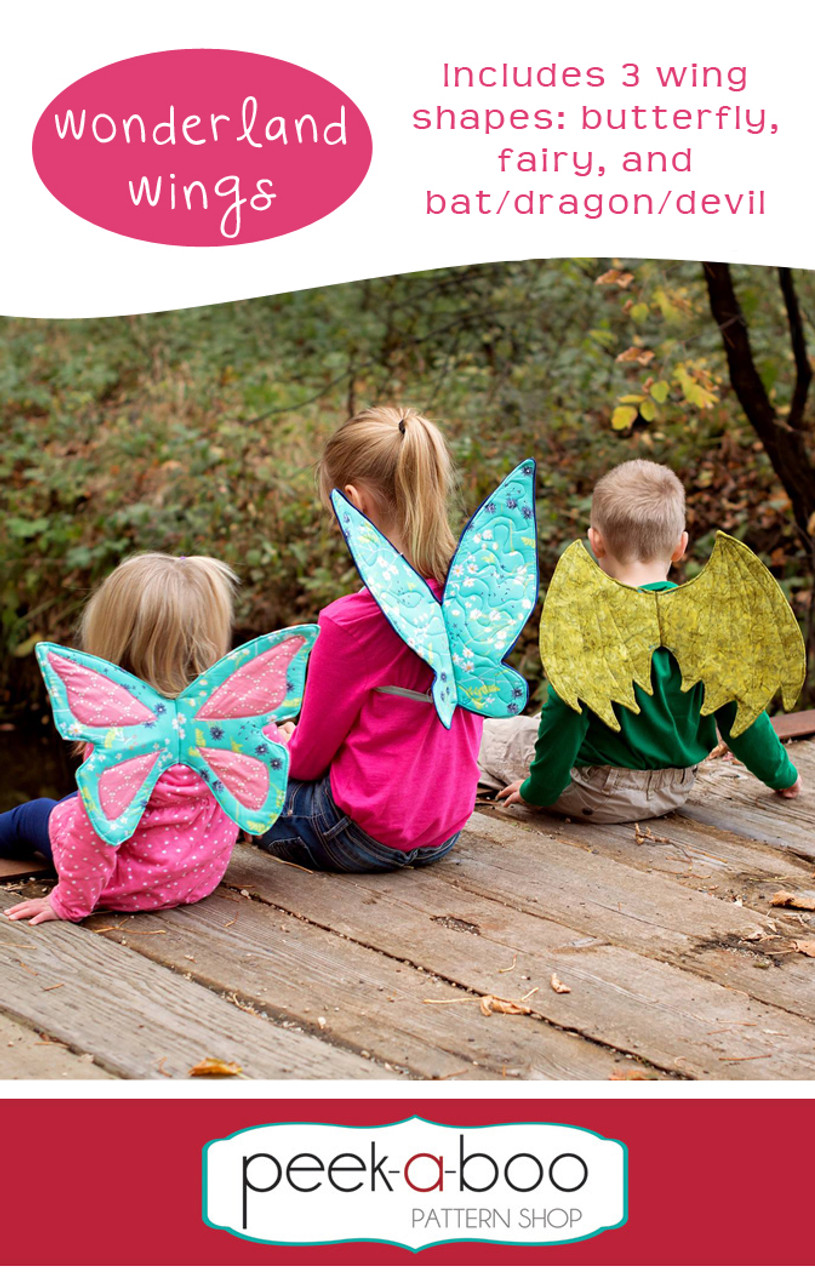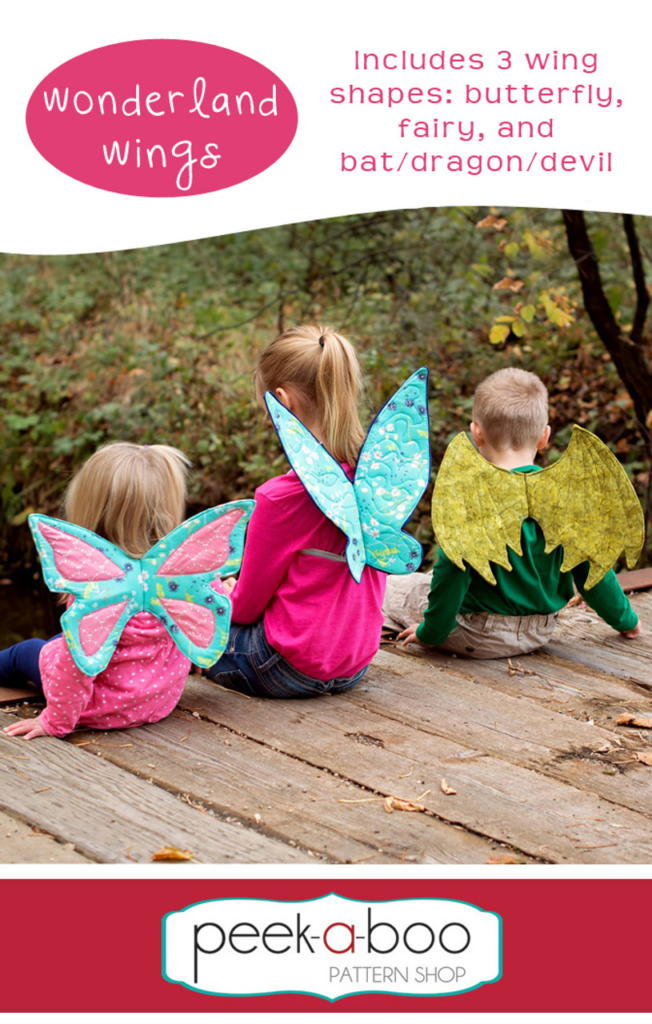 Dragon Wings Supplies
Wonderland Wings pattern
Non-stretch fabric – I used a sparkly black quilting cotton
Heavyweight fusible interfacing
Fusible fleece
Black foldover elastic (or the pattern also has the option to do fabric-covered elastic straps)
How to Make the Dragon Wings
I followed the pattern as written to construct the wings. I had my moments of doubt when it came to turning those wings right-side out with the extra thick interfacing, but just trust the process – it works.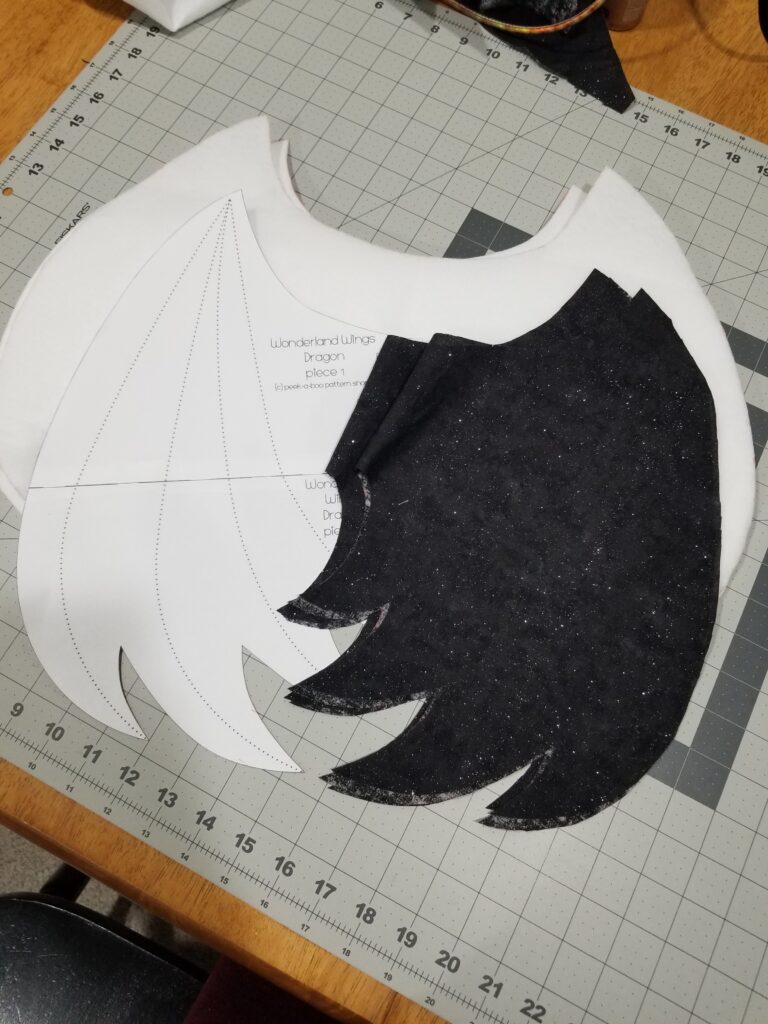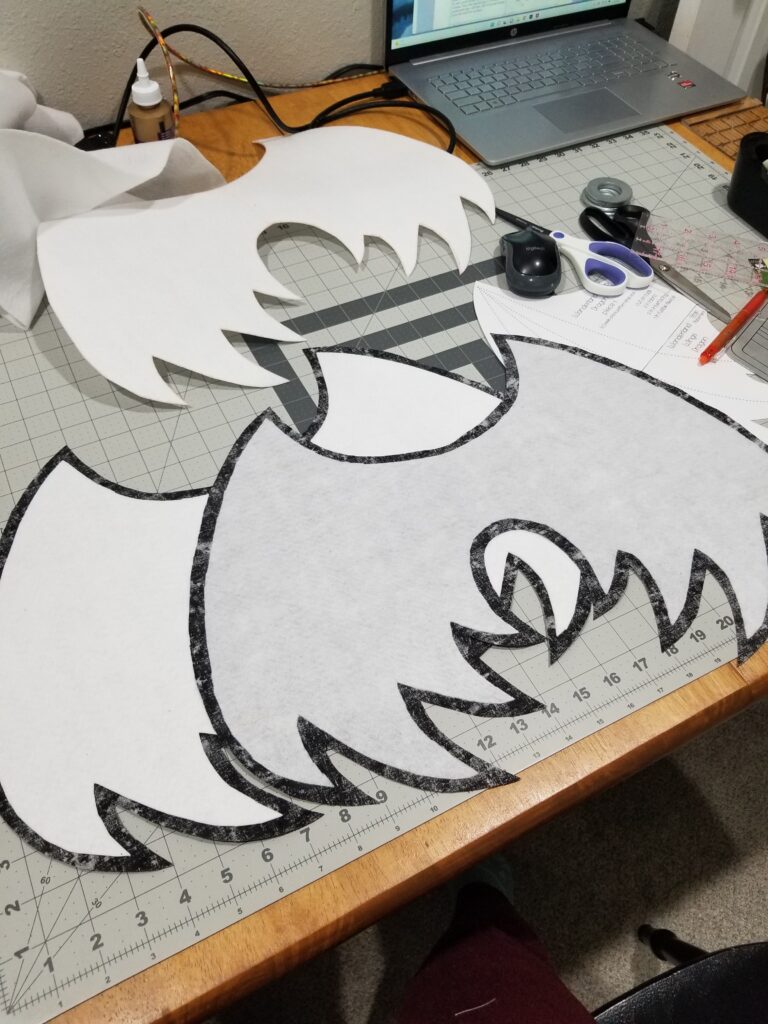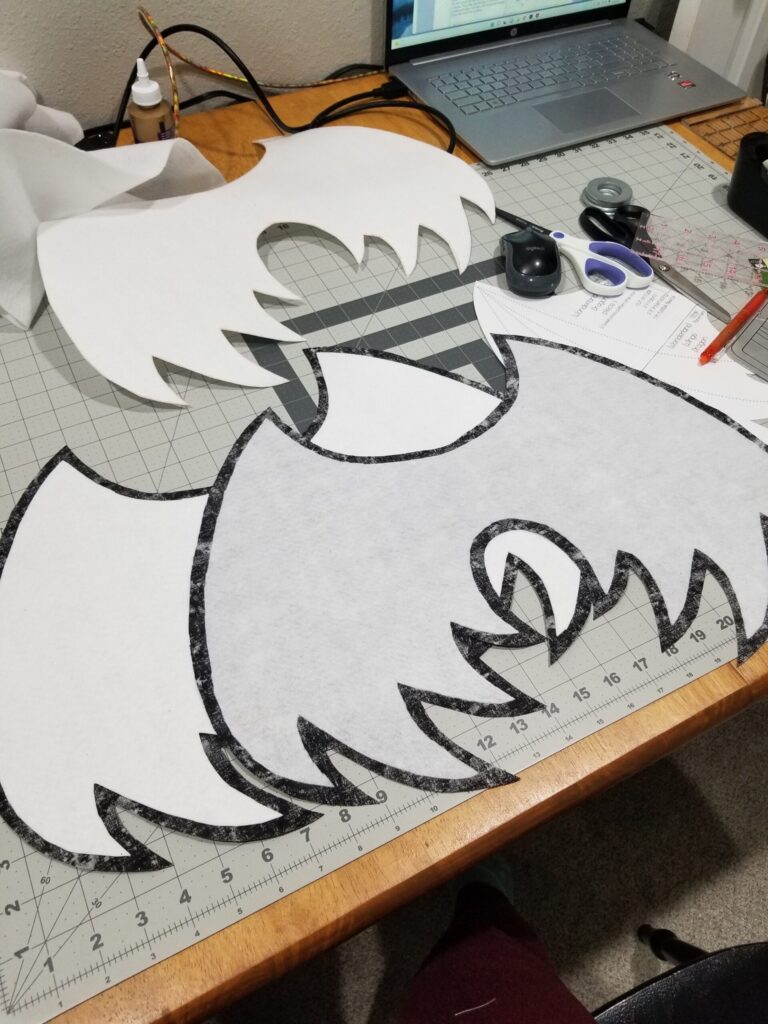 The final step of the pattern is optional and has you fold the almost finished wings in half and sew a seam 3/8″ from the fold. I almost skipped this step because I wasn't sure my machine could handle going through all those layers, but I made it work and I love the result. It helps give the wings a little more flap, and they look so fun as my daughter runs around.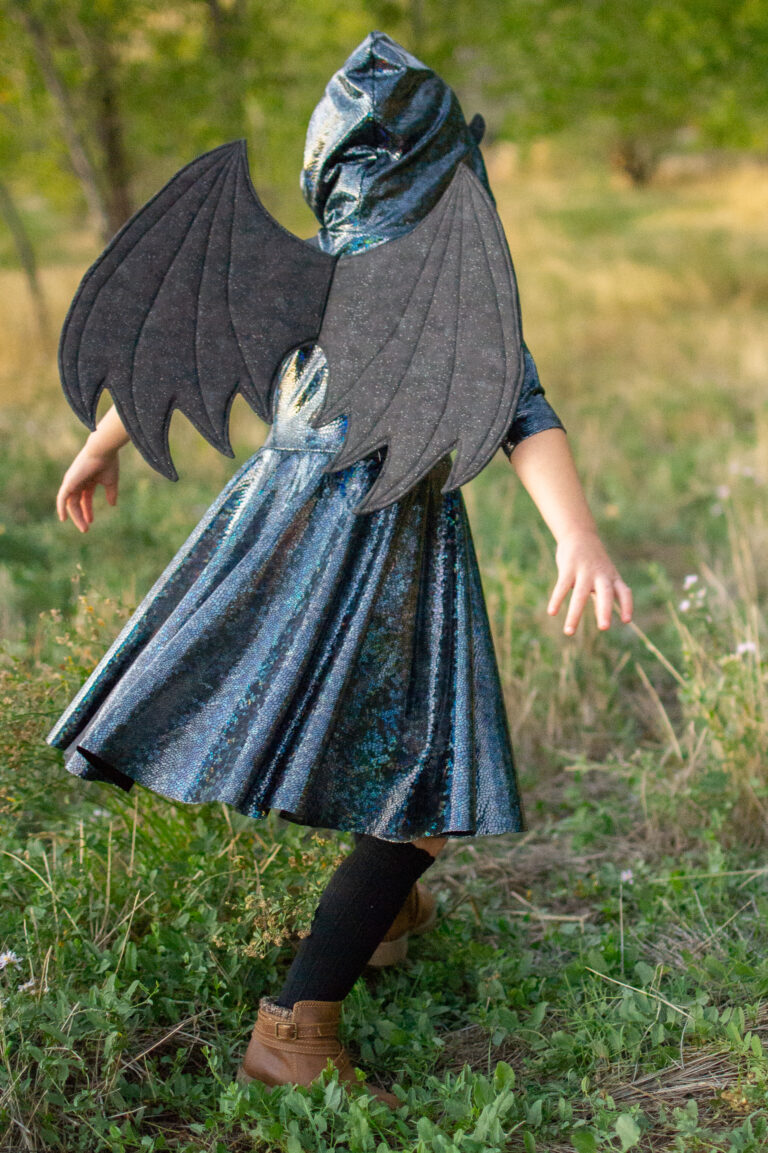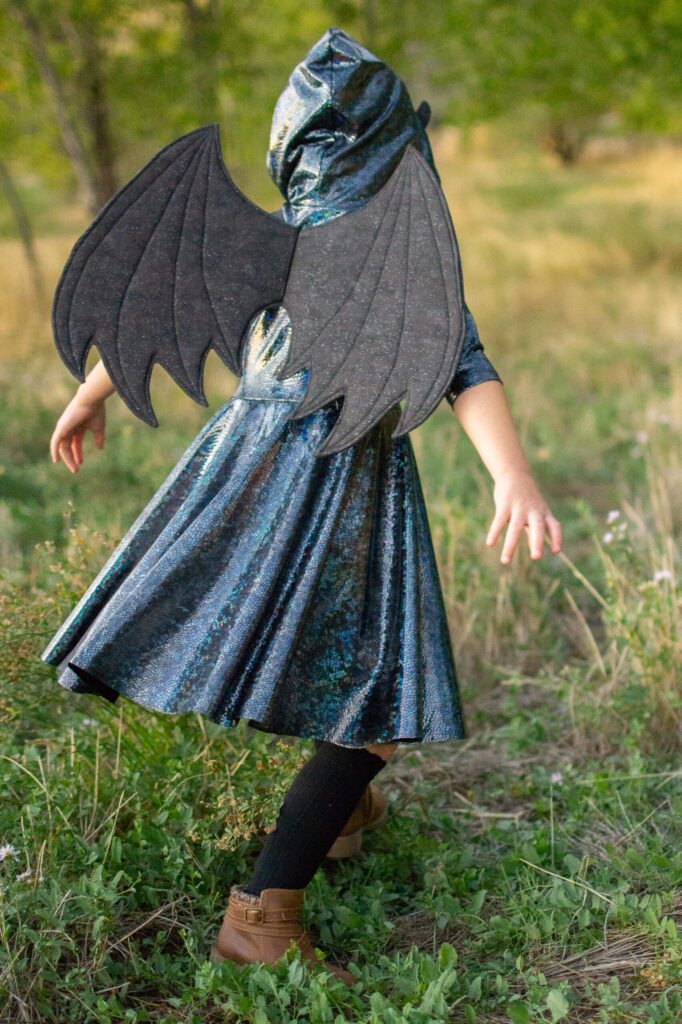 Sewing the Dragon Dress
Dresses are my favorite thing to sew, and twirly dresses are my daughter's favorite thing to wear. I could just picture how much fun she'd have twirling around, with her dragon wings flapping behind her. I decided a circle skirt was what we needed to give a great twirl, and a hood was also essential to give her head even more of a dragon look.
Dragon Dress Supplies
Dress pattern with a hood and circle skirt (I used the Everyday Dress for the bodice and hood and Avonlea for the skirt)
Dragon-looing knit fabric – cosplay fabric is a great choice for this
Stretch hem tape
The fabric I chose for the dress had limited stretch due to its metallic foil print, so I went up one size for the width to account for that. Other than, that I pretty much followed the Everyday Dress pattern instructions but swapped out the half-circle skirt for the Avonlea circle skirt.
I used my projector to speed up the cutting process, and I definitely recommend projecting onto the non-shiny (if you choose shiny fabric) – it was almost impossible to find the lines to cut with the projector light reflecting off the dragon-scale print. However, this means it will be a great reflective costume for nighttime trick-or-treating!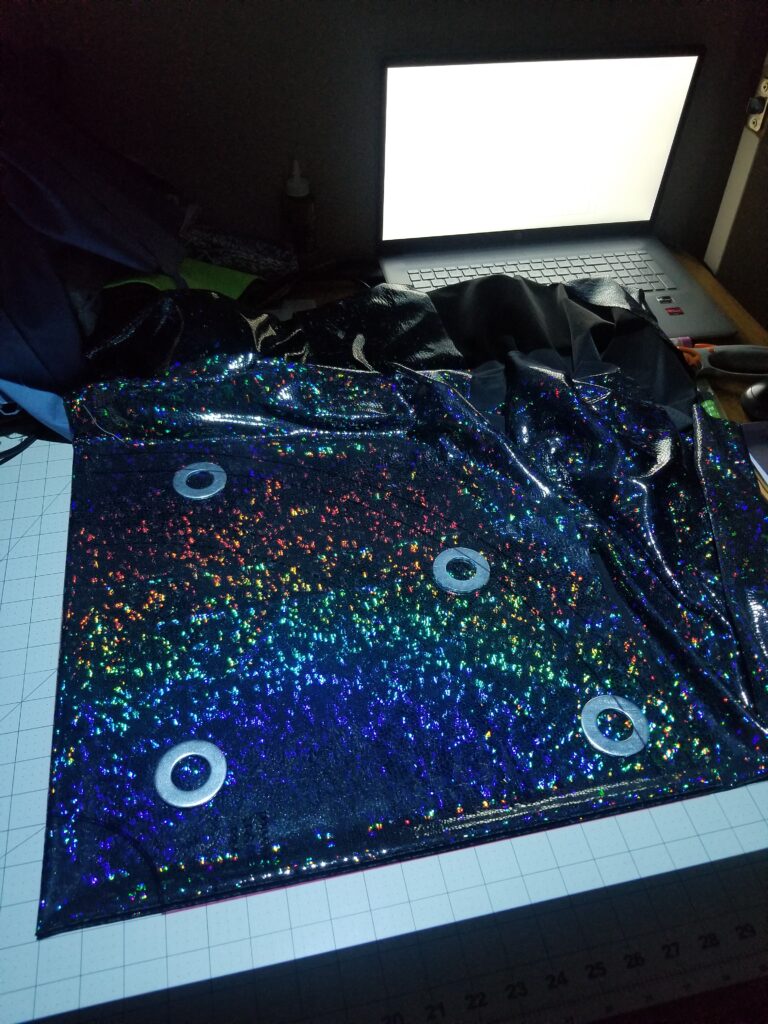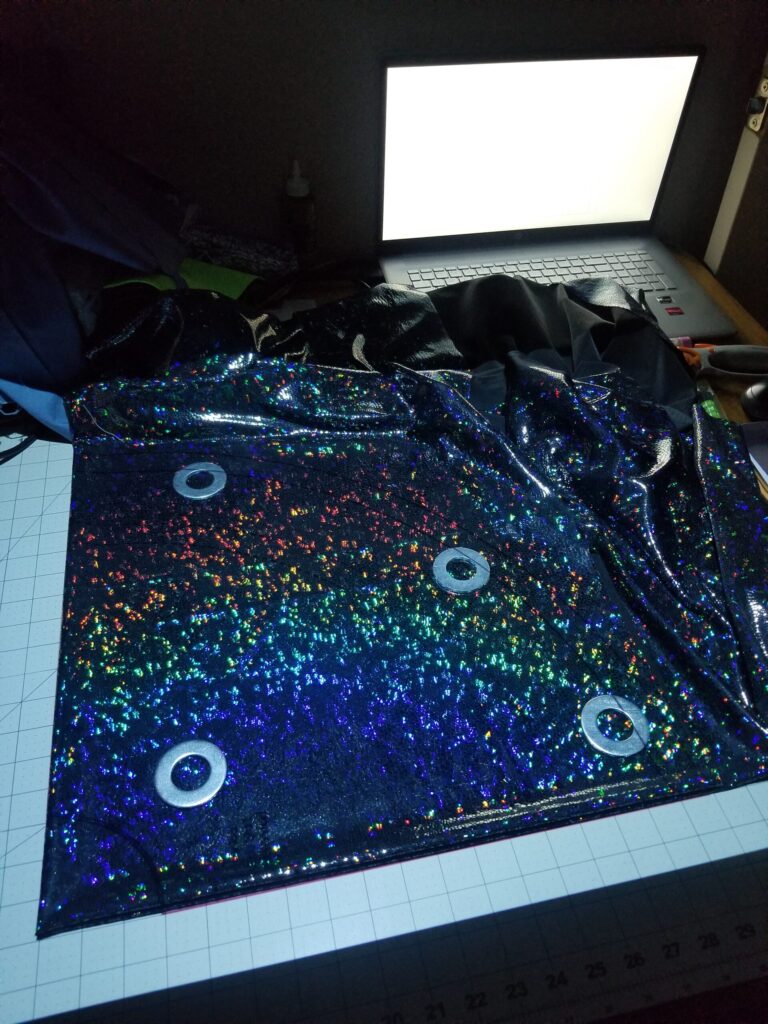 I also recommend using a stretchable hem tape like this for hemming the sleeves, though be sure to use a press cloth if your fabric melts! I chose to hem the sleeve before sewing up the seams since this fabric was a little difficult to work with and I didn't want to deal with hemming it in the round.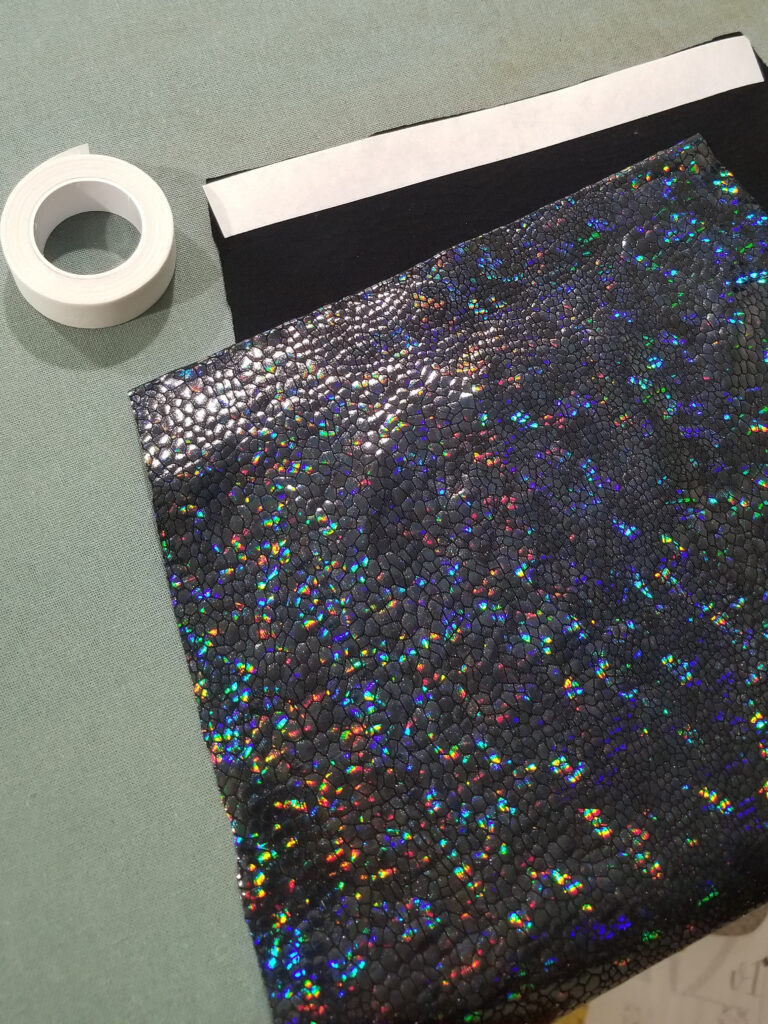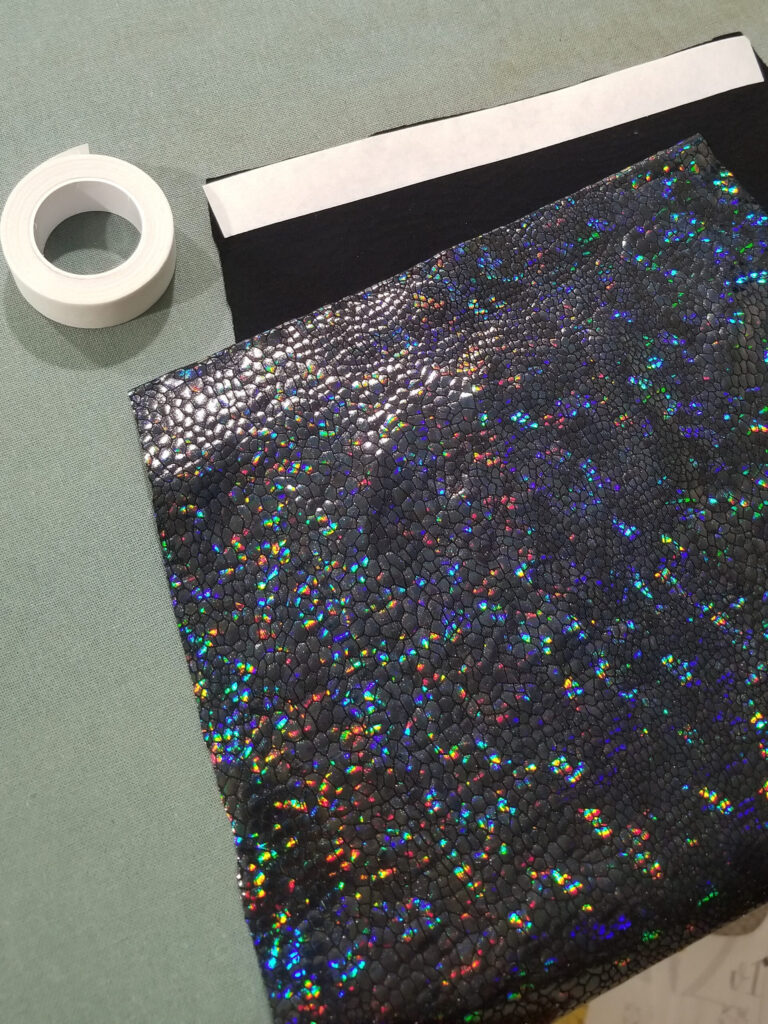 Finally, I opted not to hem my circle skirt because my fabric edges didn't curl or fray and the thought of hemming a full circle skirt of this fabric was positively terrifying – rather fitting for a dragon, I guess. If you need tips for hemming a circle skirt take a look at this article HERE.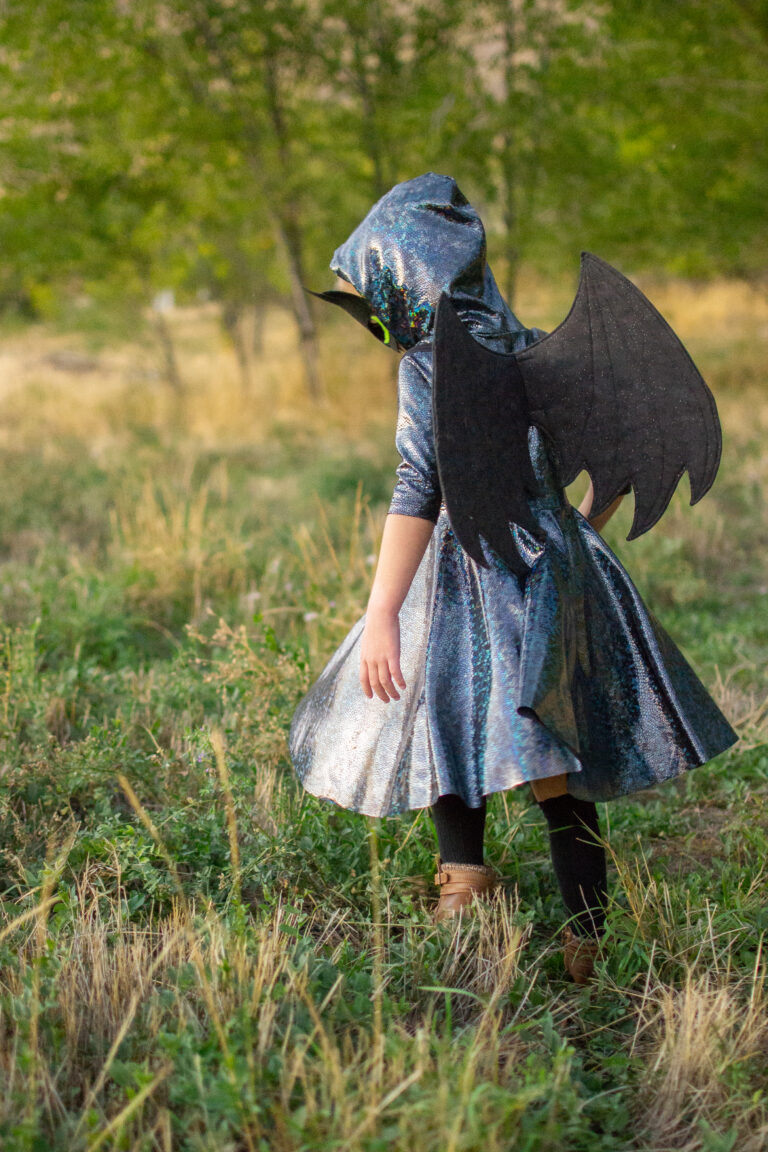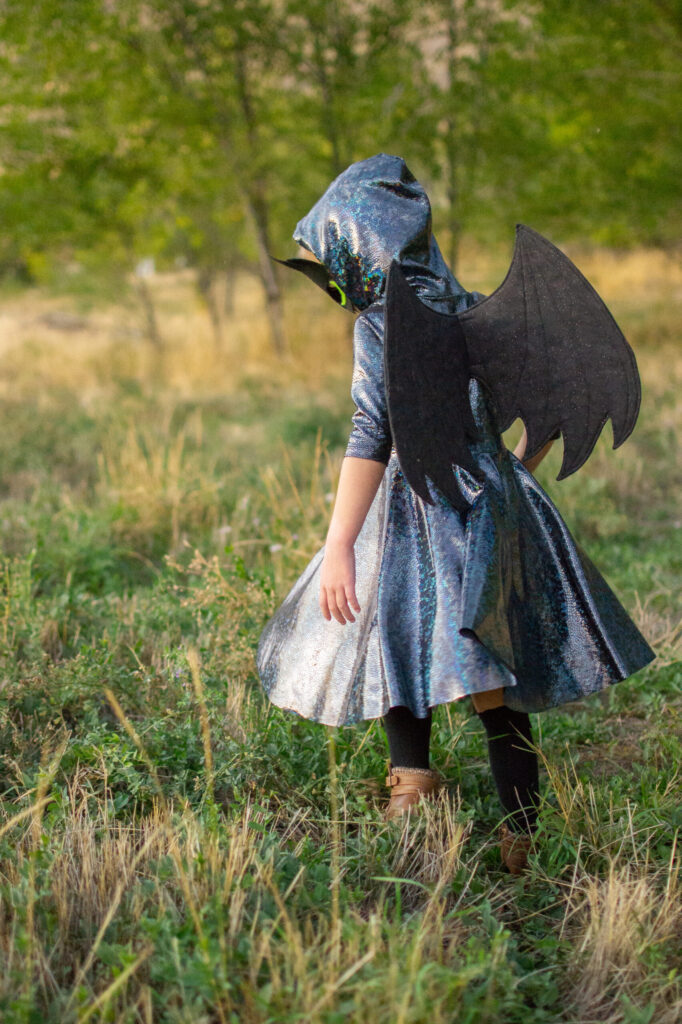 Make the Dragon Mask
The mask was probably the most challenging part of the DIY toothless costume because I didn't have a pattern to turn to. I didn't trust my own drawing abilities to sketch out a proper Toothless face, so a little Google searching led me to this printable mask. I made a couple of adjustments to it to fit my daughter's face a little better, but it was a great place to start.
Dragon Mask Supplies
Dragon mask template, like the one above or create your own
Black, gray, and green felt
Craft glue, I used this kind and it worked like a charm
1/4″ black elastic
The first step for the mask was to cut out the dragon's face in black. I originally planned on tracing the mask outline onto my black felt, but I could not find a writing utensil anywhere in my sewing room that showed up on it, so I improvised and glued the mask template to the felt with a regular washable glue stick, cut around it, and then removed the template. Luckily, it didn't leave any sticky residue behind.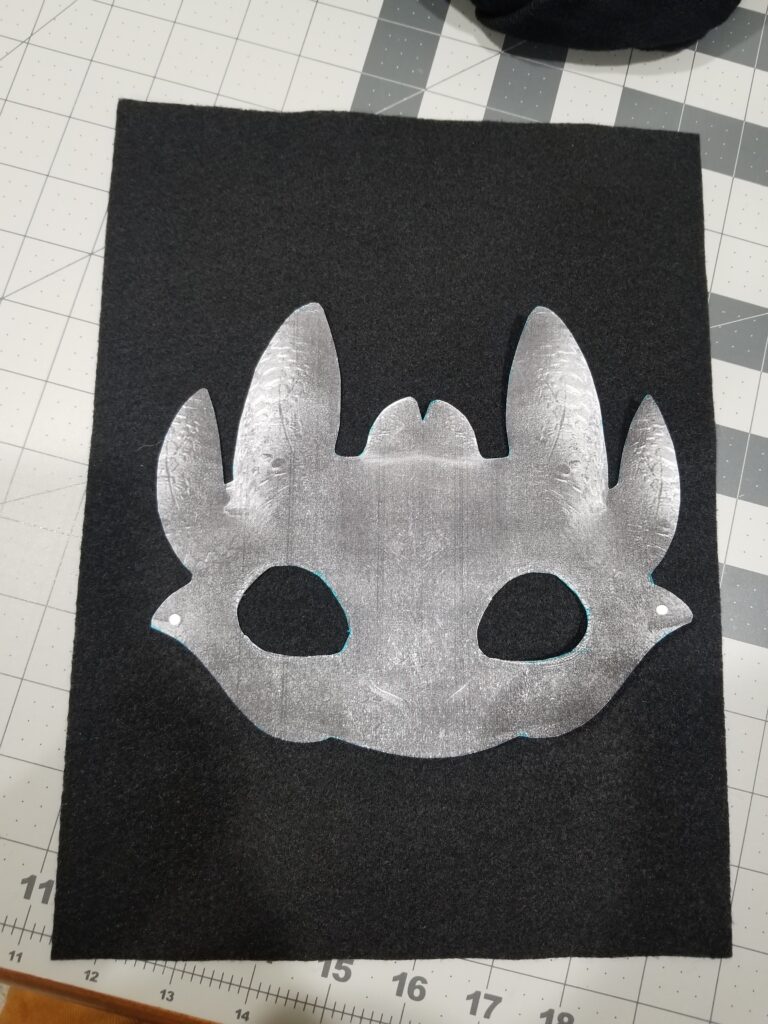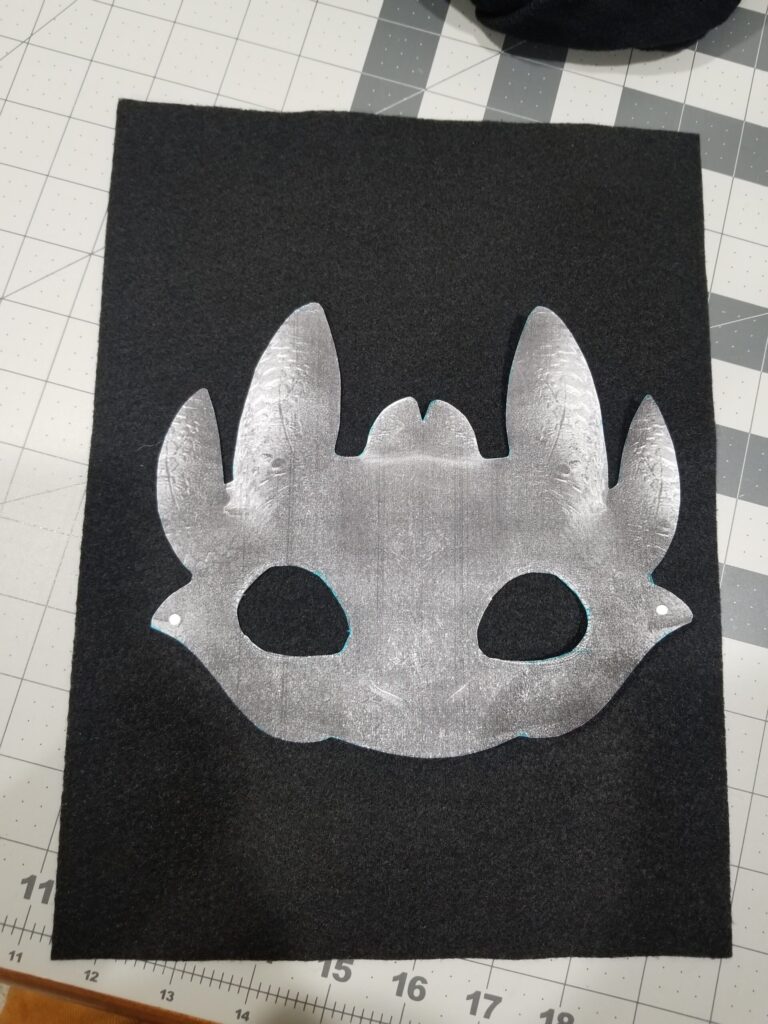 Next, I cut pieces of gray felt in the shape of dragon scales to add a little more detail to the face and some green felt pieces to go around the eyes, since Toothless has those trademark green eyes. It was not an exact science, and I ended up trimming my pieces until I liked how they looked.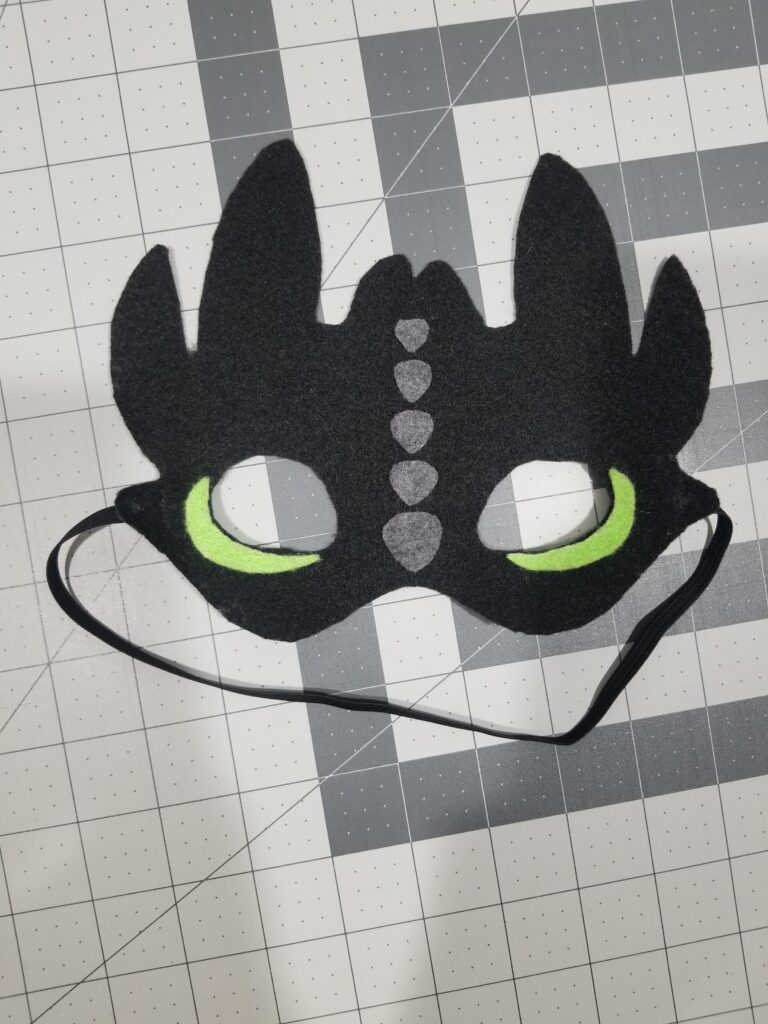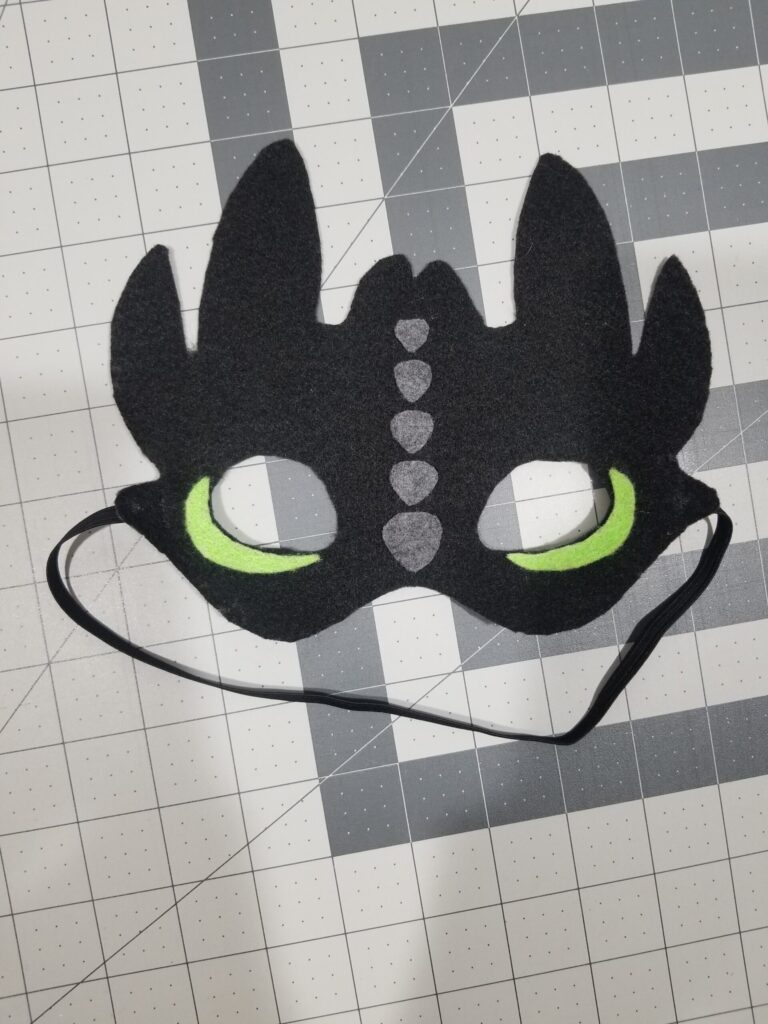 The final step was to measure elastic to fit my daughter's head and sew it to the mask. I reinforced the edges of the mask by gluing a little scrap of felt to the back of the sides where the elastic would be attached, and I stitched over the elastic a couple of times to make sure the stitches held firm.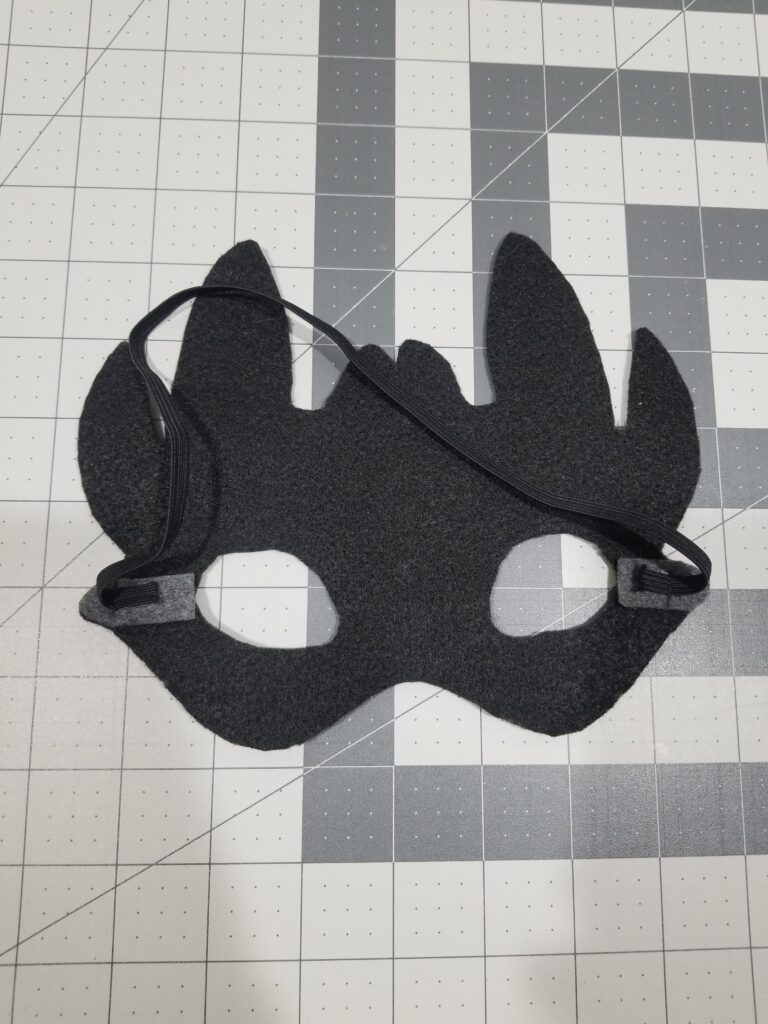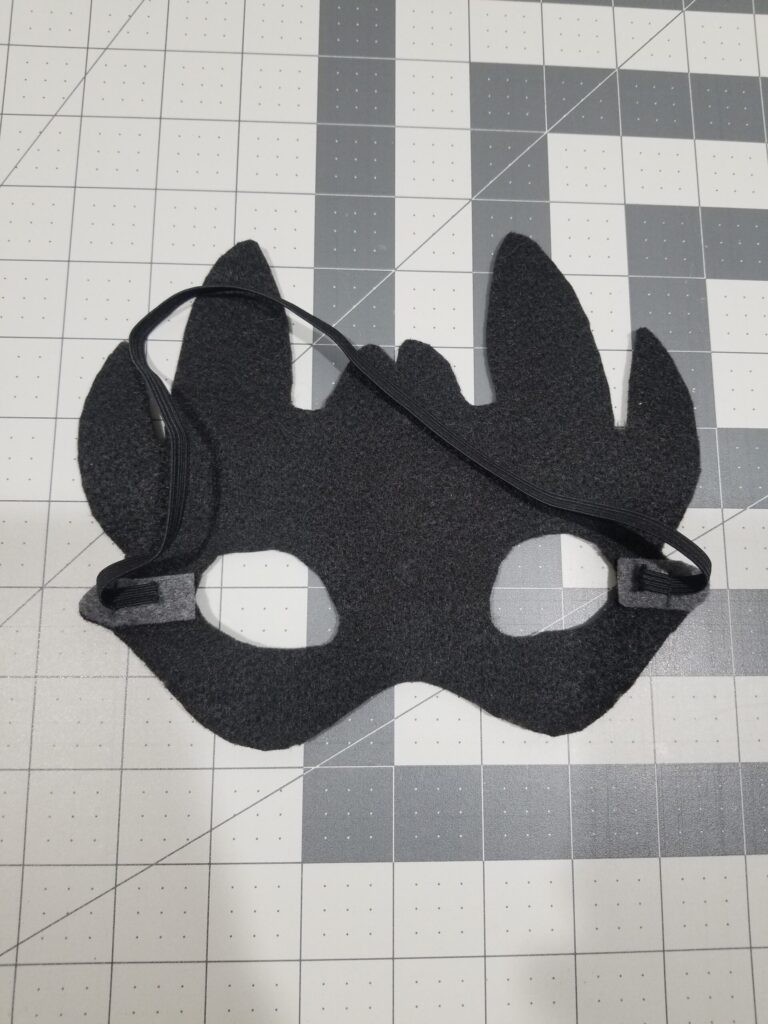 And with that, our Toothless mask and costume were done!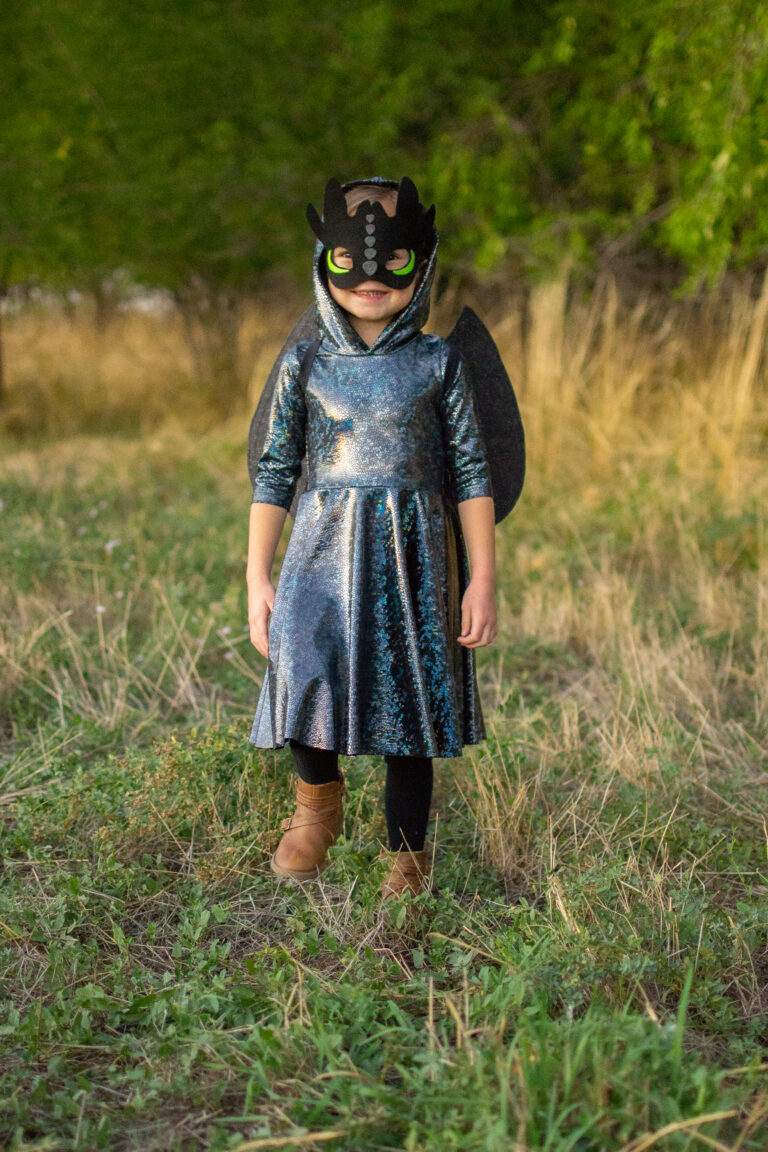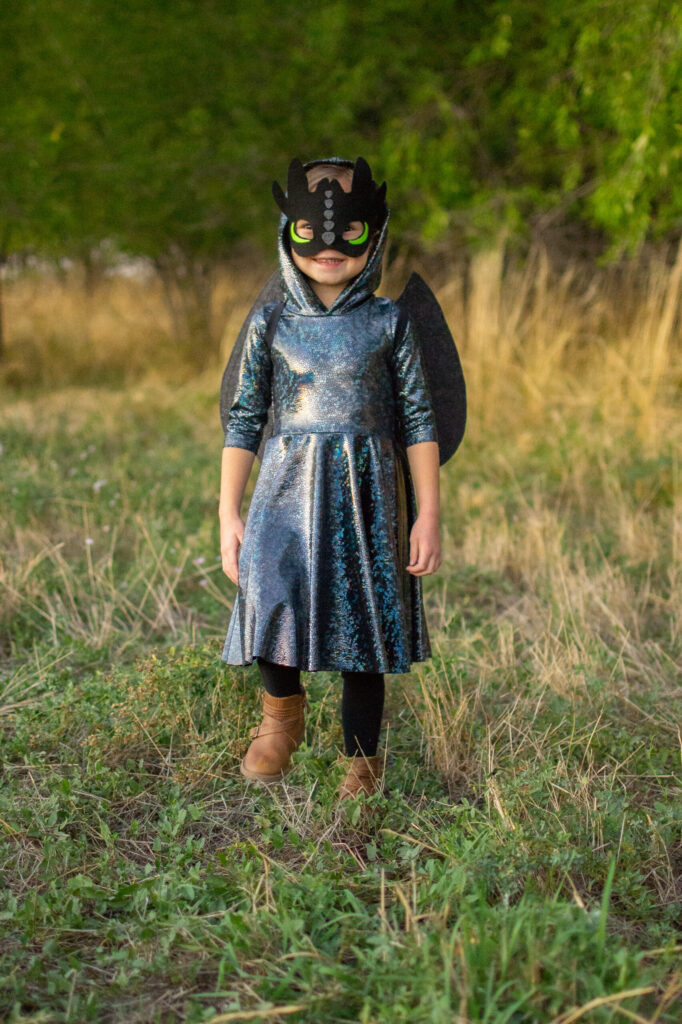 Other Dragon Costumes
We'd sure like to thank Shara for this fun DIY Toothless Costume. It really came together to make a fun dragon costume. While you're here, we'd also point out that we have a few more options you can use to make a DIY Dragon Costume. Take a look at the tutorial below if you're interested: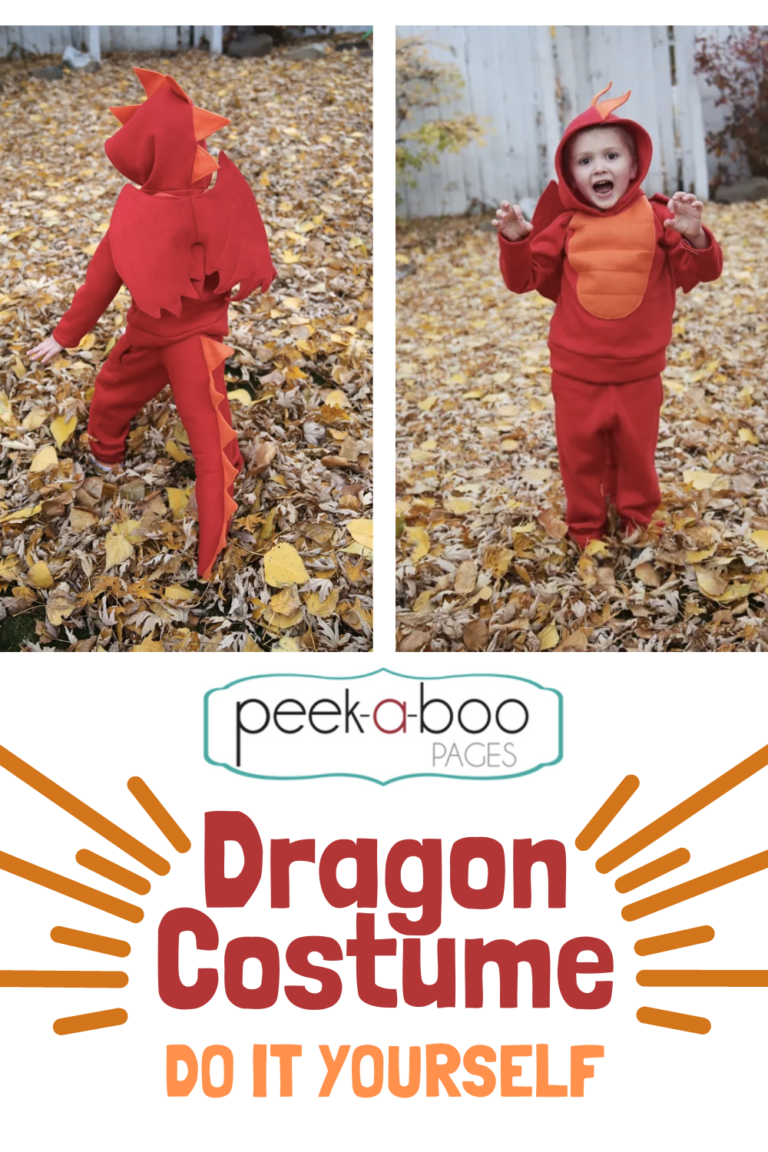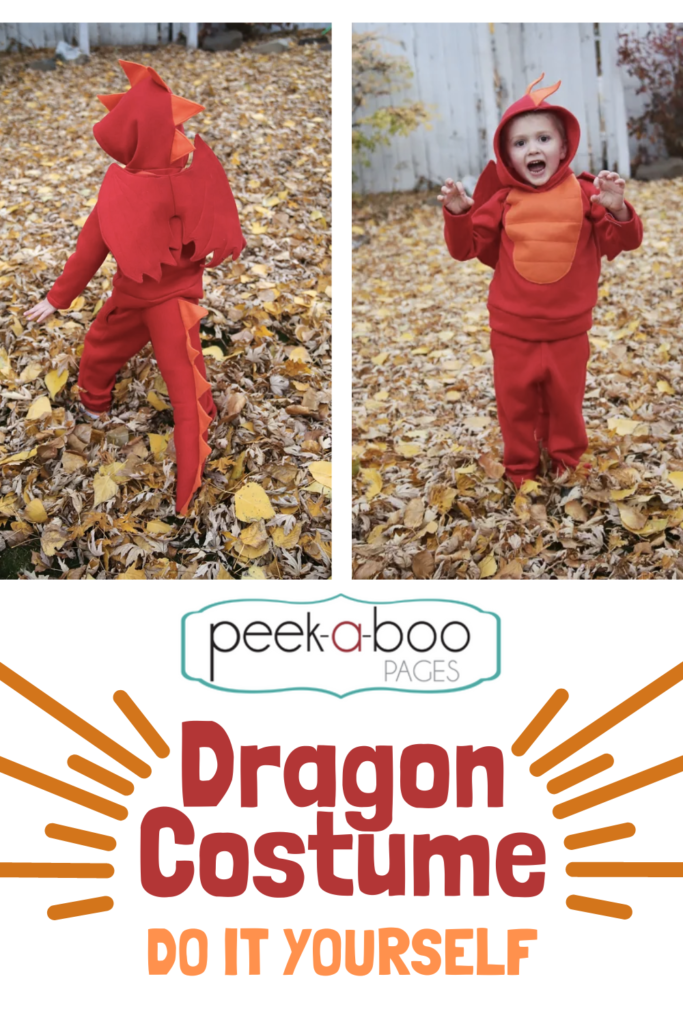 As always, be sure to come to share everything you make with us over at our Peek-a-Boo Pattern Shop Facebook Group!