This time of year, we all want to make things a little extra special. It is time to ditch the paper napkins and make some reversible cloth napkins with this easy cloth napkins tutorial. I like doing them double sided so that they have some thickness and durability to them.
Materials:
You will need:
Fabric(s)- a cotton woven was my pick this time. Peekaboo Fabric Shop
Thread
Scissors or rotary blade
Ruler
Getting Started
First of all, it is best to pre-wash your fabrics for this project. I suggest after washing and drying it, giving it a really good press as well.
You will want cut your pieces. I decided on 4 napkins, all the same fabric front and back. You could do a coordinating fabric if you like. I cut 14×14 inch sqaures but you could do another demension if you would like. Cut 2 per napkin you would like to make.
Once you get your pieces cut, pin them right sides together and sew 1/4 inch leaving a 2-3 inch gap to turn right side out.
Turn your napkin right side out and clip the corners being careful not to clip into the sewn edge.
Pressing
Straighten out the points and make them nice and sharp. Press you napkin to make it look nice and clean.
** Pressing hack: I used my t shirt press to press the napkins, it takes less time and it looks really nice. If you have a press and want to save time, try it!
Once you are done pressing, topstitch your napkin a quarter of an inch all the way around.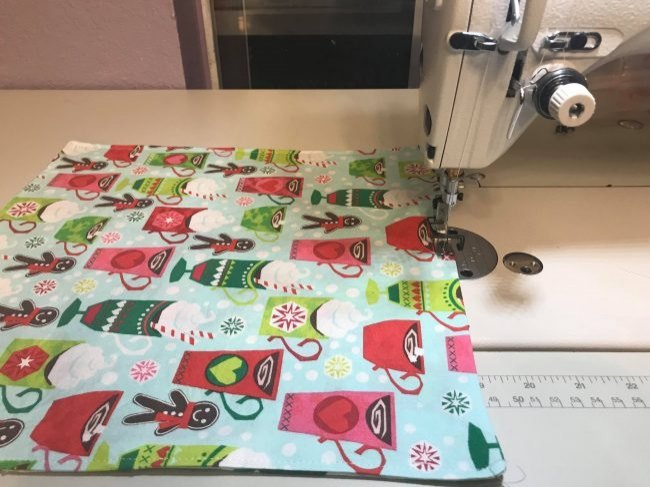 There you have it – cloth napkins! Some fun napkins that take less time than a trip to the store.