Are you looking for where to buy swimsuit fabric? If so, we'll tell you all about the best swim fabric shop on the internet – KnitFabric.com.
Where to Buy Swimsuit Fabric
Are you ready to sew a swimsuit? If you've followed us for long you know that we have a ton of amazing Swimsuit Patterns for women, men, girls, and boys. If you haven't considered making a swimsuit before, maybe now is the time. You can make a swimsuit to custome fit yourself and you'll be surprised to find it isn't that hard. As our customer Karyn says, "Having your own unique swimsuit that fits well is priceless!"
At Peek-a-Boo Pattern Shop you'll find we have a wide range of different swimsuits for every person and occasion.
After you decide to sew a swimsuit for yourself, the next step is trying to find the perfect swim fabric. We have you covered there too. At KnitFabric.com we stock hundreds of different swim fabrics and board short fabrics that are perfect for every occasion. Here's a little taste of what we offer:
Swimsuit Fabric Buying Guide!
Swim Fabric 101
Check your pattern to see what supplies you will need. These will likely include: (1) Swim Fabric; (2) Swimsuit Lining; (3) Power Mesh; (4) Swimsuit Elastic; and/or (5) Board Short Fabric.
In more detail, here's a basic breakdown of each component that may be required for your swimsuit:
1. 4-way Stretch Nylon or Lycra Blends (Swim Fabric): Find it at KnitFabric.com
This fabric feels just like a suit you'd pick up at the store. It stretches in all directions and is cool and slippery to the touch. This is what you'll use for any of the girl's suits like the Riviera Reversible Swimsuit , Pool Party Swimsuit, or the women's swimsuits like the Paradise Swimsuit or Bahama Mama Line.
This fabric is for fitted swimwear. Many of our swim fabrics are also rated UV 50+ for the best protection from the sun. These fabrics are also popular for sport or athletic applications or for men's fitted swim trunks.
Lightweight poly blend with 4-way stretch. Generally comes in white, nude, or black. We also have swimsuit lining that comes in a nylon/spandex blend.
Lightweight and stretchy poly blend. Can be used for the optional lining in boys board shorts. Availability might depend on the season.
Comes in varying widths and is either clear or cotton. Swimsuit elastic is designed to stand up to salt water and chlorine without becoming brittle. You can use regular elastic instead just make sure to rinse the suit out after each use. I typically use regular elastic for boys' shorts since it's hard to find swimsuit elastic in wider widths.
Board shorts fabric has a brushed surface and no stretch. It's perfect for boys swimwear like the Santa Cruz Board Shorts or men's swimwear like the Long Beach Board Shorts. It can also be used for lightweight jackets or shorts.
This fabric is generally a polyester woven fabric. It dries quickly and is perfect for the applications noted above. We often have both custom board short fabric and board short fabric from other designers in stock.
Swimsuit Fabric Reviews from KnitFabric.com
"I LOVE the swim + sport fabric options. So incredibly versatile. I've been so happy with the quality…" – Heather
"I absolutely love the swim fabric! It was a dream to sew, and the grand look so cute in their swimsuits…AND the fabric is UV50." – Billie
"Have you tried the swim fabric yet? It is such great quality. I used the Pastel Paint Splatter for a new bikini for my daughter…." – Paula
"OMG this swim fabric is even better and cuter in person than I imagined!!! The quality is incredible." – Kasey
Our swim fabric selection changes from time to time: here's some prints that we've had in the past: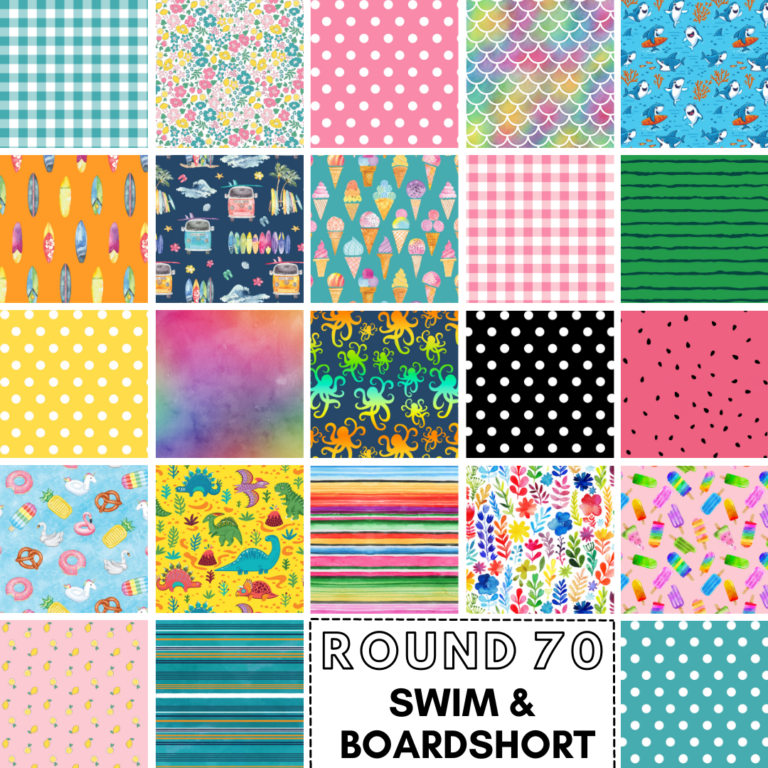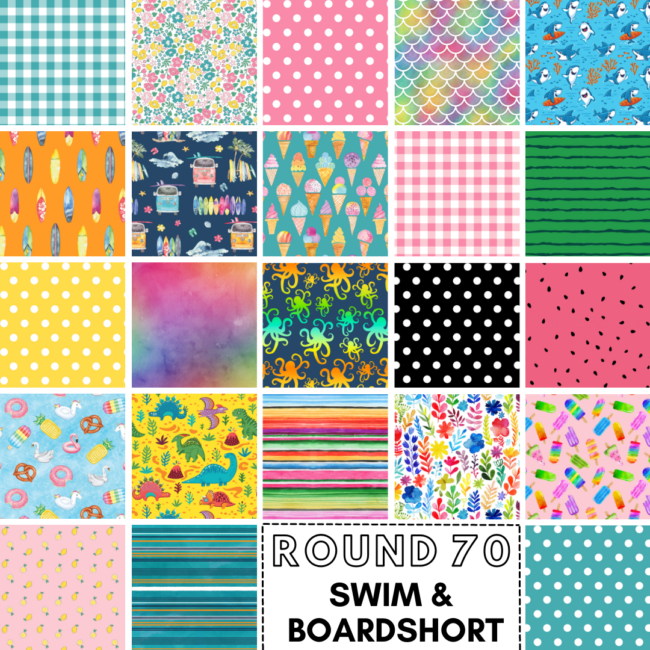 We also have an amazing selection of Swim Solids: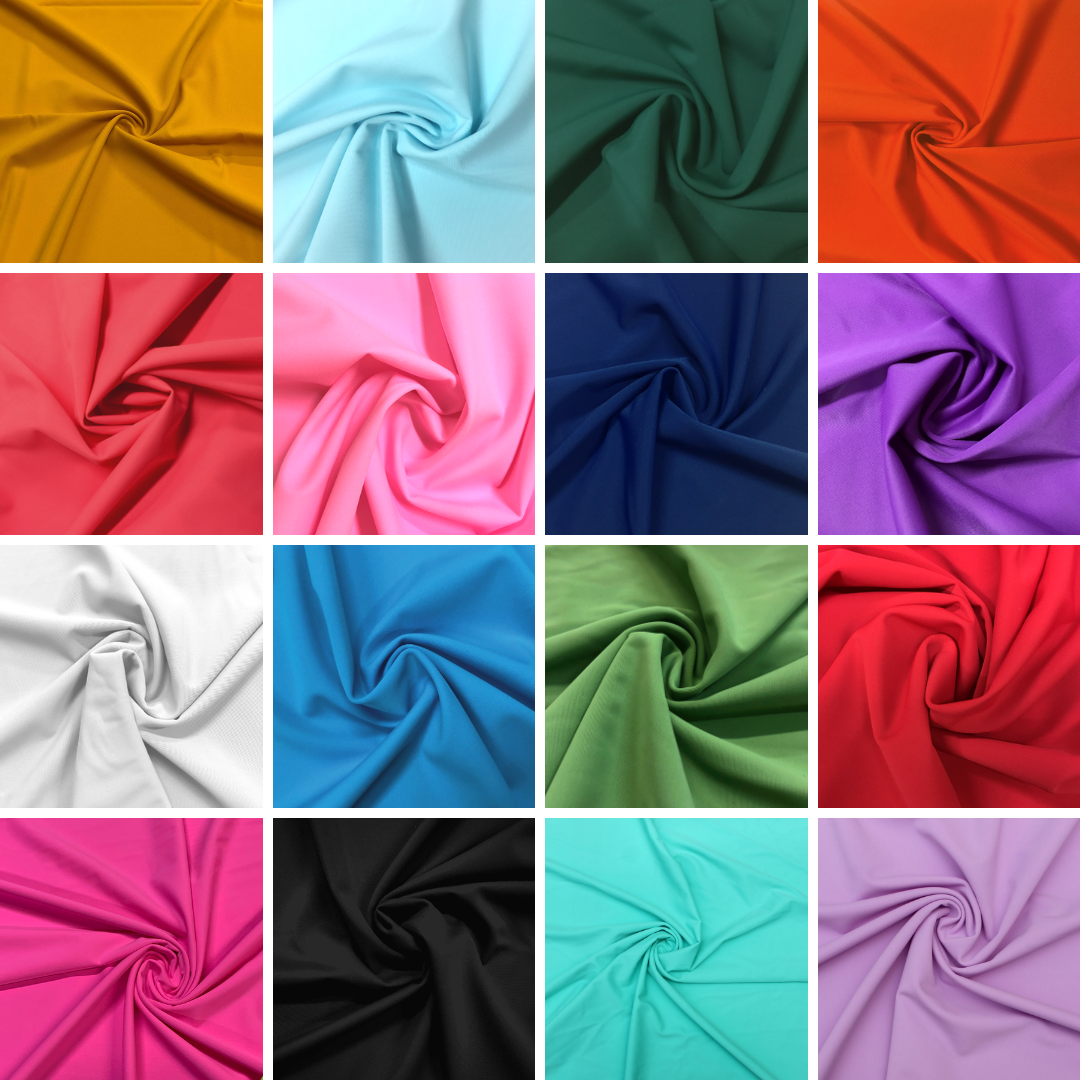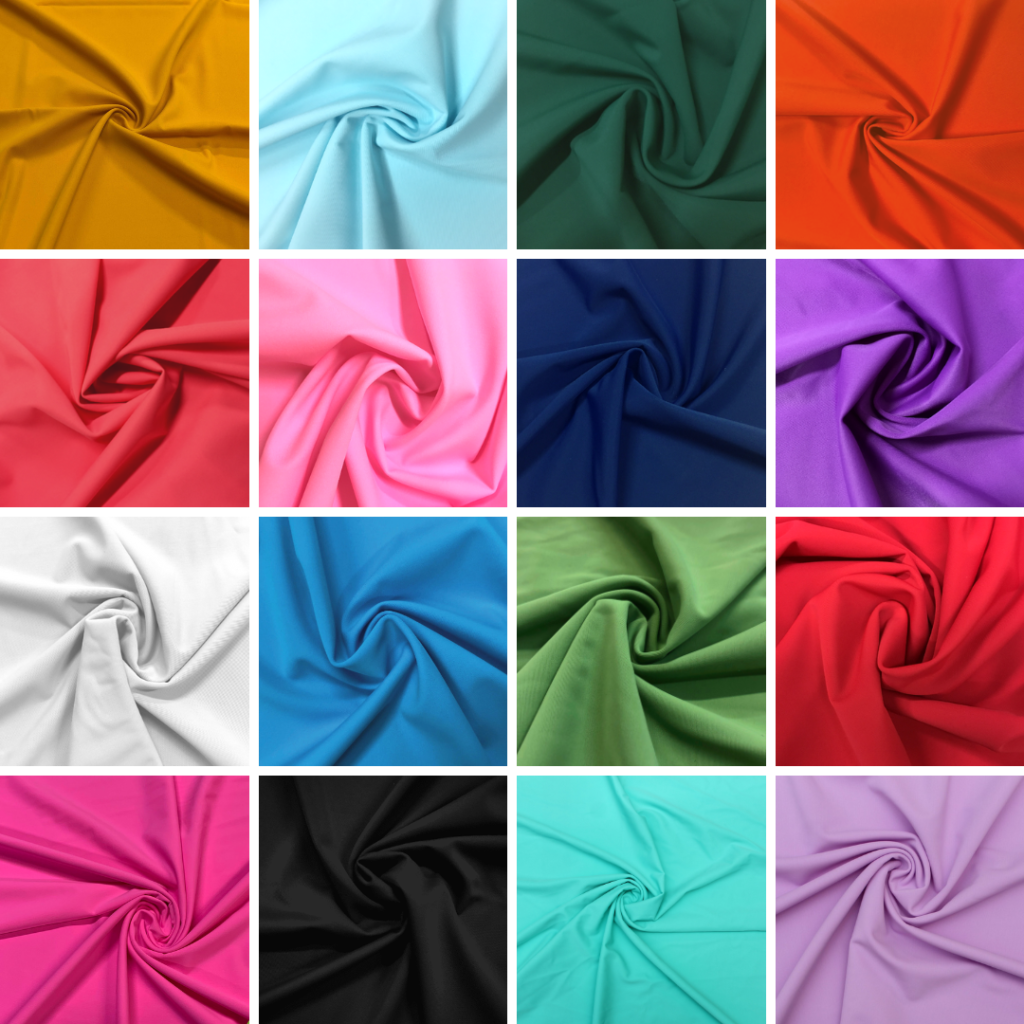 That about covers the basics of swim fabric and what materials may or may not be required for your specific sewing swimsuits. If you have further questions join the KnitFabric.com Facebook Group for advice or to see how others have put their swim fabric, swimsuit lining, swim elastic, board fabric, etc. to use to sew amazing swimsuits.
I hope that helps on where to buy swimsuit fabric and what to look for when buying it. Happy Swimsuit Sewing! Share the image below on Pinterest.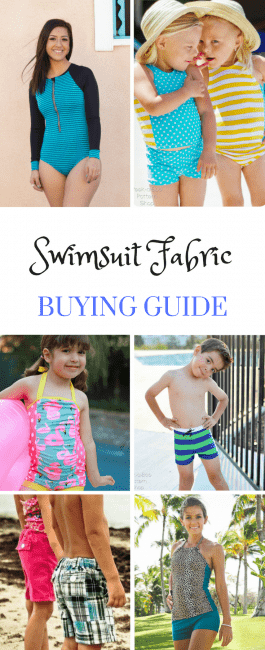 Also, before you leave, make sure to check out some of our other articles: