Today, we're going to learn to make a vintage kitchen towel. As we are getting closer to the holidays, making presents for friends, family, and co-workers is on my mind. I am a huge fan of handmade yet practical gifts. What can I say? I'm the one who gets excited about a shiny new vacuum for Valentine's Day.
I love most things vintage or vintage-inspired and was reminded of the tea towels my grandmother always had hanging on her stove. The Vintage Kitchen Towel Tutorial is a simple tutorial to make beautiful (and inexpensive!) presents!
Vintage Kitchen Towel Tutorial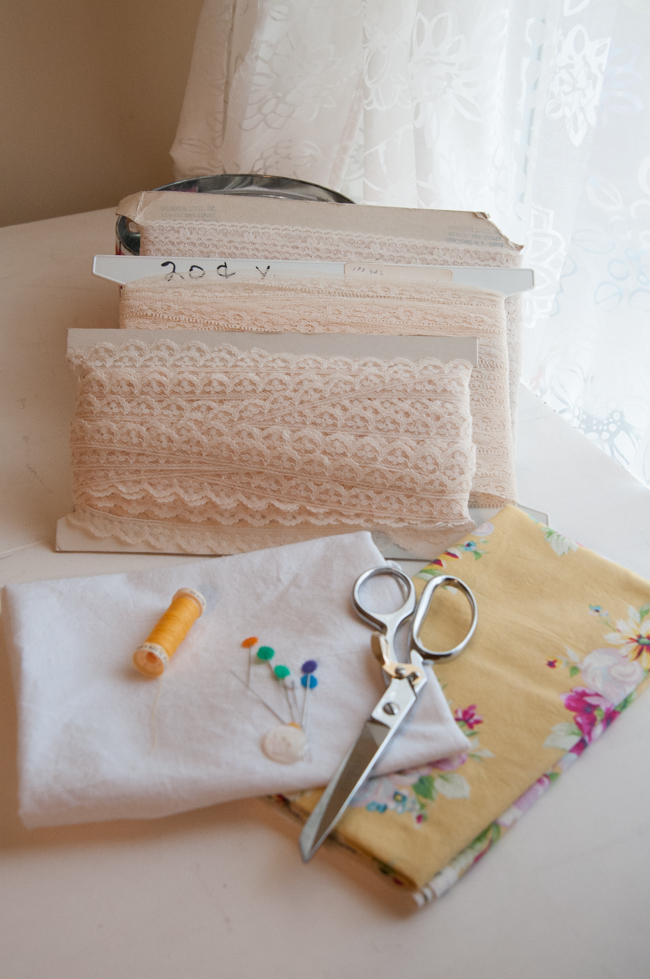 Vintage Kitchen Towel Supplies:
Lace or Trim
Scrap Fabric
Button
Thread
Scissors
Pins
Sewing Machine
Vintage Kitchen Towel Instructions:
Iron the towels and fold them in half the long way. Press the fold.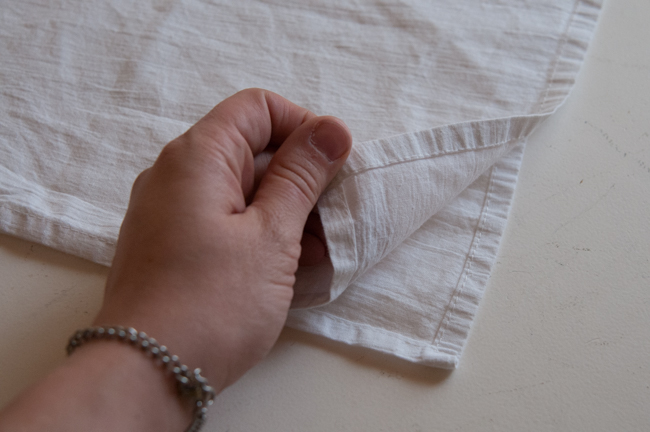 On the fold stitch a gathering stitch.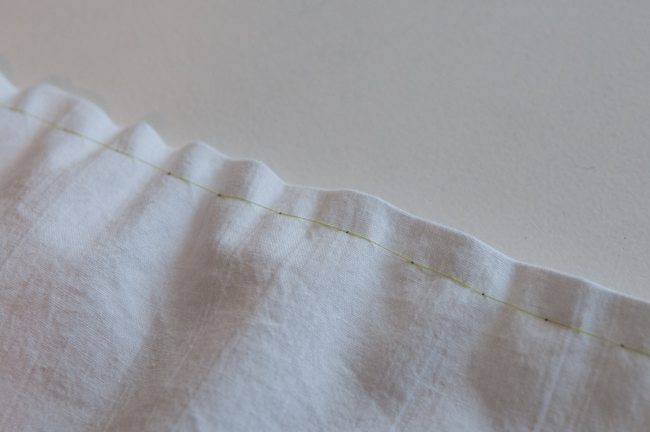 Pull one thread to gather.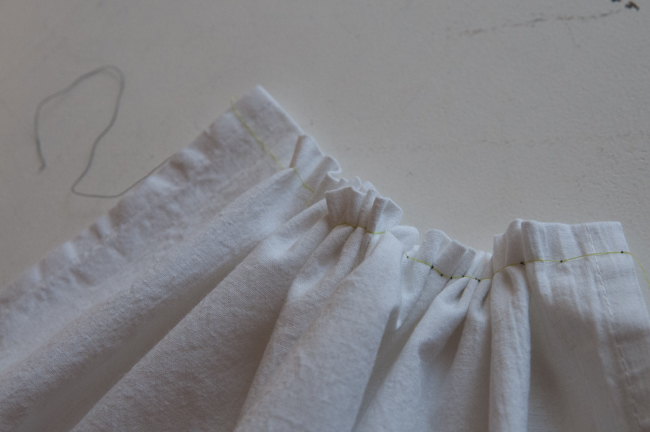 Set aside. Grab the fabric scraps and iron them. Cut two 7″ x 8″ rectangles.*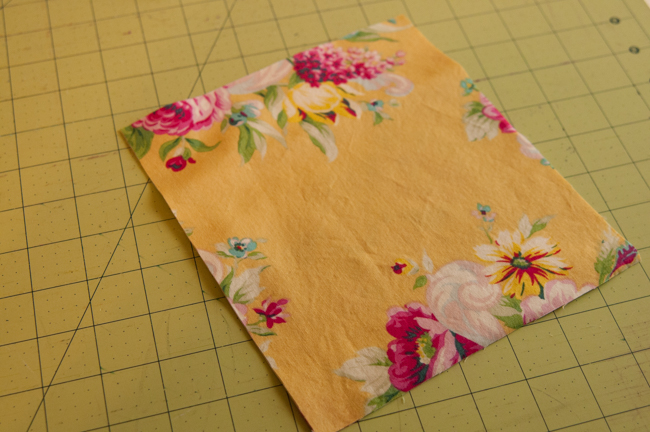 *Be sure to measure the stove handle – mine fits just right, but on a larger handle would be too snug. If making for a gift, maybe go up an inch or two in length.
With like sides together sew around three edges. I used a 1/4 inch seam allowance.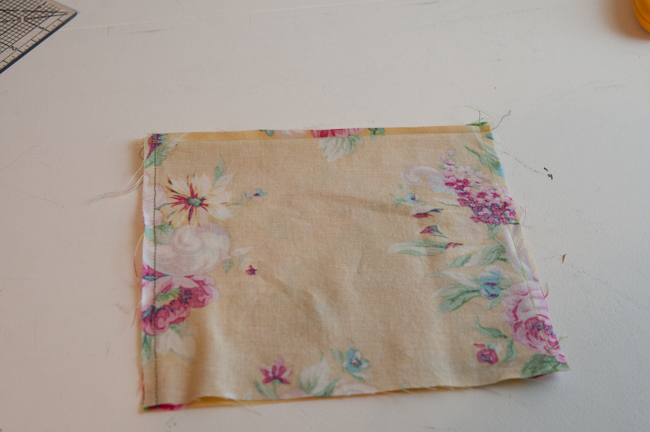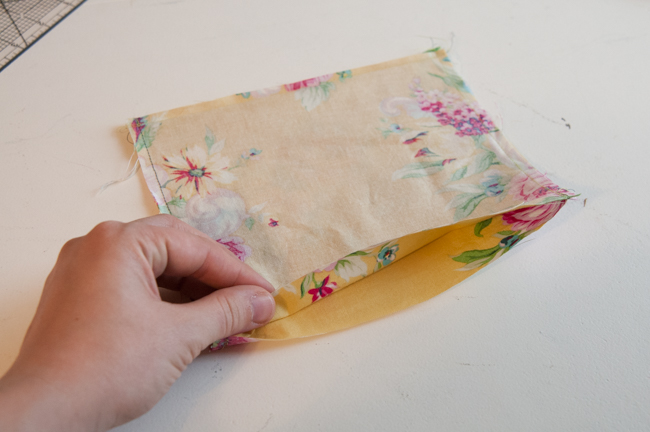 Clip the corners.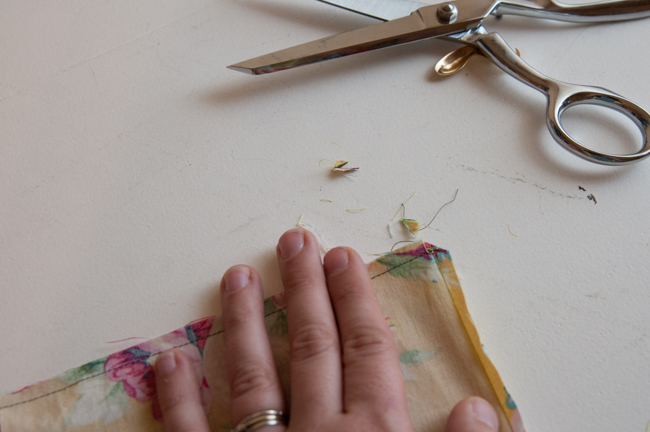 Flip the rectangle right side out to make a pocket. Press the bottom edge under on the pocket a 1/2 inch.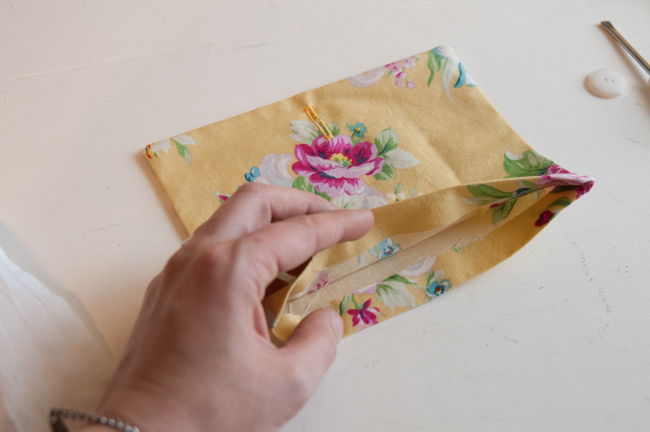 The top of your pocket (the part that is sewed shut) is where the button hole will go. Decide which is the front (I based mine on pattern placement) and place mark your button hole.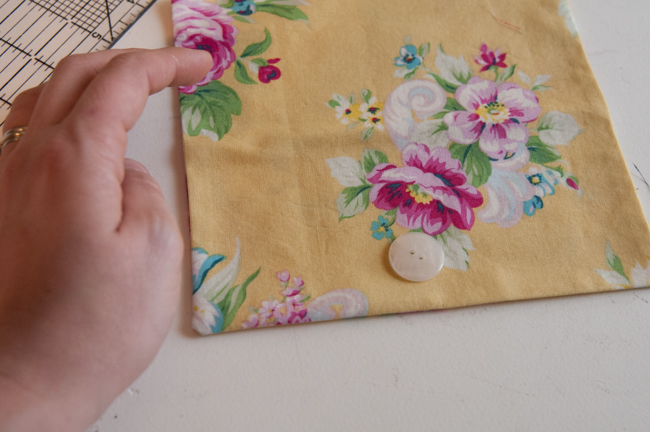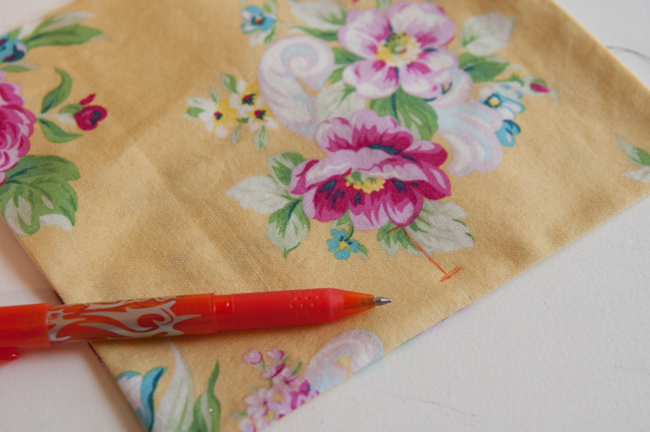 Make your button hole and clip it open.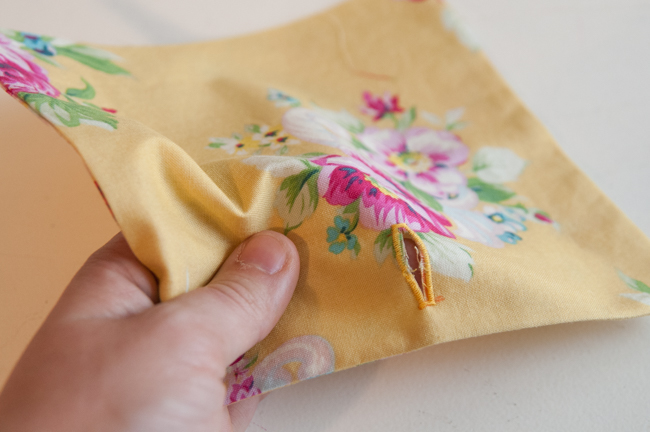 Get the tea towel that has been gathered and put it inside the pocket so you have outside of pocket – front of the tea towel – inside of pocket.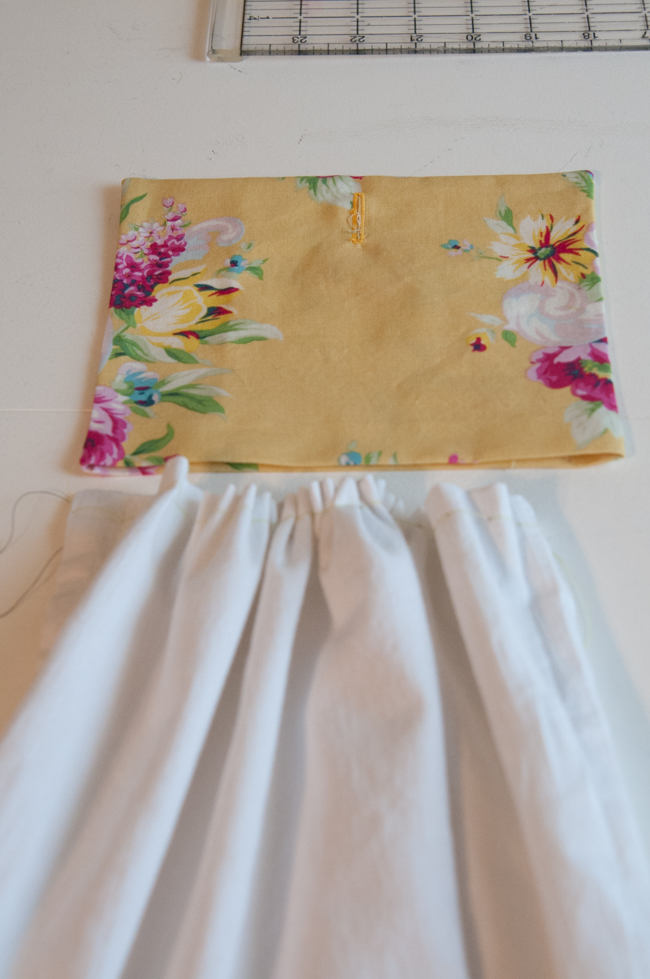 Pin the pocket shut.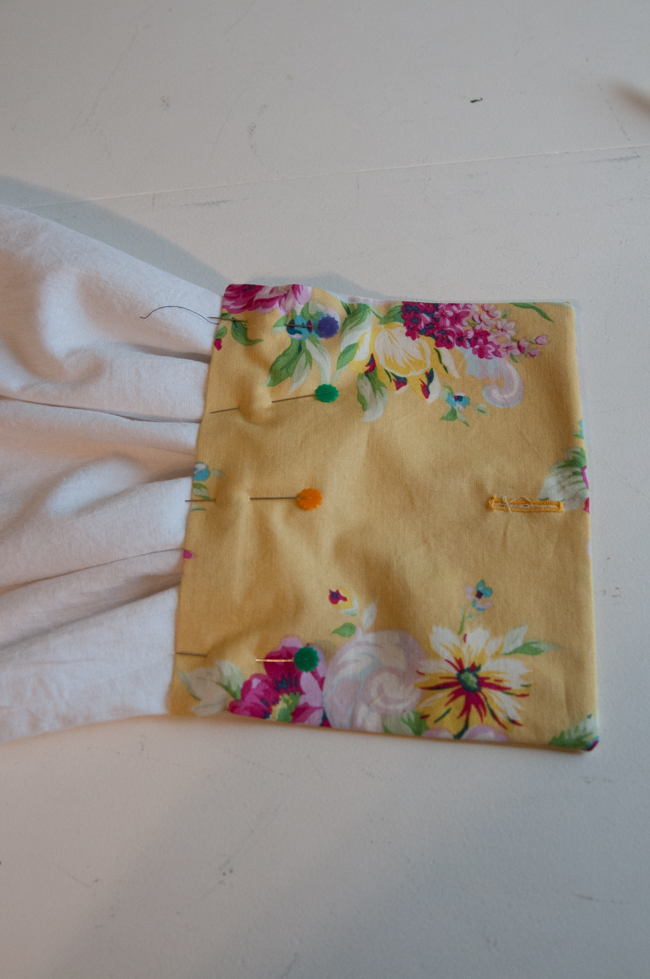 Sew the pocket shut and continue around the whole pocket in a top stitch.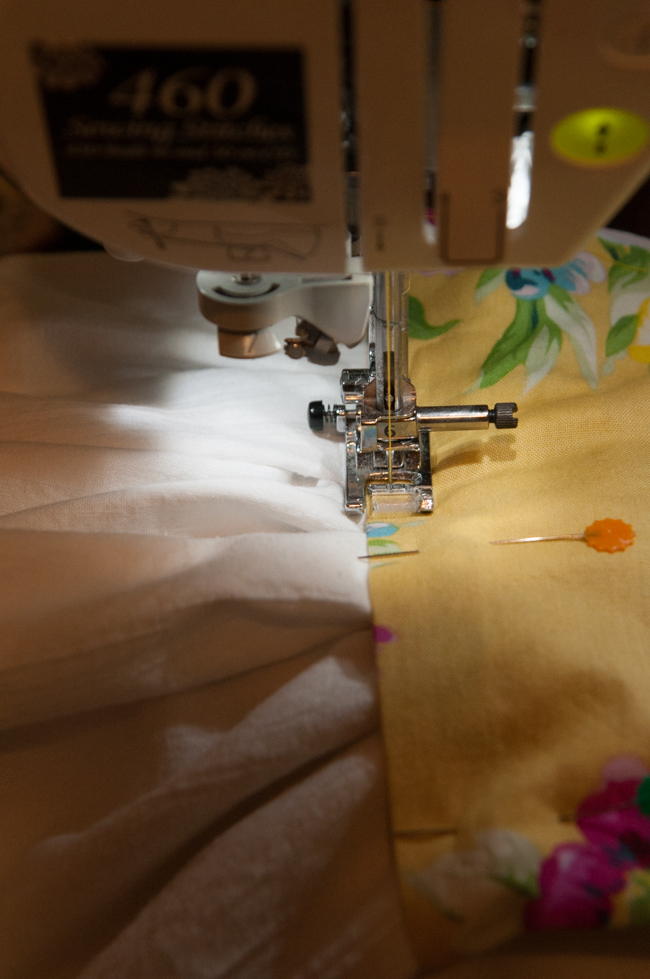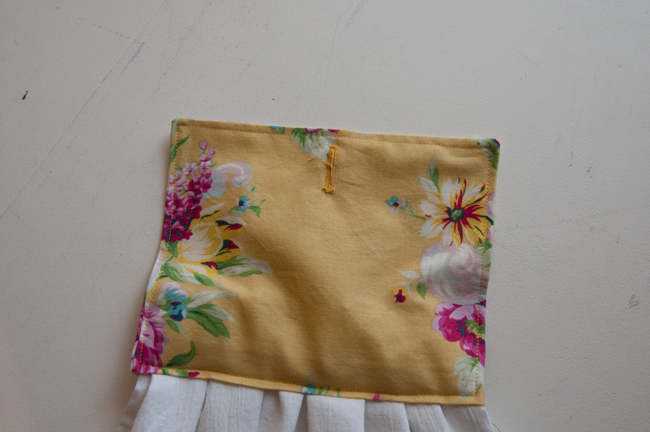 Use an erasable pen to mark where your button will go.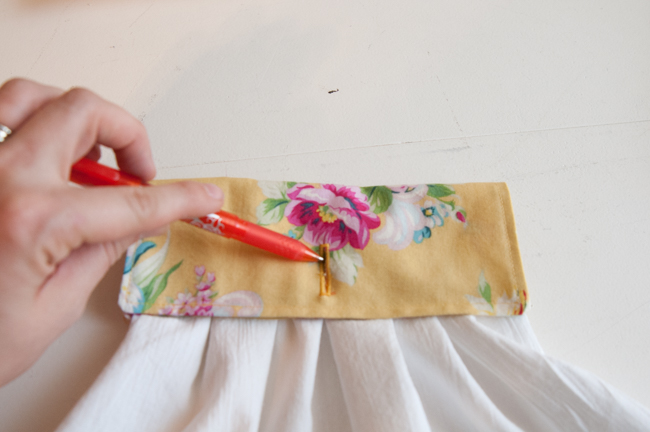 Stitch down your button on the inside of the pocket. Make sure the front of the towel is face up.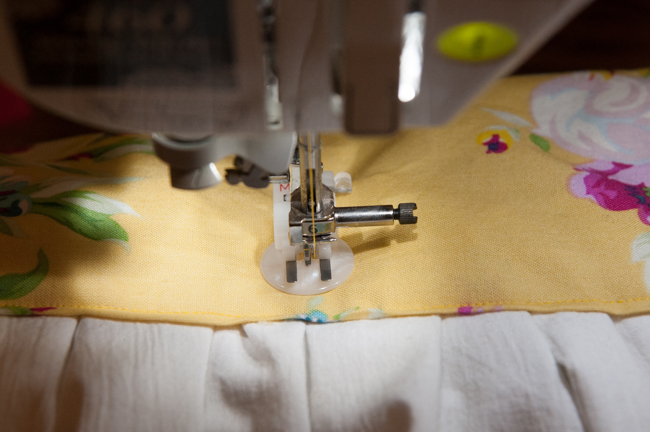 The holder is complete and ready for embellishment! Cut a length of lace or trim and fold the edges under on the ends while pinning.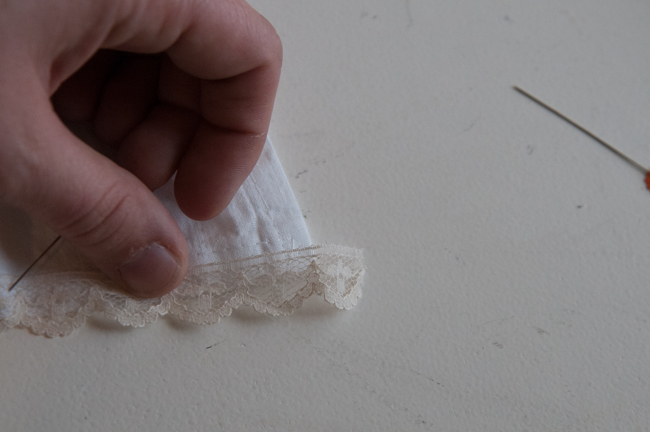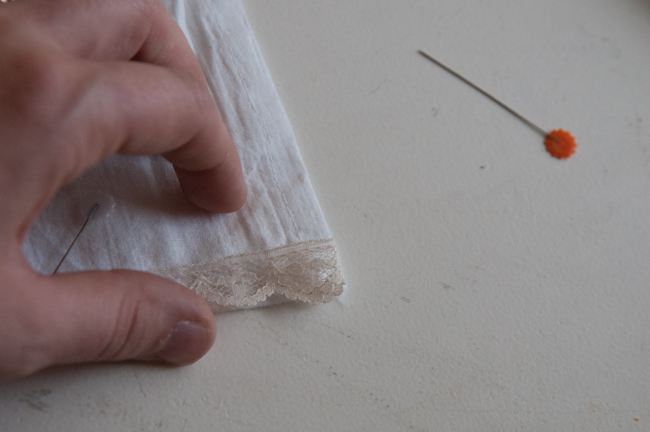 Stitch on the hem of the towel with coordinating thread.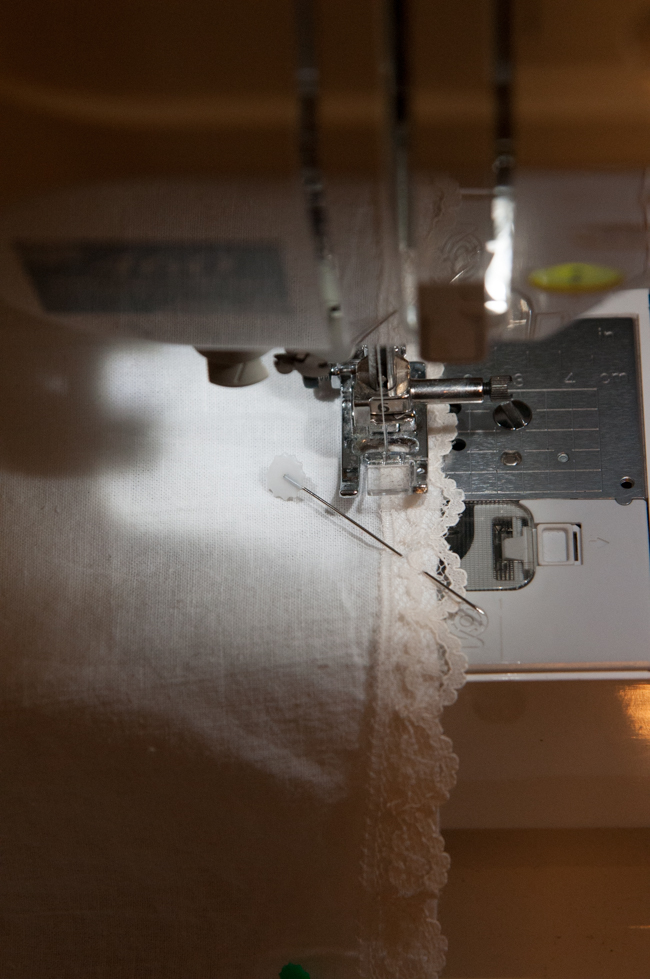 Clip any hanging threads and check out your creation! Now quick, run to the stove and show off your Vintage Kitchen Towel!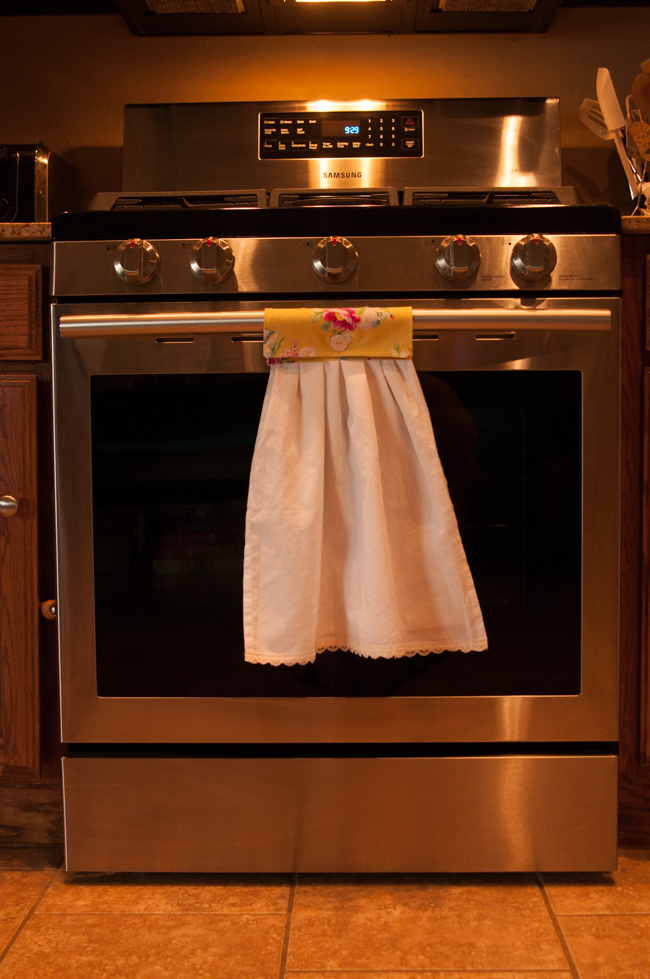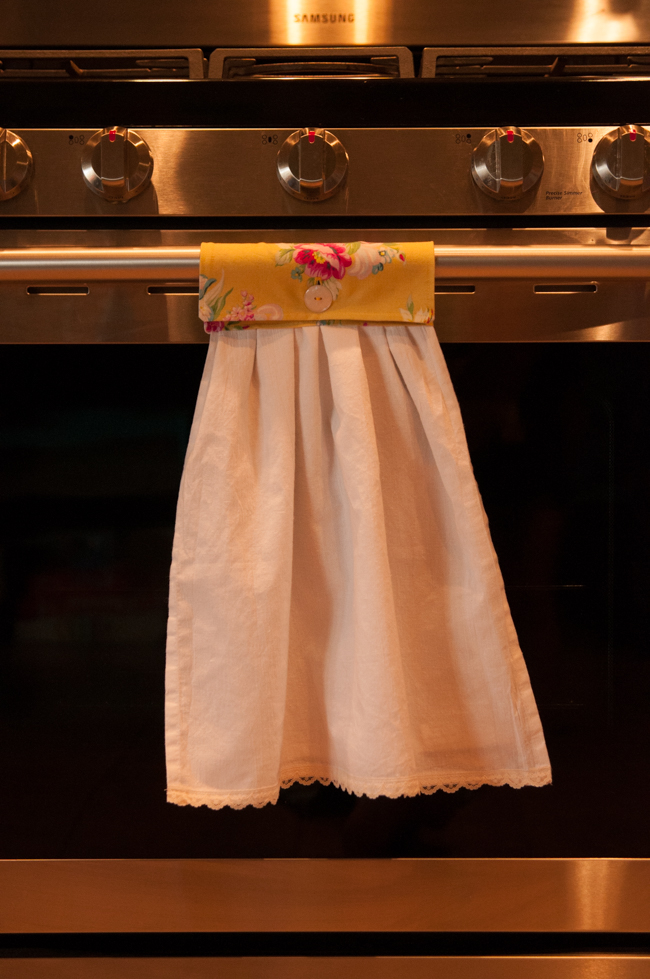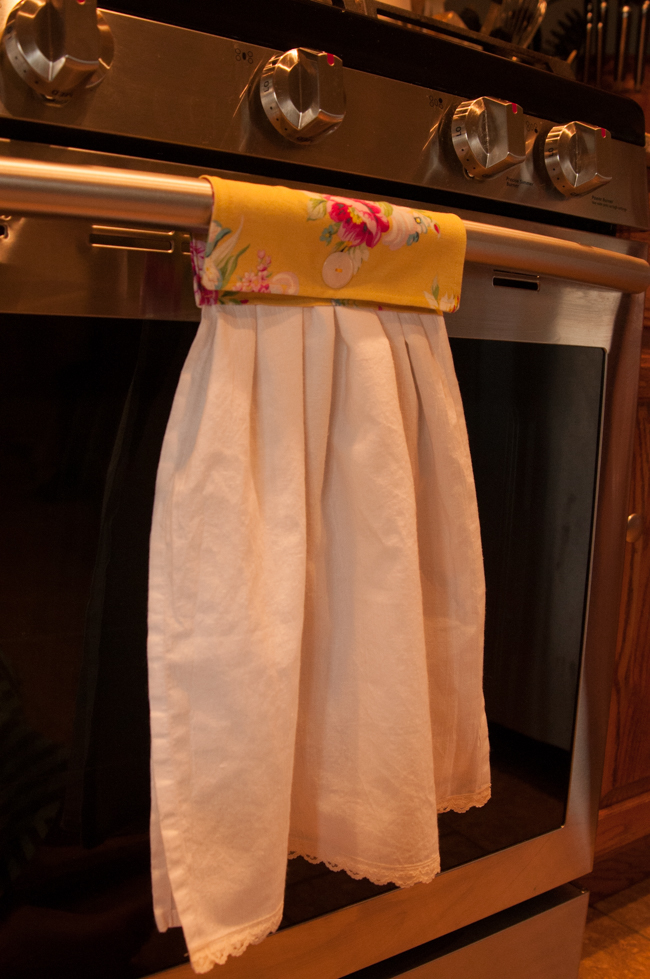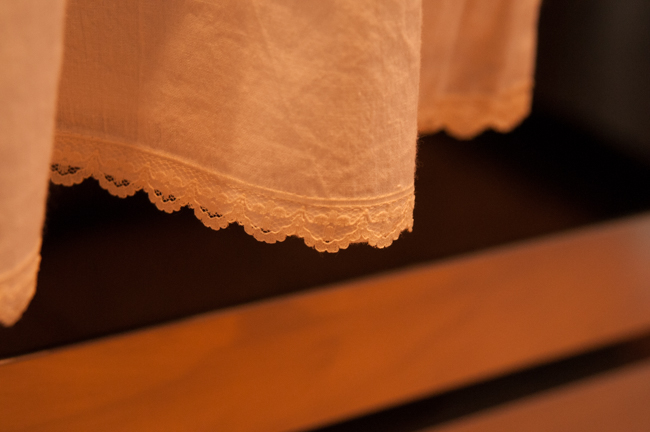 xoxo
b.
Thank you for joining us today for this vintage kitchen towel tutorial. Before you leave, be sure to check out some of our other posts: