Sewing darts can be intimidating. I know we all love making clothing from knits because they stretch to fit the shape of the body, which is awesome. However, you are really missing out if you steer clear of wovens because you are nervous about sewing things to fit. One of the most commonly used tools for creating shape in a woven garment is the dart. It is important to use precision when sewing darts if you want to have a nice-looking product. I have gathered a few useful tips and tutorials to help you sewing darts perfectly every time.
If you are a beginner at sewing darts or if you just need a review, this video is a good explanation of how to sew a couple of the most common kinds of darts. I have always learned that you should tie a knot at the point of a dart to finish your seam. I like this woman's technique for backstitching into the seam allowance of the dart.
https://www.youtube.com/watch?v=XW2w9d2WdUw
One of the challenges when sewing darts is marking them precisely. This tutorial from Lucky Lucille shows a super easy way to accurately mark your darts.
I bought a pattern a while ago for a woven dress with a simple, classic silhouette that I was excited to make. However, when I started looking at the pattern, I realized I was going to have to sew 12 darts. 12! That is a lot of chances to have an ugly dart ruin the whole look by creating a weird bubble in my dress. In my opinion, bust darts are the worst. They have a tendency to come out looking all pointy, which is definitely not the look I am going for. I found this tutorial from Burda Style to sew natural looking bust darts with one simple change. I tried it, and the results were awesome! No pointy bust darts! Click the photo to go to the tutorial.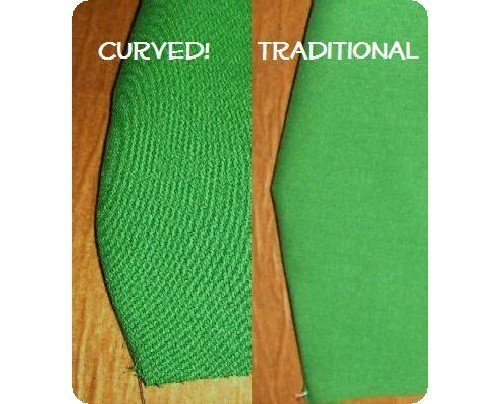 With a little practice and a few of these tricks up your sleeve, you will be sewing darts perfectly in no time!