I'm going to give you fsome ideas for storing sewing patterns. One of the beauties of PDF Printable Sewing Patterns is that you can just toss them when you're done and re-print later. For things I sew over and over again though I like to store them for later use. Let's find a method for storing sewing patterns that works for you!
Ideas for Storing Sewing Patterns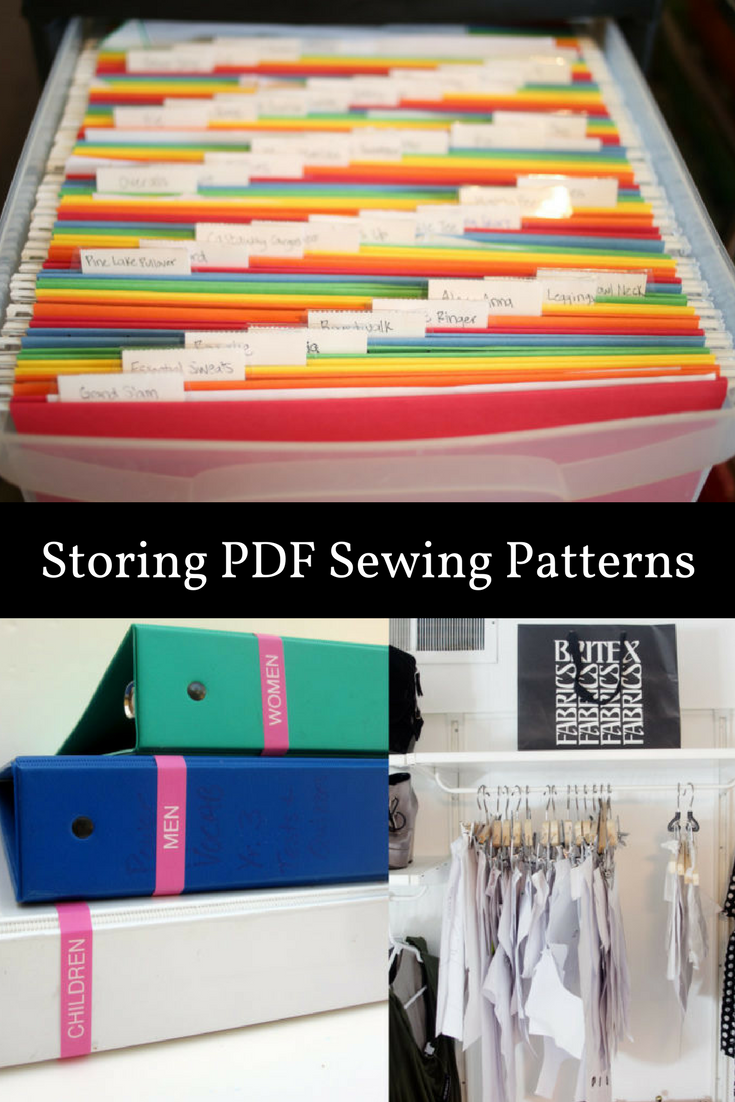 First Store them Digitally
Always make sure you have your files backed up. This means you have them saved to your computer AND to one other location (Google Drive, Dropbox, etc.). Anything you've purchased at Peek-a-Boo Pattern Shop can also be accessed from your account on the website
Store the Printed Version
We all have our go-to patterns and it makes sense to save a printed copy so you aren't constantly re-printing. If you're sewing for a child it's a great idea to trace off the size you need and save the master copy. I have 3 kids and they grow like weeds so instead of printing off each of their sizes and then re-printing when they grow I print once and then trace a copy.
*This post contains affiliate links. All opinions are my own
I use Freezer Paper and I've also heard great things about Swedish Tracing Paper and Medical Pattern Paper is a great budget option. I just lay the freezer paper right on top of my pattern and trace over it. The paper is think enough it does not need to be held up to a window or light source. If I'm having any trouble following the lines I sometimes trace over the size I need with a colored marker. After you trace make sure you transfer over any pattern markings, the pattern name and the size along with any alterations (I often trace one width and another length)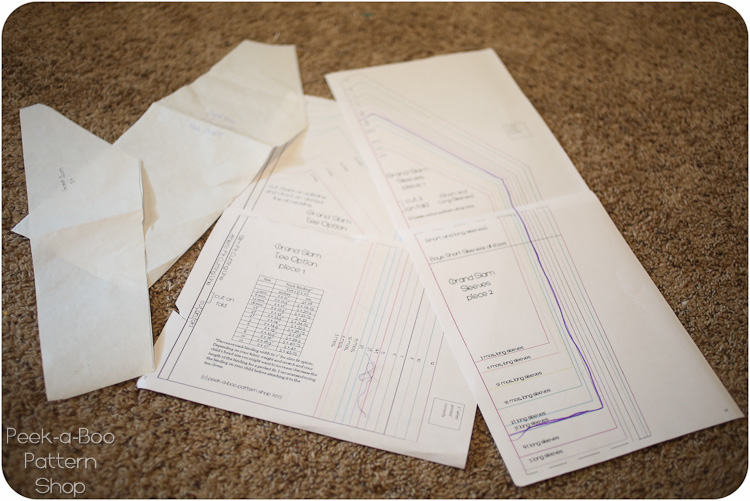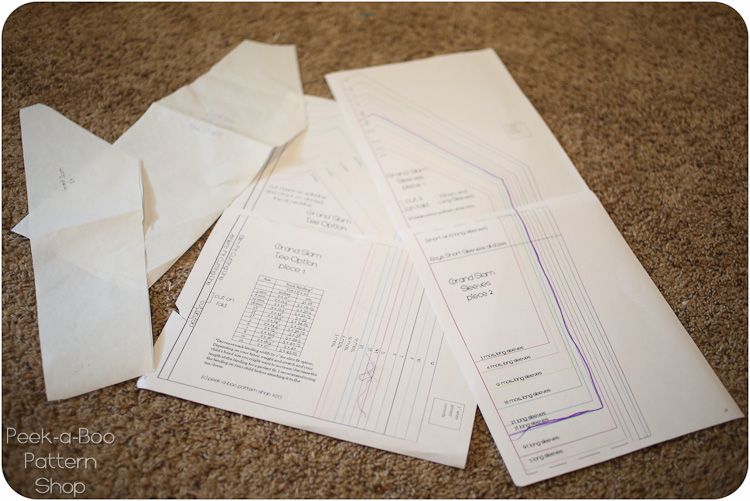 Now what to do with all that paper?
File It
I recently started using a filing cabinet and I love it!! Within each file I store the master copy and any freezer paper copies. I use colored file folders which are bright and fun! One day maybe I'll get around to alphabetizing 🙂 You could also use the colors to sort by pattern type (pants, tops, dresses, etc.), size (women, children, men, toy, etc.) or by pattern designer. If you don't already have a filing cabinet with free space there are many options online ranging from portable units to full-size metal cabinets.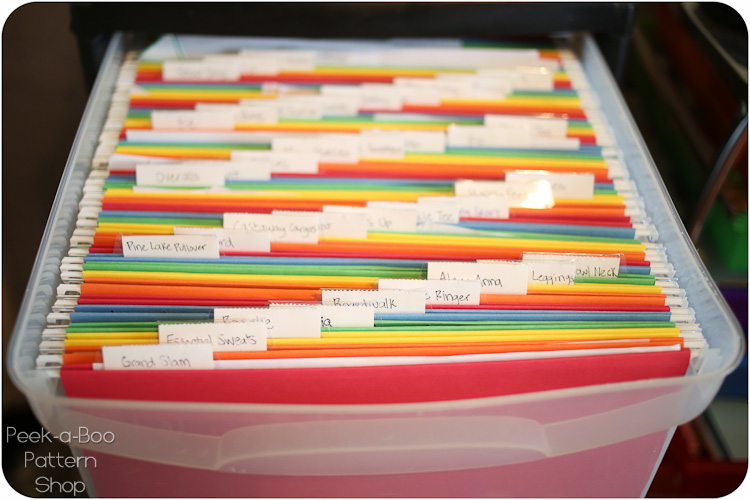 Envelopes
Vanilla Joy uses an envelope system to keep things tidy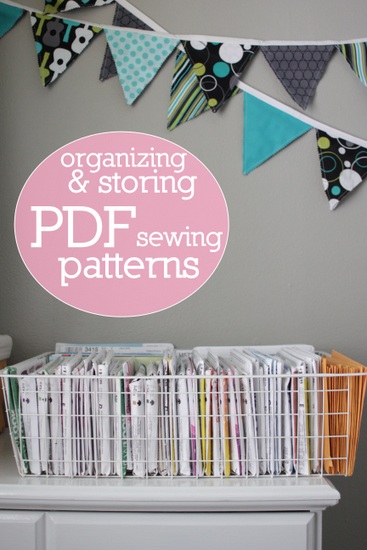 Binders
Sew Mama Sew has a clever binder system to keep her patterns organized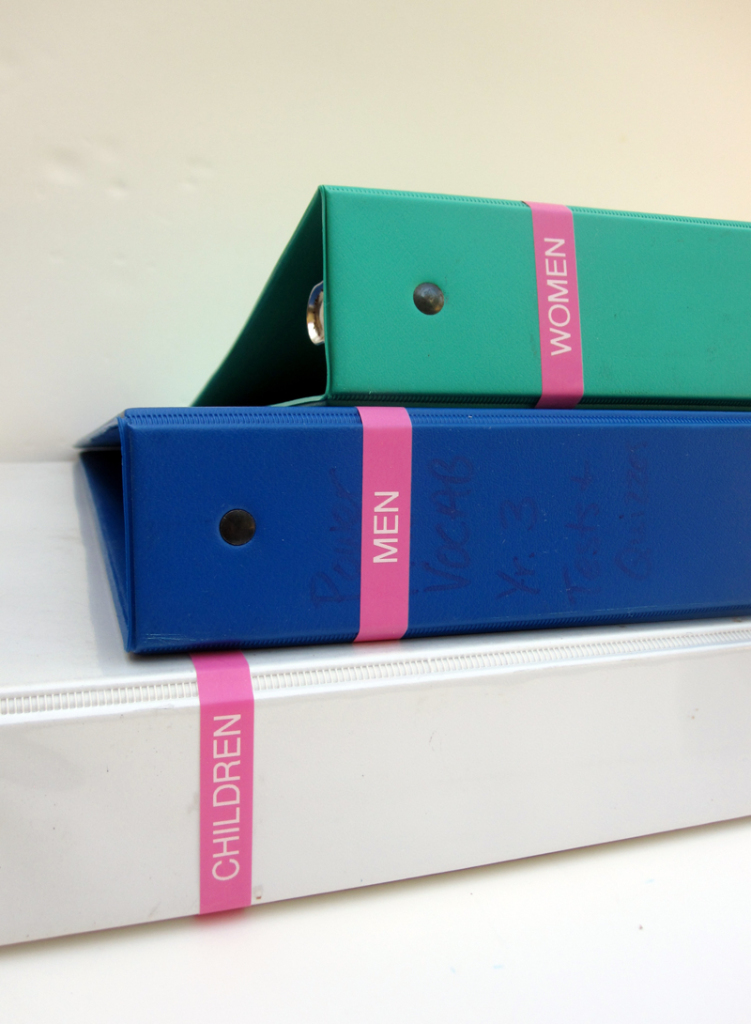 Now you know the tips for storing sewing patterns. Want to tidy up the rest of your sewing space? Check out our Sewing Studio Spring Cleaning Tips! Also, before you leave, make sure to check out some of these other tutorials: