This article will guide you through the tips and tricks of sewing with double gauze fabric.
One of the most lovely, lightweight, woven fabrics to sew is double gauze. Once you learn how to handle this unique fabric, sewing with it is a breeze! You can use double gauze anywhere you would use a normal woven fabric like quilting cotton, linen, or poplin.
Because of its crinkly texture, it is sometimes a little finicky for precise applications like plackets or pleats, but that crinkly texture also adds to its lovely worn-in (dare I say wrinkly!) appeal in much the same way that linen does.
Sewing with Double Gauze Fabric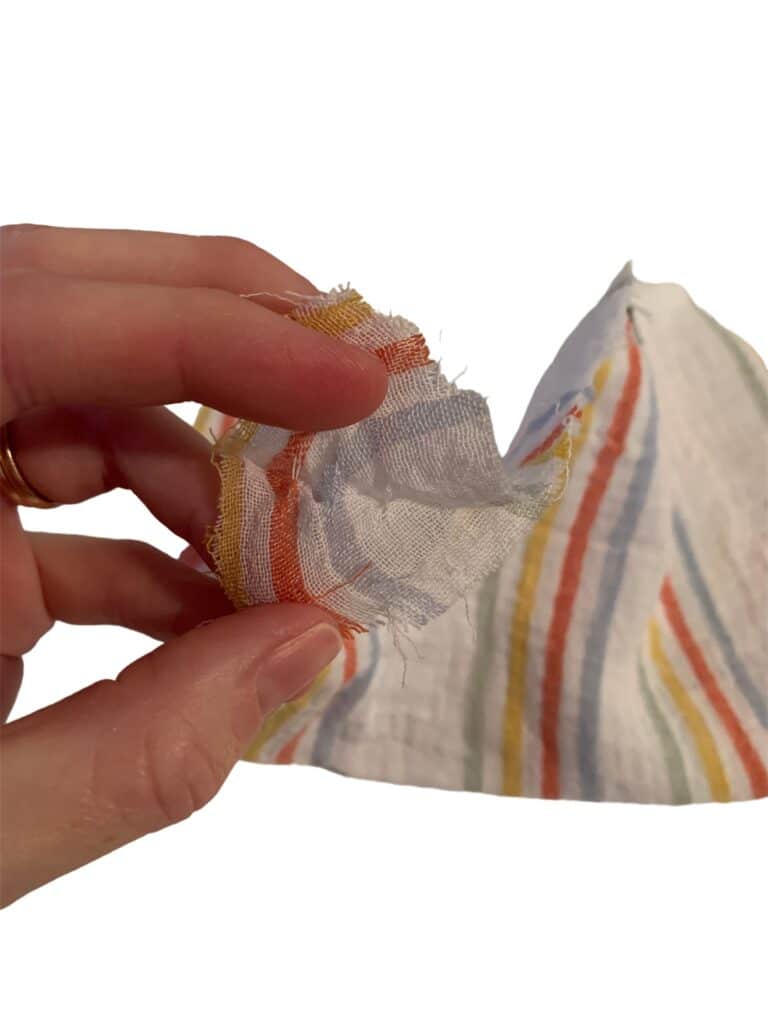 So what exactly is Double Gauze Fabric?
If you guessed that doubled must indicate two layers of something, you are correct! Most double gauze comprises two layers of cotton fabric that have been basted together with small stitches. It has a slight, horizontal two-way stretch.
It may be marketed under various names, such as: Nursery Swaddle Fabric, Muslin, Cheesecloth, or Bubble Gauze. It is most commonly used for lightweight baby blankets, but has more recently made a surge in the clothing world.
Lighter colors will most likely appear see-through, whereas darker colors or bold patterns will make it seem more opaque. It has a natural crinkly appearance, which makes it seem like the fabric shrinks when washed and dried or grows while being worn.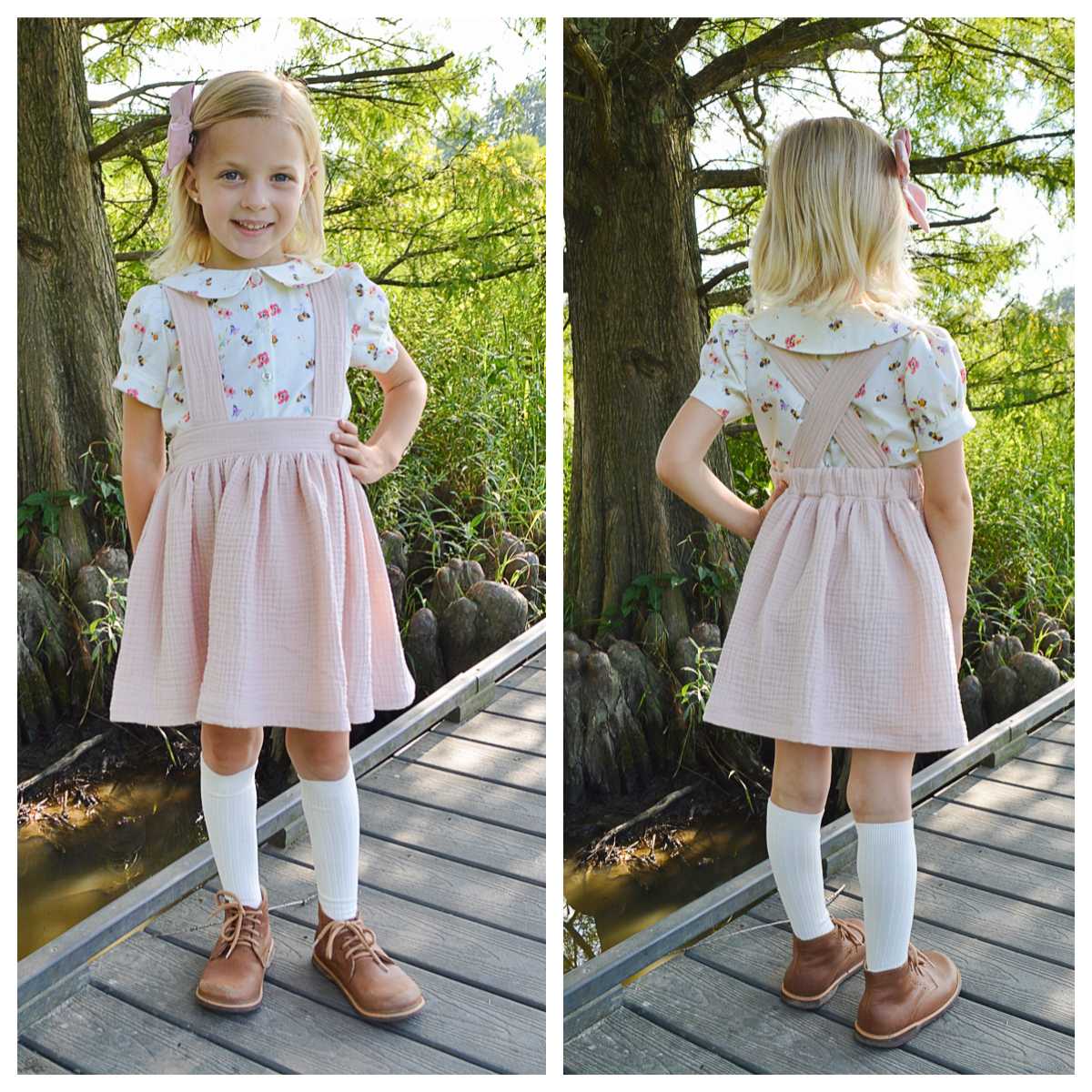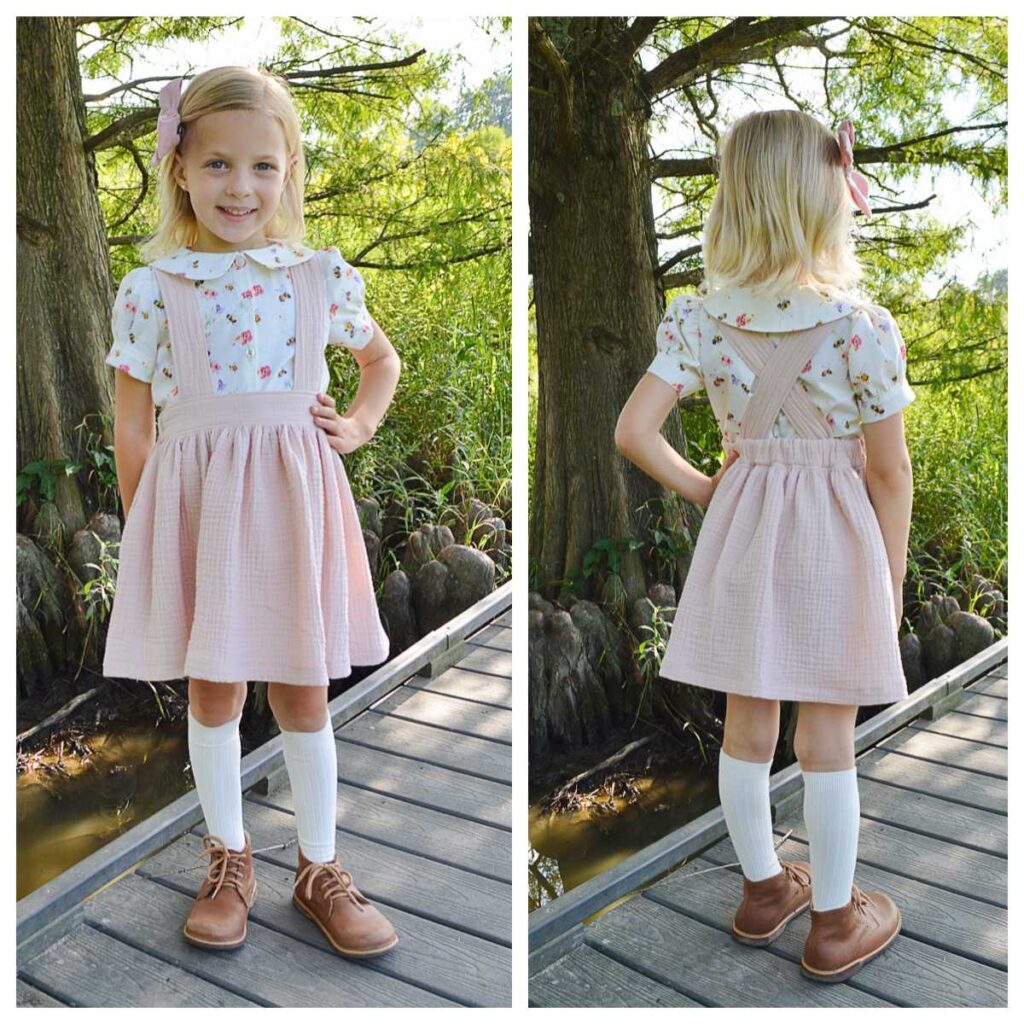 Washing, Drying, Pressing, and Cutting Double Gauze Fabric
First, always wash and dry double gauze fabric however you would like your finished garment…or should I say, however, the worst laundry-doer in your house would wash your finished garment. This is especially important for double gauze because it tends to shrink, crinkle, and turn into a (temporary) funky shape after washing. The edges will also fray, and because of the open weave, it can snag easily. Try not to wash it with rough fabric like towels, jeans, or anything else on which the fabric might catch.
Once the fabric is washed, I prefer to press double gauze using spray starch before cutting out a pattern. The starch will make the fabric a little more stiff and easier to cut.
This fabric is naturally shifty while cutting, so pattern weights are beneficial.
And for a final tip, make sure all seams are finished. I usually use my serger to accomplish this, but if you do not have a serger, French seams or a wide zigzag stitch will also work.
Sewing Tips for Double Gauze Fabric
I recommend using sewing clips over pins so as not to damage the fabric.
I have had varying success with different needles in my different machines, but I usually start with a 70/10 for double gauze fabric. If that doesn't work, I start experimenting with other sizes. Again, because of the more open weave, it may be more difficult for the needle thread to "catch" the bobbin thread. Always check your needle and settings on a scrap piece of fabric.
A walking foot is helpful since the layers of double gauze fabric may feed through at different rates.
Following your pattern's seam allowance is important, but keep in mind that sewing very close to the raw edge may lead to stitches not catching or the fabric fraying. I most notice this when sewing and gathering stitches since they are often placed closer to the raw edge.
Sewing on the bias or neck/arm holes may need to be stay-stitched to help keep the fabric from stretching.
Any garment using snaps or buttons will definitely need to be stabilized with lightweight interfacing.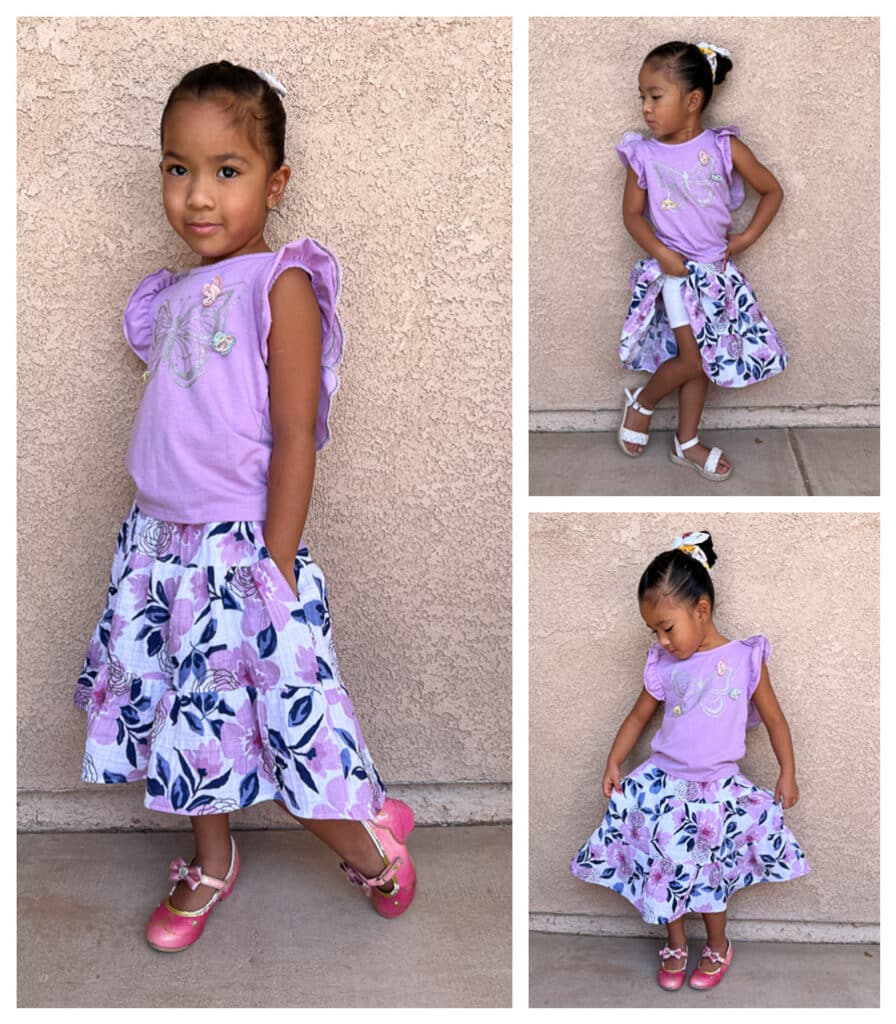 Ideas of What to Make with Double Gauze Fabric
Double Gauze is a relaxed, breezy, soft fabric. It can be used anywhere a lightweight woven fabric can be used. I often think of double gauze like I do linen.
Flowy tops, dresses, skirts, blankets, baby clothes, pajamas, and accessories like scrunchies or headwraps would do great projects.
Peekaboo Pattern Shop has some great options for giving double gauze a try! Some Peekaboo patterns that would suit double gauze are: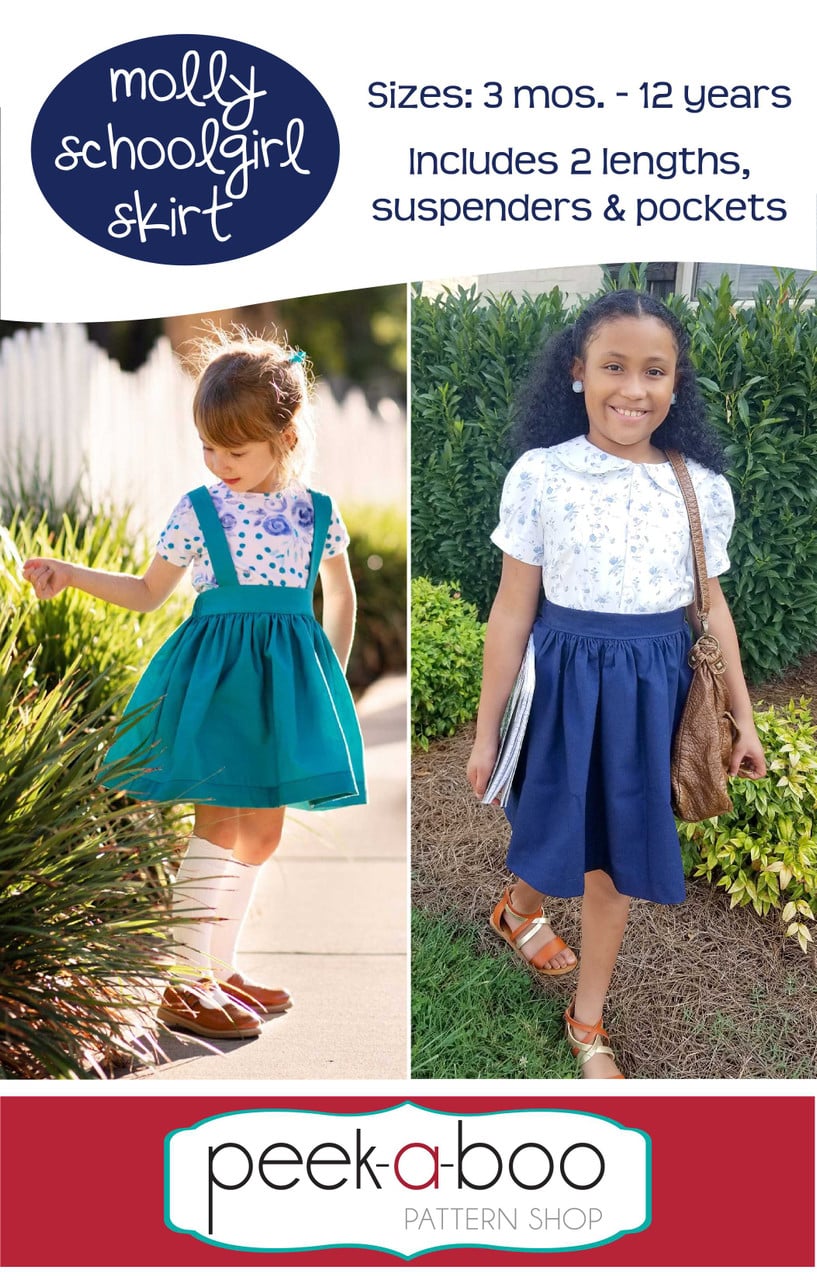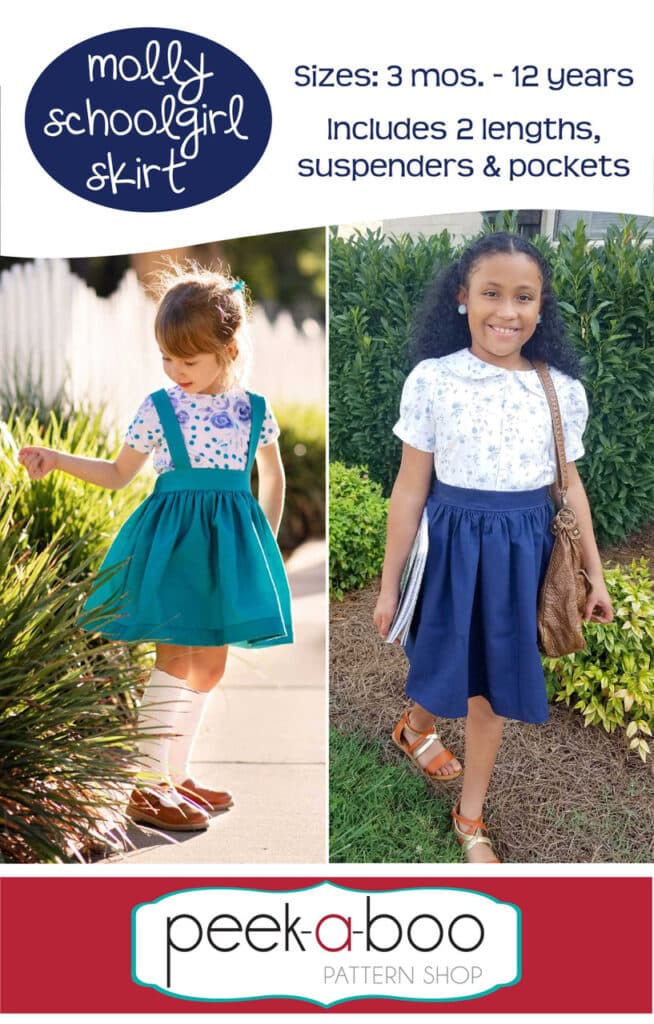 Need more Inspiration?
Search "Double Gauze" in the Peekaboo Facebook Group and see what other group members are sewing up in Double Gauze! Here's a Dreamland Nightgown that Amy made up for her daughter: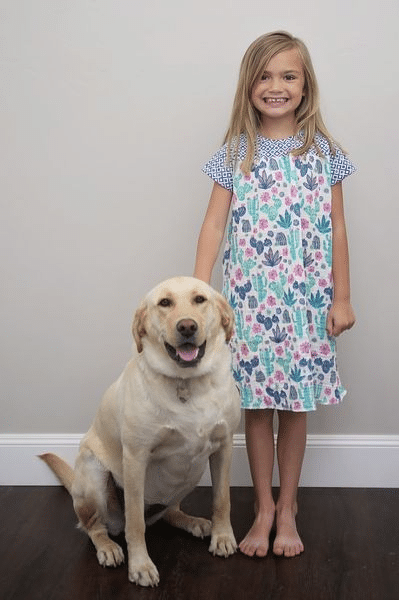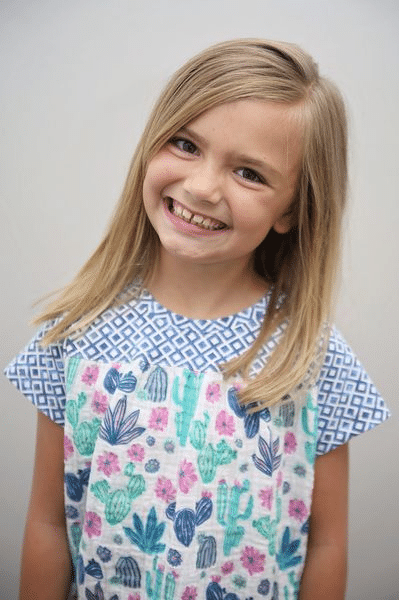 Other Fabric-Related Articles
We'd sure like to thank Kristen for teaching us all about sewing double gauze fabric. Sewing clothing is our specialty here – whether its patterns or fabric. Our sister shop, KnitFabric.com, carries a wide variety of different apparel fabrics.
Double gauze can be a fun one to sew with, but you should also be sure to check out our guides on other popular fabrics for sewing clothing like Cotton Lycra, French Terry, or Double Brushed Poly.
If you can't decide which fabric is right for your project, then I'd suggest taking a look at our KnitFabric 101 Guide. This guide provides a chart with types of clothing and which type of apparel fabric might be best for that clothing item. It also provides a little information about various types of apparel fabric.
Also, while you're here make sure to take a look through some of our other helpful articles related to fabric: