Inseam pockets are – as the name says – pockets in the seam of your garment and are very easy to add. A while ago, I made a tutorial on how to add pockets to pants or skirts. However, sometimes you don't want your pockets to be visible, or that way of constructing doesn't work well for the pattern because it is gathered or constructed in a different way. Then, the solution might be inseam pockets!
Instructions to Add Inseam Pockets
First of all, you need a pattern piece for your pockets of course. You can download my template for size 2y, 6y and 10y here, but you can just draw your desired pocket as well. Just make sure you make the pockets large enough to put a hand in, have a straight side where the "entrance" will be and add 3/8″ seam allowance (or which ever seam allowance your pattern uses) all around. This seam allowance is already included in my template.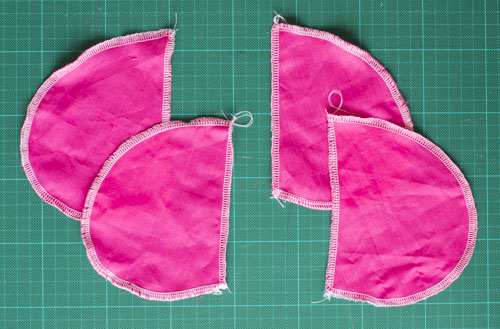 I used Amy's free skirt tutorial for this example, it's perfect for some fast skirts and adding pockets makes it even more perfect for my girls! The only thing you need to do is cut your one skirt piece in two, to create two side seams of course…
For two pockets, cut four pocket pieces. Make sure you cut two as is and two mirrored, so you end up with two pairs, not with four exactly the same. Even though you don't really see the pockets, it would be nice for them to be pretty not half of them with the wrong side of the fabric visible, right?
Finish the edges of the pocket pieces and your side seams with serger or zigzag.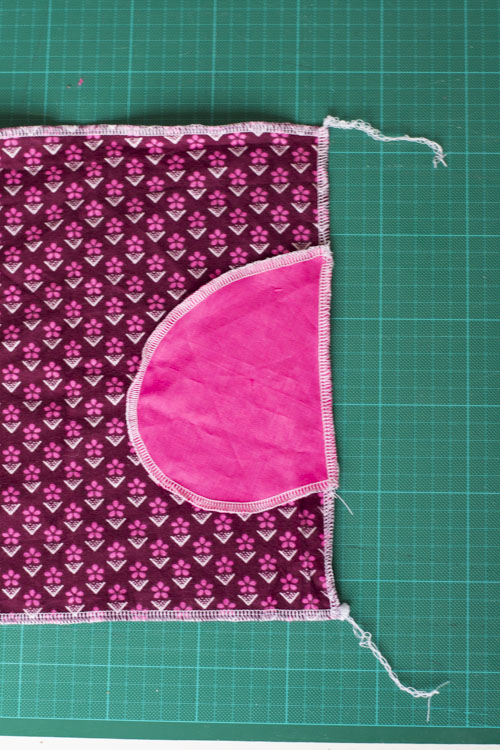 Place one pocket piece on top of the leg or skirt panel you want the pocket to be in. Align the edge of the pocket with the side seam and put right sides together. Make sure you don't place the pocket too high, often there is a seam allowance or an allowance for a waist band included. So, measure where your seam or waist band will end and place the pocket a bit below that.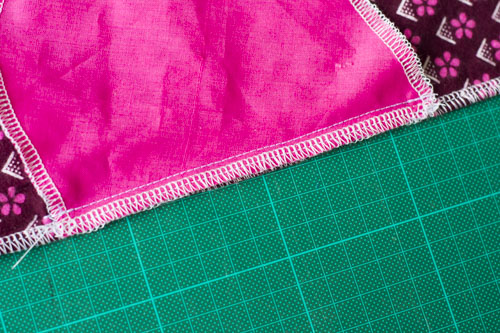 Now stitch the pocket to the main piece, using a 1/4″ seam allowance (or at least 1/8″ less seam allowance than included in the side seams, otherwise your pocket will be too visible).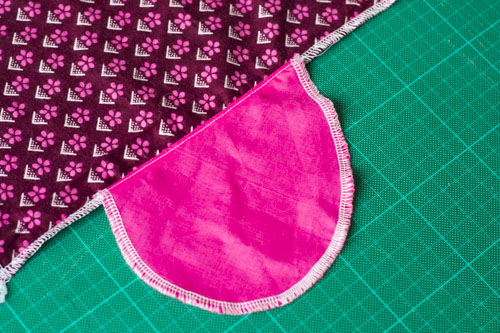 Fold the pocket piece away from the main piece, press and topstitch the pocket piece onto the seam allowance of the main piece.
Repeat this procedure for the other three pocket pieces.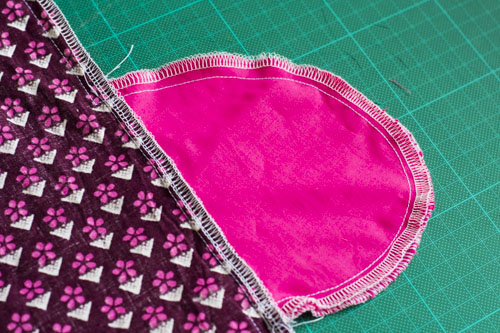 When it's time to sew the side seams, just place the main pieces and pockets on top of each other, right sides together and stitch the side seams in one seam, so that is a piece side seam, the outer edges of the pockets and the remaining side seam. Continue sewing your garment as usual and enjoy! Or at least, let your kids enjoy them, I can't say that finding all kind of weird and often sticky or muddy treasures in pockets is quite a joy for me… However, happy kids are, so I will keep on sewing pockets! Are your kids addicted to pockets as well? What's the weirdest hidden treasure you've found in your laundry? Mine are mostly sticks and snails… I'd love to hear yours in the comments!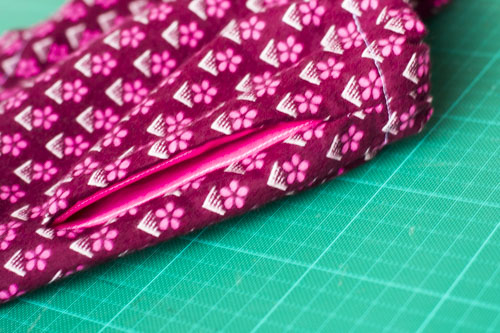 If you need help with your sewing projects, make sure to join our Peek-a-Boo Pattern Shop Facebook Group.
Other Tutorials
If you enjoyed this article, then be sure to check out some of these: