Today – I'll show you step-by-step how to sew a shirt. Specifically, the Women's Domino Dolman Tee. The Domino Dolman is packed with options for every day of the week and any time of the year. Mix and match options include:
Hood
Neckband
Short or Long Sleeves w/ Optional Cuffs
View A: Solid Front / Back
View B: Colorblocked (2-piece colorblocking with colorblocking below the bust)
View C: Colorblocked (3-piece colorblocking with colorblocking above the bust)
View D: Colorblocked (2-piece colorblocking with colorblocking above the bust)
Maternity
Nursing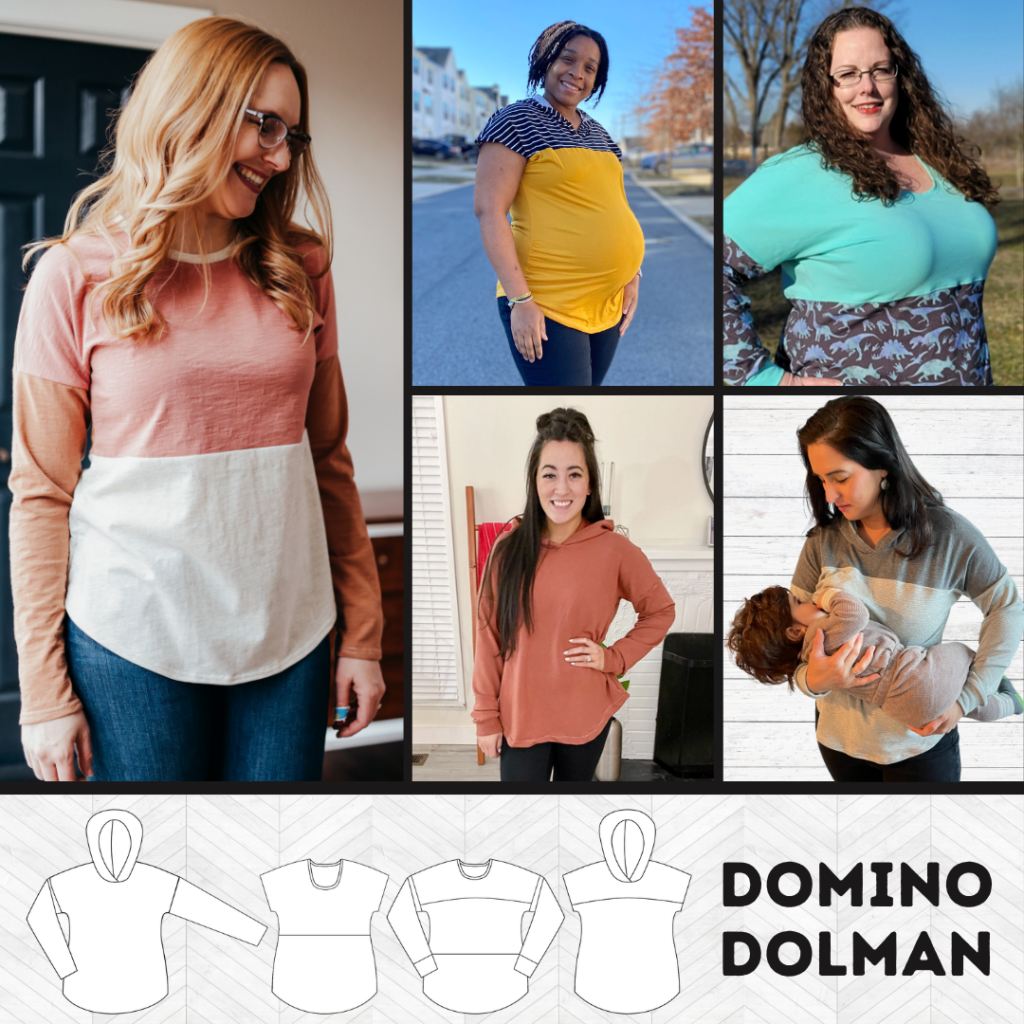 I first had the chance to sew up the women's domino dolman pattern back when it was in its testing phase. I had never been a tester before and was very excited to be given the chance to try. I was about 7 months pregnant at the time so naturally, I sewed up the maternity version which I was very much in need of. It was a fairly quick sew but what I loved more was how comfortable it felt.
When the Kid's Domino Dolman Tee was made available, it was a no-brainer that my kids would probably love it as well and they did! My son loves hoods and pockets for anything I make him and that's what so great about this pattern. It has various options to choose from and with that, so many different looks can be achieved from just one shirt pattern!
Choose from a list of options such as: long or short sleeves, color-blocked or solid front/back, hood or neckband, maternity or nursing, etc. Whichever you choose, this pattern will fill your wardrobe with a variety of shirts to wear throughout the week and all year long.
With that, let's get to how to sew this shirt up:
How to Sew a Shirt | Sewing the Domino Dolman Tee
Supplies Needed to Sew the Dolman Shirt:
Sewing machine
Iron, thread, needle, shears, pins or clips & a ruler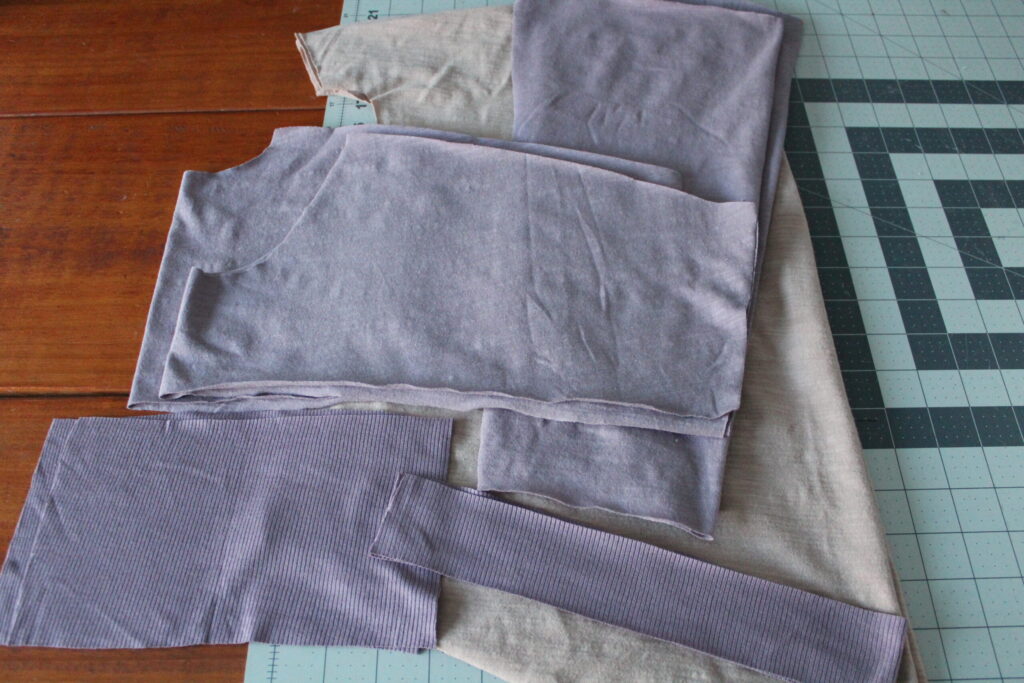 Pattern pieces are cut out and we're ready to begin! For this tutorial, I will be sewing up the standard version view D. All seams will be sewn using a 1/2″ seam allowance unless otherwise noted.
Dolman Part One: Front and Back Tee Construction
Shirt Step 1: Clip/pin the upper front piece to the lower front piece with the right sides together and raw edges aligned. Sew using a 1/2″ seam allowance.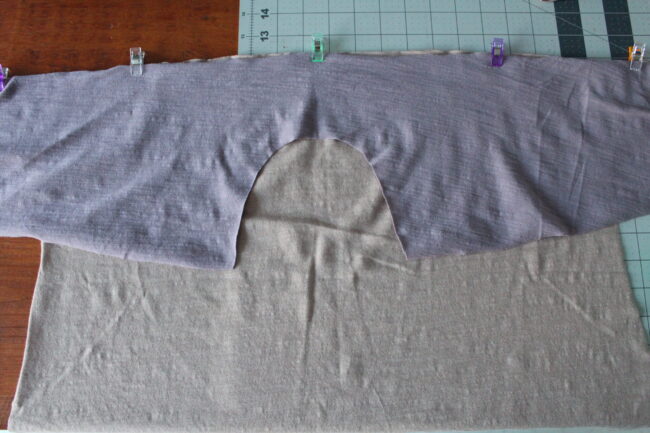 Shirt Step 2: Repeat for the upper and lower back pieces with the right sides together and raw edges aligned.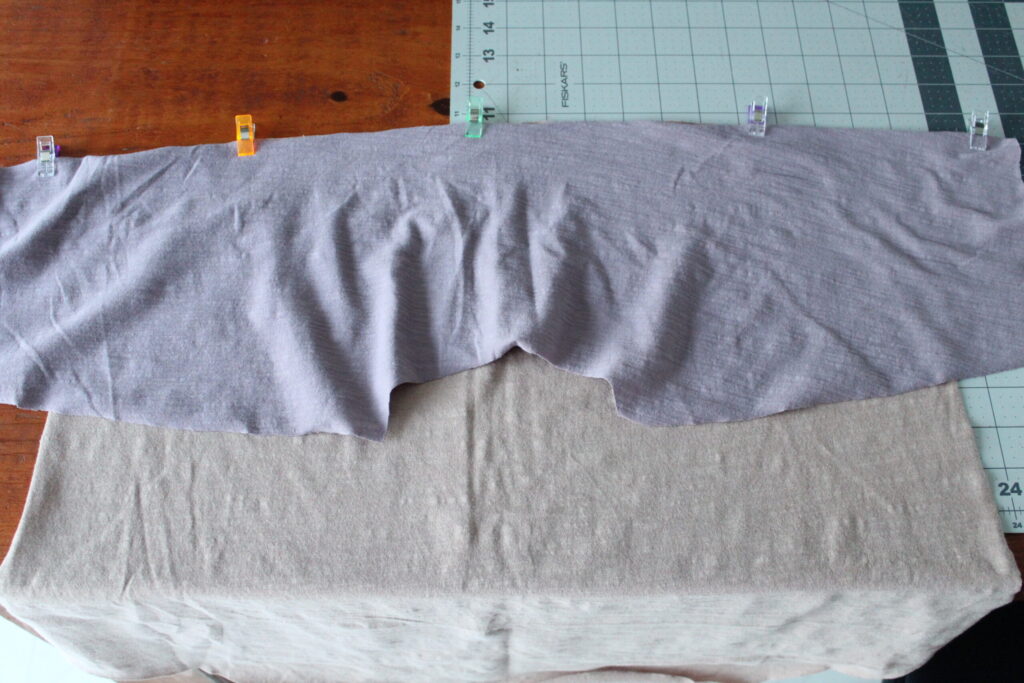 Shirt Step 3: Now we will press the front and back seams that you just created. Topstitching is optional but I decided to topstitch mine. It gives a more professional, finished look in my opinion with the overall look.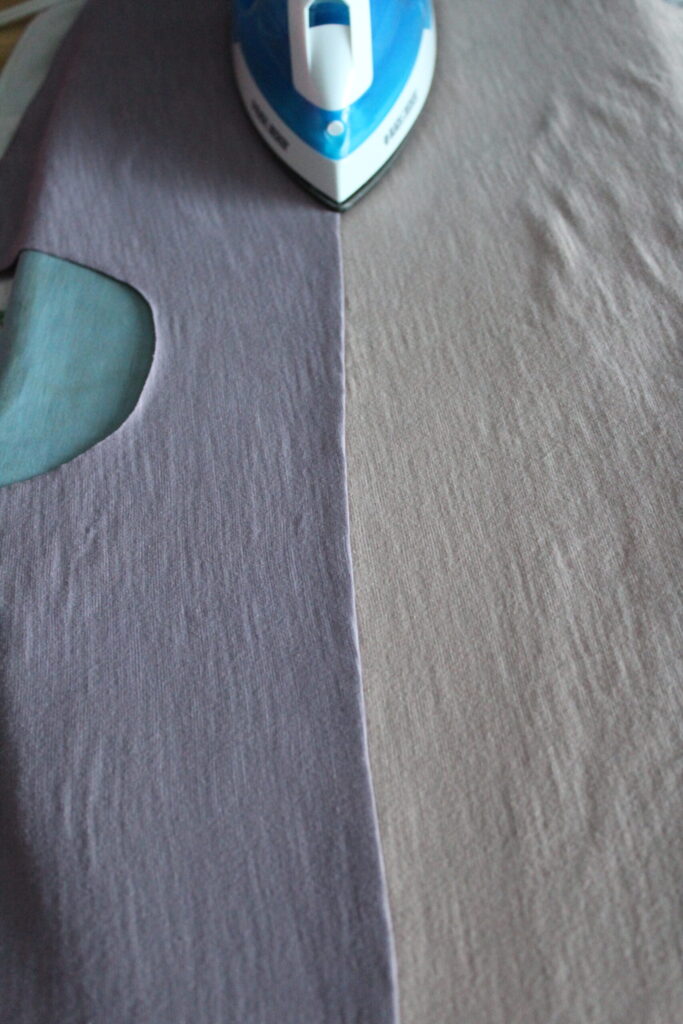 Shirt Step 4: Topstitching is complete for both the front and back pieces. (Please forgive the color tone changes to my pictures. I tried to beat the daylight before it went down but it won).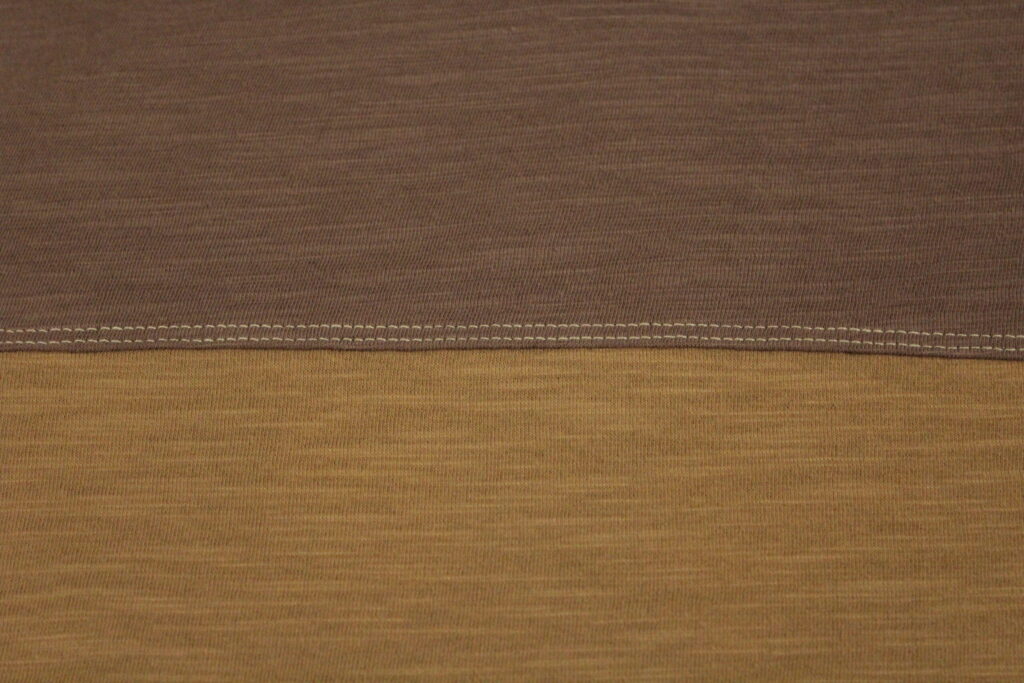 Dolman Part Two: Shoulder Seams
Shirt Step 5: With the right sides together, clip/pin the front and back together at the shoulder seams and sew.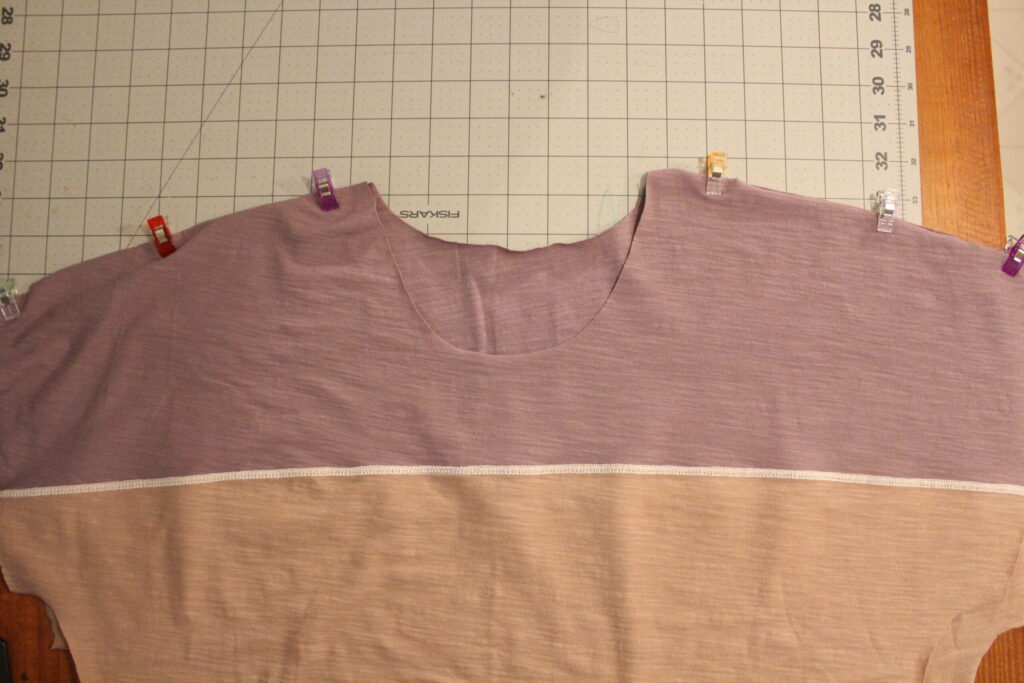 Dolman Part Three: Long Sleeves
Shirt Step 6: I went with long sleeves for mine. If you chose short sleeves, you would hem them at this point. Please refer to the pattern instructions for further detail. Ok, with right sides together, clip/pin the sleeves to the upper arm and sew.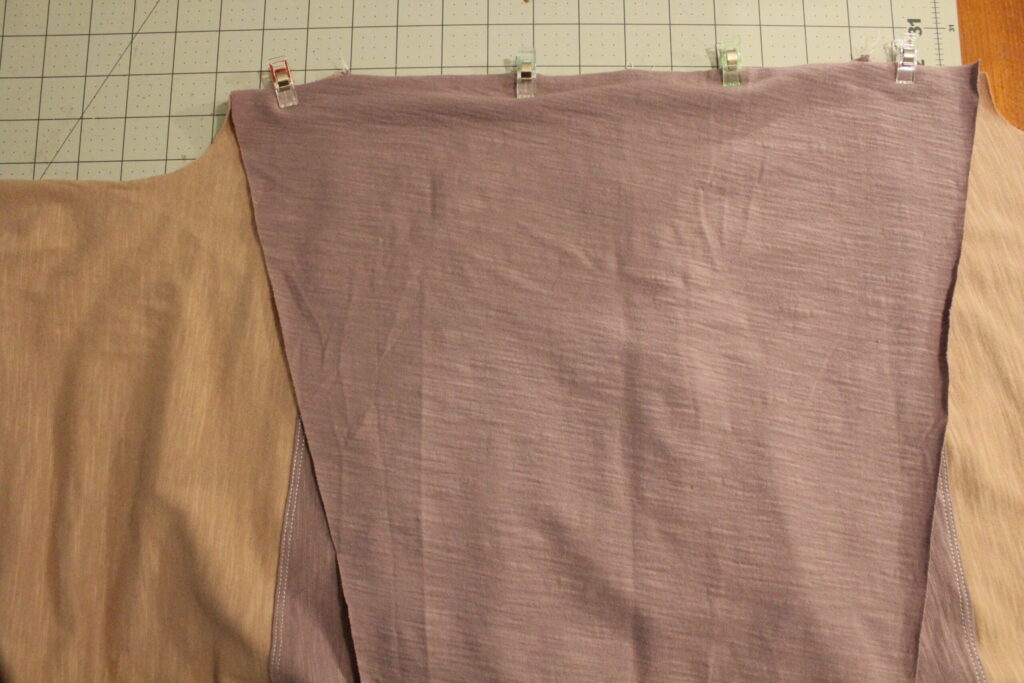 Shirt Step 7: Press the seam allowance away from the tee and topstitch if you wish. Again, I chose to topstitch mine.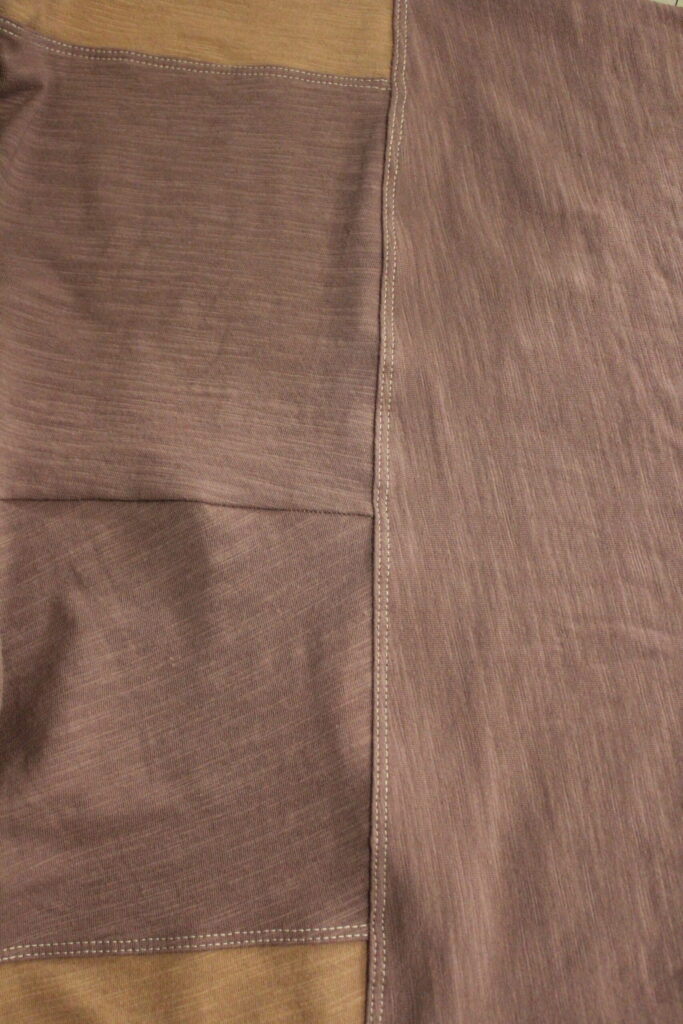 Part Four: Sewing the Front and Back Together
Shirt Step 8: With the right sides together, clip/pin the tee together along the sleeve and side seams. If you sewed the short sleeve version, it would be the same sewing format. Now we'll sew the front and back together. *Make sure the color-blocking seams are lined up as you sew for your version.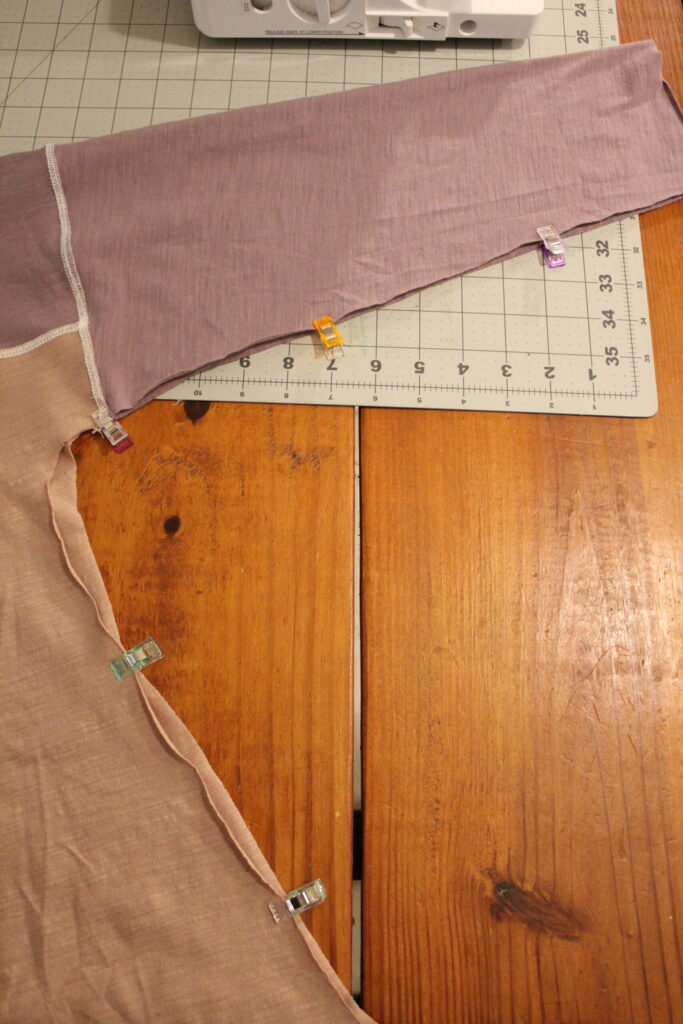 Shirt Step 9: Alright, our shirt has been enclosed and we will move on to the cuffs next. If you chose the non-cuff long-sleeve option, you would just hem the sleeves now. I chose cuffs for mine.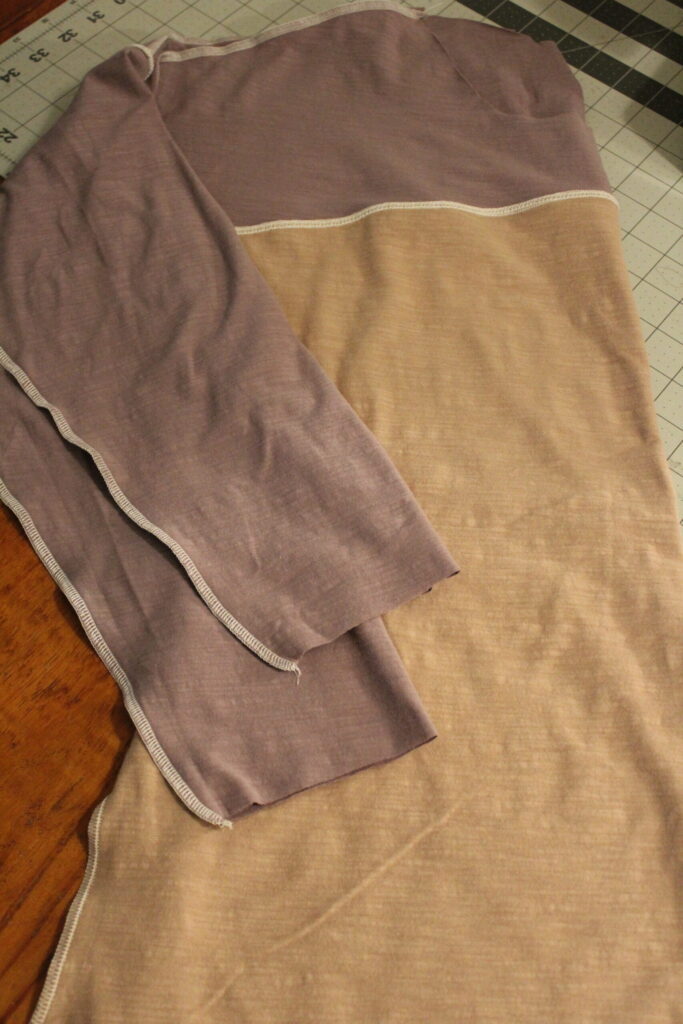 Part Five: Long Sleeve Cuffs
Shirt Step 10: With the right sides together, clip/pin and sew the short ends of each cuff together.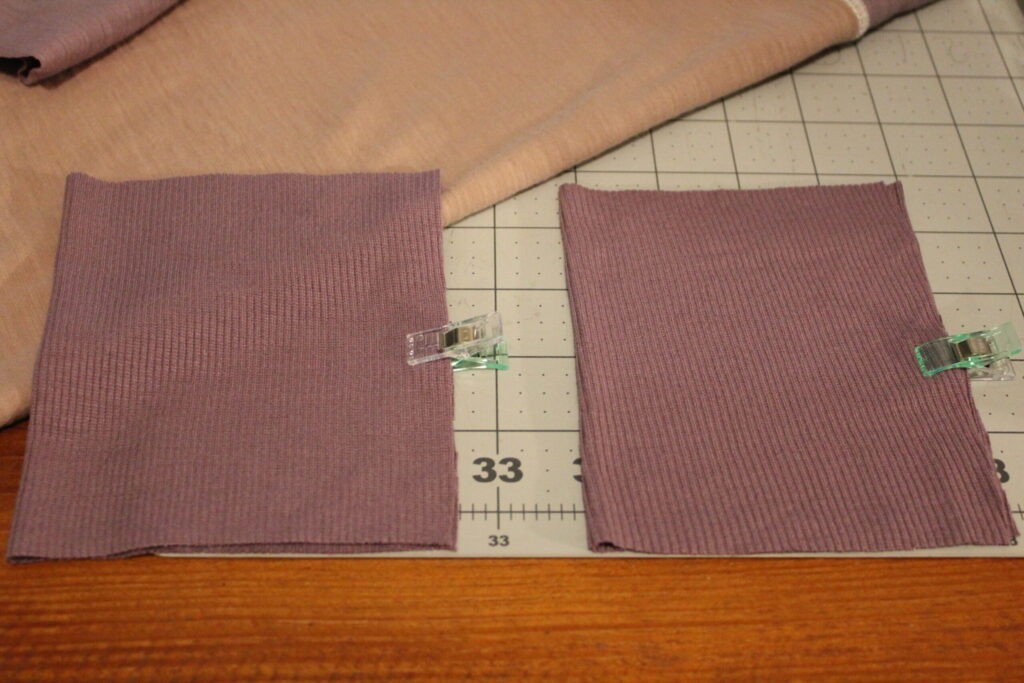 Shirt Step 11: Fold the long edges of the cuffs together so the seams are enclosed, and it is double thickness.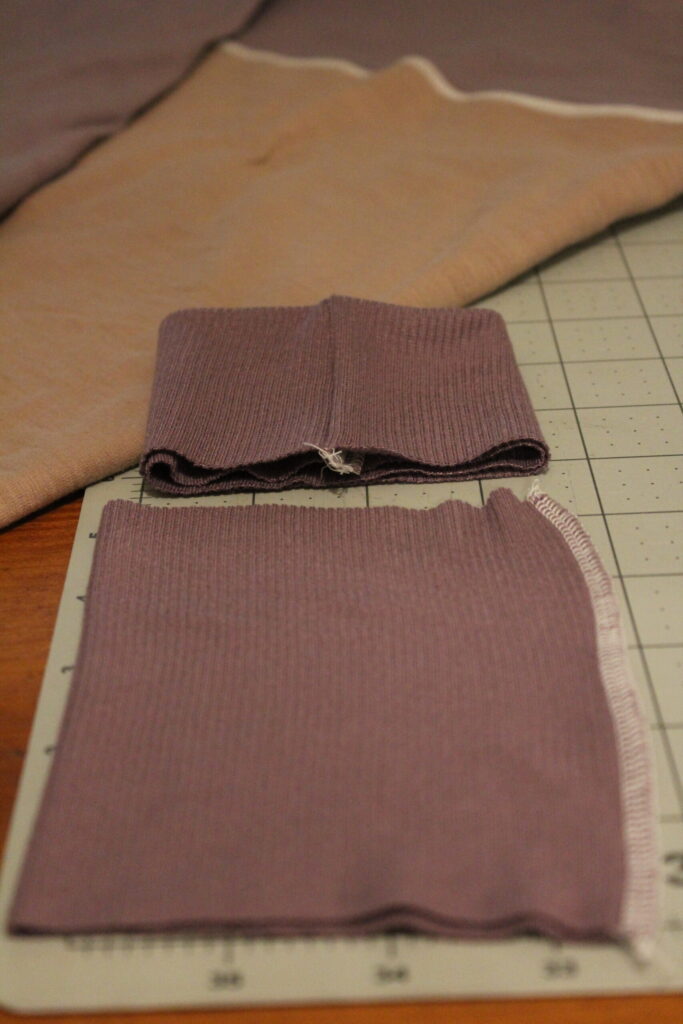 Shirt Step 12: With the right sides together, clip/pin and sew the raw edges of the cuff and sleeve together.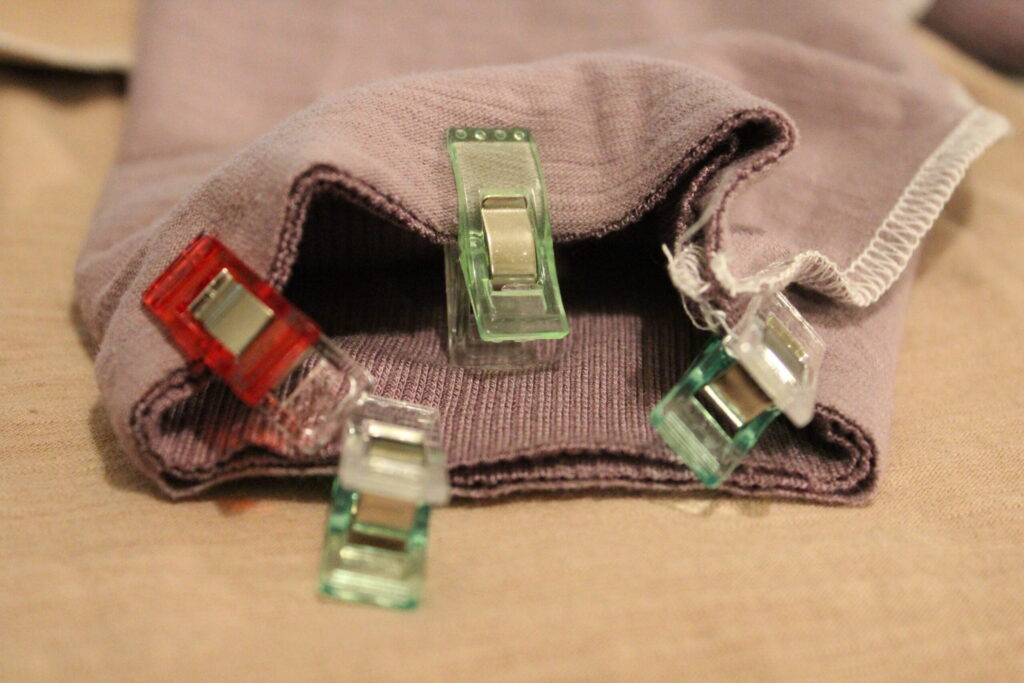 Shirt Step 13:The cuffs are now complete, and we will work on our neckband next. If you chose a hood, please reference the directions in the pattern for hood assembly.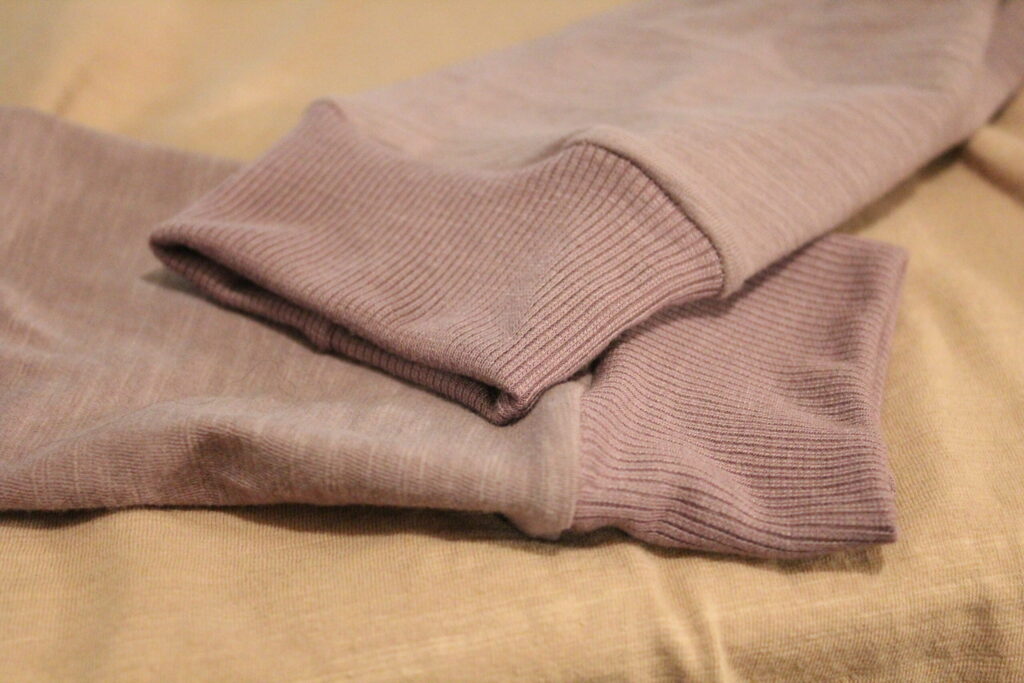 How to Sew a Dolman Shirt Part Six: Neckband
Shirt Step 14: With the right sides together, clip/pin the short ends of the neckband together and sew.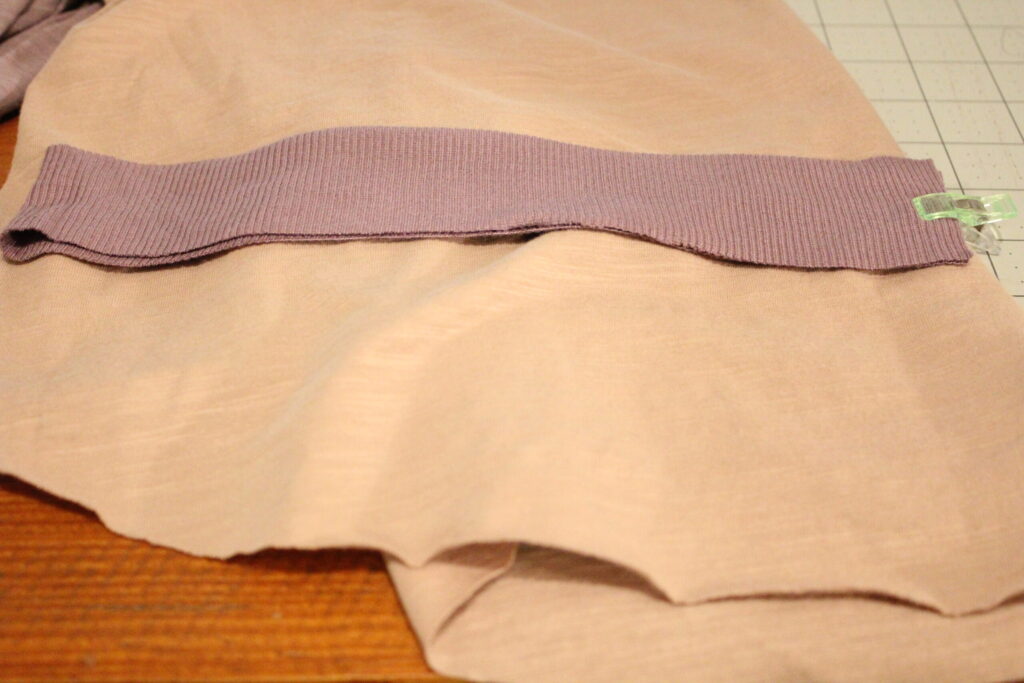 Shirt Step 15: Fold the neckband piece in half with the wrong sides together so that your seam is enclosed and clip/pin the raw edges to the neckline. Sew using a 1/4″ seam allowance. Gently stretch the neckband as you sew.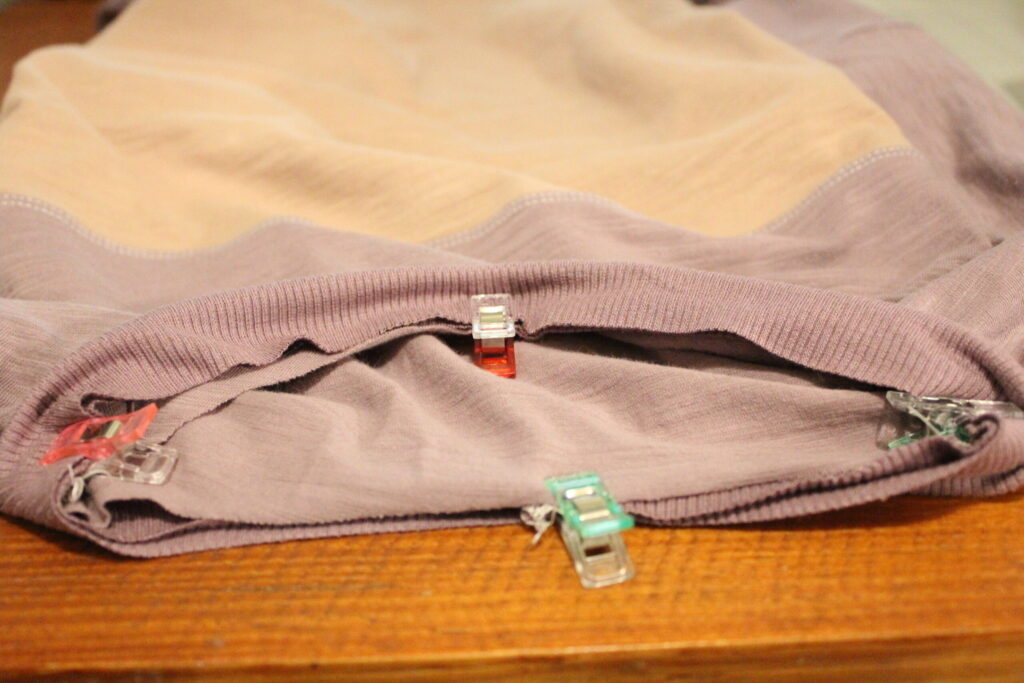 Shirt Step 16: Press the sewn-on neckband and we'll topstitch the seam allowance to the neckline next.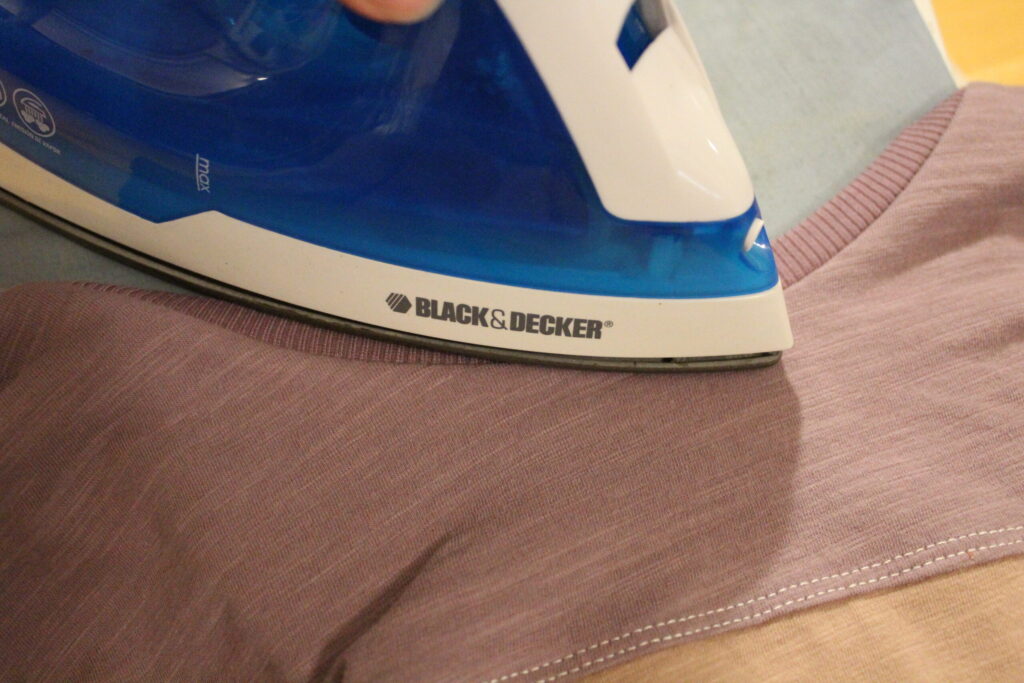 Shirt Step 17: Topstitching is now complete!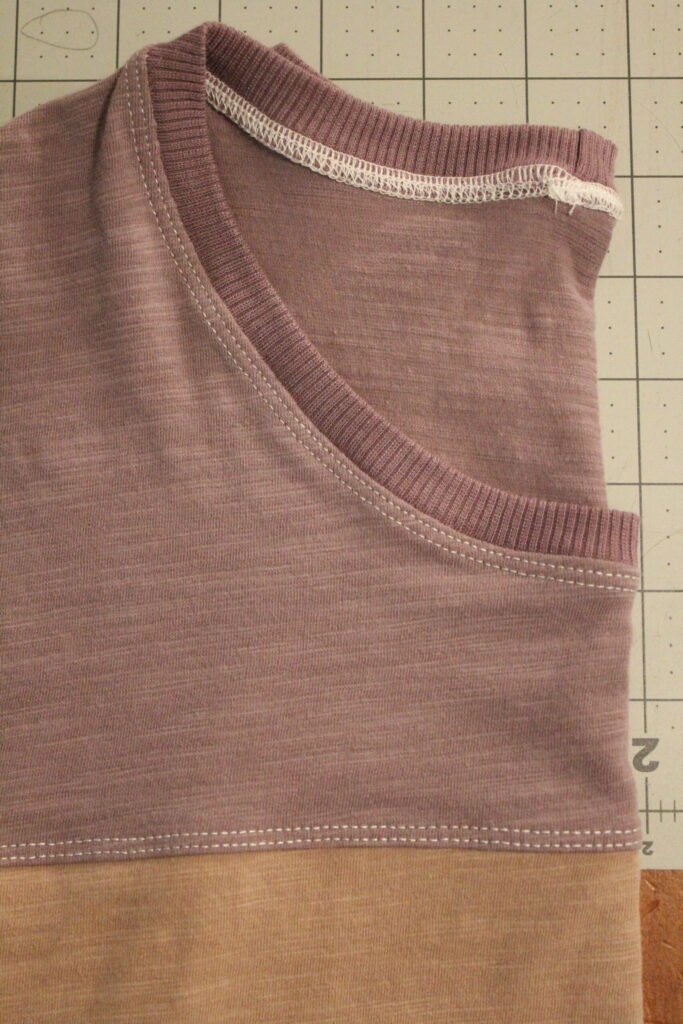 Sewing a Shirt Part Seven: Hemming
Shirt Step 18: Fold the bottom edge of the tee up towards the wrong side 3/4″ and press as you go along. Topstitch 5/8″ above the folded edge.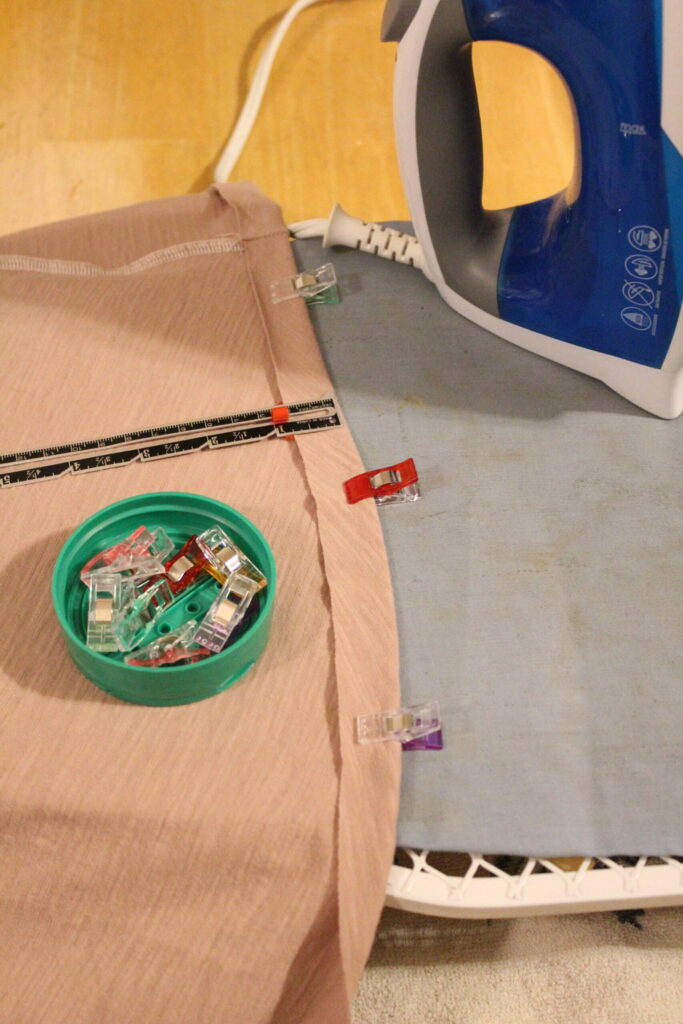 Shirt Step 19: Hemming Is complete. The curved hemline is so flattering!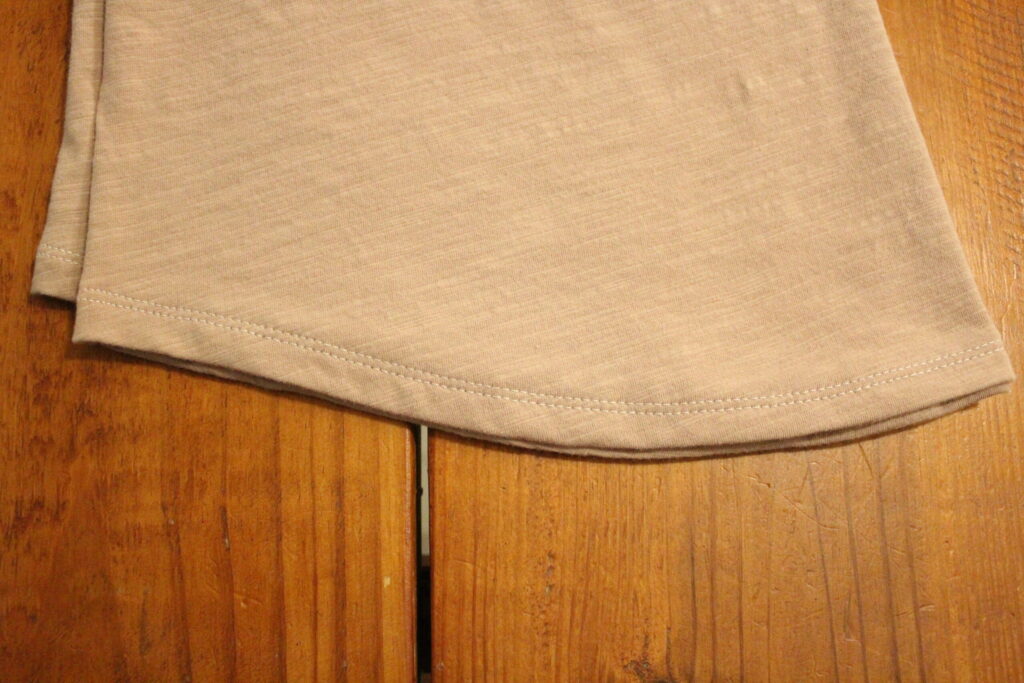 The Domino Dolman Tee is finished! Now it's time to try it on and see what we think?!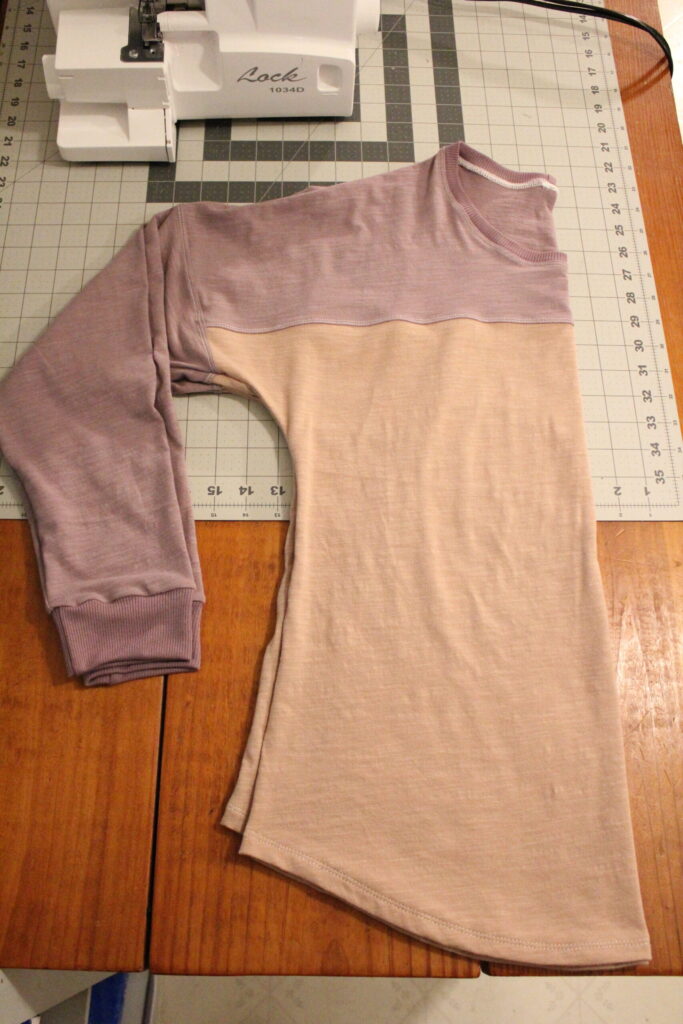 It is super comfortable and ready to wear for an outing! I could probably size down the next time, but I generally prefer my clothes to fit looser, and this pattern works great for sizing up or down depending on what you like for yourself.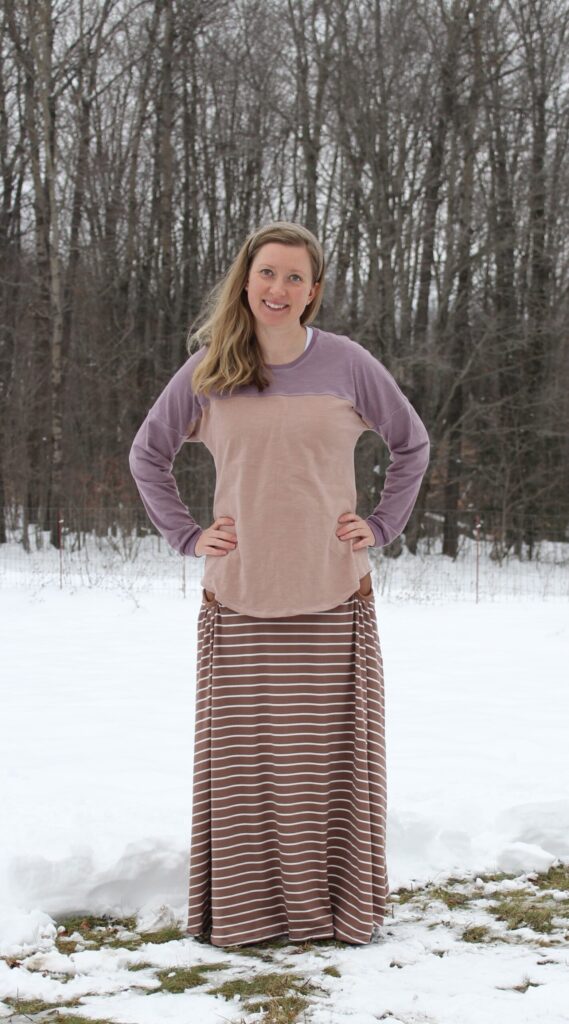 Here's the maternity option I had mentioned at the beginning of the article in rib knit. Throwback to 9 months ago. Great pattern for all stages of life 🙂
If you're looking for a quick shirt pattern to sew up this, is it! Dress it up or down, either will look great! I've got another domino dolman on my sewing table waiting for me and I'll probably try out some of the other options this pattern has to offer too.
Don't forget to check out the kid's domino dolman pattern as well if you haven't already! My youngest could use some more long sleeve dolmans right about now. What option will you sew up first?
Other Patterns & Tutorials
We'd sure like to thank Elisha for her tutorial on how to sew the Domino Dolman. While you're here, be sure to check out some of these other tutorials and patterns: