Today we're going to learn how to recover an office chair with this removable cover. I've been wanting to buy a new chair for my sewing room just because I hate this orangey chair. It felt so outdated and gloomy. My mom gave me this chair since she got one extra and I just accept it with open arms! (hey who doesn't love free stuff right?)
Instead of getting a new chair, I thought why not just sew a new cover for it since I have plenty of nice fabrics. But the moment I see those screws, it freaked me out! To be honest I am not into remodeling, renovating or whatever you call it and too lazy to figure out how to unscrew the seat and then screw it back.
That's when I figured out to make a removable seat cover for this chair. You don't need to unscrew and screw the chair, just put in on like a shower cap. If your chair is like mine, feel free to follow the tutorial. It is super easy and this quick sew only takes less than 30 minutes to finish.
How to Recover an Office Chair
Chair Materials
Stretchy fabric (knit, cotton lycra )
Papers for drafting the pattern
¼ or 3/8 inch of elastic
How to Recover an Office Chair Steps
Chair Step 1: We are going to draft a pattern for the top and bottom padding/cushion. Take your measurement tape and start drawing.
Step 2: If you do not know how to draft, take a big piece of paper just enough to cover the padding, lay it on and pin.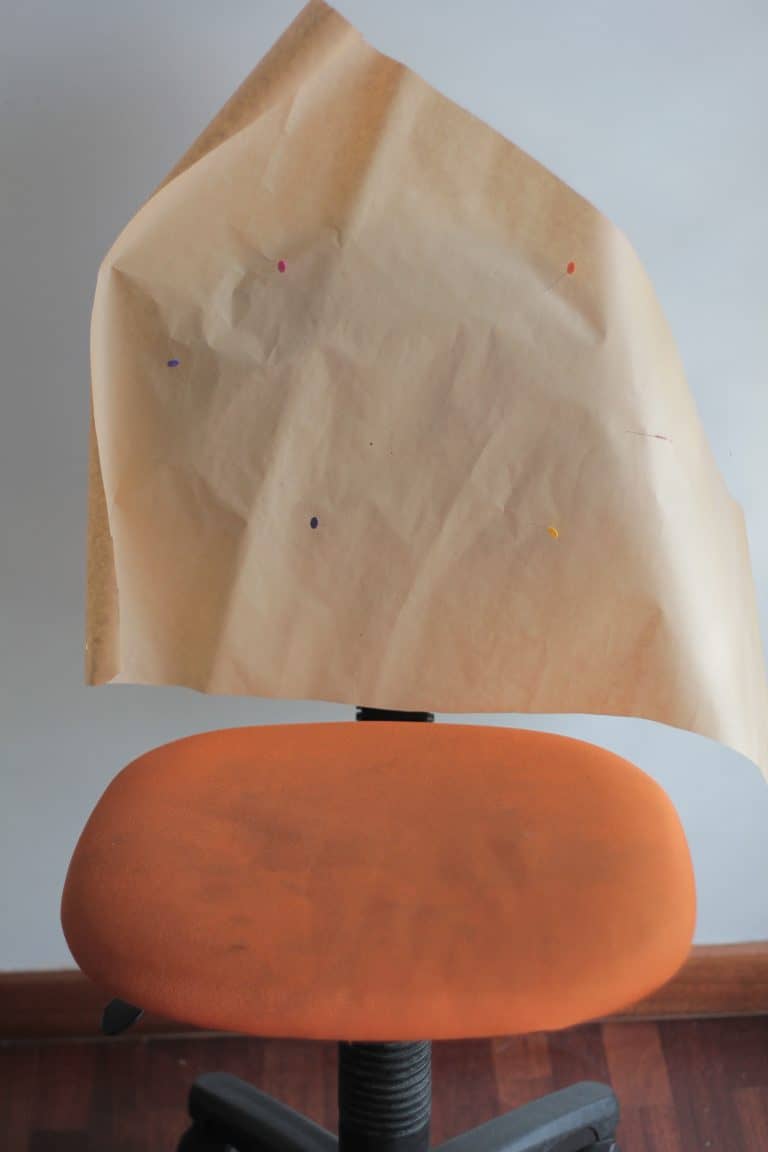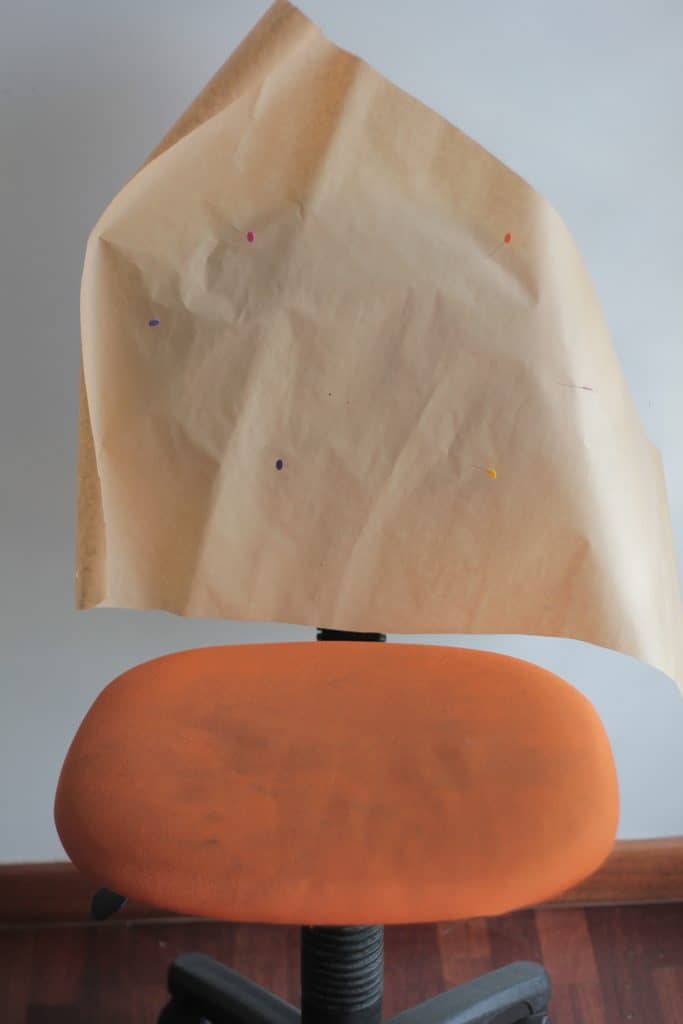 Step 3: Now grab a pencil and trace along the edge of the cushion. It is okay if the line is not smooth, just try your best to draw.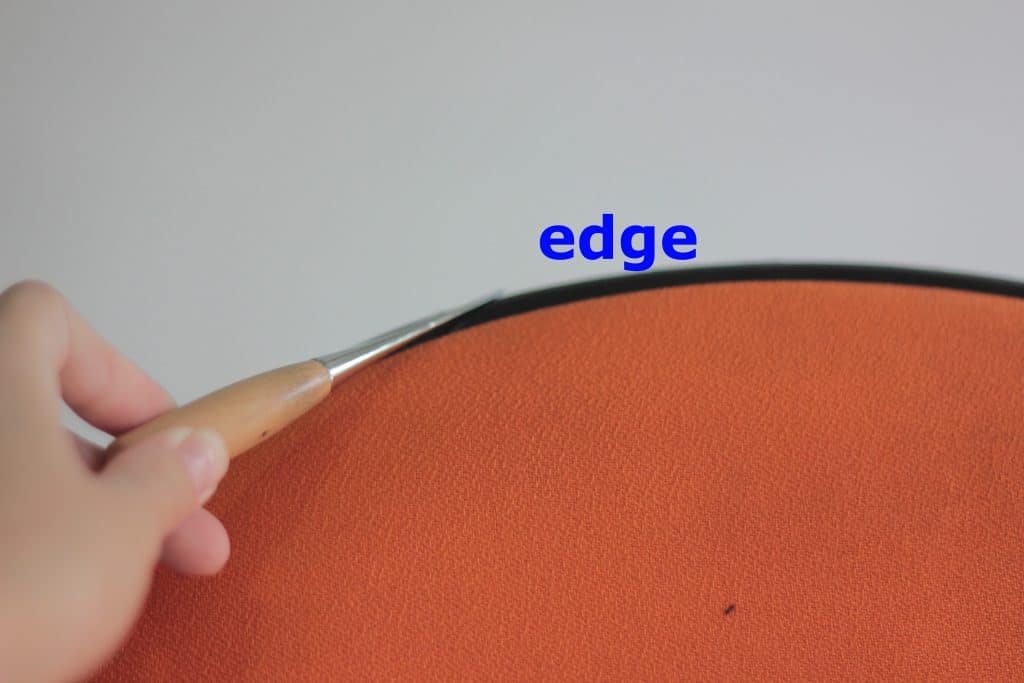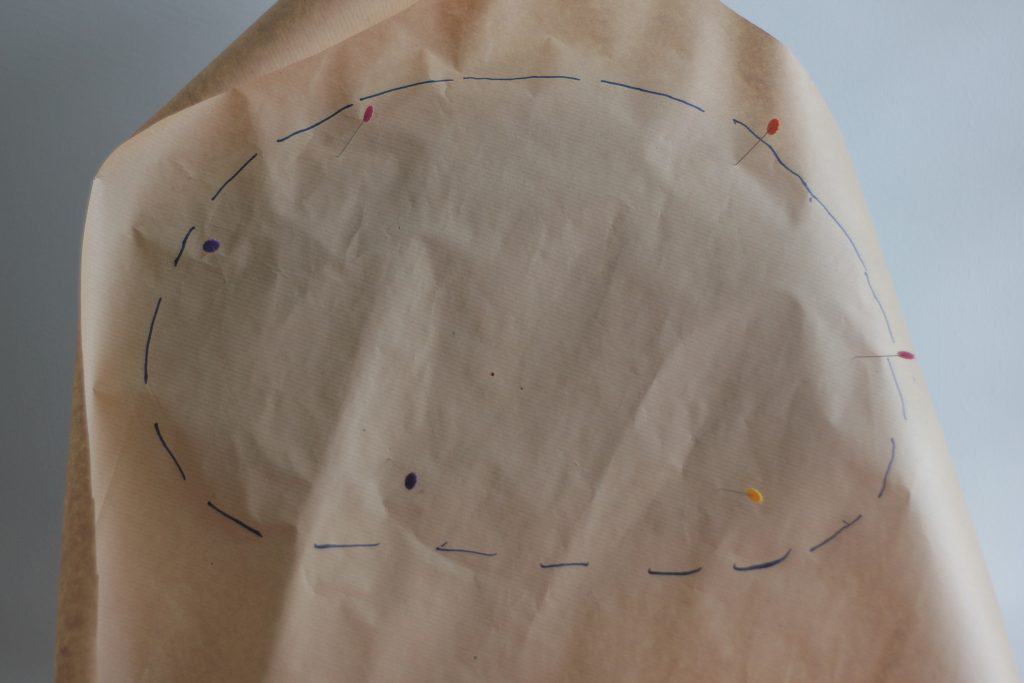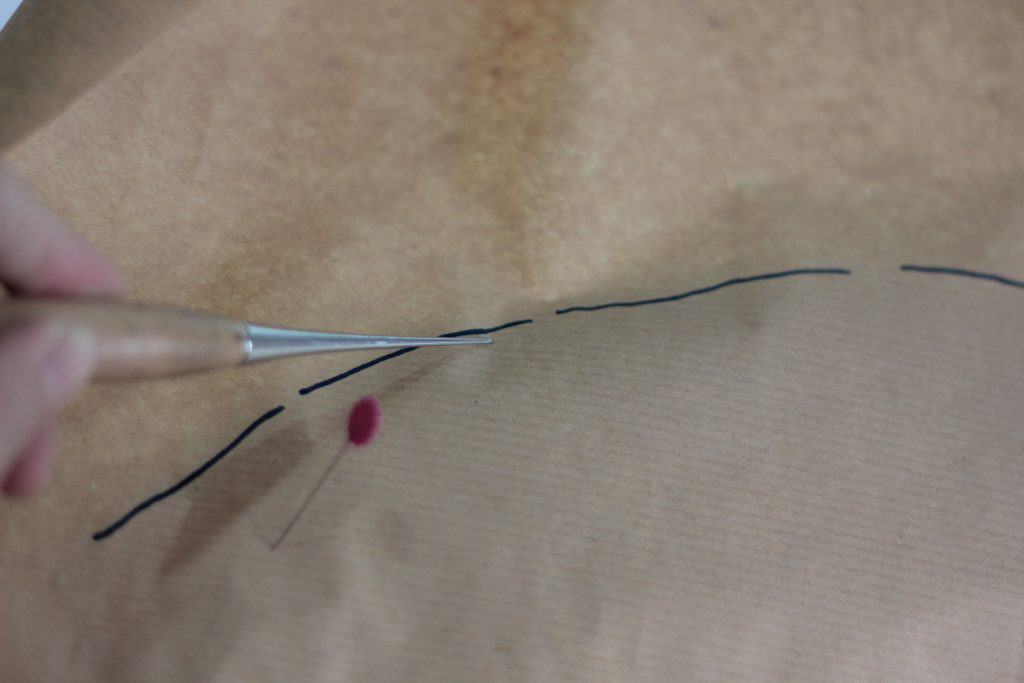 Step 4: Remove the paper and smoothen the lines and curves. Fold the paper in half to get a symmetrical shape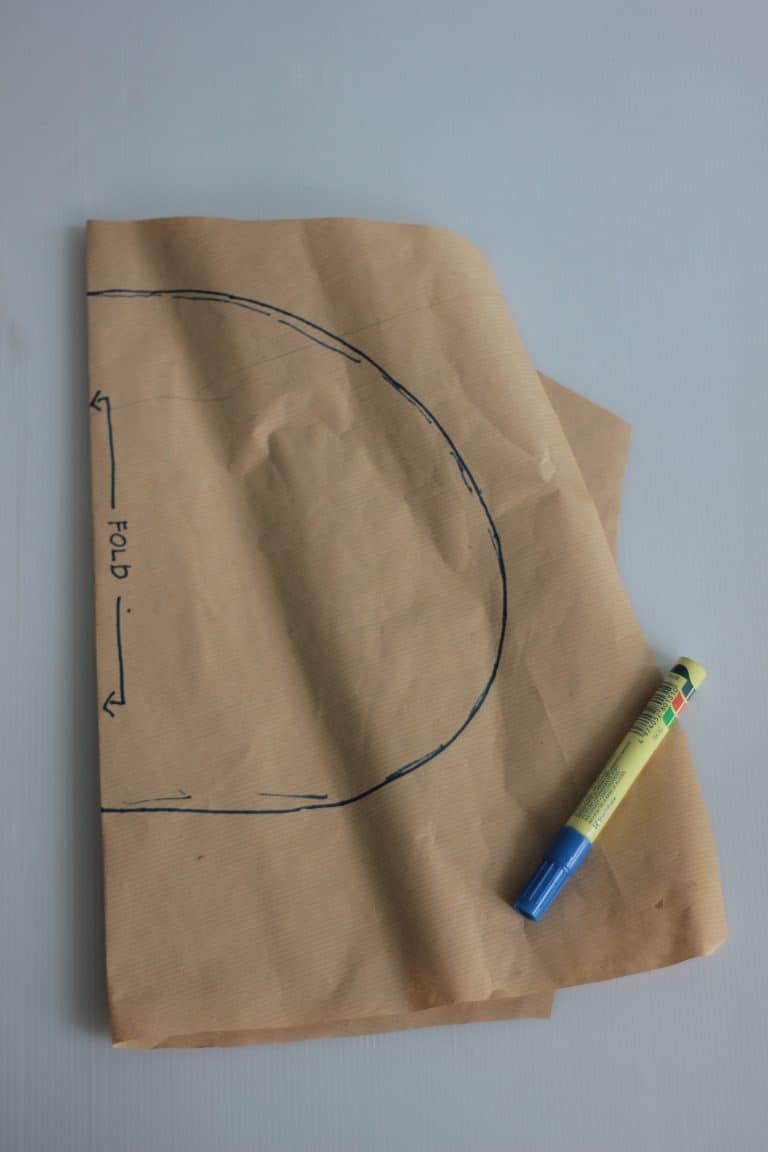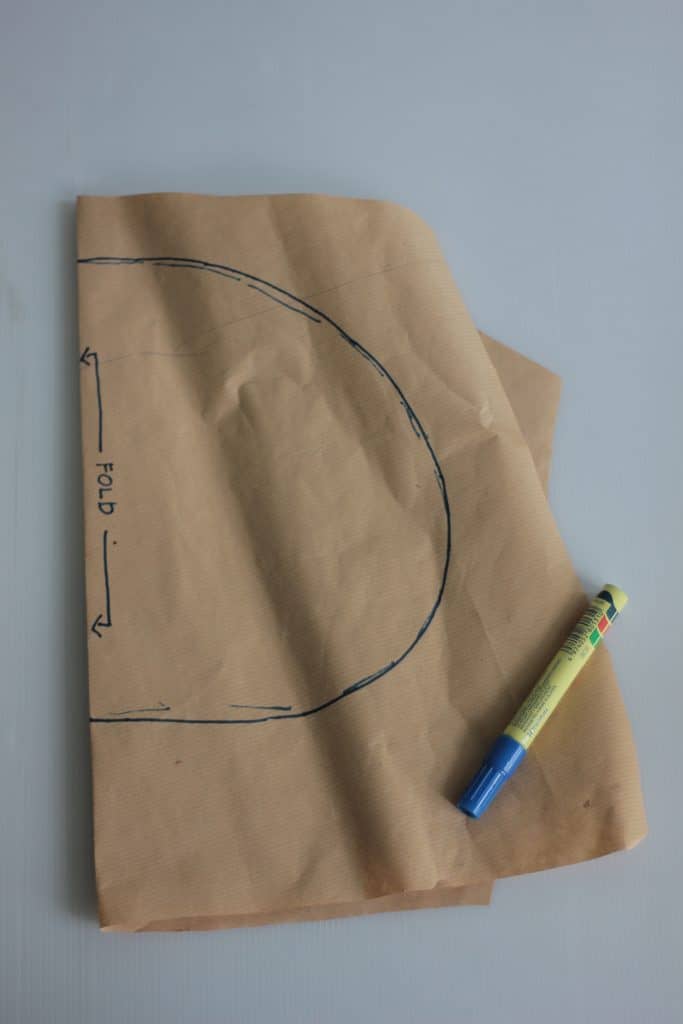 Chair Step 5: Lay the pattern on the fabric and mark the seam allowance. I put 1.5 inches since the cushion is not so thick plus we are using knit fabric so It can stretch once we put on the seat.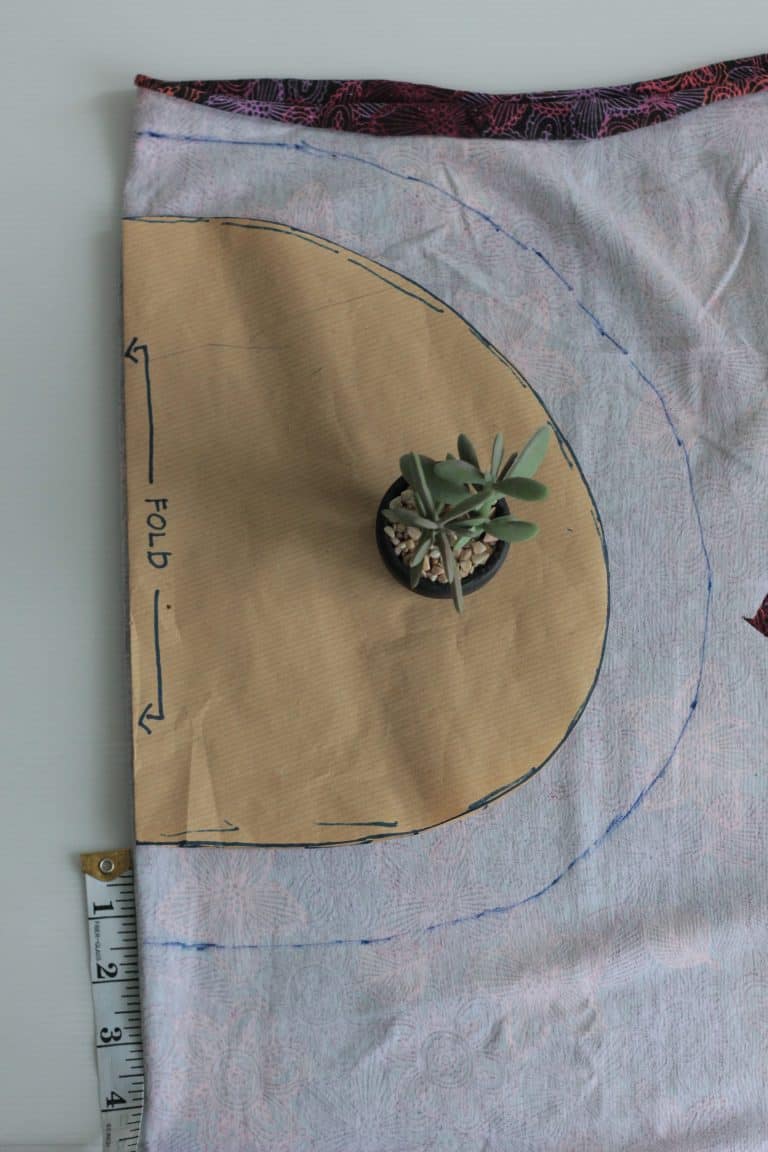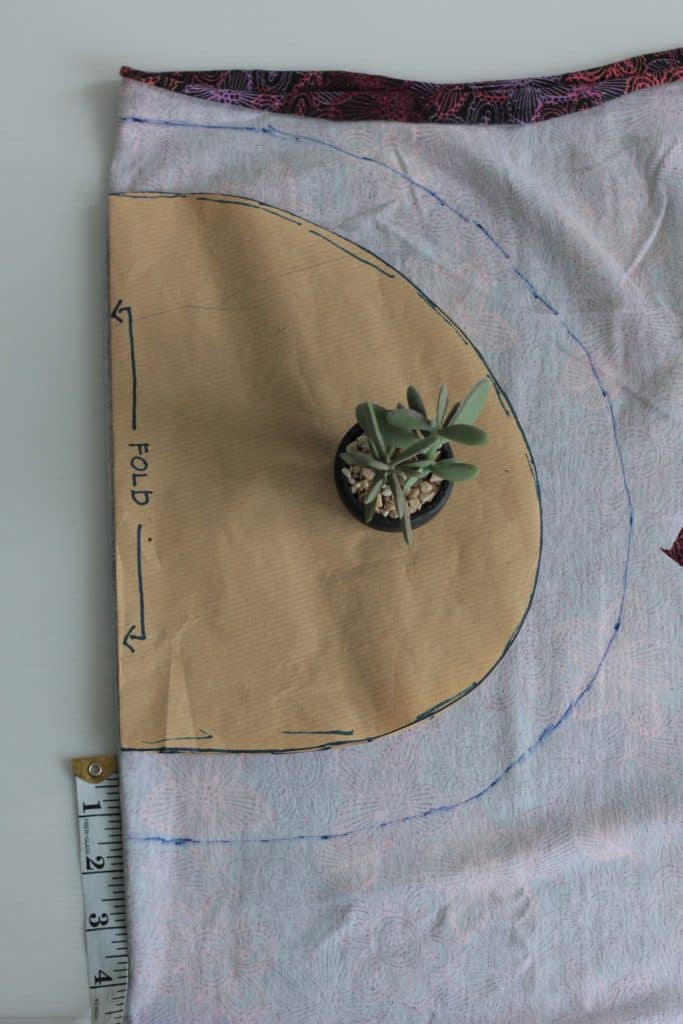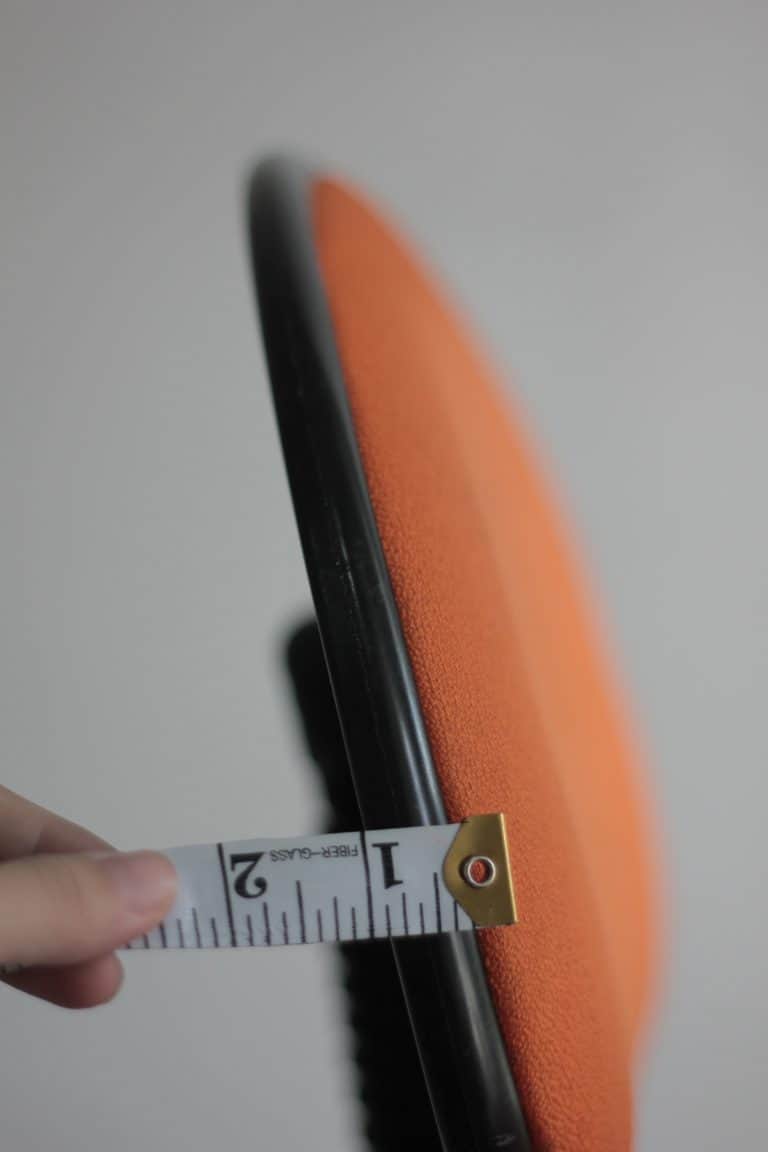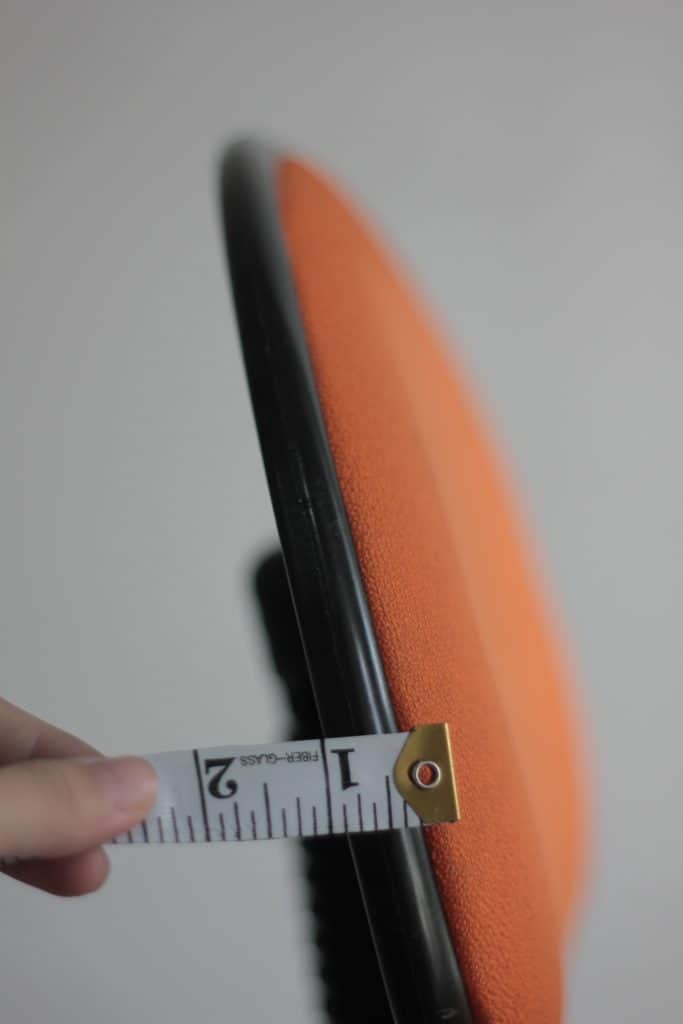 Chair Step 6: If the cushion have an uneven shape like this, be sure to mark the upper and lower parts. Mark using fabric pen, tag or ribbon or whatever that works for you. Rolled hem the edges or leave it raw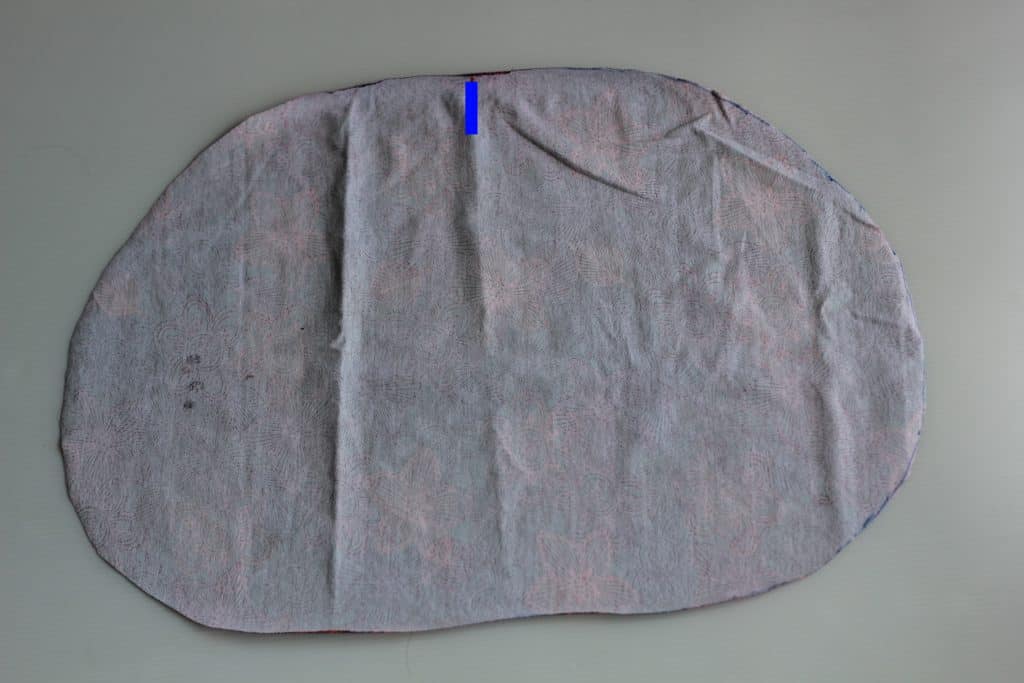 Chair Step 7: With the wrong side facing you, take the elastic and place it ¾ inches from the edge. Pin in place. Set your zig zag length and width, I set mine at 4 and 3.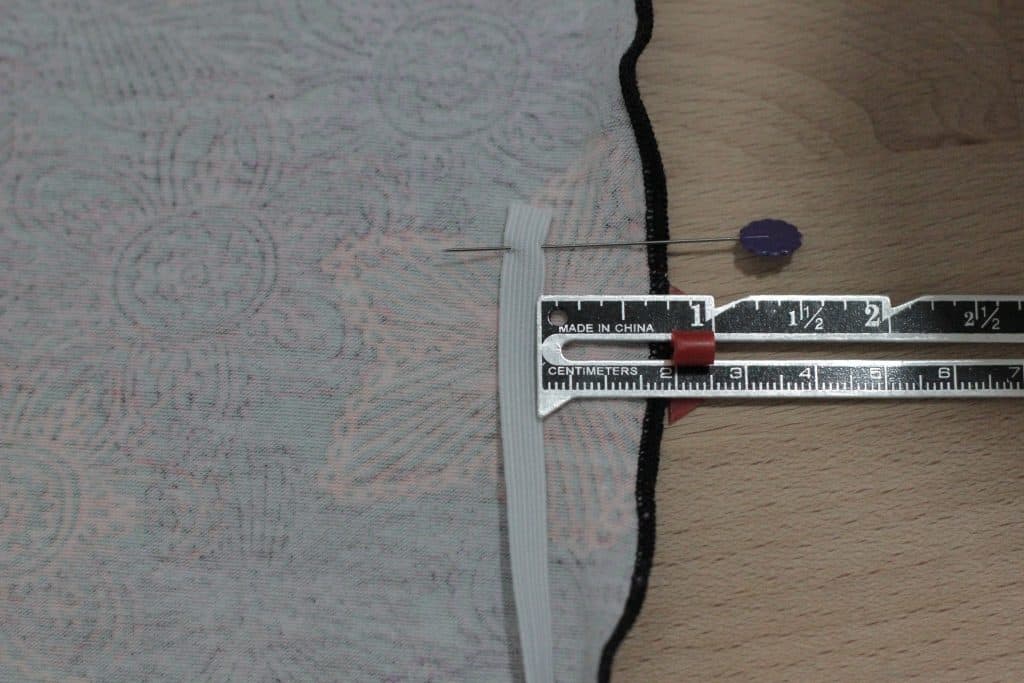 Chair Step 8: Sew back and forth for the first few stitches. Now pull your elastic to the max and slowly sew. Your right hand will pull the elastic and ensure it is at the correct seam allowance while your left hand will pull the fabric at the back. Sew all around the edges. Repeat with the bottom padding.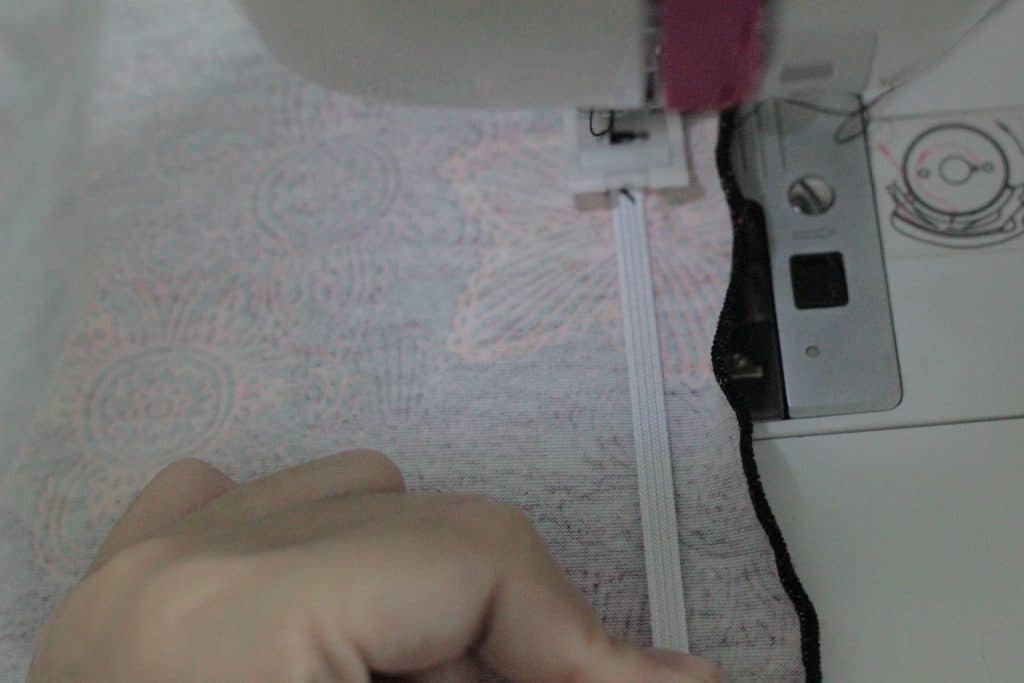 Chair Step 9: Your cover will look like this once finished. Now try it on!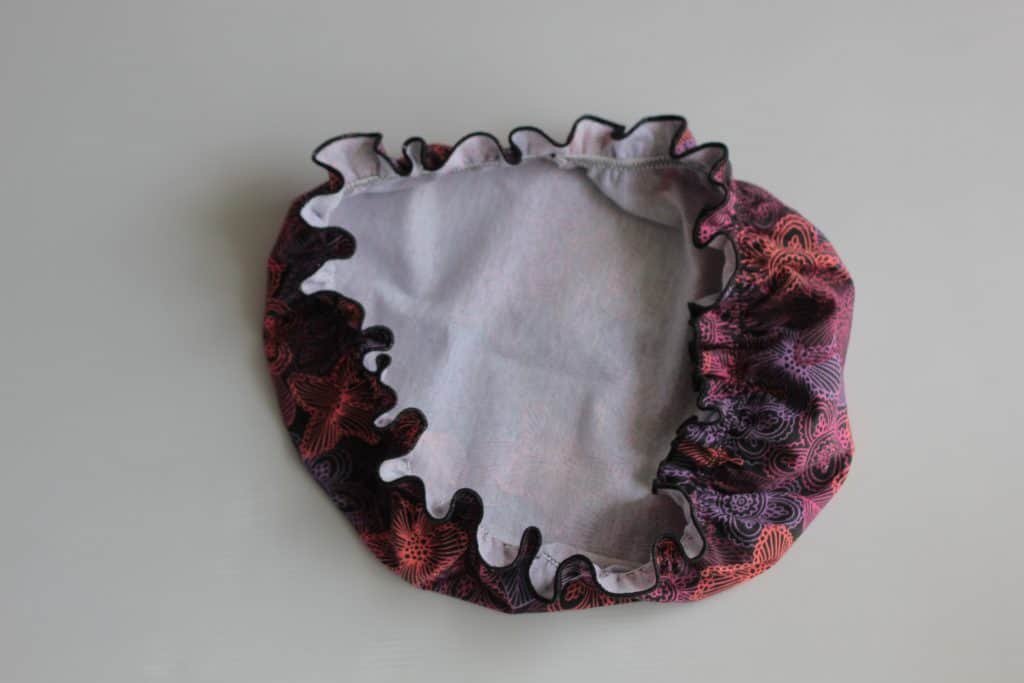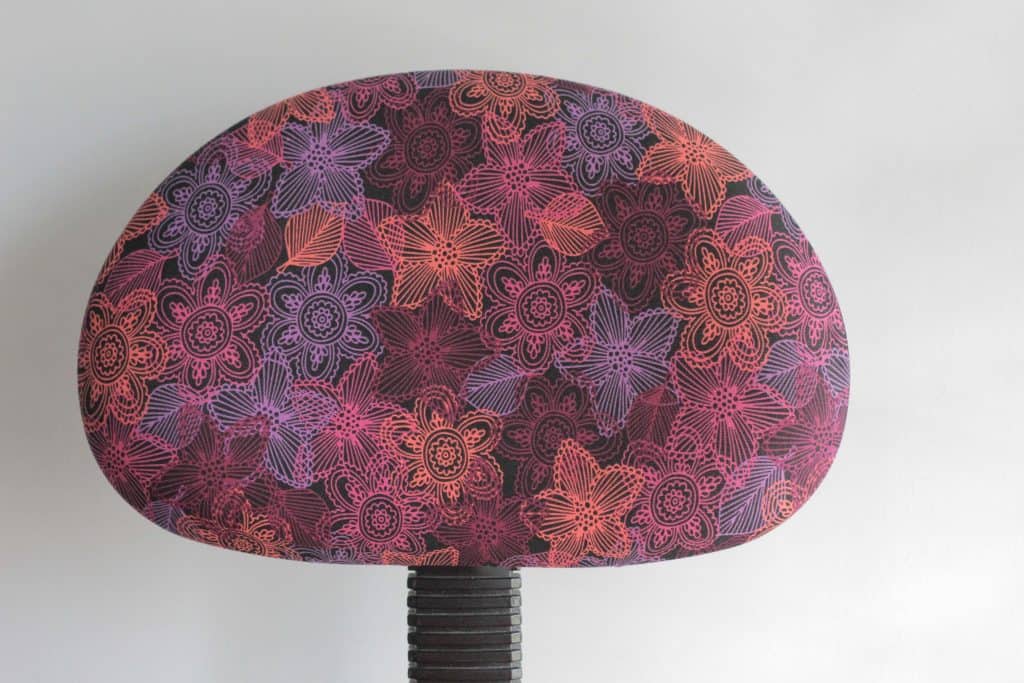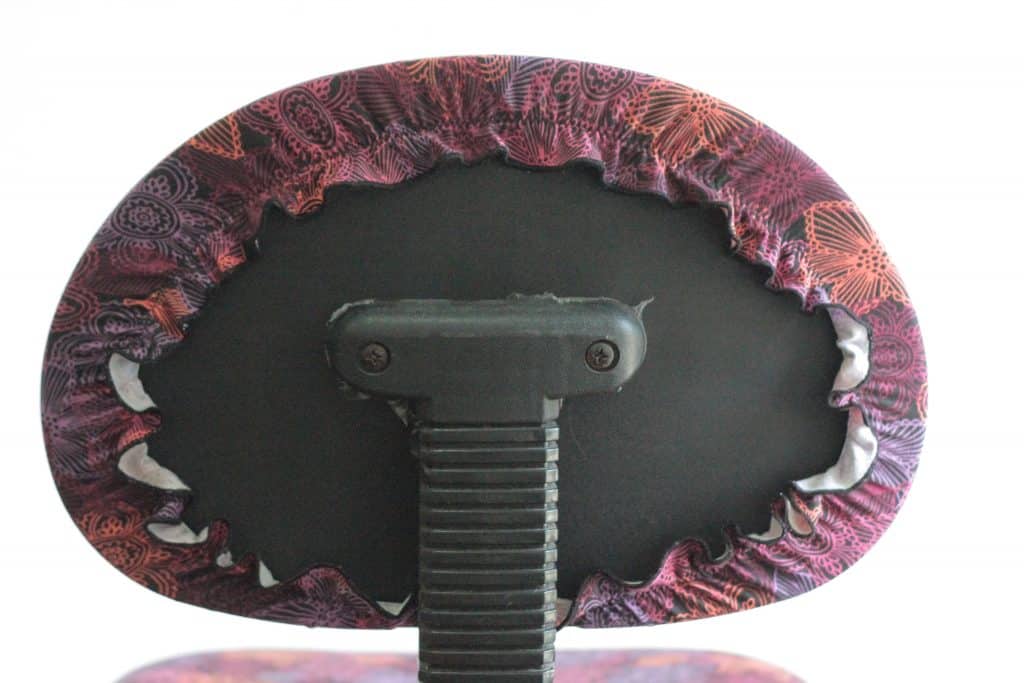 I already made 2 covers and now I am so glad that I can have a 'new chair' whenever I want. Hope you like the tutorial and feel free to share what you sew for your chair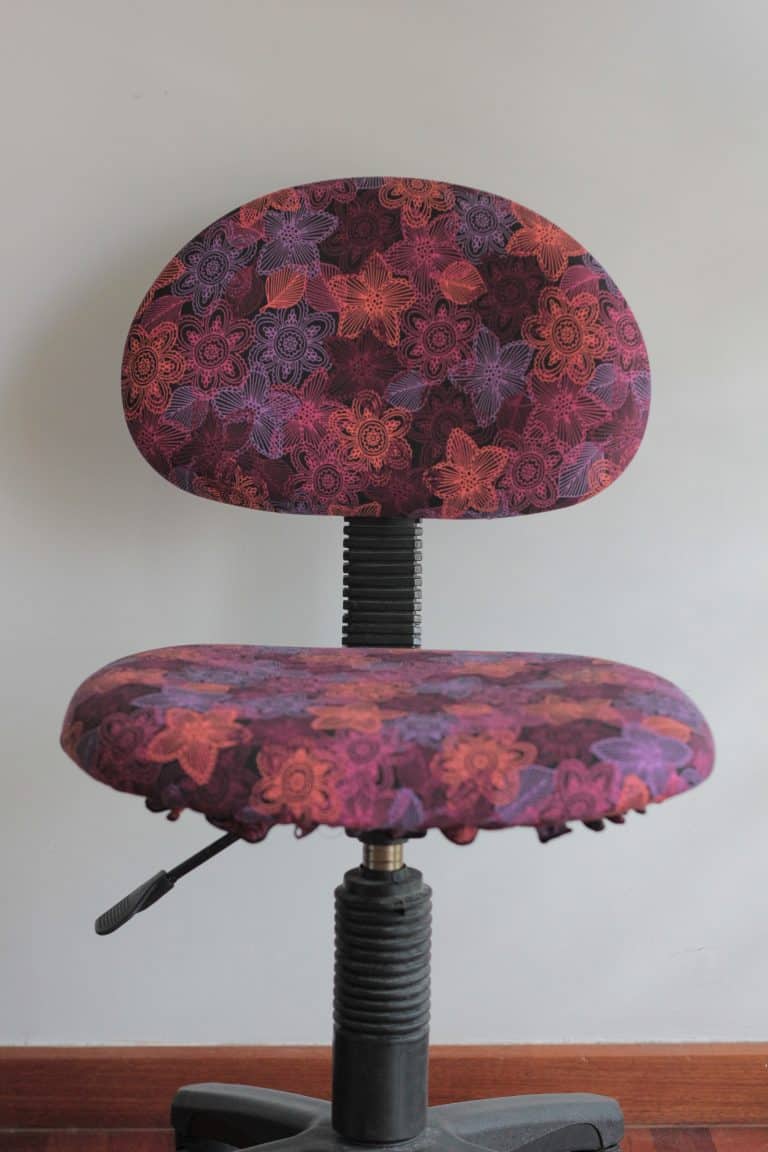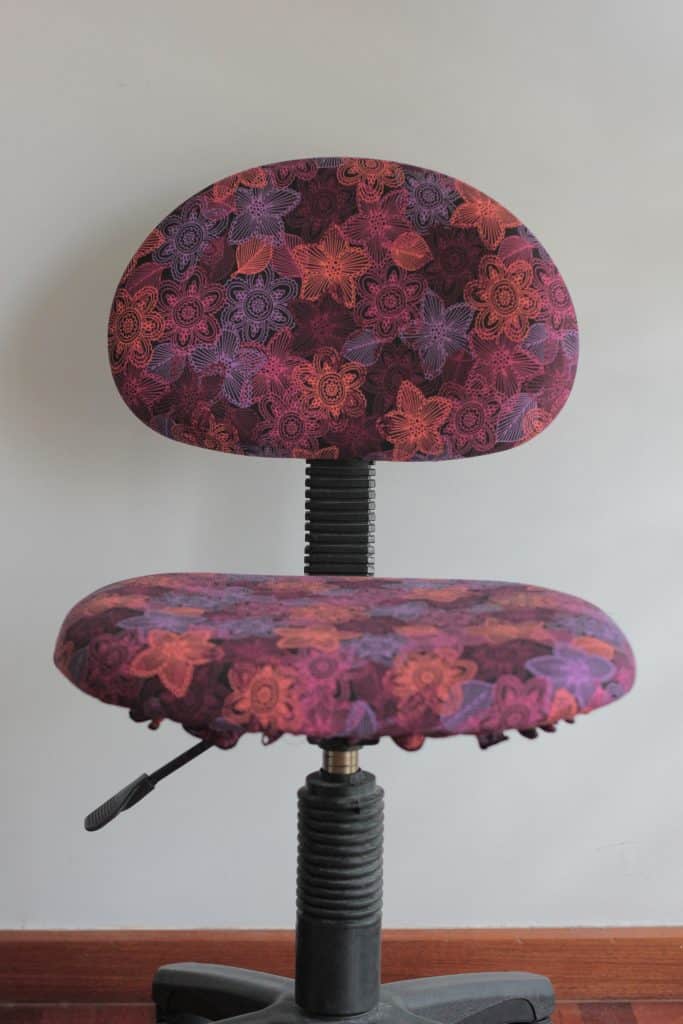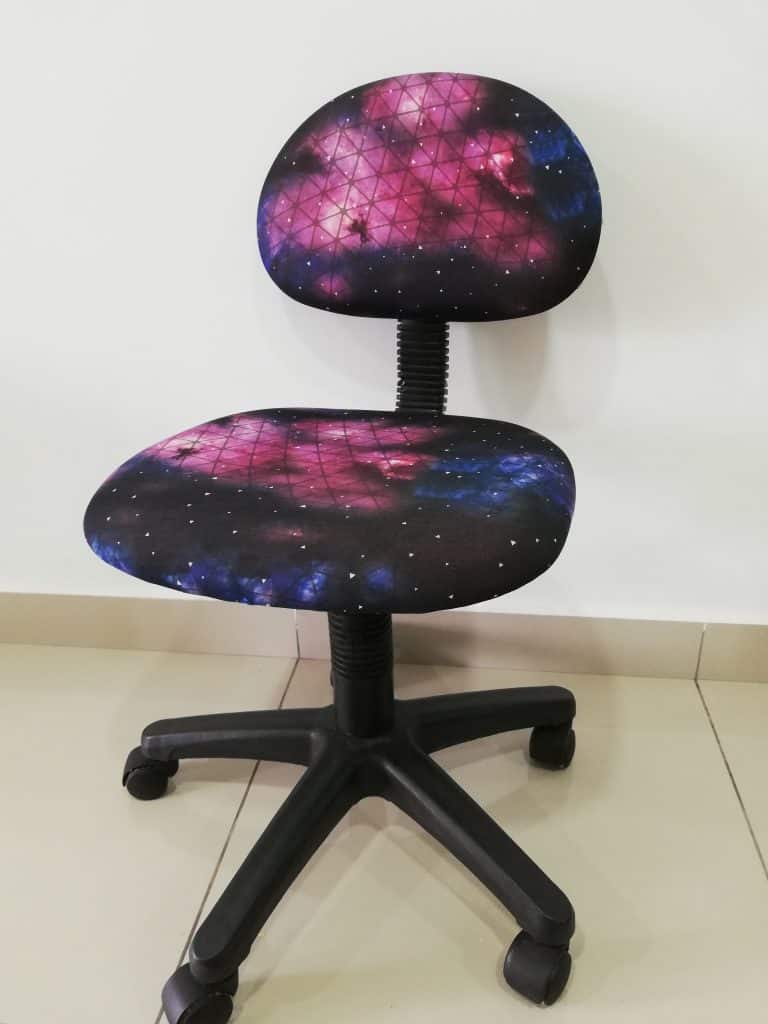 Other Sewing Tutorials
Also be sure to join us in the Peek-a-Boo Pattern Shop Facebook Group to share what you make and ask sewing-related questions.