Ever wondered how to mend a hole in fabric? I am sure many of you have had an instance where you needed to patch a hole in a worn item of clothing or perhaps, like me, you cut out a sewing project and later learned that the fabric had a hole in it. I am going to show you two ways to mend a hole today.
How to Mend a Hole in Fabric | Fix a Tear or Hole in Your Fabrics
Tools and Materials to Sew Holes in Your Garment
You will need the following if you are going to try both ways:
needle
sewing thread
interfacing
sewing machine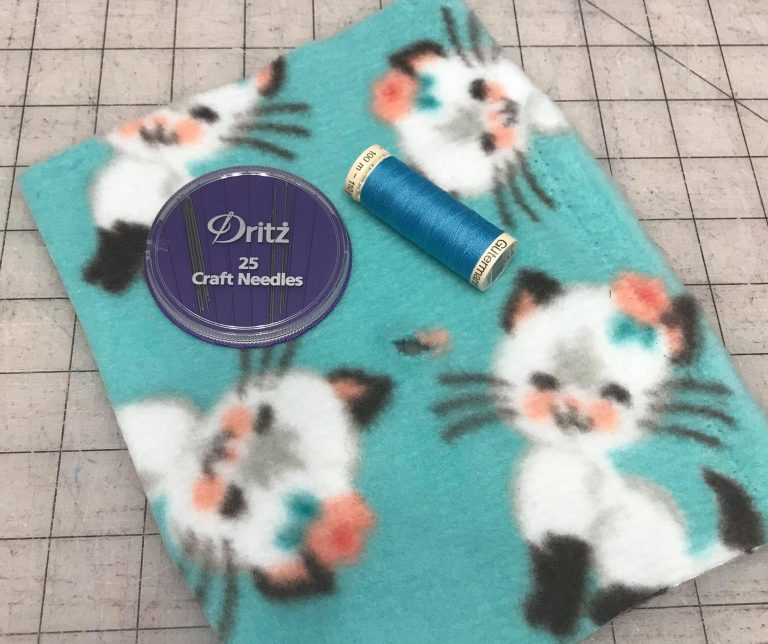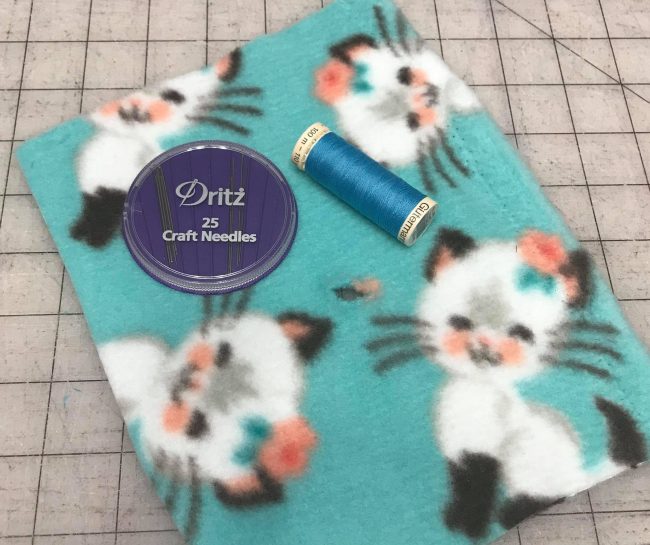 Method #1 | Use a Ladder/Whipstitch to Sew or Mend a Hole in Your Fabric
The first way you will do a ladder/whipstitch to close the hole. You will want to make sure to sew even stitches so that the fabric doesn't look puckered and then tie it off with a knot on the inside.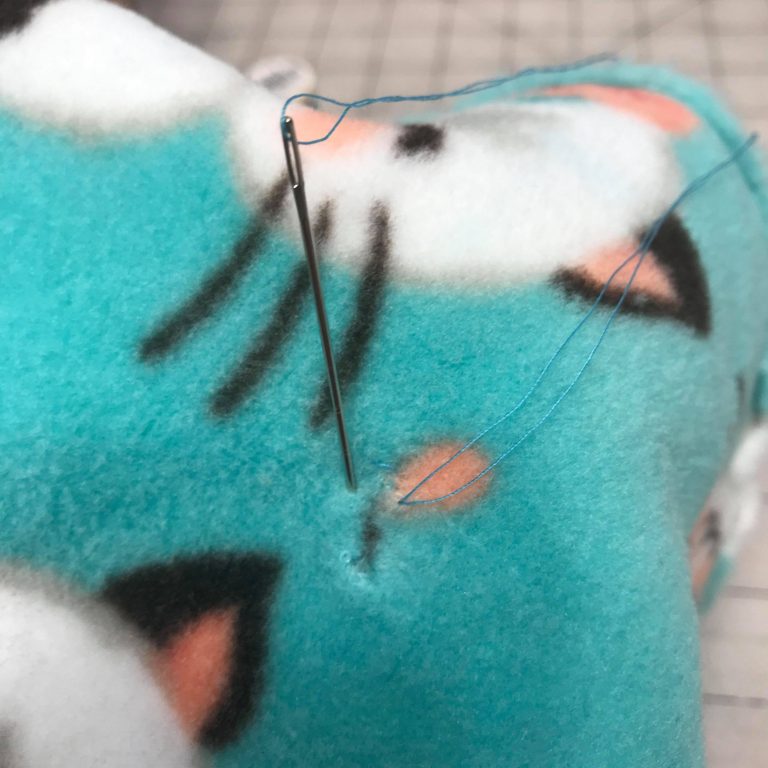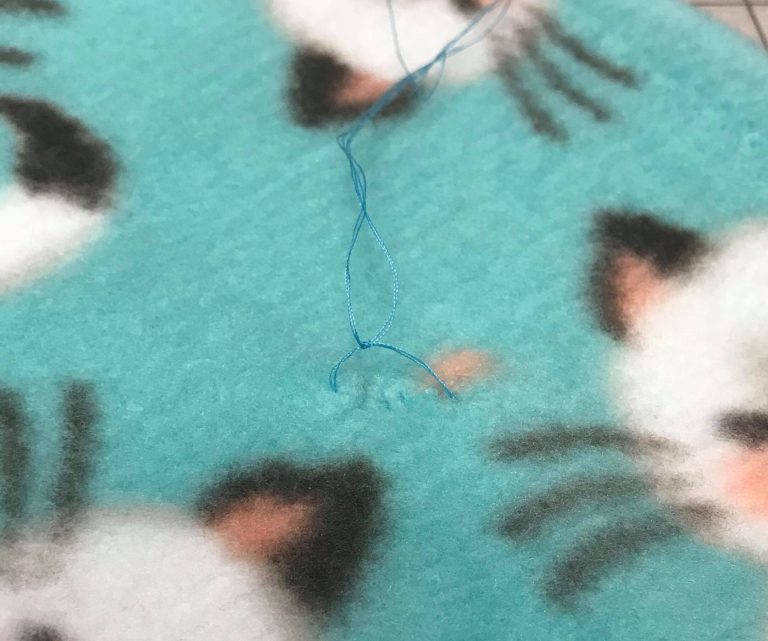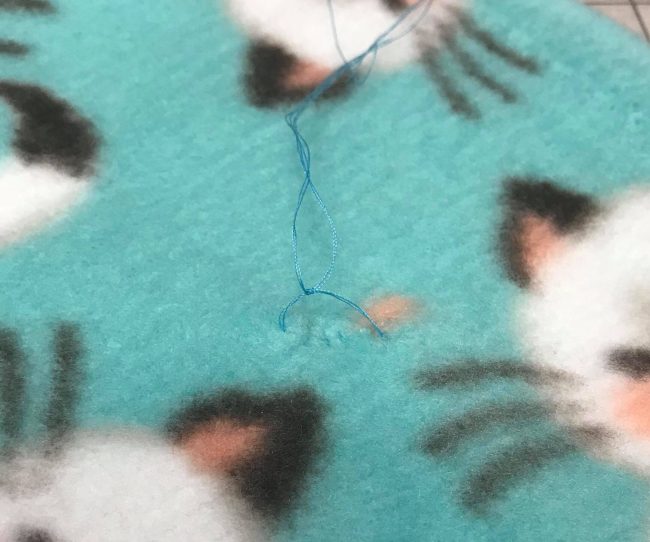 This is a great way to mend a hole that you can not use interfacing on with an iron. Obviously, if it is a larger hole this may not be ideal.
Method #2 | Use Iron on Interfacing for Patching the Hole
The second way you will need to iron on piece of interfacing. Choose white or black depending on color of fabric you are trying to mend. You will also need to use the correct interfacing based on stretch or no stretch.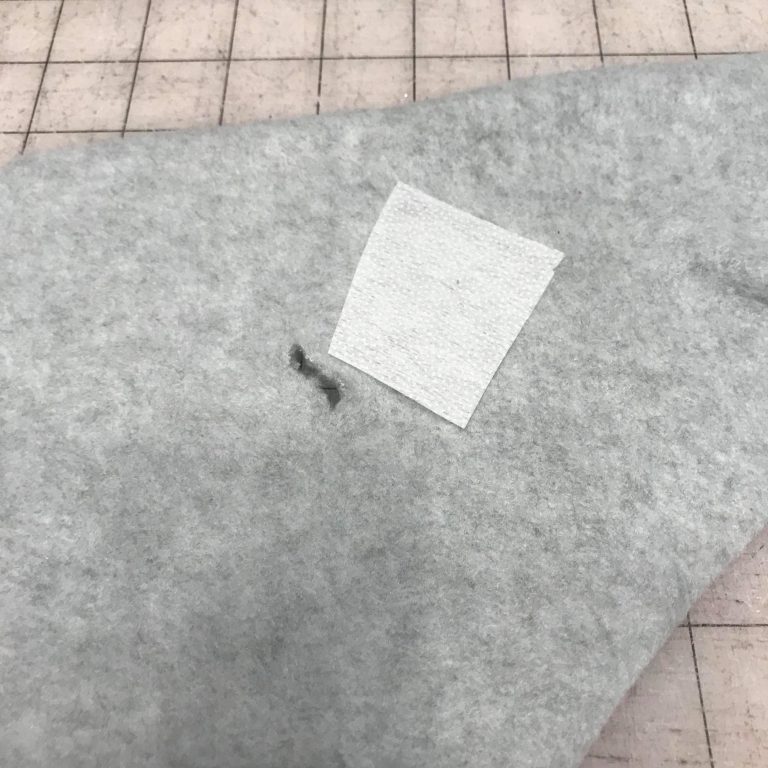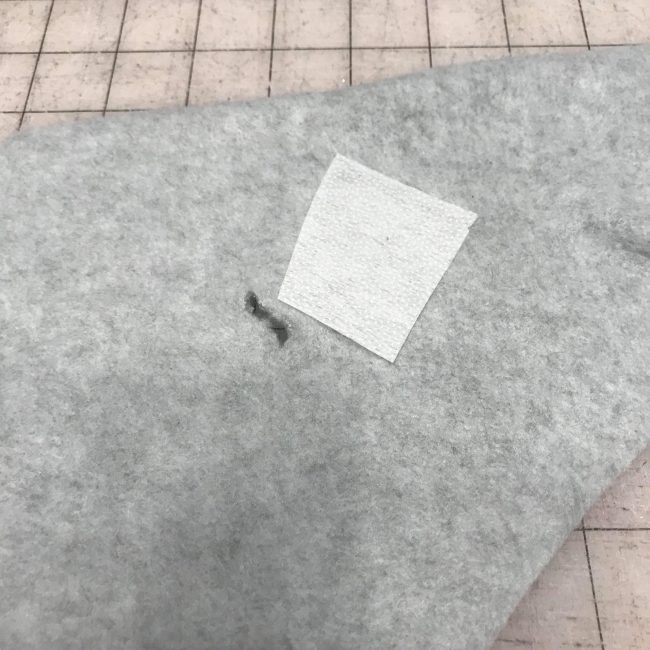 Once you have ironed on some interfacing, take a zigzag stitch to the hole. This isn't going to look as seamless as it would if you did the first method, but it will mend the hole.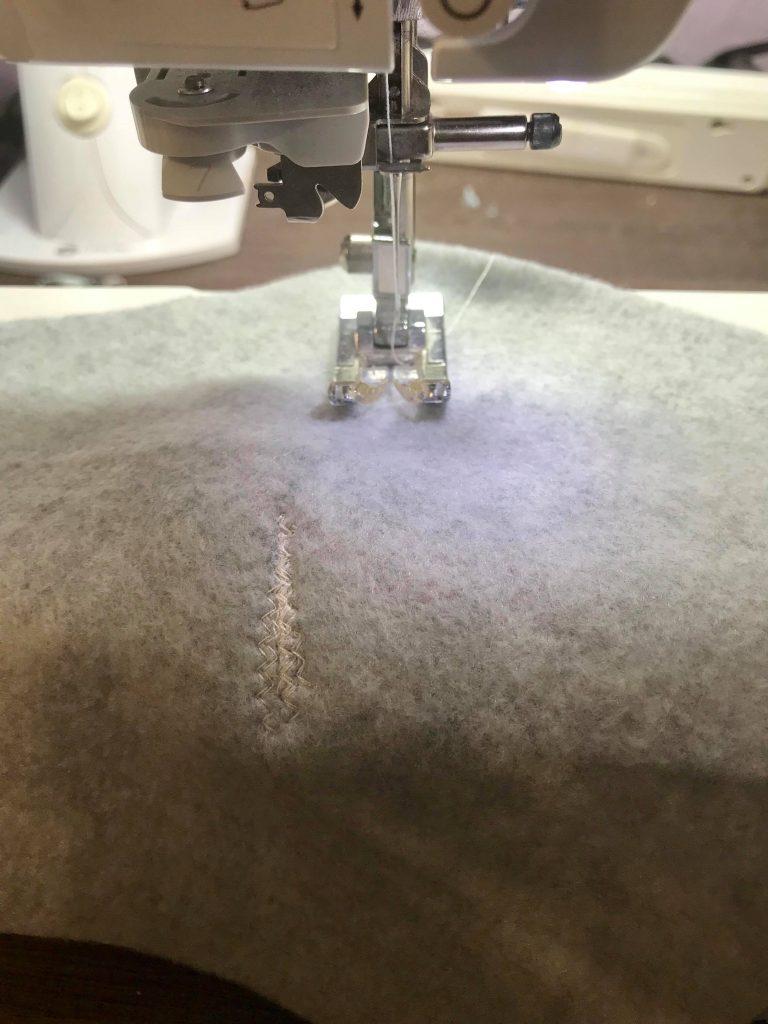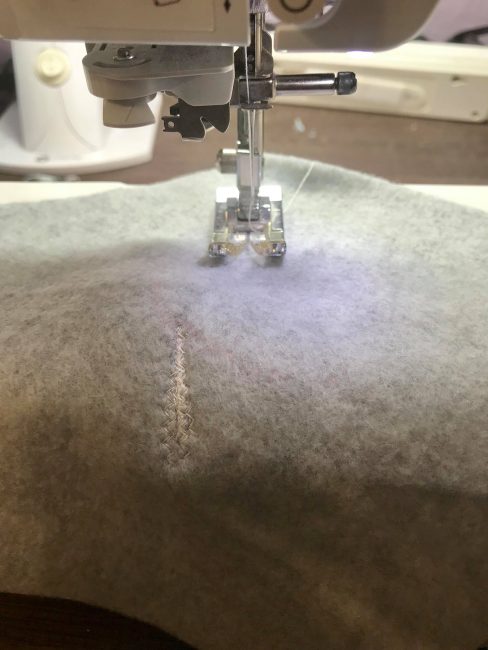 If you are mending a denim pair of pants, you could use a denim patch and do the zig-zag stitch on top. I would recommend this over interfacing on something as heavy as denim.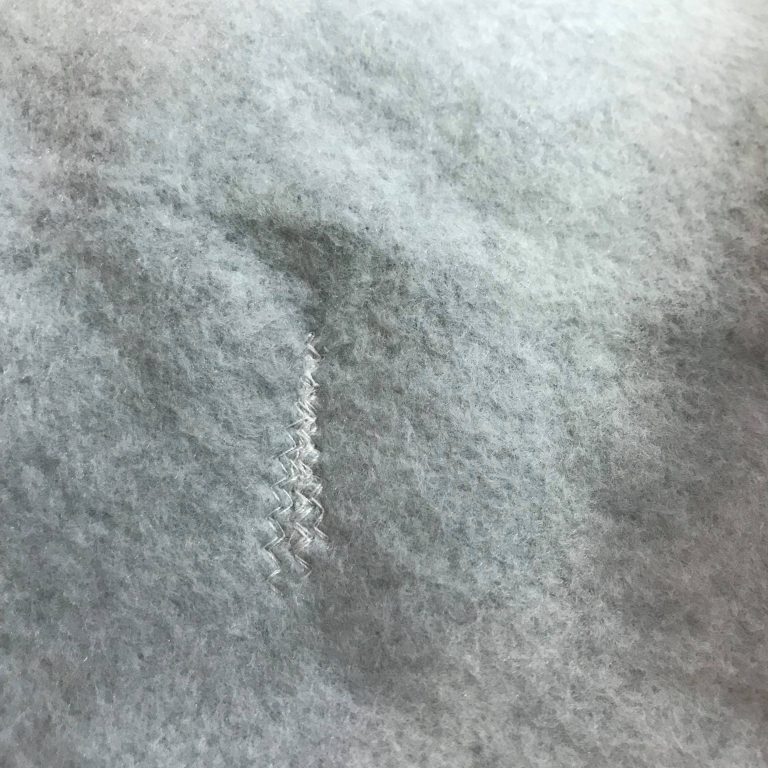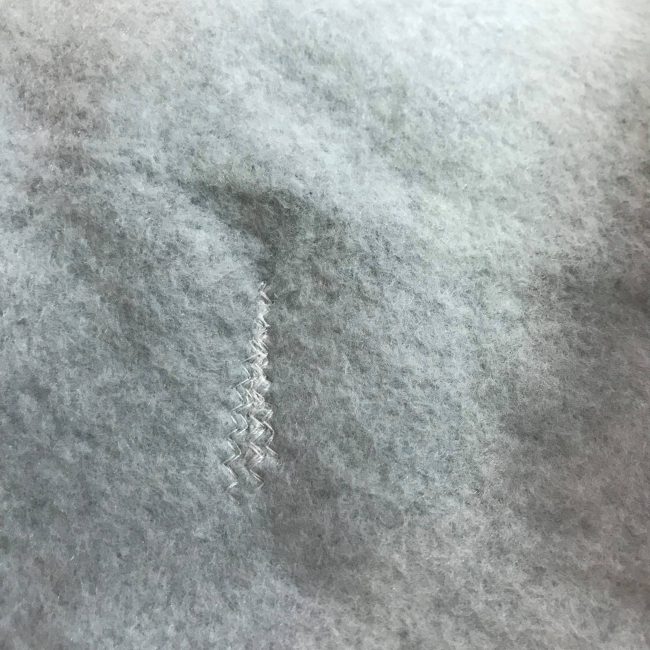 Both methods will mend a hole but I love the look of the ladder stitch method because it looks really clean. Sometimes the hole is just too deep/wide to do the ladder stitch method and that is where the interfacing and zig-zag stitch would come in.
Other Tutorials to Help Fix a Hole in Your Fabric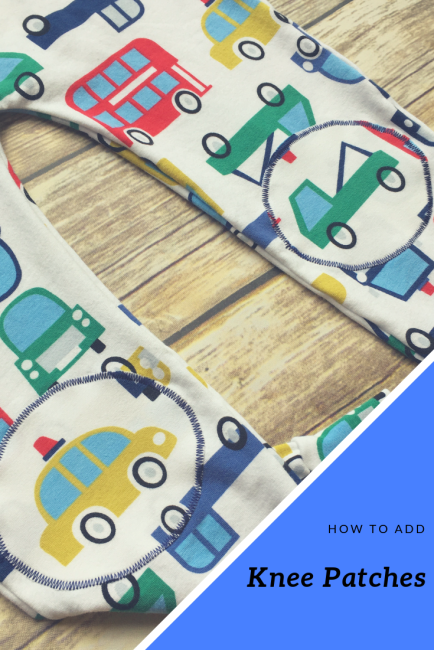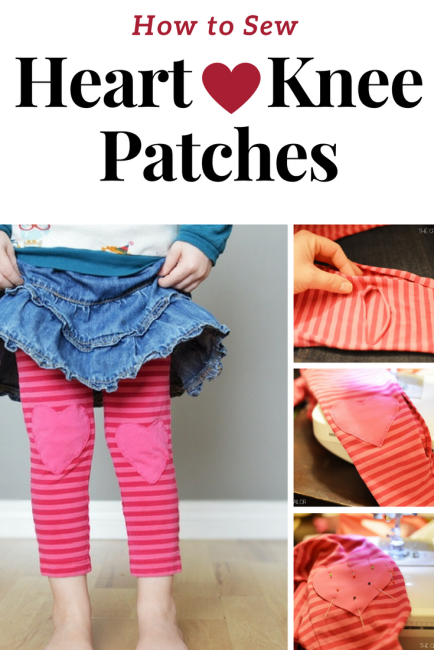 If you enjoyed this tutorial, you might also enjoy our tutorial on Sewing Interfacing. Also, be sure to join our Peek-a-Boo Pattern Shop Facebook Group for our best deals and help with sewing projects.