Jen here from CraftiMom. Today I am going to show you how to add cuffs and bands to any pattern.
How to Add Cuffs to Any Pattern
To demonstrate, I'll be hacking the Rainier Raglan to have a waistband and cuffs. I love raglan patterns. I love the look, and I love how quick they are to sew up. Adding bands not only changes the look, but in my opinion, makes for an even easier sew!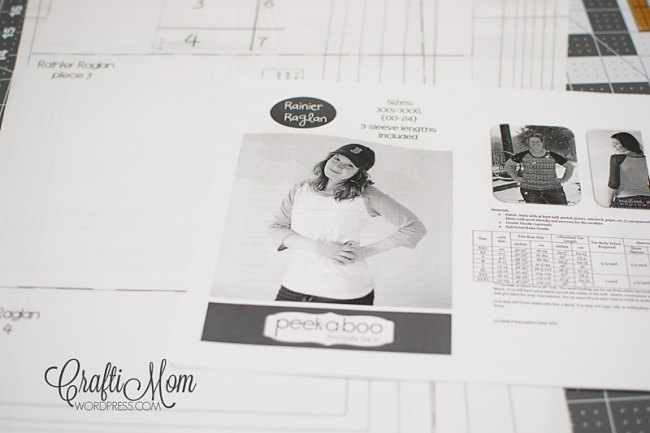 This hack isn't exclusive to the Rainier pattern, it can be used on any shirt pattern! It comes down to math. We will calculate the length of the bands by measuring the pattern pieces, then multiplying by 80%, finally you will add 1″ for seam allowance (this may vary depending on the SA used in the pattern, but since the SA is 1/2″ for this pattern: SAx2=1″). If you prefer a looser band or are working with a material with great recover or less stretch, you may want to do 85%.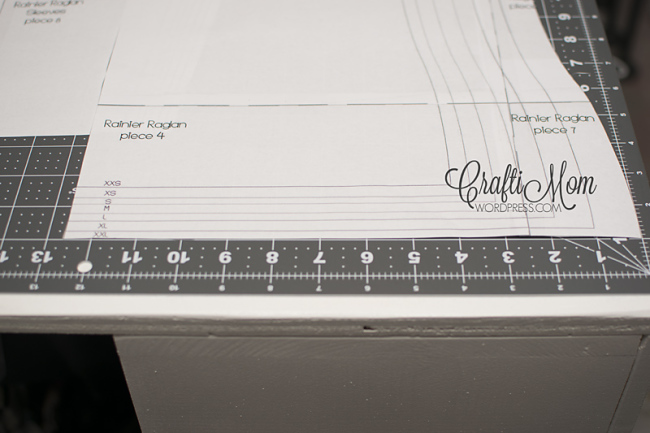 I made the xxl going off of my own body measurements, so these measurements are ONLY FOR XXL. You will need to calculate for your own size and material. I rounded a bit to make it easier. You can see that the bottom of the top measures just over 12.5″ while on the fold. To get the total width of the hem: 12.5 x 4 = 50″, then: 50 x .80 = 40″.
Now there is technically seam allowance already figured in to this measurement, but I like just a bit more width so I like to add twice the patterns seam allowance to this number. This means I will cut my band 41″ wide. Now the length of the band depends on the finished length you want. I wanted a 2.5″ band, so I cut my bands 6″ long. Once folded, it will be 3″ and then while sewing I will lose another 1/2″ from each raw edge leaving me with 2.5″ of length.
Are you following me?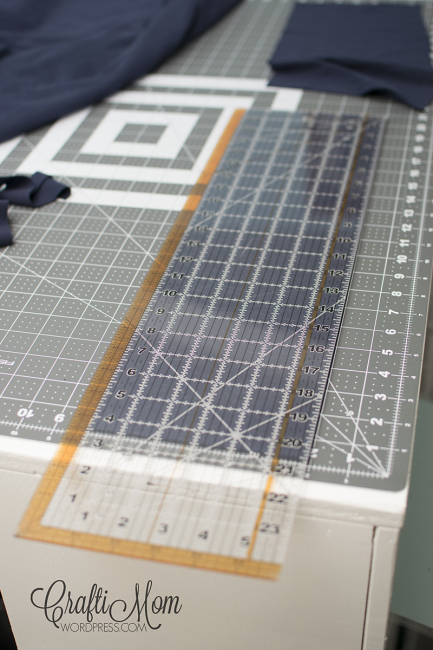 I cut my waistband on the fold, so I lined the fold up with the 20.5″ mark. Once cut I will have a band that is 41″ unfolded. Now repeat for the wrist bands, times 2.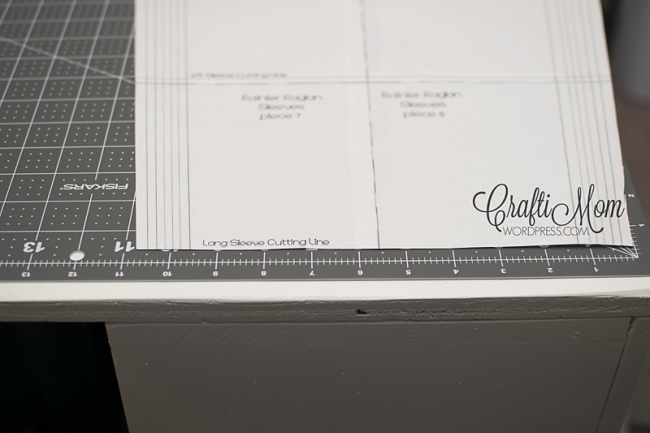 For my wristbands, I took 10.75 x .8 = 8.6, then added my 1″ SA and rounded just a bit to get 9.5″. I cut 2 wristbands at 9.5″. Remeber these numbers are only for the xxl and will be different for different sizes or patterns.
You will then cut out the pattern pieces per the instructions along with our 1 waistband and 2 wristbands. This is what you should have…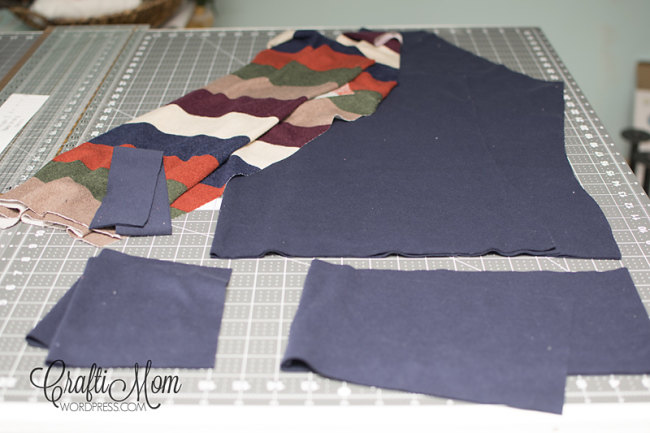 Front and back, 2 sleeves, 1 neckband, 2 wristbands, and 1 waist band. You will then sew the pattern per the instructions, minus hemming. I will note that you may want to reduce the length of the shirt or sleeves to accommodate the length that will be added by the bands. I did not remove any length from the shirt, but did trim my sleeves by 2″ after sewing it up and trying it on.
I like the added length the waistband gives the shirt, but didn't want the sleeves to hang too long. Once you get the shirt finished minus hemming, you will want to sew the bands, short ends and wrong sides together. You will attach these just as you did the neckband. Fold wrong sides together, then find the quarters of the bands and the hem. For the waistbands I prefer to mark in 8ths, and find that it gives me a much more even stretch all around. Sew or serge at 1/2″.
Ta-da!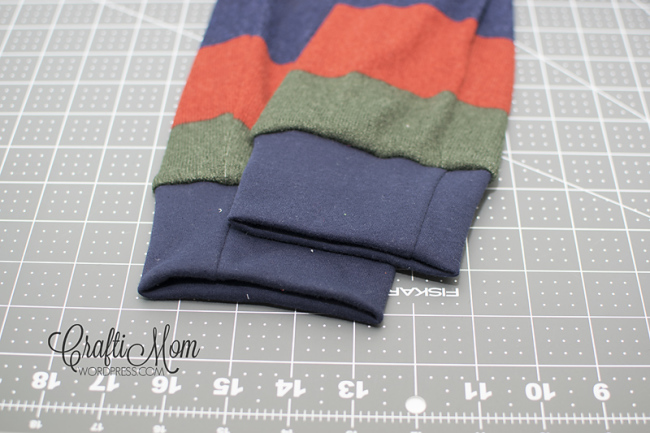 Now wear your awesome new shirt!
And show off your fancy new bands!
Thank you for joining us to learn how to add cuffs to any pattern and bands to any pattern. Before you leave, make sure to check out some of these others posts: