Keep your adorable, drool monster clean and dry with this free baby bandana bib pattern! The free baby bandana bib Pattern is FREE when you subscribe to our newsletter or join our facebook group (pattern coupon code in New Subscriber E-mail or on first post in Facebook Group).
Free Bandana Bib Pattern
The free Baby Bandana Bib pattern is so quick and easy that you'll have a stack sewn up in no time! If your babies are anything like mine – they go through bibs quickly and may need several replacements a day. Sometimes it's nice to have a more intense bib – like the Ultimate Baby Bib. Other times, it's nice to just get the baby in something quick and easy like the bandana bib. A babies gotta have some options after all 🙂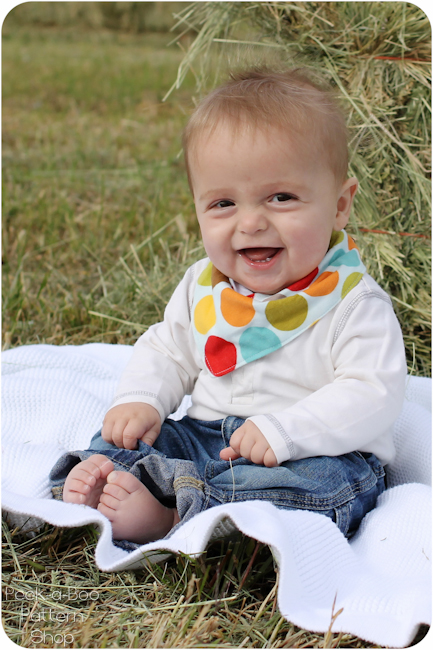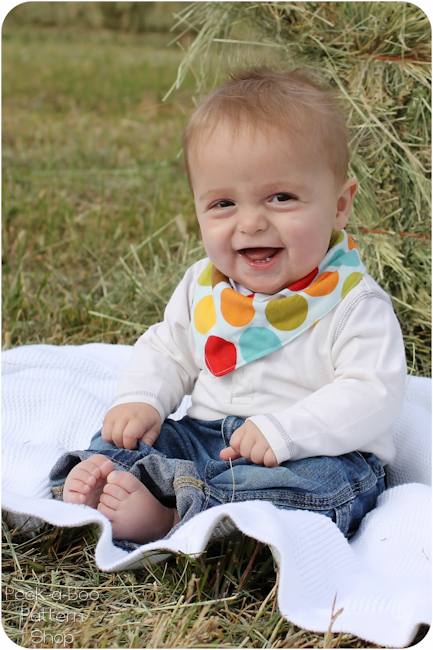 Still need a Halloween costume for your little one? Sew one of these bandana bibs's up, grab a cowboy hat, and you're set to have a little cowboy!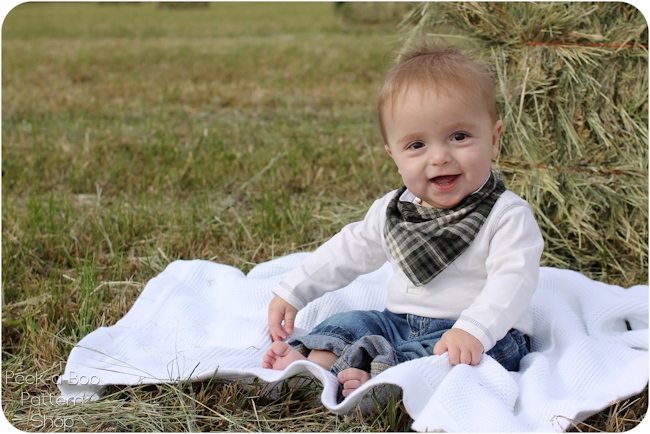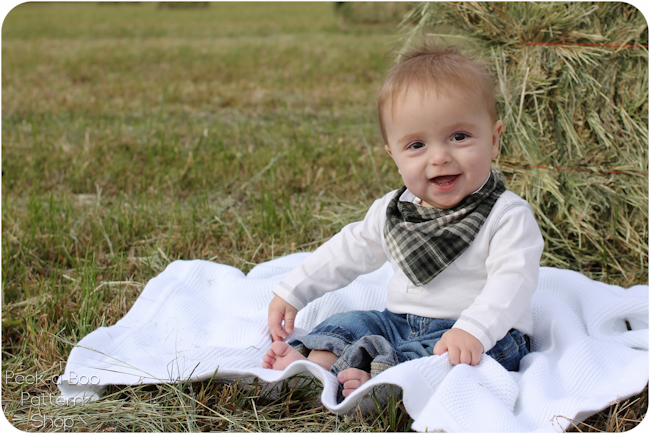 I added a pearl snapper in back to complete our western look but any snap or velcro will work just fine to complete your western look!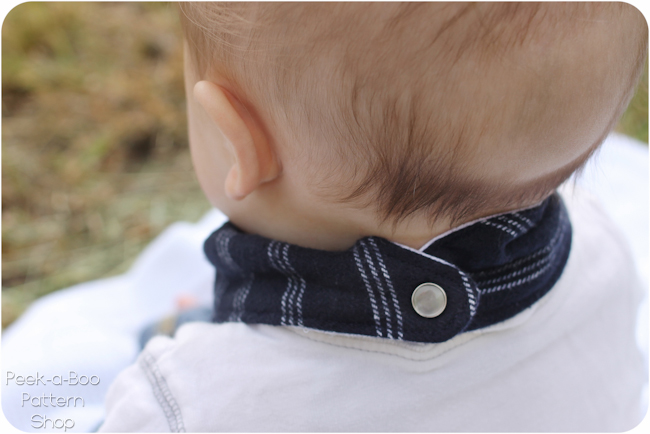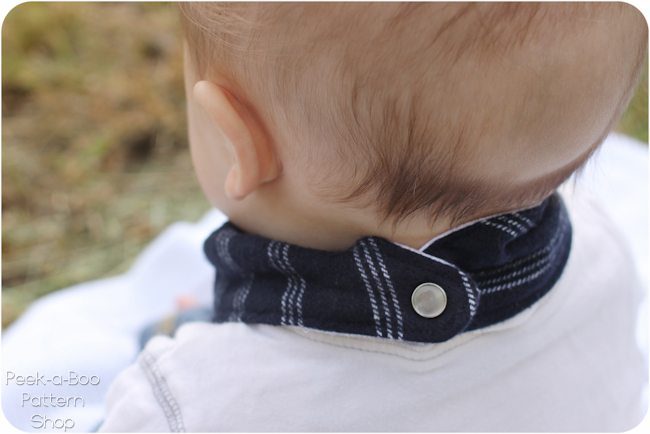 Let's sew a drool bib!
For each bib you'll need 1/4 yard fabric in 2 prints (they're reversible) and a snap or some velcro. If you want your print on the diagonal you'll need a 1/3 yard. I used flannel for both layers but any soft absorbent material is a good choice. For great fabric choices, check out KnitFabric.com.
Bandana Bib Pattern Step 1: With right sides together sew your 2 pieces together leaving a 2-3″ gap along one straight edge for turning. Trim your seam allowance at each corner.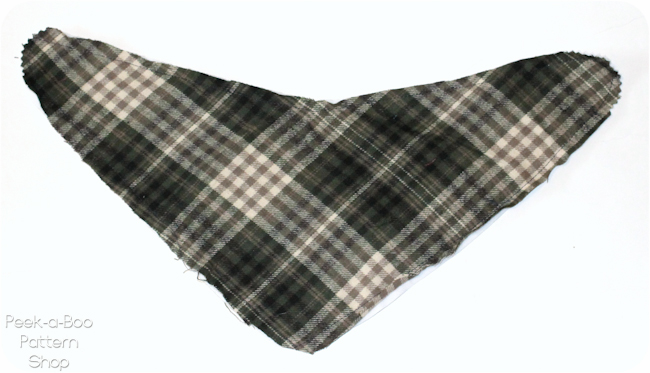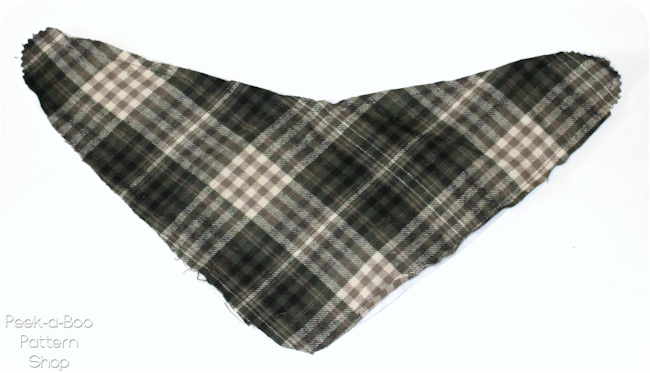 Bandana Bib Pattern Step 2: Turn right side out and press flat. Tuck in your raw edges and topstitch around all edges.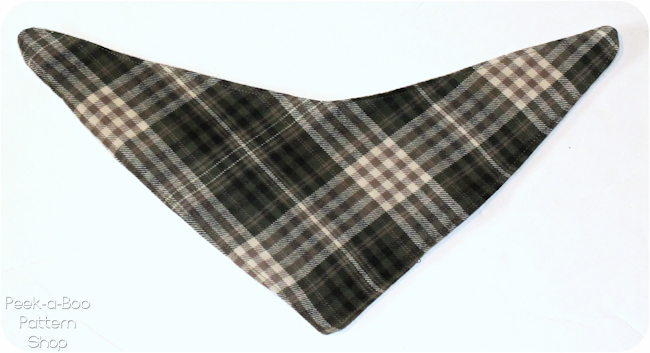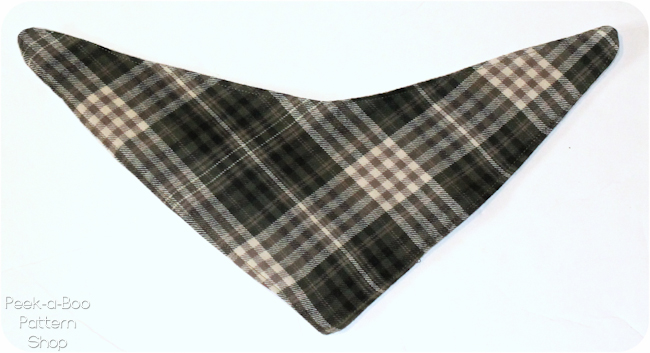 Bandana Bib Pattern Step 3: Add a snap and you're done!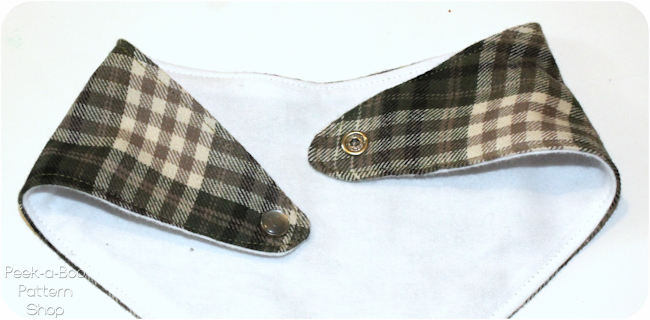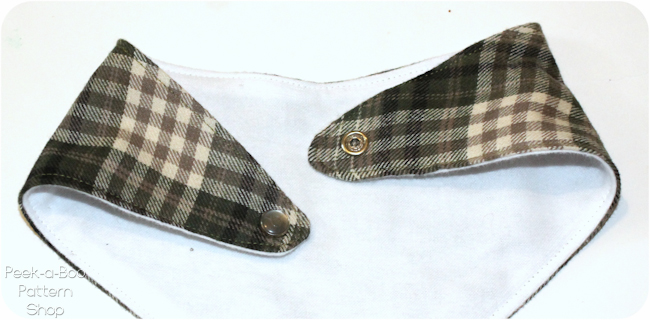 I hope you enjoyed our Free Baby Bandana Bib Pattern. You can get this and over 25 other free patterns at Peek-a-Boo Pattern Shop.
Other Bib Tutorials