We have a variety of fun doll clothes patterns at Peek-a-Boo Pattern Shop. Many of these tutorials are old favorites but we have some newer patterns and techniques for making doll clothes as well. For instance, Elisha, one of our blog contributors, recently made a tutorial on How to Sew Doll Clothes using PDF patterns that were designed for adults or children. What a perfect way to make matching outfits for your daughter and her doll.
In total we have about 15 different patterns intended for dolls – many of which will help you to make doll clothes, accessories, and even some doll costumes. This article is meant to be a guide to help you sift through the different pattern options we have and see what one might be right to help you make something fun and unique. Let's get started with our doll clothes patterns!
Doll Clothes Patterns | How to Make Clothes for Your Doll
Doll Dress Patterns & Boot Pattern
We have a few different options for making a dress for dolly. These include options for both 15″ and 18″ dolls as well as some simple and more complicated dresses.
Other Doll Clothing Items
Apart from dresses or other doll clothes patterns, we have some fun tutorials for you to fill out your doll's wardrobe and make sure they can go outside in bad weather or even to the pool!
Doll Accessories
Now I'll show you a few of the tutorials we have here for doll accessories. Making doll clothes is only the beginning – now you need something to hang them up with, maybe a costume, or even a sleeping bag so your doll can come camping with you. There's lots of possibilities!
Make Your Own Doll Clothes from Peek-a-Boo Pattern Shop Patterns
I hope you enjoyed all of our doll clothing tutorials. Make sure to sign up for our newsletter so that you can get the FREE downloadable patterns mentioned above.
We also have one more tutorial mentioned above that I'll give you a little more info about. That's our How to Make Doll Clothes Tutorial. In this tutorial, Elisha goes over how to take a regular PDF Sewing Pattern designed for kids or adults and make doll clothes for it. It takes a little math – but the results are excellent. Take a look!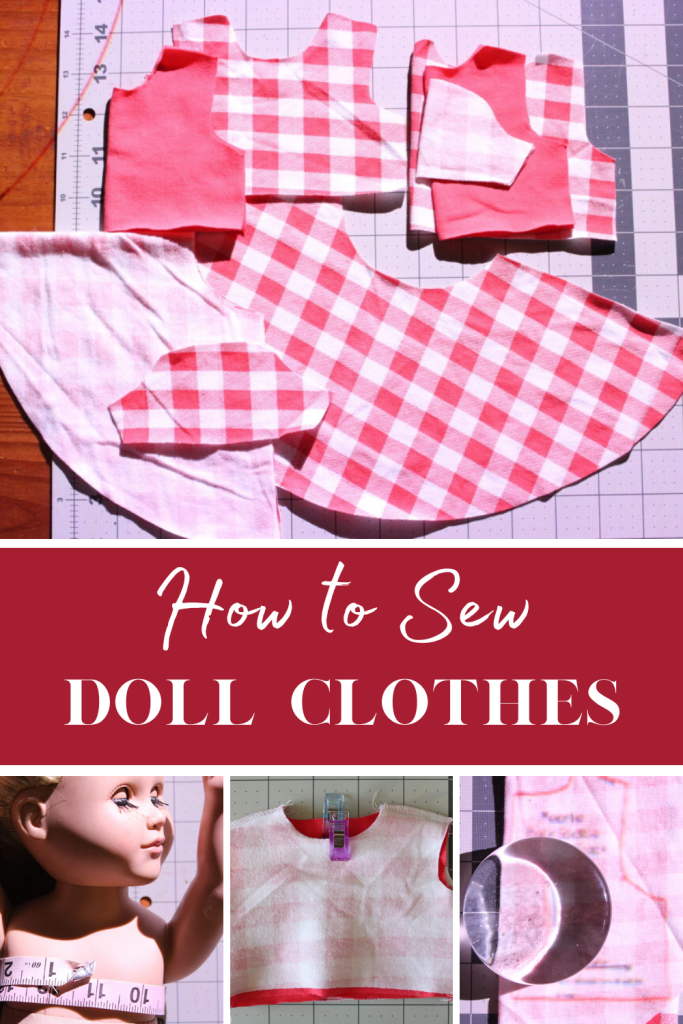 Thank you for joining us today to go over all of our doll clothes patterns! To sort through them more, you can check out our Doll Clothes Pattern Section of the website. As always, be sure to come to join us in our Peek-a-Boo Pattern Shop Facebook Group to share what you're making and ask sewing questions.
Happy Sewing!