Today we're doing a magnetic cutting mat review. I gave my sewing studio a mini makeover and I am loving it! I swapped my cutting table for a new one with increased storage and a 12″ longer surface and it has made a huge difference in my organization. Now I have plenty of room to cut and keep a pile of fabric and pattern pieces I'm currently working on at the other end of the table. I also am loving my new magnetic cutting mat from DIYStyle! More on that below 🙂
*this post contains affiliate links. All opinions are my own
DIYStyle Magnetic Cutting Mat Review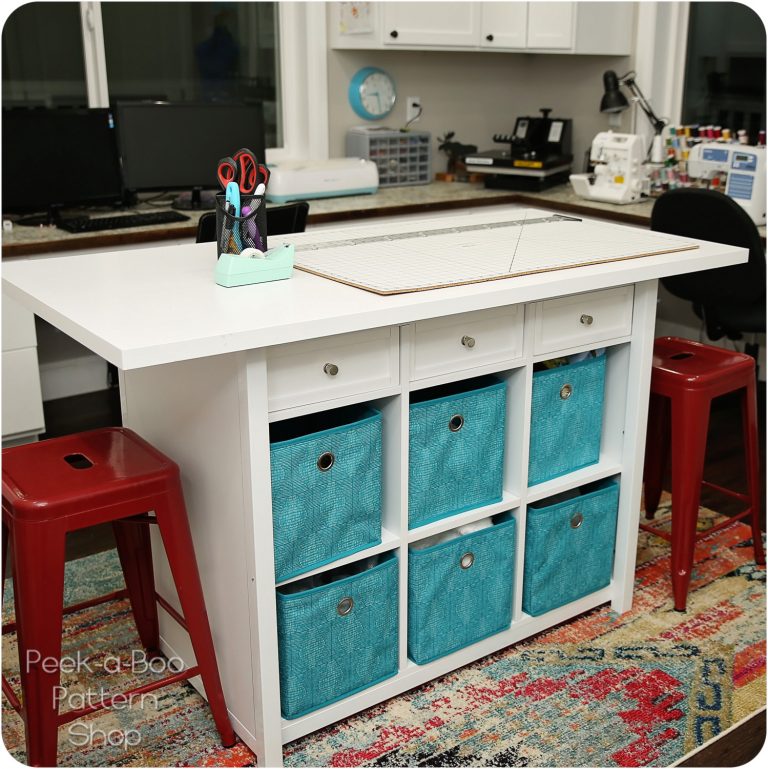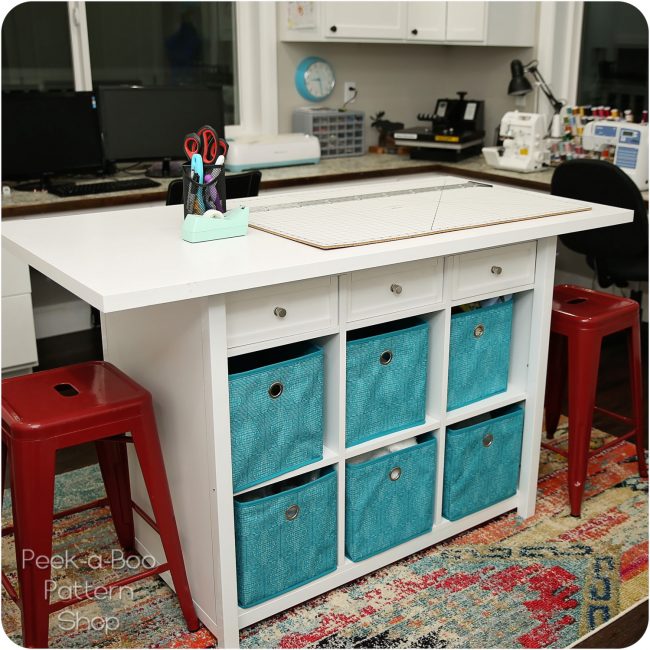 I love having storage bins since it keeps all of my mess hidden. My table has 6 bins on each side. I use them to store my solid knits, work in progress projects and miscellaneous mess. I keep most of my patterns in a filing cabinet, but I love using these long drawers to quickly stash pattern pieces I'm not quite ready to put away yet. My table is the Westlake Craft Table by Charlton Home.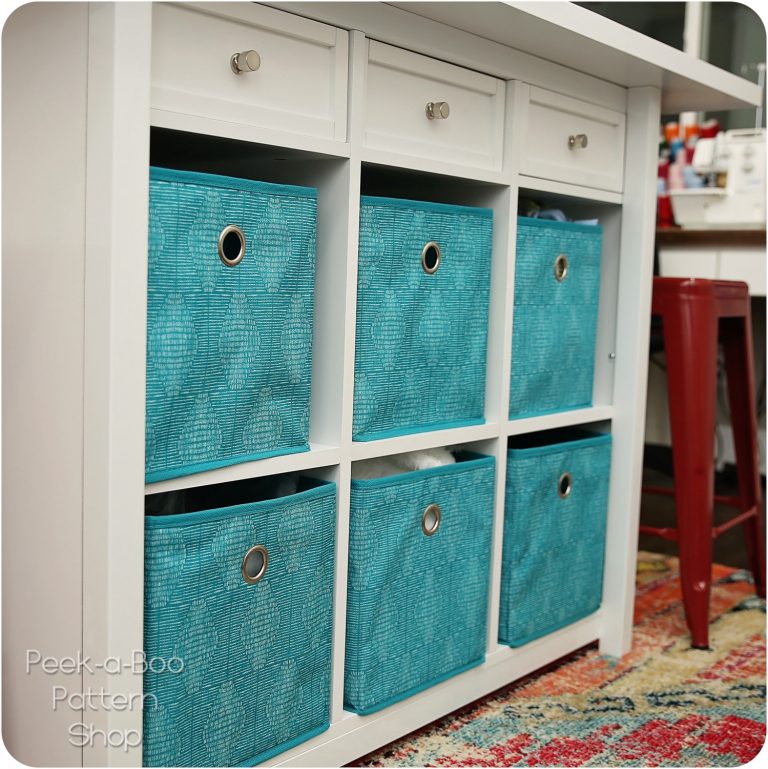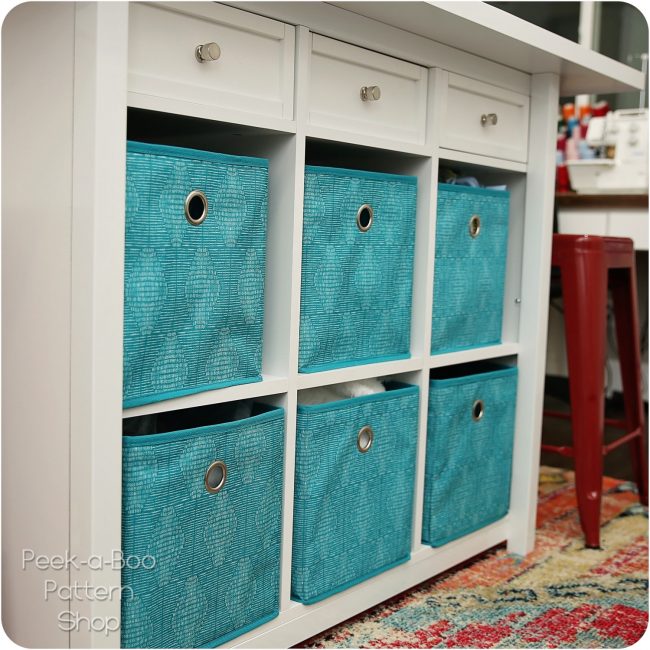 My new magnetic cutting mat is from DIYStyle and I absolutely love it! It makes cutting so much quicker and easier. The magnets are super strong and easily hold down multiple layers of fabric and paper so everything stays exactly where you need it as you cut. Even if my excess fabric drapes over the edge of my table it doesn't stretch out the section I'm trying to cut, which is a problem I've always had in the past.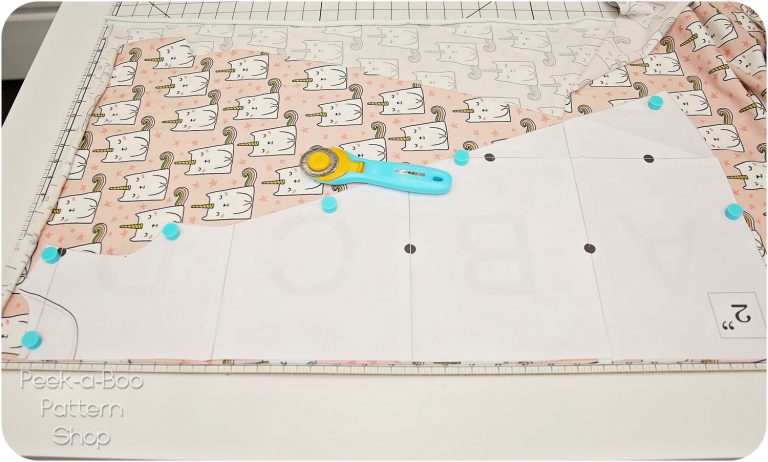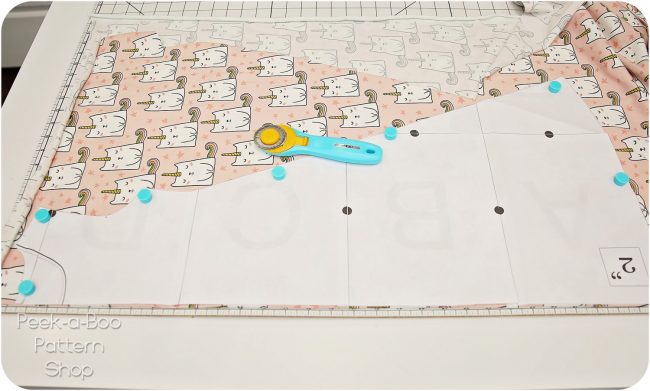 The magnets have a really small profile so even if you place them right on the edge of your pattern piece they're really easy to cut around. Unlike larger pattern weights, you can easily use these magnets on even the smallest of pattern pieces.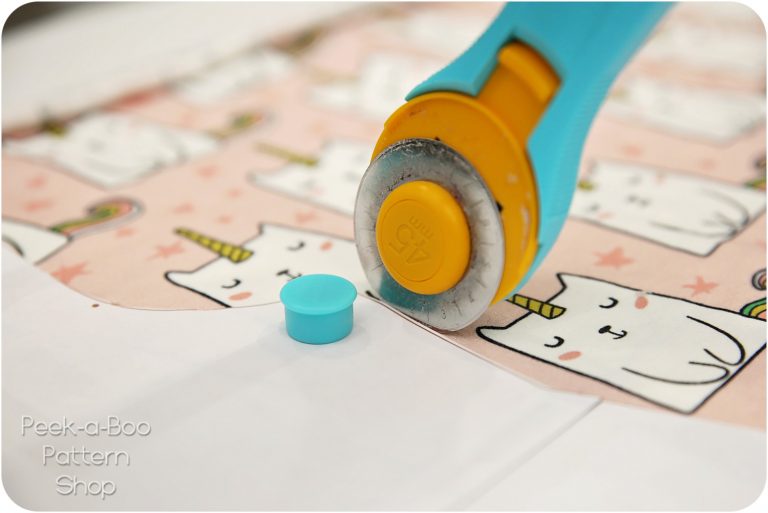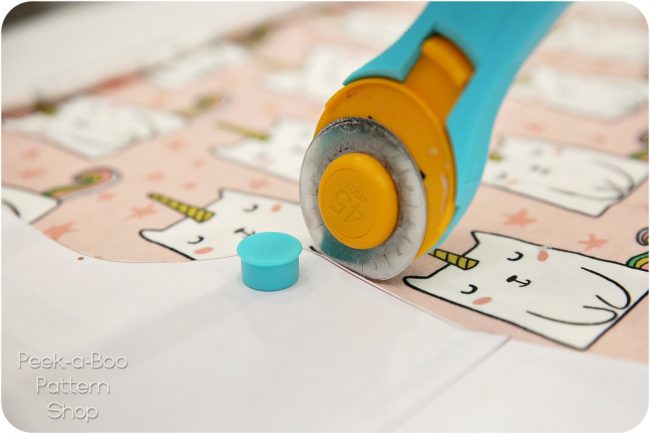 In addition to the magnetic cutting mat and magnets, the cutting system also includes a 36″ T-square. Since the mat has cork on the reverse (for drafting and modifying patterns) it actually has a big enough lip to easily align the ruler, which makes it quick and easy to align pieces with the fabric grain. You can also put the magnets right inside the ruler! When I need to cut out a large rectangle (I do this all the time for skirts), it's always a bit tricky to keep my ruler exactly where I want it while I'm cutting across the full width of the fabric; not anymore! These magnets keep the ruler and fabric exactly where you want them while you cut.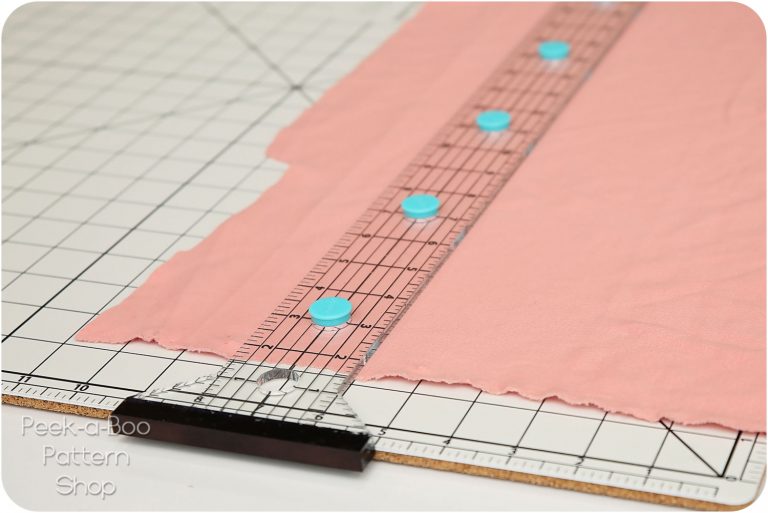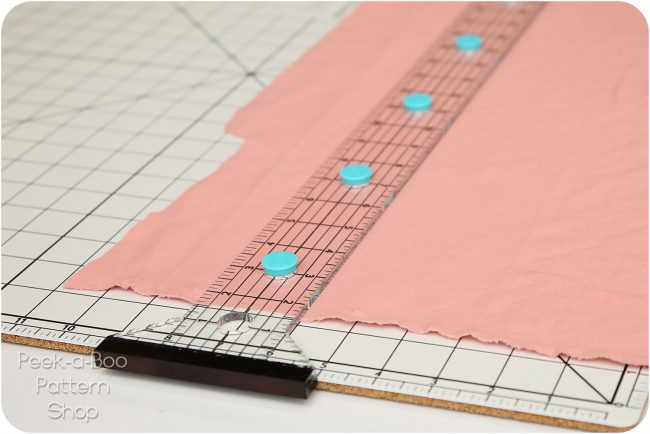 Once you're done cutting the magnets quickly stack up; it's so much faster than removing a ton of pins from your fabric!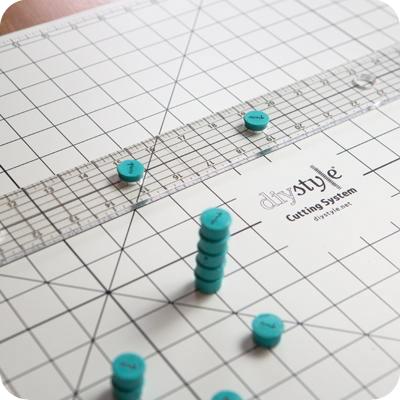 You can purchase the DIYStyle Cutting System here
Here's a quick video tutorial of how the magnetic cutting mat and system works:

Other Sewing Tutorials
If you enjoyed this tutorial, you might also enjoy some of our others: