With this easy DIY window valance tutorial you can finish up any space with the perfect curtain!
How to Make a Homemade Window Valance
I made this DIY window valance to finish up the nursery and it was so quick and easy! Super affordable too 🙂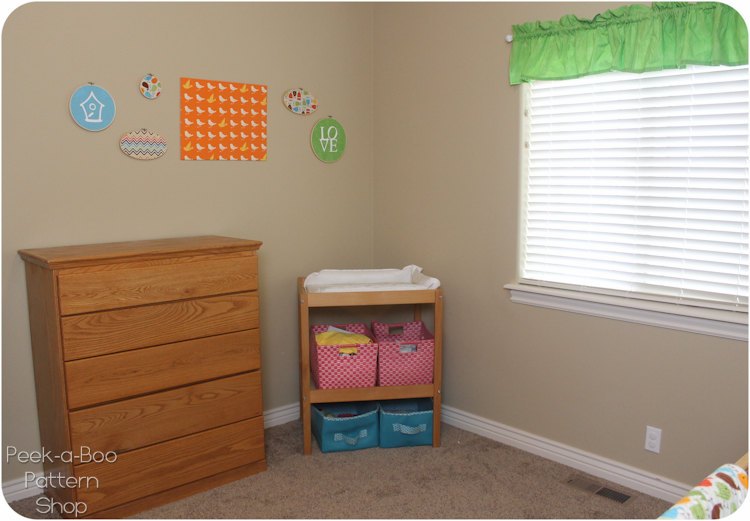 It's nothing fancy but it does brighten up the space a bit. I went with a very classic style with a little gather across the top to give it some fullness.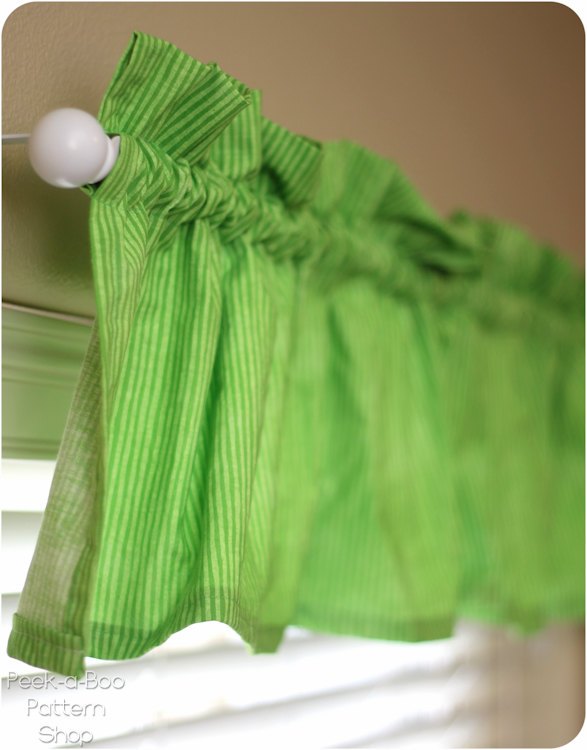 Want to make your own?
Let's get started!
DIY Window Valance Pattern Pieces
My window was 44″ and my finished valance is 12″ from top to bottom. As a general rule, you want your fabric to be twice as wide as the window you are covering so adjust as needed. If you want it to be longer than 12″ when finished you'll need a little extra fabric in that direction as well
Due to the direction of my fabric print, I pieced two segments of fabric together and made the entire curtain from 1 yard. With stripes, the seam in the middle is not noticeable at all. If you are using a solid fabric or larger print get enough fabric to just use one long piece
Here are my cuts: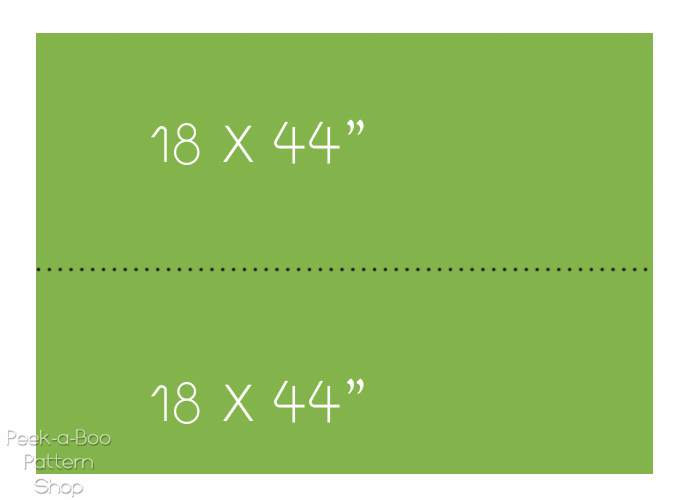 Window Valance Instructions
Window Valance Step 1: With right sides together I pieced the window valance pattern pieces together along the 2 short edges to create one long strip of fabric that's 18″ tall by 88″ wide (double my window width)


Window Valance Step 2:Hem the 2 short edges. I folded over 1/4″ towards the wrong side twice, pressed, and top stitched in place.


Hem the bottom edge


Window Valance Step 3:To create the gather across the top you need to do a wide hem. I folded over 1/4″ and then another 4″. I top stitched in place right along the bottom fold and then 2″ down. This gave me 2″ of ruffle up top and close to 2″ to slide my curtain rod through.


Window Valance Step 4: Slide the curtain rod through, hang it up and you're done!
There you have the DIY Window Valance. Need more nursery inspiration? Don't miss oour Bird Baby Mobile Free Pattern!
If you need help with your sewing projects, be sure to join our Peek-a-Boo Pattern Shop Facebook Group.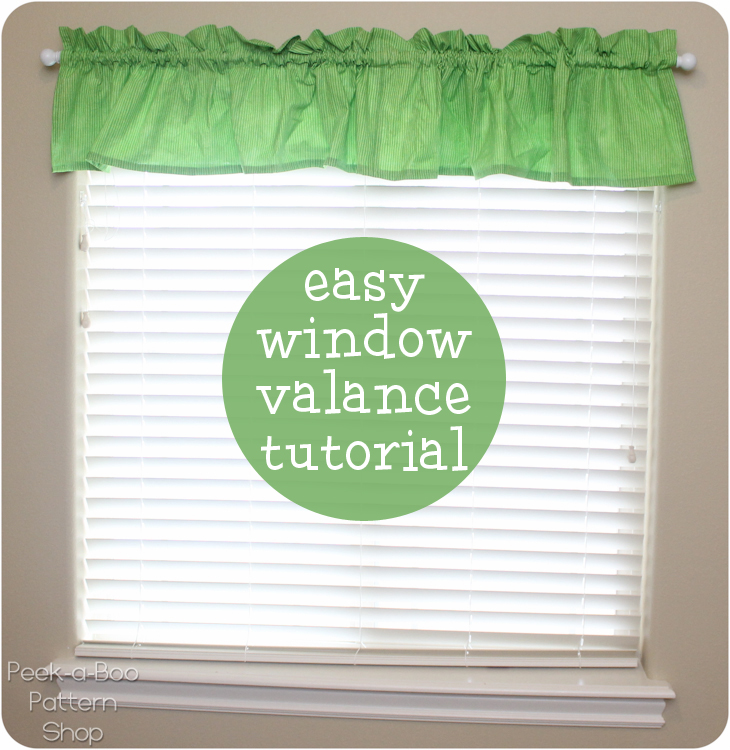 Thank you for checking out our DIY Window Valance. Before you leave take a look at some of these other tutorials: