Hello Sewers! This is Heather from the PAB team. Today we have an easy DIY twist headband tutorial for you! This is the first tutorial I've written out, so hopefully, it's easy to follow 😉
DIY Twist Headband | How to Make Twist Headbands
Twist Headband Materials
This diy twist headband is great for scrap busters! I like to use stiffer knits with good recovery (bullet, interlock, thicker cotton/lycra). For this tutorial I used the last scrap of some Birch organic cotton I had.
DIY Twist Headband Instructions
Twist Headband Step 1: Measure your child's (or your!) head exactly where you want the headband to sit. Take that measurement -2 inches for your length. The headband width can be anywhere from 5-8 inches, depending on the size of the head. Eloise likes her headbands chunky, so I cut hers 5.5 inches wide (we will fold it in half!) Be sure the length is going with the stretch of the fabric.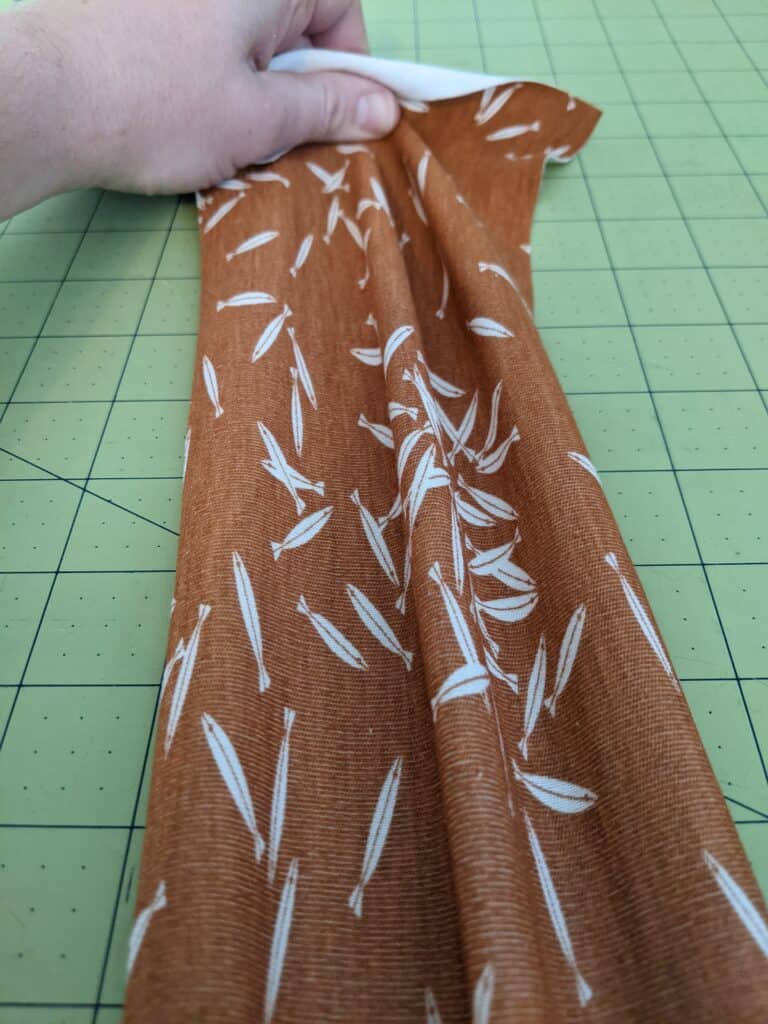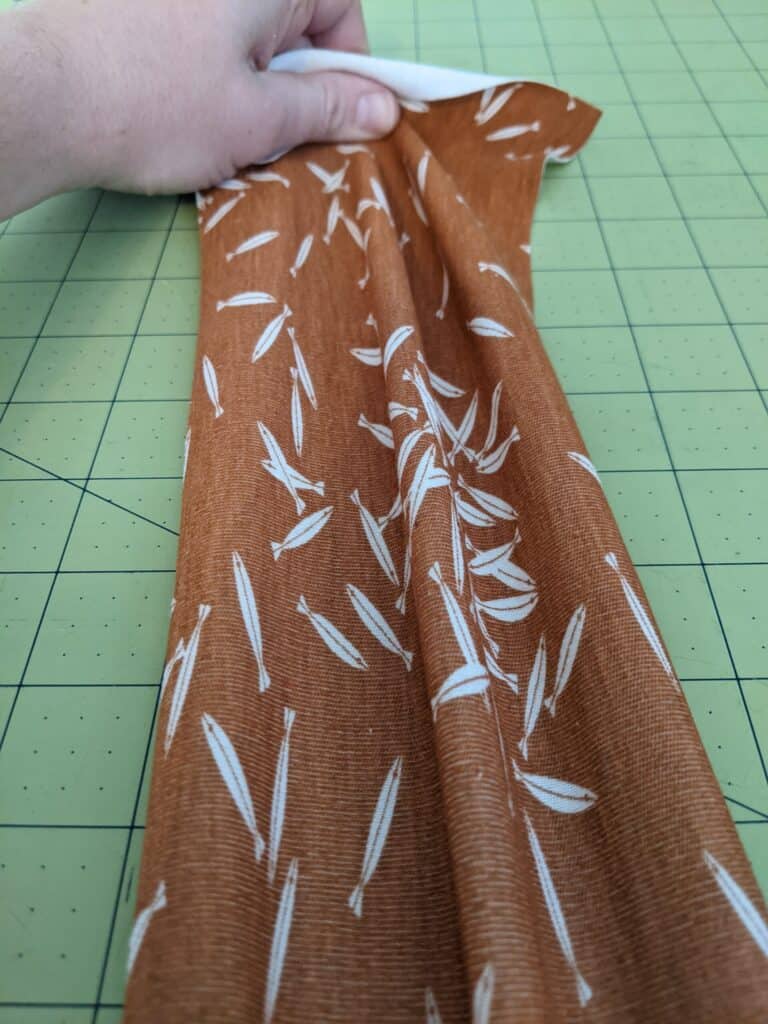 Twist Headband Step 2: Fold in half, right sides together (RST), and stitch up the long edge. I used my serger, but a stretch stitch on a regular sewing machine would work great!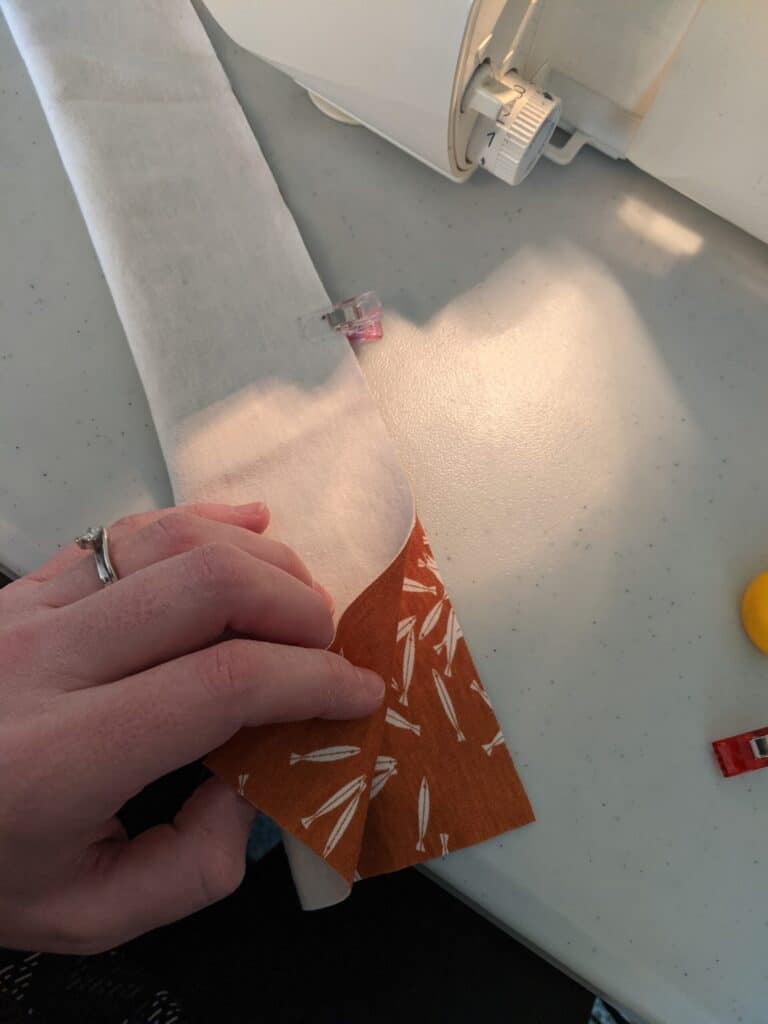 Twist Headband Step 3: Turn your tube right side out and center that seam in the middle.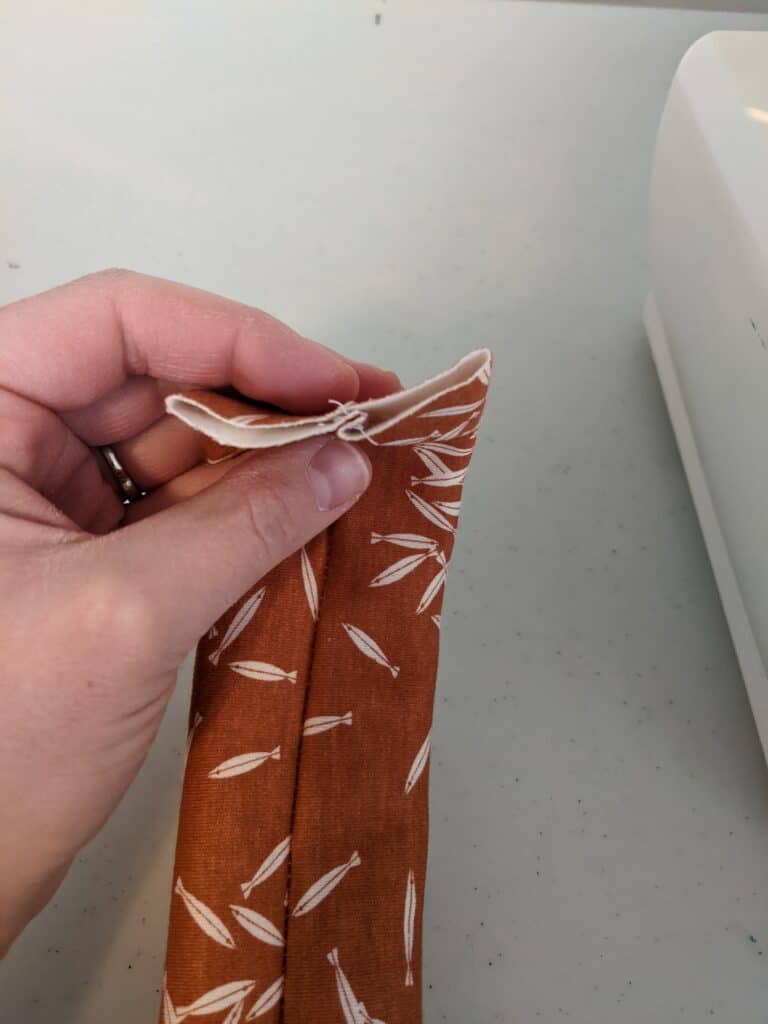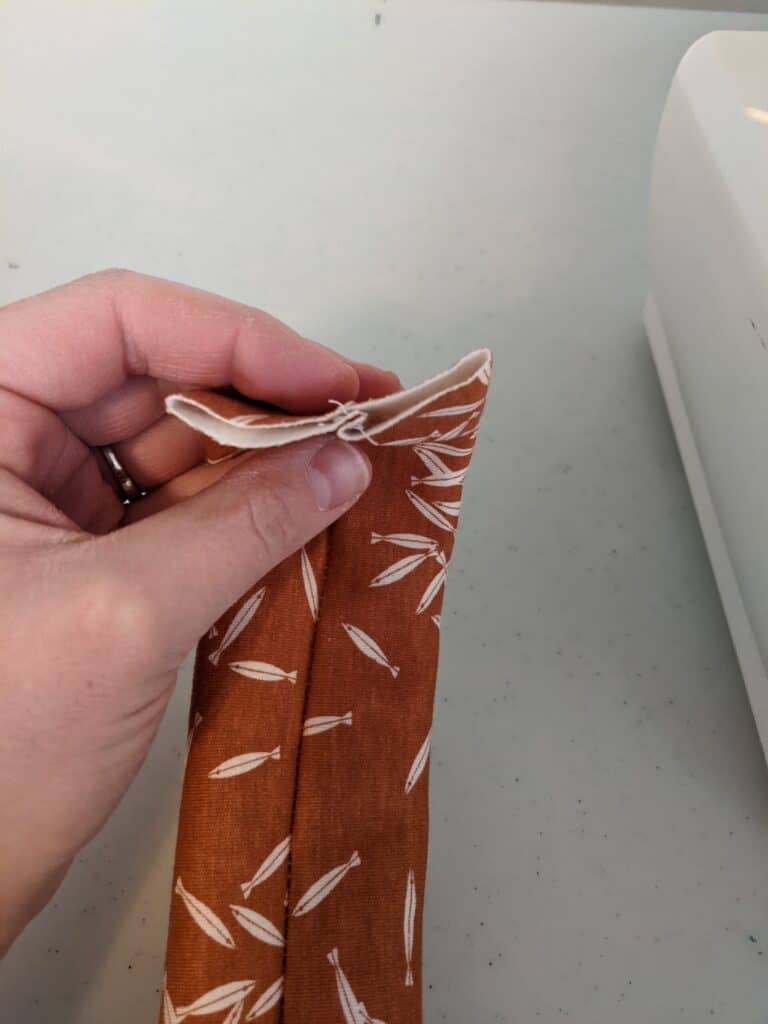 Twist Headband Step 4: Fold your tube in half, so your seam is now running up the left side. Make sure the seam is now on the outside, not the inside, or it will show on the finished headband!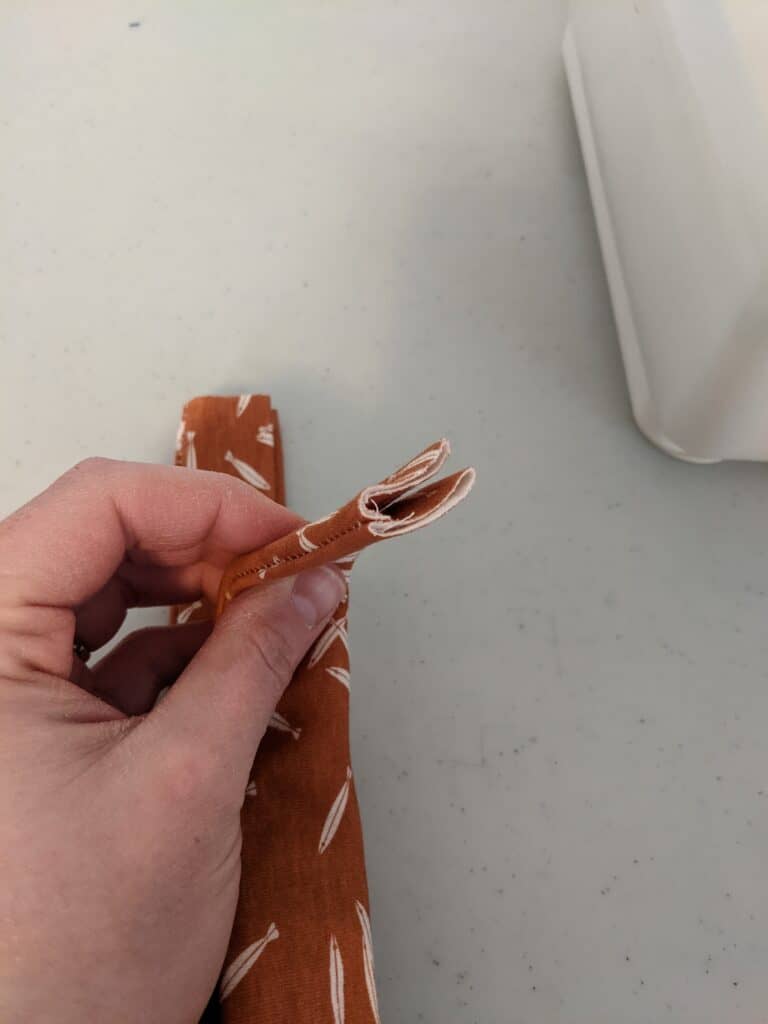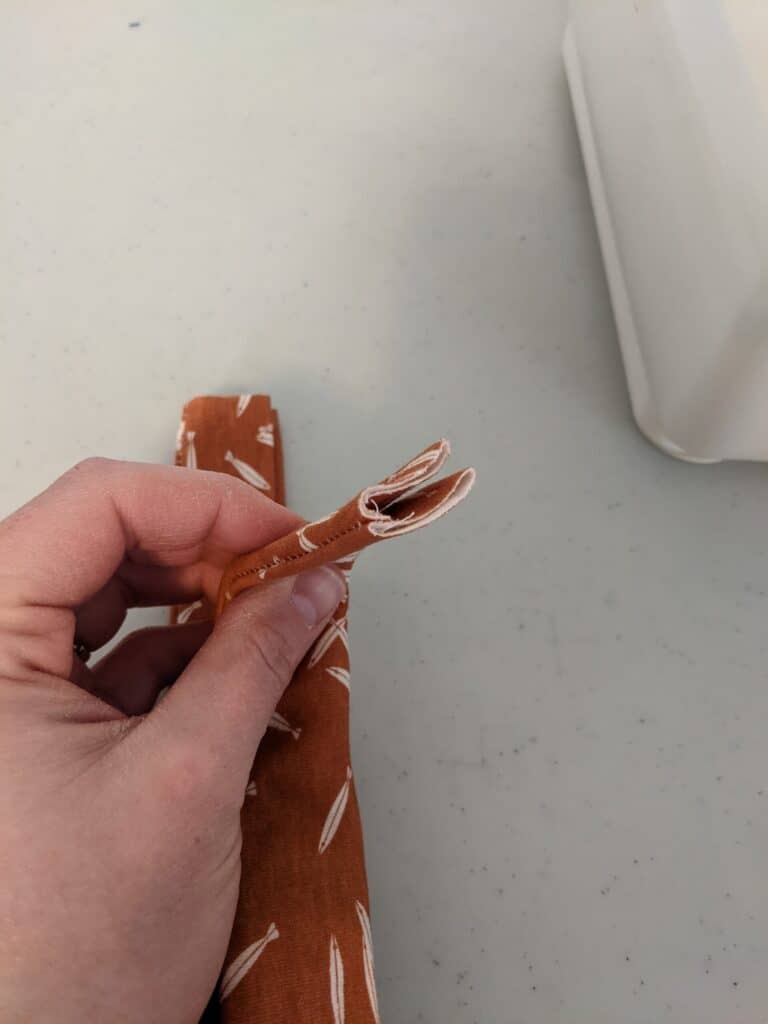 Twist Headband Step 5: Bring your two raw ends together and slide them inside each other, like you were shuffling cards. It should look like a forward and a backward "c" nestled inside each other.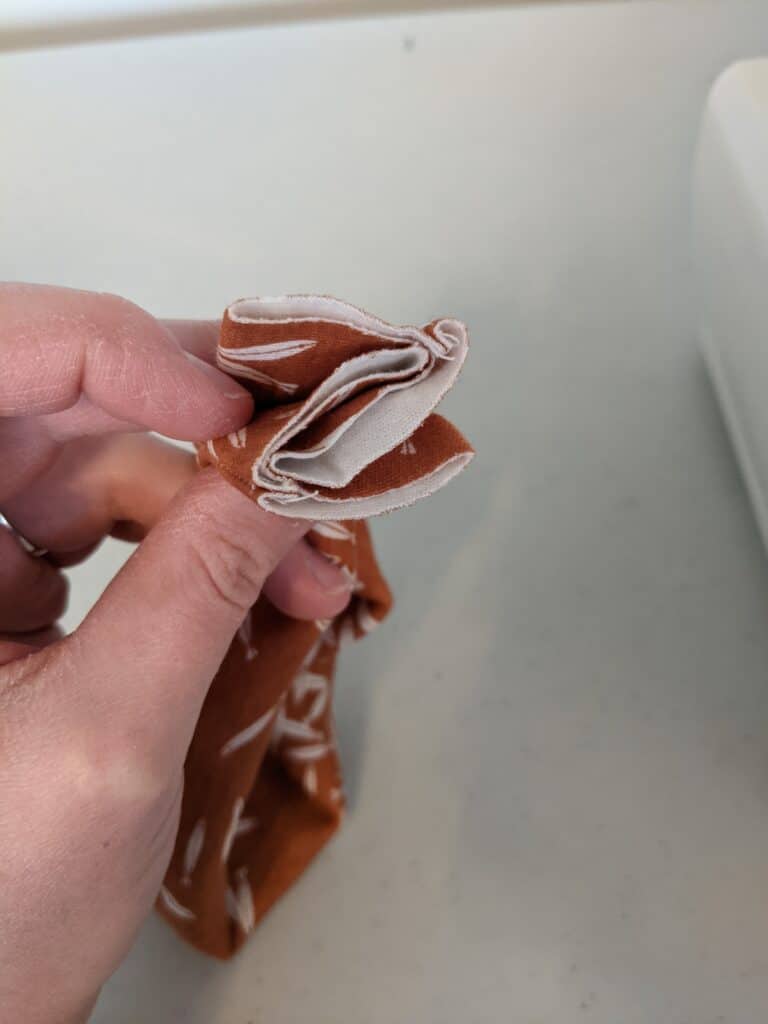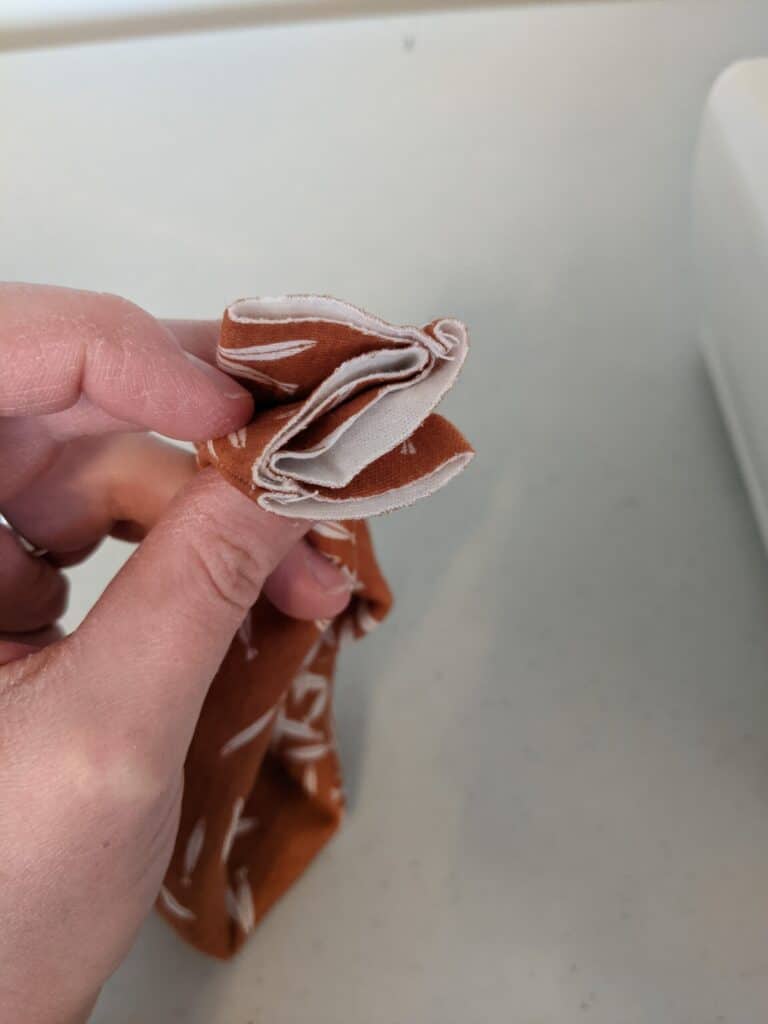 Twist Headband Step 6: Sew across that raw edge. To finish off my serger tails I like to thread them through a darning needle and weave them back through the stitches.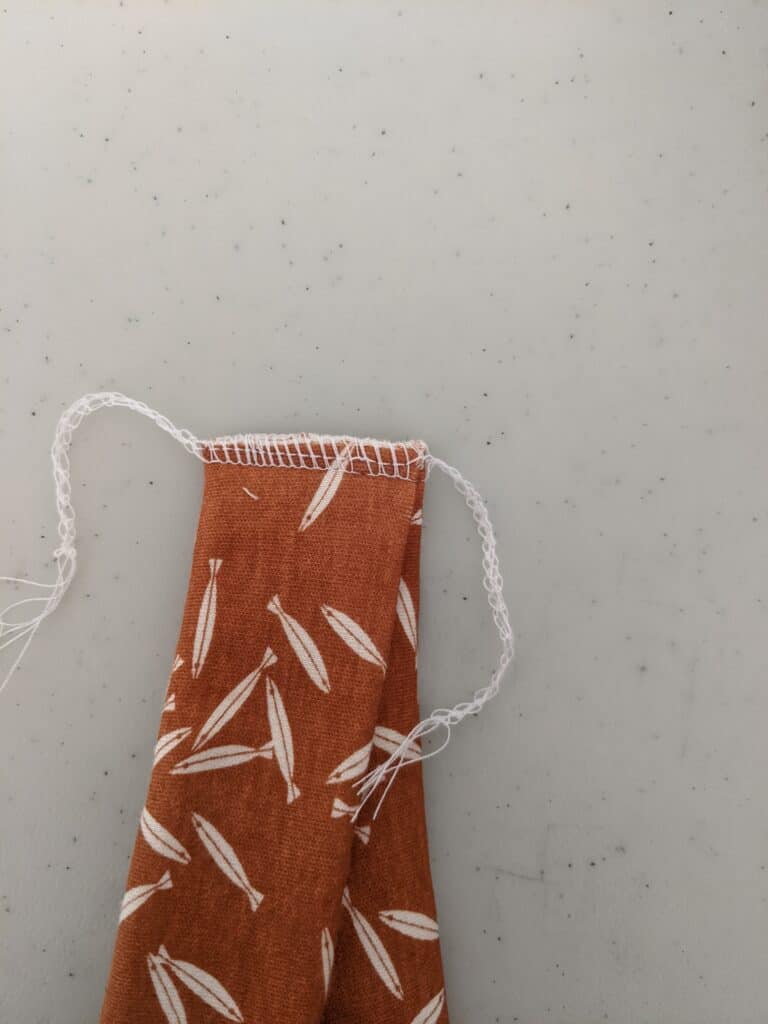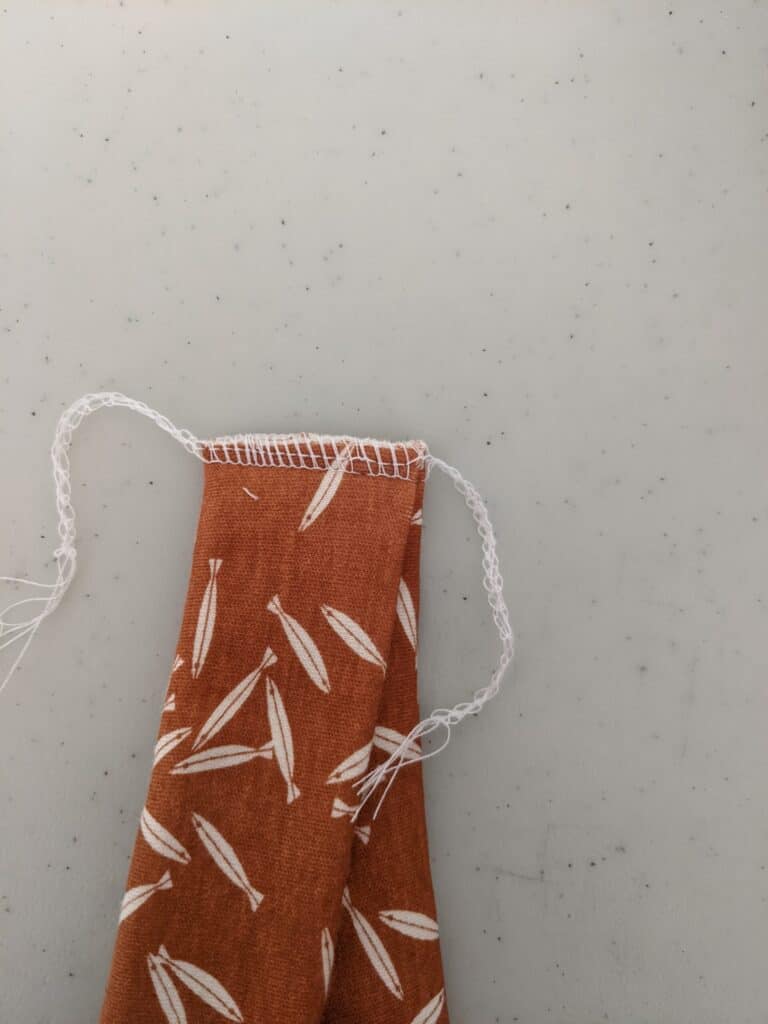 Twist Headband Step 7: Now just open up the twist headband and tuck that seam you just made in the back so everything opens up! (I had some thread get caught and had to re-sew the final seam on mine, I ended up losing about an inch, so this one is a little snug on Eloise, but hopefully you get the idea!)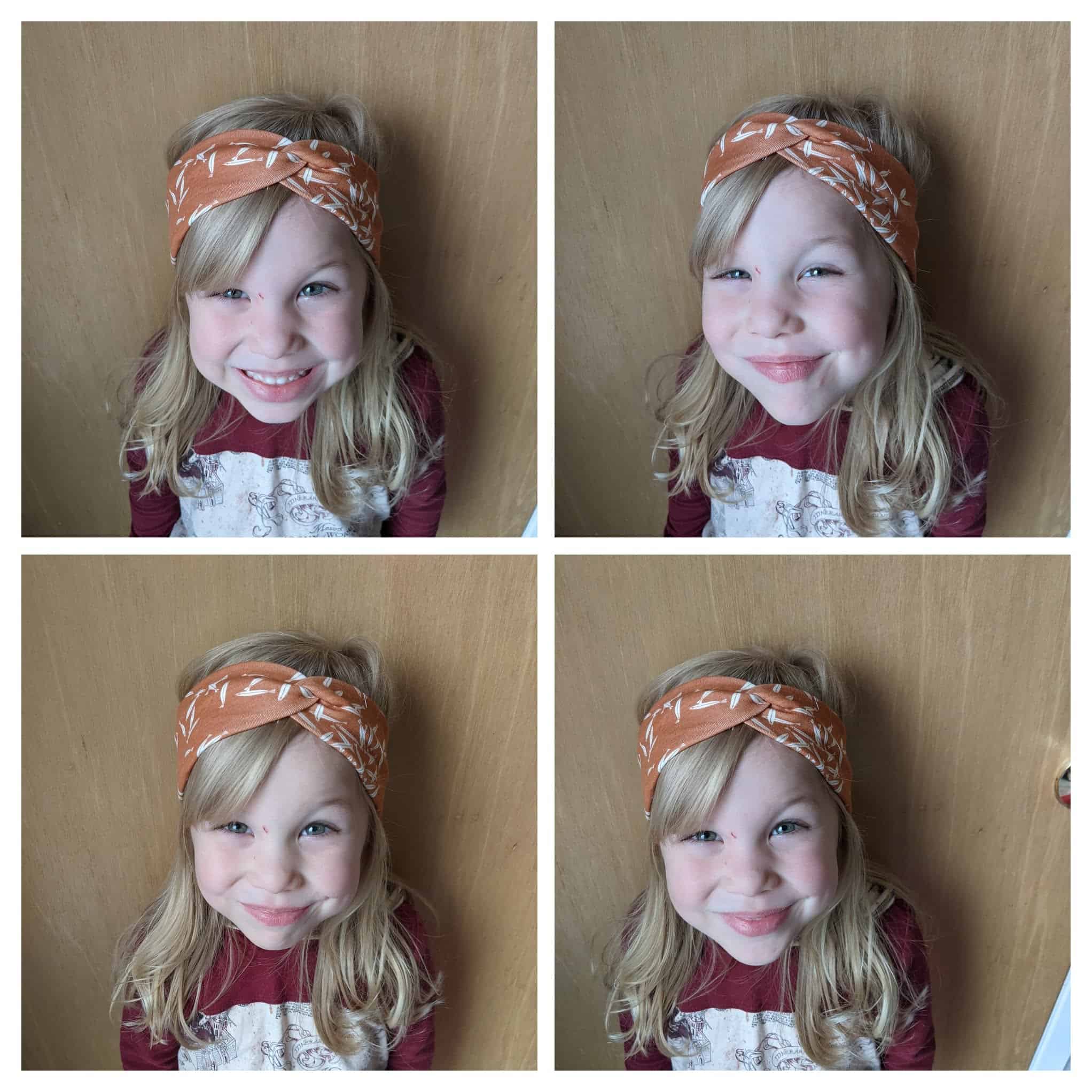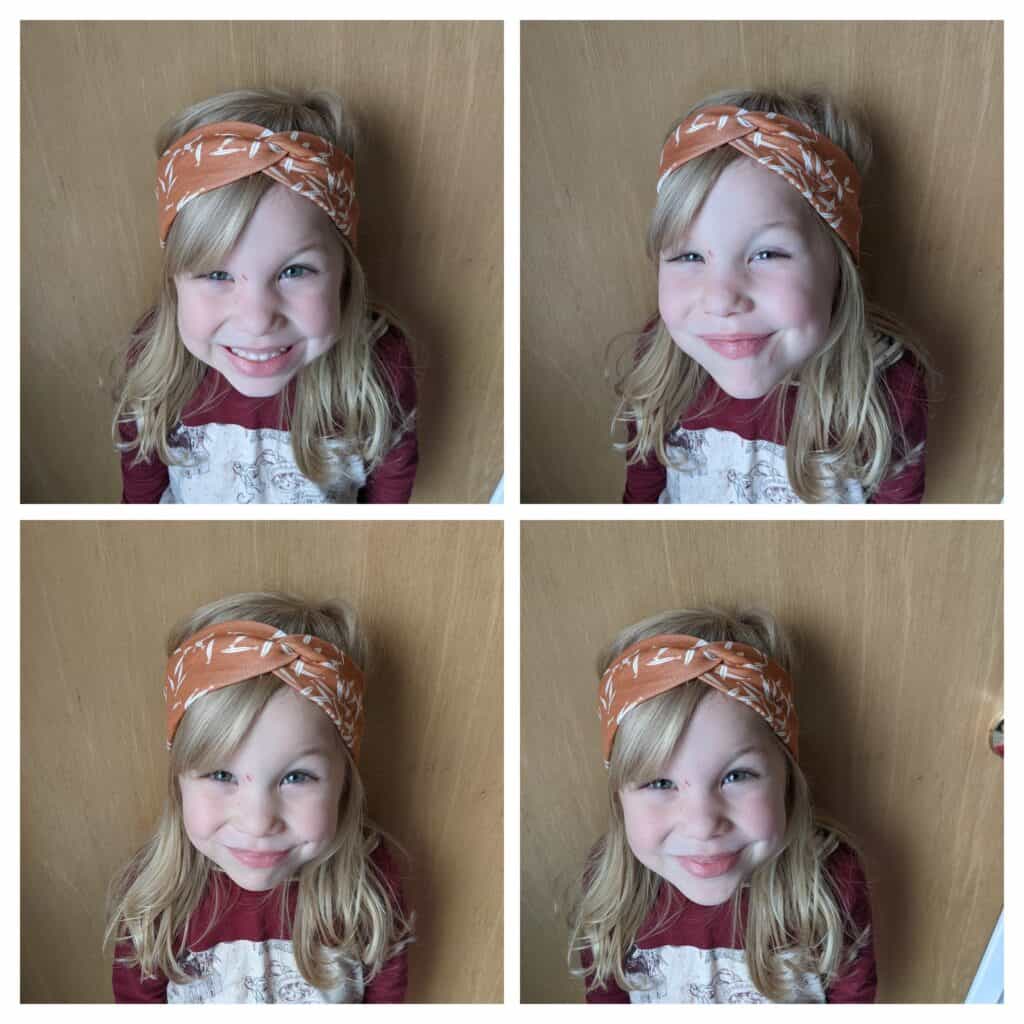 And there you have it! Scrap buster, outfit matcher, present creator, this is great for so many things!
Other Headband Tutorials
We hope you enjoyed making our DIY Twist Headband.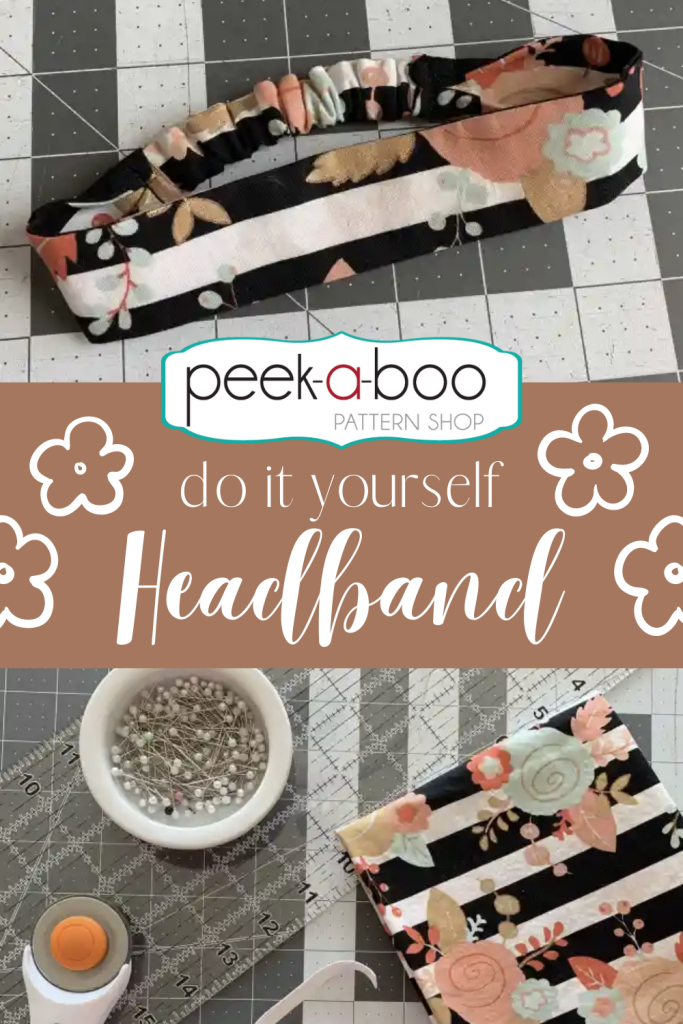 The DIY Headband Tutorial will show you how to make both an elastic headband and a fun woven tie headband. Stephie B has amazing tutorials so check this one out.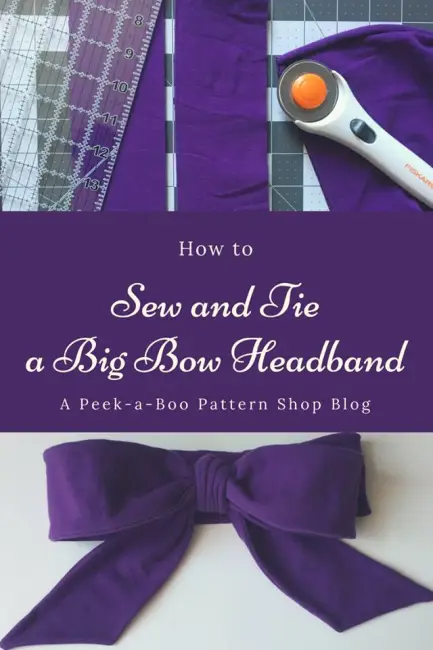 These big bow headbands are super popular for the baby. Stephie B will show you here how to sew and how to tie these headbands.
For your sewing patterns, make sure to join us at Peek-a-Boo Pattern Shop. If you need help with a sewing project, come join our Peek-a-Boo Pattern Shop Facebook Group.
Happy Sewing 🙂