If you have little kids you know that tablecloths can be a bit of a hassle. After our tablecloth (and food!) had been pulled off one too many times I took matters into my own hands and sewed a stay-put DIY tablecloth.
You can also use the basics of this tutorial to make your own simple DIY Tablecloths.
Stay-Put DIY Tablecloth | How to Make Tablecloths
I've made many of these tablecloths and want to share this stay-put tablecloth tutorial with all. I seriously love this so much!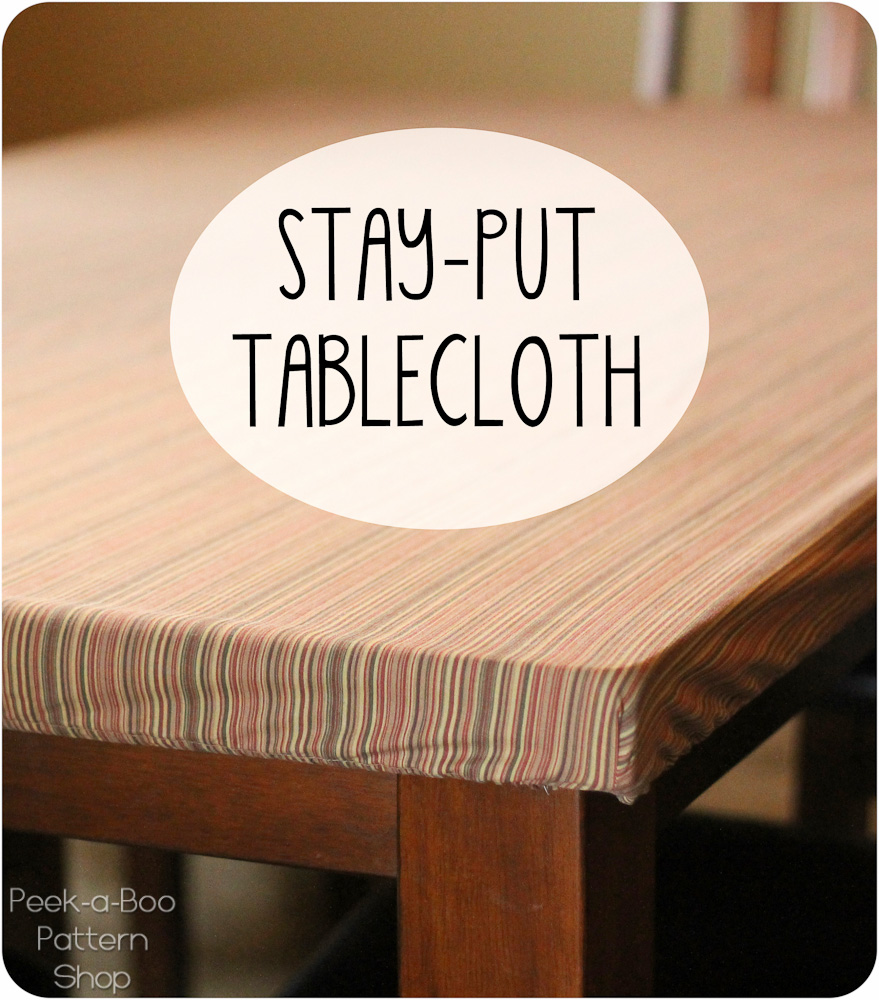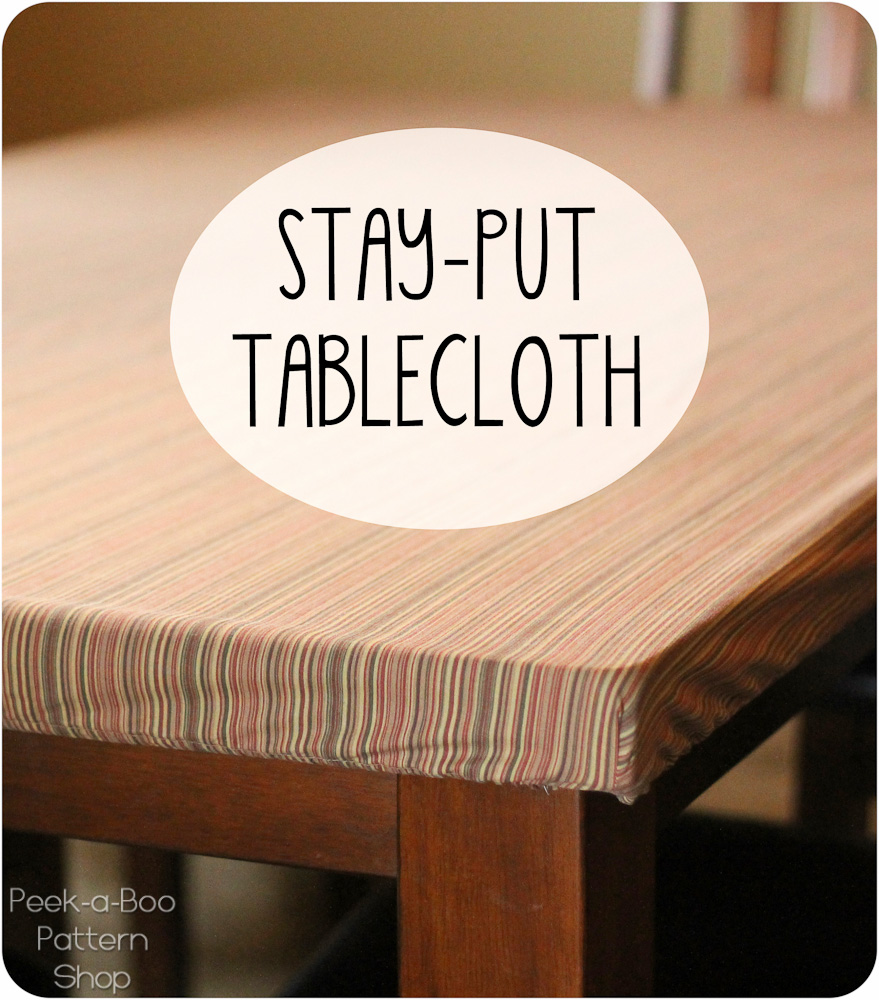 It has nice tight corners that wrap right around the table. No more little toddler hands pulling this off 🙂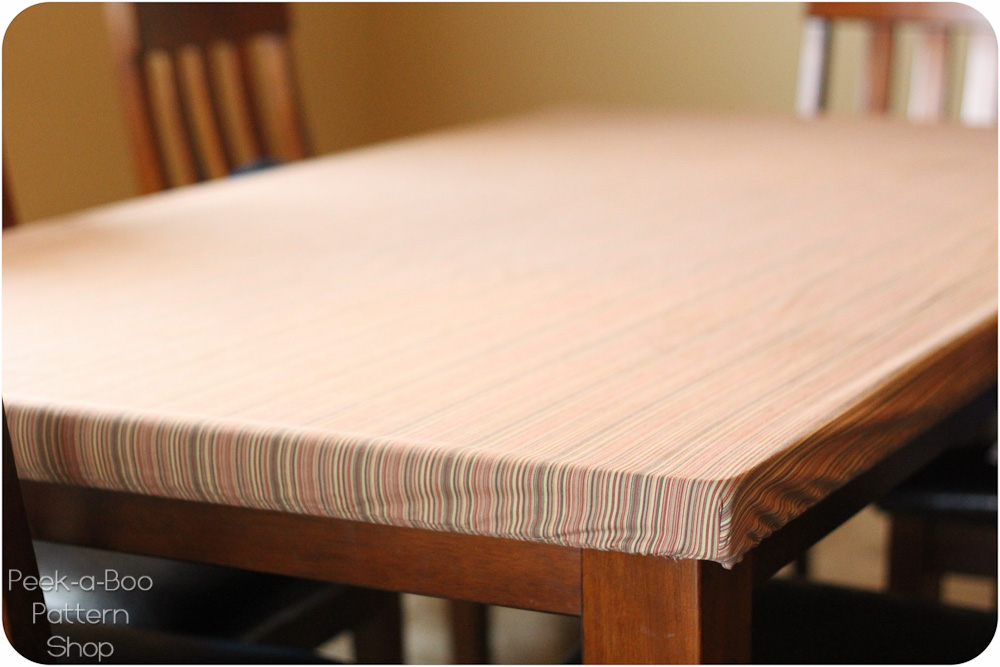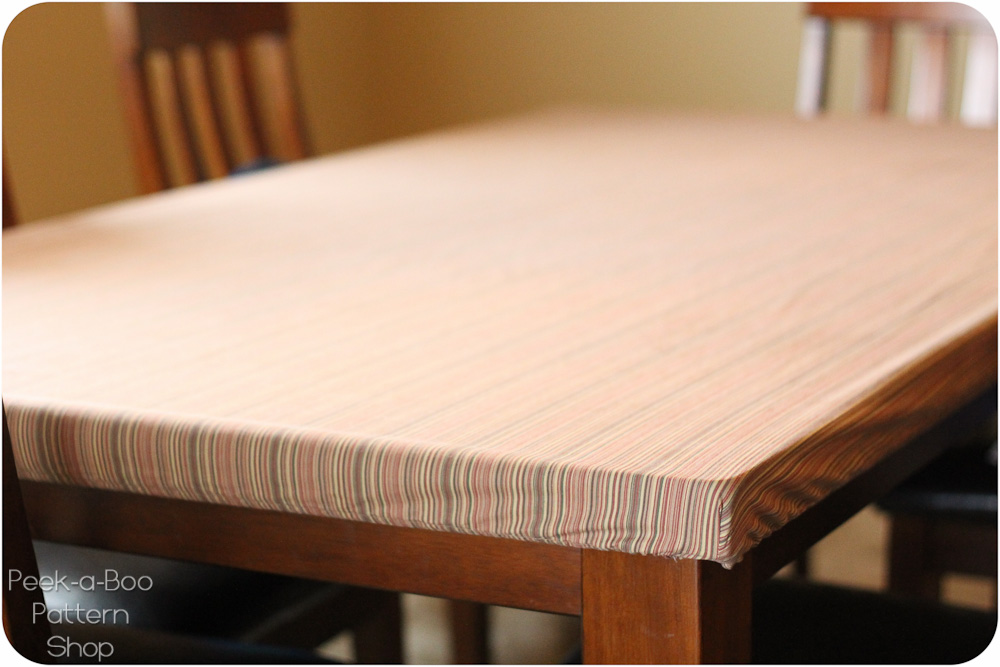 If your family is also spill prone then I recommend using laminated fabric or oil cloth for this project. I started with a tablecloth we already had (a stain-resistant one from BB&B) and worked from there 🙂
Every table is a bit different so we'll start with some measurements. Measure the length, width and depth (how thick) of your table and jot those down. Then measure how far under you want it to wrap around. On my table it's only about 1/2″ before it runs into the legs. Now let's calculate our pattern piece measurements:
Table Cloth Measurements
Tablecloth Width= Tabletop Width + Depth*2 + Wrap Around*2 + 1.5″ for
Tablecloth Length= Table top length + Depth*2 + Wrap Around*2 + 1.5″
Cut a rectangle to that length and width and then we'll make the cutout in each corner.
Cutout= Depth+ Wrap Around + 1″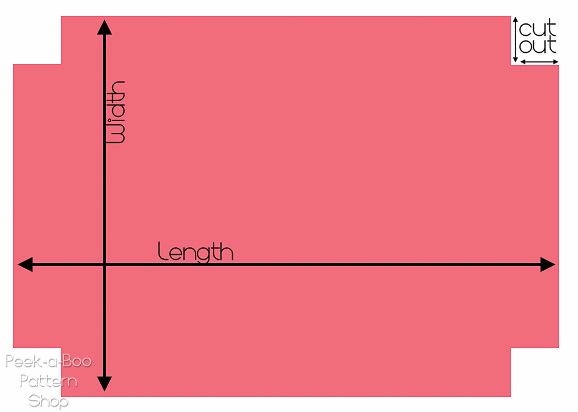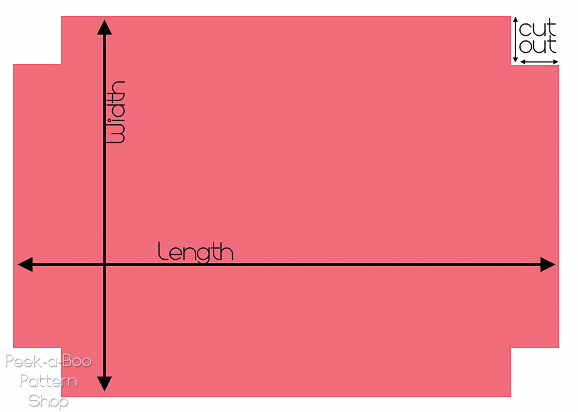 To sew up your DIY tablecloth head on over to my Crib Sheet Tutorial which has lots of pictures to help you sew it together. Really we're just making a giant fitted sheet for our table 🙂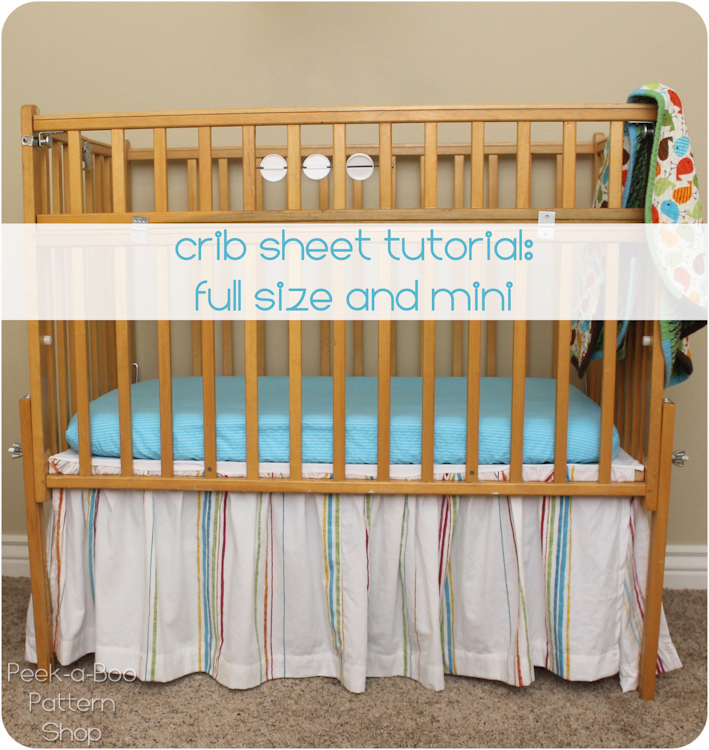 To share your sewing projects, see what's new, and get sewing help be sure to join our Peek-a-Boo Pattern Shop Facebook Group. Before you leave, also make sure to check out some of these other tutorials: