Scrunchies!! I love scrunchies and am here to teach you how to make a diy scrunchie! I was wearing these loooong after they went out of style and I am absolutely tickled that scrunchies are making a comeback. This summer I pulled my girls into the sewing room to help make some scrunchies and they got hooked!
My oldest was ready to make at least 10 scrunchies -one to match every top she has or could possibly fit into whether it was too small or not. She's hooked. These DIY scrunchies are an easy sewing tutorial for beginners. Basically, a scrunchie is a piece of elastic wrapped up in fabric. Scrunchies can be made out of several different types of fabric and customized in a ton of different ways to make something unique.
You can also customize the size of your scrunchies. You'll see that some shops online are selling oversized scrunchies nowadays that are popular. We've saved some of the other basic scrunchie info for the FAQ section below so with that let's get down to How to Make a Scrunchie:
How to Make a DIY Scrunchie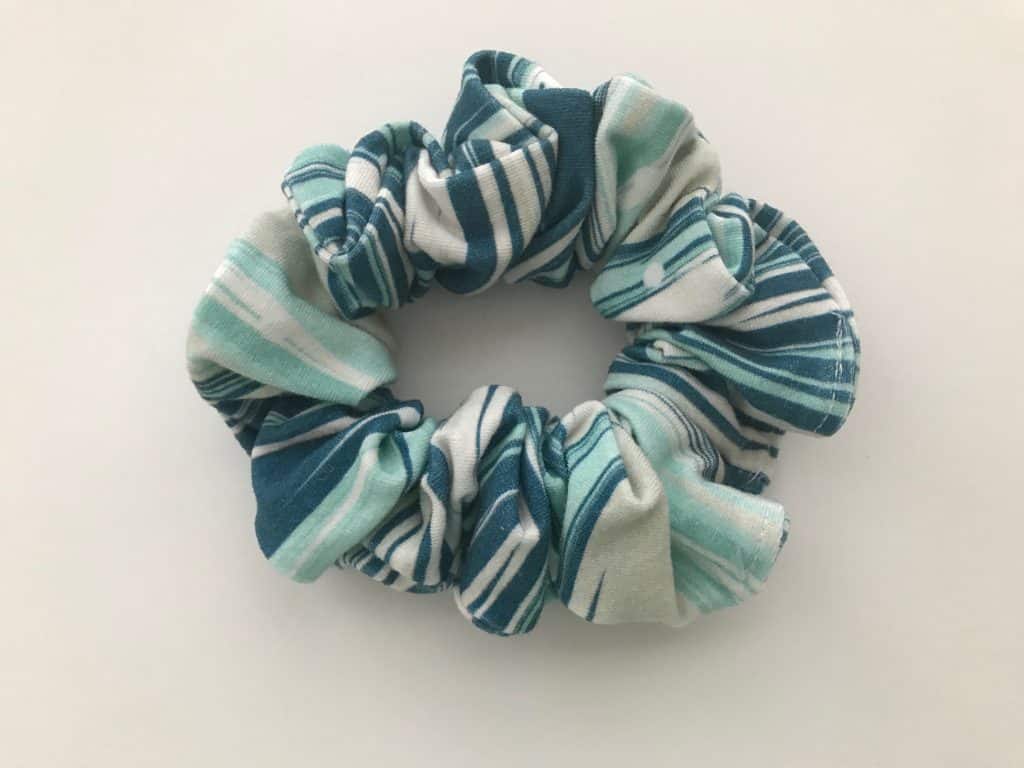 So here's how you can make your daughter's (or your own) scrunchie dreams come true. Make scrunchies to match all those cute outfits you're sewing for back to school! A DIY hair scrunchie is so fast to make and they use hardly any fabric!
DIY Hair Scrunchie Fabric and Supply List
Again – a scrunchie is basically elastic wrapped in fabric so the supply list is short and simple:
Fabric: A rectangle of fabric 3" by at least 22" (i use either knit or woven fabric although many scrunchies are made out of velvet, satin, etc. – see Scrunchie FAQ below)
Elastic: 8 inches of thin elastic-mine is 3/8"
Safety Pin: For bringing the elastic through the fabric tube
Scrunchie Instructions | Make a Scrunchie with a Sewing Machine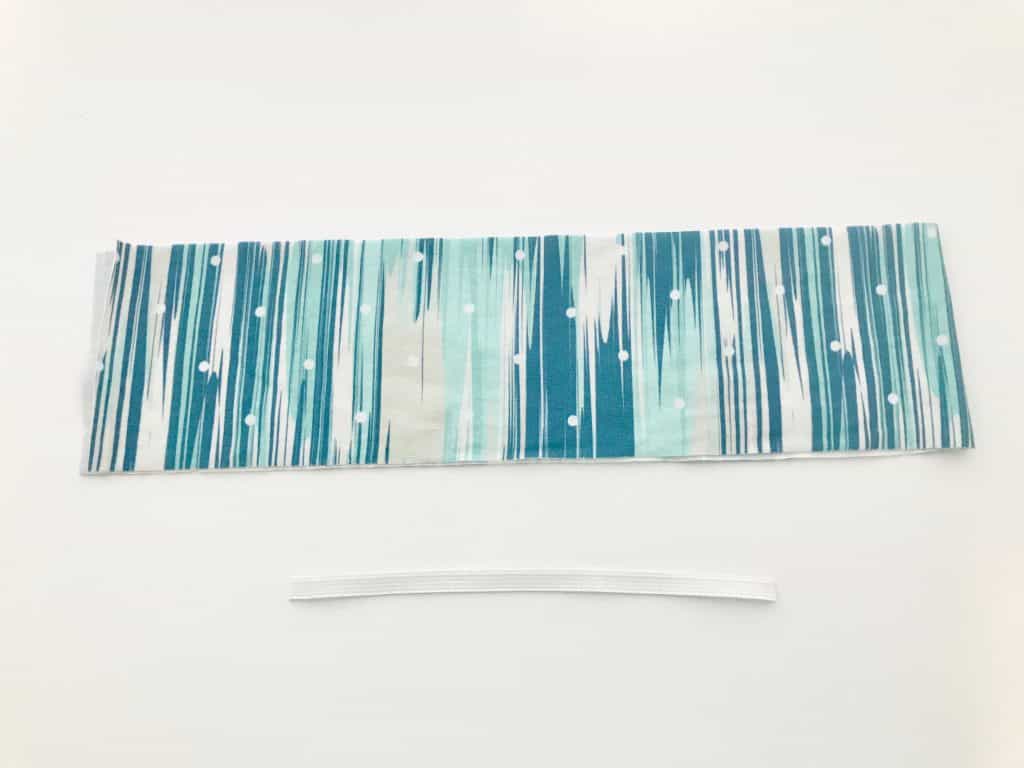 Scrunchie Tutorial Step 1: Start to make the scrunchie by folding your fabric in half like a very long hot dog. Place two pins about 2 inches from each end of the rectangle.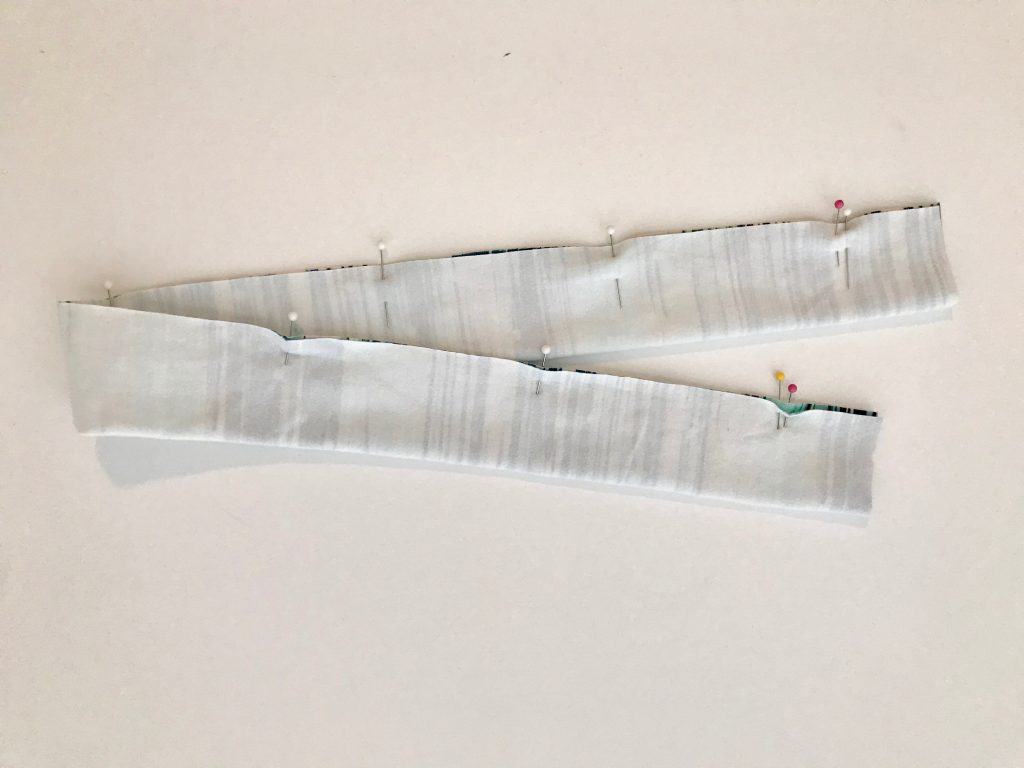 Scrunchie Tutorial Step 2: Using your sewing machine to sew the edge of the rectangle, starting at one set of double pins and ending at the other set of double pins. I'm using my serger, but there's no real need because all the seams will end up inside the scrunchie. For a scrunchie, you can use a normal sewing machine and get fantastic diy scrunchies.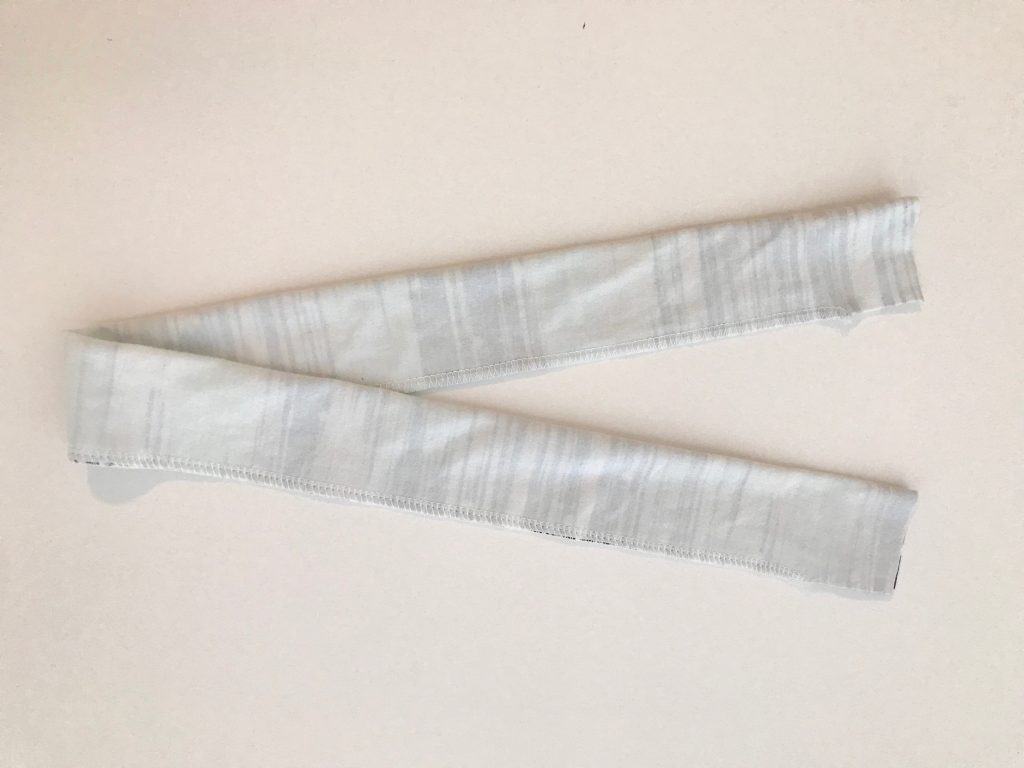 Scrunchie Tutorial Step 3: Turn the tube inside out.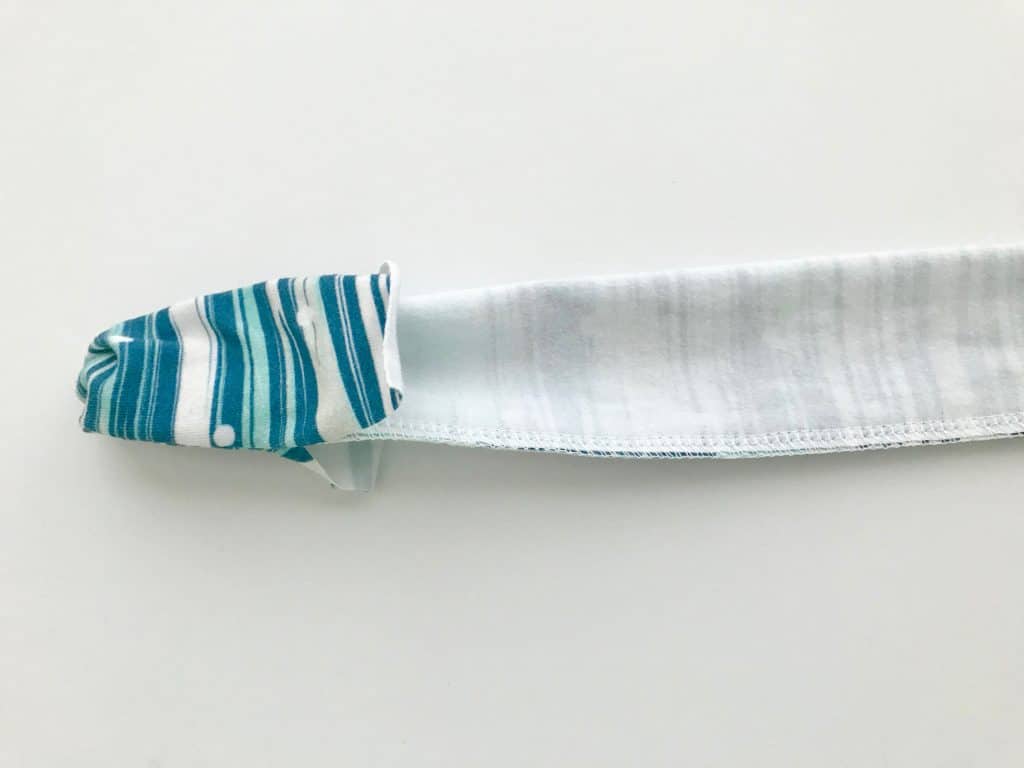 Scrunchie Tutorial Step 4: Match the short ends of the rectangle, right sides together and pin in place.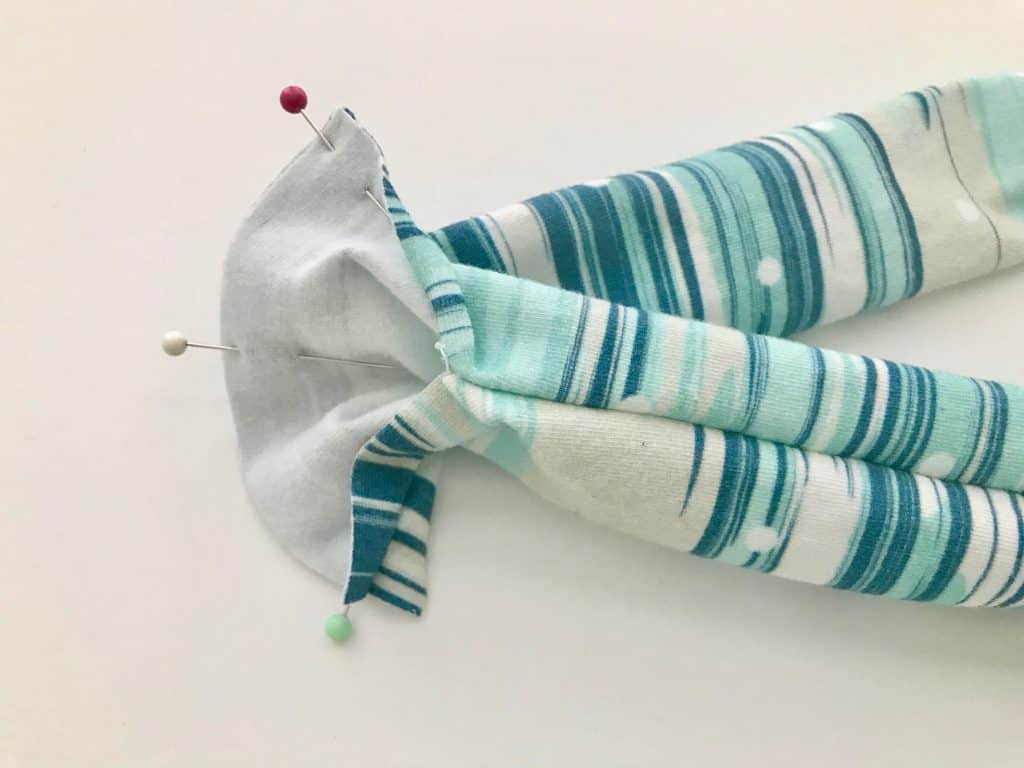 How to Make Scrunchies Step 5: Use your sewing machine to sew the short ends of the rectangle.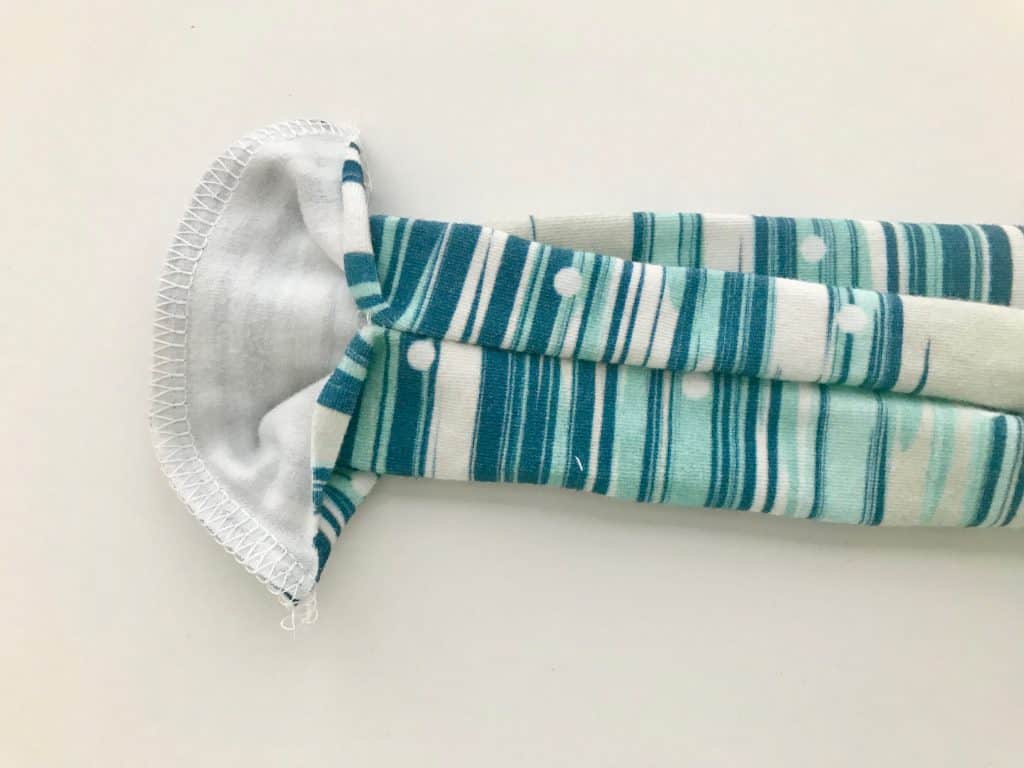 How to Make Scrunchies Step 6: Pull on the tube so the seam pulls inside. You should have a circular tube with an opening.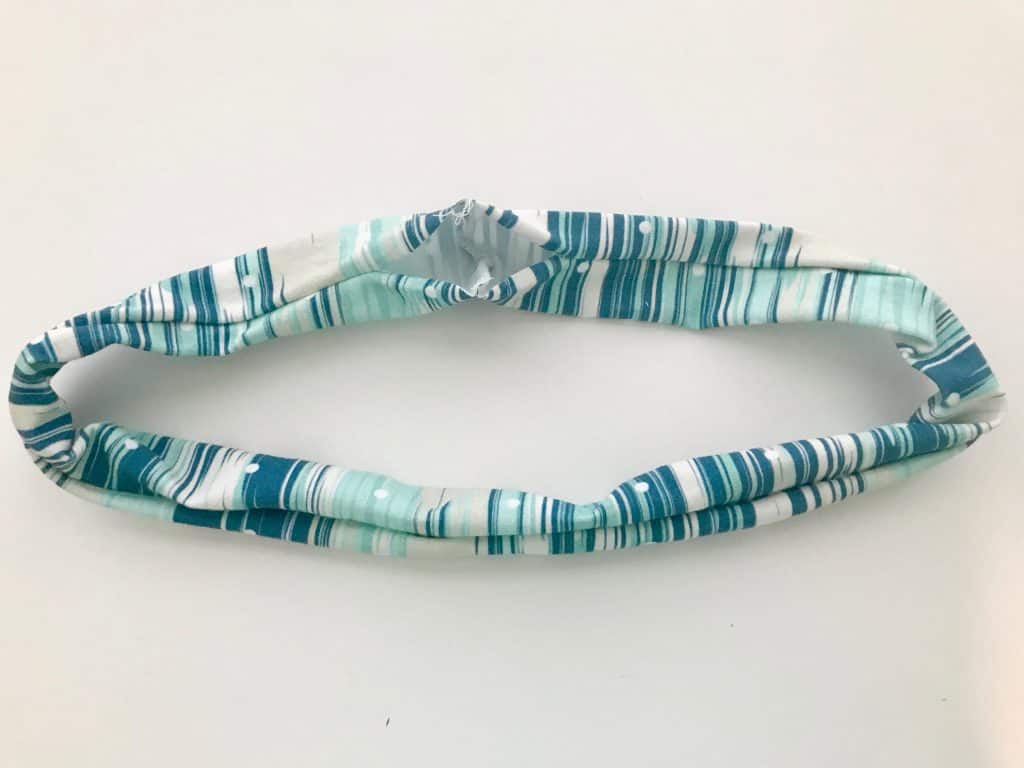 How to Make Scrunchies Step 7: Put a safety pin on one end of the elastic and use it to thread the elastic through the circular tube.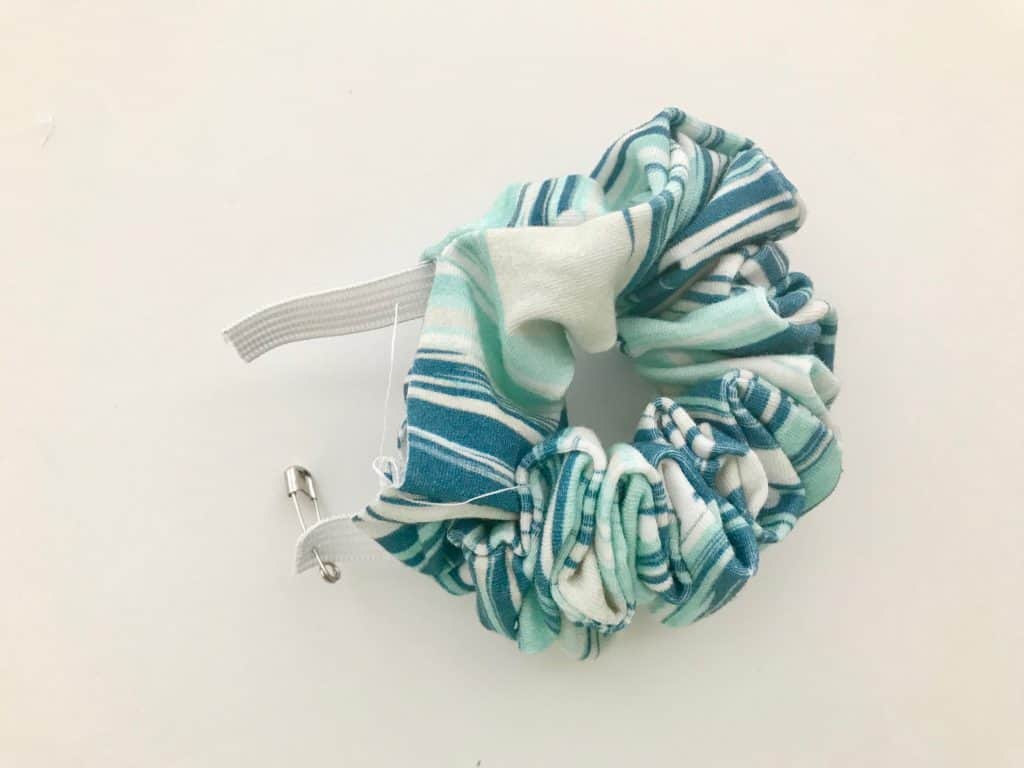 How to Make Scrunchies Step 8: Use your sewing machine to sew the two ends of the elastic together.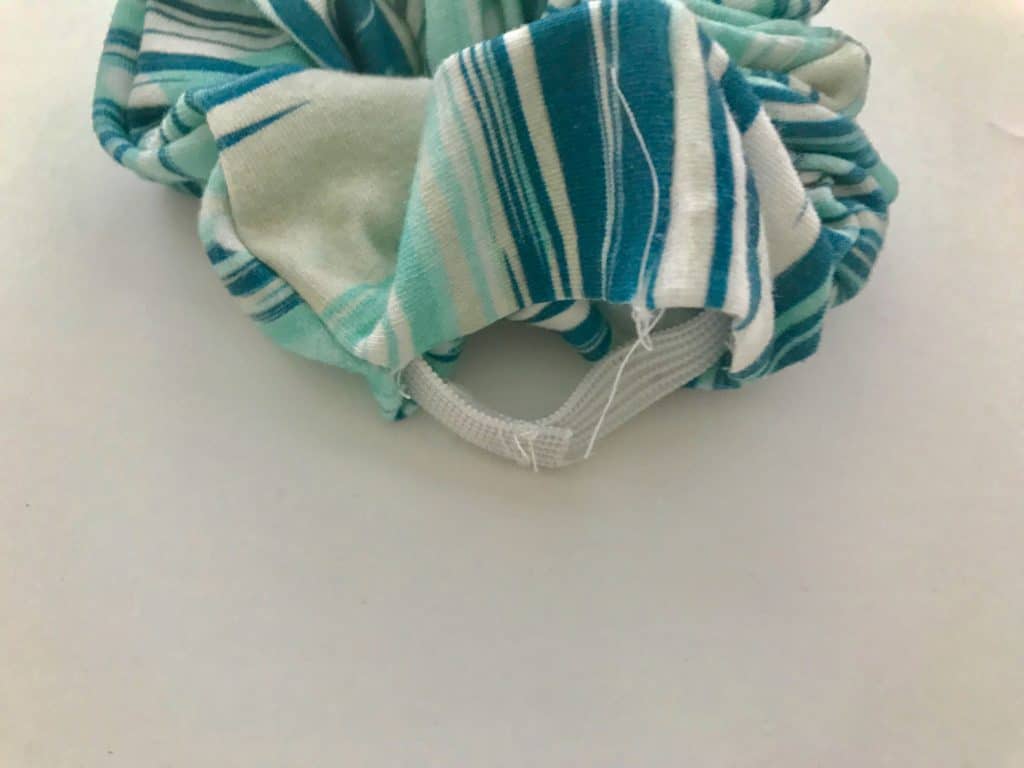 How to Make Scrunchies Step 9: With the elastic sewn together, push the edges of the opening inside the scrunchie and pin them together.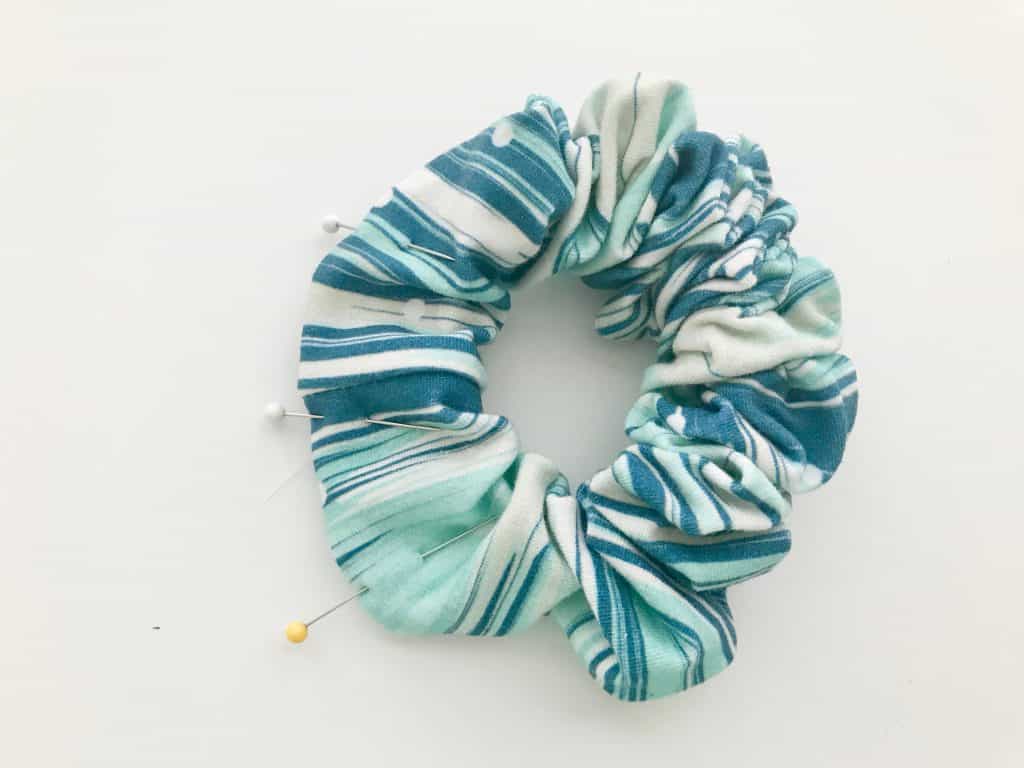 How to Make Scrunchies Step 10: Using your sewing machine to sew the opening of the scrunchie closed, encasing the elastic into the fabric. You can use a ladder stitch like I use in my table runner tutorial, or you can just use your sewing machine. Because diy scrunchies gather a bit and I can't really see a bunch of details when my daughter wears them, I went the quick route and used my sewing machine.
And there you go! You've taken a little fabric and elastic, sewn the elastic together, and encased it into the fabric tube. I hope you enjoyed this scrunchie tutorial today. Now make all the diy scrunchies…
If you have any questions about scrunchies, take a look at our Scrunchie FAQ below. To see our latest releases and get sewing help, please join our Peek-a-Boo Pattern Shop Facebook Group. Also, we'd love to have you came took a look at all of our quality fabrics over at KnitFabric.com.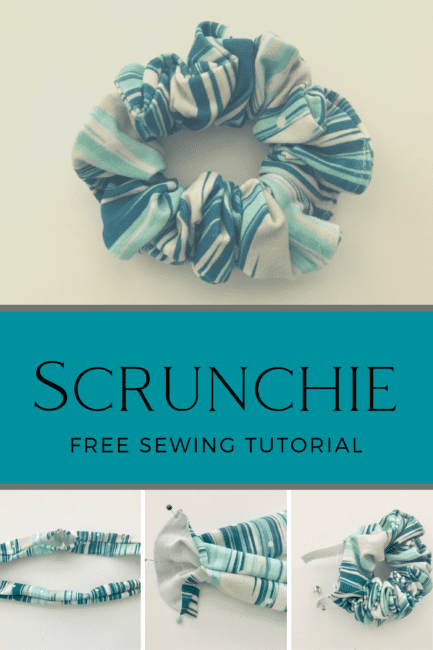 Frequently Asked Questions for Scrunchies
What is a Scrunchie?
A srunchie is a hair tie (or elastic) that is covered in fabric. The fabric is loose fitting to form a ruffle when twisted around hair. They are generally used to tie medium to long hair. Scrunchies come in many different styles. You can customize them a million different ways depending on the fabric you choose.
If you sew a scrunchie out of custom fabric then you have something truly unique. Some like to use a scrunchie because they say that the scrunchie is easier on your hair than other types of hair bands.
When did Scrunchies Become Popular?
Scrunchies have been around for quite some time but became a popular phenomenon in the 80s and 90s. The scrunchie never quite away though and they have been making a comeback the last few years.
What Type of Material Can You Make Scrunchies Out of?
A scrunchie can be made with many different types of fabric – cotton, silk, velvet, or even satin are popular options. Try to use something that's easy to sew with. Velvet is a very popular choice for scrunchies. They say that velvet is a fair "hair friendly" fabric that minimizes creases.
Do You Need a Sewing Machine to Make a Scrunchie?
Not necessarily….but a sewing machine will make the process a lot quicker and more professional looking. We wouldn't recommend making a scrunchie without a sewing machine.
Can You or Should You Wash Scrunchies?
First, you should definitely wash scrunchies. Hair ties can pick up sweat oil, and things from hair products. How you wash your scrunchies depends on the fabric type. Most say that scrunchies made from cotton, nylon, or polyester can be thrown in the washing machine (although you may want to throw them in a lingerie bag first). If your scrunchies are made from more delicate fabrics like satin, silk, or velvet then they should be hand washed in a bowl of warm water. After washing the scrunchies you can let them air dry.
Do You Have Other Tutorials for Hair Ties or Accessories?
Yes – if you like the DIY scrunchie. We have several other tutorials for accessories you can make.
first of all we have several different headband tutorials including How to Make Elastic Headbands, DIY Twist Headbands, and 5 Spring Headband Tutorials. We also have some fun tutorials for Embellished Hair Elastic and Halloween Hair Bows.