My kids all love PJ Masks and I was so excited to sew a Gecko costume! This DIY PJ Masks Costume Tutorial is a major mom win- it's extremely easy and afterwards and can be worn as pjs 🙂
DIY PJ Masks Costume Tutorial
My little guy loves this costume so much that this is actually his 2nd version of it! He wore the first one until it practically disintegrated. His mask is looking a bit tattered but he didn't mind so we just went with it 😉 Clearly it gives him some pretty amazing super powers!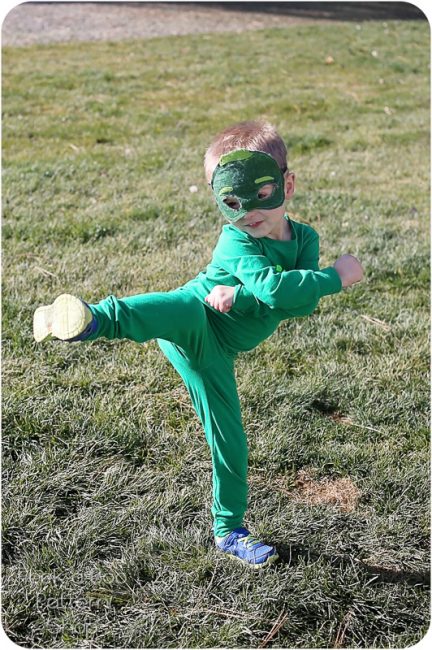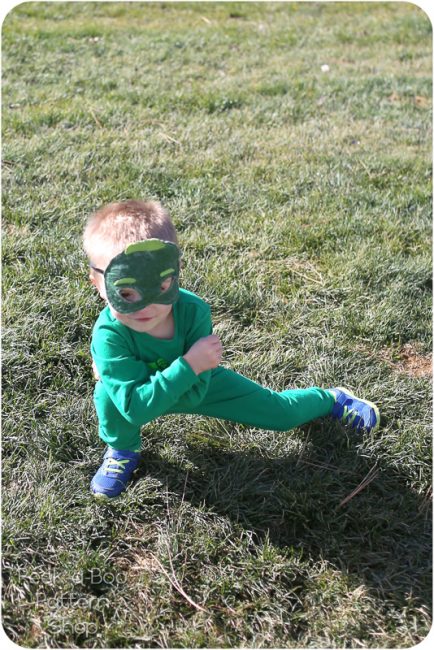 To make your own all you need are some green pajamas (or sew your own using the Alex & Anna Winter PJs and kelly green knit) and felt for the mask and applique on the chest. I found a free mask pattern available here and if you need a logo to trace for the chest you can find one here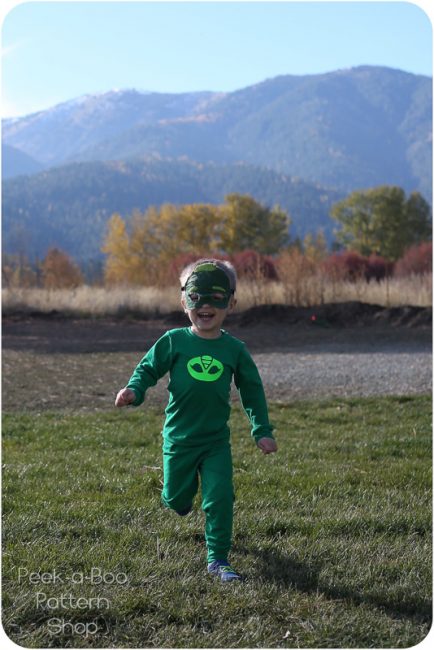 And here's the full PJ Masks crew! I originally made these as a Valentine's Day gift. Look at my tiny little gecko! This was the original pair of pjs and the mask when it was in a bit better shape 🙂 And since I'm all about making my life simple when those Owlette PJs were outgrown I just picked the logo right off the chest and turned them into my son's Flash costume.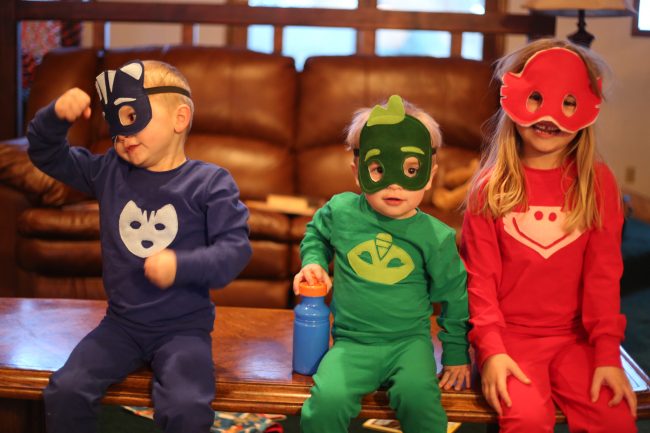 That about does it – a nice simple DIY PJ Masks Costume that you can also use as pajamas. If you enjoyed this tutorial, you might also enjoy some of these: