Are you ready for going back to school? After you gather all of the school supplies from that lengthy list the teacher sent home, you are going to need something to hold all of them. Wouldn't a fun DIY pencil case make starting school a little more exciting?
Make a Fun DIY Pencil Case for Back to School
We've scoured the internet. Here are 12 free, easy pencil case tutorials for you to enjoy:
This fun tutorial allows you to make a pencil case that looks like a big bow. All you for this fun and unique pencil case is some fabric, velcro, ribbon, needle and thread, and a glue gun.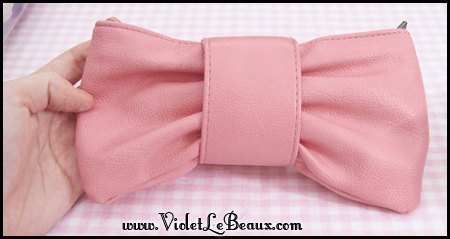 These fun pencil pouches are actually designed to be able to fit into a 3-ring binder. For materials, you'll need fabric, a zipper, and some leftover vinyl.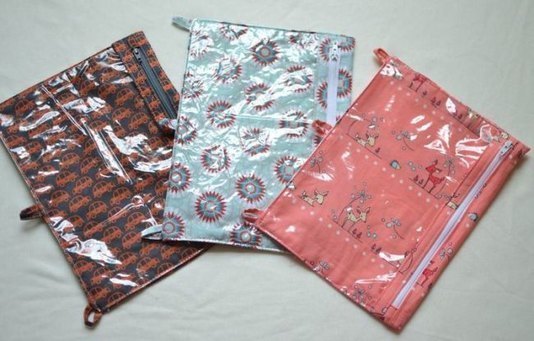 These are actually custom zip-top bags that can hold markers, colored pencils, or other school supplies. These are well constructed with reinforced lining and a zipper. This is a fun tutorial that will make a pencil case that will last.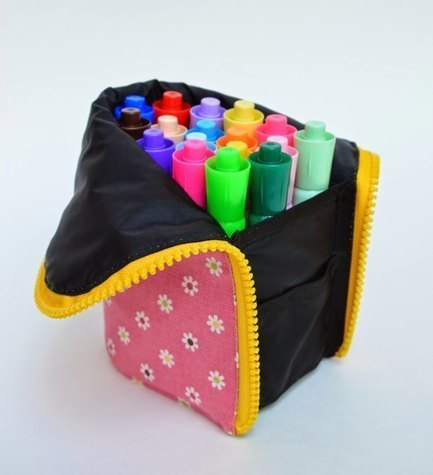 We're moving to Denmark for our next entry. Pattydoo has this fun and free pattern for a Eurpoean styled pouch that would be perfect for use as a pencil case.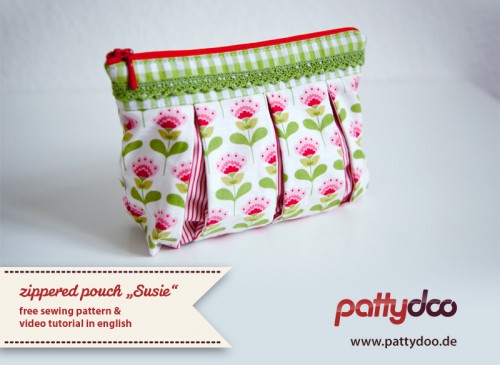 The Gingermelon Pencil case is made from different colors of felt, a couple of buttons, embroidery thread, and an exact blade for cutting. Come follow along to see how they make these pencil cases.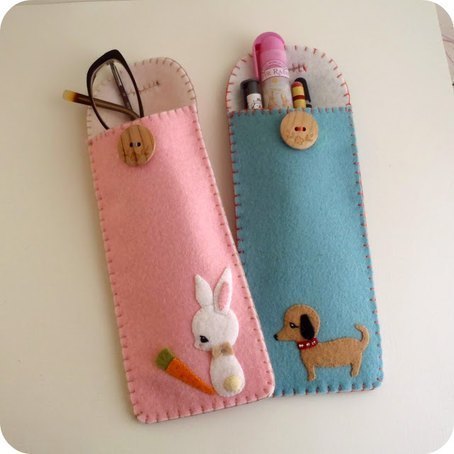 The "Gobbler" pencil case would be a big hit with some little people around our house. All you need is a couple fat quarters of fabric, some scraps for the hair spikes, and a few buttons and notions to make this super fun pencil case.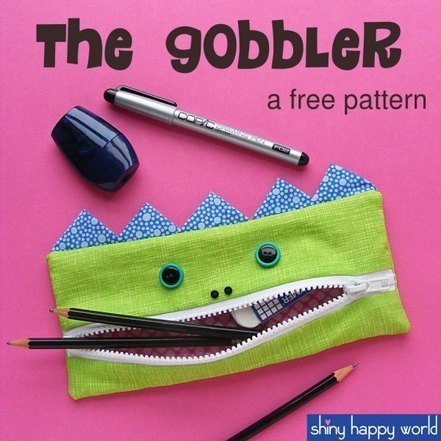 This fun cat pencil case appears to be a little more difficult to put together but the end result gives you something really fun. This tutorial will show just how to make these fun cylinder pencil cases.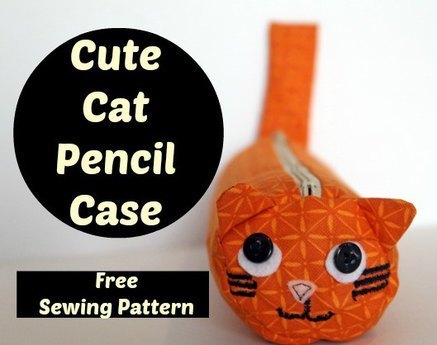 After you master the cat pencil case and are ready to step it up a notch, it's time to tackle the shark. This pencil case has an opening in the shark's mouth (doubling as shark teeth!). This might be the coolest pencil case on this list and is worth the trouble for your shark-loving kid.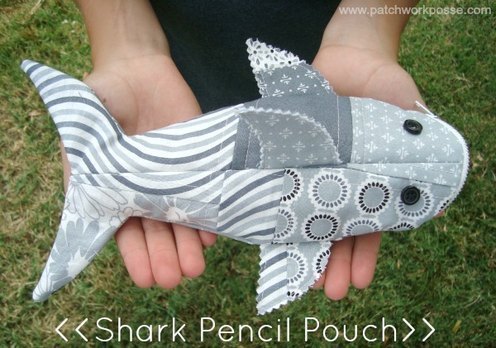 9. Zipper Fabric Pouches from here at Peek-a-boo Pages
We have a couple of fun zipper pouch tutorials right here at Peek-a-Boo Pages. Our first Zipper Pouch Tutorial is one of our most popular posts ever on the blog. We also have the one below for a lined zipper pouch that would make great pencil cases.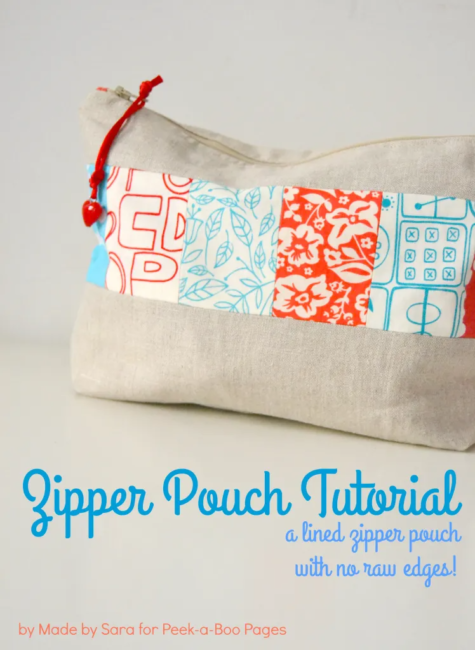 This DIY Pencil case from Sewing Times has a super wide opening. It will work perfectly for use as a pencil case, makeup bag, and more. This tutorial has excellent pictures but also comes with a helpful video for visual learners. All you need is some quilting cotton, interfacing, a zipper, and bias tape to make it.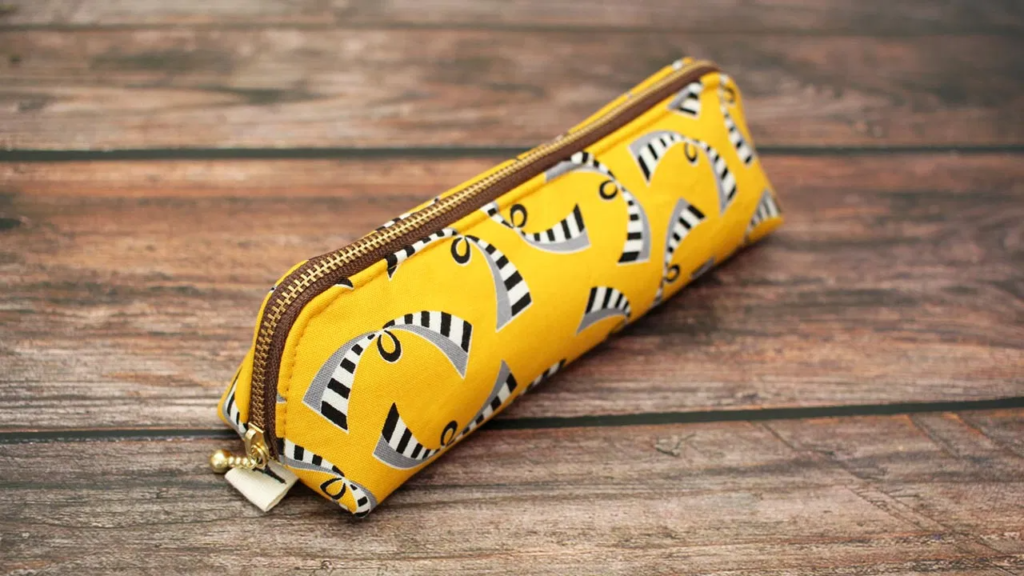 If you aren't into sewing but want a pencil case you might check out this no-sew pencil roll-up from Fast Made. Use this for pens and pencils. It goes together quickly with fabric, ribbon, a sharpie, scissors, ruler/tape measure, and fabric glue.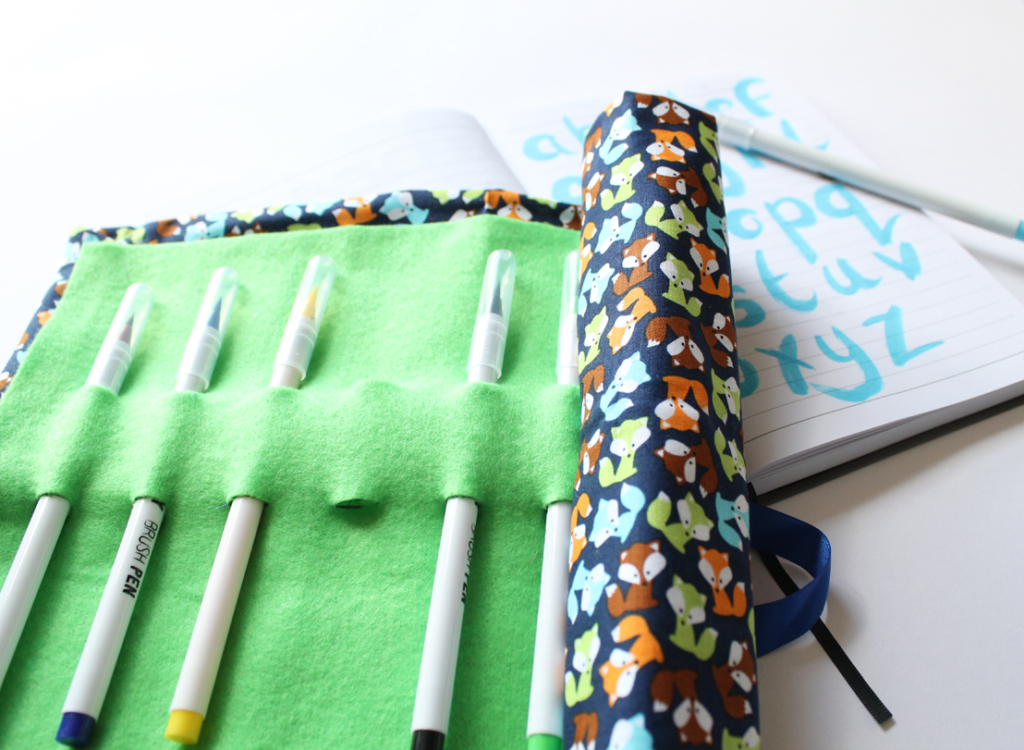 Our final entry is this sliding pencil case from Stitch and Sew Craft. This pencil case can actually slide and stand. It comes with a video tutorial and clear instructions. This is a little on the fancier end if you want to sew something special.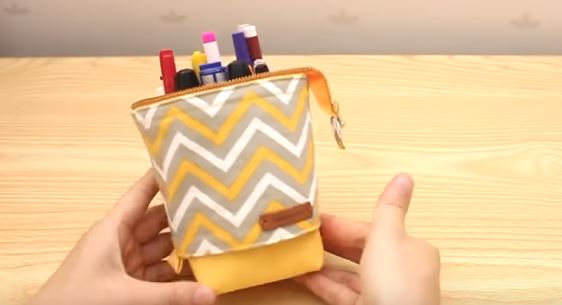 We sure hope you enjoyed all of the DIY Pencil case tutorials we were able to find on the internet. Make sure to come visit us for sewing patterns at Peek-a-Boo Pattern Shop and Fabric at KnitFabric.com
As always, come join our sewing community in our Peek-a-Boo Pattern Shop Facebook Group.