Need a super fast, easy, functional gift to give to the dads in your life this Father's Day? I have one for you with this leather DIY Key Fob! This key fob tutorial is super fast and easy and perfect for making homemade gifts.
Make Leather Key Fobs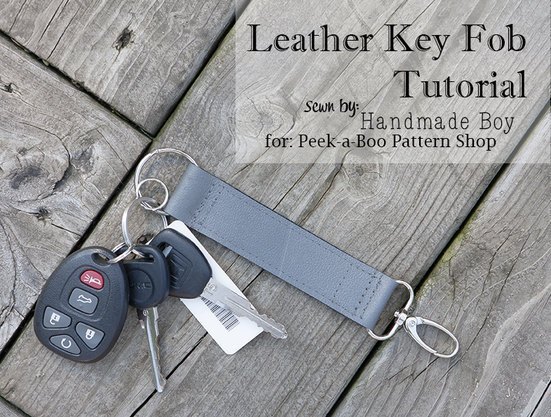 Wondering where to get some leather to make key fobs? I found mine at Hobby Lobby. I am using scraps from making the Tiny Toes Shoes. You can also use a scrap of 1″ nylon webbing for this project. Just be sure to seal the ends with a lighter to prevent fraying.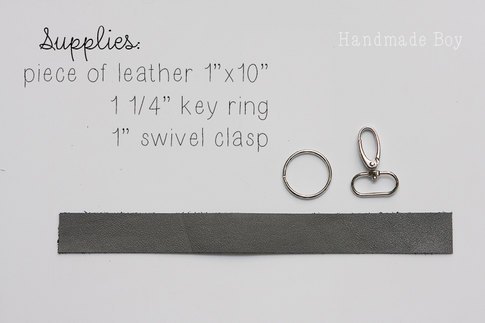 DIY Key Fob Supplies:
Scrap of leather 1″x10″
Key Fob Hardware: 1 1/4″ key ring & 1″ swivel clasp
leather needle (optional, I did not need one, but your machine may be pickier.)
Key Fob Tutorial:
Key Fobs Step 1: Take your leather piece and fold it in half with one end extending 1 1/4″ farther than the other. Slip the keyring key fob pardware in place. (Pinning will leave holes in your leather. I recommend using wonder clips. If you don't have any, binder clips work well also.)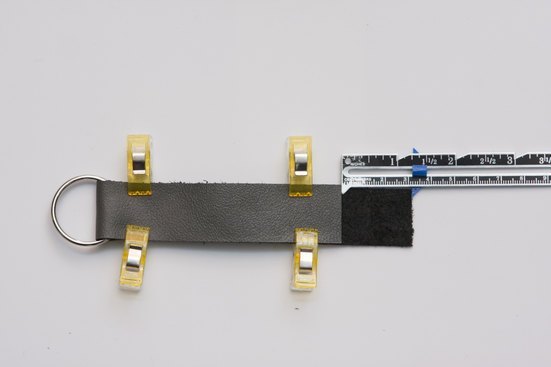 Key Fobs Step 2: From the right side, sew around the two long sides 1/8″ from the edge and 1 5/8″ from the end of the short end opposite of the key ring.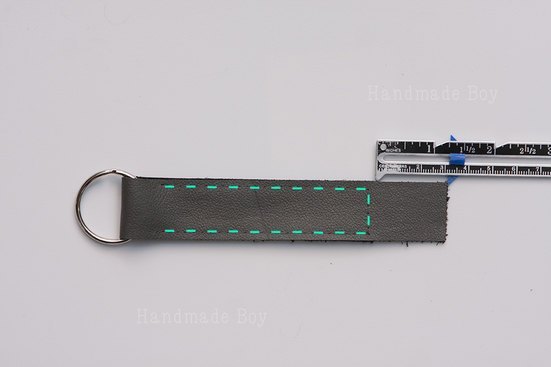 Key Fobs Step 3: Using a zipper foot so that you can get close to the key ring, stitch two rows of stitching securing the key ring into place.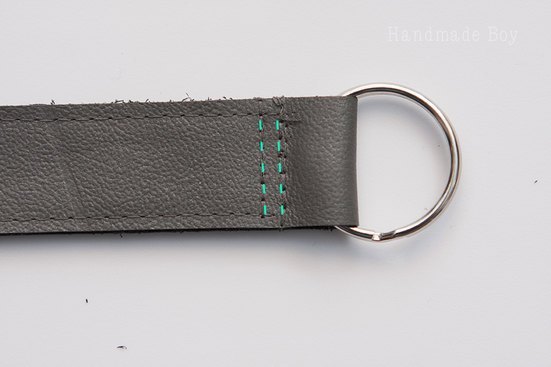 Key Fobs Step 4: Slip the swivel clasp onto the other end of the key fob. Fold the extended end over the edge of the shorter end securing the clasp. The folded piece should measure approx 1″ long.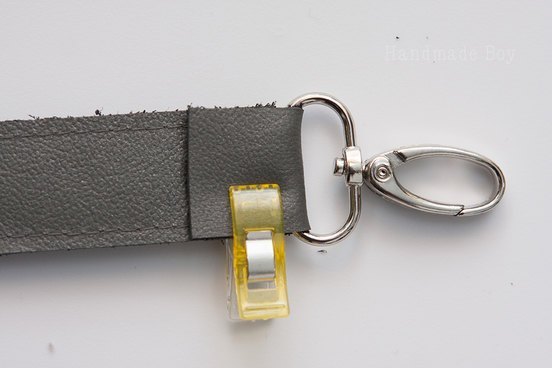 Key Fobs Step 5: From the right side, use your zipper foot and stitch two rows of stitching securing the hardware clasp into place.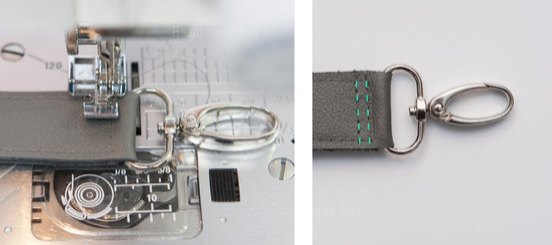 Key Fobs Step 6: From the right side, stitch the end of the extended piece into place using the regular foot on your machine.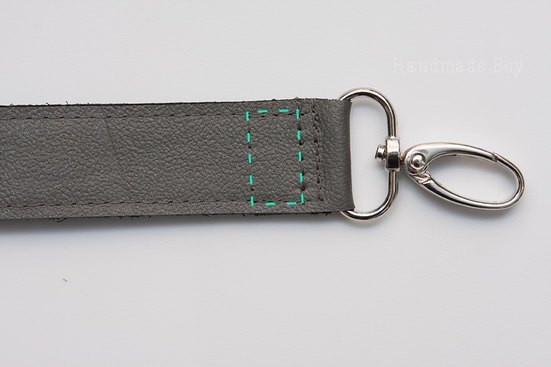 And that's it!! See? Wasn't the diy key fob fast!!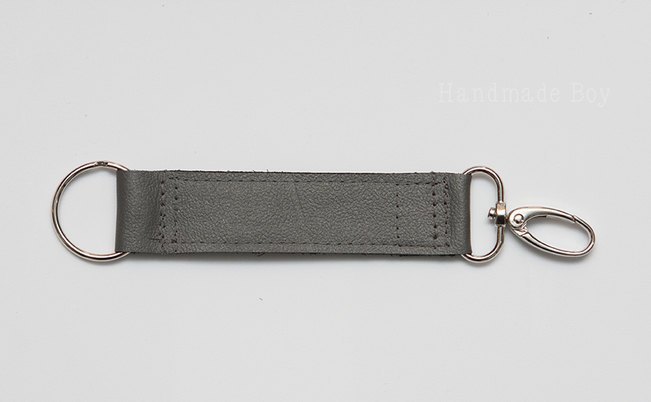 You could pair this fob with a car wash kit, or a gift certificate to a local detailer or car wash for the hands off dad. Or get the kids involved! Older kids can make a gift certificate good for "One Free Car Wash" and wash dad's car for him as a Father's Day gift. A money clip, new wallet or business card holder would also make nice pairings if you want to make a gift set up.
Of course, nothing says these are just for dads. I won't tell if you make one up for yourself just because. 😉 If you enjoyed this tutorial, you might also enjoy our DIY Lanyard Tutorial.
Also, be sure to join our sewing community in the Peek-a-Boo Pattern Shop Facebook Group. Also, take a look at some of these posts: