We'll show you how to use hem tape for curtains today. Confession: The curtains in my living room have been pinned up to length for over 6 months. Hemming them was that project hanging over my head, perpetually on the bottom of my to-do list. One day, my baby was sick and I found myself home with canceled plans. It took less than 1 hour to hem 4 drapery panels and now they look perfect! I only wish I had done it sooner. Here is how to hem curtains easily yourself, without using a sewing machine!
Using Hem Tape for Curtains
Measure the Curtains for the Tape
Set up your iron and ironing board as close as possible to the drape. You may need to use an extension cord. It is easier to bring the iron to the curtain than take the panels off.
Once the curtains are hanging the way you'd like, mark the panel to the appropriate length using a paperclip at the fold. I made mine long enough to "kiss the floor" from my hanging curtain rod, although there are many acceptable lengths. I recommend marking on each side of the panel, and once or twice in the middle. Then, iron the crease or make sure it is marked so you can find it again.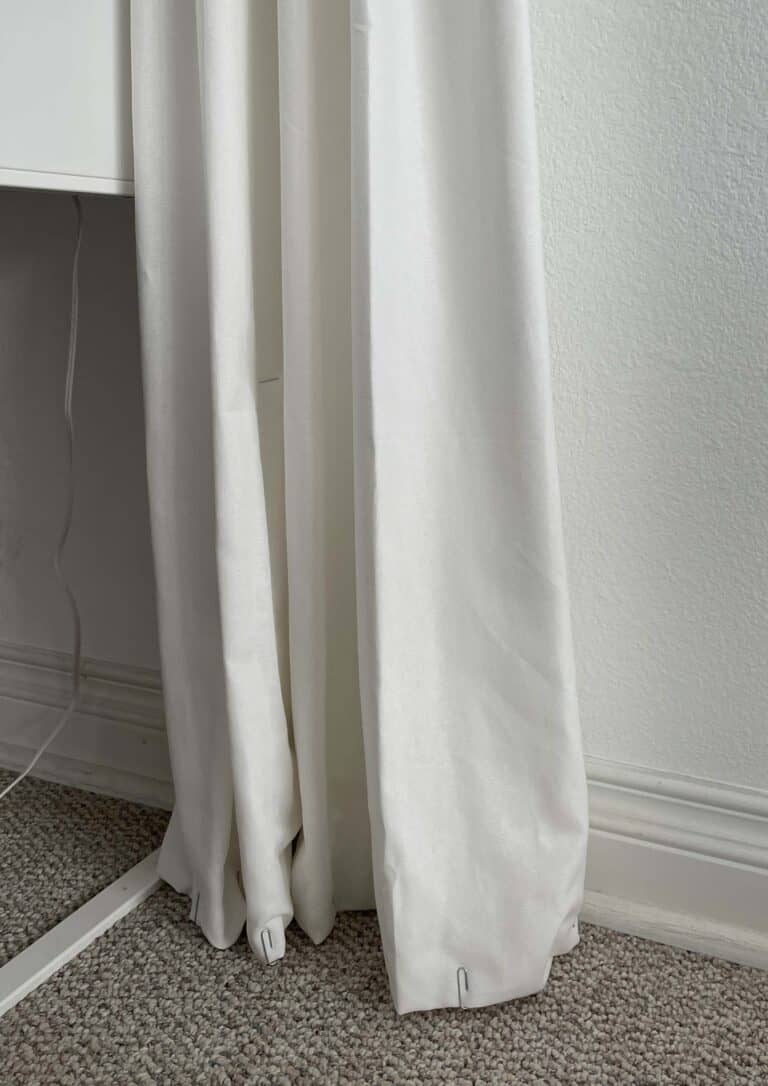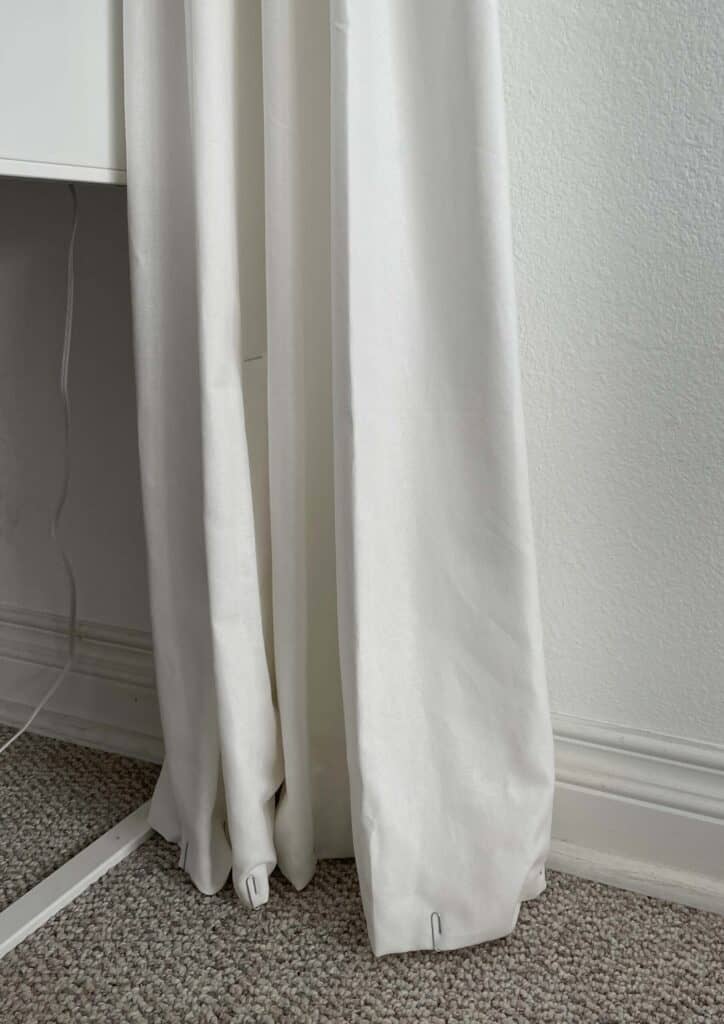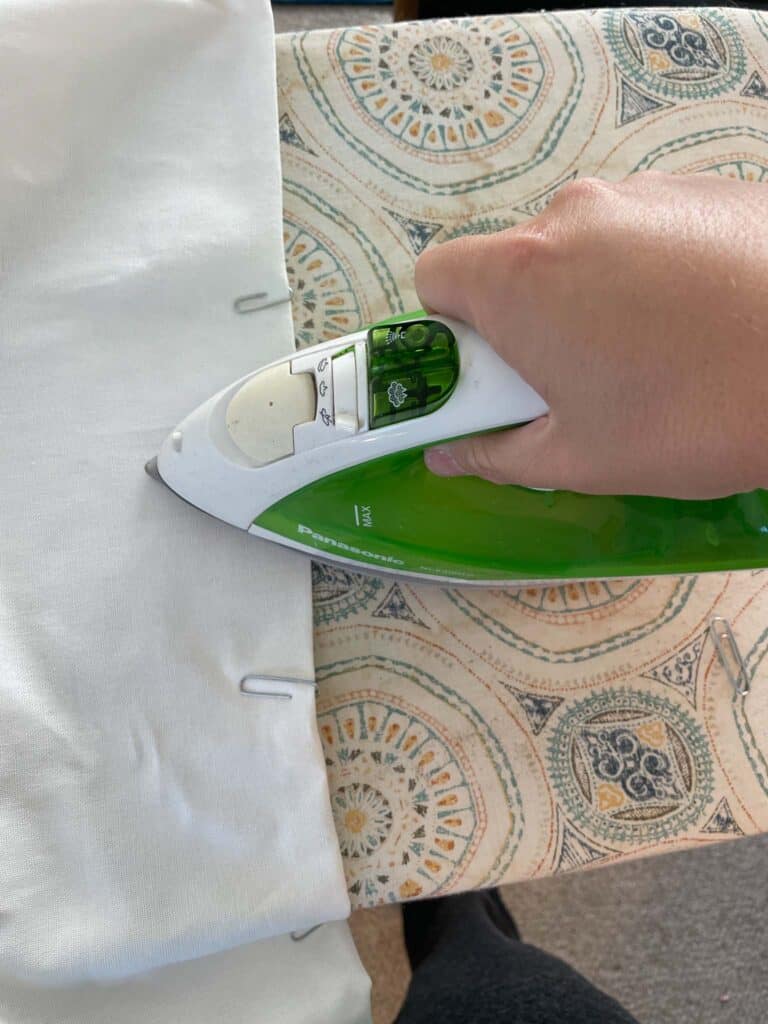 Here's a tip: When removing your paper clips, slide them off horizontally so you don't snag the panel pulling it down.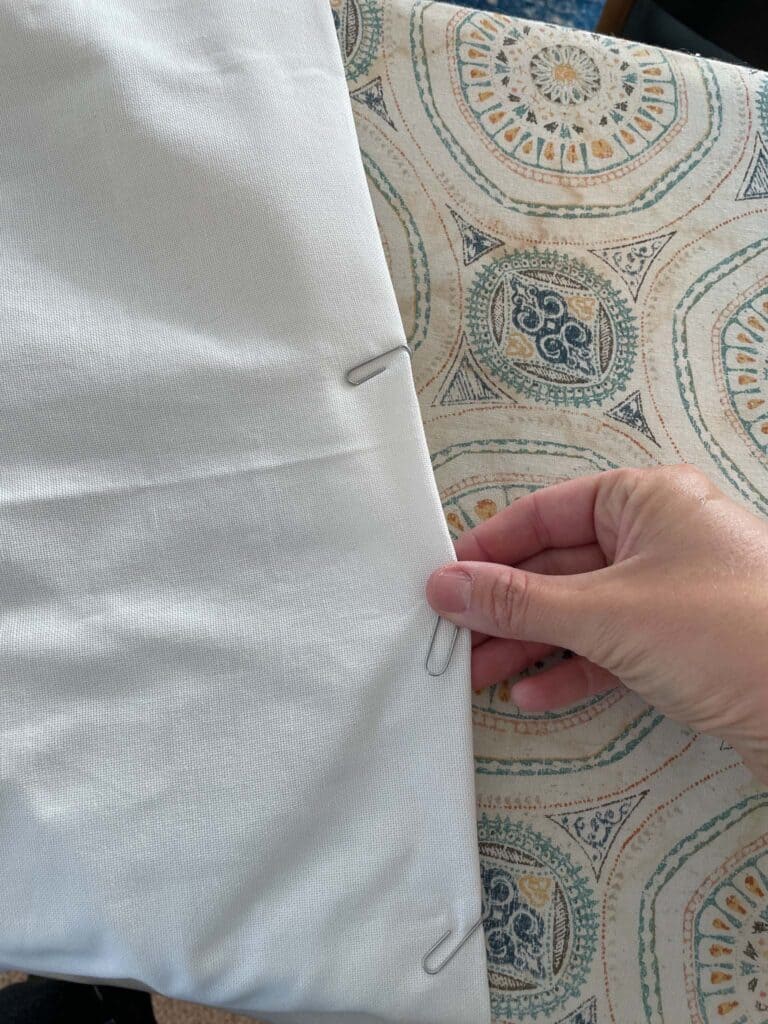 Cut Your Curtain … Be Brave!
Now, measure about 4 inches down from your marked length line, and cut your curtain! It took me some guts to make the cut but it is worth it!
Time to Get out the Hem Tape and "Hem"
First, fold your fabric inward by about 2 inches. Then fold over 2 inches again so your raw hem is hiding. Now your curtain should be to the appropriate length and you can give it a good press all the way across.
Now it is time to place and iron your hem tape. Note: test on a small section to ensure the fabric will not be ruined by heat! Ripping the hem tape into 10-12 inches increments allows more control with big panels. Sandwich the hem tape between layers. Press for about 10-20 seconds until it adheres to both sides of the fabric. Continue this process all the way across each panel. Using a no-sew method for this makes the curtain look like it was never hemmed, and was intended to be this length from the start.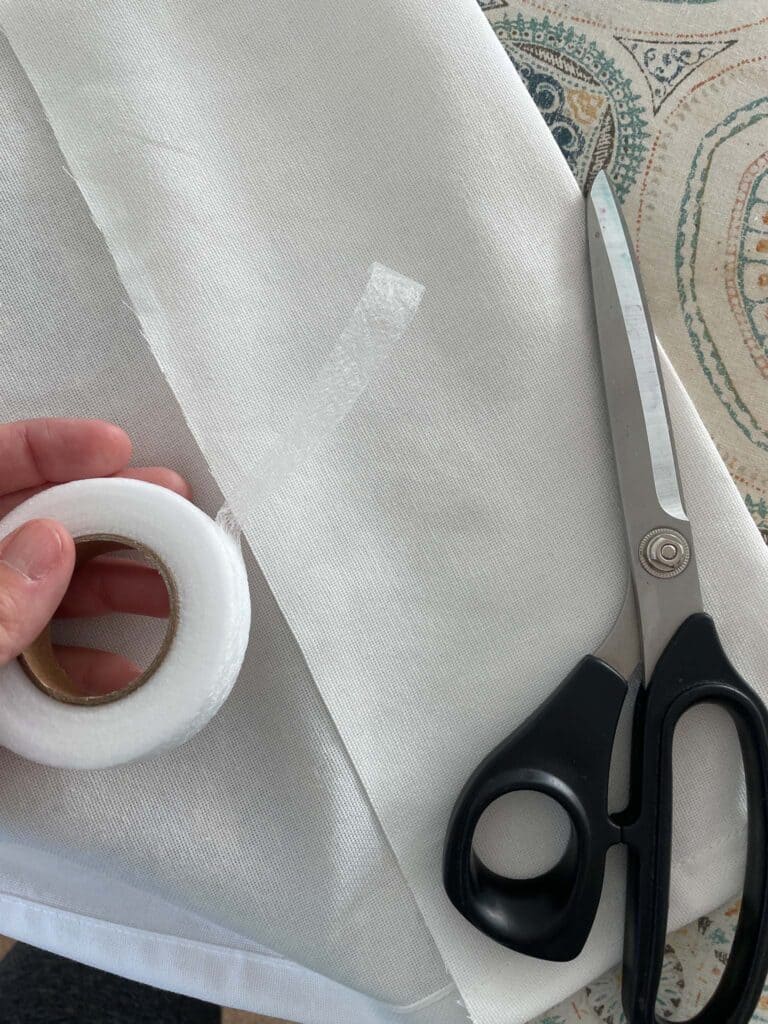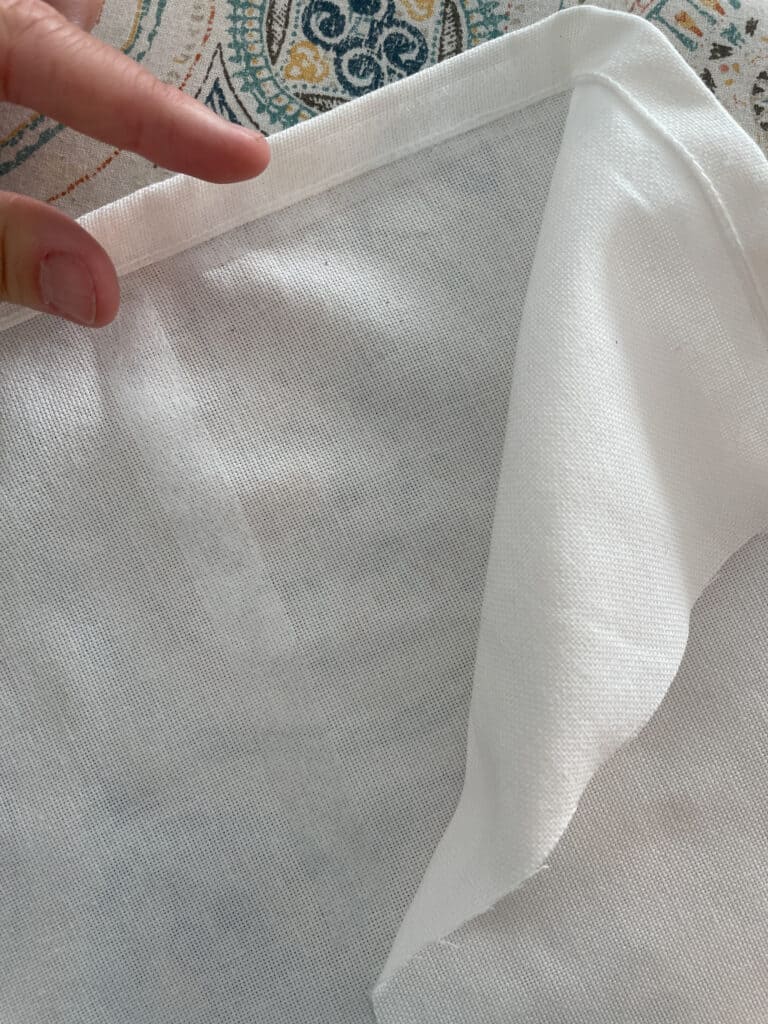 Lastly, I like to add hem tape to the side seams of the curtain hem. It all holds together and looks finished. I hope you enjoy using hem tape for curtains today and checking this off your to-do list as much as I did!
Other Tutorials
Take a look at some of these other tutorials while you're here: