Here are 6 DIY Halloween table runner tutorials to get you in the mood for fall: are such a fun, simple way to add a holiday accent to your decor.
1. Pumpkin DIY Halloween Table Runner from Wendy's Hat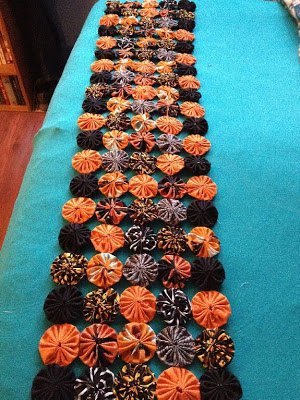 3. Strippy Table Runner from Art Gallery by P.S. I Quilt
4. No-sew Spider Web Table Runner from The Crafty Cupboard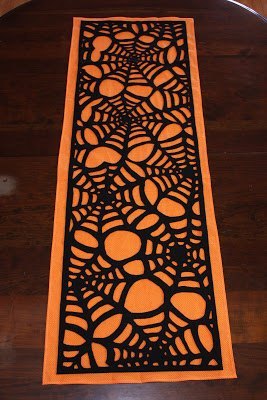 5. Batty Table Runner from Miss Lovie
6. Candy Corn Table Runner & Bunting from Better Off Thread
There you have it. 6 Halloween Table Runner Tutorials to keep your Halloween table in order!