Are you ready to make the DIY Fred Flintstone Costume? When our daughter was little I needed a great family costume to dress up the whole family – mom, dad, and baby. The Flintstones is the perfect easy DIY Halloween costume to do just that. We went as Fred, Wilma, and Pebbles Flintstone! It's too bad I didn't wait a couple years to make one of my boys dress up as Bam Bam and the dog as Dino….
This Fred Flinstone costume was super simple…..I think I spent longer trying to make my hubby dress up as Fred than the time it took to make it. It's really about as easy to make as it gets for a man's costume. If your new to sewing then don't worry – this costume only has 3 seams. Perhaps the trickiest part is just finding some nice animal print fabric to use.
Fred Flintstone Costume | DIY Halloween Costumes
DIY Fred Flintstone Costume Materials:
Animal print fabric- I got a sheet at the thrift store for $4. Local thrift stores are great places for costumes!

We often have quite a number of Animal Print Fabrics at KnitFabric.com. At KnitFabric.com we offer higher quality fabrics, at better prices, with flat rate shipping.

Pinking Shears to cut the bottom
Blue Tie (I found this in my husband's closet but I also through a link into one for Amazon if you need one.) You can also make a DIY tie with our FREE Peek-a-Boo Pattern Shop tie pattern.
Costume Instructions:
Fred Flintstone Step 1: Measure your hubby and cut a rectangle the size of your costume – pay attention to both the width and length. I doubled my sheet so I would only have 1 side seam to sew. My costume is about 25×50″. I laid down a t-shirt to make sure I was making the costume nice and roomy- skin tight animal print. Not good…I wouldn't be able to get my husband in that costume….
Fred Flintstone Step 2: Use your pinking shears to cut some nice fringe to the bottom of your costume:)
Fred Flintstone Step 3: Make a cut at the front half of the costume to make a neckhole.
Fred Flintstone Step 4: Since I only had 1 side seam I had to cut an armhole in the folded side of the fabric.
Fred Flintstone Step 5: Sew up your shoulder seams and side seam. Make sure you don't sew your side all the way up- leave room for an armhole – about the same height up as you cut the armhole on the other side.
There you have it. Your Fred Flintstone costume is ready to go. Now go work on the hard part – getting your husband to wear it. Yabba Dabba Doo!
Make Other Flintstone Costumes
Fred isn't the only Flintstone costume we show you how to make around here. I sewed up a Wilma costume for myself as well as a Pebbles costume for my daughter. Make sure to check out the tutorials below so everyone at your party can meet all the Flintstones:
(1) Wilma Flintstone Costume: The Wilma Costume was just about as easy as the DIY Fred. I made this out of a simple white sheet for the dress and scrap paper and plastic wrap for the classic flintstone necklace. This is another super easy diy sew that's a perfect diy for a beginner.
(2) Pebbles Flintstone Costume: The Pebbles Flinstone outfit really made the whole thing come together for the family of Fred, Wilma, and Pebbles. I was able to use the leftover fabric from the DIY Fred Flintstone costume and cut out this small dress for my daughter. I also sewed up the cute bone hair accessory for the complete Pebbles look with a little bit of white fabric, hot glue, and a hair clip.
I hope you enjoy all of our Flintstones costumes. Also, be sure to join our sewing community in the
Peek-a-Boo Pattern Shop Facebook Group
where we'd love to see what you make. You can also ask questions to our sewing community of over 80,000 members! We love to make diy halloween costumes around here so be sure to see our entire
DIY Costume Section
.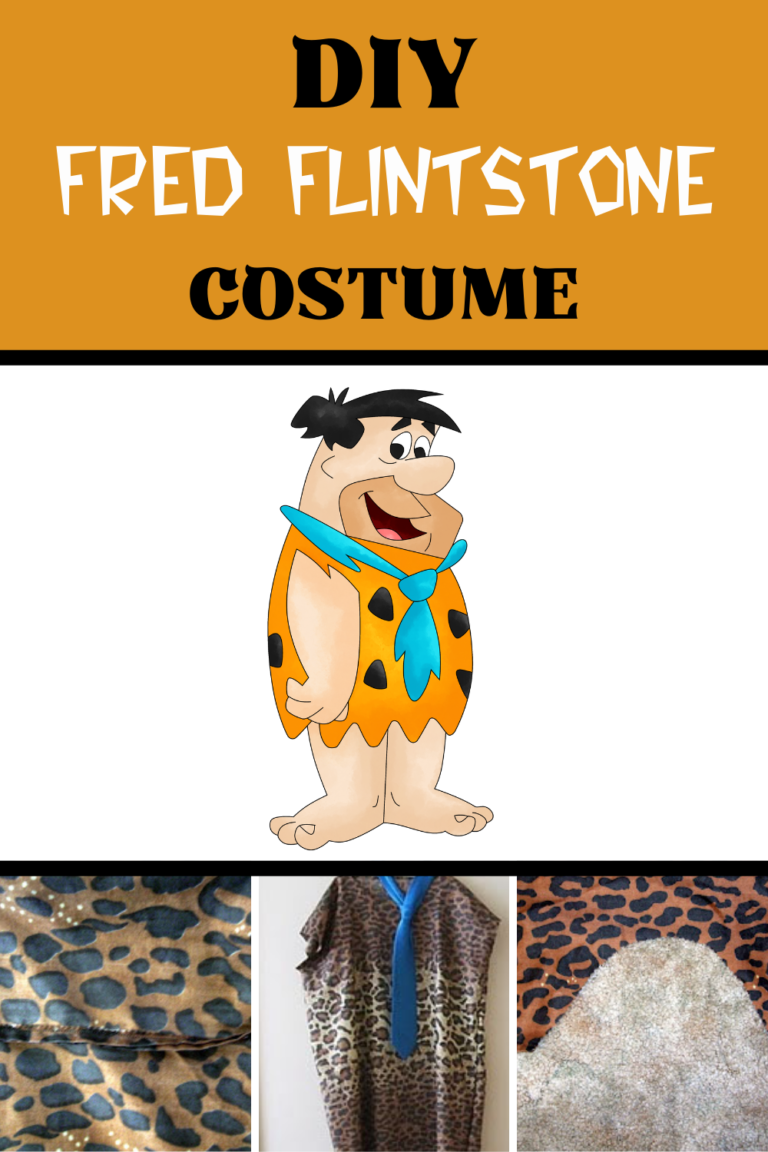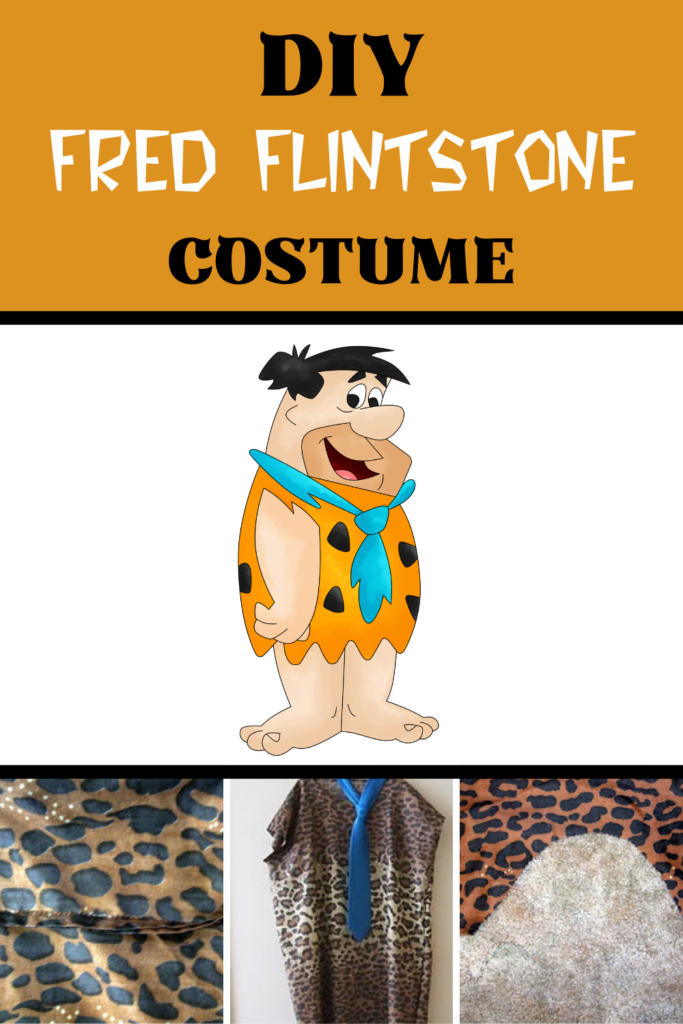 Other Costume Tutorials