Turn your kiddo into "The Flash" with this super quick and easy Flash Costume! One of my favorite things about this costume is after Halloween is over it can be worn as pjs 🙂
In fact, a lot of my costumes are made with pamajas like the Alex & Anna PJ's from Peek-a-Boo Pattern Shop. For now, I'll show you how I made The Flash.
DIY Flash Costume | How to Make a Halloween Flash Costume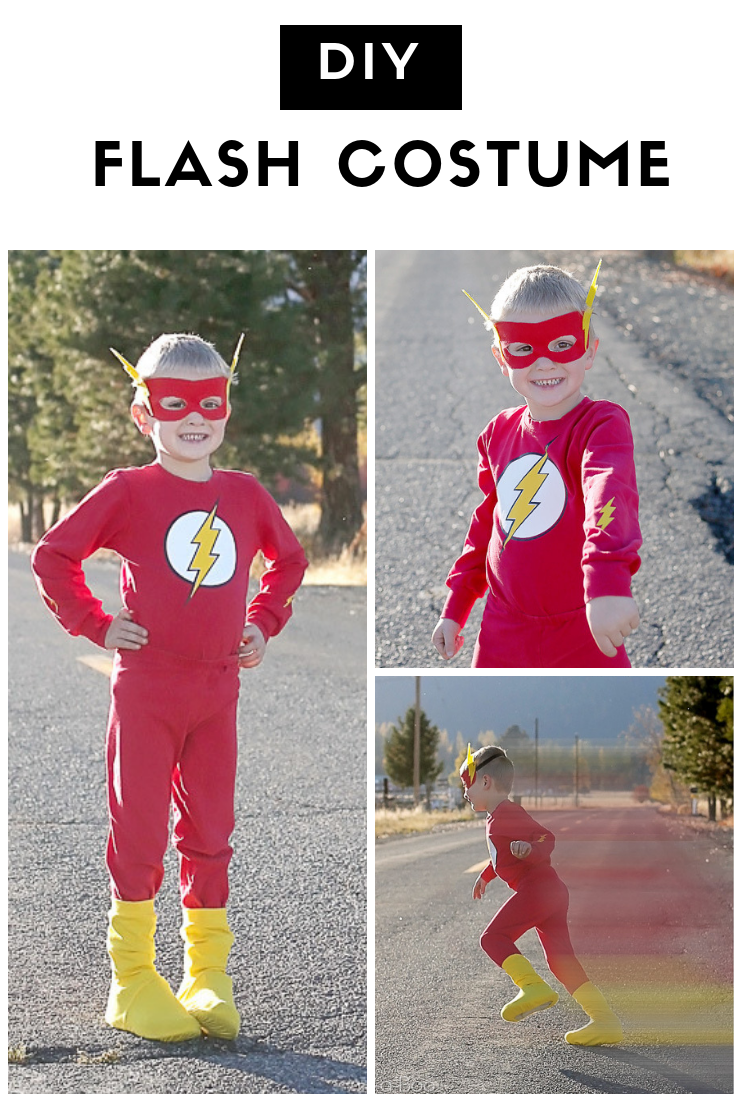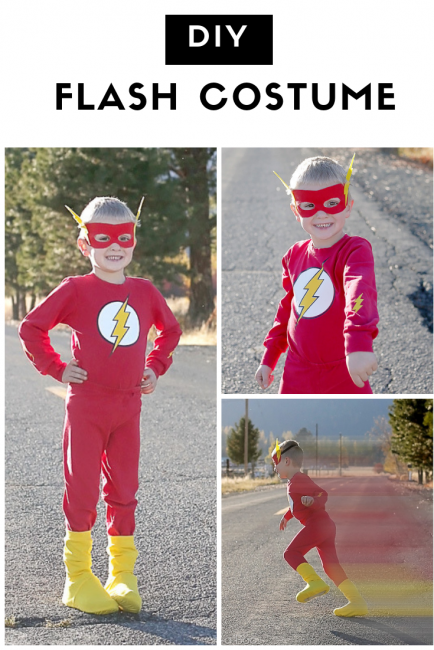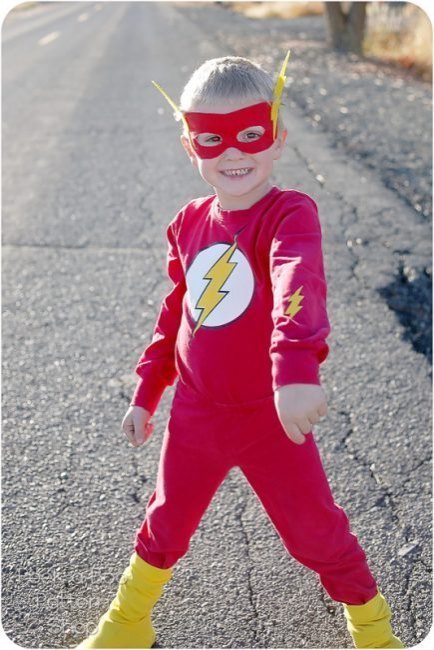 This costume comes with some serious superpowers!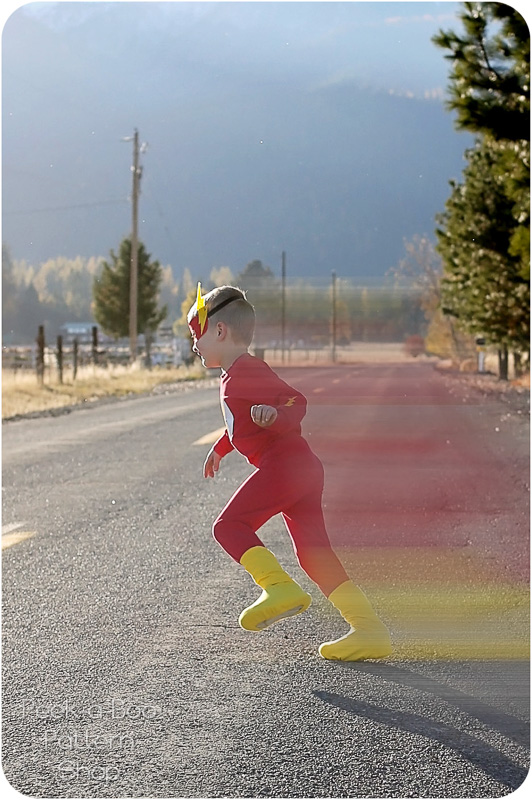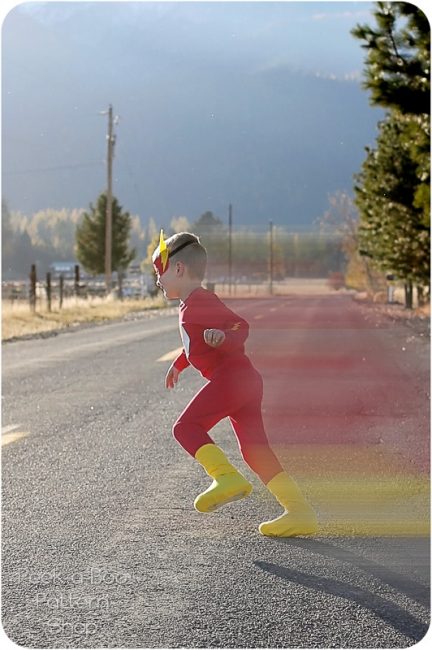 I almost skipped making the boot covers and I'm so glad I took the extra time to get those made because my son loved them! He was very convinced they gave him an extra boost of speed.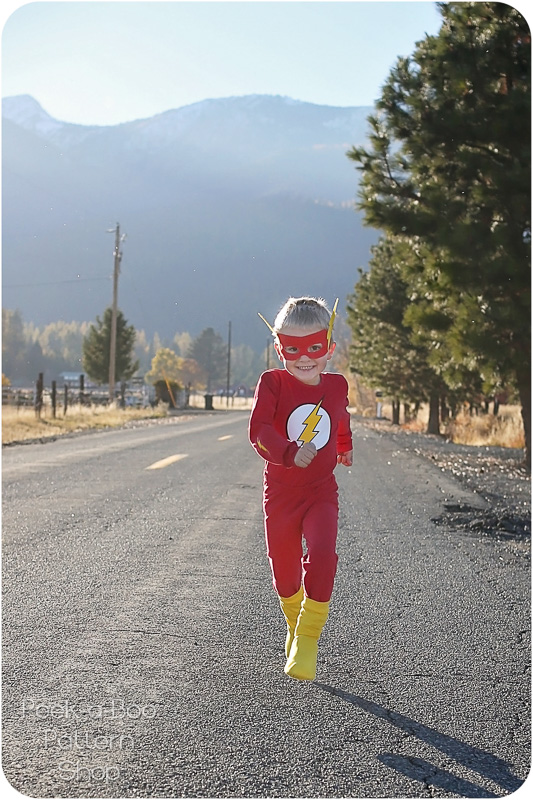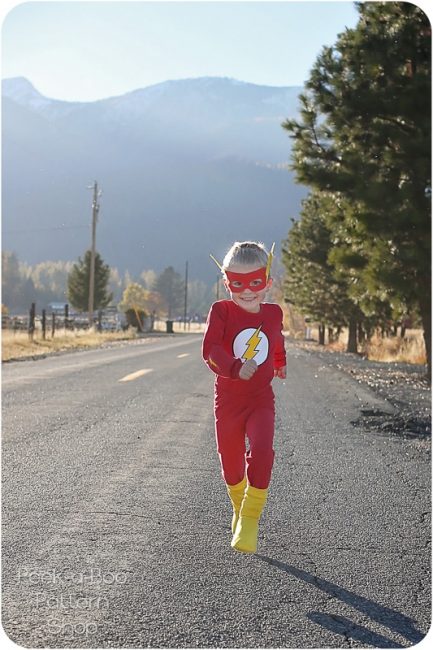 Ready to make your own costume? Here's what you'll need:
DIY Flash Costume Materials
Costume Pattern: Red Pajamas or make your own (I used the Alex & Anna Winter PJs)
Costume Mask Felt: Red and yellow felt or craft foam for the mask.
Costume Fabric: Yellow knit fabric for the boot covers
Costume Boots: Elastic for the mask and boot covers
Costume Logo: Your choice of fabric paint, heat transfer vinyl or felt for creating the flash logo
I ended up using heat transfer vinyl for my logo but you can also use paint or felt. A quick google search will bring up lots of logos to choose from if you'd like something to trace.
There are a lot of free mask templates available to use as a starting point. I recommend this template by The Craft Train and then you'll just need to add some lightning bolts to the sides.
For the boot covers I followed the instructions for our batman costume tutorial
And that's it! Quick and easy and sure to please 🙂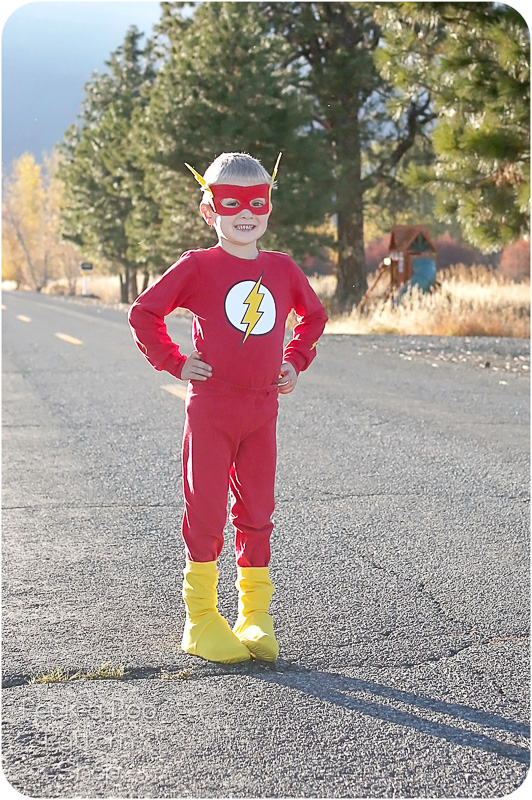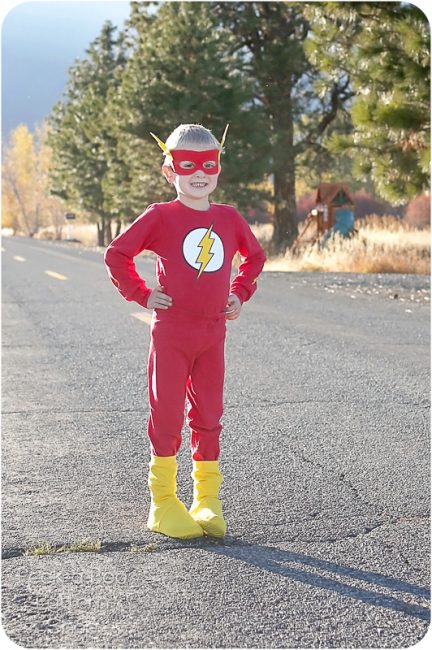 Other Fun Halloween Costumes
Before you leave, make sure to view our other DIY Halloween Costumes. Here are a few favorites:
As always, come join our Peek-a-Boo Pattern Shop Facebook Group to share what you make and ask sewing-related questions.