With these darling Dream and a Wish Pack & Play panels from Riley Blake it's easy to sew your own fabric paper dolls! You can buy the panels at Peek-a-Boo Fabric Shop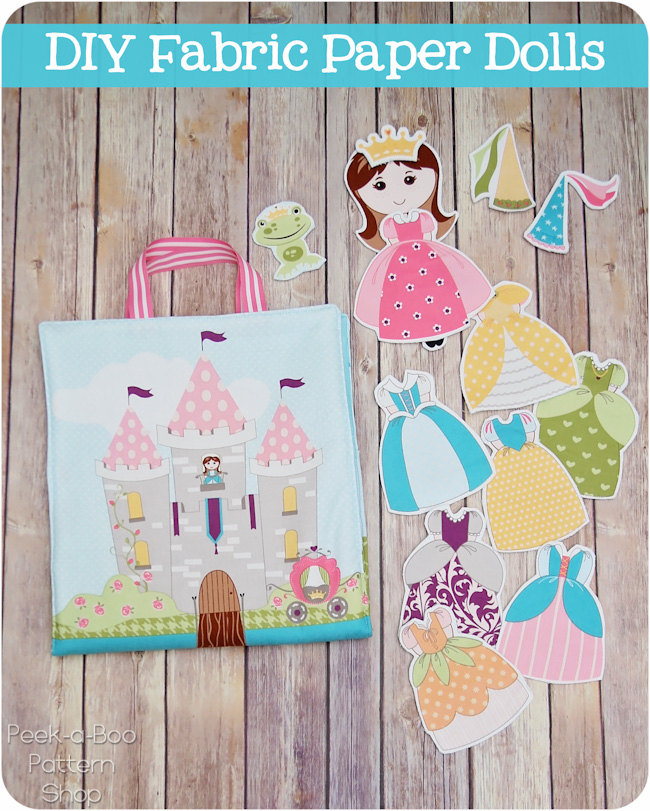 The panel includes the castle (outside of the bag), bed and wardrobe (inside of the bag), a princess, a frog prince, a crown, 2 hats 8 dresses and sewing instructions. I was able to make the whole set in under 2 hours and I'm so happy with how it came out!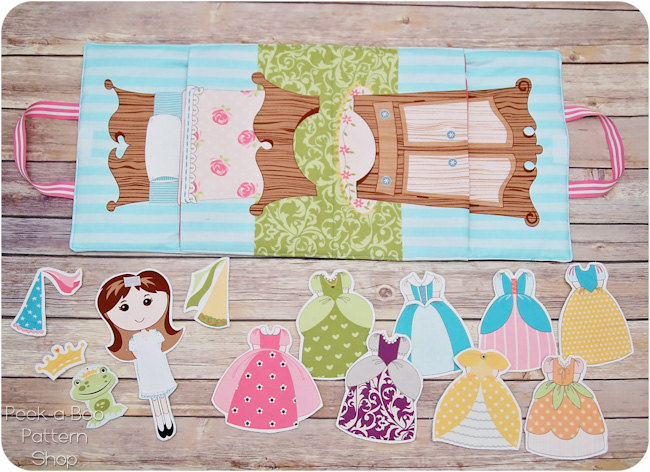 Everything stows away neatly inside so it's a great toy to bring along to church, road trips, etc.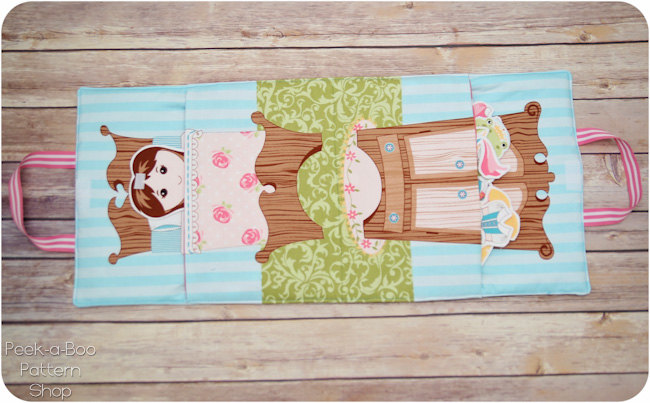 A few changes I made:
Sewed a flannel nightie onto the princess so her clothes would stick
Used ribbon for the handles instead of fabric (I like a quick shortcut!)
Added a small piece of velcro to the princess's head and her crown/hats
Sewed all the way around the edge of each piece to secure the layers together (I didn't have the double sided interfacing called for on-hand)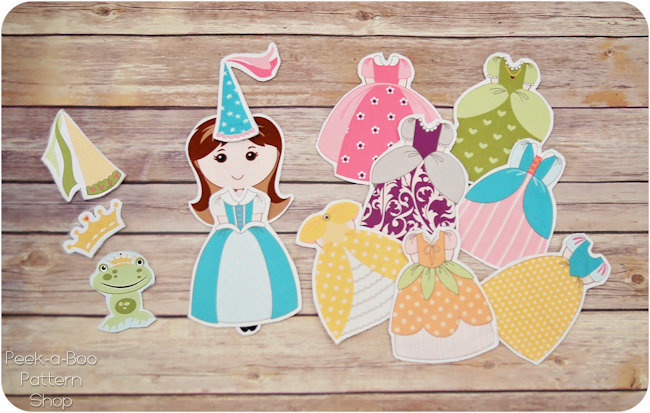 Have fun sewing something special for your little princess!