It's easy to sew your own Fabric Paper Dolls! Once your ready to sew something for your real dolls check out our Doll Clothing Section. We also have a fun tutorial on how to make doll clothes using patterns for adults and children.
DIY Fabric Paper Dolls | How to Make Your Own Fabric Paper Dolls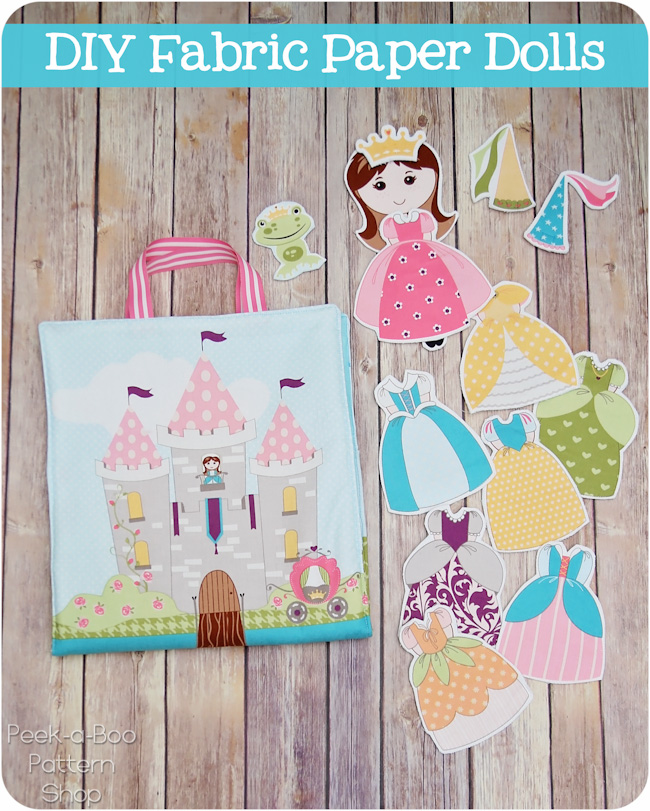 The panel includes the castle (outside of the bag), bed and wardrobe (inside of the bag), a princess, a frog prince, a crown, 2 hats 8 dresses and sewing instructions. I was able to make the whole set in under 2 hours and I'm so happy with how it came out!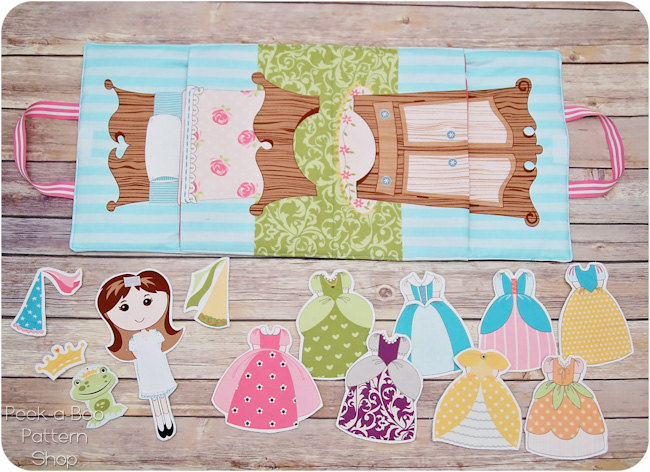 Everything stows away neatly inside so it's a great toy to bring along to church, road trips, etc.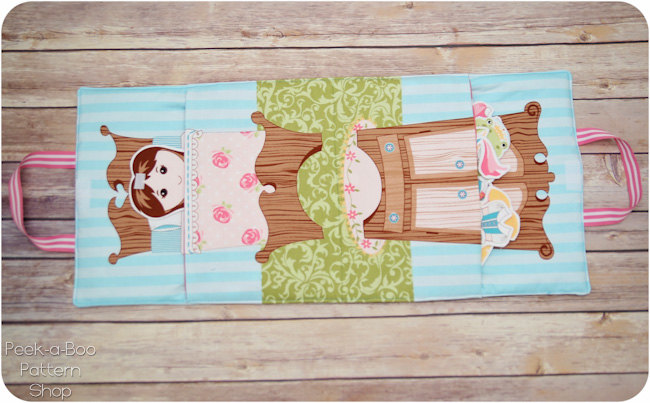 Changes I made to the fabric paper dolls:
Sewed a flannel nightie onto the princess so her clothes would stick
Used ribbon for the handles instead of fabric (I like a quick shortcut!)
Added a small piece of velcro to the princess's head and her crown/hats
Sewed all the way around the edge of each piece to secure the layers together (I didn't have the double sided interfacing called for on-hand)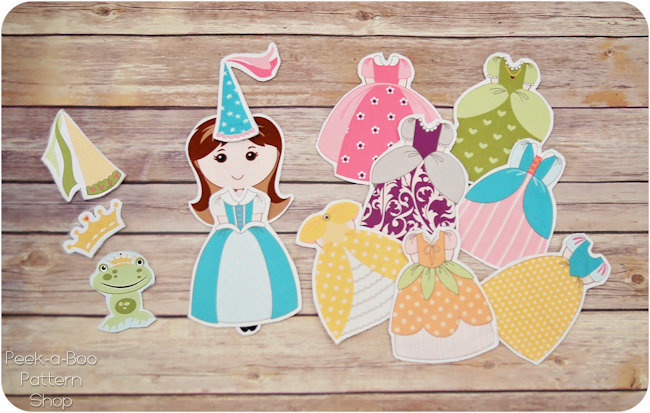 Have fun sewing something special for your little princess! I hope you enjoyed these DIY Fabric Paper Dolls!
Other Doll-Related Tutorials
Come take a look at some of these other doll-related sewing tutorials we have here at Peek-a-Boo Pages:
As always, be sure to come to join us over at our Peek-a-Boo Pattern Shop Facebook Group to ask sewing-related questions and share what you make.