The holidays are right around the corner 🙂 Add a little extra homemade love into the holidays this year with this DIY fabric gift bags tutorial and free pattern! While you're here, be sure to check out the rest of our Christmas Sewing Projects.
DIY Fabric Gift Bags | Reusable Fabric Gift Bag
Sure you can buy gift bags at the store but these DIY fabric gift bags are just so much more fun 🙂 They are made from one cut of fabric so they're super quick which is definitely a bonus! Now I want to dig through all my fabric and make more for birthdays too!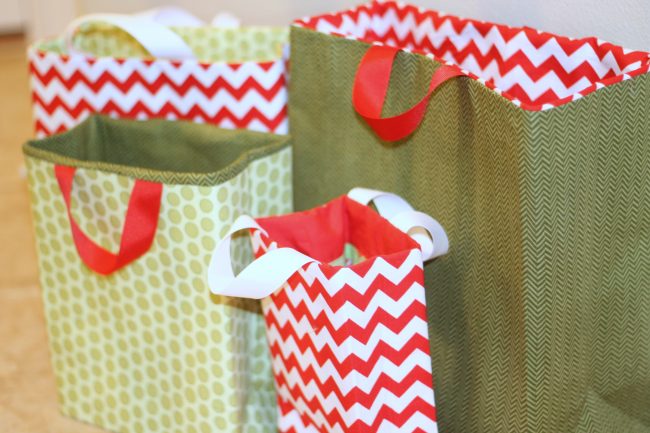 They are a great way to make a gift to anyone extra special! Or if you're selfish like me you can use them for family gifts so you can re-use them each year 🙂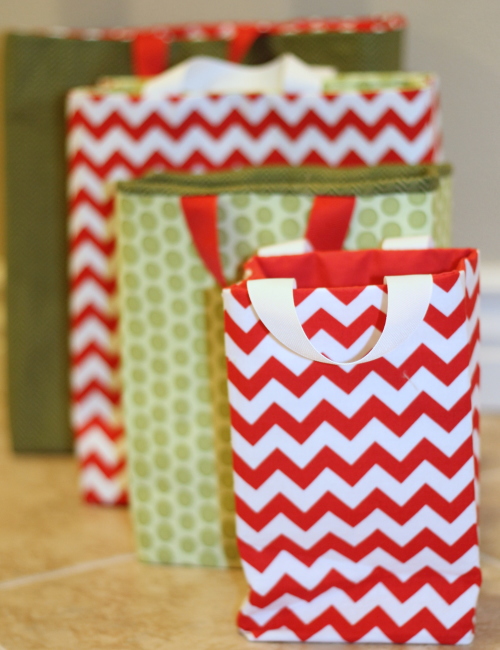 And the DIY fabric gift bags fold up nice and flat just like a regular gift bag so they're easy to store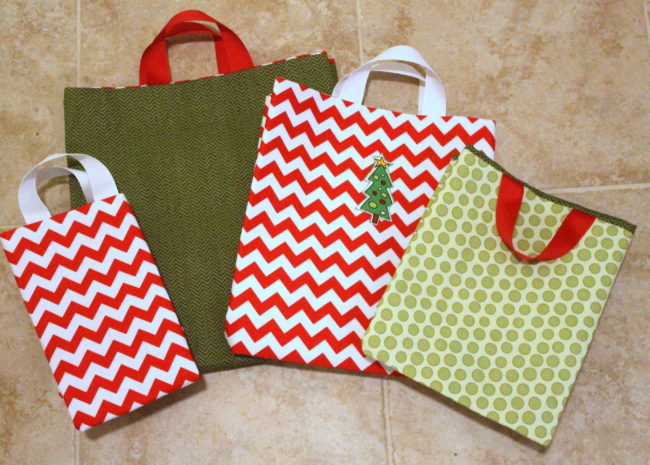 Gift Bag Materials
Let's get started! For each bag you need 2 pieces of fabric. 1/2 yard cuts is plenty for the bags we're making. You also need 1″ ribbon (I used grosgrain) and Decor Weight Fusible Interfacing (I used Pellon 809)
Fabric Gift Bags Instructions
Fabric Gift Bags Step 1: Iron on the main interfacing to the wrong side of the outer layer of your bag 1/2″ down from the top edge and 1/2″ in from each side seam. Using the interfacing placement number from the chart position the bottom pieces that far in from the side seams (so 2.25″ for an XS bag). It should have 1/2″ of fabric left below and you'll have a gap in the middle.
To get nice crisp lines press along the dotted lines. This will be the 4 corners and bottom edge of your bag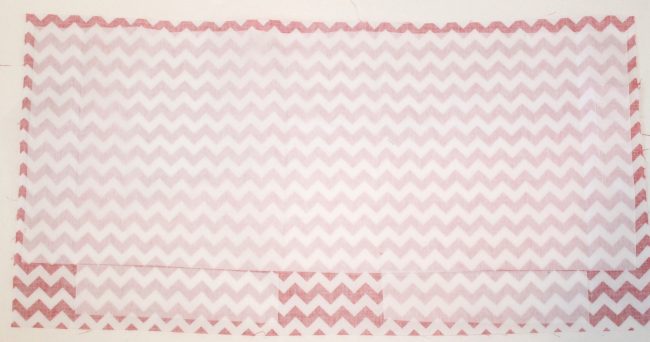 Fabric Gift Bags Step 2: With right sides together (RST) sew the short edges of the bag together. Press the seam allowance flat and open and then sew across the bottom edge of the bag. Use a 1/2″ seam allowance.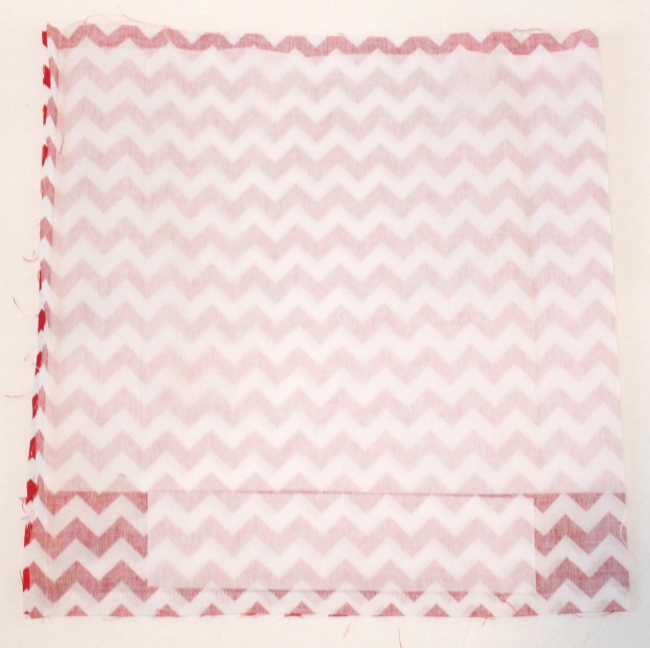 Gift Bags Step 3: Using your pre-pressed lines fold your bag so it has a nice rectangle bottom and 2 little tabs coming out each end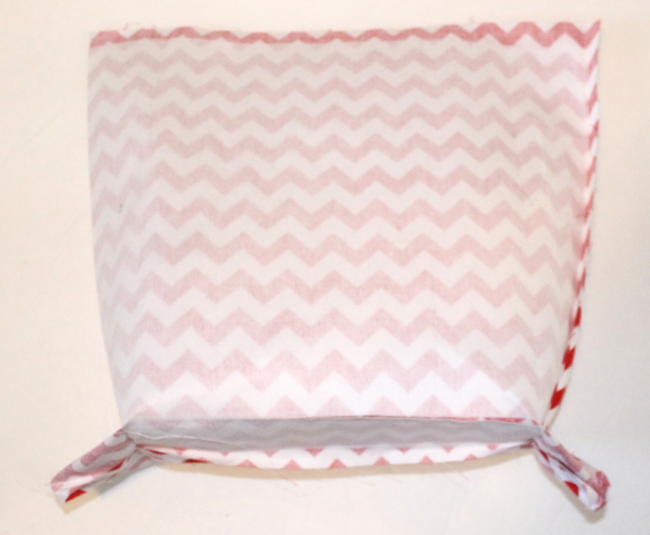 Gift Bags Step 4: Sew across each tab right at the base of your interfacing. If you want to make sure you're sewing in the right place the length of your stitching line should match the finished depth measurement for your bag. Trim off the excess.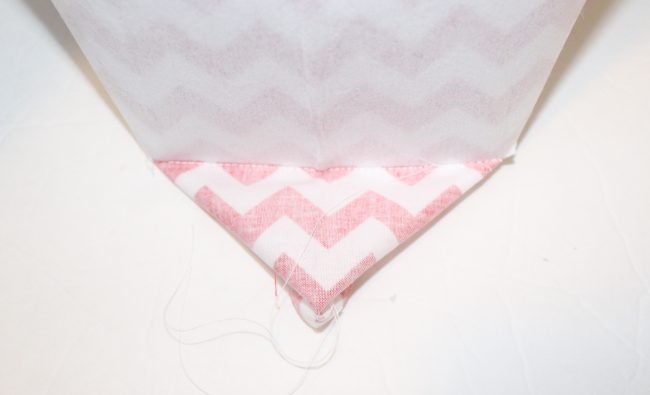 Repeat steps 2-4 with your lining fabric. I didn't bother to pre-press and just used my measurement from step 4 to make sure I sewed the corners correctly. Leave a 4-6″ gap in the side seam.
Gift Bag Step 5: Sew a ribbon handle to each side. My ribbon pieces were around 6-8″ long depending on the bag size.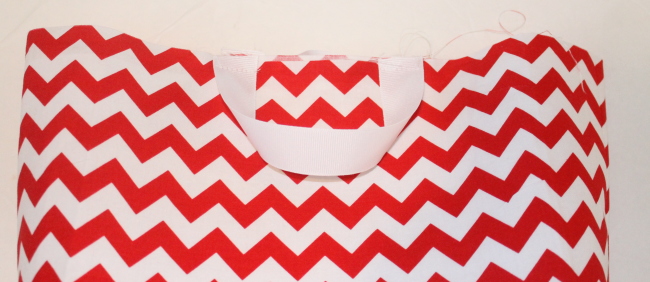 Gift Bag Step 6: Slide the lining over the bag and sew together around the top edge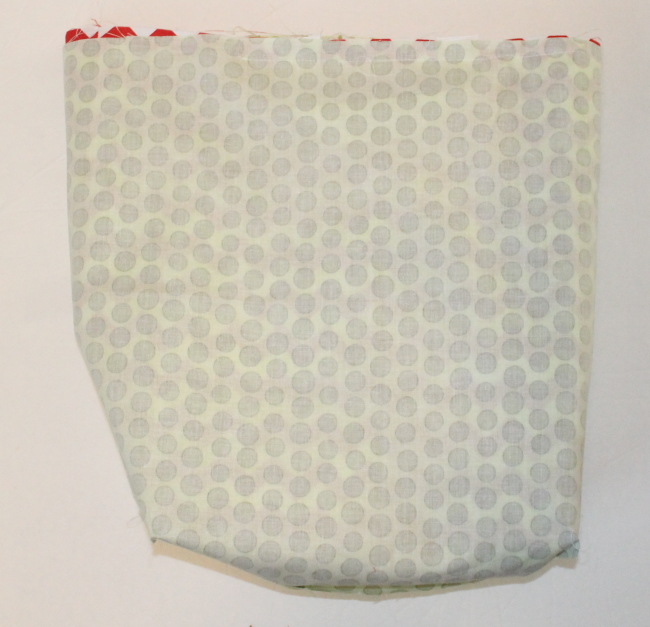 Gift Bag Step 7:Turn the bag right side out and hand sew the gap in the lining shut. Once you have the lining inside the bag re-press your bag so it's nicely formed and has 4 clear sides. Fold it up like you'd fold a gift bag for storage and press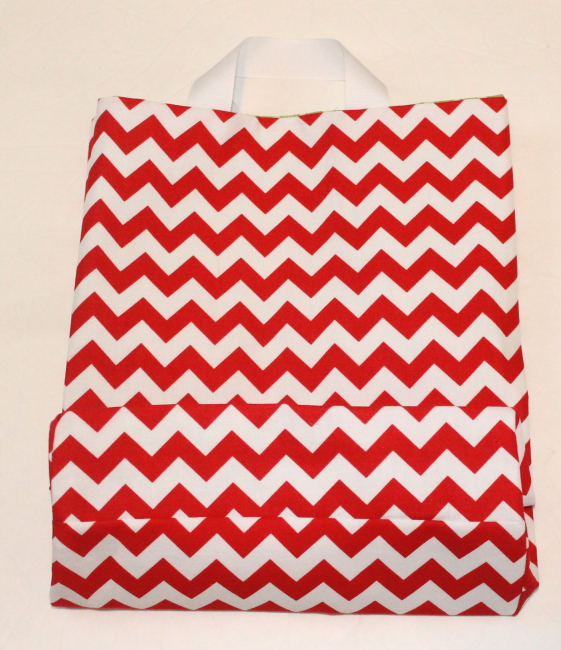 There you have it – you've learned how to make a reusable gift bag out of fabric. You'll be able to reuse these year after year and remember that you made them as well as save the money and hastle of using one-time use bags.
I hope you have fun making lots more diy fabric gift bags!
Make Our Other DIY Christmas Sewing Items & Patterns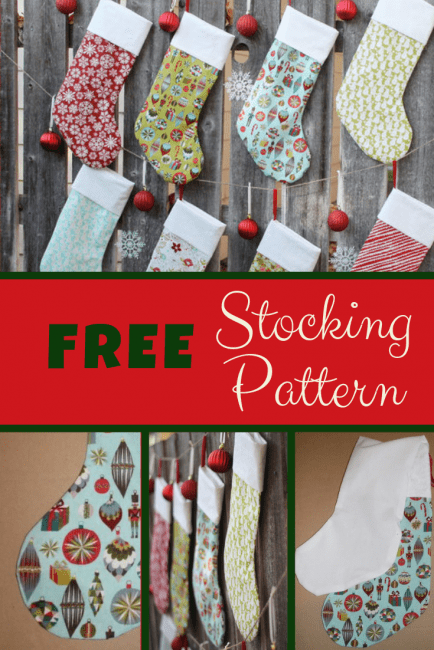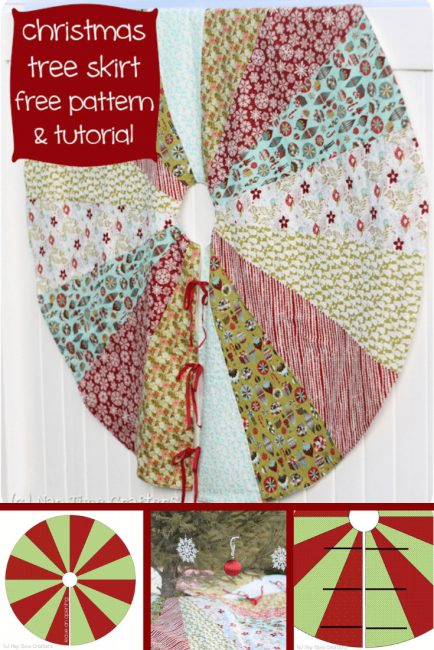 I love getting my Christmas Tree Skirt out every year that I made by hand from my favorite fabrics. I'll show you just how I did it here.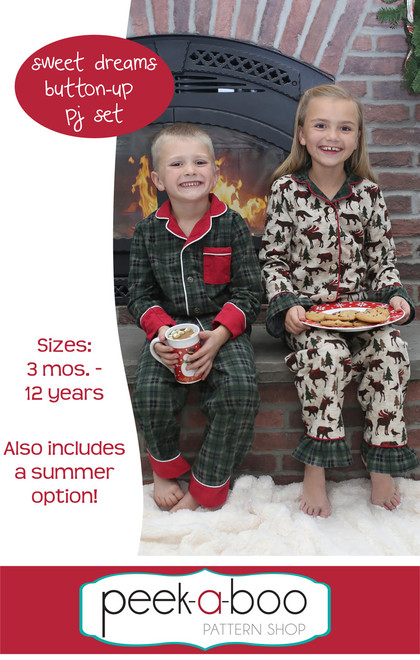 We have a number of different patterns that are perfect for sewing Christmas pajamas. Get started with the Sweet Dreams PJs and go from there.
Join Our Sewing Group
Before you leave, also be sure to come join our Peek-a-Boo Pattern Shop Facebook Group. You'll be able to ask questions from love 85,000 sewists and share what you make. Come join us today!