We're off to see the wizard all dressed up as Dorothy! You can too with this DIY Dorothy Costume!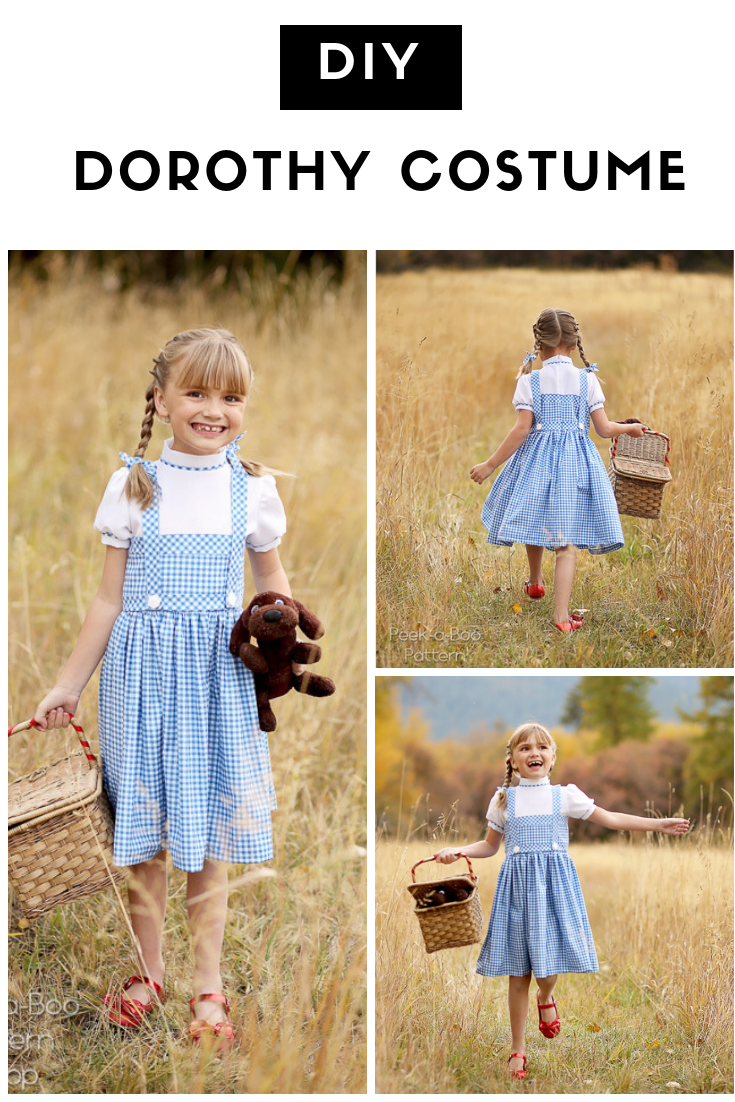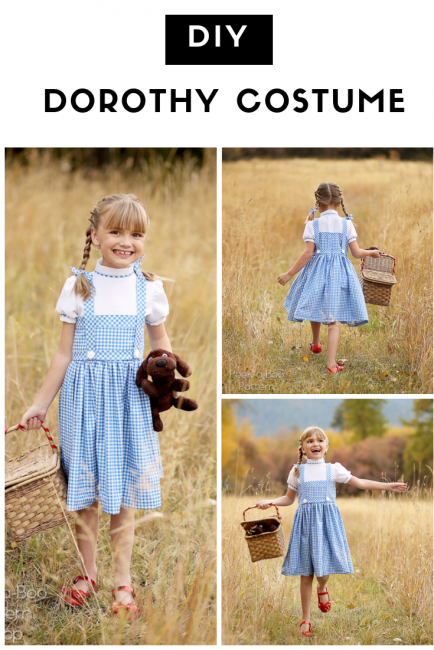 My daughter loves musicals and was so excited to be Dorothy for Halloween!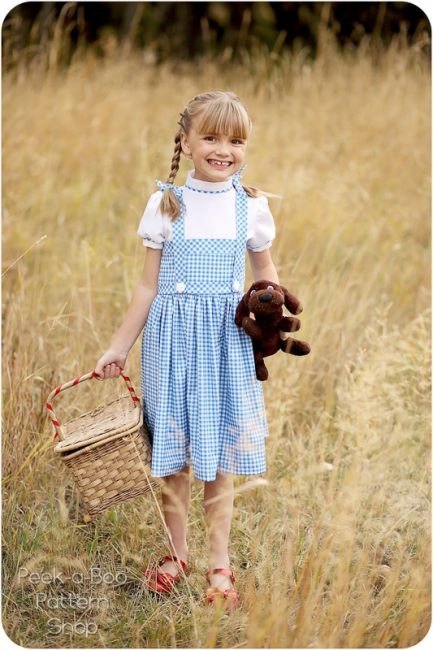 The dress is all one piece with an invisible zipper closure in back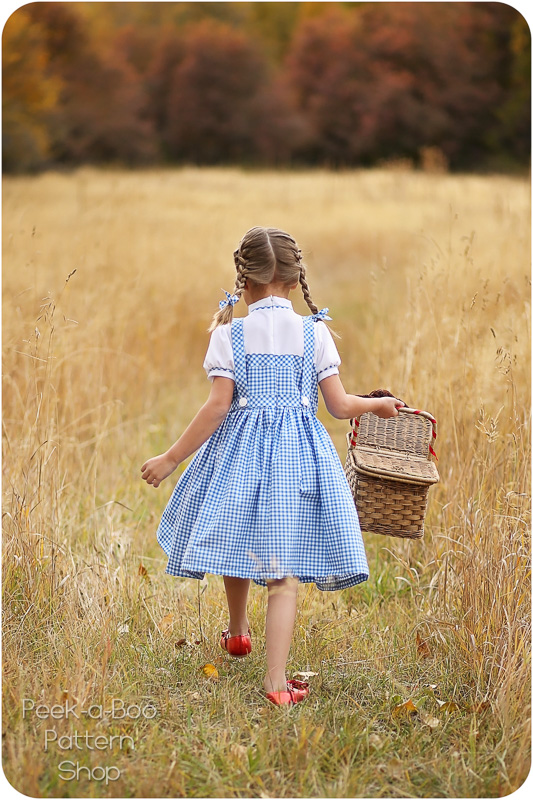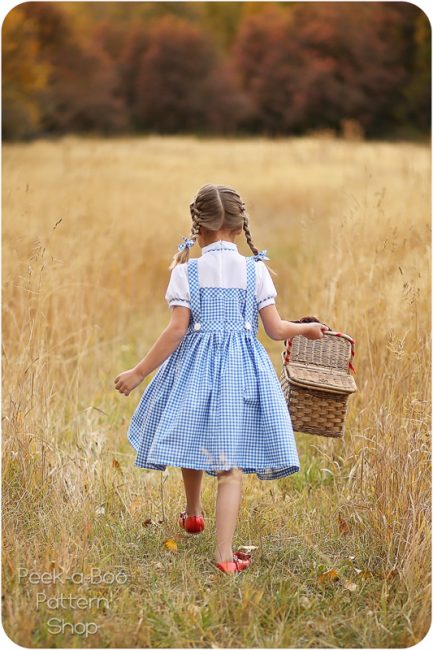 She had so much fun in this costume!
I followed the tutorial on Make It & Love It for the dress. The only change I made was skipping the bias detail along the hem. And of course she needed some red glitter shoes to complete the look.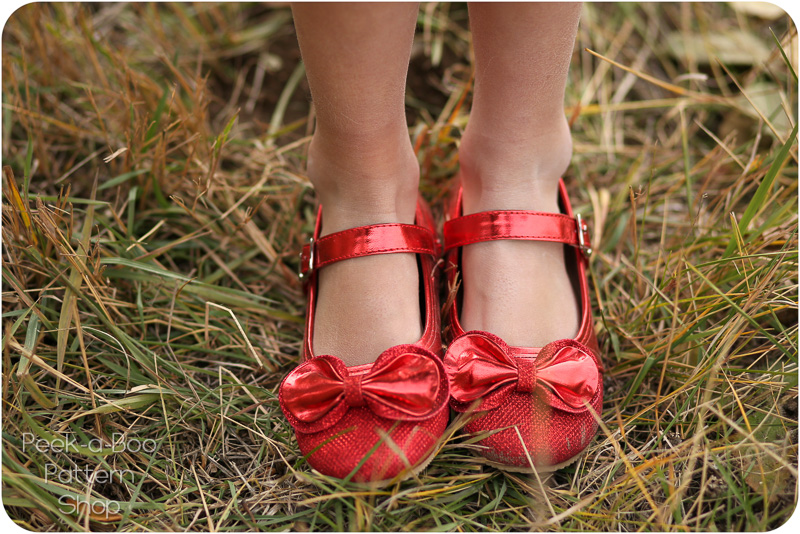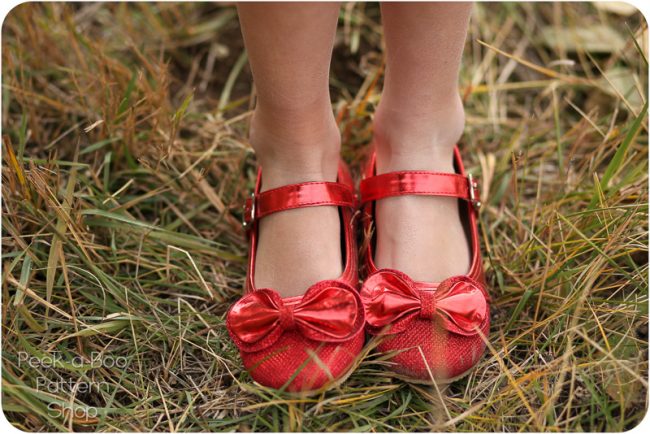 The following summer (yes I'm a bit behind with my blogging…) she wore her dress to the outdoor theater production of Wizard of Oz and got to go up on stage during the intermission. She declared it the best day of her life 🙂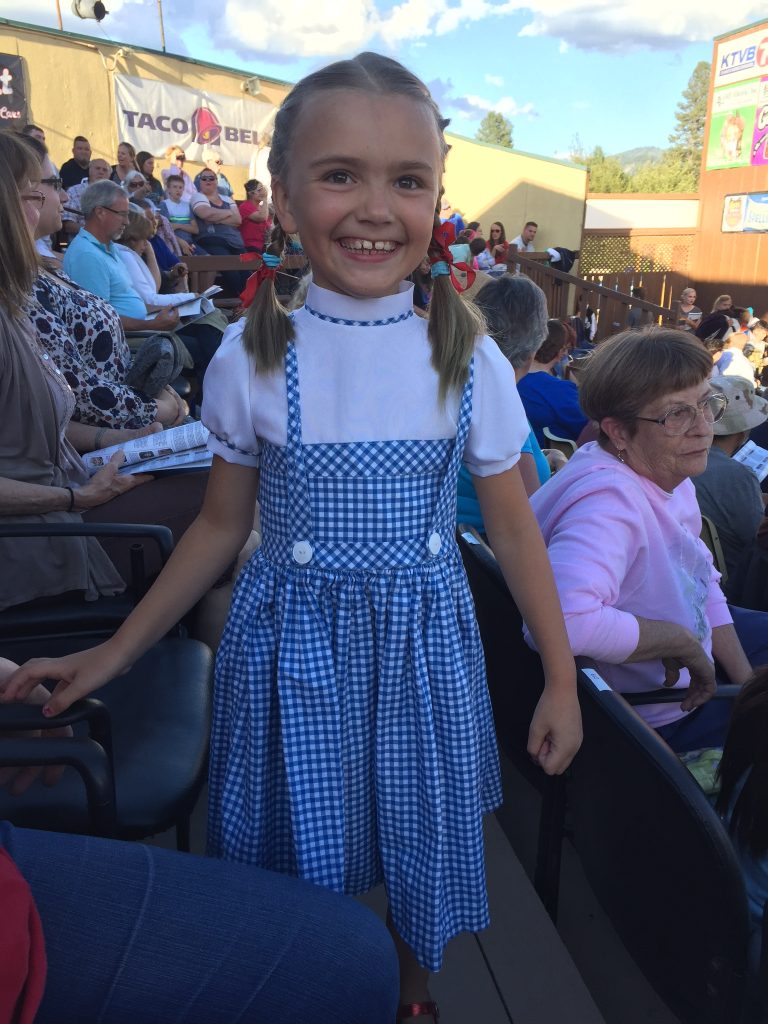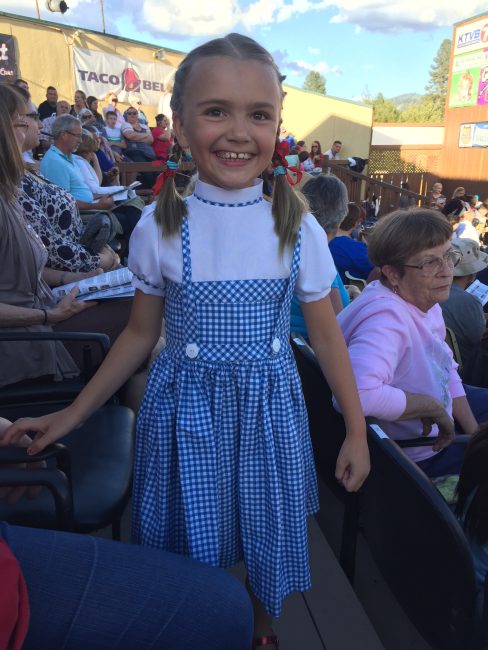 Other Costume Tutorials