Hi lovely readers – I'm here today to share with you a DIY Cowl Scarf! School has finally started (my kids must have had the longest Summer holidays in the History of humanity) and Fall has arrived! Did I tell you already that I love this season? All the colors and smells… Amazing…
The weather was very autumnal last week in my corner of the woods (it rained a lot and the temperature dropped) but this week it seems that Summer is not ready to go yet… Nonetheless, I am already sewing like crazy for the cool weather.
One of the things I made for myself this week was this lovely cowl scarf in Fall colors and today I am sharing with you a beginner-friendly tutorial on how to make it!
It is so soft and warm! Perfect for Fall/Winter season!
How to Make a DIY Cowl Scarf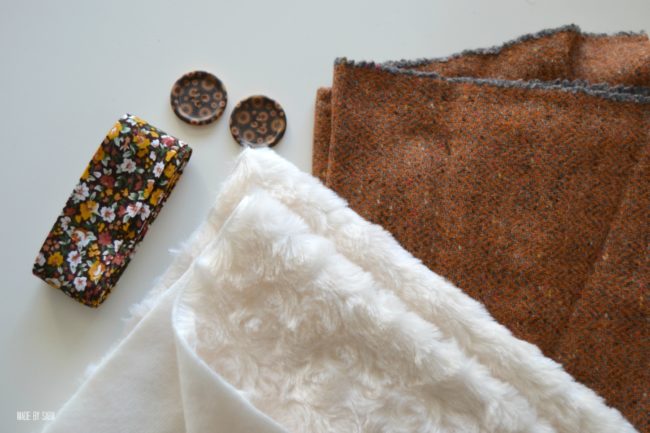 Cowl Scarf Materials:
This DIY Cowl Scarf is perfect for making use of all those (big-ish) scraps of fabric laying around.
Two different fabrics for your scarf:
Outside of the Scarf: wollen fabric, quilting cotton, cotton lawn, shirting, poplin, double gauze, medium weight knit.
Inside of the Scarf: flannel, fleece, faux sherpa, sweatshirt fleece.
1 extra large button or 2 large buttons or 3-4 medium size buttons.
Bias tape (or you can use a fabric scrap to create the button loops).
Instructions for Sewing the Scarves:
Scarf Step 1: Cut two 31" (width) x 13" (length) rectangles (one of each fabric).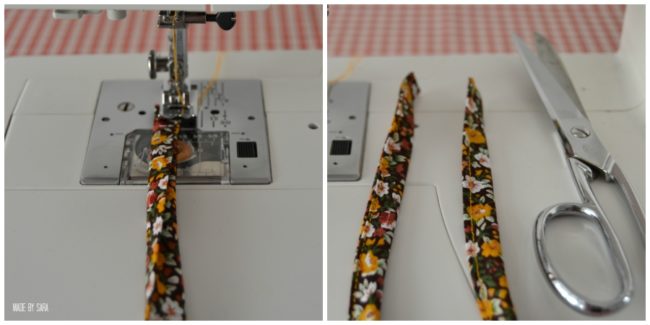 Scarf Step 2: Fold the bias tape in half and stitch along the long edge. Cut the strip in two smaller strips.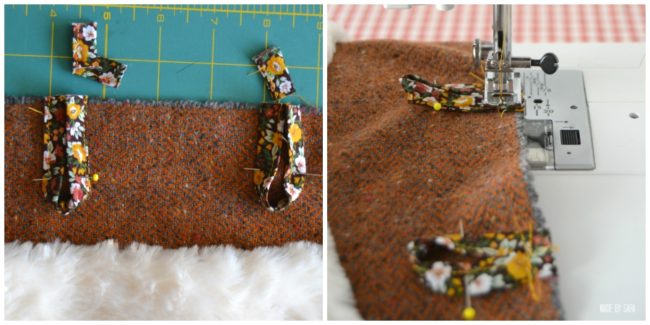 Scarf Step 3: Fold them in half to create loops according to your button's width plus 3/4". Cut the excess, if necessary. Place them on one of the short ends (at about 4" and 8)") making sure to line up the ends of the loops with the edge of the fabric. Baste them to keep them in place.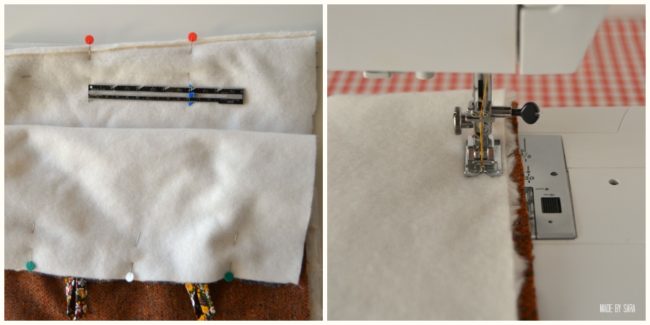 Scarf Step 4: Place both rectangles right sides together (RST). Stitch all around with a 1/2" S.A. leaving an opening of about 3-4 inches (so you can turn it right side out (RSO)). Clip the corners. Turn RSO making sure all corners are neat. Press.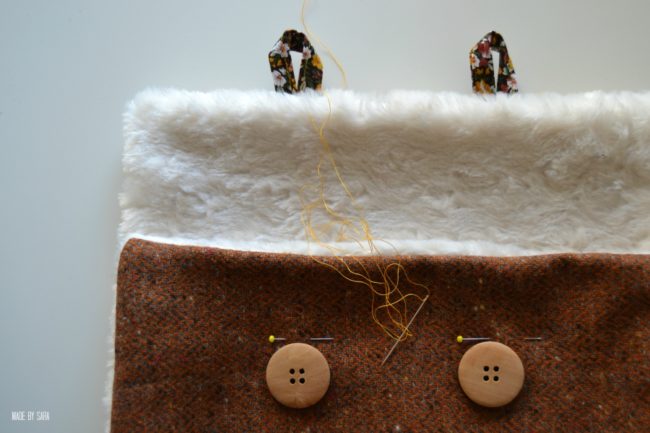 Scarf Step 5: Close the gap by either hand sewing with a slip stitch or top stitching at 1/4". Sew your buttons in place, about 1 1/2" from the edge.
You're done!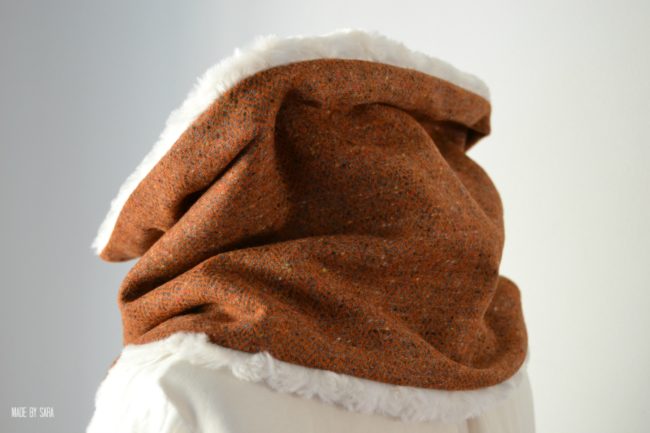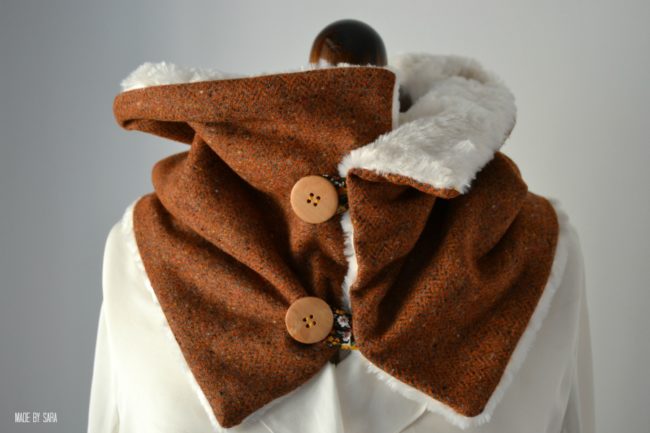 This DIY Cowl Scarf is also perfect for all those Christmas gifts! Wait, did I just mention the "C" word in September? Well, if you are anything like me, with a big family and lots of friends, you'd better start making your Christmas gifts soon… 🙂
In the meantime, if you are already planning for your Fall decor, go check my tutorial from last year's Fall on how to make Fall themed cushion cases!
Don't forget to visit Peek-a-Boo's Facebook group and share your makings there!
Happy Fall!
Other Fun Tutorials
I hope you enjoyed the DIY Cowl Scarf today. If so, you might enjoy some of these other posts: