If you do a lot of sewing you've probably wondered how to make your own DIY clothing tags or clothing labels. I've tried sew-in tags in the past but I always forget to add them until it's too late and my kids find them a bit itchy. Here are a few ideas you can use to make your own clothing labels. First, I'll show you how I made one. Then, I'll show you a few other ideas from around the internet to help you make your own tags or labels.
DIY Clothing Tags or Labels
Method 1 | DIY Iron on Clothing Labels
Iron-on clothing labels are the perfect solution! You can customize iron-on clothing labels with a size, the child's name, etc., and add them to any sewing project. The iron-on clothing labels are so flat and smooth that my kids don't even notice they are there!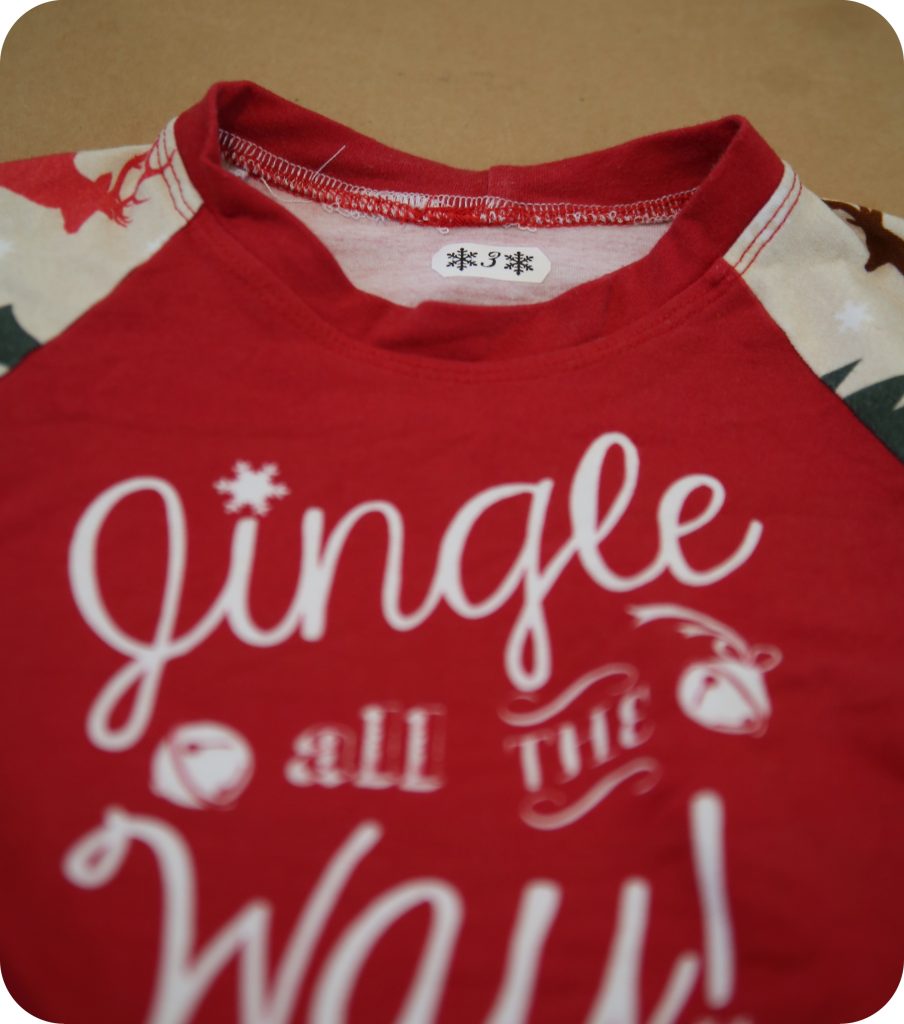 How to Make Iron-On Clothing Tags
I made these iron-on DIY clothing labels using the Epson Label Works (affiliate link. All opinions are my own). The kit includes everything you need to get started and is super easy to use! You can also buy just the printer here and the labels are also available individually. To do this you use Iron-on Clothing Tape.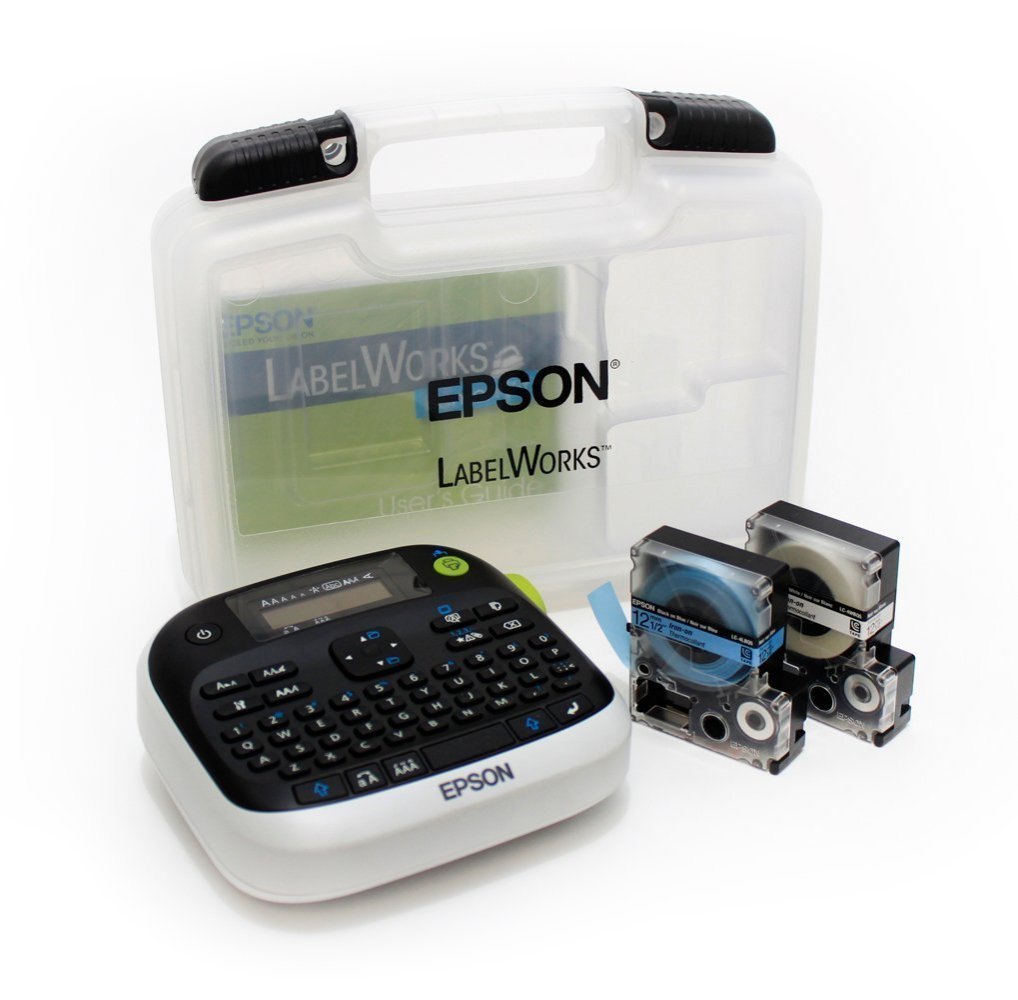 The printer includes 14 fonts, 10 styles, 300+ built-in symbols, over 75 frames, and more
I've had a fun time choosing symbols to match my kid's clothing. Now I can finally keep track of their handmade wardrobe and know what size everything is! It also helps my little ones know which side is the front and which is the back. Now it's your turn to step up your sewing game – ditch the sewn-in labels and start with the iron-on DIY clothing labels. Happy Sewing 🙂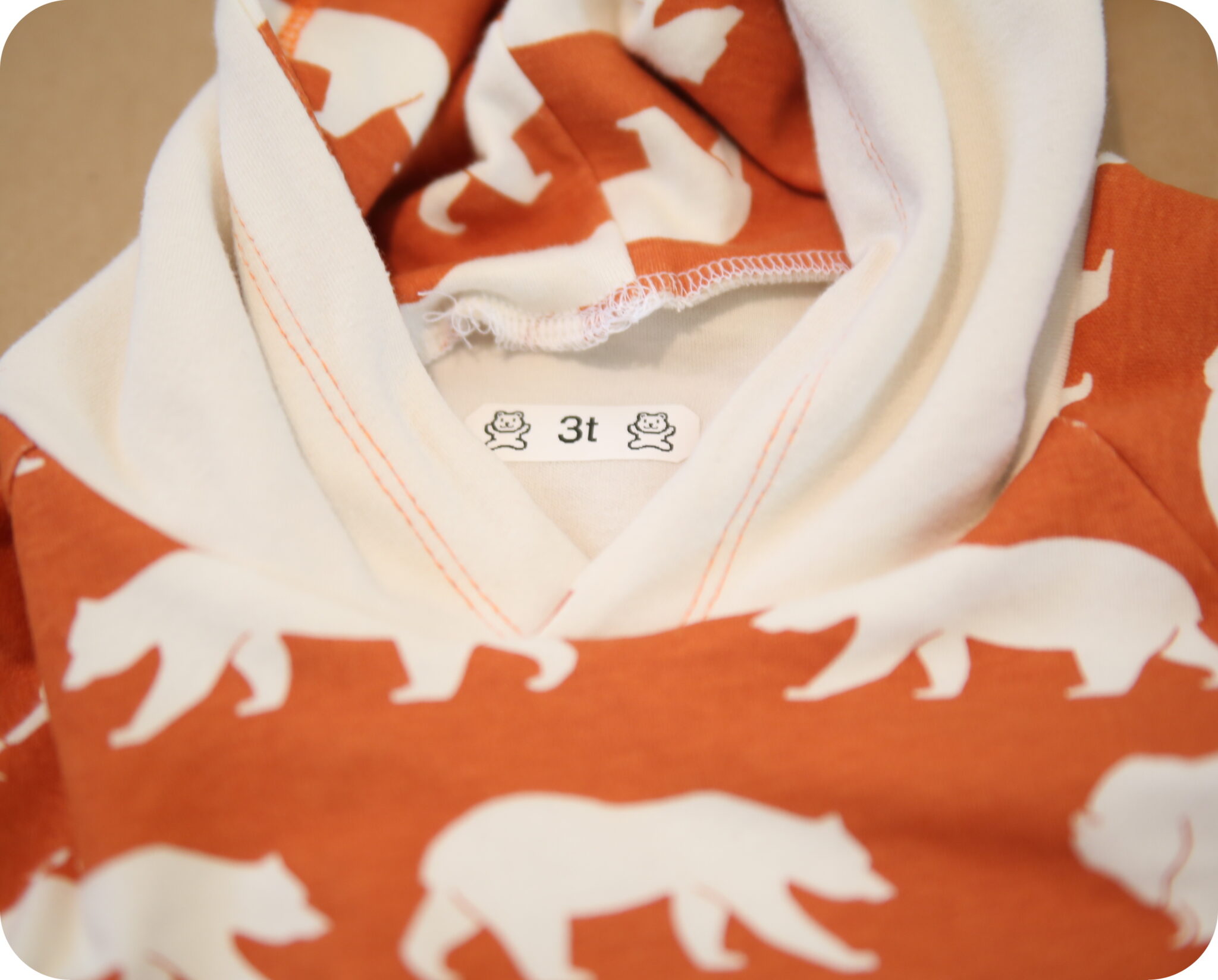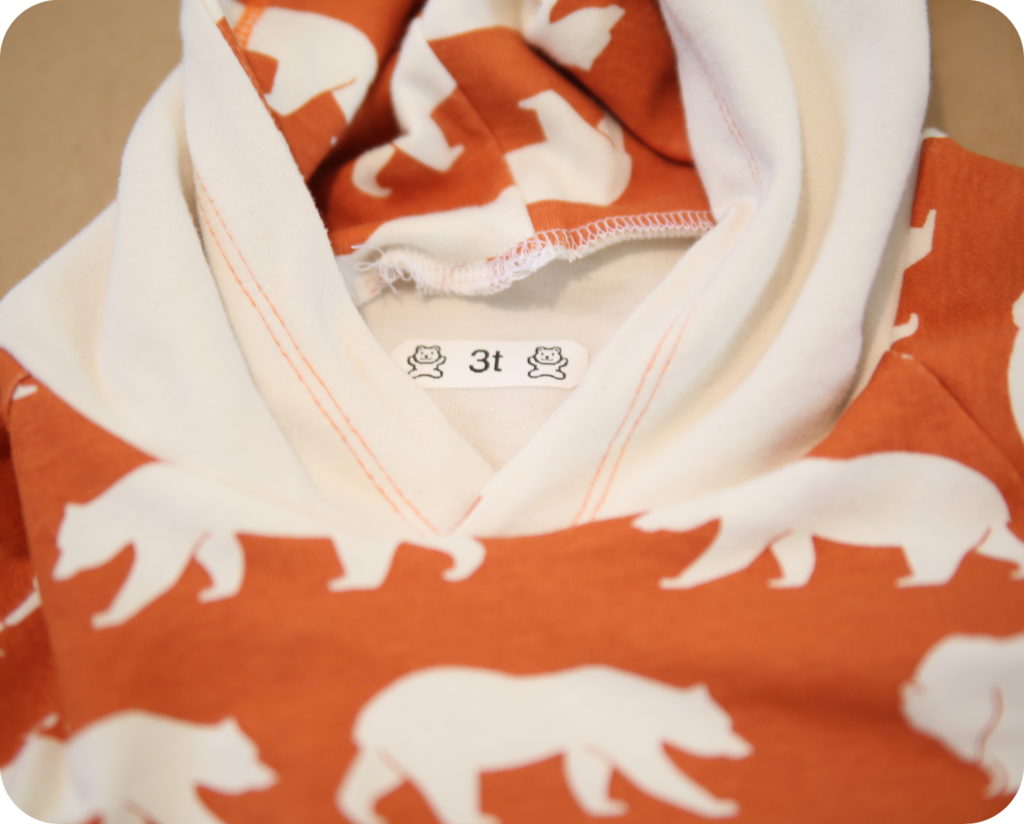 9 Other Ways to Make DIY Fabric Labels or Clothing Tags
In this tutorial, you'll learn how to design your own graphic label on your computer and use transfer paper to print off your labels and iron them onto ribbon to make your own DIY labels.
In this tutorial, you'll learn how to make full-color labels. It's done by originally having custom fabric printed by Spoonflower and then folding over the edges and sewing them down for a nicer look for your DIY label.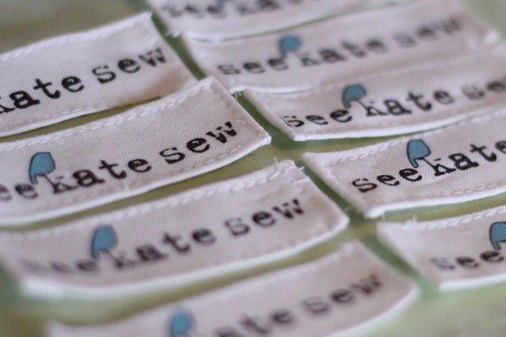 These labels are another one made from a design on your computer, freezer paper, and fabric (cotton muslin fabric in this tutorial. This is a nice detailed tutorial on how it's done so make sure to take a look at these clothing tags.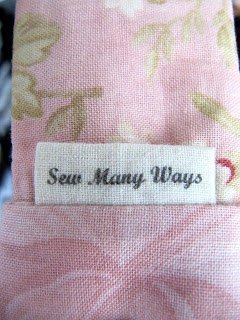 Another easy way to make customized clothing labels is to buy a personalized stamp. There's several companies that offer these. The only negative is that with a personalized stamp you may not be able to label every size but that's also true for some of the other labeling methods on this list.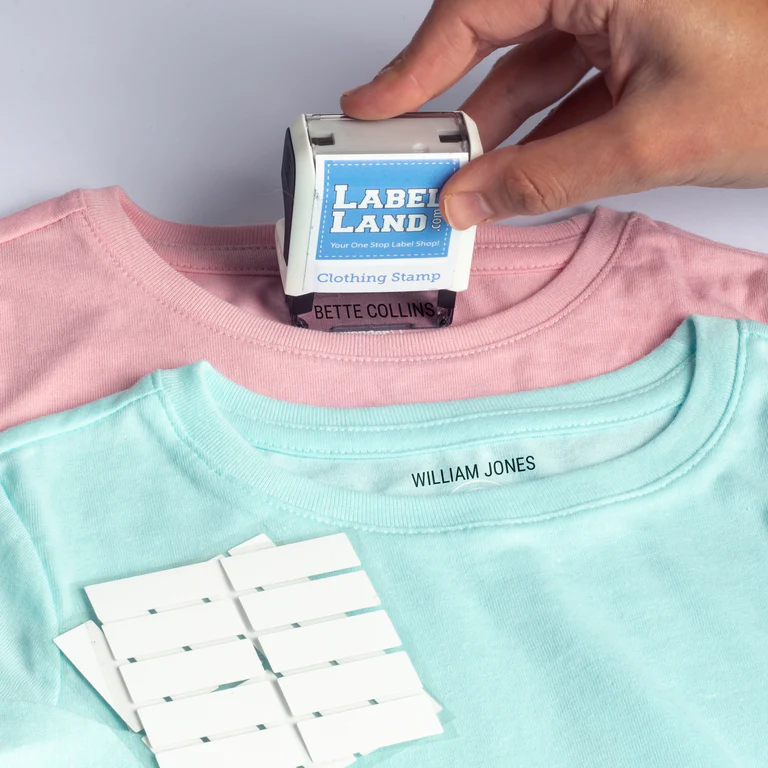 Another option is to simply buy customized labels with your child's name on them. This company, and a number of others, make iron-on labels that you can customize. You can get them in a variety of different styles.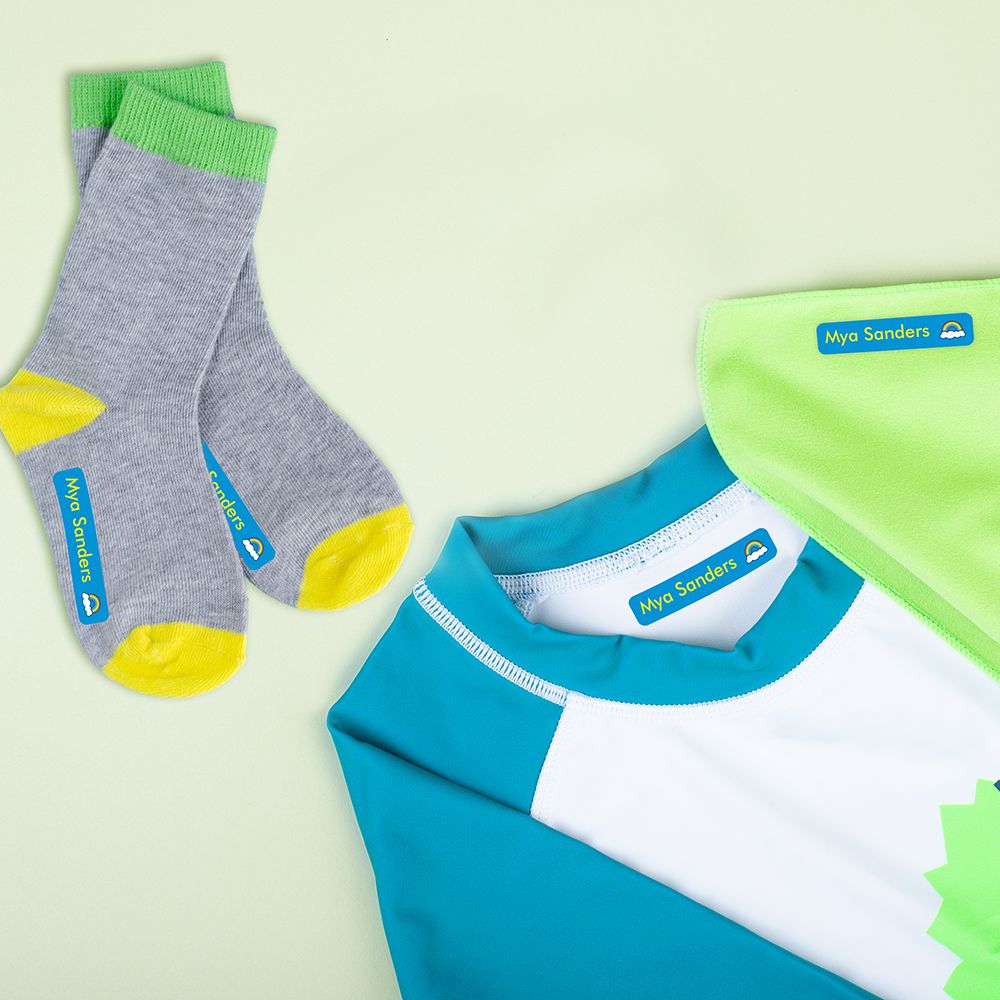 Many of us have clothing now that has a tagless label in the back. This Etsy shop is an example of somewhere where you can get them to make a custom heat transfer label with your logo on it, name on it, etc. and have them send you iron-on printed labels that you can transfer directly to your clothing.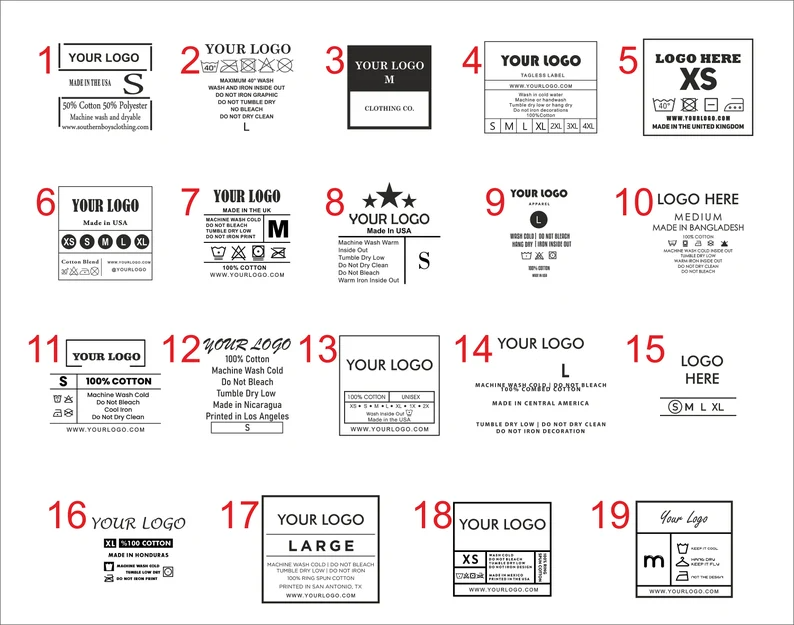 Like some of our other tutorials above, this tutorial lets you design your own label in a computer program. Then, it shows you how to transfer them on to cotton twill ribbon and shows you how to attach them on. This specific tutorial is aimed at smaller objects like doll clothing but the same principles could be applied elsewhere.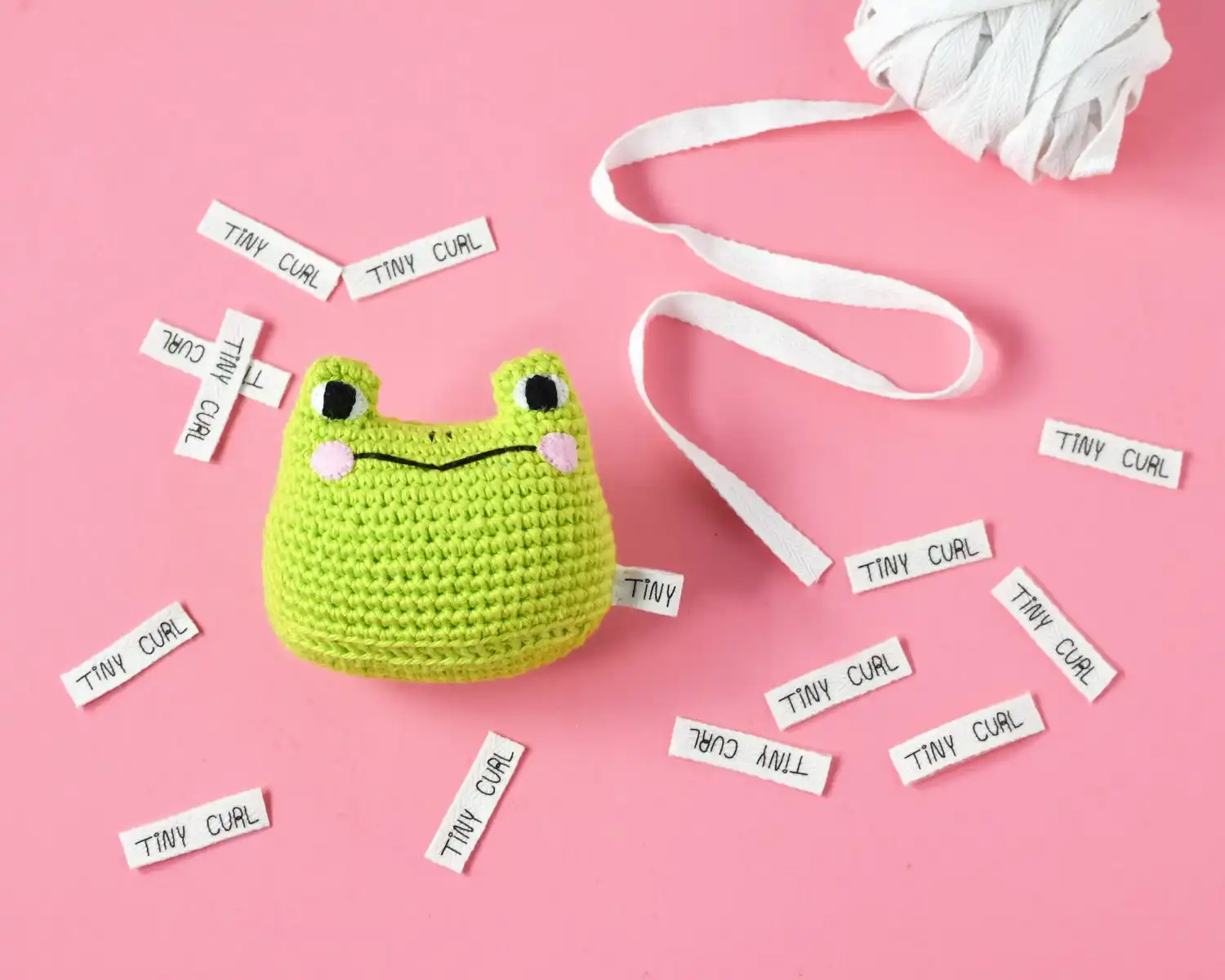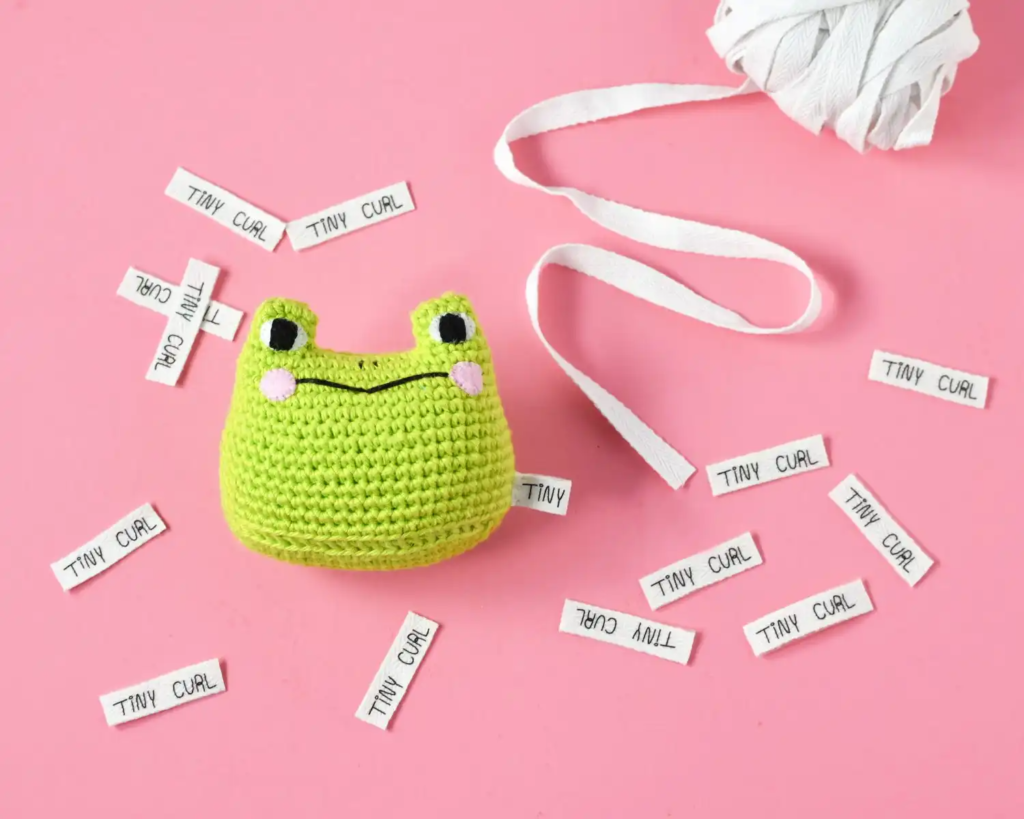 Some of you will likely want to skip the hard work, get something that looks professional, and start sewing it on to your clothing. Certain shops like the Dutch Label Shop linked to above will make just what you need and save you a lot of time.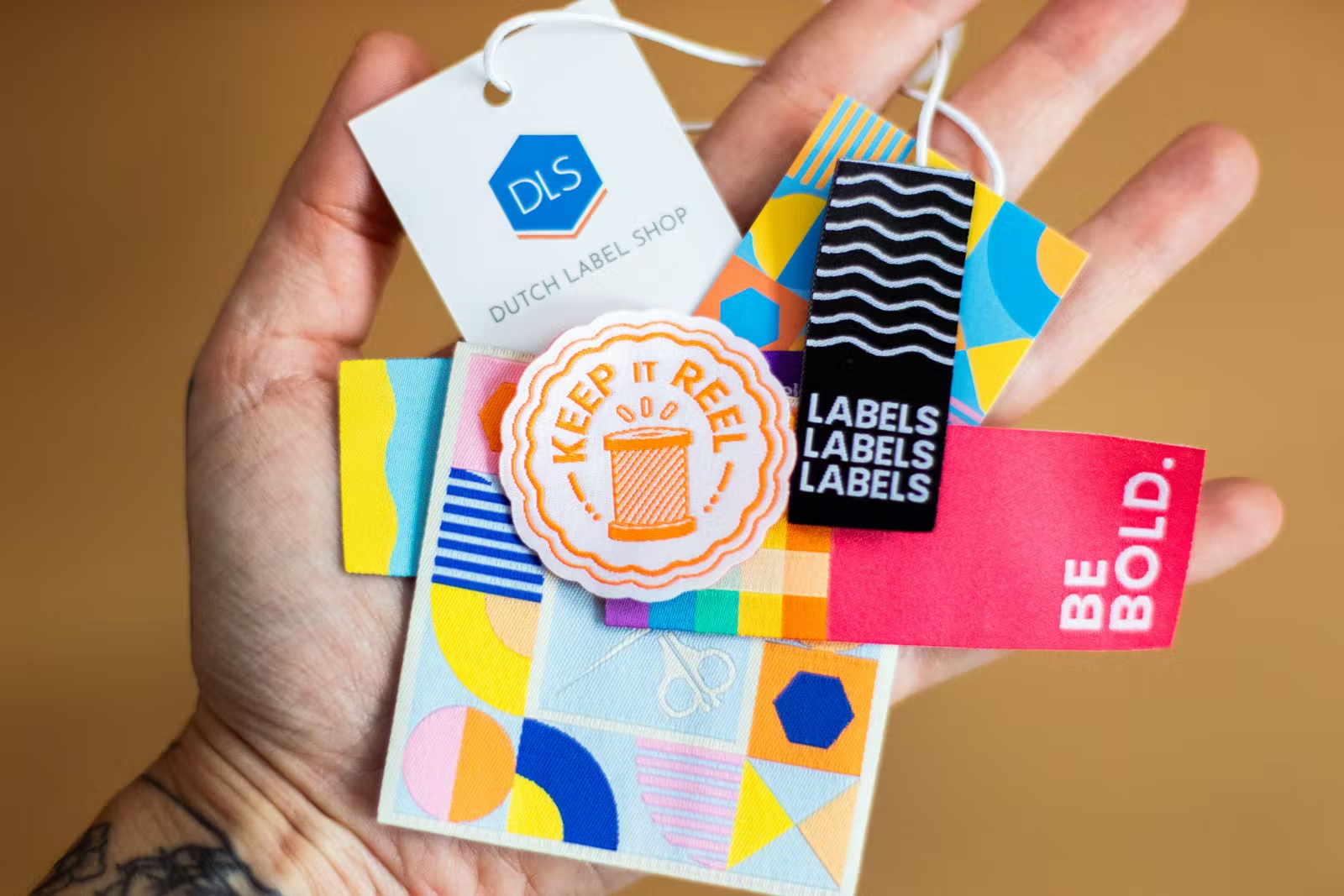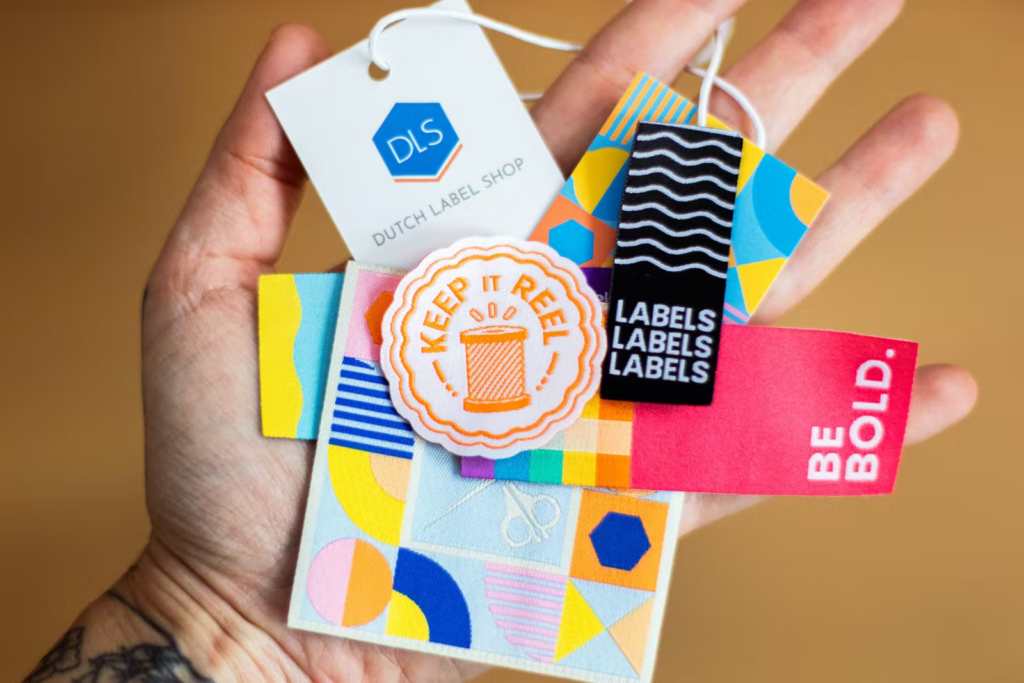 I should also point out that you get a lot of unique and fun types of clothing labels from different sellers on ETSY. You'll be surprised at what you can find – from custom fabric clothing labels, to cork fabric labels, faux leather, and more. Make sure to sort through Etsy to find something fun.
I hope you all had fun with these different ideas for custom clothing tags or clothing labels. If you enjoyed this, then you'll surely enjoy our other Sewing Projects here at Peek-a-Boo Pages. Also, be sure to come visit our Peek-a-Boo Pattern Shop Facebook Group to share what you make and ask your sewing questions. Also, take a look at some of our other tutorials: