Today we're going to do a round0up of different DIY Baby Doll Accessories. My daughter is just entering the stage of playing with baby dolls. It is so fun to watch her feeding, comforting, and tucking in her babies. I found lots of fun tutorials for making your own baby doll accessories. Any little girl would love these!
Also make sure to check out the rest of our Doll Clothes Patterns. We also have a fun tutorial on How to Sew Doll Clothes using patterns for adults or children.
DIY Baby Doll Accessories
1. Ruched Quilt Tutorial from here at Peek-a-boo Pages.
This Ruched Quilt is a simple blanket for a baby doll. Super easy and quick sewing project.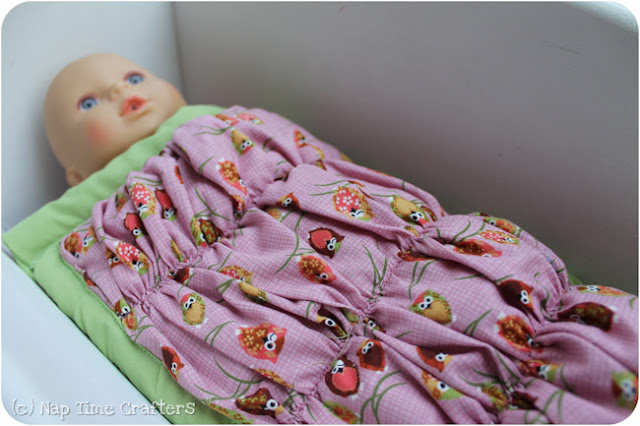 2. Deluxe Dolly Diaper Bag & Accessories from The DIY Mommy
This is a really great step-by-step tutorial to make your doll a diaper bag to match your little girls. Make this with a few fabric scraps, felt, and velcro.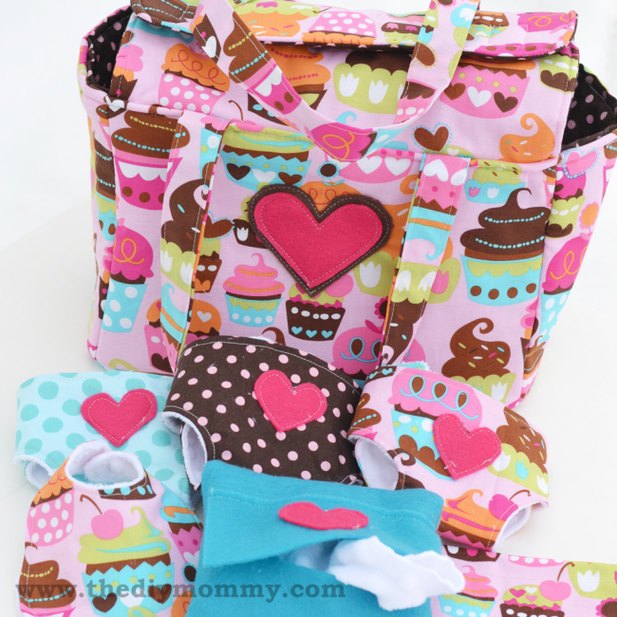 Make a simple baby doll changing pad with this fun step-by-step tutorial.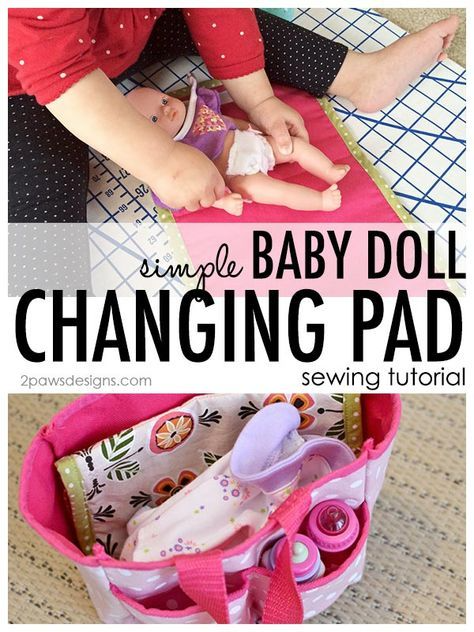 4. A different style of baby carrier from The Crazy Tailor over at Ginger Snap Crafts.
The Crazy Tailor is over here at Ginger Snap Crafts to share a step-by-step tutorial on this more realistic front baby carrier.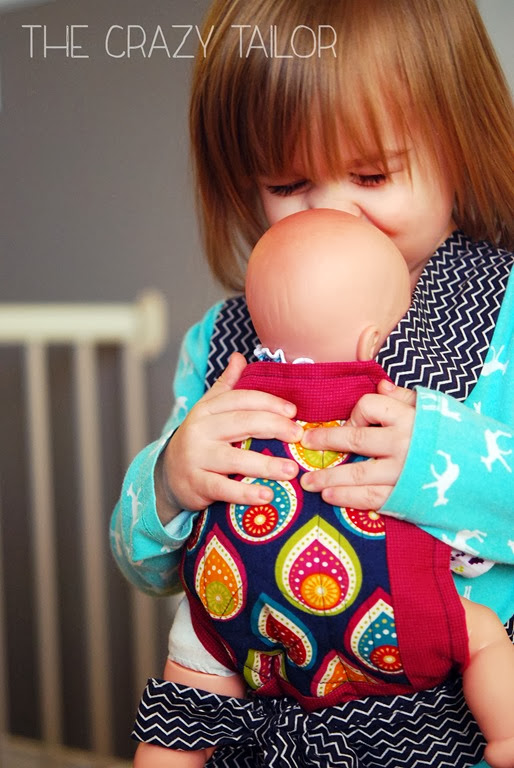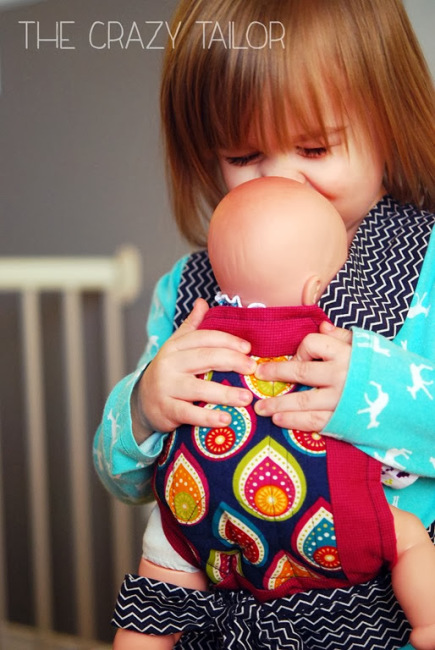 There are a ton of other fun doll accessories here as well so check them out.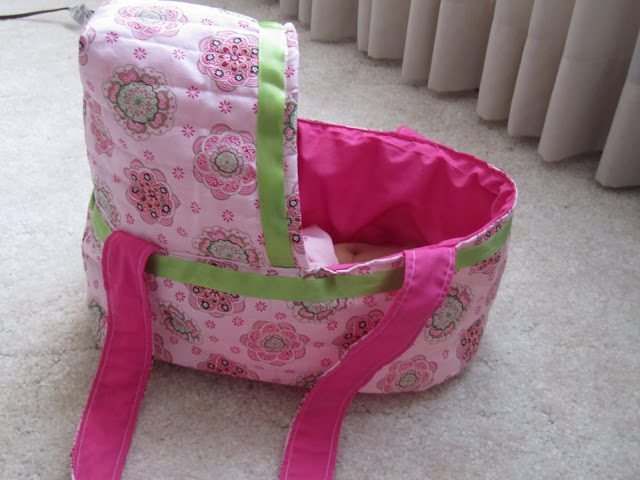 Here's a fun hooded towel tutorial for baby to match a hooded towel for your little one.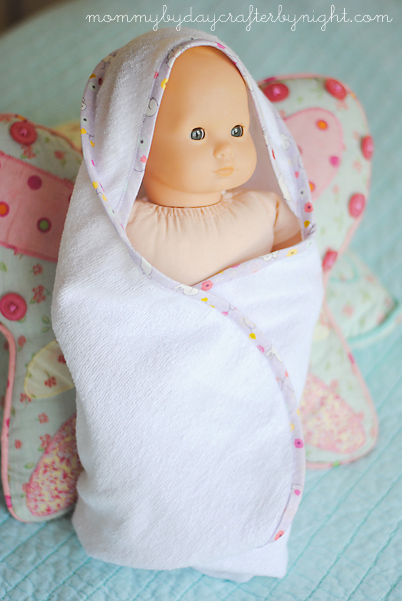 8. One more from Peek-a-boo Pages: Dolly diapers!
Finally, we're back to where we started with Peek-a-Boo Pages. Here's a tutorial for a simple dolly diaper for baby.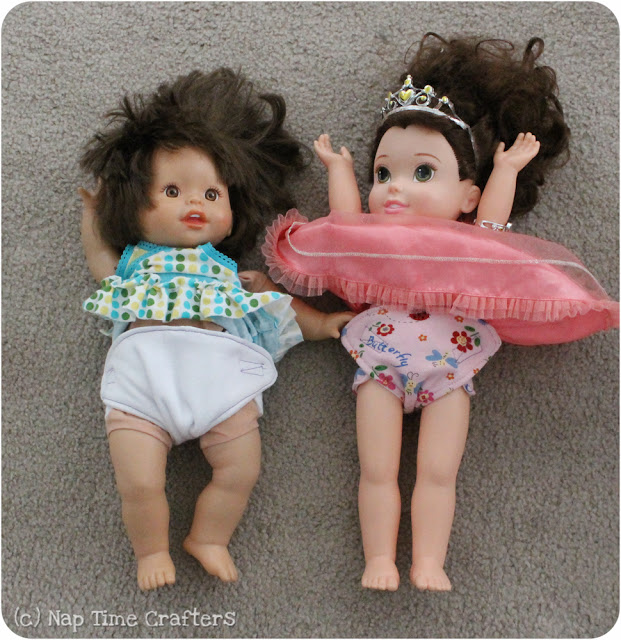 Have fun making some new accessories for the little mommy in your life! Make sure to join us in the Peek-a-Boo Facebook Group.
Other Doll-Related Tutorials
If you enjoyed these DIY Baby Doll Accessories, you might also enjoy some of these other tutorials: