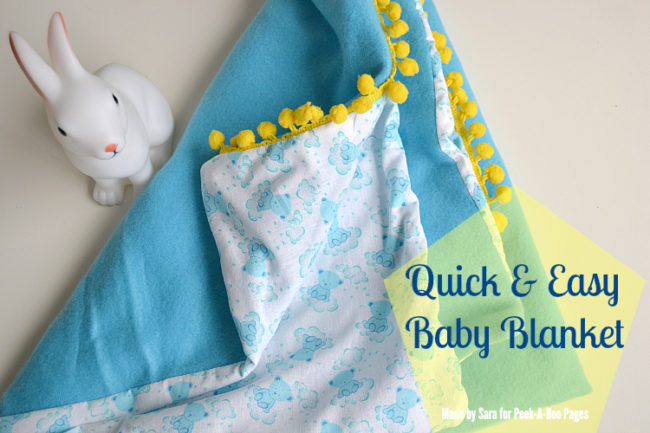 Hi! Sara here from Made by Sara. You may have heard the news: I am expecting baby #4! So, all I can think about now is… baby sewing! Today I'm making a quick and easy DIY baby blanket.
I am already sewing up a storm for this baby. On one hand because I had already handed out almost all of my baby stuff. On the other hand because I wasn't really sewing when I had my other kids so you can imagine how excited I am now for having the chance to make a baby's wardrobe and all the other practical stuff too (blankets, burp cloths, diaper pouch, bibs, etc.) for the first time.
Today I am sharing with you a tutorial for a quick baby blanket. You can make one in 10-15 minutes. Perfect for a last minute gift or for a baby shower.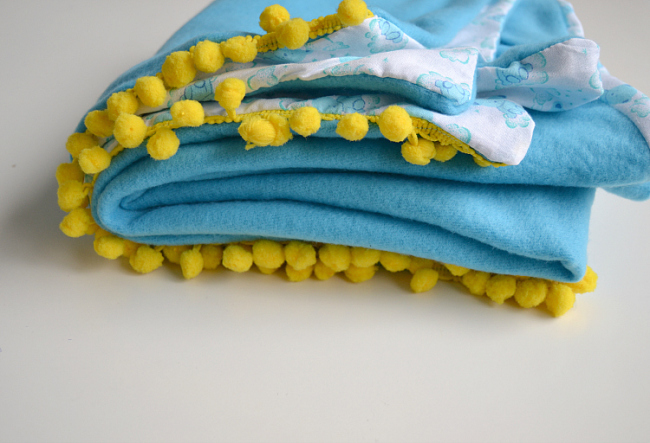 DIY Baby Blanket Materials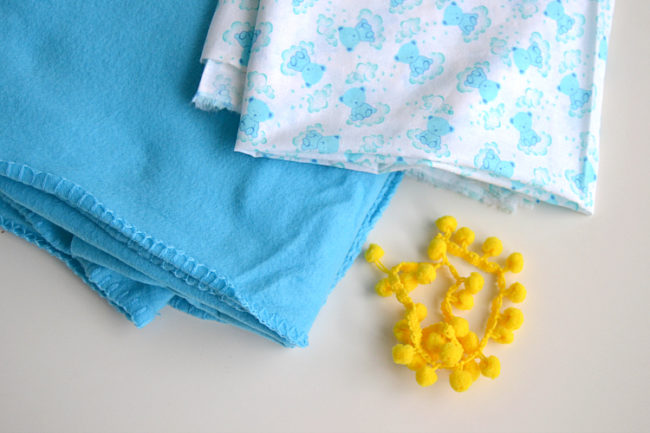 2 yards of two different fabrics (fleece, flannel, double gauze, quilting cotton, sheeting, etc.)
37" of pom pom trim in matching color
Optional: batting.
How to make a diy baby blanket in 4 easy steps
Step 1: Cut two 37" squares out of your two fabrics of choice. (I used fleece and cotton sheeting.)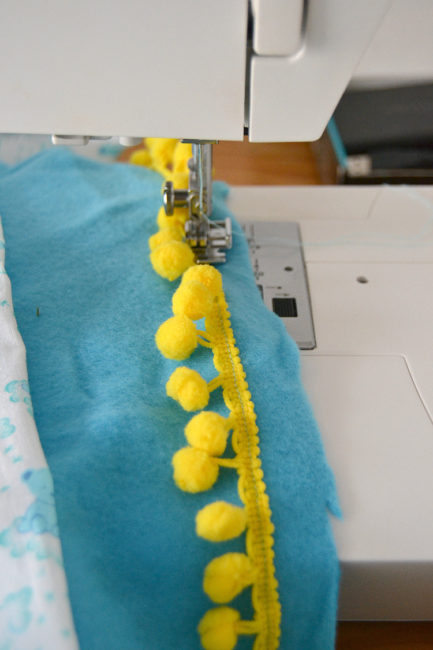 Step 2: Grab you pom pom trim. Place it on on the right side of one of the squares, along one of the edges, and baste it (use a long stitch on your machine) at about 7/8". Place it with the pom poms side facing the inside of the blanket, not the edge.
Optional: You can apply pom pom trim on two sides or even all around. It is a matter of personal taste really. Personally I like it on one side only. That way the pom poms won't be touching the baby's face.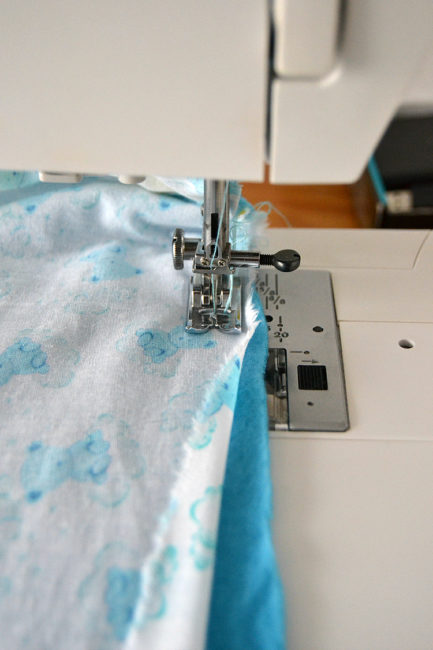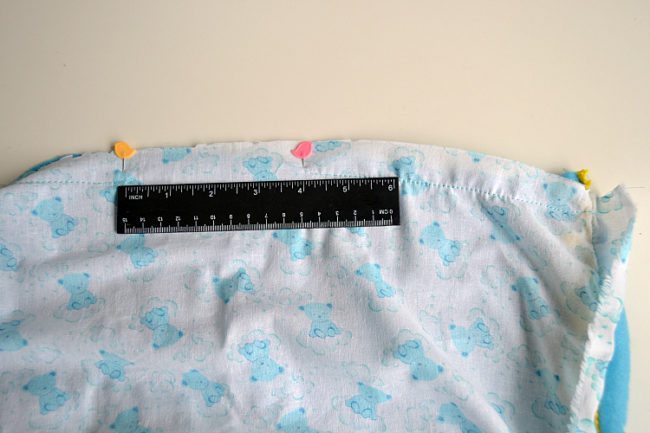 Step 3: Place the other square on top, right sides facing. Sew all around with a 1" seam allowance. Make sure to leave an opening of 4" on one side so you can turn right sides out.
Tip: When sewing the edge with the pom pom trim, stitch on top of the basting stitches. Be careful not to catch the pom pom balls.
Optional: You can add a layer of batting between the two fabrics on this step.
Step 4: Close the opening. You can either hand sew or top stitch the blanket all around, at 1/2".
And that is it! The most quick and easy diy baby blanket ever.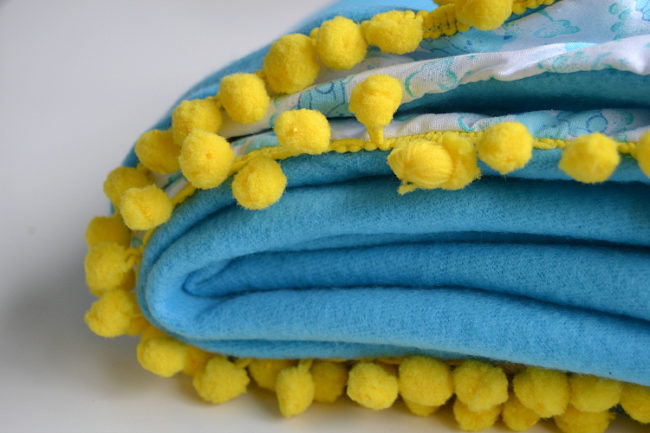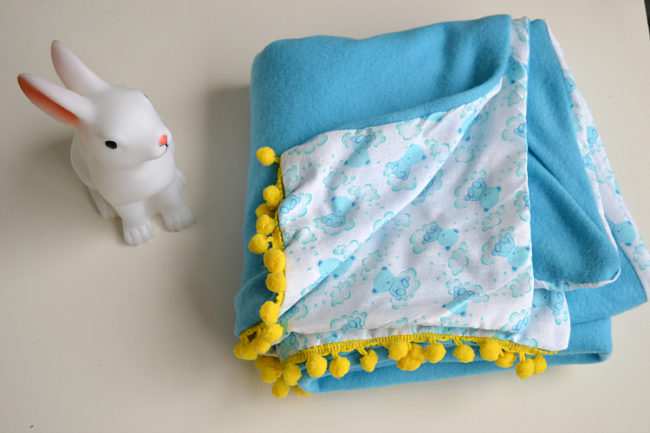 If you're looking for something a little more complicated, you might like our How to Make a Self Binding Baby Blanket.
Also, be sure to join our sewing community at the Peek-a-Boo Pattern Shop Facebook Group.