Let's make a DIY Athletic Headband today! Some of the best things I have ever made come directly from an immediate need that must be met. This week our church is hosting Uncharted Waters Sports Camp. Kristjan, my 10-year-old, is playing sand volleyball and has run into a slight problem with seeing the ball…because of his "ultra-cool" hair (his words)!
He's on that cusp of tweendom and I am finding these waters difficult to navigate as things that were once cool is no longer cool and now appearance has become important…to an extent. In any case, this week, his hair has simply blocked his view of an oncoming volleyball! Enter mom – the problem solver.
I assumed (stupidly) that I could just find "cool" dude headbands that would fit a 10-year-old. We all know what our parents said about assuming…so turns out if they exist they are super expensive and blah blah blah. This tutorial shows you one way – of which there are many – to make a quick, simple, athletic headband for a child, with a bonus armband for little brother (woo!).
DIY Athletic Headband
Athletic Headband Supplies:
Rotary cutter or scissors
Cloth Measuring Tape
4 way stretch knit – mine is HL and kinda sporty/swim feeling
Sewing Machine
Serger (Optional)
Cover Stitch Machine (Optional)
Twin Needle (Optional)
Athletic Headband Instructions:
Athletic Headband Step 1: Begin by measuring around the head where the band will be worn. Kristjan came in at 21″.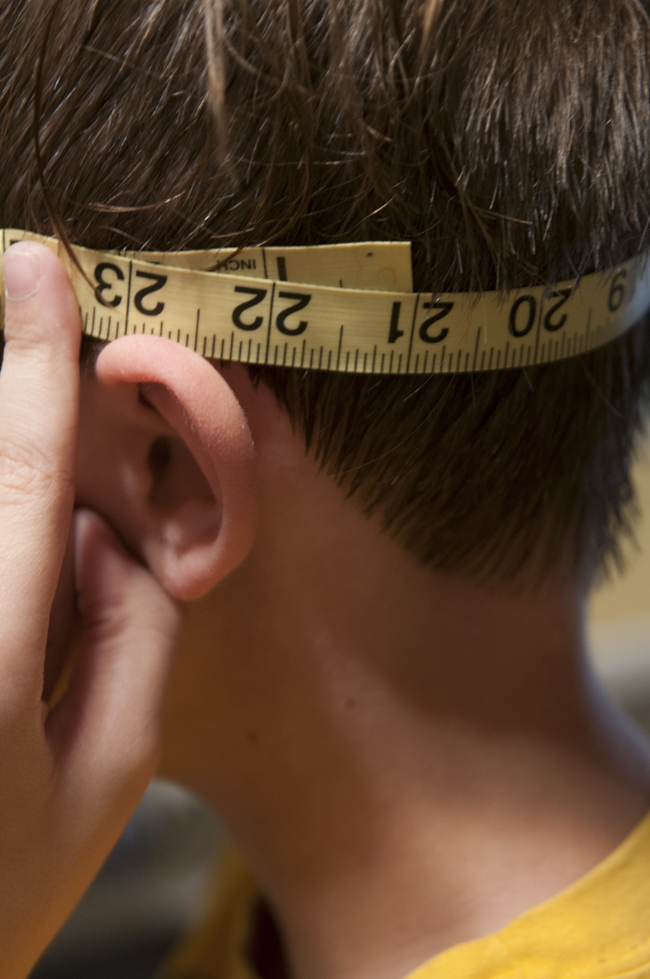 Athletic Headband Step 2: Cut your knit 4 inches by the head measurement. This makes a 2-inch across sport band. If you are looking for a wider band, increase your width by a couple of inches.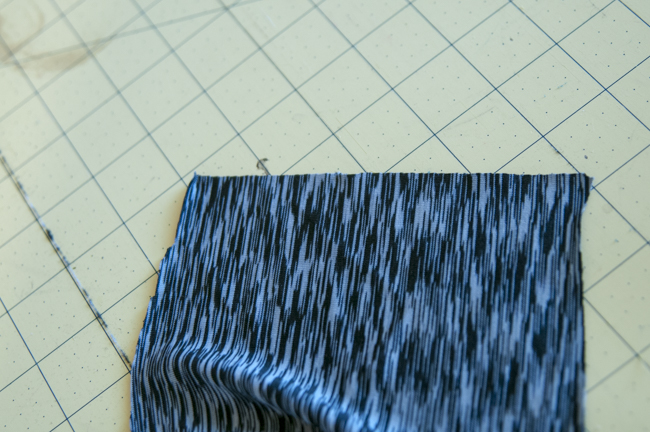 DIY Athletic Headband Step 3: Fold the right sides together on the length and serge. If you use your sewing machine, use a stretch stitch. You've just made a tube.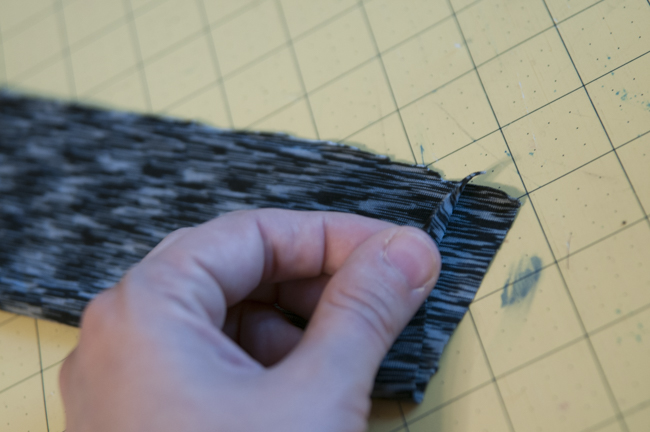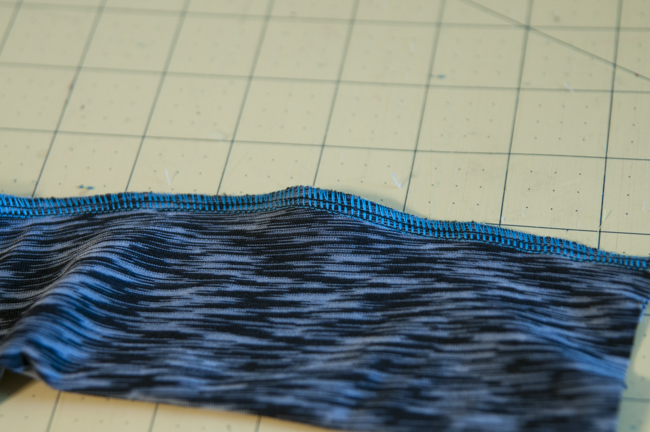 Athletic Headband Step 4:Trim threads and turn your tube right sides out.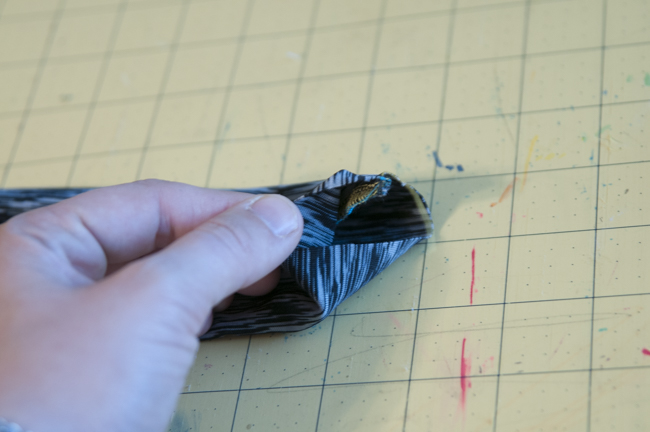 Athletic Headband Step 5:Tuck one end of the tube into the other. This can be tricky as the fabric was kind of slippery. I clipped mine until I was happy with it. **Be sure you don't twist the fabric. The twist works well for a girl, but the boys aren't so keen.**
If you choose, you can fold over the end of the tube that is on top. I chose not to put in the extra effort because knit won't fray and honestly if he makes it through sports camp with just the one athletic headband d I'll be shocked!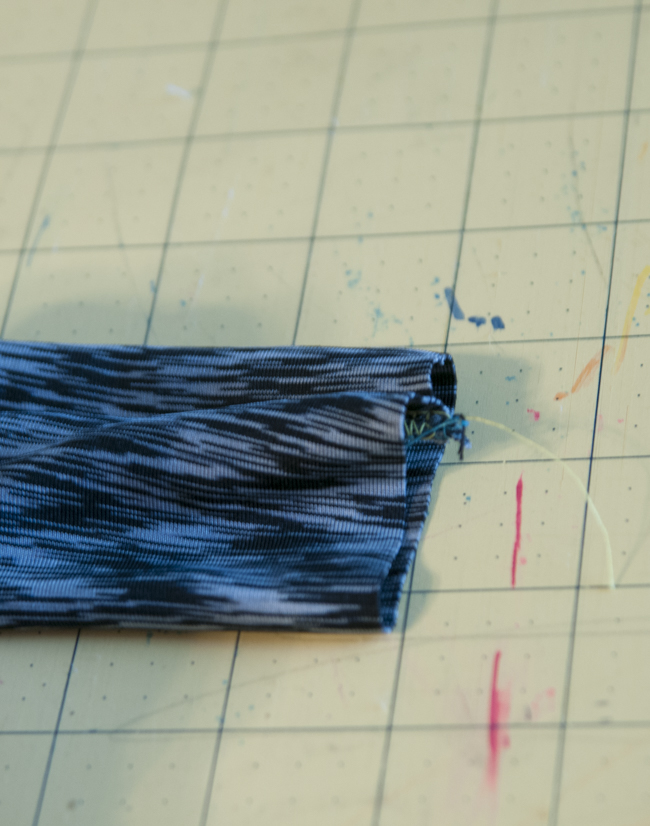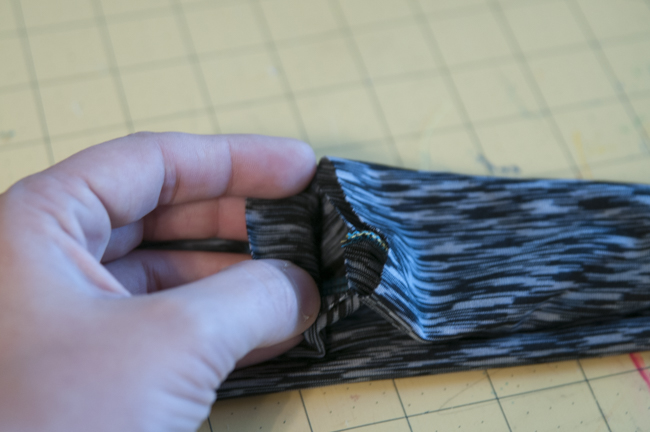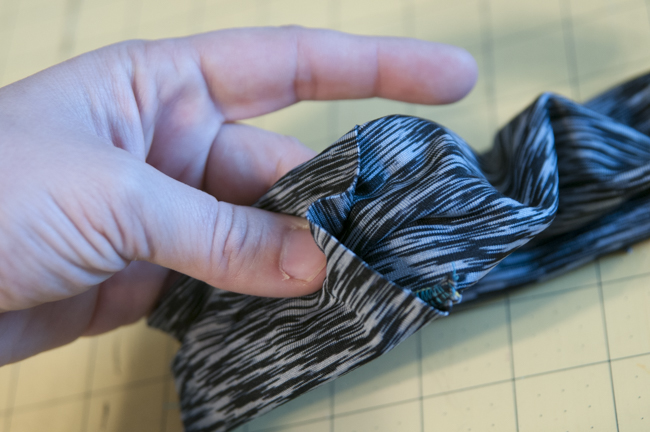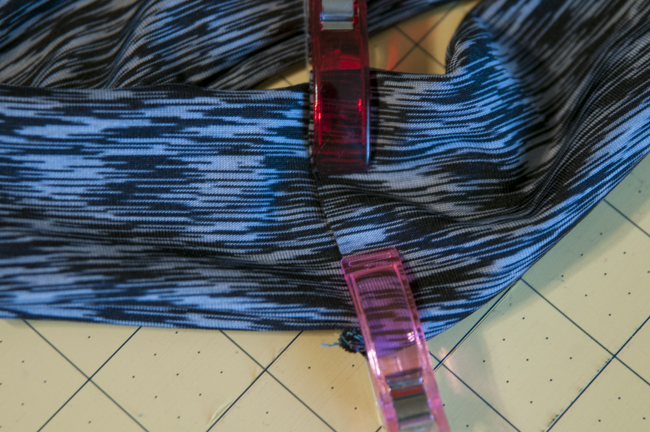 DIY Athletic Headband Step 6: Stitch the band closed. I used my cover stitch machine to get that twin-needle look with a bit of extra oomph on the other side. You can also use a serger or a stretch zig-zag stitch on a regular sewing machine.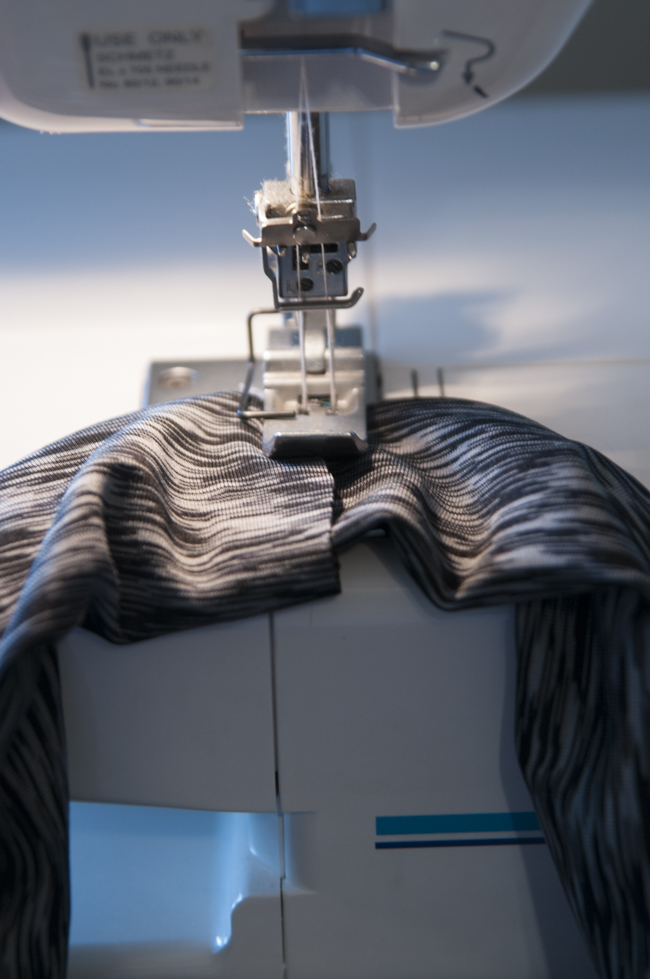 Athletic Headband Step 7: Flip right side out and voila! Athletic Headband is complete!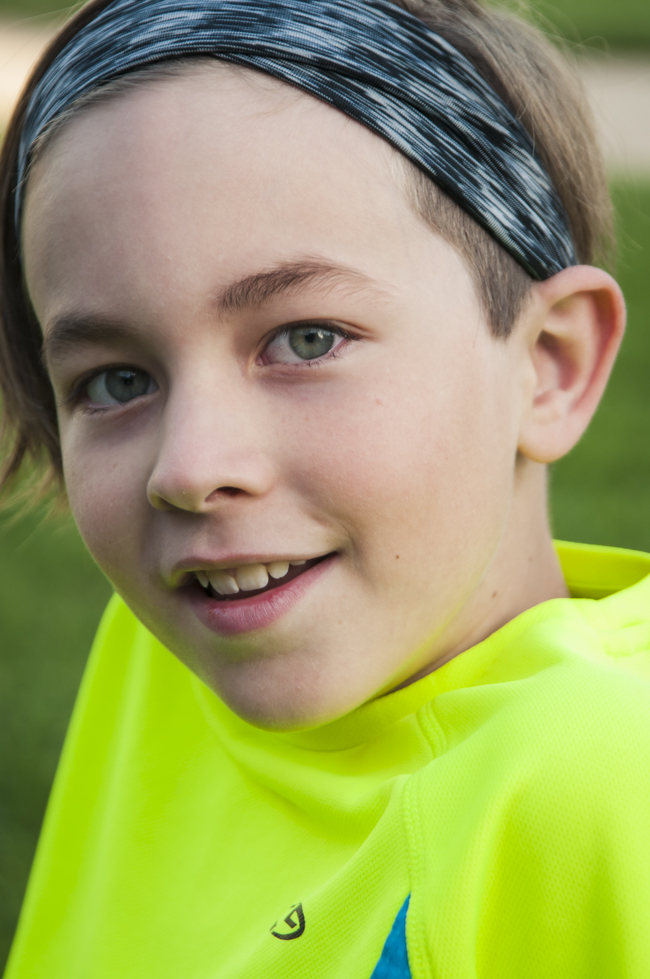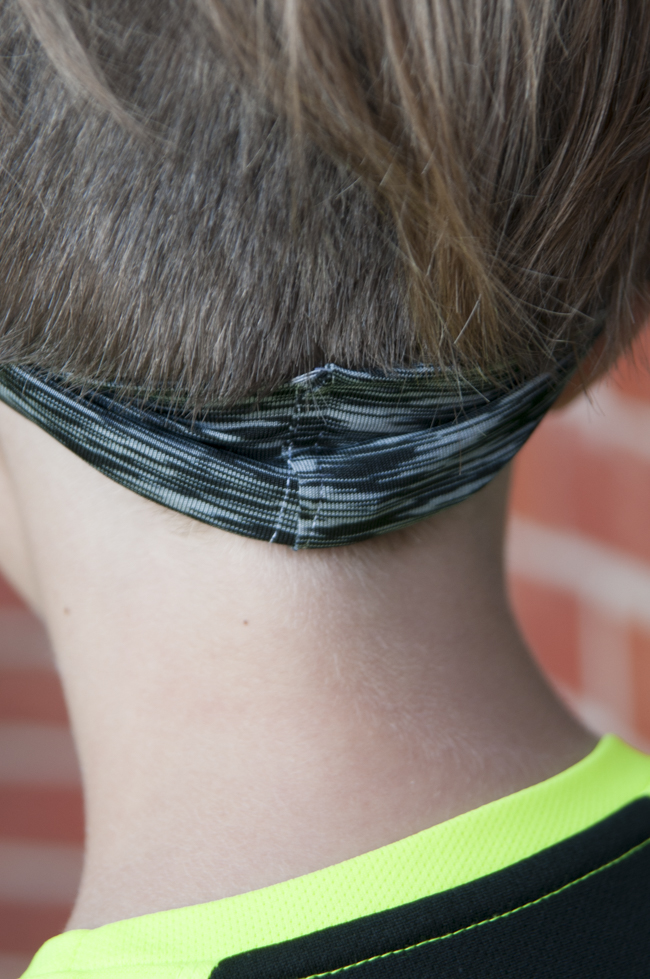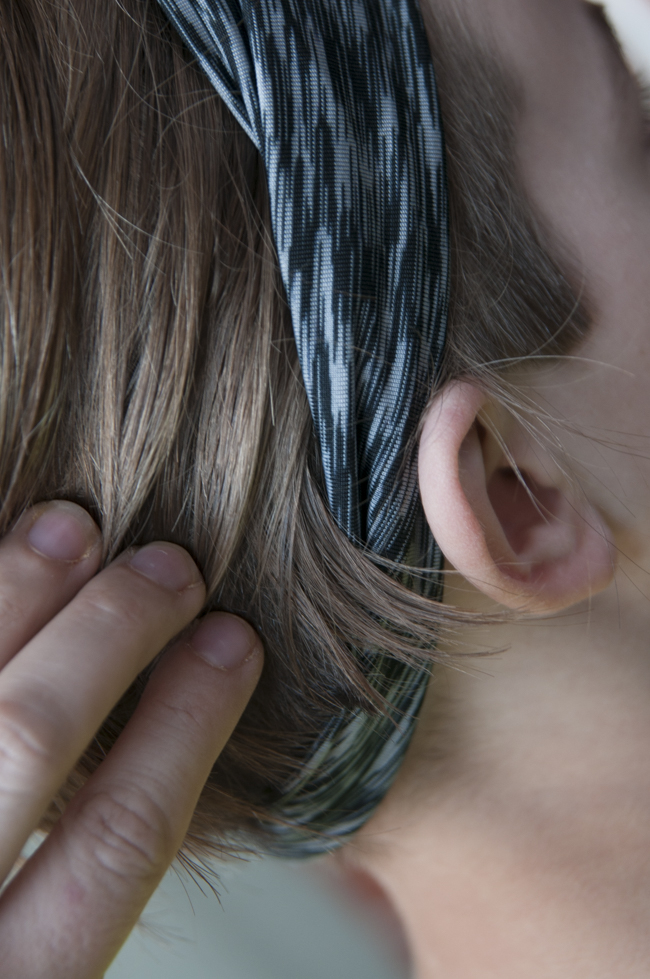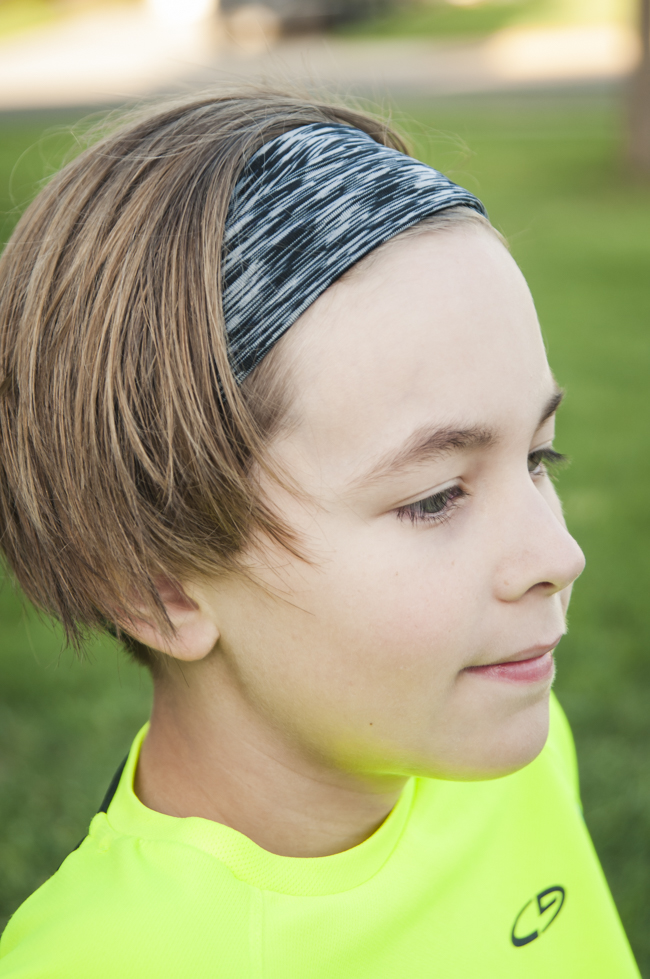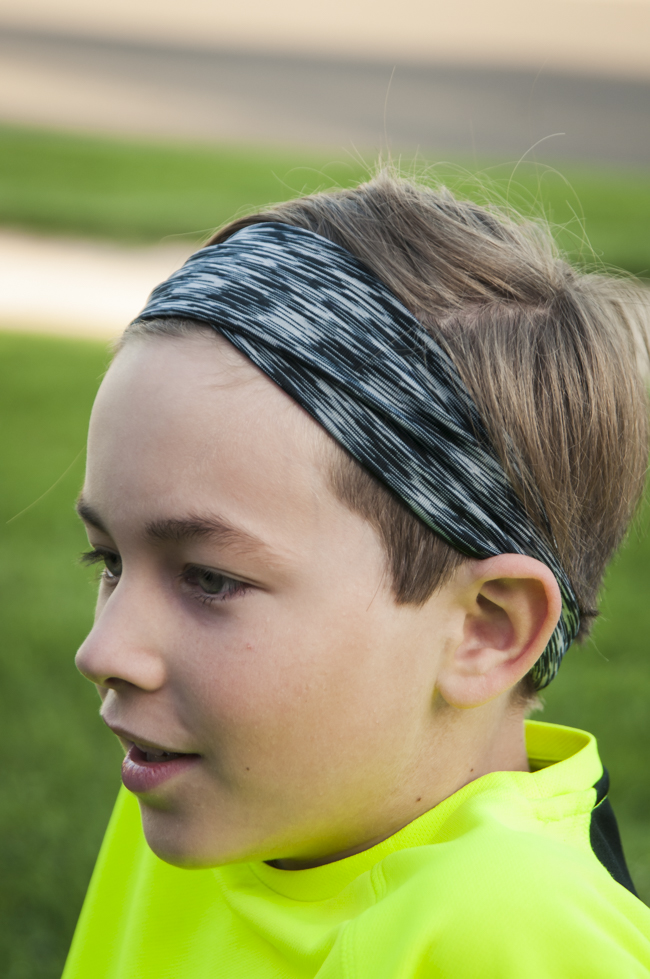 Accessory Armband to Go with the Headband
Now little brother noticed what was happening and requested an armband for his sweaty self (he's playing basketball at camp). So, I took the leftover fabric, made another simple tube, measured his little wrist, hacked off the fabric, and serged it shut. Exactly what we just did with the sport band, but smaller for the wrist.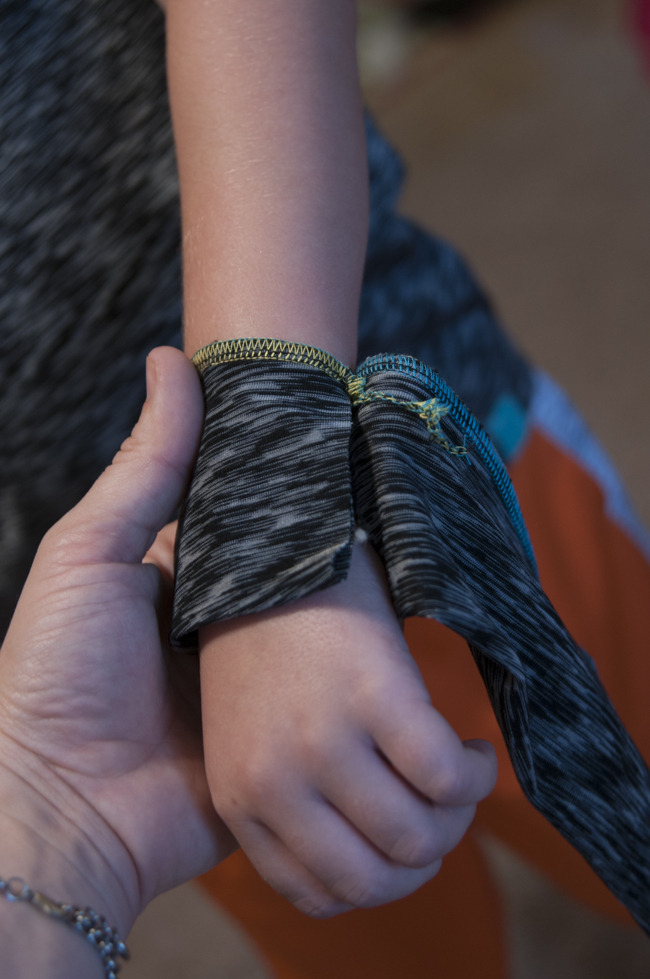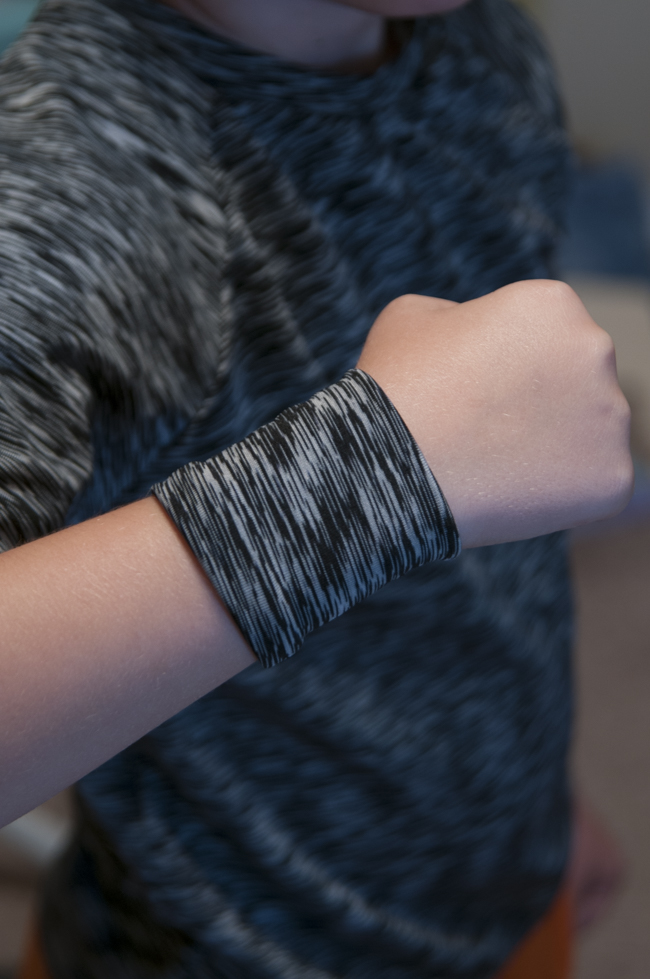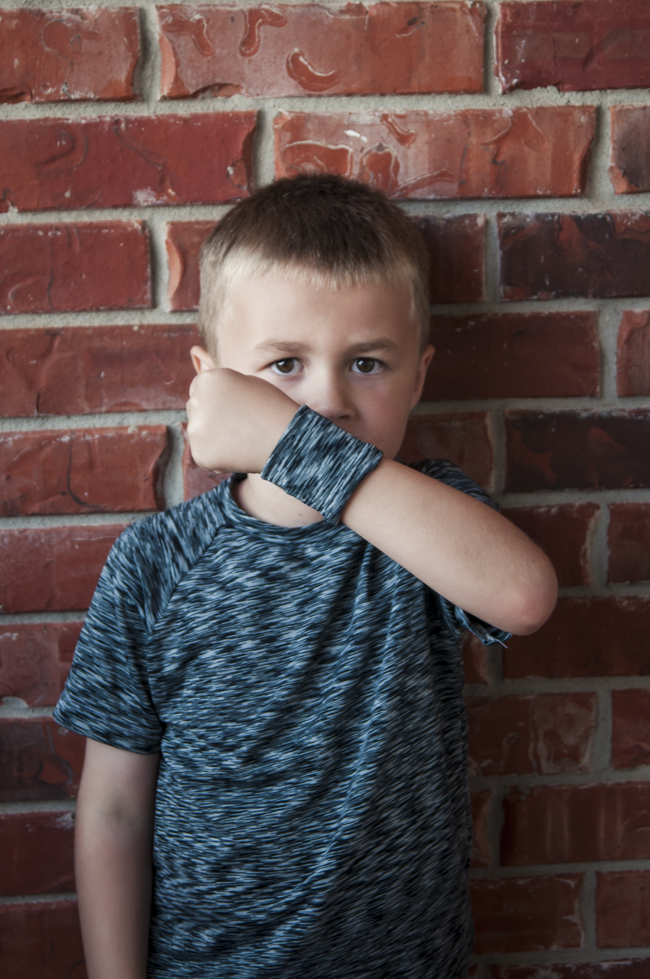 And now, for the ever so important test run of our new sports bands.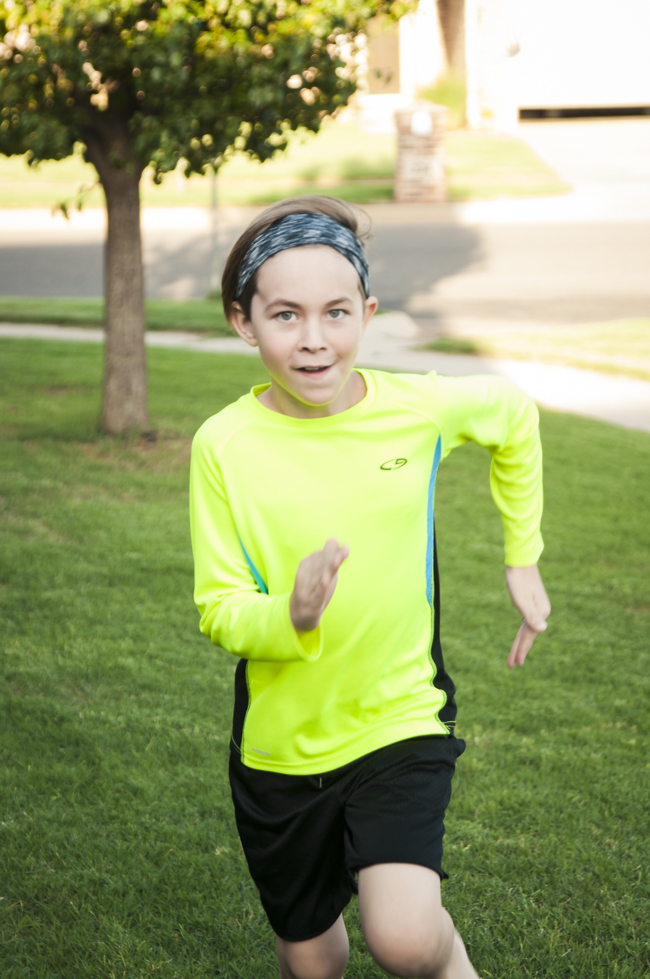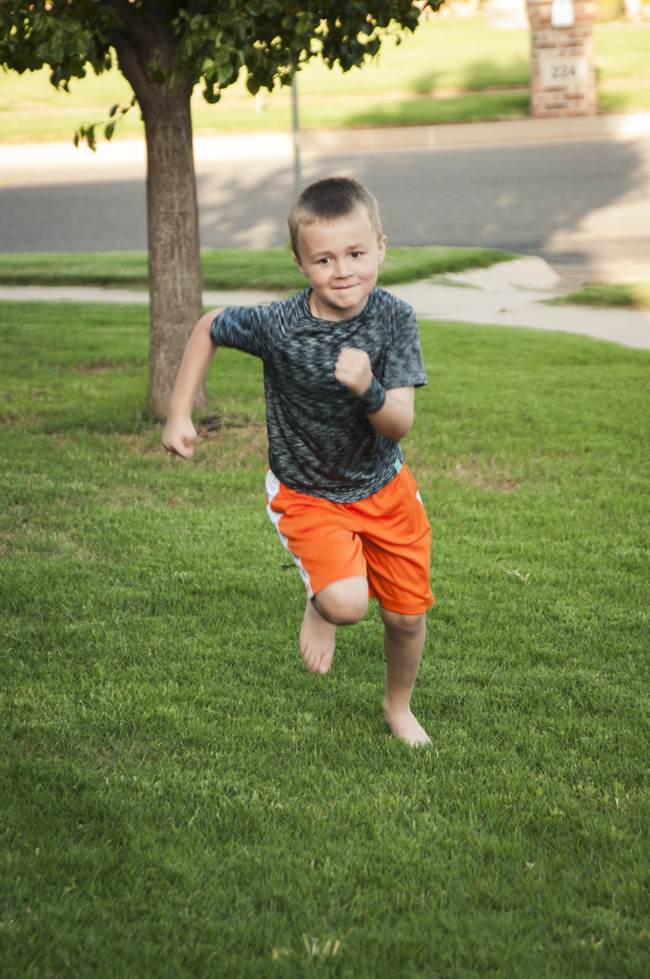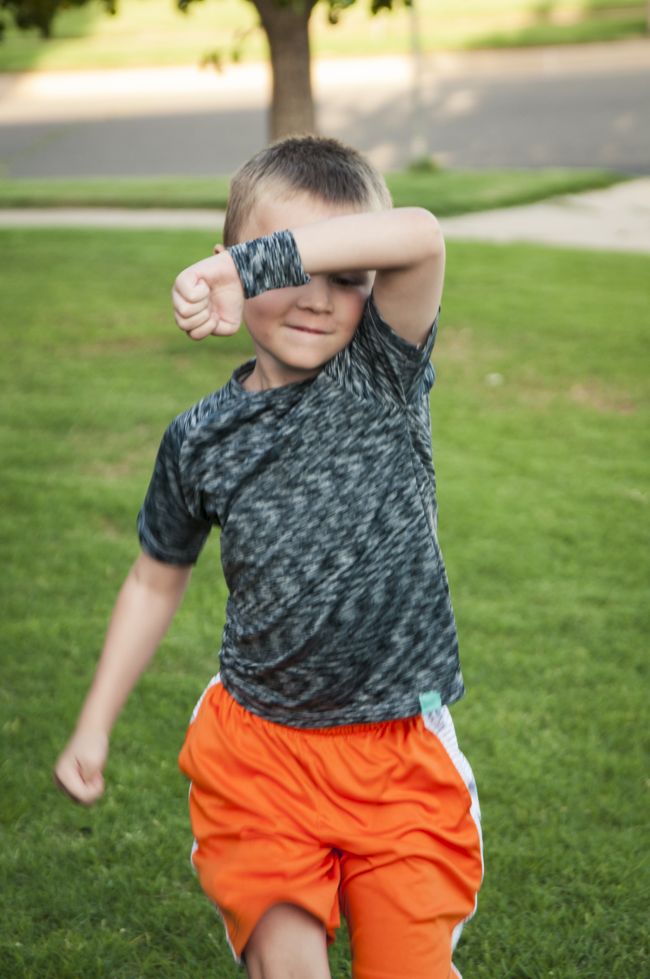 Kid tested, sewist approved! I hope you enjoyed the DIY Athletic Headband!
xoxo
b.
P.S. Connor's shirt matches his wrist band – I used the Grand Slam Pattern.
P.P.S. This headband works for anyone. Size it up to keep your hair put in yoga class! Size it down for baby. Go bright, light, bold because anyone can wear a headband if the color is right! 🙂