For Anne's 4th birthday we got her a sewing machine and I did a lot of research beforehand to find the best sewing machine for kids.
It took me about 5 minutes to rule out all of the machines designed just for kids. You know the chain stitch style you find in the toy department…they really just don't work so don't even go there. I want to teach my child that sewing is fun and functional – not frustrating. It turns out the best sewing machines for kids aren't necessarily made for kids a lot of the time.
I'll give you my top choice sewing machine for kids as well as a few other options. Also, if you have other questions about using a sewing machine or what sewing machine to purchase then check out our comprehensive Sewing Machine Post.
Top Sewing Machine for Kids
#1 Sewing Machine for Kids | Janome Portable Sewing Machine
We ended up going with the Janome Portable Sewing Machine which you can find on Amazon for around $70 in 4 different colors. If you are a prime member you also get free 2-day shipping 🙂 *I am an Amazon affiliate but this review is 100% my own opinion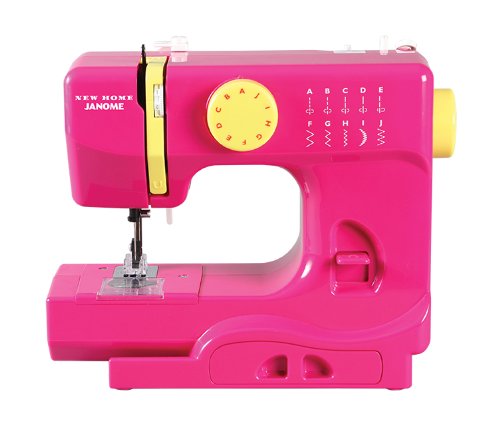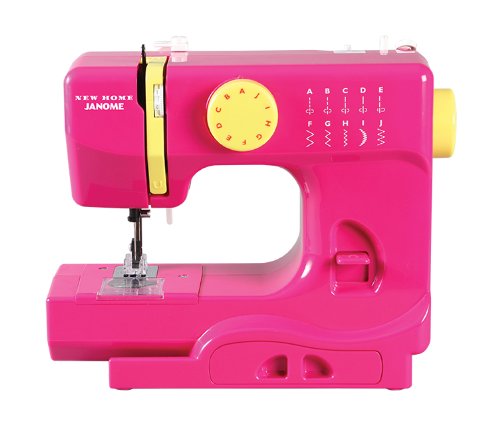 We've had this for a couple months now are loving it! First of all it is a 1/2 size machine so it is very small and lightweight. Overall it's less intimidating for a child than a full size machine and it's easy to store when not in use. It is definitely much slower than my machine and I'm comfortable with my 4 year old using it with limited supervision (I'm in the room but don't have to hover)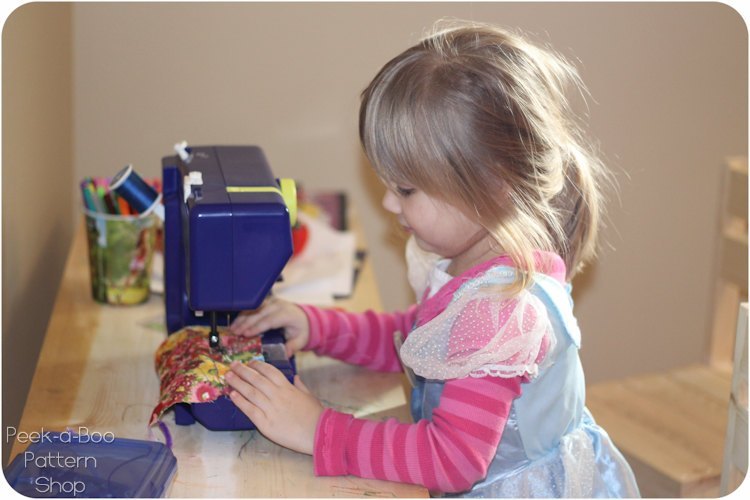 My favorite feature by far (which I didn't know about until it arrived) is this wonderful presser foot! The way it's shaped it would be incredibly difficult to get your finger under the needle which was a big safety concern I had.
I'm not saying it's impossible but it definitely gives me a lot of peace of mind. We of course still teach sewing safety but I'm glad to have this chunky presser foot blocking her precious fingers just in case.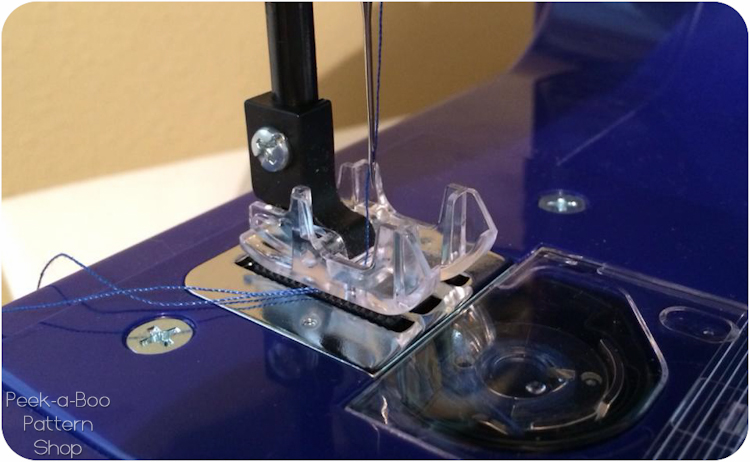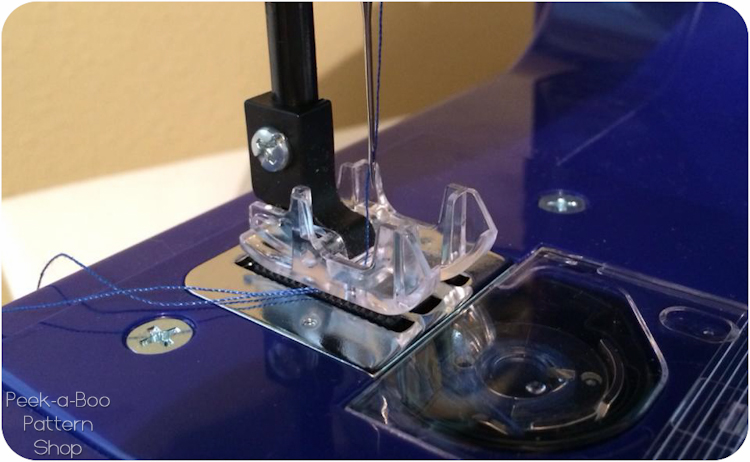 The machine includes 10 basic stitches including a straight stitch, basting stitch and a zig-zag. It's plenty for a beginner and I like the easy-to-read dial. My toddler can quickly switch between the letters and understand which stitch she is picking. No bells or whistles but for a child it's perfect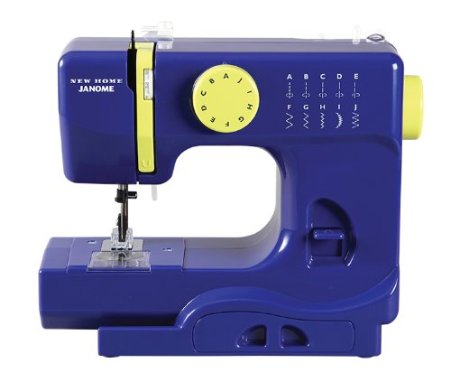 We've used this machine to sew through multiple layers of fabric (including fleece) and it did quite well. One of our early projects was a dolly sleeping bag and the machine did fine with a layer of cotton and a layer of fleece.
When it got time to sew all the layers together it was manageable on this machine but it did begin to struggle a bit. Granted a child won't be sewing through that much fabric very often.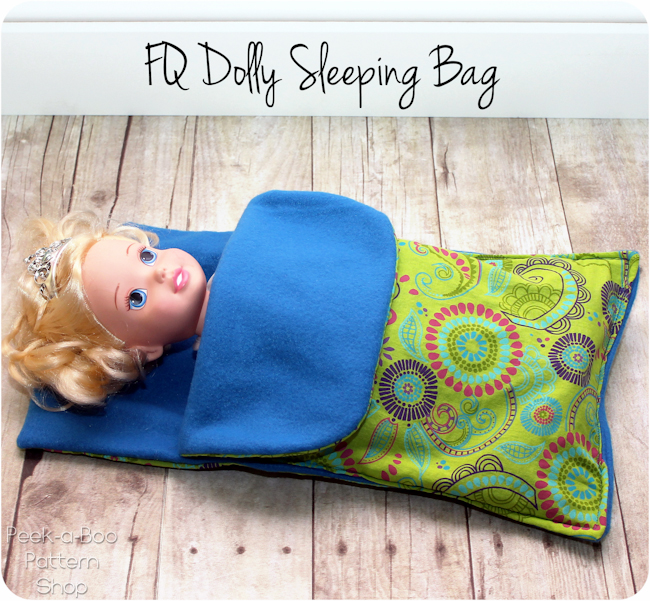 The only real drawback to this machine is it doesn't have a light. My toddler isn't used to sewing with one so she does fine with a lamp but light would've been nice. I imagine if she continues sewing and really takes it seriously we'll be getting her a full-size machine with more features when she's 9 or 10 but I think it will be a while before she outgrows the functionality of this machine

Once I realized how much she loves to sew I decided she needed her own sewing nook in my office. I got this drop-leaf table and a child-size folding chair (it came in fun colors too!)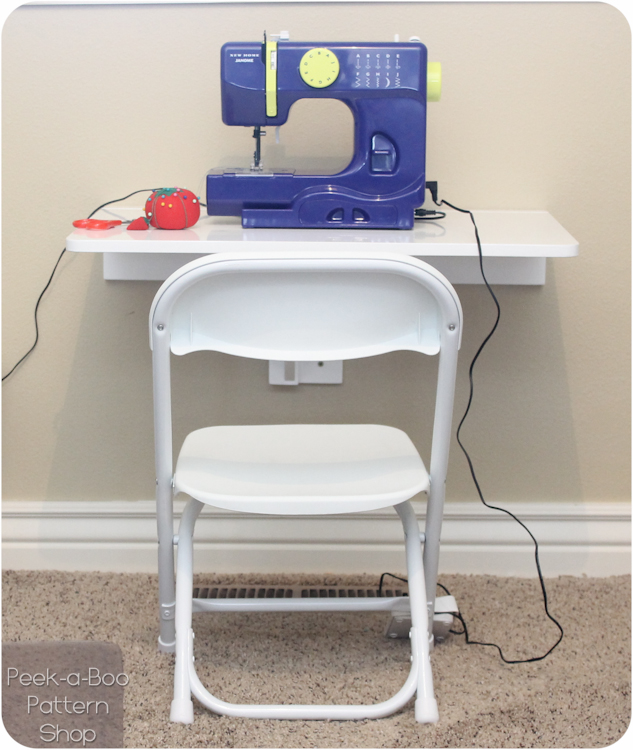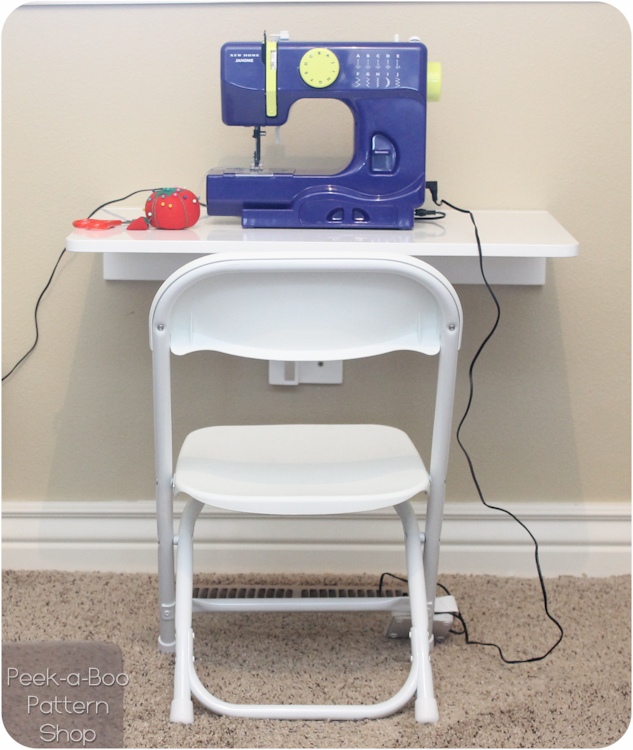 It's the perfect size for her to sew and just barely fits between my sewing desk and computer desk.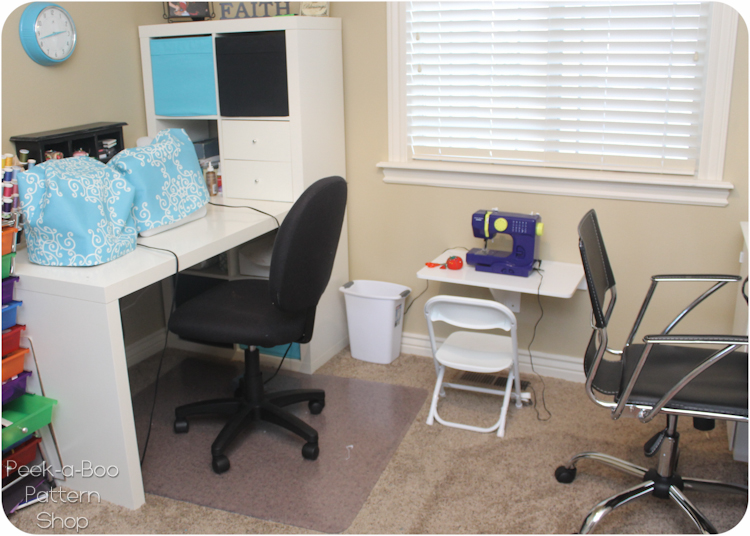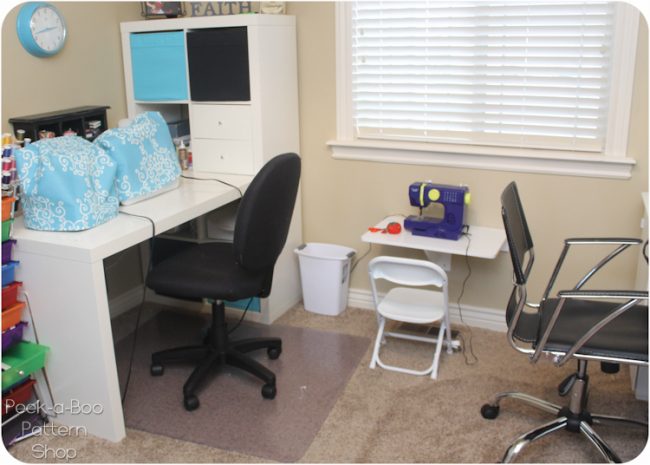 When she's done I put away her machine and fold down her whole station. The little chair slips between my desk and the wall and the table only sticks out 2.5″ when it's folded so it's not in my way. I also installed the little table all on my own (9 months pregnant!) and I'm proud to say it's very close to level 🙂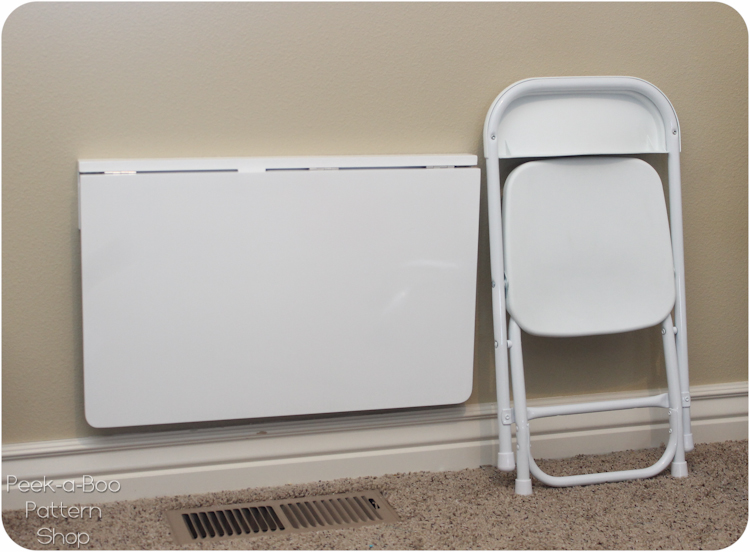 Now she has her own little work space and we're both loving it!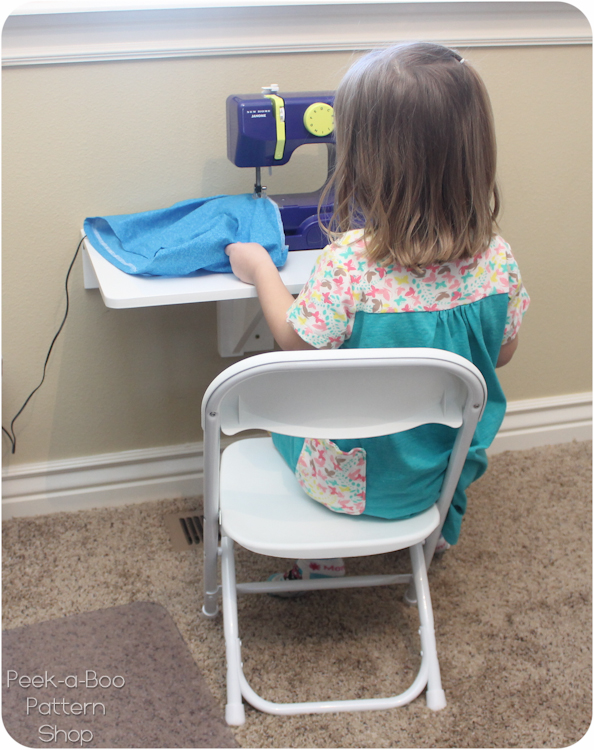 Hope that helps you and your little one in your sewing adventures! In our opinion this is the best sewing machine for kids.
Check out the rest of my sewing room here:
Top 5 Other Sewing Machines for Kids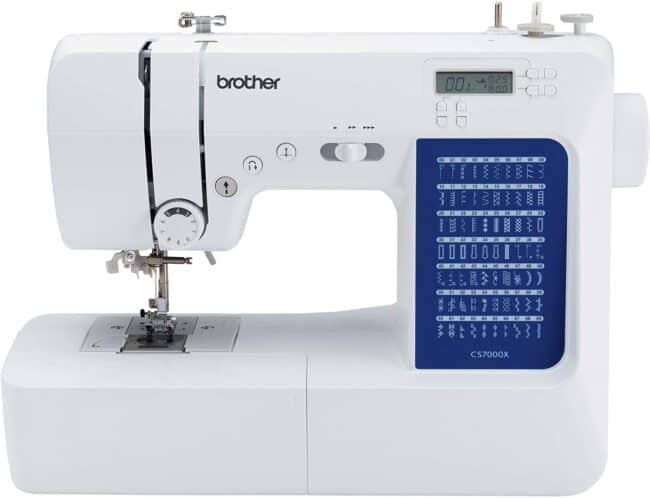 The Brother CS7000x isn't probably what you think of for a sewing machine for "kids" but its a good beginner sewing machine for anyone and its price point is low enough to the point where you might want to upgrade to it for an older child. It has 70 built-in stitches and the functionality needed to teach your child the basic ins and outs of any sewing machine. Of course, sewing machines can cause injury when not properly used so children, especially small children, should be appropriately supervised and use the sewing machine according to the manual.
Of course, this isn't just for kids – it's also the #1 sewing machine on our Beginner Sewing Machine list. It has top-level features like automatic needle threading, easy machine threading, and an oversized table. It is lightweight and low noise and a good value. Get more info on this sewing machine or purchase it HERE.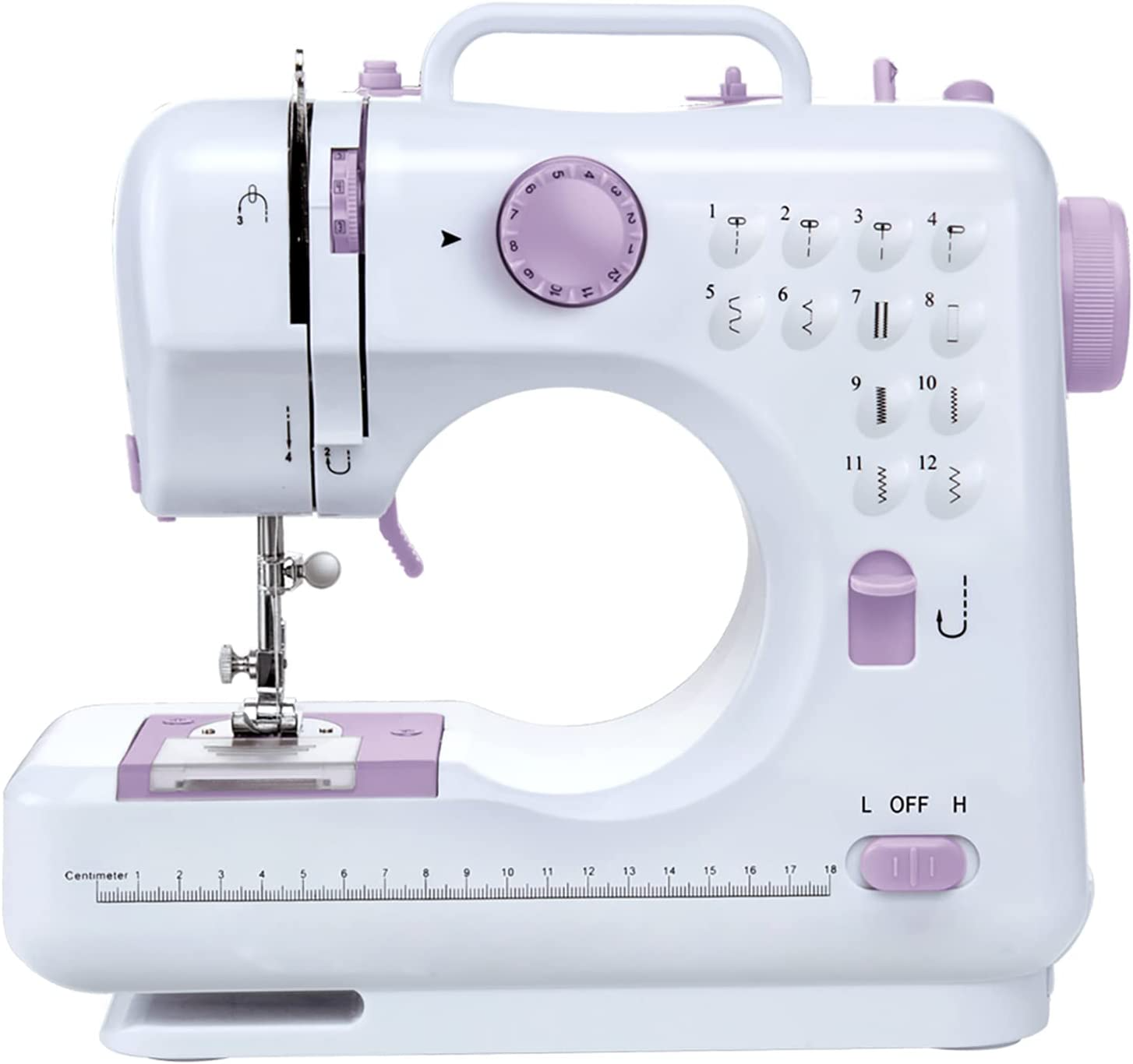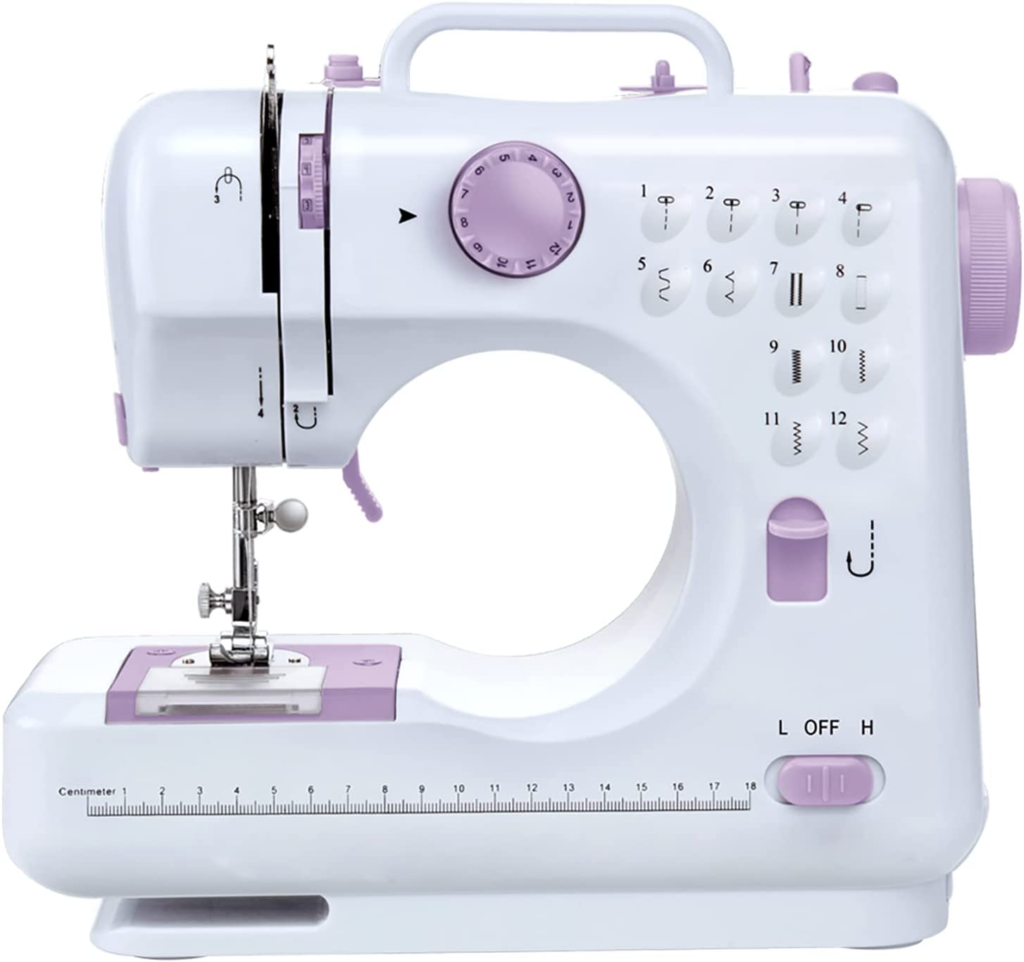 The Mini Sewing Machine for Beginners is meant to give you a beginner's knowledge of what a sewing machine does and what parts it has – it includes bobbins, spools, a spare needle, a needle threader, etc. It also includes 12 stitch patterns and a thread cutter.
It really is a beginner machine though and won't be suitable for many sewing projects. It's main purpose is to teach sewing machine basic to a child. It has a very low price point and is good for that purpose. Get more info on this sewing machine or purchase it HERE.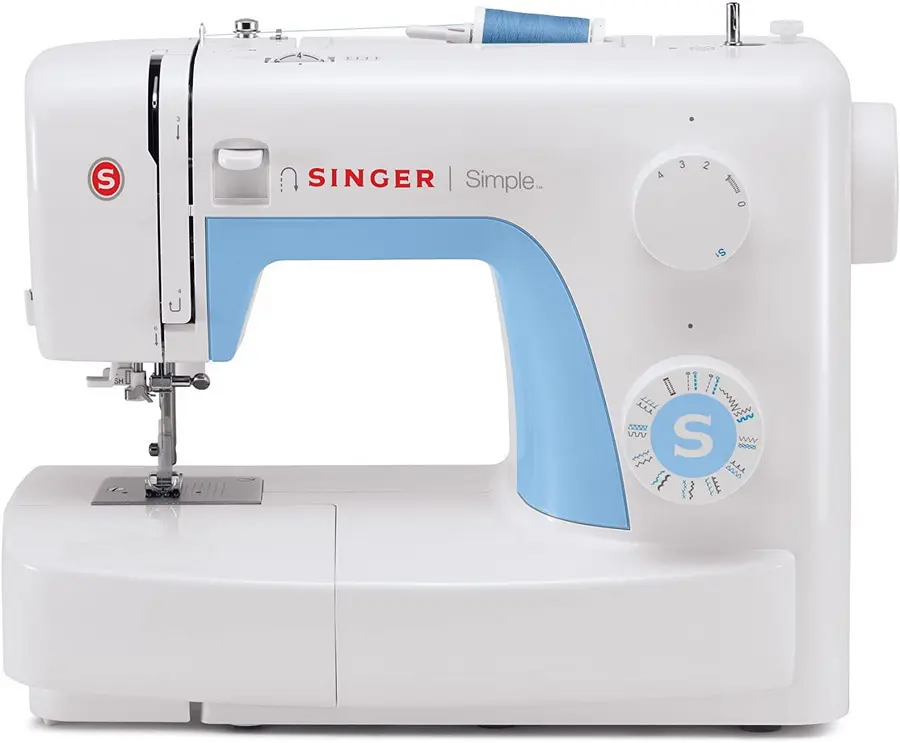 The Singer Simple Sewing Machine is another great beginner machine to learn how to sew. It would work for children or adults. You'll be able to create a lot more projects on this than a sewing machine geared specifically to small children. It has 21 built-in stitches and a maximum speed of 750 stitches per minute.
Again, sewing machines can cause injury when not properly used so children, especially small children, should be appropriately supervised and use the sewing machine according to the manual. Learn more HERE.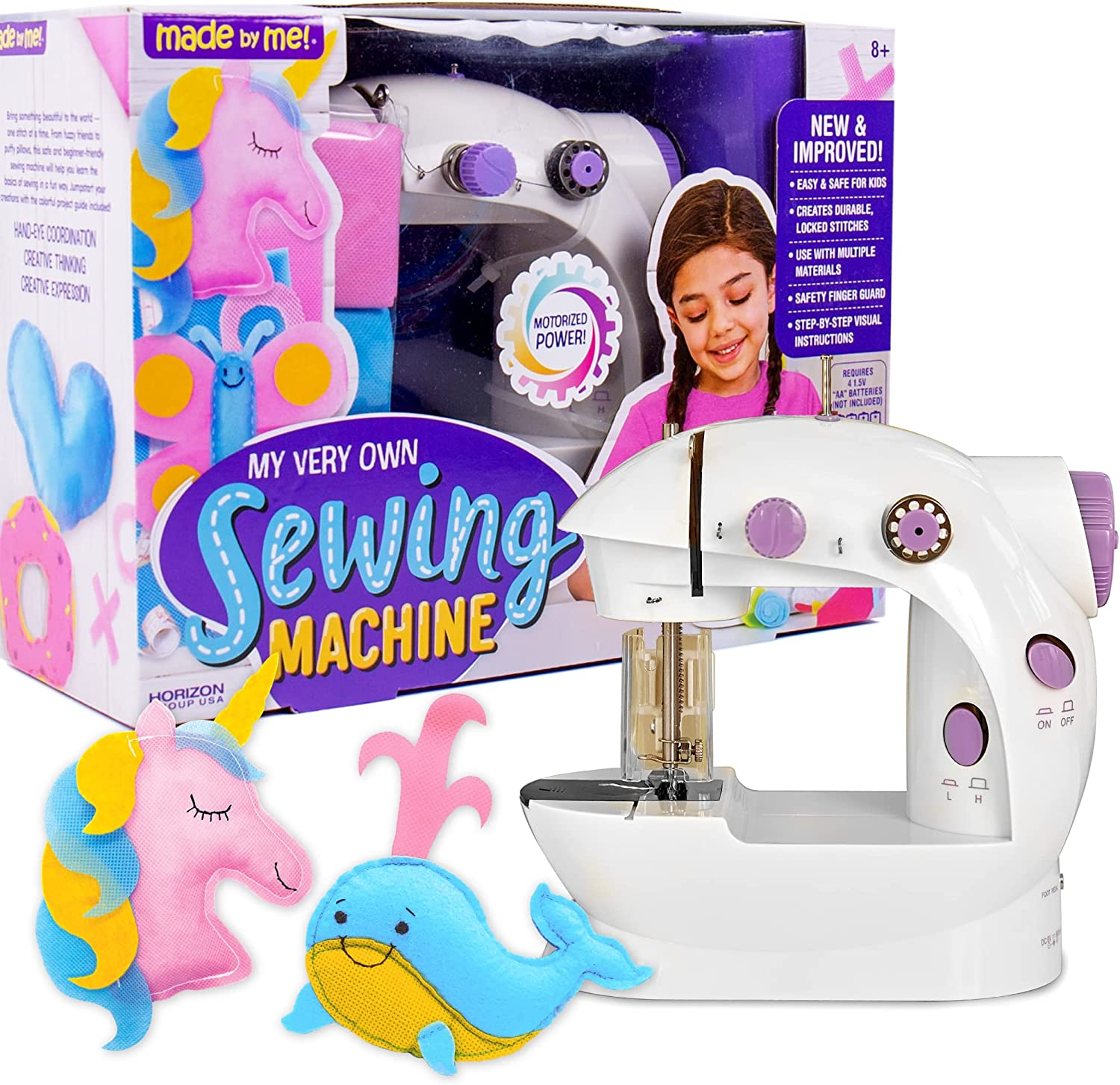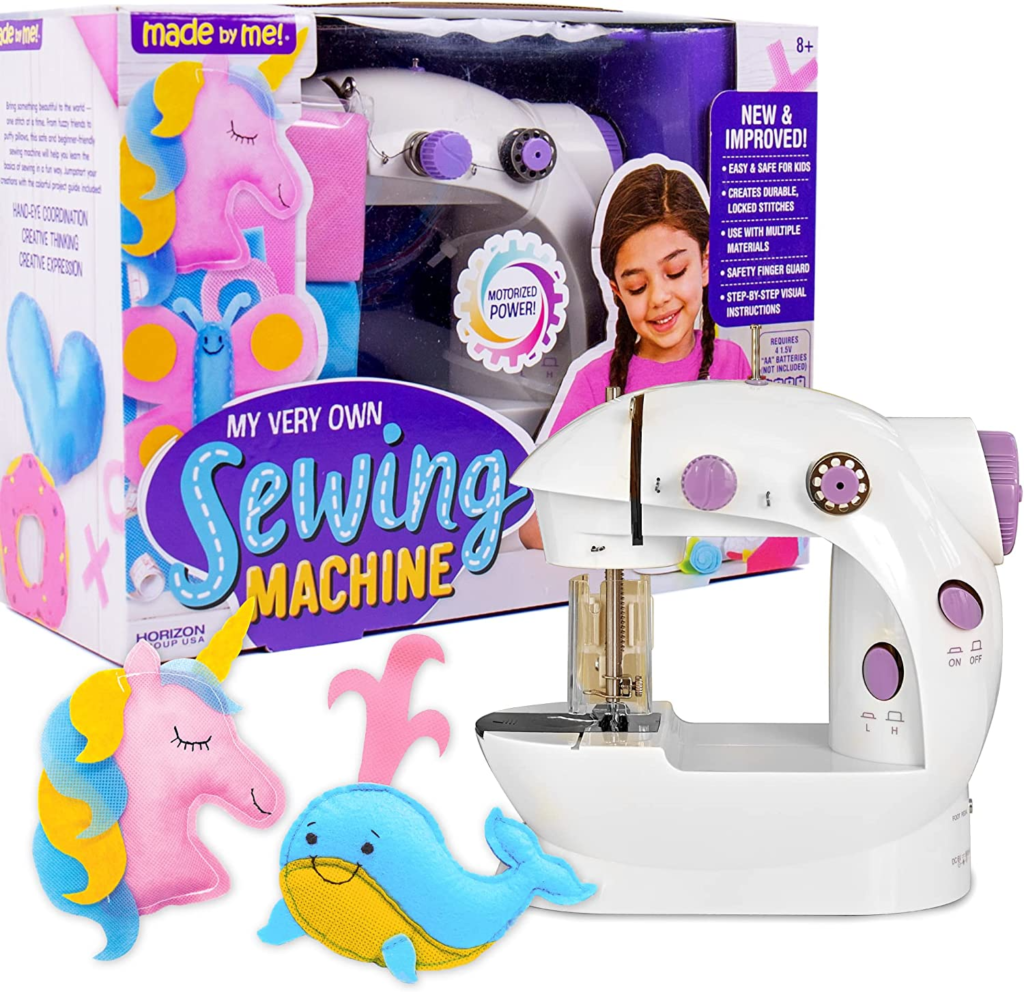 The Made by Me Very Own Sewing machine is a battery-operated two-speed sewing machine to teach children some sewing basics. You aren't going to start sewing your own clothing with this machine but it does include 10 different projects to help you learn some sewing basics. Reviews say this is a good gift for children to make a small project and learn some sewing basics. It's also super cheap at just over $20 at the time of this writing so if you have a kid that's beginning to show a small level of interest in sewing this machine might be just the trick to help spark that interest. For more information click HERE.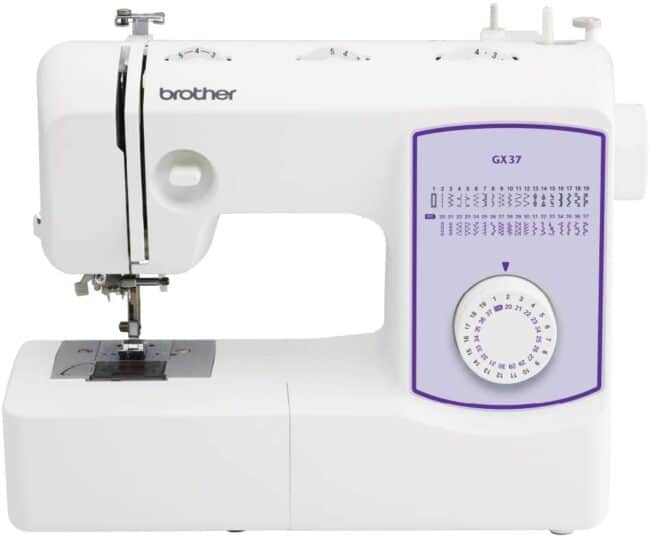 Finally, we'll give another shout-out to a machine that isn't necessarily meant for children but that would be good for any beginners. The Brother GX37 is a great portable sewing machine with 37 stitches and an easy-to-use stitches turn dial. It has over 17,000 reviews on Amazon. While it's currently listed at around $185. This machine is small, lightweight, and easily portable or easy to work around for small people.
Once again, sewing machines can cause injury when not properly used so children, especially small children, should be appropriately supervised and use the sewing machine according to the manual. Get more info on this sewing machine or buy it HERE.
Thank you for joining us to learn about the best sewing machine for kids. Make sure to come to join us over in the Peek-a-Boo Pattern Shop Facebook Group for all of your sewing-related questions. Also, make sure to check out the following sewing machine-related articles: