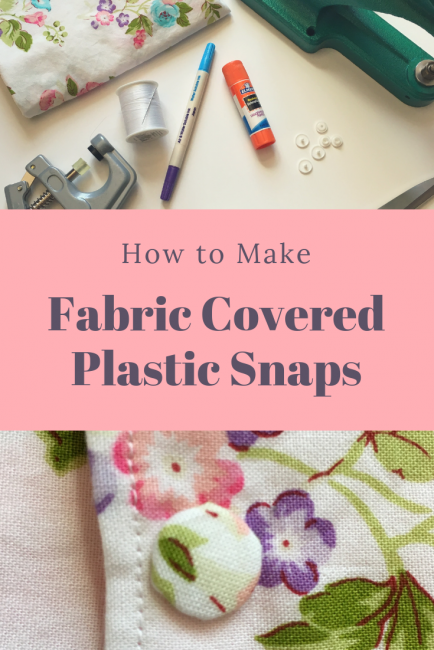 Hi! Stephanie from Stephie B's Designs here again today to teach you another one of my favorite tricks, one I find myself going back to over and over – how to make fabric covered plastic snaps.
Why I love this trick so much is because it dresses up the snap, making it look like a fancy button that can match the item you're sewing. Even better, you don't have to sew a buttonhole to get this look, and a plastic snap is so easy to use. It's that extra touch you can add to something to make it even more special.
I have to warn you, though… it may take a whole five extra minutes of your time… so plan accordingly! 😉
So let's get started.
Materials needed:
– Your item, ready for a snap/snaps.
– Plastic snap(s). I'm using size 20 from KAMsnaps in this tutorial, but you can use any size or color you have on hand.
– A scrap of fabric in the desired print
– Plastic snap pliers or press. I recently invested in KAMsnap's DK93 Press and absolutely LOOOOVE it.
– Thread, needle, scissors, a glue stick (best secret weapon ever), a fabric pen for placement (if desired)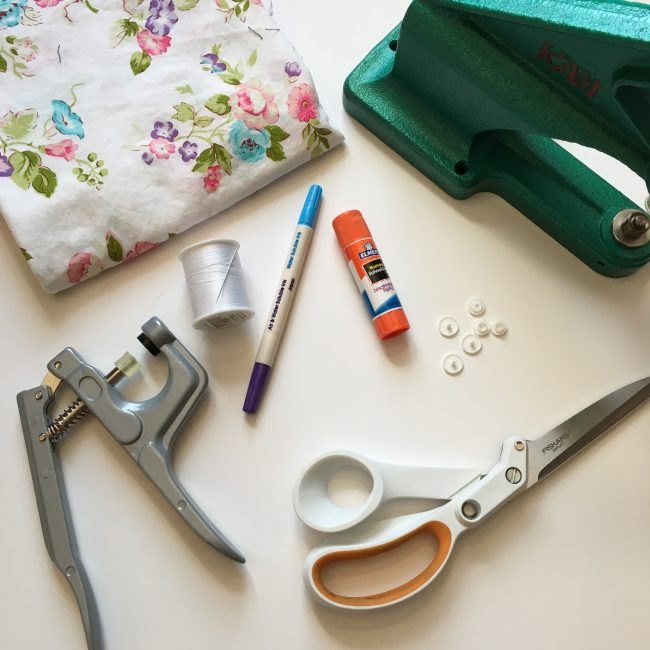 Now the fun part!
Covering the snaps:
Step 1:
Glue the prong side of your snap set downward onto your scrap. Trim the scrap around your snap, leaving about ¼" of extra fabric to work with.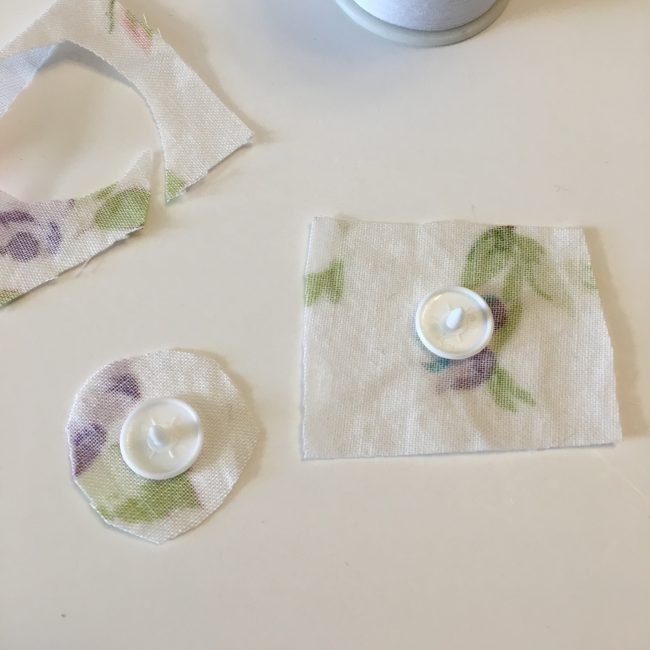 Because you won't see the covered snap from the front, you can use any color you'd like. Keep in mind, though, that you will see the prong from the backside once the set is pressed together, so if that is something you're concerned with, make sure you chose the right color. I have an example of this a few pictures down. 
Step 2:
Stitch just inside the edge of your fabric, leaving a thread tail long enough to pull. A simple running stitch (up then down then up then down) is all you need.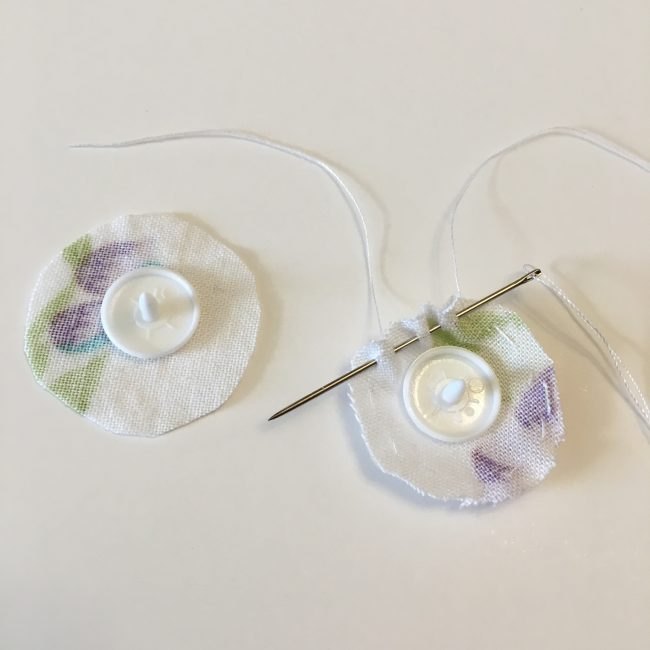 Step 3:
Pull your tails together, gathering the fabric against the prong. Tie the ends in a double or triple knot to secure.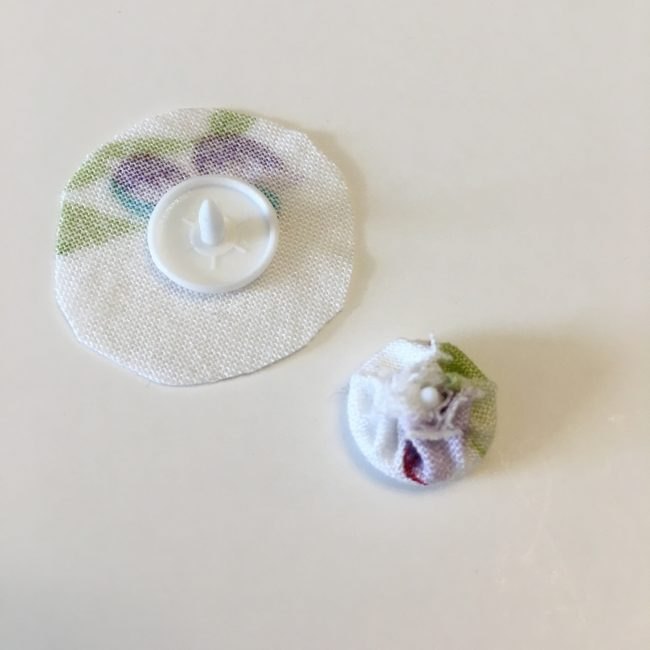 If using woven fabric, you won't see much distortion in the print when you pull the tails. However, if using knits, you don't want to pull too tight otherwise your fabric may stretch too much and cause the print to look wonky (and no one likes wonky!). Keep checking the front to get the best look.
Step 4:
Mark your desired snap placement with your fabric pen (if desired). Push the prong through the fabric, add your corresponding male or female piece to the bottom, then snap the two sides together using your pliers or press. You won't be able to press the prong side up into the pliers/press as you normally would, so you'll have to hold the fabric and snap in place as you press.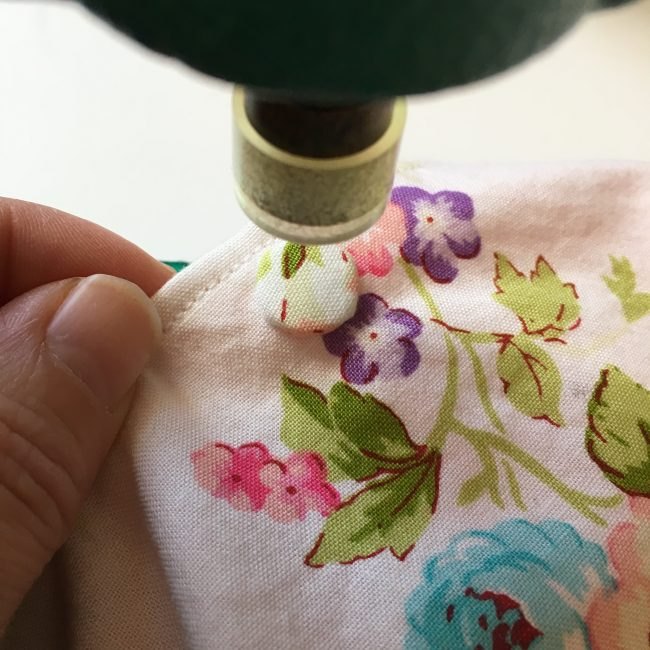 Below are the finished front and backside: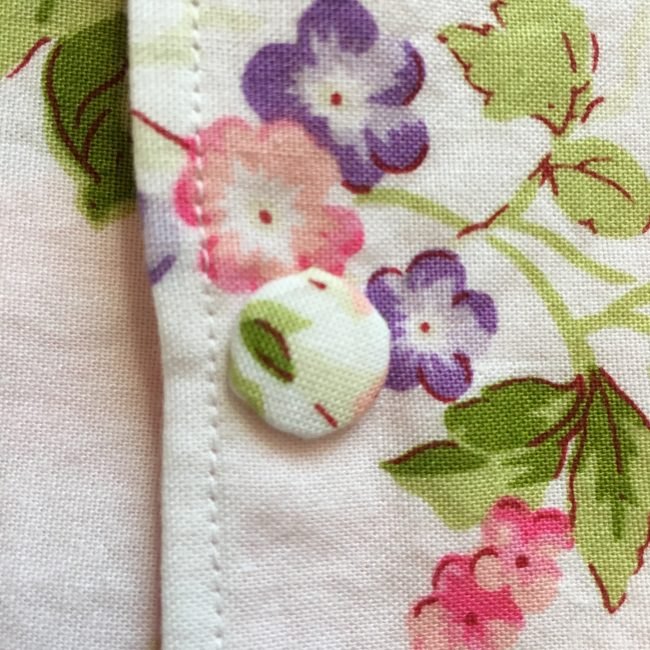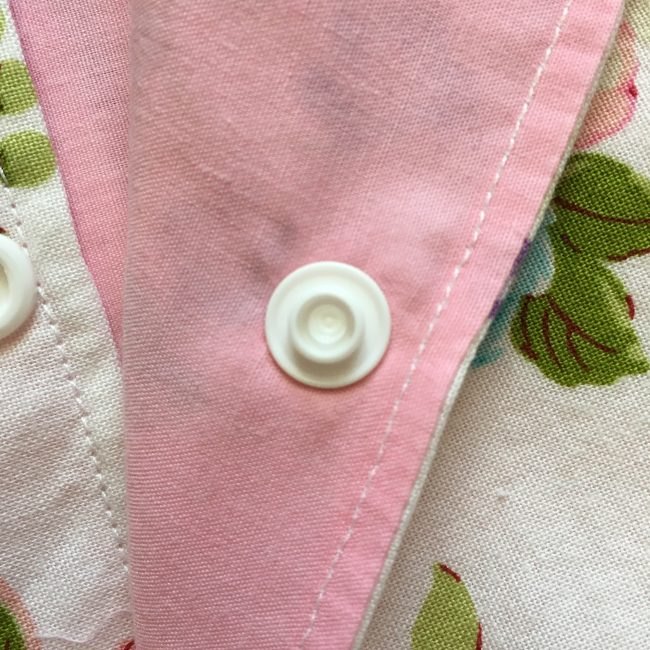 In the example below, look how you can see the pressed prong side from the backside? That's what I mentioned before and what you may want to watch out for. You may not necessarily want a bright orange prong squished against blue… or that may not matter to you at all!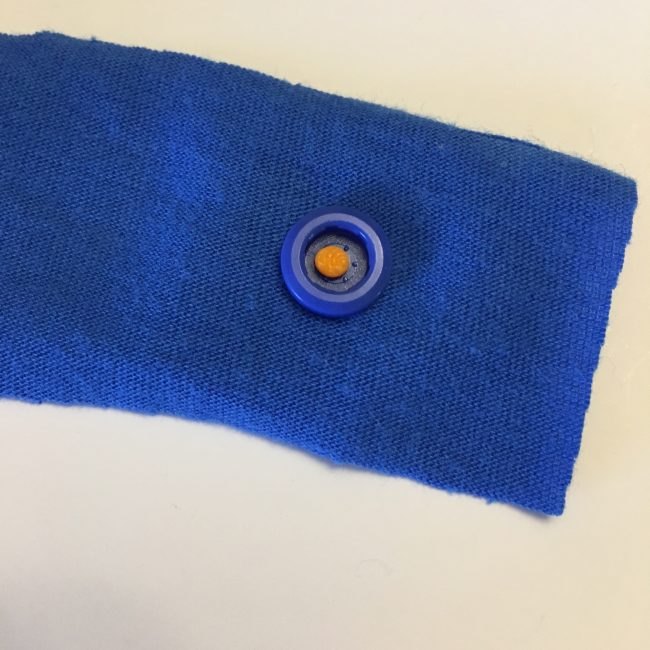 Step 5:
Trim any loose thread tails, then step back and admire your handiwork! See how pretty that looks on the finished garment?!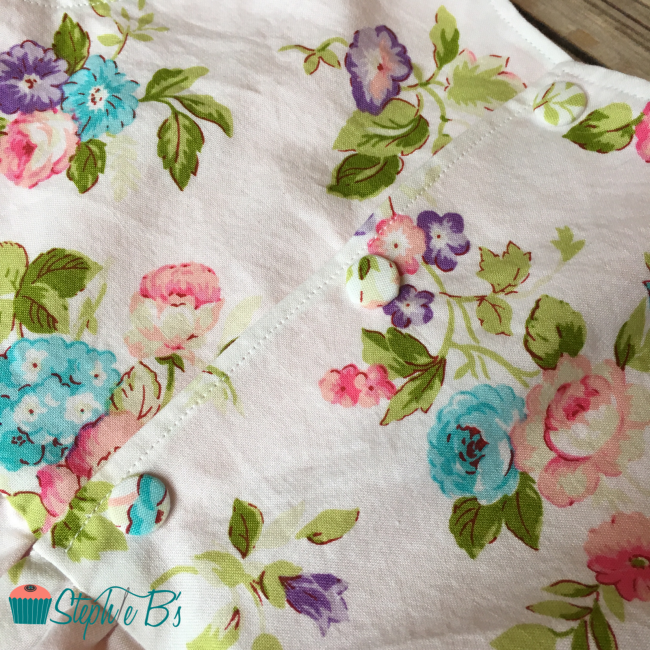 I've used this trick many times and am always happy with the result. Now its your turn to go forth and make something beautiful. 🙂