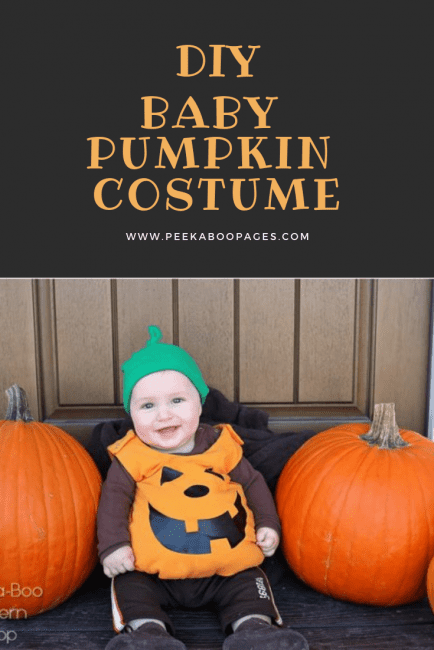 The DIY baby pumpkin costume is quick, easy and oh so cute! My baby's name is Jack so it seemed fitting that he would be a Jack O' Lantern for his first Halloween 🙂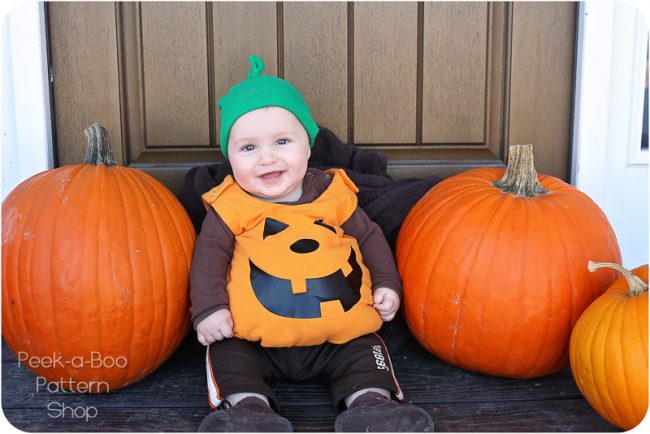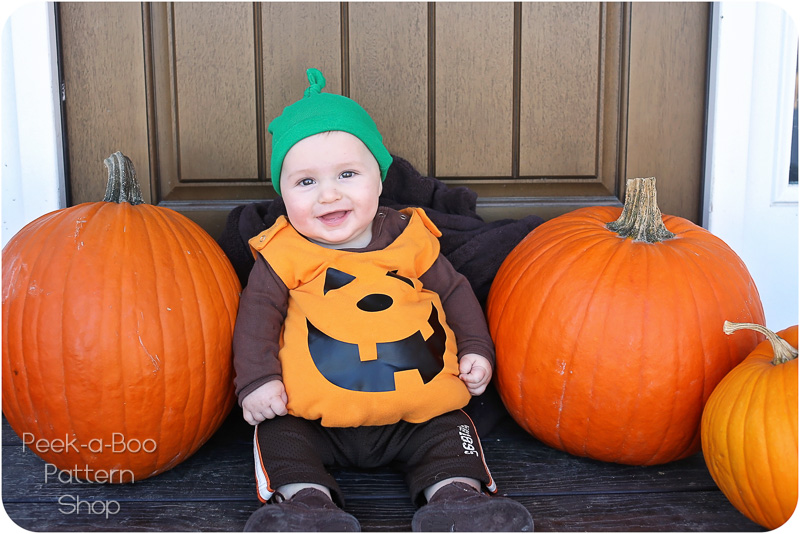 At the last minute I discovered that his costume was roomy enough to fit over the front pack. This was perfect for trick or treating with the big kids!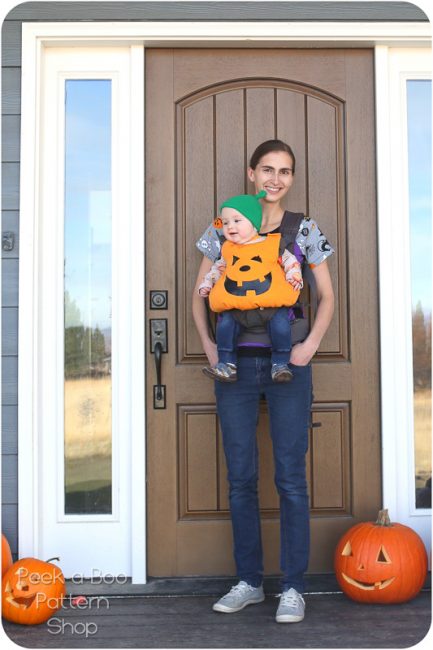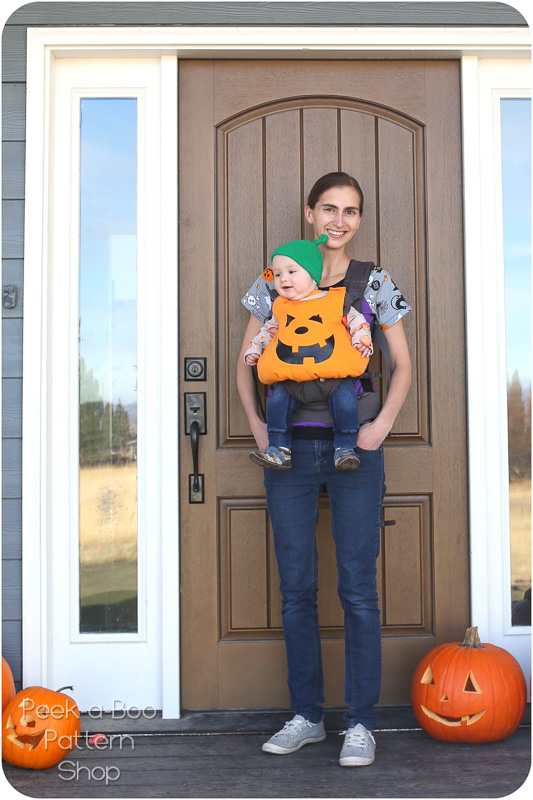 For his hat I used the Lullaby Line Hat single knot option in green. The body of his costume was based on the Slumber Sack. I used the pattern for the top and then just angled the sides out so I could make it nice and round. The free Romperalls would also be a good starting point. I followed the instructions from the Olaf Costume to add the fluff and elastic along the bottom edge.
The following two tabs change content below.
Amy is the founder and owner of Peek-a-Boo Pattern shop. She is a wife and mother to 3 children. Amy loves to sew, read and spend time outdoors.