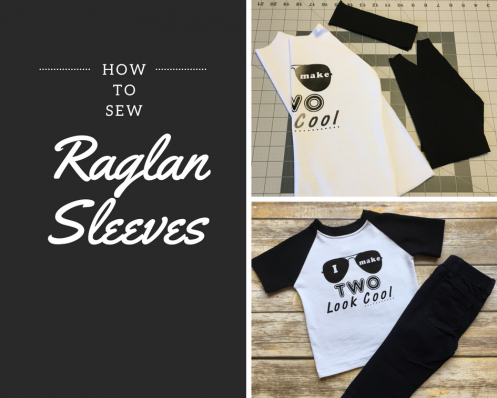 Hi! It's Stephanie from Stephie B's Designs here today to teach you all how to sew raglan sleeves. First off, I LOVE raglans, and they are super simple to sew up! My son has six in his current size and I have plans for larger sizes as we speak. In fact, the shirt I'm sewing for this tutorial is one I'm making for him to wear on his upcoming second birthday!
I always use the Grand Slam Tee and Dress pattern from Peek-a-Boo Pattern Shop for basic raglan shirts, so that is the pattern I am basing today's tutorial off of. If you don't have the Grand Slam, I HIGHLY recommend it. It's perfect for boys and girls, and really is a go-to pattern for not only my household, but my business as well. If you're looking for something a little more feminine, another one of my favorites is the Rosemary Raglan. (It has a cute little skirt! Love!!)
So let's begin!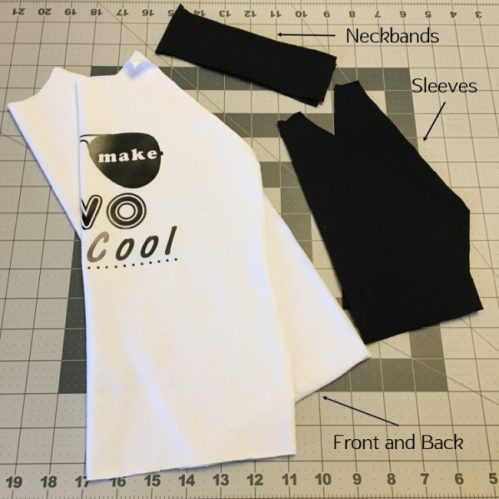 Once you've cut out all your pieces, grab the front piece and one of the sleeves. With right sides together (RST), align the angled edge of the sleeve along the angled edge of the front and sew or serge together.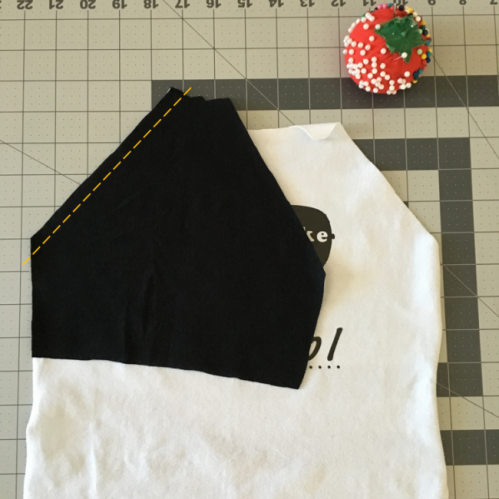 Repeat with the second sleeve along the remaining angled edge of the front.
Once you've finished sewing both arms to the front, it should look like the picture below when the sleeves are spread apart.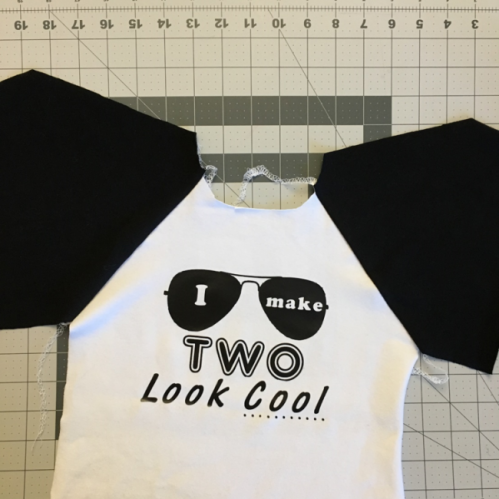 Next, with RST, sew the back piece to the remaining sleeve edges.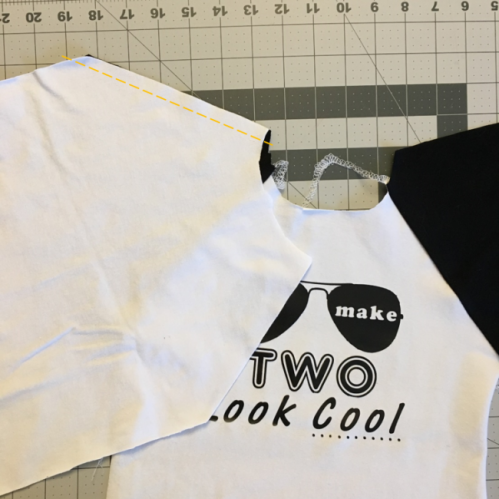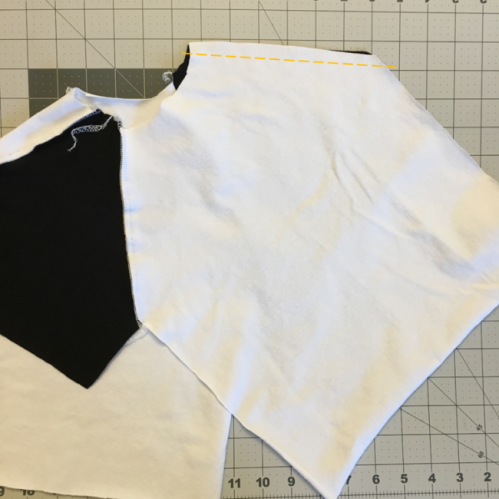 You have two choices for the sleeve hem:
You can measure and iron the hem before sewing the side seams (my preference). You may even choose to topstitch the hem at this point using a zig-zag, stretch stitch, or double needle.
Or…
You can wait until the side seams are sewn up to measure, iron, and sew all at once.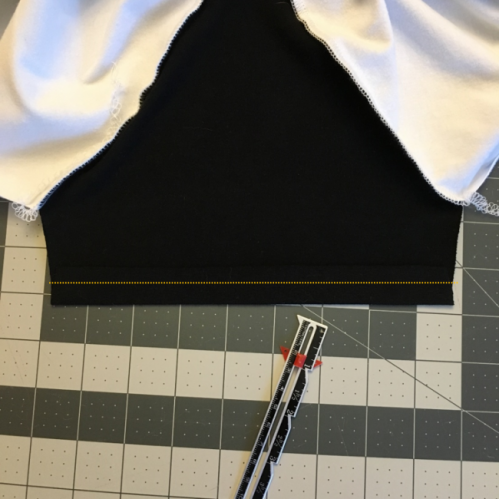 At this point you'll sew up the side seams and add the neck band.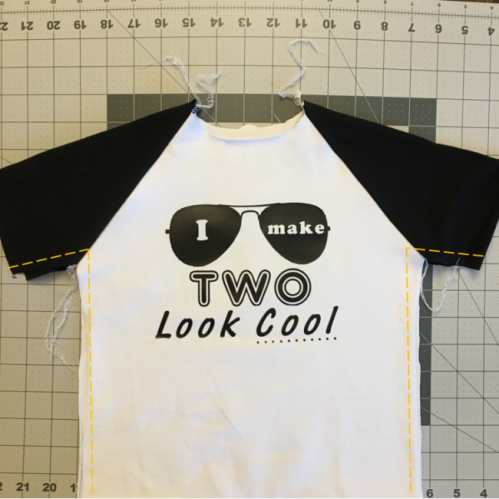 If you haven't done so already, topstitch your sleeve hem using a zig-zag, stretch stitch, or double needle.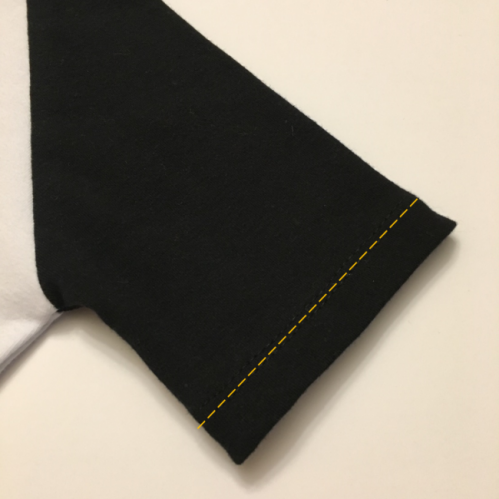 Finally, hem the bottom of the shirt, and there you have it!! Quick and easy. It takes me longer to cut out the pieces than it does to sew up the shirt!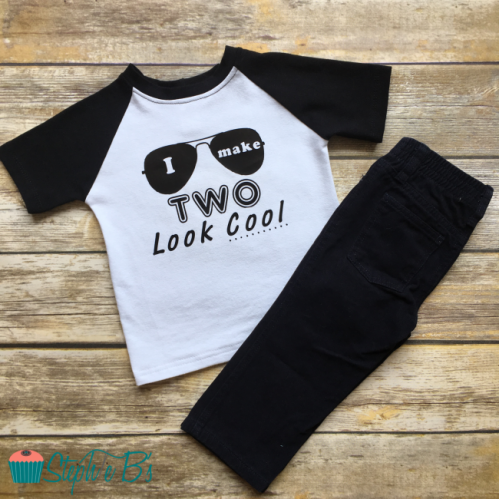 Good luck with your raglans!
~Stephanie
The following two tabs change content below.
Hello! I'm Stephanie, owner of Stephie B's Designs, LLC, a veteran owned and operated small business (Go Navy!!). I personally hand make fun, stylish, and one-of-a-kind infant and children's clothing. All items are proudly made in the USA, and meet CPSC safety requirements.
Latest posts by Stephanie Schemenauer (see all)