Welcome back. I've seen some really great progress pictures in the sew along group. Today we will be tackling the sleeves and bands.
First take you sleeve edge and place it rst to the shirt front and sew along your pinned line. Repeat with the second sleeve and do the same to the back panel piece.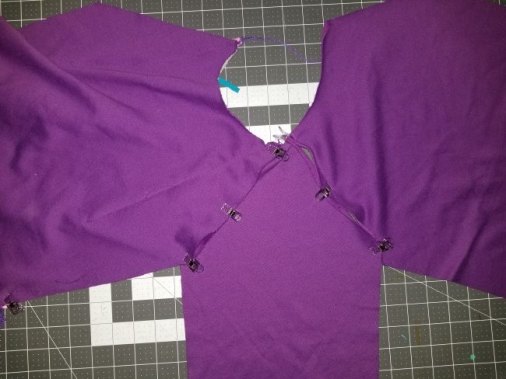 Now turn your shirt rst and sew along the sleeve down the body. Repeat on both sides.
Sew the length of the cuff and flip it in half. Put it over the sleeve rst and sew together.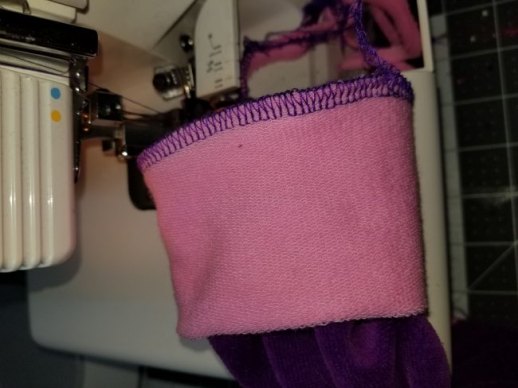 Here is the video that goes over todays steps. Day four video