Classic Oxford Sew Along Day 2
Today we will be applying the interfacing to the pattern pieces and assembly the button placket on the front of the shirt. If you have been afraid of button holes, this post is for you!
Some tips for creating a professional looking oxford.
Don't skip the interfacing! Apply your interfacing to your shirt where indicated in the pattern. After your interfacing is applied, create the button placket  as instructed. I like to use some 1/4″ hem tape to keep the first 1/4″ fold in place.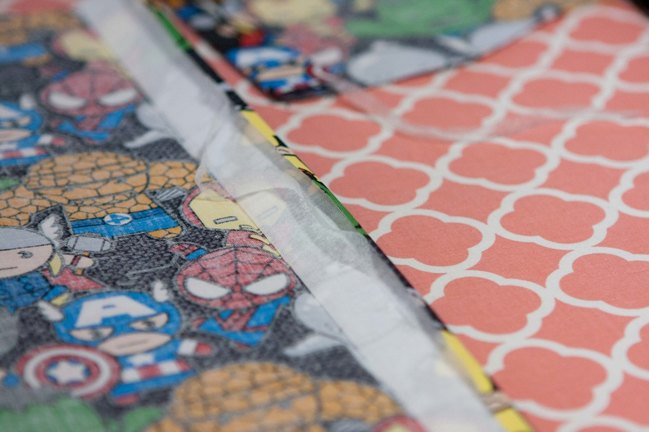 When you do your topstitching, lengthen your stitch length slightly. I use a 3.6 for wovens on my machine. Go slowly and keep an eye on your guide, not the needle. Because it was an 1 inch fold, if you keep your fabric just to the side of the 1′ guide on your machine, you are guaranteed to catch the fold on the underside of your fabric.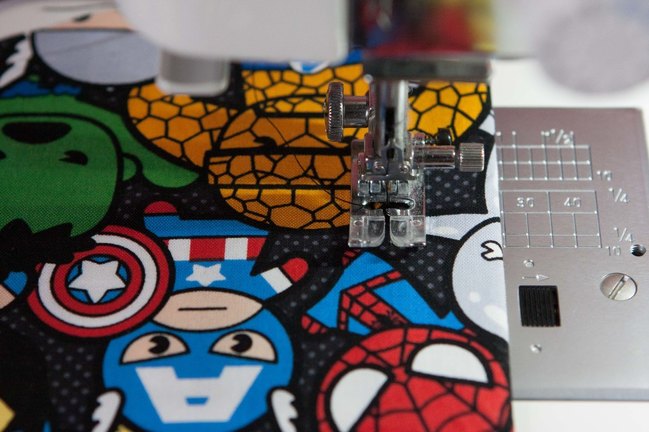 Time to mark our button holes. I like to lay out my buttons to get a visual for how far apart I want them. This tends to vary for me depending on the size of the button. This time, I am spacing them 2.5″ apart. Measure this space to make sure you are accurate and mark with an appropriate marker. I like tailor's chalk, personally.  I mark the bottom of my button holes. It's important to be consistent with how you mark your buttons, otherwise, you end up with a button hole where you don't intend to!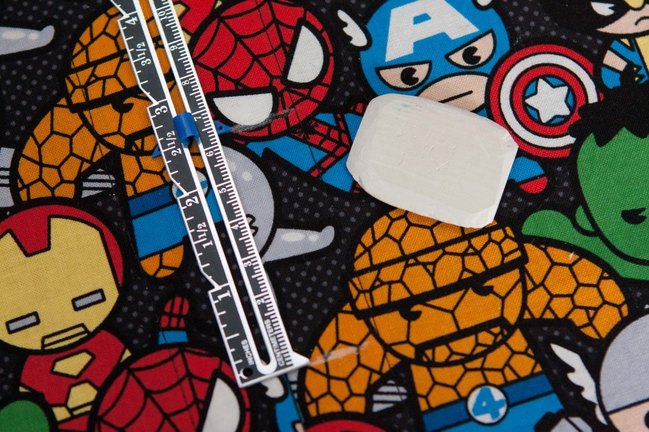 Most machines come with a button hole foot. Read your machine's manual to find out how to use one with your machine. Most work the same. Put the button you will be using into the back end of the button hole foot. This tells your machine what size button hole you need.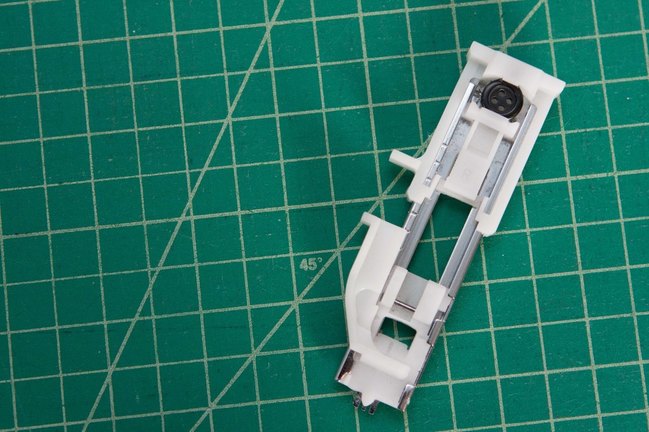 Select your button hole stitch. My machine happens to have several options. Number 16 is the stitch style most machine's use.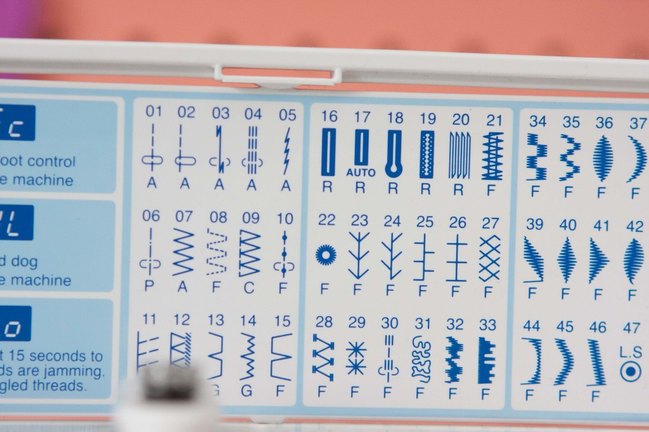 There is usually a lever to pull down. This lever tells your machine how far to stitch before changing directions. It MUST be fully engaged to get the proper size button hole. PRACTICE making a few button holes on some scraps of fabric. It's best to use the same fabric and interfacing you are using for your project.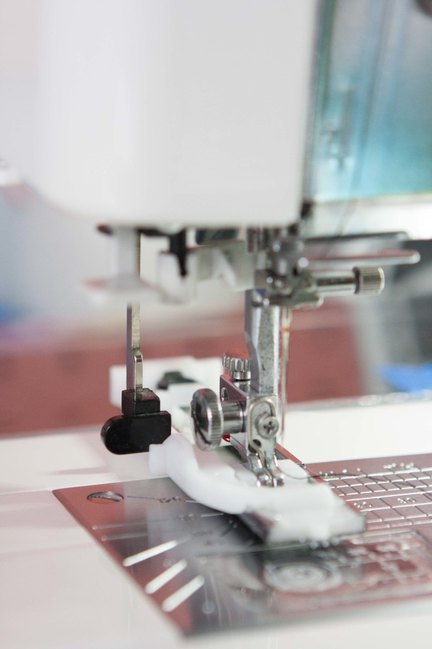 Place the button placket under the button hole foot. Line up the mark you made with the tooth of the foot and make sure the foot is centered on the placket. My machine makes the BOTTOM of the button hole first. You machine may do the stitch differently.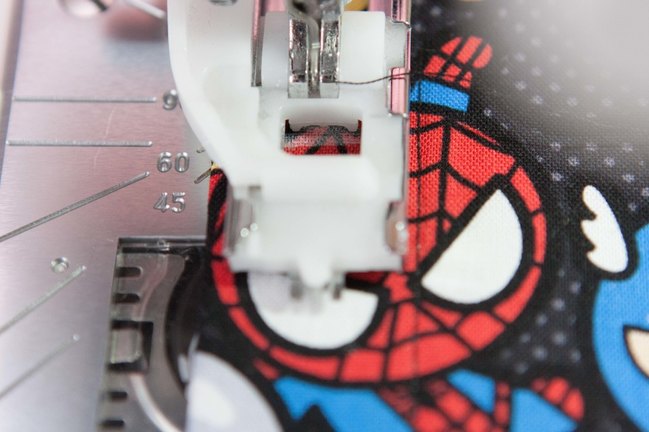 Now, stitch your button hole. And repeat. 🙂
To open up my button holes, I like to press my rotary cutter into the center of each button hole to open it.  Then I take my scissors and clip closer to the end if needed. You can also use a seam ripper. Placing a needle across the opposite end will keep you from ripping open the end of your button hole.
Attaching your buttons
Did you know you can use your sewing machine for this step? You can!! Using a zig zag stitch width that matches the thread holes of the button, set your machine to either a 0 stitch length, or drop the feed dogs, if your machine allows. Tape the button into place if needed and position under the presser foot. Lower it carefully to not disrupt the buttons position. Crank your machine by hand for the first few stitches to ensure the needle is positioned correctly. Then sew your button in place! Easy!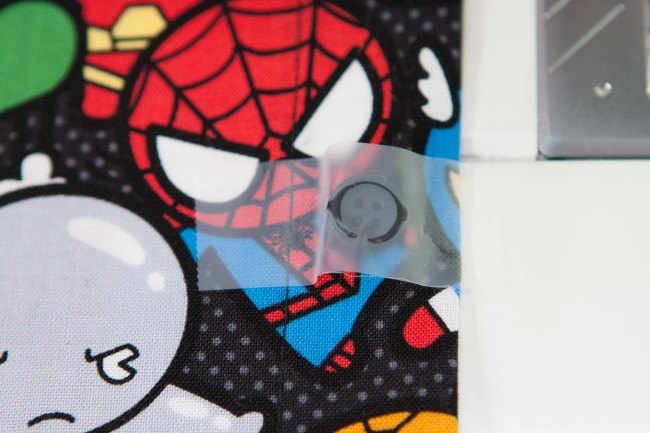 Tomorrow we will be tackling the back yoke assembly and the nifty burrito roll method to getting those shoulder seams beautifully encased. If you are adding a pocket to your shirt, do so now.
 If you missed how to join in on the fun,
If you missed how to join in the fun:
1. Pick up a copy of the Classic Oxford
2. Check here on the blog everyday this week
3. Join the Peek-a-Boo Pattern Shop Facebook Group: Participants are encouraged to post in-progress photos, ask for help and advice, etc. throughout the week
4. Upload your Finished Photo to the Facebook group and/or Instagram and tag it with #classicoxford
Prizes:
$25 Peek-a-Boo Gift Cards will be awarded for the following prizes:
#1: Fan Favorite (based on # of likes on fb)
#2: Designer Favorite
#3 Random Draw on facebook and instagram