The Tatum Twirl Dress sewing pattern is here!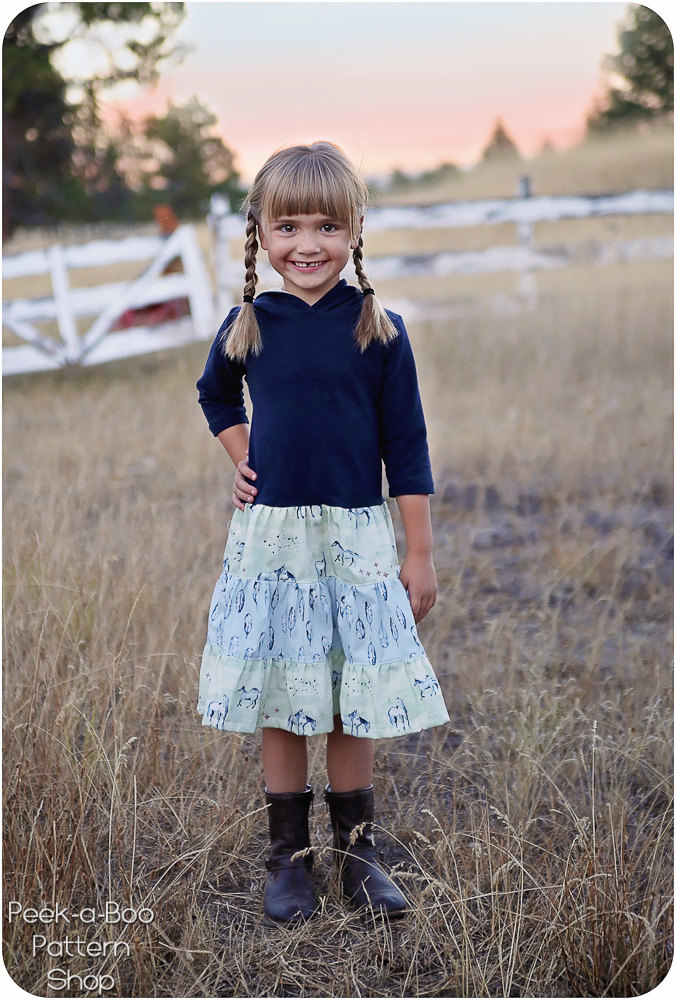 This is Anne's new favorite dress and I can see why! Comfy knit bodice, hood and perfect for twirling! Everything a girl needs 🙂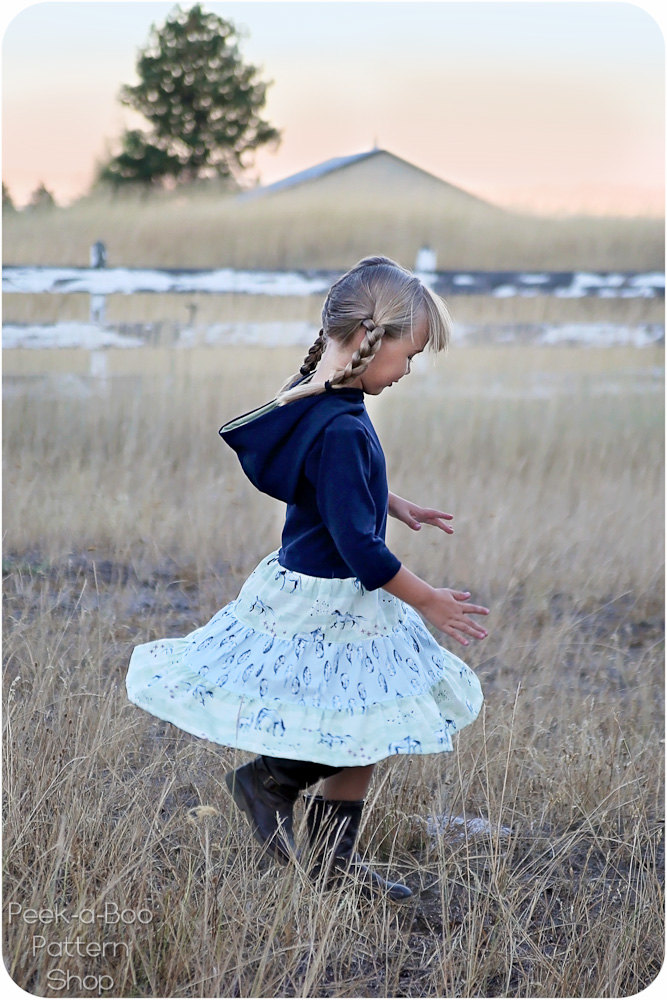 Tatum also includes a hood or a classic neckband finish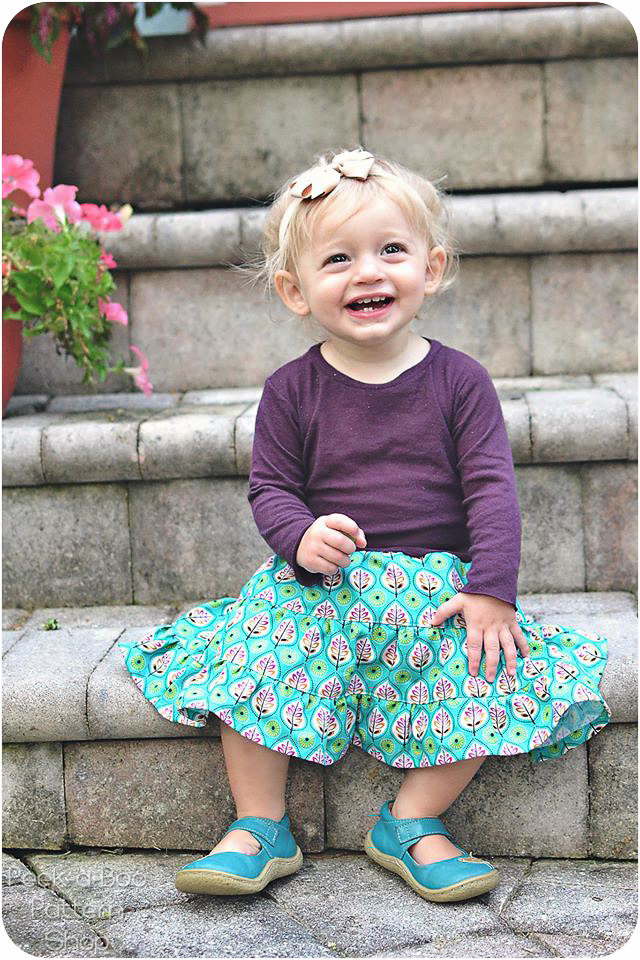 For a quick and easy sew use the single tier option!

One very happy little customer!
The Tatum s great for the older girls too! The drop waist bodice was a big hit with my tween testers
Happy Sewing!