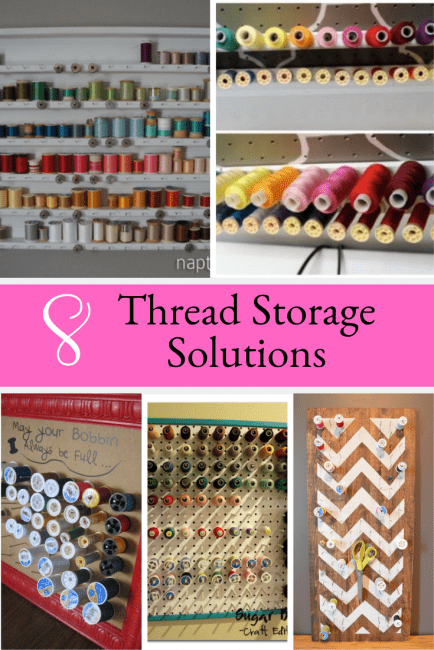 Finding the perfect solution for storing my sewing thread has been at the top of my organization list. It seems like my sewing table is always covered in stray thread spools and tangled bobbins. If you have the same problem, here are 8 DIY thread storage solutions for you.
1. Thread Storage Rack from Fyne's Designs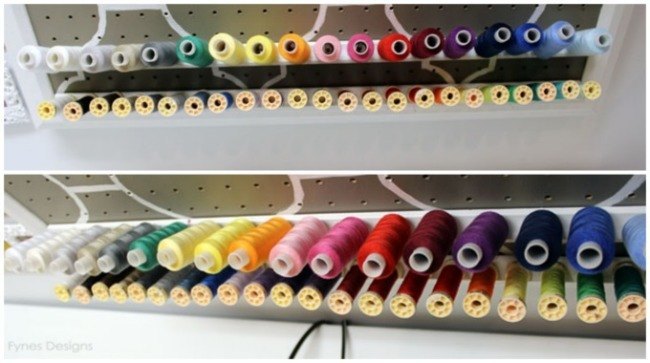 2. Golf Tee Thread Organizer from Scrappin My Hyde Off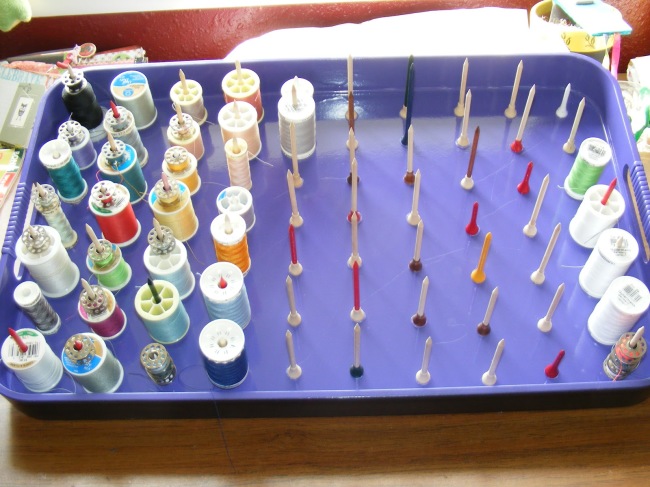 3. Repurposed Card Catalog (and several other repurposed cabinets) from Nancy Wick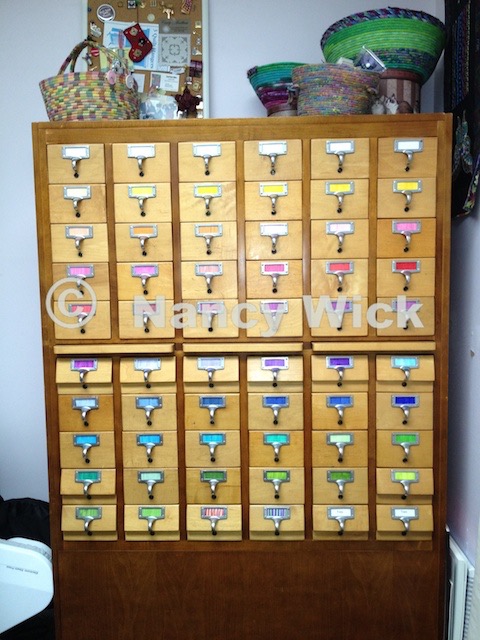 4. Chevron Thread Rack from Craptastic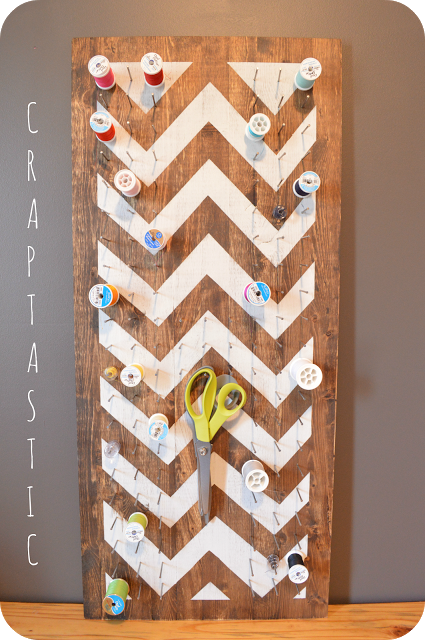 5. Pegboard Thread Rack from Sugar Bee Crafts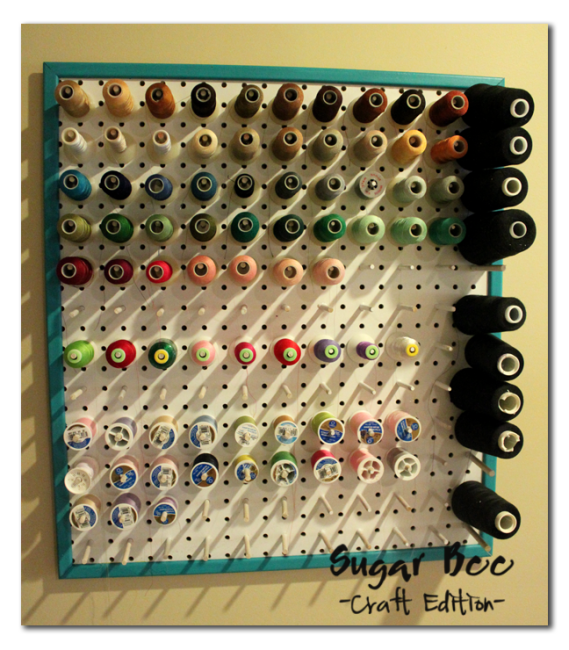 6. DIY Thread Spool Box from Mur Mur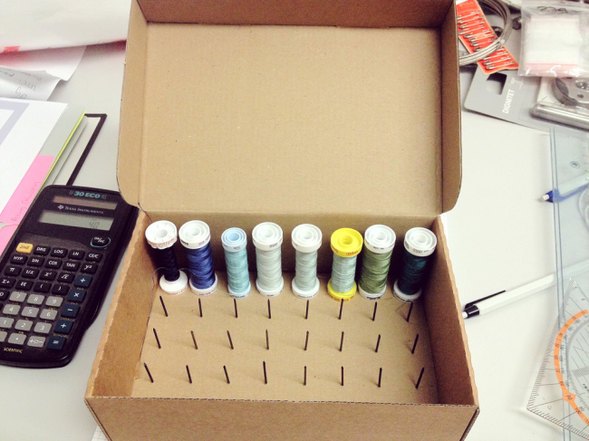 7. Wall-mounted Thread Holder from Naptime DIY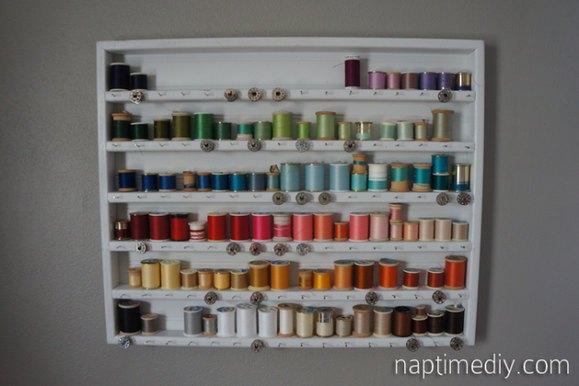 8. Framed Thread Holder from here at Peek-a-boo Pages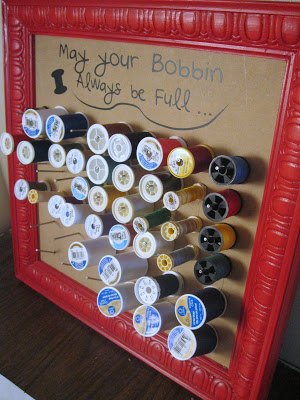 The following two tabs change content below.
Latest posts by Emily Mosier (see all)