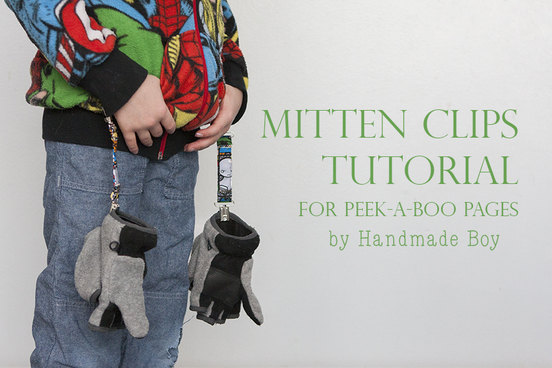 Hi, Peek-a-Boo Fans! It's Kelly from Handmade Boy.  The other day, I was at the store with Thomas, my 5 year old, and this happened.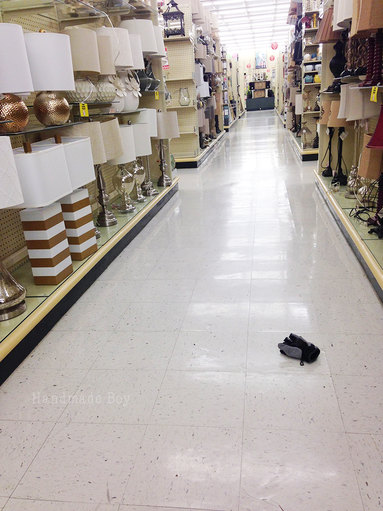 Yep, he lost a mitten. We found it, obviously. But spending 5 minutes wandering around the store with a child freaking out wasn't how I planned to spend part of my morning. After the mitten was found, I told him that he needed some mitten clips! This could have been avoided! They are super easy to make and way cooler than any you will find in the store.
What you will need.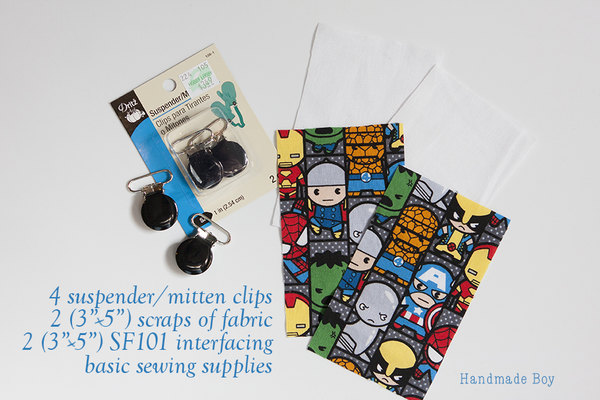 4 suspender/mitten clips (These come in packs of 2.)
scraps of fabric and interfacing cut to two pieces 3″ wide and 5″ tall
basic sewing supplies
iron
Get started by ironing on the interfacing to the wrong side of both rectangles of fabric.
Now take one rectangle and fold it like you would making bias tape. Fold it in half with the long edges lined up. Press. Then open, and fold each long edge in lining it up with the crease you just made. Now fold in half along the first crease. All the long raw edges will be enclosed. Simple!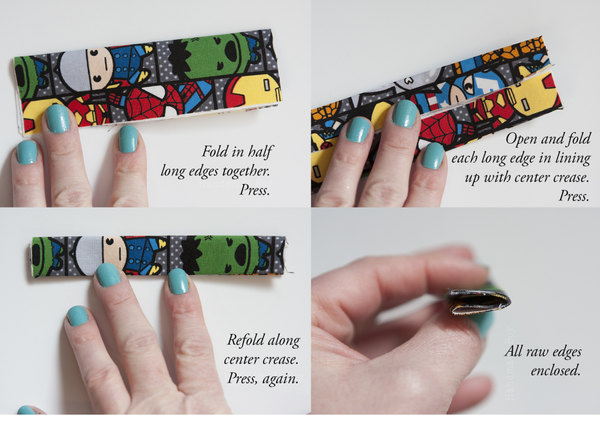 Stitch along both long sides 1/8″ from the edge.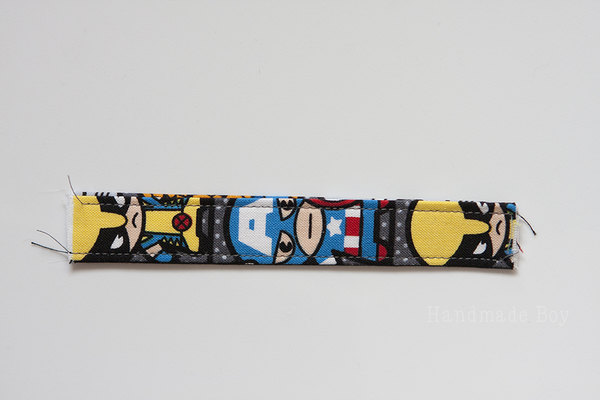 Slip a clip onto one end. Fold the end of your fabric strip over 1/2″ and sew a zig zag stitch along the raw edge. Go over it a few times to really secure it.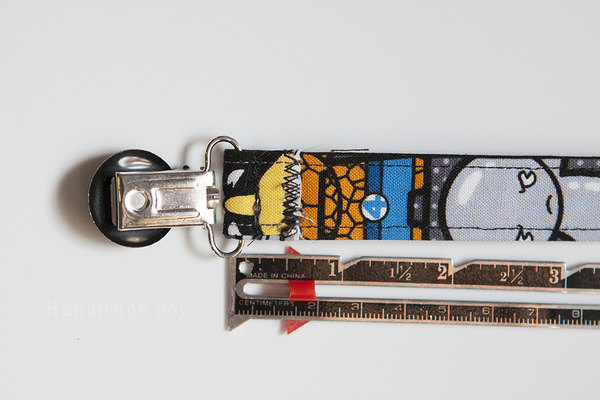 Stitch a straight line as close to the clip as possible.  Again, back stitch over this a few times. You may have to move your needle over to do this. This row of stitching will take some of the stress off of the zig zag stitch. Kids are hard on things. We want to make sure this clip doesn't get pulled off!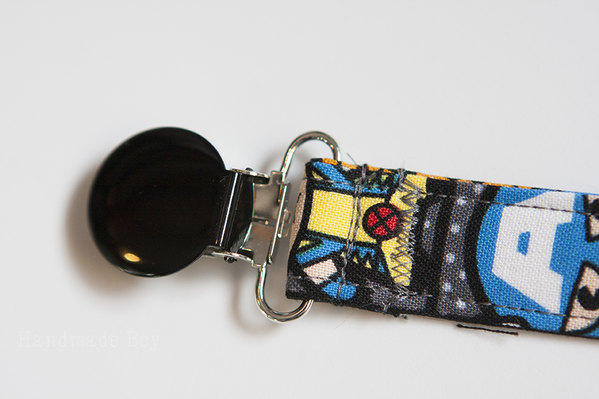 That's it! Attach the second clip to the other end of your fabric. And make your second mitten clip by repeating the steps above.
Just be sure you have all your clips facing the same direction!!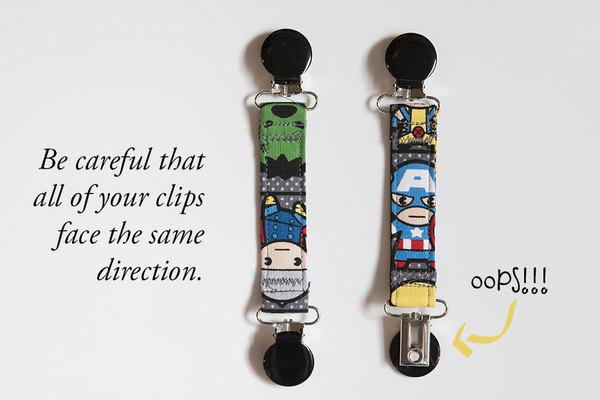 It's as simple as that to have safe, secure mittens! No more lost mittens in stores and no more searching for mittens before heading out the door!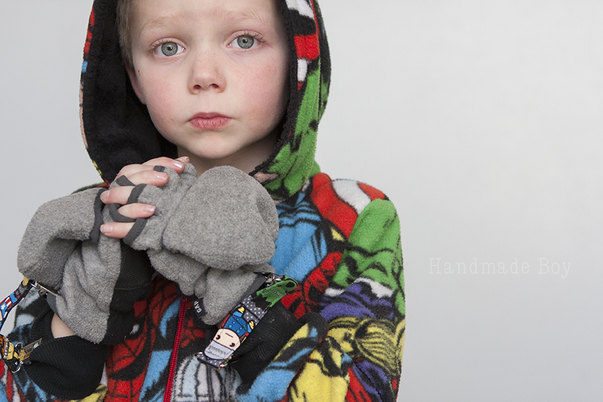 Interested in Thomas's clothes? His hoodie is the High Five Hoodie and pants are the Rough n Tumble Pants. Both can be found in the pattern shop.