Looking for a fast and simple projects that even the kids can help with? Look no farther! Today, I am sharing how you can make some simple gift tags or ornaments that are so easy that even the kids can help.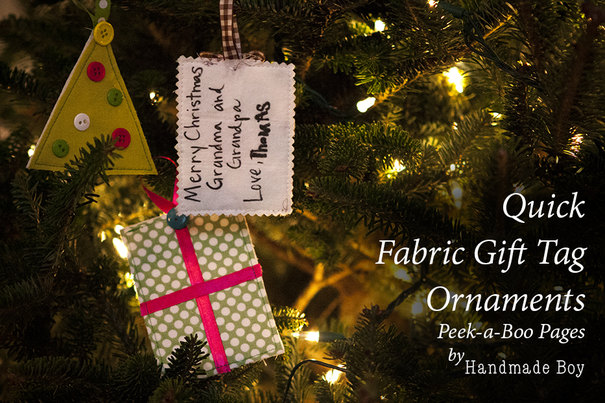 For this project you will need:
Some scraps of fabric. (One should be light colored if you plan to use it as a gift tag.)
Pellon 71F
Ribbon
Buttons
Hot Glue Gun
Fabric Pen or Sharpie
Iron
Basic Sewing Supplies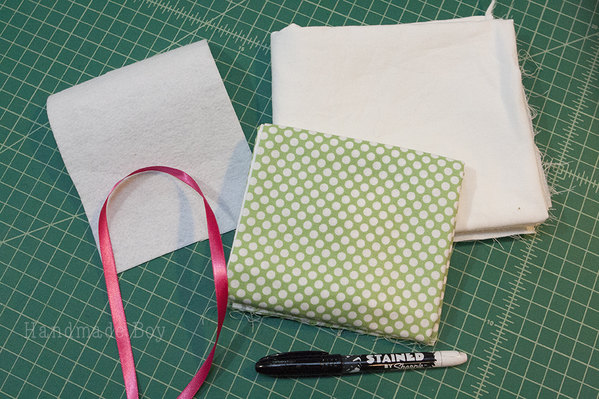 Start by cutting your fabrics and pellon 809 the same size. For my gift, I used a 4″x3″ rectangle.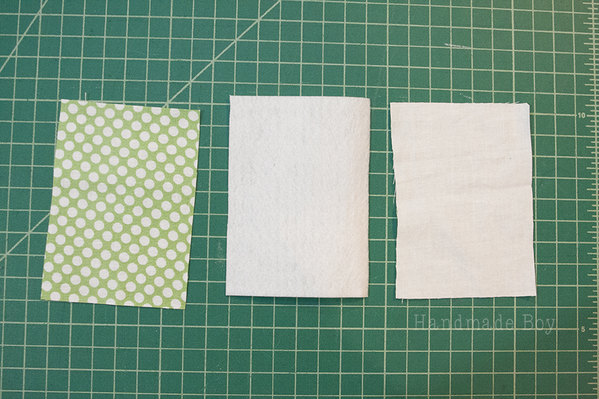 Baste a loop of 5″ long ribbon to the top of the pellon.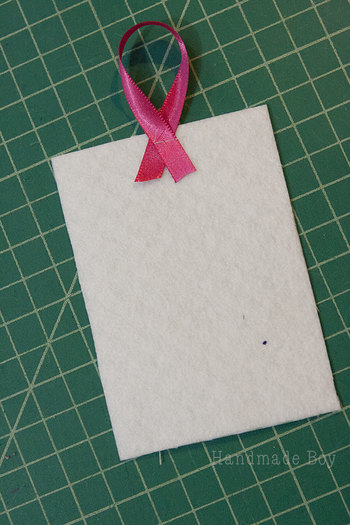 Iron the wrong side of your main fabric onto the pellon 809. (ribbon loop not shown)
Time to decorate! You can sew strips of ribbon to the front of the ornament to look like a package or any design you like. Do this before attaching the back of your gift tag so the stitching doesn't show. After you have your ornament decorated, place the wrong side of your backing fabric to the pellon side of the ornament and sew together along the edges of the ornament. You can leave your edges raw, or trim them with pinking shears for a decorative effect.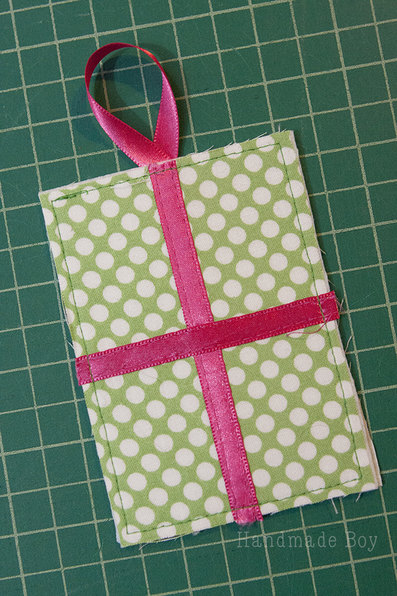 Before hot gluing buttons on, sign the back of your ornament.
Hot glue your buttons on and you are finished!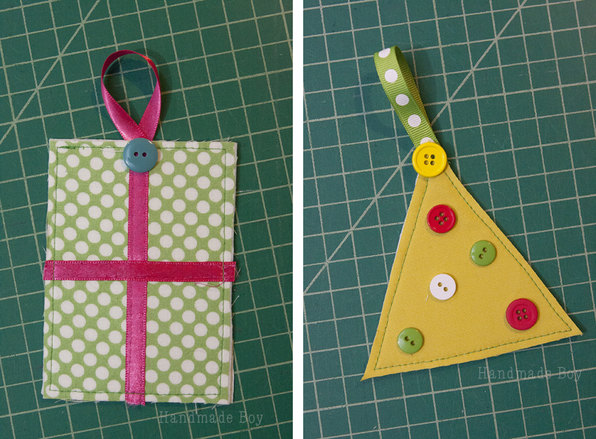 After your recipient has opened their gift, they have a keepsake ornament for years to come. Perfect little addition to gifts for grandparents!