You have decided to try out sewing as a new hobby. Congratulations! You will love it. As you are getting started, you may have researched online and asked fellow sewists what sewing tools you need to get started. You may have learned about all kinds of wonderful things that make sewing easier, more convenient, etc. Everyone has their sewing gadgets they absolutely can't live without. However, the truth is that the list of sewing tools you really need to get started is very short. If you are just starting out, I would recommend starting with these basics and then add all of those nifty, fun things a little bit at a time as you discover your love for sewing. This will allow you to explore a fun new hobby without a big investment. Here are the most basic things you need to get started:
1. A pattern, a tutorial, or instructions for the project you want to start with. As you are just starting out, you might want to practice on a free pattern. Click here to see all of the free patterns we have available on our blog. PDF patterns like you will find at Peek-a-Boo Pattern Shop are also great for beginner sewists because they have lots of pictures and thorough instructions.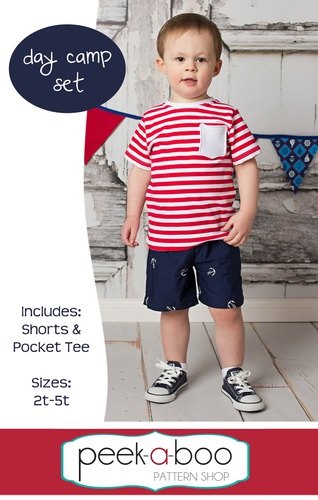 2. Fabric. This is the fun part. You get to use your creativity to choose the perfect fabrics for your project. As you are practicing, don't start with the nicest, most expensive fabric on the market. There are plenty of decent, less expensive fabrics out there. You can move on to nicer fabrics as you gain a little bit of experience. For a fun assortment of knit and woven fabric, check out Peek-a-Boo Fabric Shop.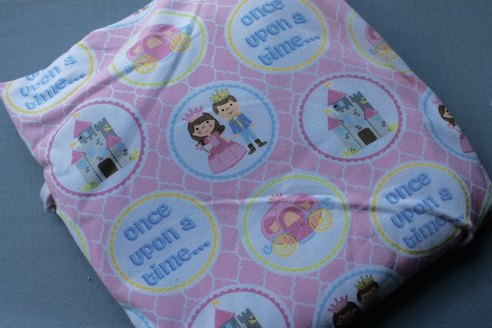 3. Pins. You will need pins for attaching your pattern to your fabric (although there are other ways to cut out patterns). You will also need pins to hold seams together while you are sewing. Along with your pins, you will want something to hold them. I prefer a pin magnet, but you could just as well use a soft pin cushion, a box, a cup, etc. No need to spend a bunch of money on this. Here's a great deal for pins:Wrights 881426 Glass Head Multicolor Pins, 150-Pack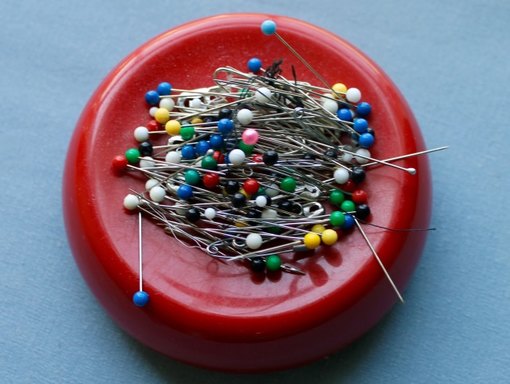 4. A measuring tape. You will need this for taking measurements from the person or object you are sewing for, cutting out pattern pieces, and various other jobs as you are sewing.  My little helpers always run off with them so you might by a few to start with. Generic 120 Inch Soft Tape Measurement Sewing Tailor Ruler —Also Has Centimetre Scale on Reverse Side Which Is up to 300cm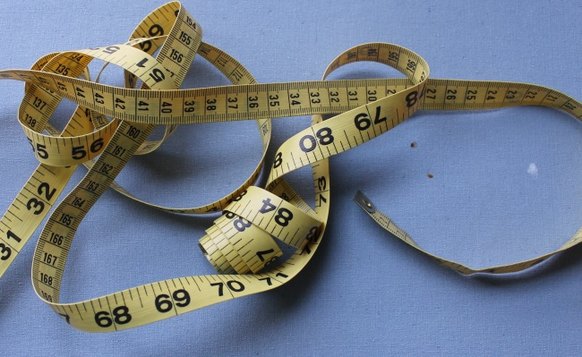 5. High Quality Needles & Thread. You will want both sewing machine needles and hand needles. Many sewing projects require a small amount of hand sewing, so it is nice to have a hand needle or two on hand. For thread, you will want a color to match your fabric. This is one area where it is best not to skimp. Cheap thread tends to break and cause frustration. It can also gunk up your machine. For a high quality, decently priced thread, try Coats and Clark:Dual Duty XP 9000 General Purpose Thread Set, Assorted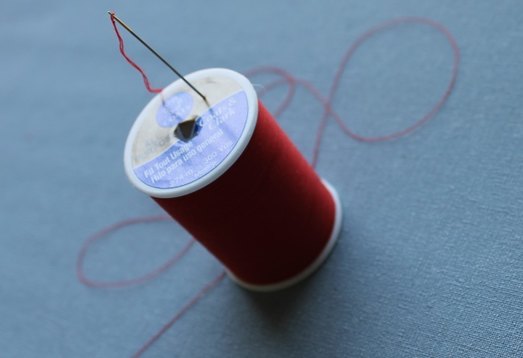 6. A sewing machine. This can be a big investment, but it doesn't have to be. While you are learning if sewing is going to be your favorite new hobby, look for a cheaper option. Check on for-sale sites on line, talk to your Great Aunt Harriet who used to sew, or ask your friends to see if there is a decent used machine you can purchase or borrow. If you want to purchase a new machine, there is no need to start with a fancy model. There are very affordable sewing machines that will do all that a beginner needs. Check out my Top 5 Beginner Sewing Machines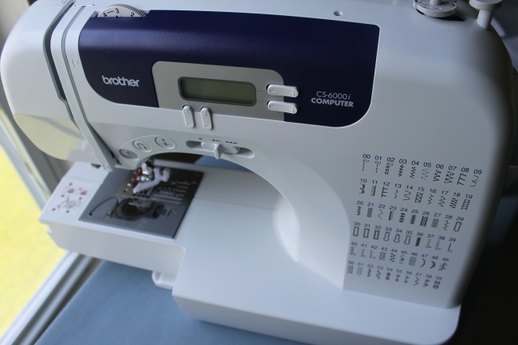 7. A seam ripper. You will make mistakes. I make a lot. A seam ripper is going to be your best friend. I still rarely get through an entire project without breaking mine out at least once. I buy mine in bulk, since they always seem to disappear. Here's one of my favorites:Dritz Ergonomic Design Large Seam Ripper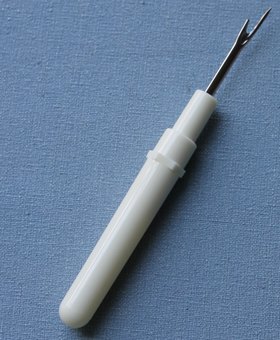 8. Patience and a sense of humor. Sewing takes practice and experience. If you first project doesn't turn out the way you would have liked, don't give up. Take a deep breath, laugh at your mistakes, then learn from them and try again. Before you know it, you will be addicted!