Top 5 Advanced Sewing Machines
I stand by my comment that many mothers sewing for their kids can get by with the top beginner sewing machines for under $300. That being said, if you want the best of the best then you're going to have to spend a little more. Here are my best sewing machine for advanced sewers. This list focuses on advanced sewing machines and doesn't focus on combination machines, doing both embroidery and sewing, such as the
. Without further ado, here's my top 5 semi-professional or advanced sewing machines:
Best Sewing Machine for Advanced Sewers
1. Brother PQ1500S High Speed Quilting and Sewing Machine
The Brother PQ15000S is the highest rated sewing machine on Amazon and highly popular for a decent priced quilting machine. It's a high speed sewing machine and packed with features, including: (1) an adjustable pin feed mechanism; (2) a knee lifter and bed extension table; and (3) full range foot pressure adjustment. This machine is quite a lot heavier and has increased stability compared to many of the beginners sewing machines. It won't cost you thousands but will be a good step-up from many beginning machines. Another excellent feature to many is its simplicity. Your not getting a highly computerized machine, but one that is simple to understand and will get the job done. Check it out here for more info:
2. 
Janome Horizon Memory Craft 8900QCP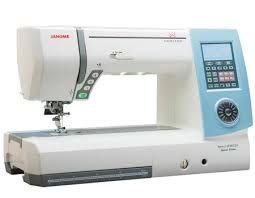 If you are an advanced seamstress, quilter, or simply want one of the best then the Janome 8900 QCP is for you. The advance Janome machines come with AcuFeed, giving a seamstress the ability to move multiple layers under the needle with perfect precision. The computer on the Janome 8900QCP comes with hundred stitches and people rave about the high stitch quality. This sturdy and durable machine will do about anything you need. Check it out here for more info:
3. Singer 9980 Quantum Stylist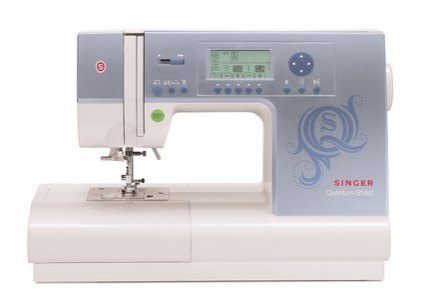 The Singer 9980 is a lower cost advanced sewing machine with advanced features and good durability. Seamstresses rave about the smooth sewing with this machine as well as the numerous features in this computerized model. It comes with an unreal 820 stitches. If you are looking to move up from your basic sewing machine but aren't quite ready to spend thousands of dollars then the Singer 9980 may be for you. Check it out here for more info:
.
If you are interested in the Singer 9980, you might also check out the Singer 9985, which adds a color touch screen computer system and 960 stitches.
4. Janome Memory Craft 6500P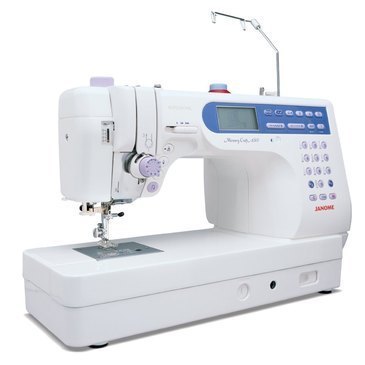 The Janome Memory Craft 6500P provides a professional grade advanced sewing experience and has amazing speed at up to 1000 spm. It's large work space, computerized system, and numerous features make it an excellent model to sew both professional looking clothing and quilts. It's also a heavy duty, sturdy machine. At 29 pounds it weighs over twice as much as some beginner sewing machines. If you're transitioning from beginner to professional, this may be the machines to invest in. Check it out here for more details:
5. Brother Designio Series DZ1500F High Speed Straight Stitch Sewing Machine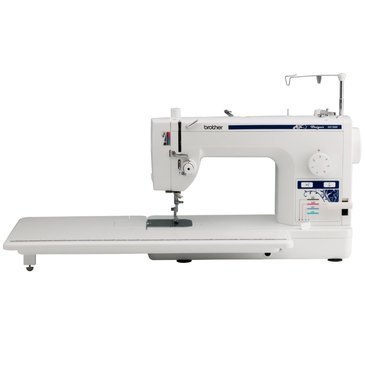 Brother rounds out the top 5 advanced sewing machines. While Brother makes excellent beginner sewing machines they also have some more advanced options. One of the best may be the Brother Designio Series. This machine sews up to 1500 spm as is great for tougher fabric types or large projects. This advanced sewing machine is not computerized, which for many, is a bonus. It provides a simple set up, professional machine, at a very reasonable price. Check it out here for more info:
That rounds out our top 5 sewing machines! Happy Sewing 🙂
Be sure to join our sewing community in our Peek-a-Boo Pattern Shop Facebook Group.