Today I'm going to show you how to make bias tape. Making bias tape is such a fun way to add color and character to any sewing project. It is also an easy way to finish curved edges like hems, neck and arm holes, and pockets. You can buy pre-made bias tape is many colors, but making bias tape yourself opens a whole world of creative possibilities.
By learning how to make bias tape, not only can you save yourself a trip to the fabric store to pick up the pre-made stuff, but you can use any coordinating fabric you like to accent your project when making bias tape. There are a number of ways to cut, fold, and iron your bias tape. Check out the different options I have rounded up to see what works best for you.
Different Ways How to Make Bias Tape
1. How to Cut Continuous Bias Tape from The Coletterie
2. A different method for cutting bias tape from Dana Made It (This method works well for a larger piece of fabric)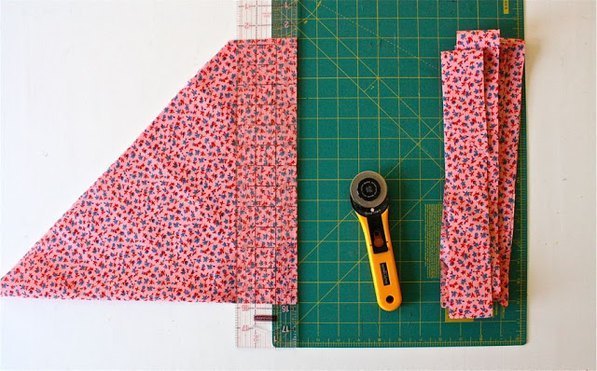 3. An easy trick for cutting knit binding (which actually isn't bias tape because it isn't cut on the bias) from Makery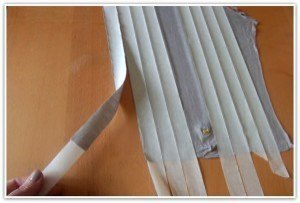 4. A tip for smoothly joining bias tape strips from Michelle Patterns
A couple of the above tutorials show how to iron bias tape using a store-bought bias tape maker. If you don't have one, you can use one of the following DIY methods:
5. Free printable bias tape maker template from the Scientific Seamstress
6. DIY bias tape maker using a needle from Creative Little Daisy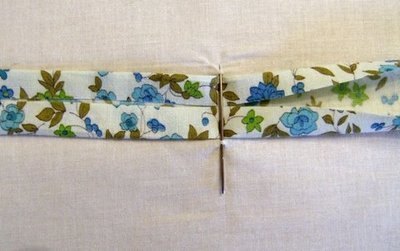 7. Now that you've mastered making bias tape, check out our tutorial here on Peek-a-boo Pages for 3 different ways to attach bias tape.
Happy sewing!