My little guy is obsessed with Star Wars so a DIY Han Solo costume was just what he needed for Halloween this year!
He loves to dress up and has had so much fun in this costume!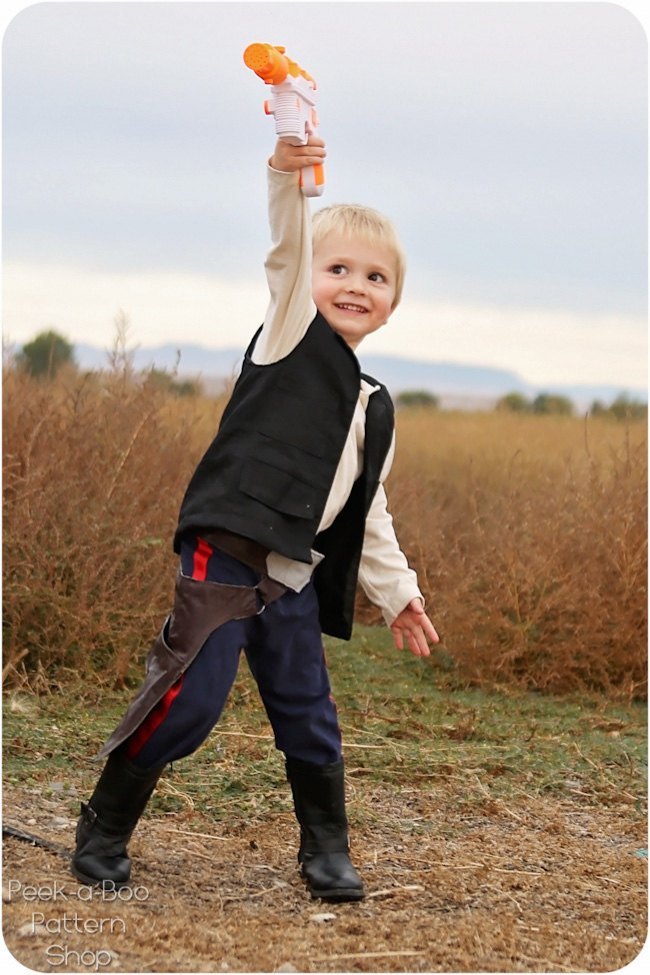 Make sure you check out yesterday's post to learn how to make Chewbacca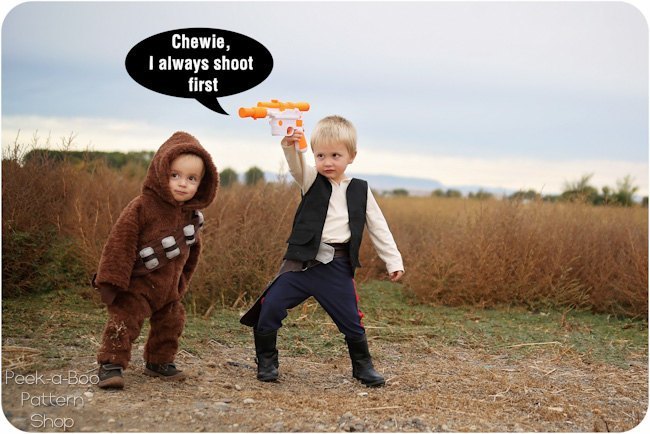 DIY Han Solo Costume Patterns & Instructions
Pants
I used the Lullaby Line pants in navy cotton lycra (sweatshirt fleece would be a good choice if you want something warmer). I added a strip of 1″ red grosgrain ribbon down each side before finishing the waist and hem. If you already own navy pants you could just baste the ribbon in place.
Shirt
For the shirt I used the Classic Ringer Tee pattern as the starting point and sewed it up in cream cotton lycra. I brought the neckline in a bit and cut the front and back the same to give it a bit of a faux collar. Since this is just a costume I slit right down the center a couple inches and just left the neckline edges raw. I lengthened the sleeves a couple inches and did a normal hem instead of cuffs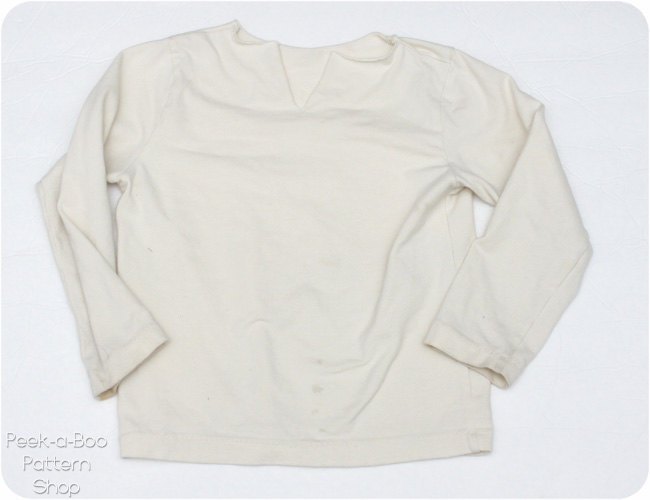 Vest
I also used the Classic Ringer Tee as the starting point for the vest. I made mine from twill so I had to line it but if I did it again I would use felt or fleece and skip finishing all of the edges. His vest has 4 pockets on front. I added flaps to the bottom 2 pockets
Holster
The holster is the  key piece to Han Solo's costume. I made mine from scraps from a thrifted leather coat but faux leather would also work. It's a simple velcro closure with a gray felt "buckle" topstitched on. I laid his toy gun right on top of my leather and traced around it leaving some extra wiggle room.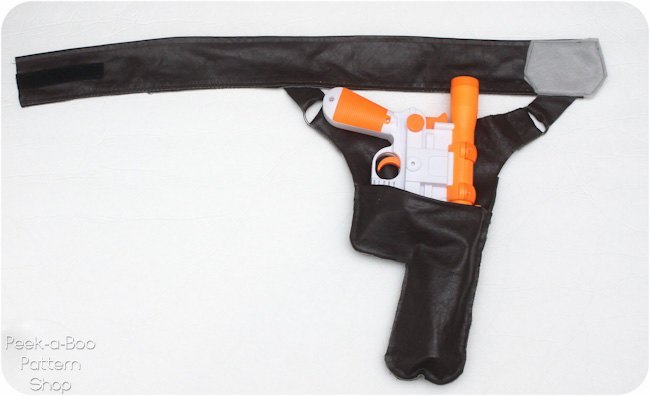 The holster portion goes on the right side of the body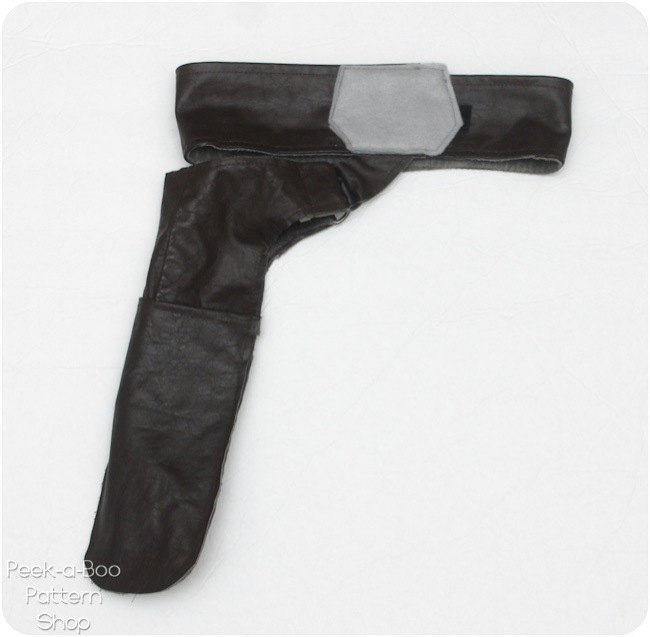 To connect the holster to the belt I used 2 stripes of leather and some d-rings
Boots
Borrowed from big sister 🙂
Happy Sewing!