Fall is here which means it's football season! With cooler weather arriving it's the perfect time to make this quick and easy gameday blanket. Great for snuggling up in at a football game or for cheering on your favorite teams from the couch 😉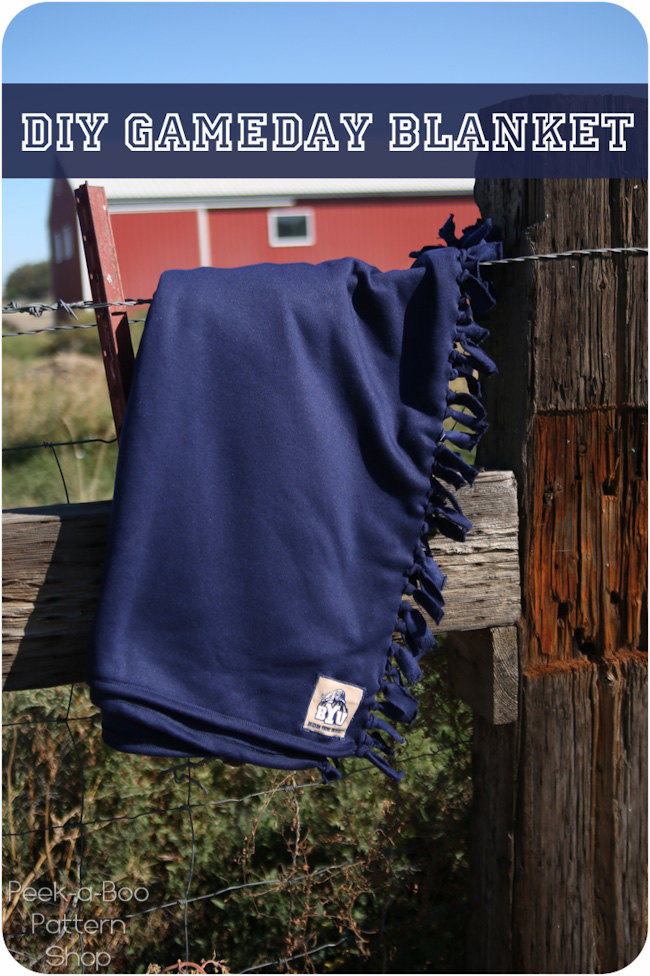 Made from cozy sweatshirt fleece it has a smooth right side and a cozy inside which gives you a more finished look than traditional fleece without any extra work!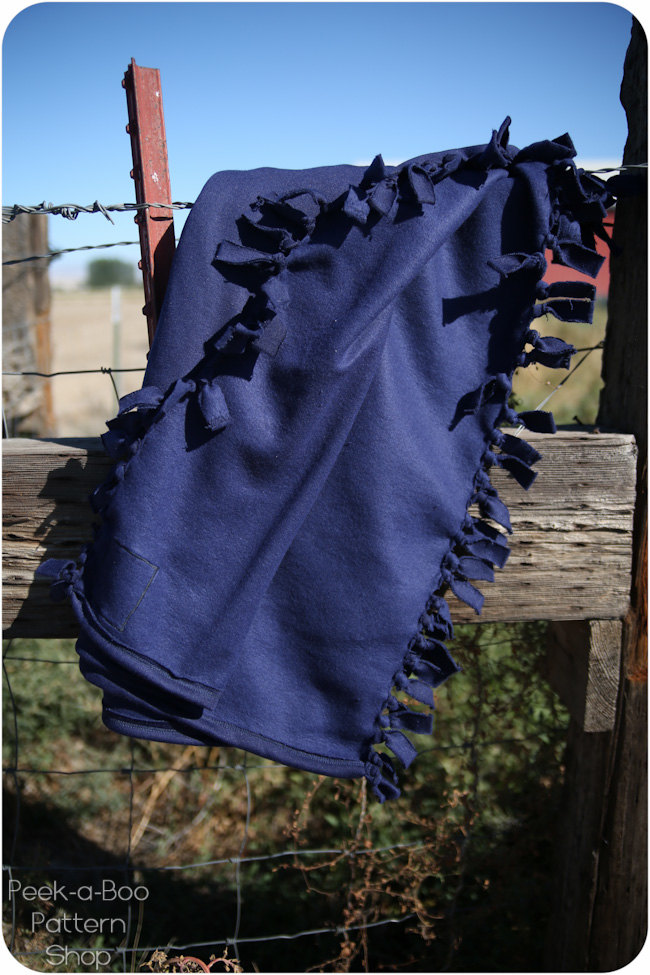 You can leave it plain or applique a patch of fabric from your favorite team to one corner. If you have an embroidery machine that would be a good option too!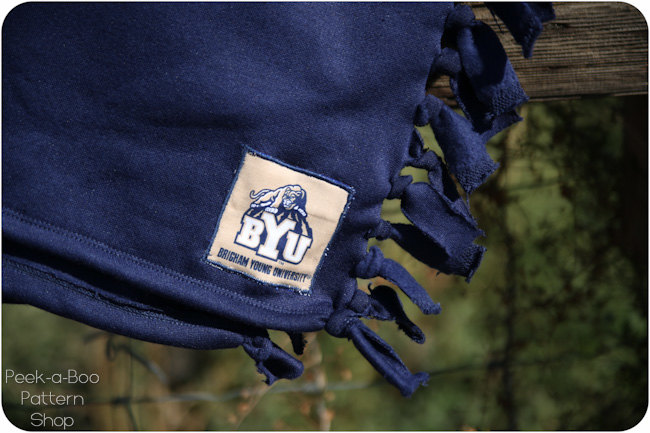 To make your own you will need 2 yards of sweatshirt fleece and a small patch of team fabric (optional)
Hem 2 of the edges by folding the fabric over 3/4″. You could do fringe on all 4 sides but hemming is a bit quicker
On the other 2 sides snip along the entire edge. I made my snips about 4″ deep and 3/4-1″ wide.
Knot the fringe
Position your team fabric in one corner and sew around all edges with a short, wide zig-zag stitch. I sewed around it twice
Happy Sewing!